Testimony in first week of Buck trial paints a portrait of pure evil
Buck can be heard in the background; "Go one more time," encouraging Moore to smoke more meth while Buck films him.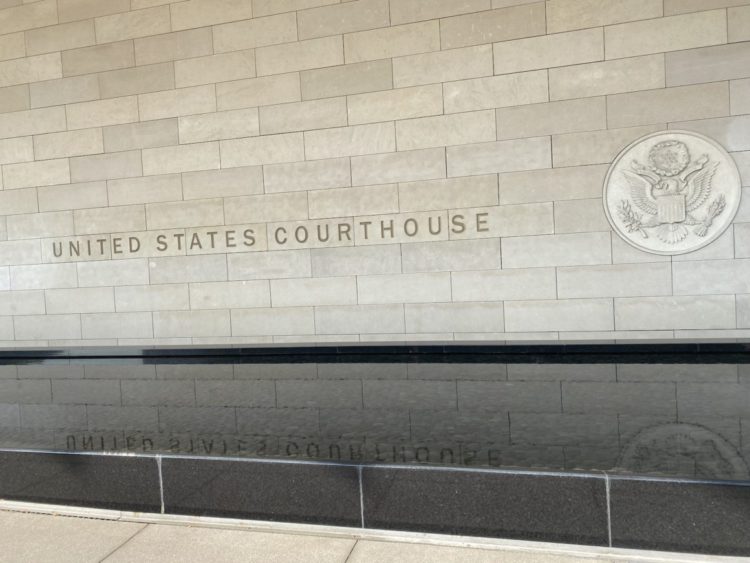 LOS ANGELES – Disturbed by the graphic nature of the video evidence that was presented in court last week as the trial of Ed Buck got underway, U. S. District Court Judge Christina A. Snyder cautioned Assistant United States Attorney Lindsay Bailey and the prosecution team to be careful "how aggressively they present evidence that could traumatize jurors," the Los Angeles Times reported.
"It may well be that we offer counseling to them at the end of the case," Snyder said.
Buck, who has been charged on multiple Federal counts of distribution of controlled substances resulting in death, had solicited dozens of young Black men over the years to engage in deviant sexual acts as he forcibly injected them with methamphetamine.
In USA v. Edward Buck, Buck is charged in a nine-count first superseding indictment with distribution of methamphetamine resulting in death, in violation of 21 U.S.C. §§ 841(a)(1), (b)(1)(C) (Counts 1 and 2); distribution of methamphetamine, in violation of 21 U.S.C. §§ 841(a)(1), (b)(1)(C) (Counts 2 through 6); maintaining a drug premises, in violation of 21 U.S.C. § 856(a)(1) (Count 7); and enticement to travel for purposes of prostitution, in violation of 18 U.S.C. § 2422(a) (Counts 8 and 9).
Buck was also charged with one count of using his West Hollywood residence, described in court by prosecutors as the "gates of hell" for the purpose of distributing narcotics such as methamphetamine, and the sedatives gamma hydroxybutyric acid (GHB) and clonazepam.
Testimony by a former Los Angeles resident Carlos, a homeless man who was living on the streets and paid by Buck to do errands and clean Buck's apartment painted a graphic picture of the overwhelming amount of depravity Buck engaged in.
Buck would solicit his victims on social media platforms, including Grinder, and on Adam4Adam, a gay hook-up site. Buck's profile solicited men who shared his underwear fetish and wanted to "party and play." His profile also contained a 'Rose' emoji which symbolized that he was generous or in plain terms, willing to pay cash for his "party and play."
PnP or party and play — also called "chemsex"— is a subculture of drug use that occurs while having sex. PnP has been widely associated with gay men and with men who have sex with other men, although it spans sexual preferences.
Jurors heard testimony from Carlos the Times noted and others that Buck's preference was to personally inject victims, and he pressured or incentivized victims to let him do so, sometimes offering large cash bonuses to coerce a victim to agree to an injection or additional injections. At other times, Buck simply injected victims while they were unconscious.
While the testimony of Buck's accusers and victims was shocking, prosecutor's use of the videos offered jurors a disturbingly graphic look at the chilling indifference displayed by Buck as he victimized those unfortunate to enter his flat.
Los Angeles County Sheriff's Department veteran homicide detective, Sergeant Paul Cardella, testified that the LASD seized approximately eight of Buck's digital devices and Buck's iCloud account, which upon execution of a search warrant the investigators discovered messages, photographs, and about 2,400 videos with roughly 1,500 documenting his party-and-play sessions.
The LASD investigation was aided by investigators from the U.S. Drug Enforcement Administration (DEA) and the Federal Bureau of Investigation (FBI).
The videos included sessions with Gemmel Moore, the 26 year old declared dead after a drug overdose in Buck's Laurel Avenue flat in July of 2017. Moore was the first death to occur prosecutors said.
Veteran Black community activist and writer Jasmyne Cannick summarized the details:
"Gemmel was nearly naked except for the white underwear he is wearing.  Ed Buck is filming him.
Gemmel tells Ed Buck that he doesn't want his face in the video. Buck clearly ignores Gemmel's request because we can see Gemmel's face.
He tells Gemmel not to worry because he's going to erase the video and that he's only recording to let Gemmel see what he looks like.
In the video, you can see Ed Buck smoking crystal meth and blowing the smoke into a rubber tube of which the end is inside of the white underwear. Ed Buck is being sexually aroused watching the smoke from the meth come out of the underwear Gemmel has on.
In another video, Gemmel is shown smoking meth from a pipe and Ed Buck has the camera focused on Gemmel's erect penis in white underwear with a rubber tube and smoke coming out of it.
Buck can be heard in the background saying, "Go one more time," encouraging Moore to smoke more meth.
We were shown a screenshot from a video taken July 31, 2016, of naked Gemmel Moore with Ed Buck being seen through a mirror in the background filming.
There were multiple videos shown to the jury of Gemmel Moore smoking meth in white underwear with Ed Buck.
In one video Gemmel tells Ed Buck that he doesn't know if he can handle another slam and that he's high.
Ed Buck responds that he's there to make Gemmel "offers and indecent proposals."
Slamming' is the term used to describe the action of injecting meth, typically in relation to gay and bisexual men.
Gemmel tells Ed Buck in the video that he doesn't like tweaking.
Tweaking is a slang term that means to be under the influence of methamphetamine. Tweaking is also defined as "to malfunction or to react with extreme emotion." The odd actions and behaviors that can take place after meth use are known as tweaking, while the user is called a tweaker.
Ed Buck is injecting Gemmel Moore with meth in his arm and tells him that he'll get over it.
One particularly disturbing video–and they were all disturbing–Gemmel Moore is unconscious and Ed Buck is playing with his penis. Buck is seen grabbing, twisting, and posing Gemmel's penis for the camera.
A video from September 6, 2016, shows Gemmel Moore telling Ed Buck that's he's high AF and him asking Buck to remove the dozens of socks tied tight around his penis. In this video, Gemmel is almost completely buried under a pile of mostly white-colored underwear.
GEMMEL MOORE: I need to take this thing off my dick and stroke it.
ED BUCK: No, you don't. Only I get to touch your dick.
GEMMEL MOORE: I am so vulnerable.
ED BUCK: Yes, you are. Yes, you are."
For Carlos, who has moved to Las Vegas to be near his toddler and ex-wife, it was a painful ordeal to take the witness stand he tells the Los Angeles Times. "I fight every day not to commit suicide," he testified. "It's really hard."
Carlos started to cry. "I thought I put Ed Buck behind me."
Christopher Darden, a lawyer for Buck, told the jury his client was on trial "for conduct that millions of people engage in." He dismissed the witnesses against Buck as manipulative escorts and drug abusers who used Buck for his money, the Los Angeles Times reported.
"The evidence is going to show that these grown men made a conscious decision to go to Ed Buck's apartment for whatever reason," Darden said in his opening statement.
[email protected] Coalition receives bomb threat, LAPD investigating
Officers, specialists and detectives from the Rampart Division of the Los Angeles Police Department responded and swept the building
LOS ANGELES – A bomb threat was phoned in Wednesday afternoon to the Wilshire Blvd. Koreatown offices of the [email protected] Coalition, Bamby Salcedo, the president and CEO of the non-profit organization told the Blade.
According to Salcedo, an unidentified male caller told the staff person who answered at approximately 3 pm, while delivering the threat said; "you're all going to die." The staff immediately evacuated everyone from their offices and then contacted the LAPD for assistance.
Officers, specialists and detectives from the Rampart Division of the Los Angeles Police Department responded and swept the building. A spokesperson for the LAPD confirmed that the incident is under active investigation but would make no further comment.
On a Facebook post immediately after the incident the non-profit wrote; "To ensure the safety of our clients and staff members, we ask that you please NOT come to our office."
In a follow-up post, Salcedo notified the organization and its clientele that the LAPD had given the all-clear and that their offices would resume normal operations Thursday at 9:00 AM. "Thank you for your messages and concern for our staff and community," Salcedo said.
"No amount of threats can stop us from our commitment to the TGI community," she added.
The [email protected] Coalition (TLC) was founded in 2009 by a group of Transgender and Gender nonconforming and Intersex (TGI) immigrant women in Los Angeles, California, as a grassroots response to address the specific needs of TGI [email protected] immigrants who live in the United States.
Since then, the agency has become a nationally recognized organization with representation in 10 different states across the U.S. and provides direct services to TGI individuals in Los Angeles.
In 2015, The [email protected] Coalition identified the urgent need to provide direct services to empower TGI people in response to structural, institutional, and interpersonal violence, and the Center for Violence Prevention and Transgender Wellness was born.
Since then, the organization has secured funding from the state and local government sources as well as several private foundations and organizations to provide direct services to all TGI individuals in Los Angeles County (LAC).
TLC's primary focus is to change the landscape of access to services for TGI people and provide access to comprehensive resource and services that will improve the quality of life of TGI people.
Mayor Garcetti selects Kristin Crowley to become city's next fire chief
Kristin Crowley already made history within the LAFD when she became the city's first female fire marshal in 2016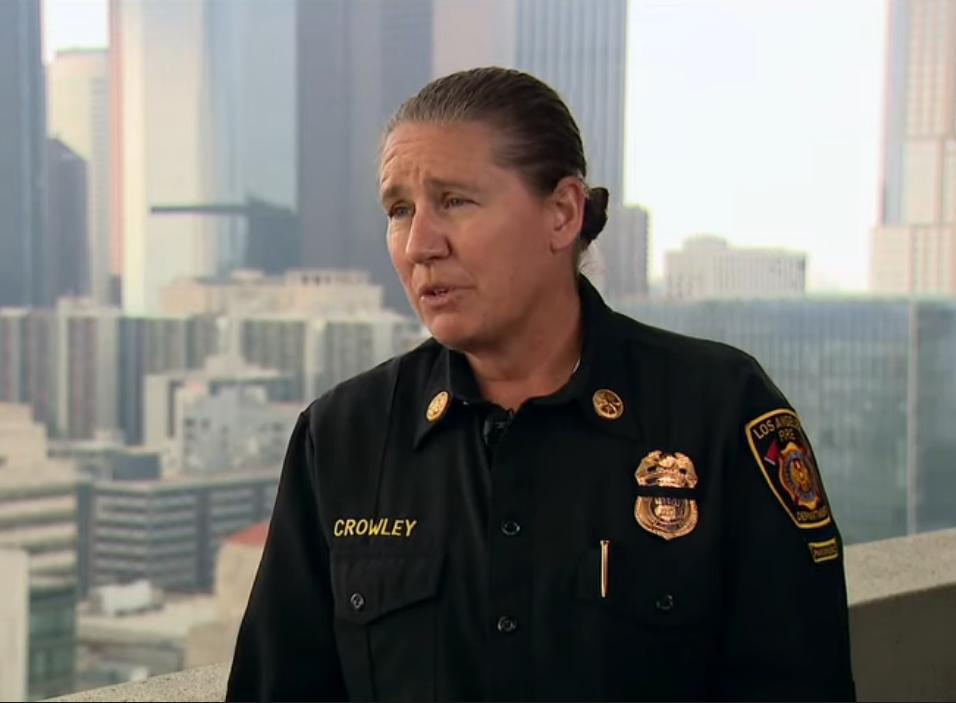 LOS ANGELES – Los Angeles Mayor Eric Garcetti nominated Deputy Chief Kristin Crowley to be the first woman to lead the Los Angeles Fire Department Tuesday. She would replace Chief Ralph Terrazas, who retires in March.
"I am honored and humbled by the opportunity to be the next fire chief of the Los Angeles City Fire Department and to lead the department into the future," Crowley said during the press conference event. "We will focus our efforts on increasing our operational effectiveness, enhancing firefighter safety and well-being, and fully commit to fostering a diverse, equitable, and inclusive culture within the LAFD."
The Los Angeles City Council will be required next in the process to confirm the appointment.
"Throughout her distinguished career, Kristin Crowley has proven her brilliance, determination and bravery on the job again and again," the mayor said. "There is no one better equipped to lead the LAFD at this moment than Kristin."
City News Service reported that Crowley took the firefighters' exam in 1998 and placed among the top 50 scores out of 16,000 applicants, according to the department. During her 22 years at the department, she rose through the ranks as firefighter, firefighter paramedic, engineer, fire inspector, captain I, captain II, battalion chief, assistant chief, fire marshal and deputy chief.
Crowley already made history within the LAFD when she became the city's first female fire marshal in 2016.
Mayor Garcetti names 1st female LAFD fire chief:
LAPD Deputy Chief Emada Tingirides on reducing violence
Rising violent crime is affecting cities across the U. S.- LA is no exception as homicides & shooting victims up by approximately 50 percent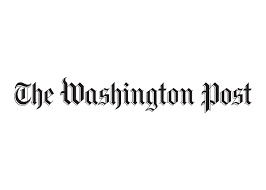 WASHINGTON – Rising violent crime is affecting cities across the United States. Los Angeles is no exception, with homicides and shooting victims both up by approximately 50 percent compared to 2019.
Emada Tingirides, deputy chief of the Los Angeles Police Department, joined Washington Post Live with Post criminal justice reporter Tom Jackman on Wednesday, Jan. 12 to discuss new recommendations for reducing violence in cities – including her own.
Some areas included recommendations published in a new report by the Council on Criminal Justice Violent Crime Working Group on how to effectively reduce violence in cities.
"One of our recommendations is to ensure that our city leaders agree with this type of work – like in Los Angeles. We have the Mayor's Office of Gang Reduction & Youth Development. There is a direct report to the Los Angeles mayor as it relates to our intervention and prevention efforts in our city. The solutions can be implemented throughout this country. They are based in relationships, in coordination," Tingirides told the Post.
Tingirides told the Post that officials need to look at the root causes of rising rates of homicides in cities like Los Angeles. "Mental health…post-traumatic stress…those are things that strategic enforcement alone can't solve…"
LAPD's Deputy Chief noted that in discussions of violent crime, the voices of the victims are left out. "Our victims need to be part of those solutions and recommendations that come from our government…a wholistic approach…to make our victims whole."
*********************
Watch the entire interview: