Testimony in first week of Buck trial paints a portrait of pure evil
Buck can be heard in the background; "Go one more time," encouraging Moore to smoke more meth while Buck films him.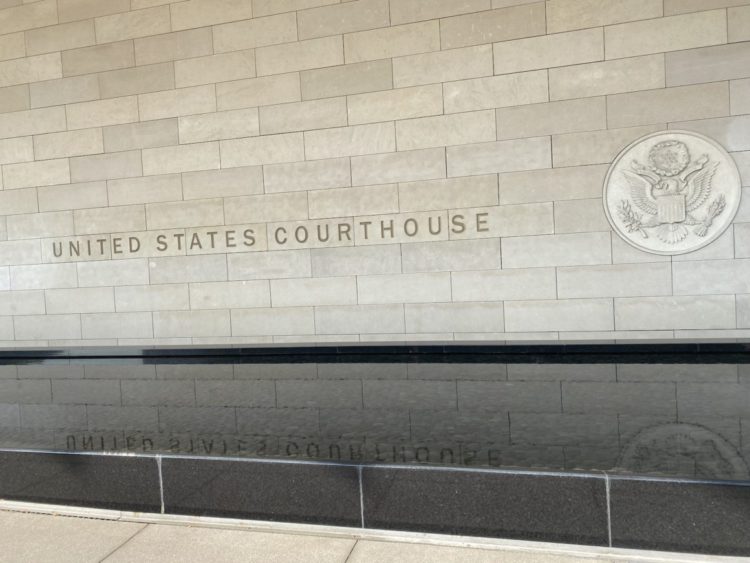 LOS ANGELES – Disturbed by the graphic nature of the video evidence that was presented in court last week as the trial of Ed Buck got underway, U. S. District Court Judge Christina A. Snyder cautioned Assistant United States Attorney Lindsay Bailey and the prosecution team to be careful "how aggressively they present evidence that could traumatize jurors," the Los Angeles Times reported.
"It may well be that we offer counseling to them at the end of the case," Snyder said.
Buck, who has been charged on multiple Federal counts of distribution of controlled substances resulting in death, had solicited dozens of young Black men over the years to engage in deviant sexual acts as he forcibly injected them with methamphetamine.
In USA v. Edward Buck, Buck is charged in a nine-count first superseding indictment with distribution of methamphetamine resulting in death, in violation of 21 U.S.C. §§ 841(a)(1), (b)(1)(C) (Counts 1 and 2); distribution of methamphetamine, in violation of 21 U.S.C. §§ 841(a)(1), (b)(1)(C) (Counts 2 through 6); maintaining a drug premises, in violation of 21 U.S.C. § 856(a)(1) (Count 7); and enticement to travel for purposes of prostitution, in violation of 18 U.S.C. § 2422(a) (Counts 8 and 9).
Buck was also charged with one count of using his West Hollywood residence, described in court by prosecutors as the "gates of hell" for the purpose of distributing narcotics such as methamphetamine, and the sedatives gamma hydroxybutyric acid (GHB) and clonazepam.
Testimony by a former Los Angeles resident Carlos, a homeless man who was living on the streets and paid by Buck to do errands and clean Buck's apartment painted a graphic picture of the overwhelming amount of depravity Buck engaged in.
Buck would solicit his victims on social media platforms, including Grinder, and on Adam4Adam, a gay hook-up site. Buck's profile solicited men who shared his underwear fetish and wanted to "party and play." His profile also contained a 'Rose' emoji which symbolized that he was generous or in plain terms, willing to pay cash for his "party and play."
PnP or party and play — also called "chemsex"— is a subculture of drug use that occurs while having sex. PnP has been widely associated with gay men and with men who have sex with other men, although it spans sexual preferences.
Jurors heard testimony from Carlos the Times noted and others that Buck's preference was to personally inject victims, and he pressured or incentivized victims to let him do so, sometimes offering large cash bonuses to coerce a victim to agree to an injection or additional injections. At other times, Buck simply injected victims while they were unconscious.
While the testimony of Buck's accusers and victims was shocking, prosecutor's use of the videos offered jurors a disturbingly graphic look at the chilling indifference displayed by Buck as he victimized those unfortunate to enter his flat.
Los Angeles County Sheriff's Department veteran homicide detective, Sergeant Paul Cardella, testified that the LASD seized approximately eight of Buck's digital devices and Buck's iCloud account, which upon execution of a search warrant the investigators discovered messages, photographs, and about 2,400 videos with roughly 1,500 documenting his party-and-play sessions.
The LASD investigation was aided by investigators from the U.S. Drug Enforcement Administration (DEA) and the Federal Bureau of Investigation (FBI).
The videos included sessions with Gemmel Moore, the 26 year old declared dead after a drug overdose in Buck's Laurel Avenue flat in July of 2017. Moore was the first death to occur prosecutors said.
Veteran Black community activist and writer Jasmyne Cannick summarized the details:
"Gemmel was nearly naked except for the white underwear he is wearing.  Ed Buck is filming him.
Gemmel tells Ed Buck that he doesn't want his face in the video. Buck clearly ignores Gemmel's request because we can see Gemmel's face.
He tells Gemmel not to worry because he's going to erase the video and that he's only recording to let Gemmel see what he looks like.
In the video, you can see Ed Buck smoking crystal meth and blowing the smoke into a rubber tube of which the end is inside of the white underwear. Ed Buck is being sexually aroused watching the smoke from the meth come out of the underwear Gemmel has on.
In another video, Gemmel is shown smoking meth from a pipe and Ed Buck has the camera focused on Gemmel's erect penis in white underwear with a rubber tube and smoke coming out of it.
Buck can be heard in the background saying, "Go one more time," encouraging Moore to smoke more meth.
We were shown a screenshot from a video taken July 31, 2016, of naked Gemmel Moore with Ed Buck being seen through a mirror in the background filming.
There were multiple videos shown to the jury of Gemmel Moore smoking meth in white underwear with Ed Buck.
In one video Gemmel tells Ed Buck that he doesn't know if he can handle another slam and that he's high.
Ed Buck responds that he's there to make Gemmel "offers and indecent proposals."
Slamming' is the term used to describe the action of injecting meth, typically in relation to gay and bisexual men.
Gemmel tells Ed Buck in the video that he doesn't like tweaking.
Tweaking is a slang term that means to be under the influence of methamphetamine. Tweaking is also defined as "to malfunction or to react with extreme emotion." The odd actions and behaviors that can take place after meth use are known as tweaking, while the user is called a tweaker.
Ed Buck is injecting Gemmel Moore with meth in his arm and tells him that he'll get over it.
One particularly disturbing video–and they were all disturbing–Gemmel Moore is unconscious and Ed Buck is playing with his penis. Buck is seen grabbing, twisting, and posing Gemmel's penis for the camera.
A video from September 6, 2016, shows Gemmel Moore telling Ed Buck that's he's high AF and him asking Buck to remove the dozens of socks tied tight around his penis. In this video, Gemmel is almost completely buried under a pile of mostly white-colored underwear.
GEMMEL MOORE: I need to take this thing off my dick and stroke it.
ED BUCK: No, you don't. Only I get to touch your dick.
GEMMEL MOORE: I am so vulnerable.
ED BUCK: Yes, you are. Yes, you are."
For Carlos, who has moved to Las Vegas to be near his toddler and ex-wife, it was a painful ordeal to take the witness stand he tells the Los Angeles Times. "I fight every day not to commit suicide," he testified. "It's really hard."
Carlos started to cry. "I thought I put Ed Buck behind me."
Christopher Darden, a lawyer for Buck, told the jury his client was on trial "for conduct that millions of people engage in." He dismissed the witnesses against Buck as manipulative escorts and drug abusers who used Buck for his money, the Los Angeles Times reported.
"The evidence is going to show that these grown men made a conscious decision to go to Ed Buck's apartment for whatever reason," Darden said in his opening statement.
Trans remembrance vigil held at LA LGBT Center
"We refuse to let violence rob us of the possibility to gather, to love each other, and to dream together in solidarity"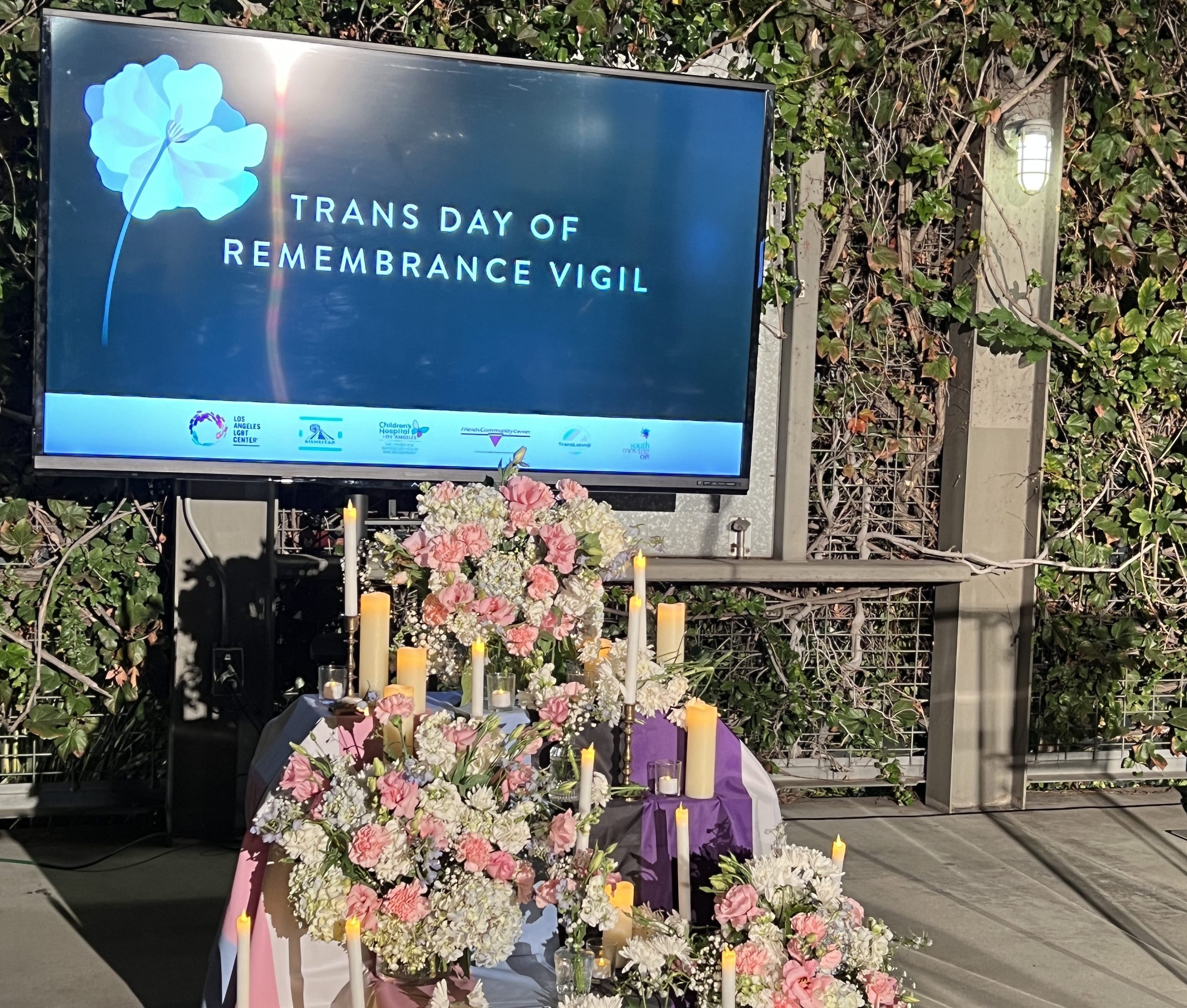 HOLLYWOOD – A Trans Remembrance Vigil was held at the Los Angeles LGBT Center on Monday, November 21st.
Candles and white, pink, and lavender flowers mounted on tiers draped by a trans flag adorned the center stage. A large monitor served as the focal point of the evening above the memorial display.
The Trans Chorus of Los Angeles started the ceremony with an acapella performance. Following the song of hope and redemption, opening remarks were given at the pulpit by the Anti-violence project manager for the LGBT center, Mariana Morroquin, and representatives from the Trans Wellness Center, Bienstar Human Services, Children's Hospital of Los Angeles, Friends Community Center, APAIT, and [email protected]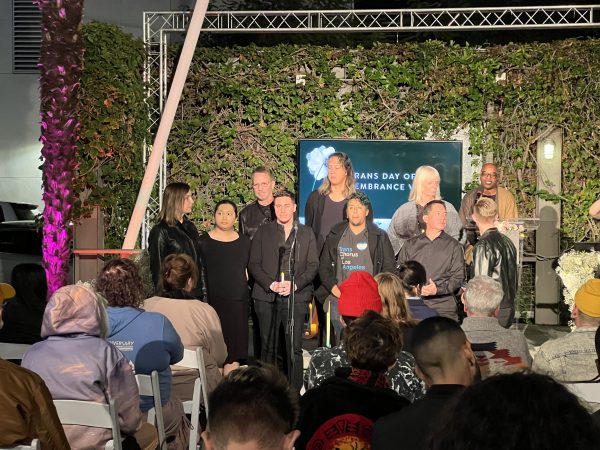 "I think it is very important to acknowledge our partners," said Morroquin, somberly addressing the seated audience of about one hundred and fifty. "We know that hate is real. A lot of us have seen hate pretty close. We are very grateful to have you. We open our arms to receive your love and your support. The way we support each other is by providing jobs, providing spaces for us, and providing opportunities. Because hate is out there. We need this space. We need to welcome everyone. I want you to keep that in your heart. And tomorrow, when we get back to work, let us open our hearts and our minds. Don't make decisions for us. Invite us to those tables. We know what we need. We've been doing this forever. We are going to keep fighting because this is what we do." 
She then added, "We refuse to let violence rob us of the possibility to gather, to love each other, and to dream together in solidarity. We gather because we must remember what is worth fighting for. For now, we commemorate. We tell the stories of the ones we lost. For tonight, that will be enough." 
One by one, members of the audience approached the pulpit to read the names and stories of a multitude of trans people whose deaths were the tragic result of hate crimes. The photos, names, and ages of the victims were displayed on the center-stage monitor.
"My name is Nikai David," said one speaker, the photo of a pale, curly-haired young lady displayed behind them. "I am a model and social media influencer who aspired one day to own my own clothing boutique. I had just celebrated my birthday a week before I was shot in Oakland California, on December 4th, 202. I was thirty-three years old."
Stories of these deaths included shootings by assailants, police, and family members, brutal beatings, and stabbings. The bodies of these victims were found in their homes, in garbage cans, and on streets where they were left, still dying, among other locations.
The final name read was Daniel David Aston, who died in the recent Club Q mass shooting.  This year, TDOR came on the heels of the senseless massacre in Colorado Springs that left five members of the LGBTQ+ community dead and 25 injured. 
Reverend Valerie Spencer gave an impassioned closing speech, first inviting the audience to take several deep breaths in unison.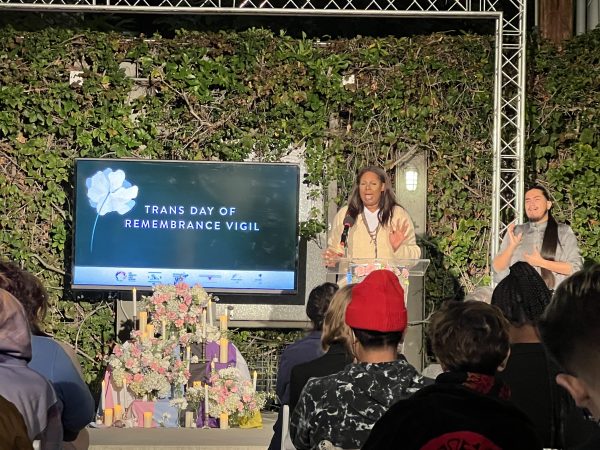 "We will mourn our family, our siblings," said Reverend Spencer, "but we are not having our primary focus on the violent conclusion of their life. We are choosing to see them and know them and celebrate them in the full context of their living. For they were fierce and powerful people."