September 19, 2019 at 5:34 pm PDT | by Brody Levesque
Feds charge Ed Buck in death Of Gemmel Moore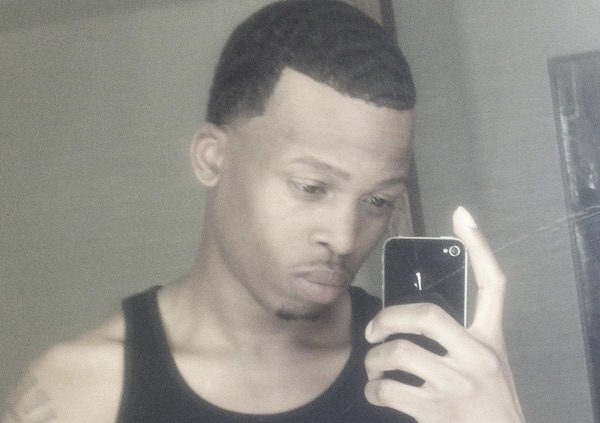 The former Democratic fundraiser and LGBTQI activist at the center of an investigation into the deaths of two black males and the nearly fatal overdose of a third man in his West Hollywood flat over the past two years, was named in a federal criminal complaint charging him with one count of distribution of methamphetamine.
The complaint filed in United States District Court Thursday also revealed that there were an additional nine victims, identified as 'John Does' and referenced by numbers, who had disclosed to Drug Enforcement Administration (DEA) and Federal Bureau of Investigation (FBI) investigators that Ed Buck either administered drugs to them or encouraged them to ingest drugs in exchange for sex.
Some of the victims alleged Buck coerced or physically forced them to be injected with meth.
The United States Attorney for the Central District of California, Nick Hanna, told reporters during a press conference Thursday that 65 year old Buck has been charged in the death of 26 year old Gemmel Moore, who was declared dead after a drug overdose in Buck's Laurel Avenue flat in July of 2017.
"The criminal complaint alleging Mr. Buck caused the death of Mr. Moore is supported by a 21-page affidavit that outlines a disturbing pattern of Mr. Buck soliciting men for sex in exchange for drugs and money," Hanna said.
The complaint offers a disturbing view of Buck's apparent fetish to inject men with meth during paid sexual encounters.
Hanna told reporters that investigators spoke to a man who had previously lived with Buck. "This man said Mr. Buck injected him with methamphetamine almost daily. He experienced two overdoses that required hospitalization," Hanna said.
An accompanying affidavit filed with the criminal complaint by a DEA agent stated 'on some occasions that Buck rejected a partner's refusal to take drugs and would inject them himself.'
Hanna noted that Buck continued to solicit men for sex and drug use even after another man Timothy Dean, 55, died in January of this year in Buck's flat.
Buck is already facing state charges of causing serious injury, by administering methamphetamine and maintaining a drug house, filed by the office of Los Angeles County District Attorney Jackie Lacey Wednesday.
Lacey who spoke at the press conference told reporters that the federal charge against Buck allowed for evidence to be used that was otherwise inadmissible for a first-degree murder charge under state law, which included testimony by Moore's mother.
"For instance, we had to prove Mr. Buck intentionally injected someone, that was difficult given that no one came out of that alive," Lacey said. "We had to prove that he did it with reckless indifference to life. We'd have to prove on a first-degree murder charge that he did it with the intent of murdering someone."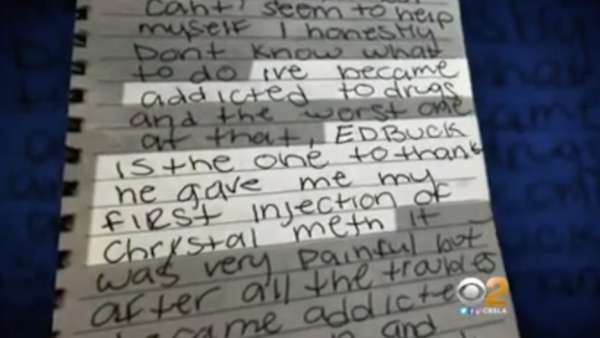 Buck has repeatedly denied having any role in the deaths communicating through his attorney Seymour Amster.
U.S. Attorney Hanna said that Buck had been transferred into federal custody Thursday afternoon, where federal prosecutors will ask for him to be held without bail until trial. He faces a mandatory minimum sentence of 20 years in prison and a maximum life sentence on the federal charges against him.
In addition to now two criminal cases against him, Buck also faces a wrongful death lawsuit filed in U. S. District Court by Moore's mother.
The lawsuit filed on February 25 in Superior Court for the County of Los Angeles and in May of this year shifted to the United States District Court for the Central District of California, accuses Buck of wrongful death, sexual battery, drug dealer liability, premises liability, negligence per se, intentional infliction of emotional distress and hate violence.
The lawsuit is asking for unspecified financial damages to be determined at trial.