Alice Walker sets the record straight in new book
Renowned writer on racism, sexism, and relationship with Tracy Chapman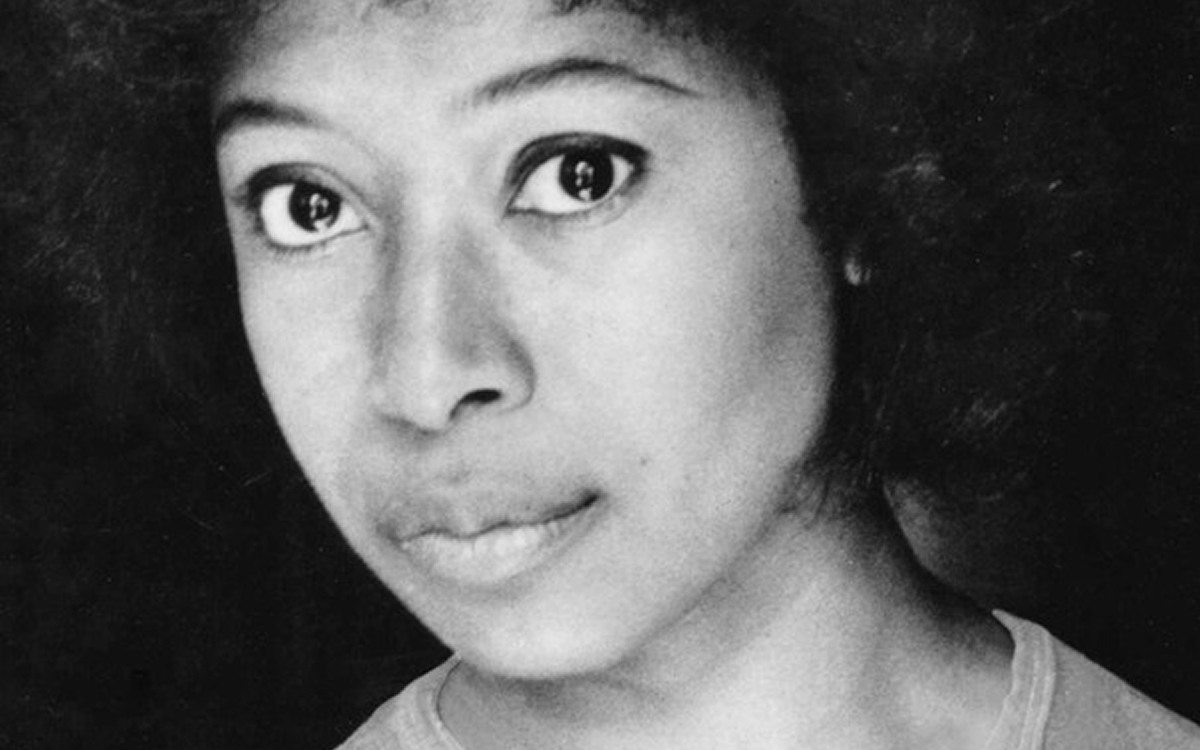 'Gathering Blossoms Under Fire: The Journals of Alice Walker'
Simon and Schuster
550 pages
For anyone who's ever wondered whether Alice Walker's relationship with folk singer Tracy Chapman was a fling or something more, the renowned writer sets the record straight in her latest tome.
"Gathering Blossoms Under Fire: The Journals of Alice Walker" highlights crucial details from the 1960s to the 1990s about the poet, essayist, novelist, and human rights advocate's public and private lives. The 550-page book includes selected entries from Walker's journals.
The book is at its best when Walker, now 78, discusses the impact that racism and sexism had on her, and everyone else. Whether she is pushing to protect the environment or speaking out against female gender mutilation (FGM), Walker's journal entries confirm what many already know: She is outspoken and unafraid to offend most anyone.
The trials and tribulations Walker faced seeking someone with whom she could develop a healthy, longtime relationship also are explored in the book, as are her spiritual evolutions, and her decision to embrace solitude, after her relationship with Chapman and other women and men ended.
"Before leaving on this tour I had dinner with Tracy Chapman," Walker said in a 1992 entry. "She arrived in jeans & boots, carrying a coffee cake she baked herself. We ate pasta & salad & talked for 5 hours."
Their relationship lasted two years, despite the 20-year age difference. Walker's vision of her sexual orientation is expansive.
"The men I have loved and been turned on by have said NO to all forms of domination, racist, classist, sexist or otherwise, and the women have done the same," she wrote in a 1995 journal entry in the book. "I loved and desired them in their moments of resistance & glory; I love & admire them now."
The book falls short when Walker includes a plethora of details about her travels around the world to attend readings, accept awards, or just rest and relax with friends and family. These trips increased significantly, along with Walker's financial standing, after she received the Pulitzer Prize for Fiction in 1983 for "The Color Purple." But including minutiae about travel plans detracts from Walker's more serious and relevant work as an author and human rights activist.
Walker's openness about her bouts with depression and other ailments, seemingly related to aging, is worth including. Her admission that she was insecure about her physical appearance after being shot in the eye with a BB gun as a child also is noteworthy, as are her family's foibles and her unequivocal love for her parents and seven siblings. (At the funeral of Walker's mother in Georgia, Chapman was by her side.)
Also notable is Walker's willingness to hold Ms. magazine accountable for what she said was the liberal, feminist publication's reluctance to feature women of color on its cover. Walker worked at Ms. at one point and in the book describes Gloria Steinem, the magazine's founder, as one of her dear friends.
The book's editor, Valerie Boyd, a writer and professor who died in February, described "Gathering Blossoms Under Fire" in its introduction as a tome for artists, activists, and intellectuals. "It is a primer for all people who want to live free lives," Boyd wrote.
Walker shares how she felt about her Jewish husband, attorney Mel Leventhal's, reluctance to leave Mississippi after the couple moved there during the 1960s for his job with the NAACP Legal Defense Fund. Their daughter Rebecca, now 52, was born at that time.
"I surprised myself today, for the first time thinking that had I married a black man we would have had sense enough to know we couldn't live in Mississippi," Walker wrote.
Later she said, "I'm not going to stay here much longer — and all the placating, explaining, courageous talk in the world is not going to make me stay here and be destroyed."
Walker now resides in California.
The Blade may receive commissions from qualifying purchases made via this post.
Cunningham's 'Day' is one of the best books of the year
Characters are resilient, even hopeful, in the midst of disease, death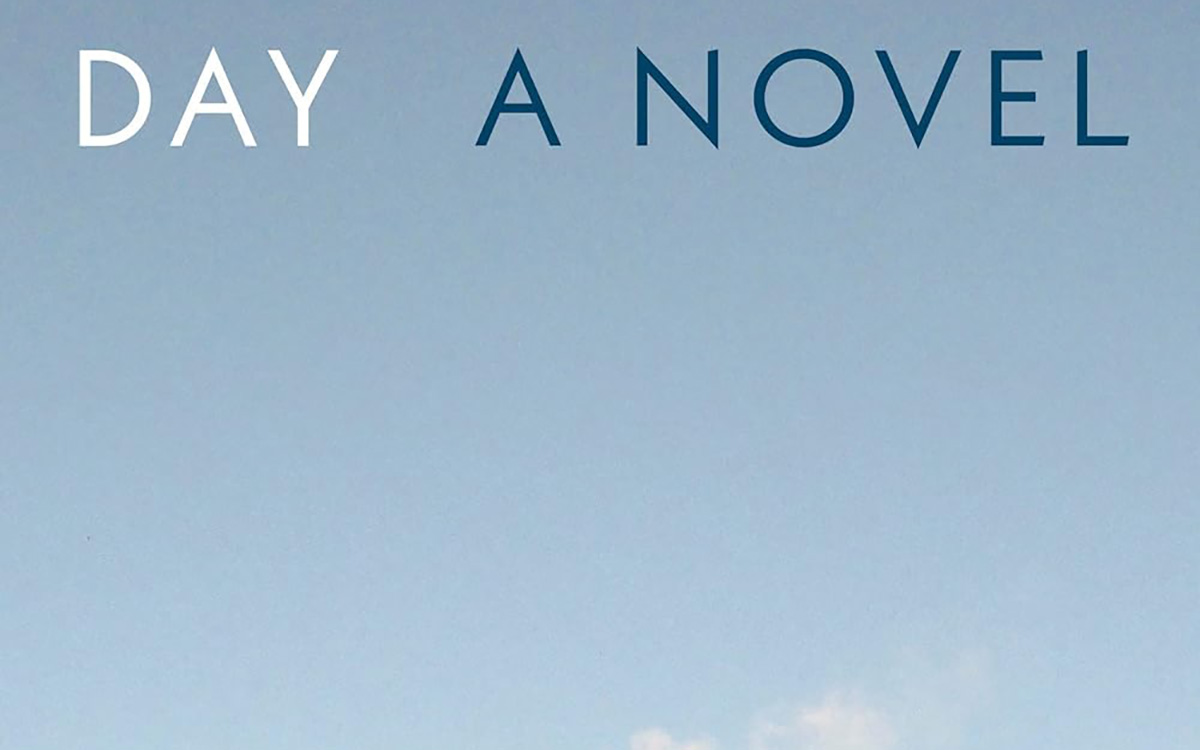 'Day'
By Michael Cunningham
c. 2023, Random House
$28/273 pages
"She always had the feeling that it was very, very dangerous to live even one day," Virginia Woolf, the groundbreaking, queer, gender-bending, feminist, novelist and essayist, writes in "Mrs. Dalloway" of Clarissa, a society woman, wife of a Parliament member and mother, who's giving a party on a June day in 1920s London.
Since the pandemic, at the height of the AIDS epidemic, during the Lavender Scare, going back to the dawn of time, who, especially if they're queer, hasn't often felt like Clarissa? Even on lovely June days.
"Day," a new novel by Michael Cunningham, his first novel since "The Snow Queen" in 2014, beautifully and eerily reflects this feeling. Its characters are fearful and fragile, yet, resilient, even hopeful, in the midst of disease and death.

Like "Mrs. Dalloway," "Day," takes place during one day – April 5. Only, the day is spread over three years.
The morning of the day is in April 2019 – before the pandemic. When no one's talking about, let alone heard of, COVID.
The afternoon of the day is in April 2020 – at the height of the pandemic. Before the COVID vaccines have been developed. When everyone (except low-income, essential workers) is locked down by themselves or with their loved ones.
The evening of the day is in April 2021 when people, wondering what to make of the "new normal," are beginning to emerge from the pandemic.
As it is in several of Cunningham's novels, the main characters of "Day," are a family (along, with a few friends and relations, who are supporting characters).
As with "Mrs. Dalloway," and with Cunningham's luminous "The Hours," in "Day," the city, New York, and the passing of time, itself, are characters.
"A man pulls up the metal shutter of his shoe repair shop," Cunningham writes in "Day," "A young woman, ponytailed, jogs past a middle-aged man who, wearing a little black dress and combat boots, is finally returning home."
Dan, his wife Isabel, and their two children — five-year-old Violet and 10-year-old Nathan — live in a brownstone in Brooklyn. Dan is a musician. He's had his struggles with cocaine and has performed in a rock band. Now, he does a lot of house husband/child care tasks as Isabel, a photo editor, works hard to keep her magazine from dying.
Isabel's charming younger gay brother lives in their attic loft. It's a New York City real estate/break up thing. Robbie, a sixth grade school teacher, has just broken up with his boyfriend. He can't afford to live on his own. He questions why, 15 years ago, he decided against going to medical school.
Dan and Isabel decide that Robbie has to move out and find a place of his own because their kids are too old to share a bedroom.
Though, "Day" references George Eliot, it's a 21st-century narrative. When Robbie, after the virus (never explicitly called COVID) enters the world, gets stuck in Iceland, he develops Wolfe, an idealized version of himself on Instagram.
You never see the word "COVID" or "pandemic" in "Day." Yet it's clear that a virus (likely COVID) has entered the characters' world. Their world, as with real life at the time, has reminders of AIDS. Rob develops a cough that's reminiscent of a symptom at the height of the AIDS epidemic.
Dan and Isabel's marriage is becoming strained. They are both in love with Robbie. Thankfully, it's not what you think! It's not a lust thing. Robbie represents something ideal to them.
Few have more evocatively channeled the sensibility and style of Woolf than Cunningham.
Woolf – her awareness that a novel about a day featuring nothing more than a woman giving a party; a man, at a street corner, taking off his hat to greet a woman he knows; or a wife trying to calm her husband, a "shell-shocked" World War I vet; can be as interesting as murder-and-battle-filled fiction – is as tightly etched in Cunningham's DNA as a pair of skinny jeans.
As a teenager in Pasadena, Calif., he devoured Virginia Woolf's novels as avidly as his friends turned on to Jimi Hendrix and Janis Joplin, Cunningham told me when I interviewed him for the Blade before the release of "The Hours," the 2002 movie of his Pulitzer Prize-winning novel of the same name.
("The Hours" was adapted into an opera with the same name in 2022.)
But Cunningham, who is married to psychotherapist Ken Corbett and Professor of the Practice in Creative Writing at Yale University, is no mere imitator of Woolf.
The alchemy of Cunningham's talent is his own. "Day" was well worth waiting almost a decade for. It's one of the best books of this or any year.
The Blade may receive commissions from qualifying purchases made via this post.