Bill allowing teens to get vaccinated without parental consent ok'd
Of young people ages 12 and 17 — nearly a million young people — remain unvaccinated-These low vaccination rates can have dire consequences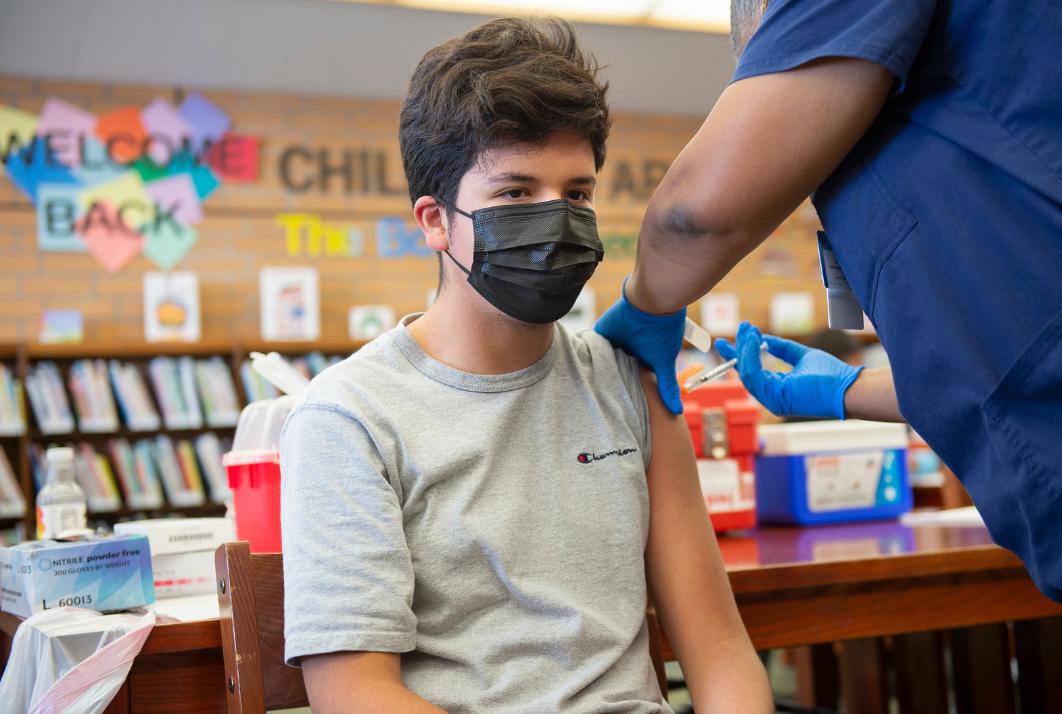 SACRAMENTO – Senator Scott Wiener (D-San Francisco)'s Senate Bill 866, the Teens Choose Vaccines Act, passed the Senate Judiciary Committee by a vote of 7-0. It will now be heard by the full Senate. 
SB 866 allows young people 12 and older to get vaccinated without parental consent. SB 866 applies to all vaccines approved by the U.S. Food and Drug Administration (FDA) that meet the recommendations of the Advisory Committee on Immunization Practices (ACIP) of the Centers for Disease Control and Prevention.
Young people 12 and over are already allowed to make critical decisions about their bodies without parental consent, including getting the human papillomavirus (HPV) and hepatitis B vaccines, accessing reproductive health care and mental health care, and other health services. SB 866 builds on existing law to expand youth access to vaccines.
"We should empower teens to protect their health, even if their parents oppose vaccination or simply aren't making time to get their kids vaccinated," said Wiener. "When we allow anti-vaccine parents to take away their teens' right to get vaccinated, we're sending the message that young people's health is not important. Vaccines are a miracle of science, and we must make them available as widely as possible." 
With the persistence of the COVID-19 pandemic and the widespread availability of highly effective and safe vaccines to treat serious COVID-19 illness, it's more important than ever that young adults be able to access vaccines. Over a quarter of young people ages 12 and 17 — nearly a million young people — remain unvaccinated. These low vaccination rates can have dire consequences for teens; a recent study found that almost all teenagers who needed intensive care for COVID-19 were unvaccinated, and all who died were unvaccinated.
Under existing law, young people ages 12 to 17 cannot be vaccinated without parental consent, unless the vaccine is specifically to prevent a disease that is sexually transmitted. This serves as a significant barrier to teen health in California, particularly in situations where parents and children hold conflicting views about vaccines.
Parental consent requirements for vaccines are also a barrier in cases where a child is experiencing medical neglect, or simply because working or otherwise busy parents are not available to take their children to medical visits. Low-income children may experience longer waits to get vaccinated because their parents may work longer hours — often without paid time off — and can't take them to get vaccinated as soon as they are eligible.
Young people age 12 and 17 can also get birth control and abortions (which have no age limit), as well as medical treatment for sexually transmitted infections, drug and alcohol-related disorders, injuries resulting from sexual assaults and intimate partner violence, and mental health disorders – all without parental consent. In addition, various states already allow teens to access vaccines without parental consent, including Alabama, South Carolina, Washington, DC, Oregon, and Rhode Island.
This problem has implications far beyond the COVID-19 pandemic. Measles, for example, spreads efficiently among unvaccinated youth, whose parents have sadly chosen to block them from receiving a potentially life-saving vaccine. Measles was, at one time, considered eliminated in the United States. But vaccine misinformation and hesitancy has allowed it to spread once again.
Allowing young people to get vaccinated is critical not only for physical health, but for mental health, too. The United States Department of Health and Human Services found that adolescents ages 12-17 are seven times more likely to experience a new or recurring mental health issue after getting sick with COVID-19. And studies have found that school closures over the past couple of years have led to negative impacts on teens' mental health, and academic achievement, and have widened class-based academic disparities. While school closures may have been necessary earlier in the pandemic when vaccines weren't widely available, we now have the tools to keep students and teachers healthy and in the classroom.
Senator Wiener is a member of the California Legislature's Vaccine Work Group. SB 866 is sponsored by ProtectUS, Teens for Vaccines, GenUP (Generation UP), and MAX the Vax. Senator Richard Pan (D-Sacramento) is a joint author of SB 866. Assemblymember Buffy Wicks (D-Oakland) is principal co-author of SB 866, and it is also co-authored by Assemblymembers Evan Low (D-Campbell), Akilah Weber (D-La Mesa), Laura Friedman (D-Glendale), Phil Ting (D-San Francisco), Cecilia Aguiar-Curry (D-Winters), and Senator Josh Newman (D-Orange County).
Antonio Villaraigosa Leadership Award to San Diego's Mayor Gloria
The award is presented to a mayor who has exhibited an outstanding commitment to bringing diverse communities together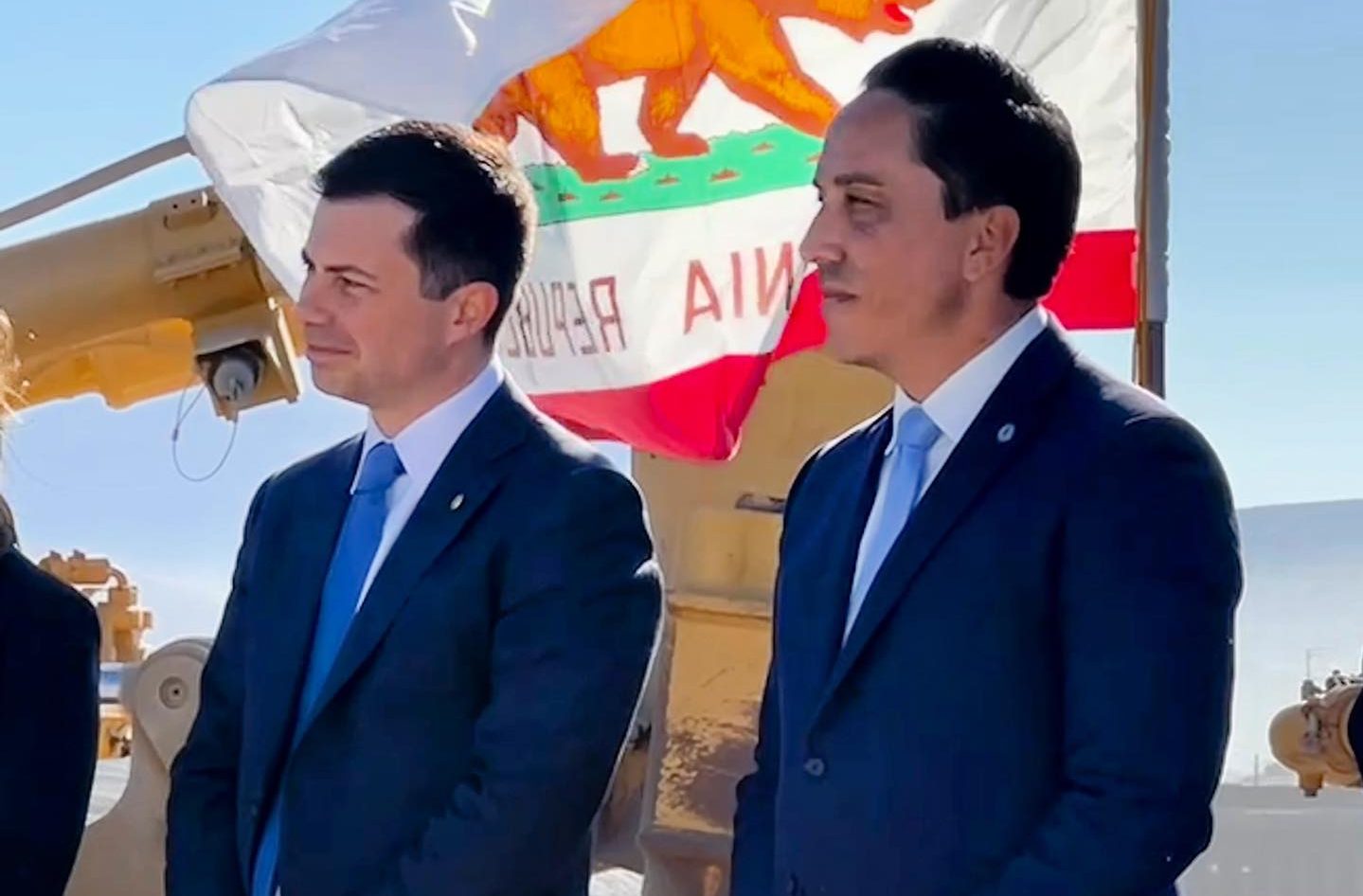 WASHINGTON — On January 18th Mayor Todd Gloria of San Diego will be presented with the Antonio Villaraigosa Leadership Award at the 37th Tribute to Mayors Signature Event. 
The Tribute to Mayors is an annual event put on by the Latino Leaders Network, which was founded by former Clinton administration Assistant to the President and Director of Intergovernmental Affairs at the White House, Mickey Ibarra, as a unique platform for prominent Latino leaders to share their personal stories of overcoming obstacles to achieve success. 
The Antonio Villaraigosa Leadership Award is presented to a mayor from a city with a significant Latino population who has exhibited an outstanding commitment to bringing diverse communities together.
Antonio Ramón Villaraigosa served as the 41st Mayor of Los Angeles from 2005 to 2013. Before becoming mayor, he was a member of the California State Assembly (1994–2000), where he served as the Democratic Majority Leader (1996–98), and the Speaker of the California State Assembly (1998–2000).
Gloria began his career at San Diego County's Health and Human Services Agency. He then went on to serve as District Director for United States Congresswoman Susan A. Davis. In 2008, Gloria was elected to the San Diego City Council. In 2016, he ran and was elected to the California State Assembly to represent the 78th Assembly District.
While serving in the Assembly Gloria went on to become the Assistant Majority Whip and eventually Majority Whip. Then in 2020 he was elected Mayor of San Diego, making history across a spectrum of significant firsts as in addition to being the first openly gay person to lead the city, Gloria, "the son of a hotel maid and a gardener"  became the first person of color to occupy the Mayor's chair. He is a third-generation San Diegan of Filipino, Native American, Puerto Rican, and Dutch descent.
In a coronavirus pandemic affected zoom-style virtual inauguration ceremony, presided over by the President pro Tempore of the California State Senate Toni Gayle Atkins, Gloria was sworn in as the 37th mayor of the City of San Diego on Thursday, December 10, 2020 before the San Diego City Council.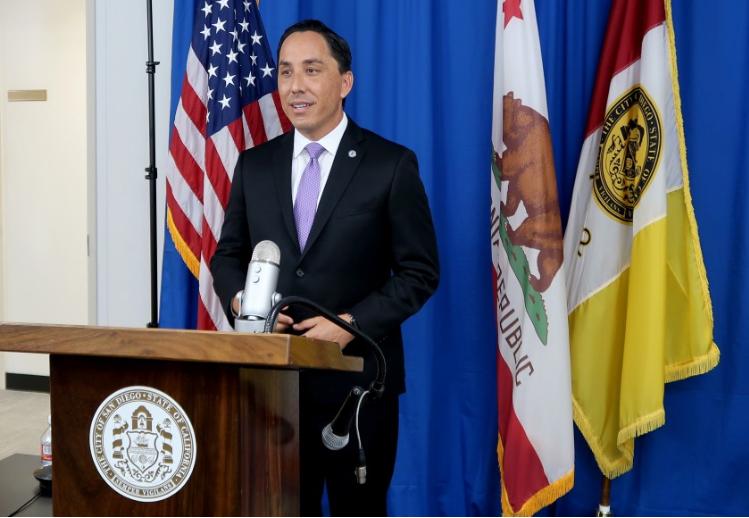 "Getting an award in Mayor Villaraigosa's name is really meaningful to me," Gloria told the Blade. "I was the nerdy kid who would watch C-SPAN and read the newspaper when I was young. I was very aware of Mayor Villaraigosa and his service leading his city that is just a few hundred miles north from where I grew up here in San Diego. There is a saying that if you haven't seen it you can't be it. The fact that I had this charismatic and energetic leader of a city not too far away meant that I could identify with him. He and others like him created that opportunity for me to see what I was interested in trying to become in terms of a public servant, and so it feels in someway poetic to receive this award."
Receiving an award that celebrates diversity and inclusion is particularly poignant for the Mayor, as he feels that while San Diego has an incredibly diverse population, inclusion in its political sphere is only just starting to turn a corner for the better. 
"I hold a sanction to being the first person of color elected mayor of my city," said Gloria. "I was elected in 2020 I think that's somewhat remarkable when you consider that San Diego is a very diverse city we are a border city we literally lie on the US Mexican border. We are on the pacific rim, and yet no one has broken this barrier until I was given the opportunity to do so just two years ago."
Much as he was inspired by LA's Mayor Villaraigosa in his youth, Gloria hopes that that he can serve as an inspiration to the next generation of diverse leaders. 
"People like myself who are given this opportunity have to stay strong. you have to remember you are not there on your own behalf. You are there on behalf of a whole community. Some may look up to me the way I looked up to Mayor Villaraigosa if I am able to show people what a person of color can do leading the 8th largest city in the country. It is a challenge, but it is also an opportunity. My friend and mentor, Vice President Harris, always says that you may be the first to do some thing, but you should not be the last. That is my goal."
"I love San Diego," said Gloria. "I was born and raised here. I am a third generation San Diegan. I love this town, and I was taught that it was my responsibility to leave it better than I found it, and so I've chosen to spend my entire career serving this community in the county of San Diego, as congressional aide as a council member, as a state legislator, and, now, as a mayor."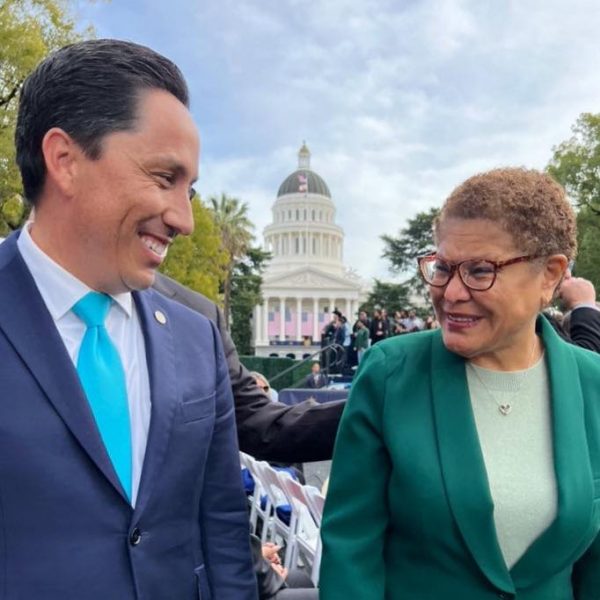 The lesson of leaving something behind better than you found it comes from the teachings of Gloria's parents he tells the Blade.
"My parents were blue-collar folks," recalled the Mayor. "When I was growing up, my mom was a hotel maid and my dad was a landscaper. These two hard-working, modest people didn't have generational wealth or the financial ease to help us. They just had good humble values that they tried to instill in me and my brother."
Gloria recounted a story from his childhood where his parents' moral compass inadvertently lead him to his political career.
"Growing up, we often didn't have a car. We had to borrow other people's cars. Obviously, we didn't have enough money, and I can remember vividly having to wash those cars and fill them with gas and having to get the buckets and sponges and soap and water. That all has expense attached to it, and so I said, 'If we are borrowing cars because we don't have money, then why are we spending money on washing them and filling the tanks up with gas?' The answer that my parents gave us was, 'This is what we have to do. We are borrowing these cars and we can't return them dirty or with an empty tank.' This left an impression on me. I don't think my parents intended it this way, but it really was this admonition to get into public service.'
"Some people have to wake up every day and punch a time clock. I just have to wake up and make the city a better place. I think that's a wonderful mission and I feel grateful for this opportunity. That is why I do this work."