Lawsuit filed on ban of HIV+ people enlisting or commissioned in military
"It is unacceptable that the U.S. military continues to perpetuate harmful stigma against people living with HIV"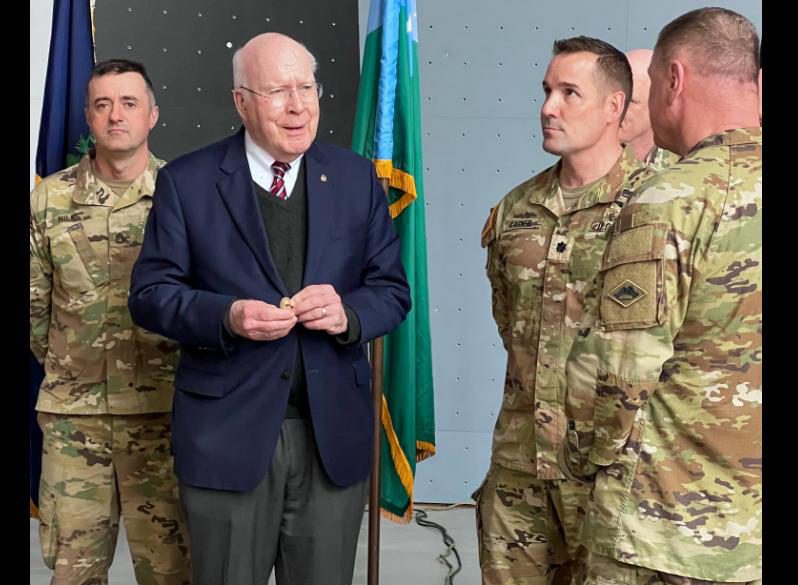 BURLINGTON, Vt. – Lawyers for Civil Rights (LCR) filed a federal civil rights lawsuit Thursday in the U.S. District Court for the District of Vermont against U.S. military officials and the Vermont National Guard, challenging the antiquated, irrational, and discriminatory policies that bar individuals living with HIV from their professional aspirations of enlisting in or commissioning to the military. 
This lawsuit is brought by John Doe, a Latinx student at a Vermont military academy, who suddenly found himself separated from the Army National Guard and removed from Reserve Officers' Training Corps (ROTC), the pathway to commissioning with the military as an officer, when he learned that he is HIV-positive. Like many individuals living with HIV, Mr. Doe is on antiretroviral therapy that keeps him healthy and renders his viral load undetectable. Although his treating physician has confirmed that this means he has no physical limitations, the military deemed him unfit for service based on his HIV status alone.
"I am filing this lawsuit to prevent the military from arbitrarily discriminating against people living with HIV," said Mr. John Doe. "I also hope that this lawsuit can return my dream of a military career to me." Mr. Doe is deeply devoted to serving his country and has aspired to be a service member since the age of seven. He was raised by a single mother and born into a Latinx family with extensive military history. The military's current discriminatory policies, however, have trampled Mr. Doe's dreams.
"It is unacceptable that the U.S. military continues to perpetuate harmful stigma against people living with HIV," said Sophia Hall, Deputy Litigation Director at Lawyers for Civil Rights. "By this lawsuit, we aim to end these antiquated military policies based on outdated science."
"These military policies against people living with HIV are unconstitutional and all-around a poor business practice," said Oren Sellstrom, Litigation Director at Lawyers for Civil Rights. "The U.S. military is eliminating a talented and diverse workforce on the basis of old science that bears no relation to current fitness." 
Today's lawsuit opens up a new frontier in the fight against HIV discrimination by the military, by challenging military policies that prevent individuals from embarking on a military career. A federal judge from the Eastern District of Virginia recently ruled that asymptomatic HIV-positive service members with an undetectable viral load cannot be separated or discharged from the military merely because of their HIV-positive status. Today's lawsuit seeks to extend that ruling to those aspiring to a military career. In addition to asking the Court to reinstate Mr. Doe, the lawsuit asks the Court to invalidate the regulations and policies that led to his separation.
Attorney Hall highlighted the civil rights implications of the lawsuit, noting that Black and Latinx individuals make up nearly 70% of HIV diagnoses, but only 30% of the U.S. population. "Military service has long been viewed by communities of color as an admirable path to education and job security," she said. "That path should not be foreclosed based on the military's outdated and discriminatory policies regarding HIV."
Federal Judge tosses guidance in LGBTQ healthcare discrimination
He ruled the Biden administration wrongly interpreted a provision barring health care providers from discriminating against LGBTQ+ Americans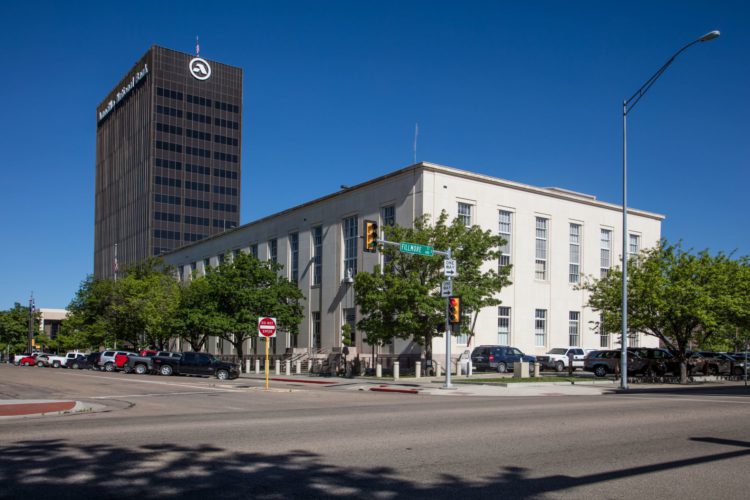 AMARILLO – U.S. District Judge Matthew Kacsmaryk ruled Friday the Biden administration had wrongly interpreted a provision of the Affordable Care Act (ACA), colloquially known as Obamacare, as barring health care providers from discriminating against LGBTQ+ Americans.
Kacsmaryk wrote the U.S. Supreme Court decision in Bostock v. Clayton County in which it held that "an employer who fires an individual merely for being gay or transgender violates Title VII." The High Court's opinion states that "it is impossible to discriminate against a person for being homosexual or transgender without discriminating against that individual based on sex."
The lawsuit was brought by two doctors represented by the America First Legal Foundation, set up by Stephen Miller, a former Trump White House official. The suit was filed after the U.S. Department of Health and Human Services issued a regulation in May 2021 outlying that its interpretation of Section 1557 of the ACA, which states that healthcare providers cannot discriminate on the basis of sex, extends to sexual orientation and gender identity.
Many observers and legal experts have opined that the Bostock decision, while affecting many other laws and expand equality for LGBTQ people, there were shortcomings in the application of the Bostock ruling.
Sharita Gruberg, currently the Vice President for Economic Justice at the National Partnership for Women & Families, wrote in August of 2020 as the Center for American Progress vice president for LGBTQI+ Research and Communications, outlining the shortcomings in Bostock when looking at a practical application for LGBTQ healthcare under Section 1557 of the ACA:
"While Section 1557 of the ACA prohibits discrimination based on race, color, national origin, sex, age, or disability in covered health programs or activities, the statute's text does not actually include any of these words. Instead, it refers to protected characteristics in other statutes: Title VI of the Civil Rights Act of 1964, which covers race, color, and national origin; the Age Discrimination Act of 1975; Section 794 of Title 29 of the U.S. Code, which covers disability; and Title IX of the Education Amendments Act of 1972, which covers sex.
As discussed above, since Title VII's definition of sex informs the definition of sex in Title IX, it is clear that sexual orientation and gender identity discrimination are also prohibited under the ACA. As in the Title IX context, federal courts have consistently affirmed that the prohibition of sex discrimination in Section 1557 of the ACA prohibits gender identity discrimination.
In 2016, the Obama administration promulgated a rule clarifying that Section 1557 prohibited gender identity discrimination and sex stereotyping, which could include sexual orientation as well as discrimination based on pregnancy, false pregnancy, termination of pregnancy or recovery, childbirth, or related medical conditions.
This interpretation was quickly enjoined by Reed O'Connor, a conservative activist judge who has since ruled that the ACA as a whole is unconstitutional. Rather than defend the Obama administration's interpretation of sex discrimination, the Trump administration elected to promulgate a new rule that not only erased the inclusive definition of sex discrimination but also eliminated sexual orientation and gender identity protections from a number of other regulations.
The administration also rolled back language access protections. Trump's Department of Health and Human Services (HHS) posted its final rule four days after the Supreme Court's decision in Bostock. The rule was slated to go into effect on August 18; however, a federal judge issued a preliminary injunction on August 17 finding that HHS' position that sexual orientation and gender identity were not covered under Title IX was rejected by the Supreme Court in Bostock. As a result, the administration was blocked from rescinding the 2016 rule's protections.
Kacsmaryk, appointed to the federal bench by former President Trump, wrote that Congress, when adopting the law could have included "sexual orientation" or "gender identity" in the text, but "chose not to do so." He noted that the ACA incorporated barring against discrimination "on the basis of sex" in Title IX- but specifically left out LGBTQ+ people.
Accordingly the judge wrote, the Supreme Court's 6-3 conclusion that Title VII's bar against sex discrimination covered LGBTQ workers did not lead to the same result.
"Title IX's ordinary public meaning remains intact until changed by Congress, or perhaps the Supreme Court," he wrote.