Florida taxpayers sue DeSantis in Federal court over anti-Disney law
Plaintiffs fear that they will now have to assume the tax burden that Disney previously assumed under the special tax status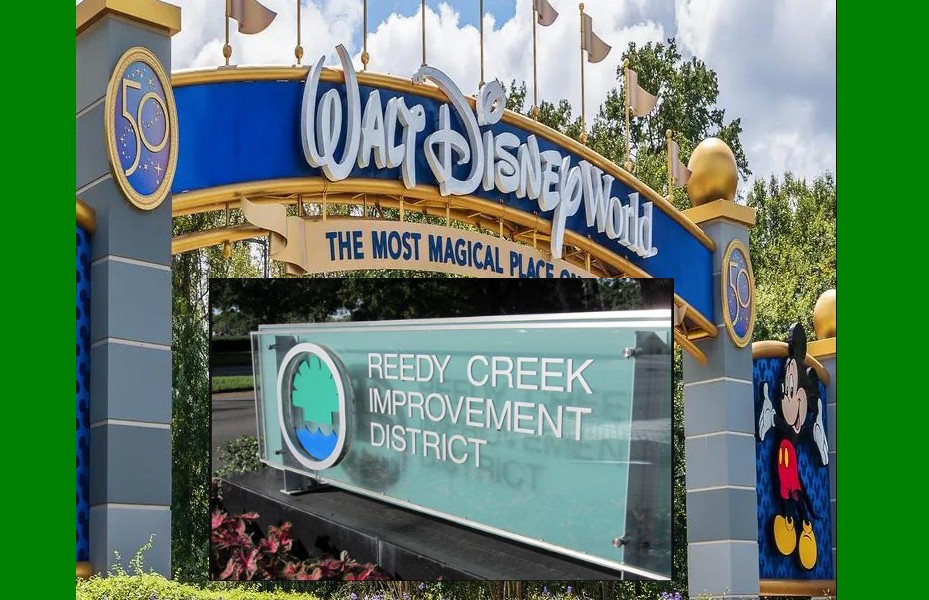 MIAMI – A trio of Central Florida residents who live near the Walt Disney Resort filed suit Tuesday in federal court, claiming that the Republican Governor Ron DeSantis violated the rights of the state's taxpayers with passage of the anti-Disney law that stripped the media conglomerate of its special self-governing status.
Michael Foronda, Edward Foronda and Vivian Gorsky filed an 11 page complaint in the U.S. District Court for the Middle District of Florida, that alleges that the law signed by DeSantis at the end of April eliminating the Reedy Creek Improvement District, as the Disney self-government is known, will burden them and other Floridan taxpayers with Disney's bond debt which is estimated at more than $1 billion.
"Plaintiffs, who are property owners in the surrounding counties, fear that they will now have to assume the tax burden that Disney previously assumed under the special tax status," the complaint states. "Their fear is well founded, and it is through this taxpayer lawsuit and mandamus action that they are able to protect their rights."
DeSantis and his Republican allies targeted the Walt Disney Company claiming that Disney was trying to impose their "woke" liberal agenda on Florida's residents by publicly calling out the governor and GOP lawmakers for their transparent homophobia and transphobia now codified into the widely criticized state's Parental Rights in Education law, known colloquially as the "Don't Say Gay" law.
Orlando based political and general assignments journalist with ABC affiliate WFTV 9, Nick Papantonis, outlined the impact writing two weeks ago;
"The bigger issue for everyone else is the tax revenue. Disney already pays the same local property taxes as every other landowner. Reedy Creek added its own tax on top of that to pay for its projects. That tax – $163 million per year – is illegal outside of the district.
When Reedy Creek goes away, that tax goes away, and Orange and Osceola Counties can't do anything to get it back. However, the counties will now be responsible for all of the services Reedy Creek provides and all of the debt it has accumulated.
They can't raise sales taxes or impact fees. So, the counties will have to raise property taxes. They must tax every property equally – not just Disney – and therefore it's expected that property taxes in Orange County will rise as much as 25% next June."
According to Courthouse News the plaintiffs also allege stripping Disney of its special status, and burdening residents with debt and some public safety responsibilities now paid for by the theme park, violates the Florida Taxpayer's Bill of Rights.
The Disney Company has not publicly acknowledged the ongoing controversy although the Reedy Creek Improvement District did send a message to bondholders last week reminding them that the law establishing the special district mandates all debts must be paid before changing its status.
"In light of the state of Florida's pledge to the district's bondholders, Reedy Creek expects to explore its options while continuing its present operations, including levying and collecting its ad valorem taxes and collecting its utility revenues, paying debt service on its ad valorem tax bonds and utility revenue bonds, complying with its bond covenants and operating and maintaining its properties," the statement reads.
Federal judge overturns Calif. high capacity magazines ban again
There are over 110 gun deaths daily & nearly 41,000 per year in the U.S. Guns are the leading cause of death of children & adolescents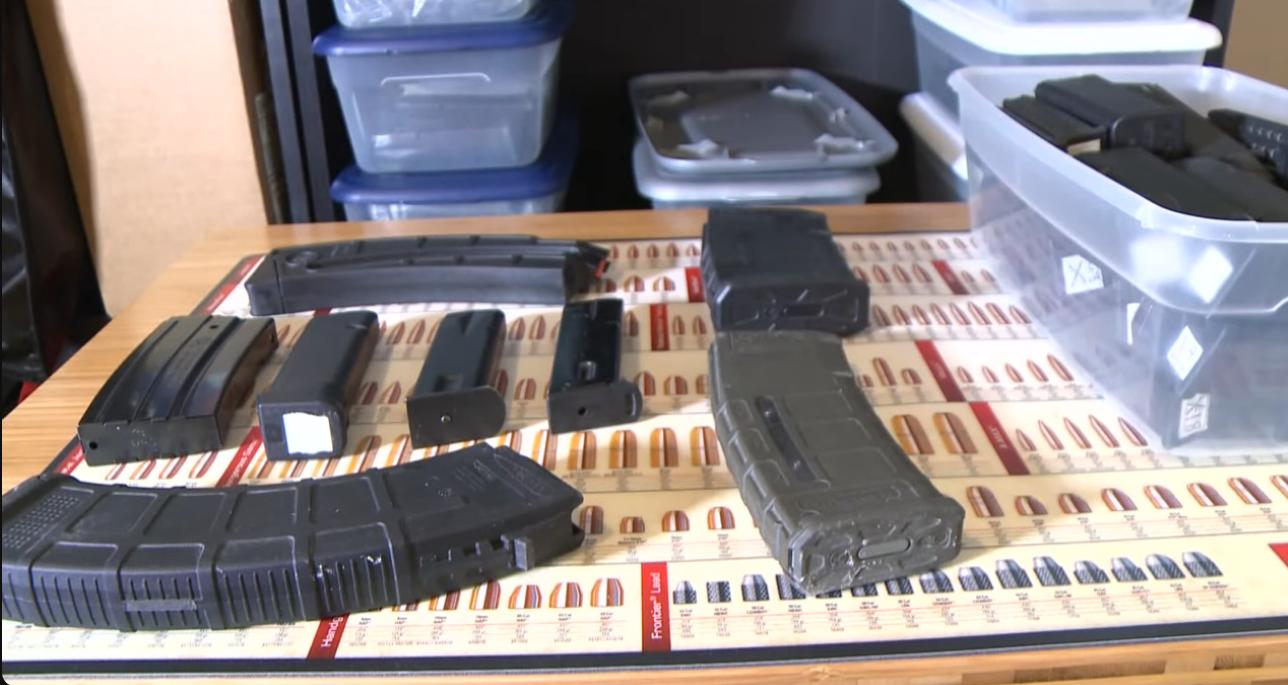 SAN DIEGO, Calif. – California Governor Gavin Newsom and Attorney General Rob Bonta reacted sharply to a ruling Friday by a federal judge blocking California's ban on gun ammunition magazines with capacity of holding more than 10 rounds.
U.S. District Court Judge Roger Benitez, a President George W. Bush appointee on the bench of the Southern District of California wrote: "This case is about a California state law that makes it a crime to keep and bear common firearm magazines typically possessed for lawful purposes. Based on the text, history, and tradition of the Second Amendment, this law is clearly unconstitutional."
This is not the only time Benitez has ruled against the ban by the state on high capacity magazines. The Sacramento Bee noted that Benitez struck down California's large-capacity ammunition ban originally in 2019 — when the case was still called Duncan v. Becerra, for then-Attorney General Xavier Becerra — only for the case to make it all the way to the U.S. Supreme Court, which kicked it back down for further proceedings.
In his opinion today Benitez wrote, "The fact that there are so many different numerical limits demonstrates the arbitrary nature of magazine capacity limits," referring to similar bans in other states but with differing numbers of rounds limited.
He also noted several cases where he said ammunition capacity "was a matter of life and death for lawful gun owners."
"There have been, and there will be, times where many more than 10 rounds are needed to stop attackers. […] Woe to the victim who runs out of ammunition before armed attackers do. The police will mark the ground with chalk, count the number of shell casings, and file the report."
In a statement released by his office, Newsom took aim at the ruling:
"Unsurprisingly, Judge Benitez chose to issue this radical decision on the same day President Biden announced his new Office of Gun Violence Prevention. As a reminder, this is the same judge who used Gun Violence Awareness Day to strike down California's assault weapons ban — comparing the AR-15 to a Swiss Army knife.
"Judge Benitez is not even pretending anymore. This is politics, pure and simple.
"It's time to wake up. Unless we enshrine a Right to Safety in the Constitution, we are at the mercy of ideologues like Judge Benitez. All of our gun safety laws that are proven to save lives are at risk. It doesn't matter what laws we pass. It doesn't matter what the voters decide. Concealed carry. Banning weapons of war. Reasonable waiting periods. Background checks. The idealogues are coming for all of them.
"This is exactly why I've called for a Constitutional amendment, and this is why I'll keep fighting to defend our right to protect ourselves from gun violence."
Today, a district court struck down CA's large-capacity magazine ban.

I am going to immediately appeal to correct this dangerous decision.

We vow to fight to keep Californians safe from weapon enhancements that cause mass casualties. https://t.co/2chQiVqb75

— Rob Bonta (@AGRobBonta) September 22, 2023
California Attorney General Rob Bonta immediately filed a notice of appeal to overturn the decision. The notice of appeal, filed just hours after Benitez issued his decision and temporary stay, is the first step toward seeking a further stay of the decision by the Ninth Circuit pending appeal. 
"In the past half-century, large-capacity magazines have been used in about three-quarters of gun massacres with 10 or more deaths and in 100 percent of gun massacres with 20 or more deaths," said Attorney General Bonta. "We will continue to fight for our authority to keep Californians safe from weapon enhancements designed to cause mass casualties. The Supreme Court was clear that Bruen did not create a regulatory straitjacket for states — and we believe that the district court got this wrong. We will move quickly to correct this incredibly dangerous mistake. We will not stop in our efforts to protect the safety of communities and Californians' rights to go about their business without fear of becoming victims of gun violence, while at the same time respecting the Second Amendment rights of law-abiding gun owners."
Gun violence remains a growing threat to public safety throughout the nation. Mass shootings are on the rise throughout the country and frequently feature large-capacity magazines, causing more deaths and injuries.
On average, there are over 110 gun deaths each day and nearly 41,000 each year in the U.S. Guns are the leading cause of death among children and adolescents, with U.S. children being more likely to die from gun violence than in any other comparable country. 
In 2021, California was ranked as the #1 state for gun safety by Giffords Law Center, and the state saw a 37% lower gun death rate than the national average. According to the CDC, California's gun death rate was the 44th lowest in the nation and the gun death rate for children is 58% lower than the national average.