First woman to lead a branch of the military confirmed by Senate
While women have served as service branch secretaries- Fagan would be the first servicewoman to serve as the leader of a military branch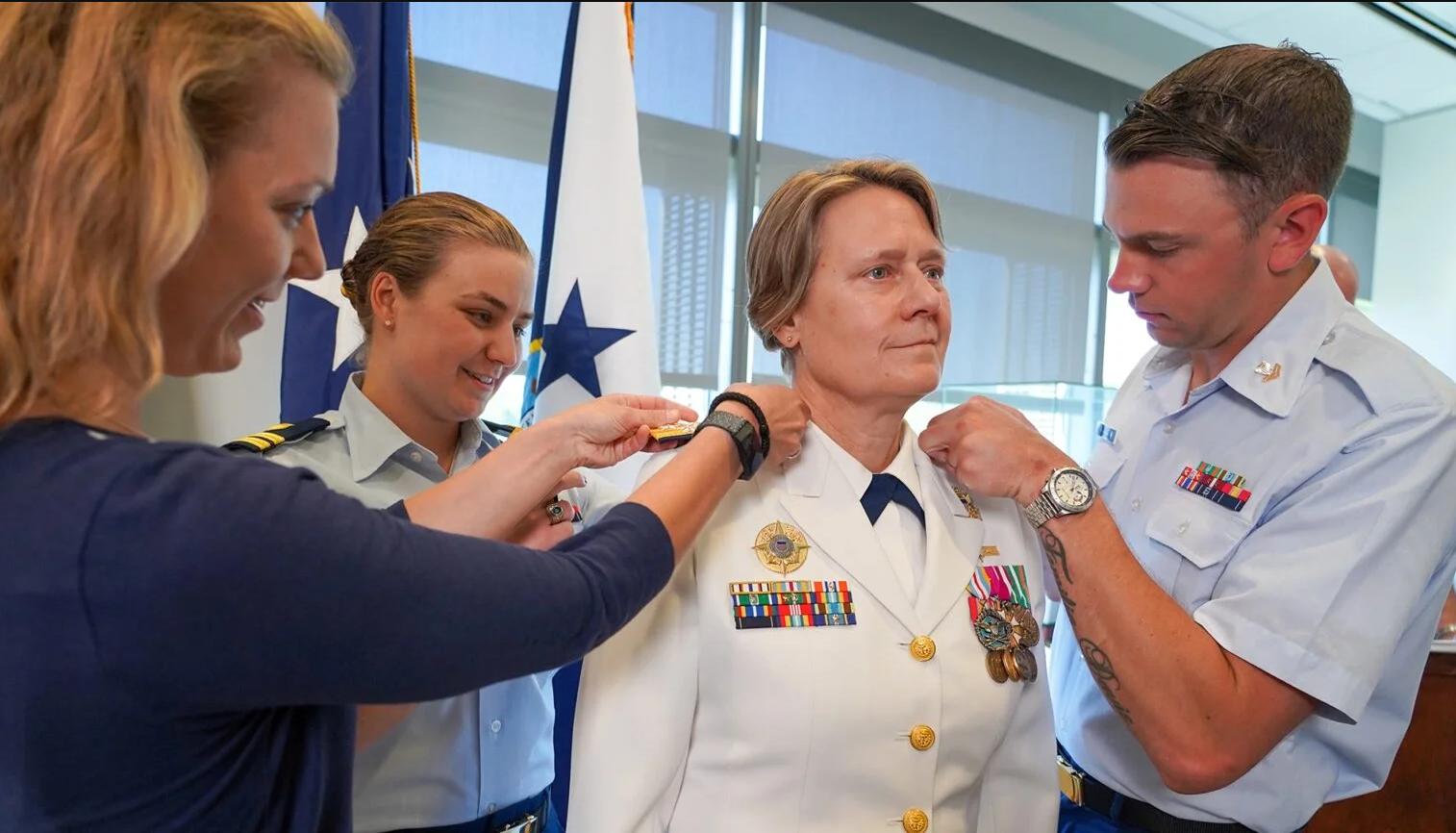 WASHINGTON – The Senate has confirmed Admiral Linda L. Fagan as the 27th Commandant of the United States Coast Guard. The current Commandant Admiral Karl L. Schultz is set to retire at the end of this month. President Joe Biden nominated Fagan to lead the service, a military branch that operates within the U.S. Department of Homeland Security in peacetime this past month.
Fagan, promoted to the rank of four-star Admiral in June of 2021, is the Coast Guard's first woman to serve as a four-star flag officer and currently serves as the service's Vice-Commandant.
Task & Purpose magazine noted that while women have served as service branch secretaries — Christine Wormuth is the current Secretary of the Army — Fagan would be the first servicewoman to serve as the leader of a military branch.
In a statement issued Thursday, President Biden congratulated her.
"It is with deep pride that I congratulate Admiral Linda L. Fagan on her confirmation by the Senate as Commandant of the U.S. Coast Guard. Admiral Fagan is the Coast Guard's first woman to hold the rank of four-star admiral. Today, she again makes history not only as the first woman to lead the Coast Guard—but also as the first woman Service Chief of any U.S. military service. Admiral Fagan's leadership, experience, and integrity are second to none, and I know she will advance the Coast Guard's mission to ensure our nation's maritime safety and security.
My administration is committed to seeing more qualified women in senior leadership and command roles; making sure women can succeed and thrive throughout their military careers. Today, Admiral Fagan's confirmation as Commandant of the U.S. Coast Guard signals to women and girls across our nation they have a place in protecting their country at the highest level."
The admiral is a1985 graduate of the Coast Guard Academy in New London, Connecticut and over the course of career spanning 36 years she has served on seven continents, the Coast Guard's New York Sector, Commander First Coast Guard District in Boston, Coast Guard Defense Force West, Coast Guard Pacific Area, as well as stints as the service's headquarters in Washington D.C. apart from her post as Vice-Commandant and duty at sea aboard the only heavy icebreaker in the Coast Guard's inventory, the USCG Cutter Polar Star.
It wouldn't be the first milestone for Fagan to achieve in the Coast Guard. When she was promoted to vice commandant in 2021, she became the first-ever four-star admiral in the branch. In an interview with "CBS This Morning" that year, she described nearly being pulled from her first sea deployment, as the ship's executive officer was hesitant to have her aboard as the only woman in the crew.
She also noted her commitment to helping the Coast Guard continue to recruit and retain women, including her own daughter, in its ranks. "We've made a lot of progress in the junior ranks, we need to keep making progress," she said.
U.S. Army considering letting LGBTQ+ troops transfer out of hostile states
This policy tweak to the existing Army regulations pertaining to compassionate reassignment would clarify the current standard rules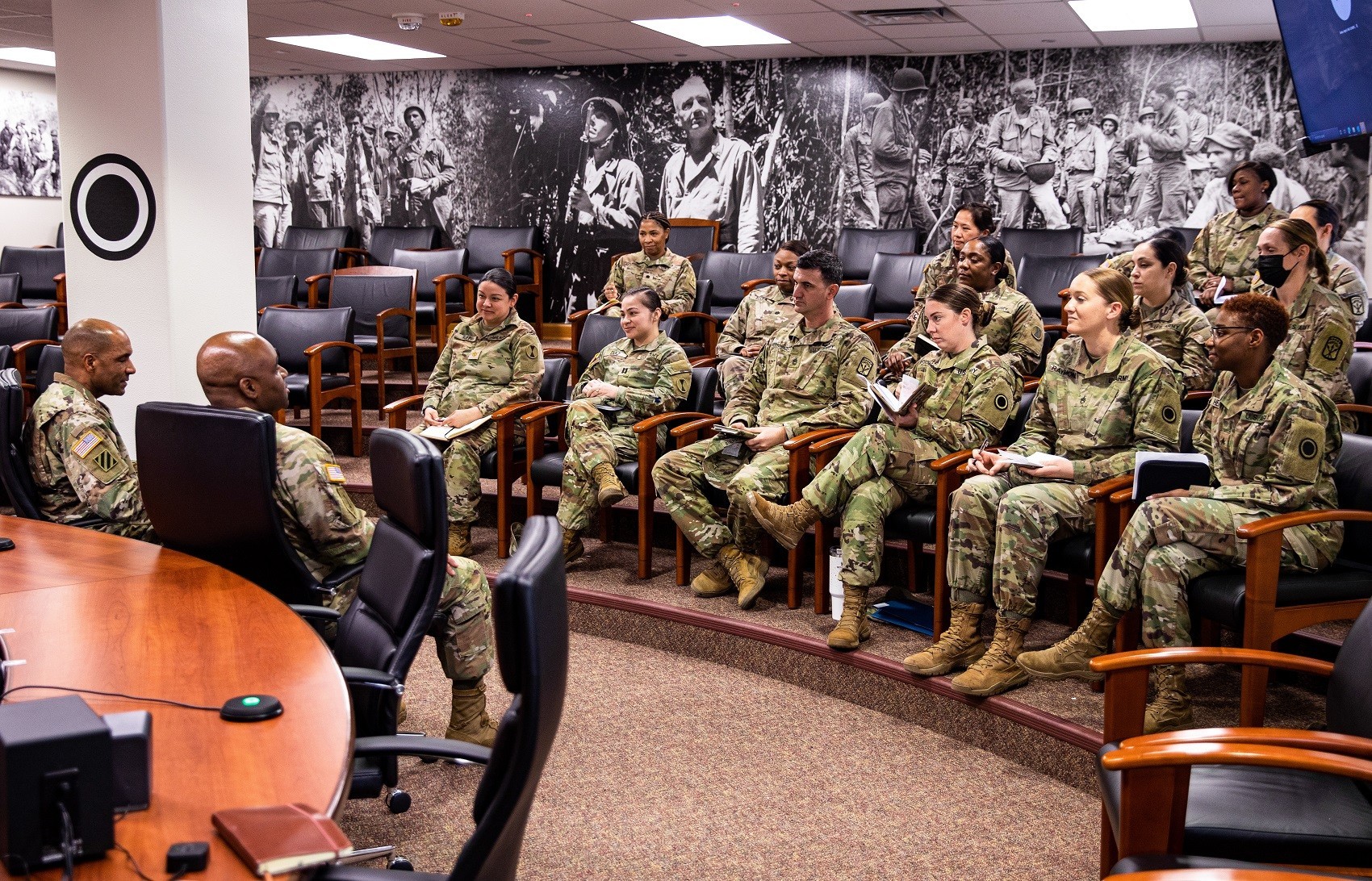 ARLINGTON, Va. – A draft policy is circulating among top officials of the U.S. Army that would allow soldiers to be able to request a transfer if they feel state or local laws discriminate against them based on gender, sex, religion, race or pregnancy.
Journalist Steve Beynon writing for Military.com reported last week the guidance, which would update a vague service policy to add specific language on discrimination, is far from final and would need approval from Army Secretary Christine Wormuth. But if enacted, it could be one of the most progressive policies for the Army amid a growing wave of local anti-LGBTQ+ and restrictive contraception laws in conservative-leaning states, where the Army has a majority of its bases and major commands.
"Some states are becoming untenable to live in; there's a rise in hate crimes and rise in LGBT discrimination," Lindsay Church, executive director of Minority Veterans of America, an advocacy group, told Military.com. "In order to serve this country, people need to be able to do their job and know their families are safe. All of these states get billions for bases but barely tolerate a lot of the service members."
This policy tweak to the existing Army regulations pertaining to compassionate reassignment would clarify the current standard rules, which are oft times fairly vague.
A source in the Army told Beynon the new guidance has not yet been fully worked out through the policy planning process or briefed to senior leaders including the Army Secretary or the Office of the Secretary of Defense Lloyd Austin.
"The Army does not comment on leaked, draft documents," Angel Tomko, a service spokesperson, told Military.com in an emailed statement. "AR 600-100 and 600-200 establish the criteria for which soldiers may request for a compassionate reassignment. The chain of command is responsible for ensuring Soldiers and Families' needs are supported and maintain a high quality of life."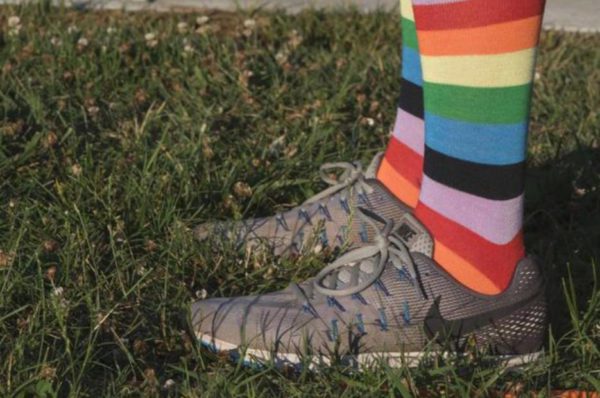 The Crystal City Virginia based RAND Corporation had published a study on Sexual Orientation, Transgender Identity, and Health Among U.S. Active-Duty Service Members in 2015 that listed approximate numbers of LGBTQ+ troops are 6% gay or bisexual and 1% is transgender or nonbinary.
A senior analyst for RAND told the Blade on background those numbers are likely much lower than in actuality as 2015 was less than 4 years after the repeal of 'Don't Ask-Don't Tell' and prior to the Trump enacted Trans service ban in 2017 which was then repealed by the Biden Administration which has had a chilling effect on open service. Another factor is that the current 18-24 year old troops colloquially referred to as 'Gen Z' are much more inclined to embrace an LGBTQ+ identity and that would cause the numbers to be higher than reported.
Also factored in is uncertainty in the tweaking of policy in light of the recent leak of the draft U.S. Supreme Court decision that would effectively repeal Roe v Wade.
According to Military.com it's unclear whether the Army's inclusion of pregnancy on the list would protect reproductive care for soldiers if Roe v. Wade is overturned. That language could be intended to protect pregnant service members or their families from employment or other discrimination, but could also be a means for some to argue for transfers based on broader reproductive rights.
One advocacy group pointed out that the current wave of anti-LGBTQ+ legislation will negatively impact the moral of service members:
"What we're seeing across the board is a small group of elected officials who are trying to politicize and weaponize LGBTQ identities in despicable ways. They're not only doing that to our youth, but the collateral damage is hurting our service members," Jacob Thomas, communications director for Common Defense, a progressive advocacy organization, told Military.com. "[Troops] can't be forced to live in places where they aren't seen as fully human."
SPARTA announces legislative agenda & re-elects Bree Fram as president
"SPARTA calls on Congress to update the 'Truman Amendment' to enshrine into law the opportunity for trans & intersex individuals to serve "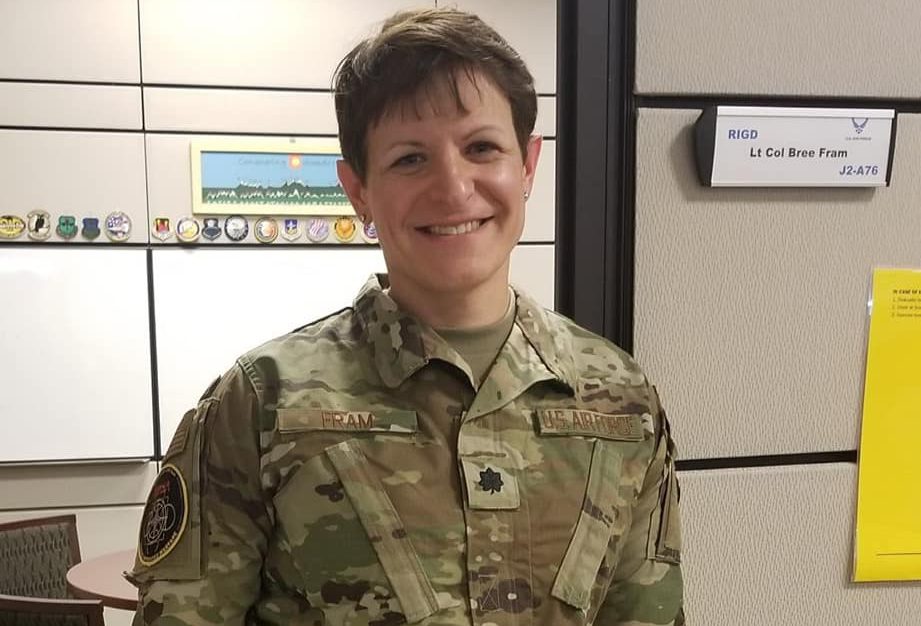 ARLINGTON, Va. – SPARTA, the nation's leading transgender military service  organization, announced its legislative priorities for 2022 on Monday. SPARTA and other advocacy  organizations have long sought the codification of the opportunity to serve in the military  regardless of gender identity or any other category that doesn't have any bearing on an  individual's ability to serve.
In one of his first statements as Secretary of Defense on Jan 25th, 2021 Lloyd Austin made the same point that "all transgender individuals who wish to serve in  the United States military and can meet the appropriate standards shall be able to do so openly and free from discrimination." 
Despite the position of the current Biden administration, without Congressional legislative changes, a future president could reinstate discriminatory policies with an executive order and turn back the clock on transgender service.
A spokesperson for the advocacy group noted that it believes legislative action is required to ensure this nation will be able to attract and retain the best and brightest who are willing to serve. The spokesperson also said that "SPARTA calls upon  Congress to pass an updated version of the 'Truman Amendment' that would enshrine into law the opportunity to serve for transgender and intersex individuals." 
"We believe this year is the best opportunity that we'll have for quite some time to make meaningful change," said SPARTA's Acting Communications Director Alleria Stanley, a US Army Staff Sergeant. "Not only do we have the renewed examples of so many transgender troops serving honorably and openly, but we also believe we have the support necessary in congress to ensure it stays that way."
In order to make the case, SPARTA will be bringing approximately thirty transgender service  members to Capitol Hill to speak with legislators on June 8th. "I'm looking forward to speaking  with my representatives, because I want to emulate the example of the first, but not the last  transgender service member," said Melody Stachour, SPARTA's Community Relations Director  and a Chief Petty Officer in the Navy Reserve. "Thanks to nearly six years of open transgender  service, we've seen the military grow stronger and more inclusive and I'm excited to help  Congress understand how that's become a reality for service members everywhere."
Stachour also noted that SPARTA believes the examples of their service will be a powerful indicator of the value that transgender  troops bring to their units and the military at large.
SPARTA's Board of Directors unanimously reelected Bree Fram, a United States Space Force Lieutenant Colonel, to a second term as President and Board Chair. Bree's primary focus for the year will be SPARTA's efforts to pursue legislative change that guarantees the opportunity for transgender people to serve. 
Her other priorities remain opening the door to inclusive non-binary service policy, streamlining access to care for transgender service members, and reducing the administrative burden on troops and their commanders in relation to gender transition. She's also excited about continuing the work that has been done in the past year to normalize transgender policy within the Department of  Defense and the inclusion of transgender service members in developing that policy. 
"I couldn't be more thrilled than to continue working with the amazing SPARTA team on ensuring an inclusive military that allows every individual and every team to reach their full potential," said Fram. "I'm confident that the work we are doing is developing a stronger military; one that soon will be hard to think of without considering the contributions of transgender service members as invaluable."
Fram has also recently been honored by the Department of the Air Force (DAF) as their 2021 Volunteer of the Year primarily for the work she's done supporting transgender service members through SPARTA and the DAF's LGBTQ+ Initiatives Team. Fram was also named "2021 LGBTQ+ Engineer of the Year" by Out to Innovate. Out to Innovate recognizes lesbian, gay, bisexual, transgender, and queer professionals in science, technology, engineering, and math (STEM).
From Out to Innovate's announcement:
"The LGBTQ+ Engineer of the Year Award recognizes someone who has made outstanding contributions to their field and recognizes the awardee for sustained contributions in design, production, management, or research. Lt. Col. Bree Fram has been an active service member since 2003 and is currently in the United States Space Force. Fram is currently responsible for developing the policies used by the Space Force to develop, build, test, and deliver critical joint warfighting capabilities as the Deputy Division Chief for Acquisition Policies and Processes supporting the Assistant Secretary of the Air Force for Space Acquisition and Integration."
U.S. Air Force moves to protect LGBTQ+ personnel & dependents
"The health, care & resilience of our personnel & families is not just our top priority – it's essential to accomplish the mission"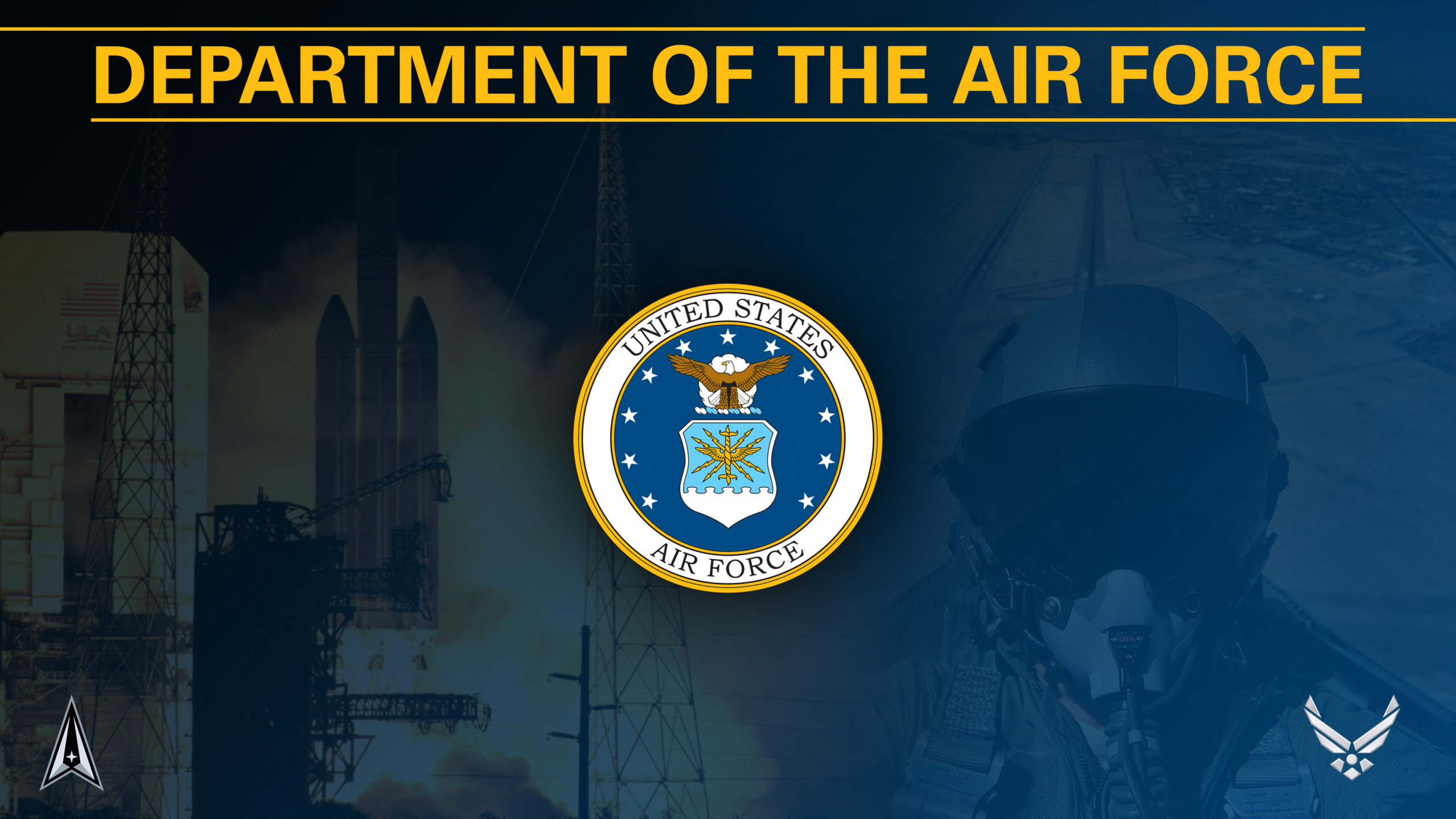 ARLINGTON, Va. – Last month the Under Secretary of the U.S. Air Force, Gina Ortiz Jones, announced that the service was refocusing efforts to assist its LGBTQ+ servicemembers. These actions follow in the wake of over 320 anti-LGBTQ+ bills are already pending in state legislatures.
Lawmakers in statehouses nationwide are seeking to ban transgender youth from participating in sports; criminalize medically necessary, life-saving healthcare for transgender youth; ban discussion of LGBTQ+ youth and families in classrooms, effectively erasing our community; revive "bathroom bills" to prohibit transgender young people from simply using the restroom at school; and even undermine private companies' own internal inclusion and safe workplace programs.
Under Secretary Jones noted that the various laws and legislation that are being proposed and passed in states across America may affect LGBTQ Airmen, Guardians, and/or their LGBTQ dependents in different ways.
"The health, care and resilience of our DAF personnel and their families is not just our top priority – it's essential to our ability to accomplish the mission," said Jones. "We are closely tracking state laws and legislation to ensure we prepare for and mitigate effects to our Airmen, Guardians and their families. Medical, legal resources, and various assistance are available for those who need them."
In a press release the Air Force said should service members or their families need help with screening, treatment, or mental health support for medical concerns, they should start with DAF medical treatment facilities. The MTFs can also assist with navigating challenging life circumstances.

The Exceptional Family Member Program is another resource available for all active component Airmen and Guardians to assist families with special needs during the PCS process to include navigating medical, legal, and educational support for dependents during relocation.

"As is the case with all of our family members, if the support a family member needs becomes unavailable, commanders can work to get the service member to an assignment where their loved ones can receive the care they need," Jones added.
"The Modern Military Association of America (MMAA) is incredibly pleased to see the Air Force/Space Force LGBTQ+ Initiative Team (LIT) take lead in protecting military families, with LGBTQ+ dependent, especially with the barrage of homophobic and transphobic bills being introduced around the country," said Jennifer Dane, the CEO of the Modern Military Association of America, in an emailed statement to the Blade.
"We must protect those who have vowed to protect us, especially military families directly impacted by unlawful legislation. MMAA has called for SecDef Austin and the President Biden to intervene and protect LGBTQ+ military dependents. We have provided solutions such as immediate compassionate reassignments, halting orders, and enhanced protection for military families with LGBTQ+ dependents who are stationed or engaged route to states with these devastating laws," said Dane.
"We urge other service branches to take the Air Force / Space Force's example and lay out guidelines for military families to use so they are protected and not punished.
If we don't protect LGBTQ+ military dependents or any LGBTQ+ child for that matter, it can be life or death," she added.
In its press release the Air Force noted that installation legal offices are another free source of information for personnel who need assistance navigating new and existing local laws. While installation legal personnel cannot represent Airmen, Guardians or their families in court, they can provide vital advice and counsel.

Service members and their families can also seek additional support through their local Airman and Family Readiness Center, the Military and Family Life Counseling Program, or Military OneSource, which can be contacted 24/7 at 800-342-9647