U.S. Army considering letting LGBTQ+ troops transfer out of hostile states
This policy tweak to the existing Army regulations pertaining to compassionate reassignment would clarify the current standard rules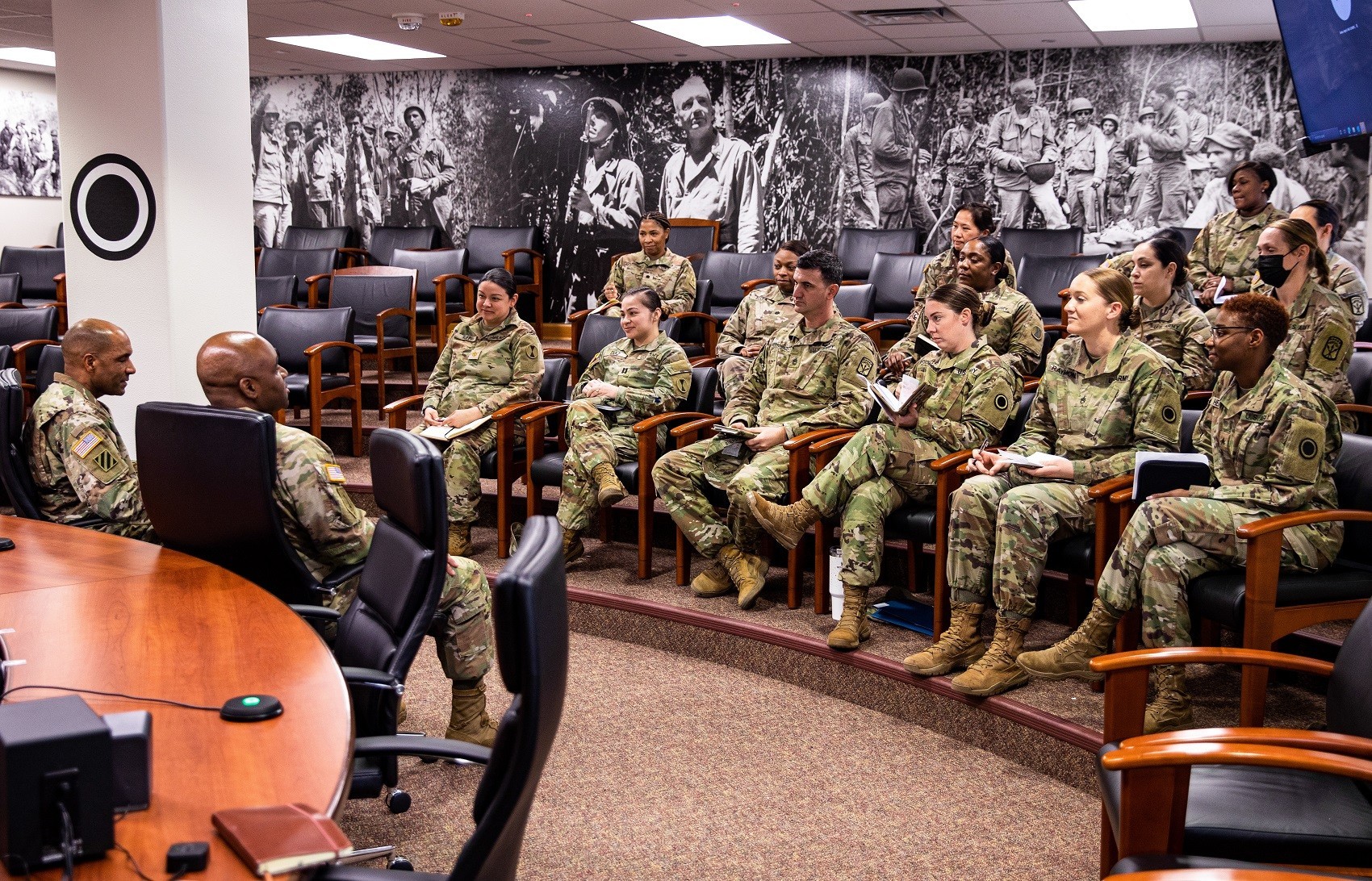 ARLINGTON, Va. – A draft policy is circulating among top officials of the U.S. Army that would allow soldiers to be able to request a transfer if they feel state or local laws discriminate against them based on gender, sex, religion, race or pregnancy.
Journalist Steve Beynon writing for Military.com reported last week the guidance, which would update a vague service policy to add specific language on discrimination, is far from final and would need approval from Army Secretary Christine Wormuth. But if enacted, it could be one of the most progressive policies for the Army amid a growing wave of local anti-LGBTQ+ and restrictive contraception laws in conservative-leaning states, where the Army has a majority of its bases and major commands.
"Some states are becoming untenable to live in; there's a rise in hate crimes and rise in LGBT discrimination," Lindsay Church, executive director of Minority Veterans of America, an advocacy group, told Military.com. "In order to serve this country, people need to be able to do their job and know their families are safe. All of these states get billions for bases but barely tolerate a lot of the service members."
This policy tweak to the existing Army regulations pertaining to compassionate reassignment would clarify the current standard rules, which are oft times fairly vague.
A source in the Army told Beynon the new guidance has not yet been fully worked out through the policy planning process or briefed to senior leaders including the Army Secretary or the Office of the Secretary of Defense Lloyd Austin.
"The Army does not comment on leaked, draft documents," Angel Tomko, a service spokesperson, told Military.com in an emailed statement. "AR 600-100 and 600-200 establish the criteria for which soldiers may request for a compassionate reassignment. The chain of command is responsible for ensuring Soldiers and Families' needs are supported and maintain a high quality of life."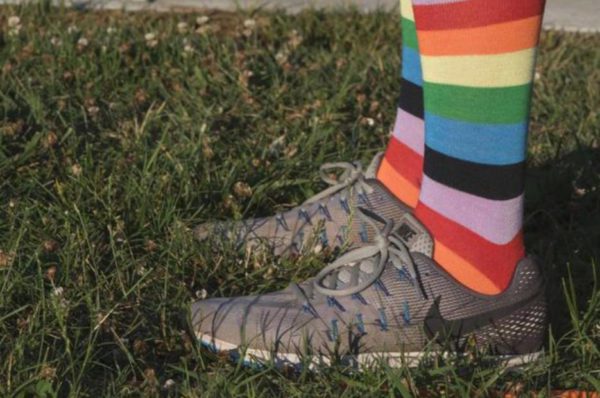 The Crystal City Virginia based RAND Corporation had published a study on Sexual Orientation, Transgender Identity, and Health Among U.S. Active-Duty Service Members in 2015 that listed approximate numbers of LGBTQ+ troops are 6% gay or bisexual and 1% is transgender or nonbinary.
A senior analyst for RAND told the Blade on background those numbers are likely much lower than in actuality as 2015 was less than 4 years after the repeal of 'Don't Ask-Don't Tell' and prior to the Trump enacted Trans service ban in 2017 which was then repealed by the Biden Administration which has had a chilling effect on open service. Another factor is that the current 18-24 year old troops colloquially referred to as 'Gen Z' are much more inclined to embrace an LGBTQ+ identity and that would cause the numbers to be higher than reported.
Also factored in is uncertainty in the tweaking of policy in light of the recent leak of the draft U.S. Supreme Court decision that would effectively repeal Roe v Wade.
According to Military.com it's unclear whether the Army's inclusion of pregnancy on the list would protect reproductive care for soldiers if Roe v. Wade is overturned. That language could be intended to protect pregnant service members or their families from employment or other discrimination, but could also be a means for some to argue for transfers based on broader reproductive rights.
One advocacy group pointed out that the current wave of anti-LGBTQ+ legislation will negatively impact the moral of service members:
"What we're seeing across the board is a small group of elected officials who are trying to politicize and weaponize LGBTQ identities in despicable ways. They're not only doing that to our youth, but the collateral damage is hurting our service members," Jacob Thomas, communications director for Common Defense, a progressive advocacy organization, told Military.com. "[Troops] can't be forced to live in places where they aren't seen as fully human."
HIV-positive soldier commissioned with U.S. Army National Guard
More than 50 people who attended were family members, friends, LGBTQ rights advocates, and fellow service members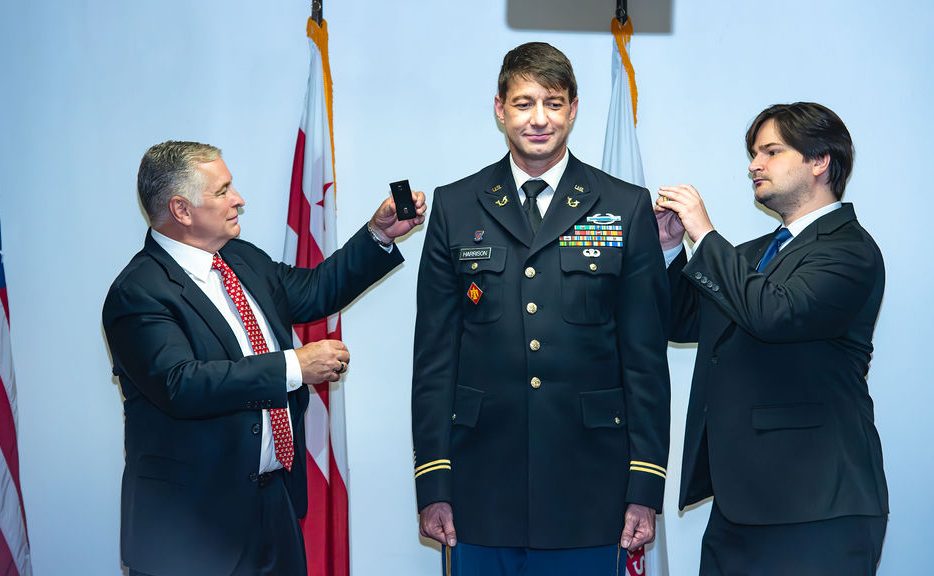 WASHINGTON – Gay D.C. attorney Nicholas Harrison, a longtime member of the U.S. Army National Guard, was officially commissioned as a First Lieutenant in the D.C. Army National Guard at an Aug. 5 ceremony.
The ceremony at the D.C. National Guard Armory located next to RFK Stadium took place a little over a year after Harrison, who was diagnosed with HIV in 2012, successfully challenged the military's longstanding policy of banning soldiers with HIV from becoming commissioned officers in a lawsuit initially filed in 2018.
In what LGBTQ and AIDS activists consider a landmark ruling, the U.S. District Court for the Eastern District of Virginia handed down a decision in April 2022 declaring the military's HIV restrictions unconstitutional. The decision ordered the U.S. Department of Defense to discontinue its policy of refusing to deploy and commission as officers members of the military with HIV if they are asymptomatic and otherwise physically capable of serving.
Two months after that ruling, the Biden administration announced it would not contest the court ruling in an appeal, and a short time later U.S. Secretary of Defense Lloyd Austin issued a memorandum announcing changes in the military policy that would allow members of the military with HIV to be deployed and become officers in accordance with the court ruling.
The memorandum states that individuals "who have been identified as HIV positive, are asymptomatic, and who have clinically confirmed undetectable viral load will have no restrictions applied to their deployability or to their ability to commission while a service member solely on the basis of their HIV-positive status."
Kevin Jennings, CEO of Lambda Legal, the LGBTQ litigation organization that represented Harrison in his lawsuit and who attended Harrison's commissioning ceremony, called the court ruling and the Biden administration's decision not to appeal the ruling an important advancement in efforts to remove barriers to people with HIV who wish to serve in the military.
"Today is a historic day in Washington, D.C., as we witness the commissioning of Nick Harrison," Jennings and Lambda Legal Senior Attorney Kara Ingelhart said in a statement. "Although the journey to wearing his officer's bars took several years, Nick's perseverance, along with his legal team and other involved service members, helped to realize his dream of becoming an officer in the District of Columbia Army National Guard," Jennings and Ingelhart said.
Among the more than 50 people who attended Harrison's commissioning ceremony were family members, friends, LGBTQ rights advocates, and fellow service members.
Serving as master of ceremonies at the event was Dr. Joshua Fontanez, chair of the board for the Modern Military Association of America, the nation's largest organization representing LGBTQ military service members, their spouses, family members, and veterans. The association joined Lambda Legal in supporting Harrison's lawsuit to overturn the military's HIV policy.
Donald Cravins Jr., the U.S. Under Secretary of Commerce for Minority Business Development, administered the oath of office commissioning Harrison to the rank of First Lieutenant.
And Jennings of Lambda Legal and Baraq Stein, Harrison's partner, performed the ceremonial "Pinning of Rank" by attaching the lieutenant's rank insignia on each side of the shoulder of the Army uniform that Harrison was wearing at the ceremony.
"This commissioning ceremony, steeped in long-standing military tradition, is intentionally focused on honoring the network of support and inspiration that brought me to this juncture," Harrison said in remarks following his official commissioning.
"My own path has been far from conventional, leading me into the heart of a storm that allowed me to become part of a larger narrative – challenging the military's discriminatory HIV policies through a landmark court case brought by Lambda Legal and the Modern Military Association of America," he said.
A native of Oklahoma, Harrison joined the U.S. Army in September 2000 at the age of 23, at the time he was about to enter his third year as a student at the University of Central Oklahoma. He said he served for three years as an airborne paratrooper with a Parachute Infantry Regiment in Anchorage, Alaska.
After completing his initial enlistment in the Army, he resumed his university studies while joining the Oklahoma National Guard. He graduated in May 2005 with a bachelor's degree and "proceeded to Oklahoma City University's law school," he told the Blade in a statement.
In March 2006, while enrolled in law school, he was deployed to Afghanistan with the Oklahoma National Guard's 45th Infantry Division, he recounted in his statement. Upon his return, he said he had to restart his law school studies at the University of Oklahoma in August 2007.
After receiving a law degree and Master of Business Administration degree he was deployed once again, this time to Kuwait and Iraq. "On my return, I passed the bar and began job hunting, which led me to Washington, D.C. in July 2013," he says in his statement.
In October of 2013, he transferred his National Guard membership from Oklahoma to D.C. by joining the D.C. National Guard, where he was assigned to a military police company with the rank of sergeant, he said. During that same year, he was selected for a Judge Advocate General position, which involves duties similar to a civilian judge.
Having been diagnosed with HIV the previous year, he requested a waiver from the military's HIV policy that would have allowed him to take on his new JAG position. But his request was turned down, prompting him to initiate a campaign to challenge what he and many others believed to be an outdated policy denying fully capable people with HIV from serving in positions as military officers.
A short time later, through support from Lambda Legal and an organization that later became the Modern Military Association of America, he filed his lawsuit challenging the military's HIV policy that has led to what his supporters are calling the landmark event on Aug. 5 during which he became a commissioned officer.
Harrison, however, said the Army has interpreted the changed HIV rules in a way that has forced him to take his case once again to court to challenge a decision by Army officials to have him reapply to join the National Guard under the new policy rather than commission him as an officer retroactively based on his 23 years of military service.
Having to reapply, Harrison told the Washington Blade, would require him to serve in the National Guard for another eight years, even though he became eligible to retire in 2020. He has contested the decision to require him to reapply before the same court that overturned the military's discriminatory HIV policy and before the Army Board for the Correction of Military Records, which he says has the authority to "rectify" the Army's position on reenlistment.
Jennings of Lambda Legal said at Harrison's commissioning ceremony that Harrison's ongoing dispute with military officials indicates that some details related to Harrison's case must still be worked out.
"But today we really should just celebrate Nick's perseverance," Jennings told the Blade. "His determination, and the fact that he has made history has paved the way for thousands of people."
In his remarks following his commissioning, Harrison said among the lessons he has learned in his many years in the military is the need to be respectful of the military as an institution and to engage in "respectful disagreement" when at odds with others.
"When I chose to don the uniform, to become part of an institution that has had its share of failures, it was not a decision made lightly," he said. "I embarked on this journey because I believe in the potential for change from within, in the power of standing up from within a marginalized community to serve, protect, and defend a nation that doesn't always reciprocate in kind," he told the gathering.
Harrison currently serves as managing partner for the downtown D.C. law firm Harrison-Stein.