Padilla joins women's march rally in LA to advocate for abortion rights
"We're coming together this weekend with a powerful message to those who wish to control our bodies & our futures"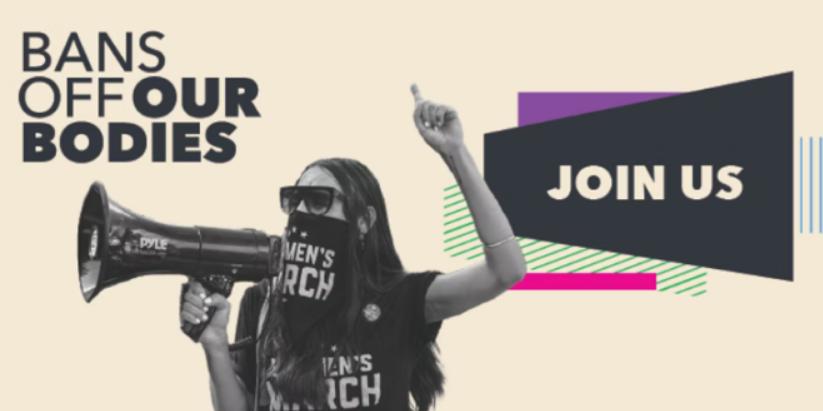 LOS ANGELES – U.S. Senator Alex Padilla (D-Calif.), a member of the Senate Judiciary Committee, will join the Women's March Foundation along with local and national leaders for a National Day of Action, the 'Bans Off Our Bodies' Reproductive Rights Rally. Padilla will deliver remarks on the importance of defending access to safe, legal abortion at the federal level.
Senator Padilla joins leaders in Los Angeles for this day of action following a leaked draft Supreme Court decision that would overturn Roe v. Wade and roll back abortion access protections for millions of women across the country.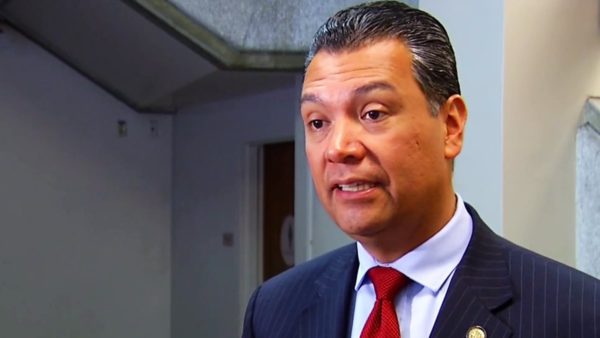 Earlier this week, Padilla voted in support of the Women's Health Protection Act (WHPA), legislation that would codify the right to an abortion into federal law, and spoke on the Senate floor urging his colleagues to pass the bill.
The "Bans Off Our Bodies" daylong event is organized by groups including Women's March, Planned Parenthood Action Fund, UltraViolet, MoveOn, the American Civil Liberties Union and the National Abortion Rights Action League.
"We're coming together this weekend with a powerful message to those who wish to control our bodies and our futures: Keep your bans off our bodies," said Planned Parenthood national organizing director Brianna Twofoot.
| | |
| --- | --- |
| WHEN: | TOMORROW, Saturday, May 14 at 10:00am PT |
| WHO: | Women's March Foundation |
| WHERE: | Los Angeles City Hall, 200 N Spring St., Los Angeles, CA 90012 |
GuadaLAjara film festival in Los Angeles
The GuadaLAjara Film Festival announces this year's Arbol De La Vida Humanitarian Lifetime Achievement Award recipient, Bamby Salcedo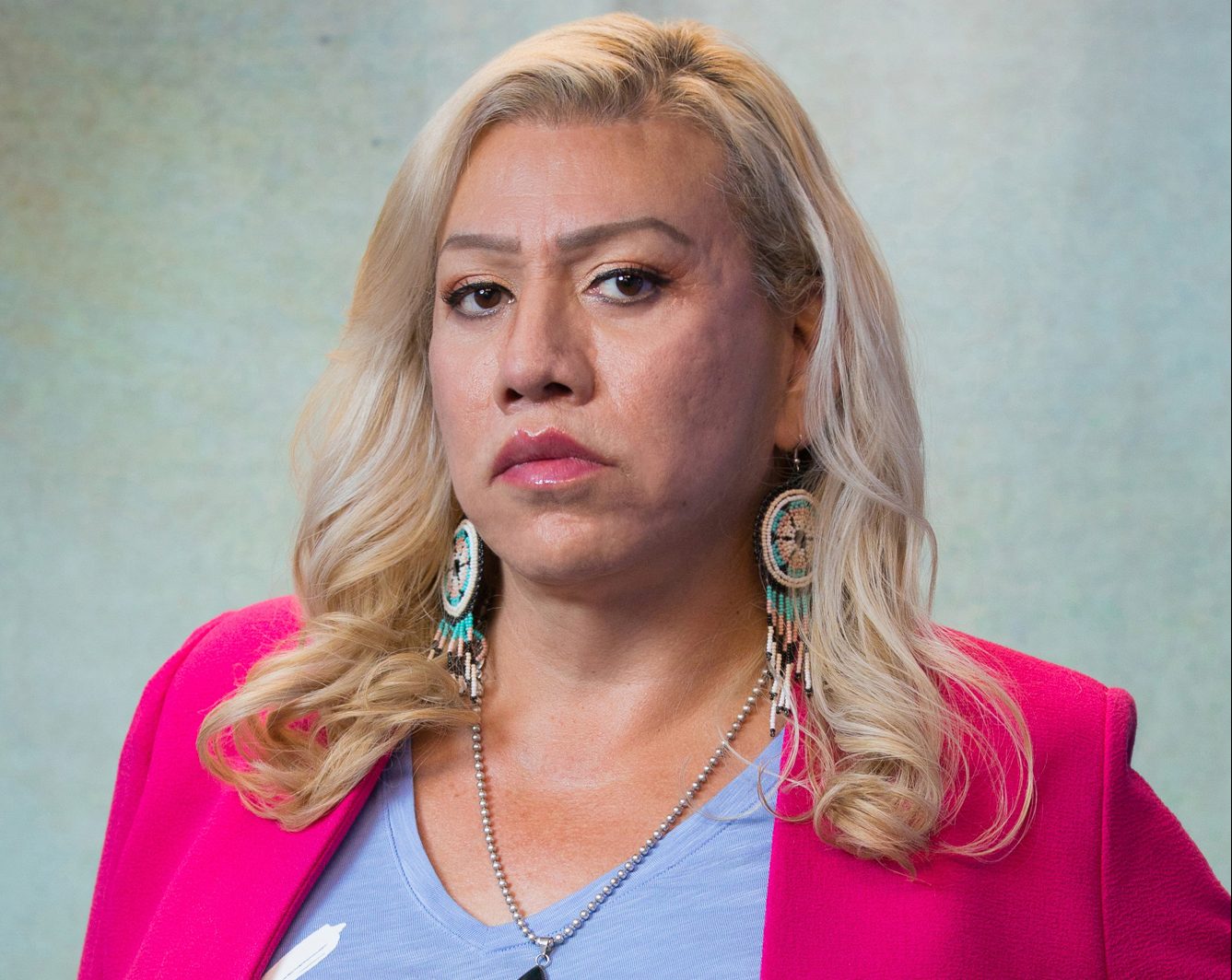 LOS ANGELES- The GuadaLAjara Film Festival in Los Angeles (GLAFF), which every year aims to showcase the best of Latinx/e, Latin America and BIPOC cinema as well as serve as a bridge that unifies and connects diverse stories and experiences with the intention of fostering a borderless film industry, announces the upcoming 12th Edition which will be taking place in Downtown Los Angeles from September 29th through October 1st, 2022.
In line with GLAFF's mission of building bridges between the two industries, the programming will include films by Latin American filmmakers that were showcased at their sister festival, the 37th Guadalajara International Film Festival held this past June in Guadalajara, Mexico and a special curated selection of films from Latinx/e and BIPOC filmmakers in the United States.
"This year the GuadaLAjara Film Festival continues with our mission of building bridges and strengthening the alliances already established between filmmakers and the entertainment industries in Mexico and the U.S through our work over the last 12 years. But GLAFF's commitment to support Latino/x/e organizations that are making a difference in our community through activism and organizing is one of our most important achievements. We could not be more honored to have the opportunity to recognize trans civil rights activist Bamby Salcedo with the Arbol de la Vida Lifetime Humanitarian Award," – said Ximena Urrutia, Executive Director of GLAFF.
Some of this year's highlights include the Mexican-American animation documentary Home is Somewhere Else, as the festival's Centerpiece Film. Co-directed by Carlos Hagerman and Jorge Villalobos, the feature documentary provides a window into the hearts and minds of young Dreamers and undocumented immigrants in the United States. The story, told in the voice of their own protagonists comes to life with stunning imagery, each animated in its unique style. TRAILER HERE. GLAFF's Closing Night film will be Omara, a documentary directed by Hugo Pérez, produced by Dana Kuznetzkoff and Frida Torresblanco. The film is a beautiful and intimate portrait of one of Cuba's most adored national treasures and global musical icon Omara Portuondo. TRAILER HERE.
GLAFF will continue with its Work In Progress (WIP) LATINO program through which the festival has been supporting Latin American Filmmakers for over 7 years. Within the framework of GLAFF's 12th edition, WIP LATINO 7 will focus on supporting projects that focus on the topics of border, migration, human rights, social and political themes centered around the Latino and Latinx community. The WIP LATINO program provides in-kind and cash support to Latin American and BIPOC filmmakers, in the post-production stage.
This important initiative, which has supported projects that have gone on to have successful festival runs, is made possible by the University of Guadalajara Foundation USA and the festival's sponsors. Their awards and support contribute to the achievement of the projects selected for WIP LATINO. For a list of this year's selections CLICK HERE. 
The festival will also be hosting several curated industry masterclasses and a networking industry brunch. Further details on these events will be announced soon along with the announcement of the festival's exciting Opening Night film.
This year the film festival will take place throughout several venues in Downtown Los Angeles, including The Theatre at Ace Hotel, Grand Park, Alamo Drafthouse and The Secret Movie Club. Tickets are available. For a full list of GLAFF's programming, schedule and to purchase tickets please visit: www.glaff.org
GLAFF's popularity has continued to flourish because for the past three years it has also been recognized as the Festival with a Cause. Each year the festival chooses a social theme of importance to highlight as a topic of necessary conversation within the filmmaking and television industry. The social theme of this year's festival is to highlight the needed changes and progress made for trans and non-binary representation both in front and behind the camera in the entertainment industry. Plus they have made a commitment to support local and national non-profit organizations that have dedicated their work for the betterment and change within the community as a whole. GLAFF donates all of their net box office proceeds to the selected non-profit organization each year. In keeping with their theme GLAFF has chosen [email protected] Coalition (TLC) as the organization to support during its 12th Edition. GLAFF has also officially announced that they will honor the organization's co-founder, President and CEO, long time trans civil rights activist Bamby Salcedo with this year's Arbol De LA Vida Humanitarian Lifetime Achievement Award.
Bamby, who was born and raised in Guadalajara, Mexico, is one of the most visible Latina Transgender Civil Rights Activists in both the United States and Mexico, giving a voice and fighting for the rights and justice of trans Latina and non-binary communities in both countries. Bamby co-founded the national [email protected] Coalition in 2009 alongside a group of Transgender, Gender nonconforming and Intersex (TGI) immigrant women in Los Angeles, CA as a grassroots response to address the specific needs of TGI [email protected] immigrants who live in the United States.
GLAFF is also thrilled to share that our most recognized and respected Latina activist, legendary civil rights leader Dolores Huerta will be honoring GLAFF with her presence to present Bamby with her award on Closing Night, Saturday, October 1st.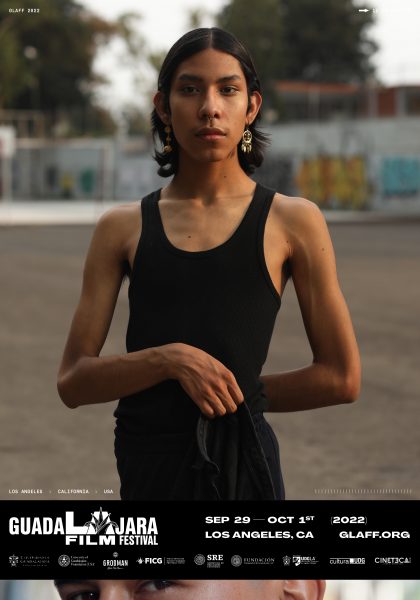 GLAFF is also proud to announce that this year they have teamed up with Mexican artist and photographer Dorian Ulises Lopez Macias, who has designed the official poster of this year's film festival's 12th Edition.
GLAFF pays homage to the two cities that saw its inception and growth: Guadalajara, Jalisco, Mexico and Los Angeles, California, USA. GLAFF's goal is to showcase the best of Latin American, Iberoamerican, Latinx and BIPOC cinema as well as open doors to emerging latino/x/e creators in order to promote a borderless cinematic industry. GLAFF is organized by the Universidad de Guadalajara and Guadalajara International Film Festival (FICG) through the University of Guadalajara Foundation USA, with the support of Legado Grodman.
Tickets are now on sale for the International Film Festival which will take place in downtown Los Angeles Sept. 29th – Oct. 1st
Pansexual Visibility Day 2022 is May 24
Days like Pansexuality Visibility Day are perfect for educating people about the various ways people experience sexual & romantic attraction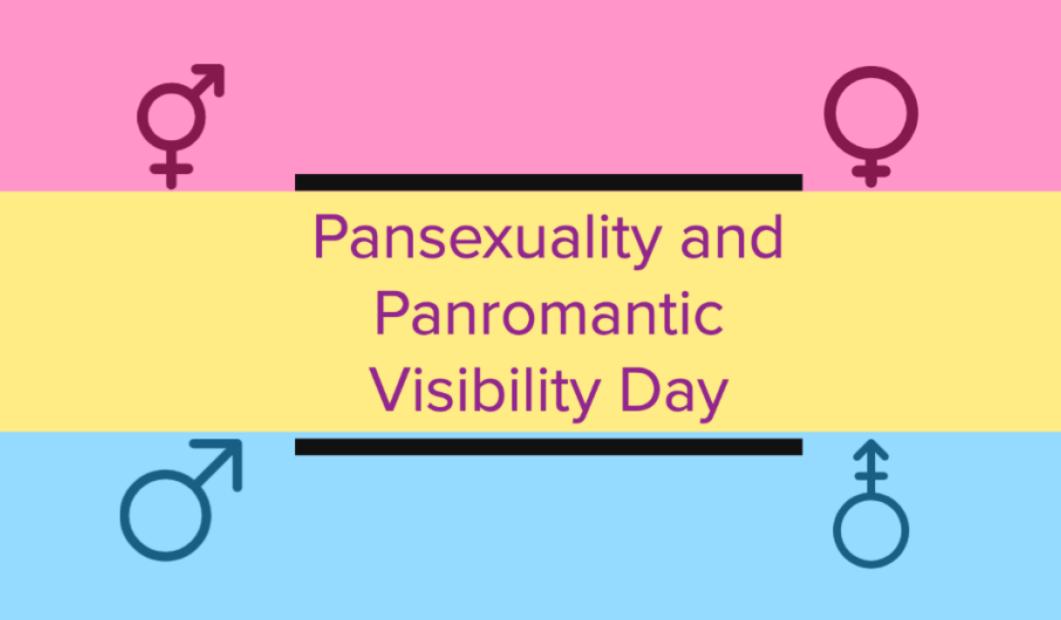 NEW YORK – The Trevor Project is honoring Pansexual and Panromantic Awareness and Visibility Day on May 24, noting that it is a day to celebrate the pansexual and panromantic community and educate others on the community.
As part of creating awareness for the pansexual community, The Trevor Project's 2022 National Survey on LGBTQ Youth Mental Health, captured important data related to the experiences of pansexual youth, who made up 20% of the survey sample.
2022 National Survey Data on Pansexual Youth
53% of pansexual youth reported that they seriously considered suicide and 21% reported they attempted suicide in the past year.
66% of pansexual youth reported experiencing symptoms of anxiety and 79% reported experiencing symptoms of depression.
36% of pansexual youth reported that they have been physically threatened or harmed due to their sexual orientation.
69% of pansexual youth reported that they had experienced discrimination based on their sexual orientation.
The Project MORE Foundation, a leading nonprofit service and support provider to the Northern California Lesbian, Gay, Bisexual, Transgender, Queer, and Questioning (LGBTQ+) and Ally community explains what it means to be Pansexual:
One common misconception that even members of the LGBTQ+ community have is that pansexuality and bisexuality are the same. Bisexuality can loosely be defined as attraction to more than one gender, but many define it with the more narrow definition of attraction to both genders, i.e,: men and women.
Pansexuality differs in that it includes sexual attraction inclusive of ALL gender identities, which means that people can also be drawn to those who are gender fluid or genderqueer. It is similar for people who are panromantic. When a person identifies as panromantic, it means that they can feel romantically towards anyone of any gender identity. 
When people come out as pansexual, headlines often emphasize that it's different than being bi, and while that's true, somebody who is bi may also identify as pan and vice versa. The bisexuality umbrella term includes those who feel attracted to two or more gender identities. Pansexuality refers to people who feel sexual attraction to any gender identity, but because their preference includes two or more genders, they could also consider themself bi. Being pan doesn't mean that a person is going to be attracted towards everyone, but simply that gender identity doesn't play a role in that attraction. 
There are many people who identify as pansexual or panromantic, such as Jazz Jennings, the famous 20-something LGBTQ+ rights advocate who came out as trans as a child. Authors Dana Mele and Caitlin Ricci identify as panromantic. Miley Cyrus, Janelle Monáe, and Brendon Urie are also among famous celebrities who identify as pansexual. 
It is quite common that people who are pansexual go on a journey of self-discovery to figure out their true sexuality. Some, like Bella Thorne, initially identified as bisexual, but then grew to realize that gender plays little to no role in their attraction, so her definition of her sexuality changed to reflect that. 
Miley Cyrus, who came out in 2015 as pansexual, is among one of those who went down the path to self-discovery when it came to her sexuality. In an interview with Variety, she said that an interaction with a non-binary individual helped her understand that she felt attraction towards them regardless of how they expressed their gender. In that moment, she didn't feel gay, straight, or bi, because she wasn't.
Because definitions can be held loosely, one of the most important takeaways is that how a person identifies their sexual or romantic attraction can differ from one day to the next, but celebrating and respecting a person for who they are is what matters most. Days like Pansexuality and Panromantic Visibility Day are perfect for educating people about the various ways people experience sexual and romantic attraction.
About the 2022 National Survey
This survey is one of the largest and only surveys of its kind, representing the experiences of nearly 34,000 LGBTQ young people ages 13-24 across the U.S. It's also one of the most diverse surveys of LGBTQ youth ever conducted – with 45% of respondents being youth of color and 48% being trans or nonbinary.
Lastly, The Trevor Project has a guide, "How to Support Bisexual Youth: Ways to Care for Bisexual, Pansexual, Fluid, and Queer Youth Who are Attracted to More than One Gender" that offers best practices for those looking to support the youth who are attracted to more than one gender in their lives.
The universe comes out to jazz and violins and you're invited
LA prides itself as home of the stars. Don't limit yourself to the mere mortal stars of Hollywood, when the universe is opening its doors
LOS ANGELES COUNTY – Starlight, starbright: Bathing yourself in the magnificent skies has returned to Los Angeles as the historic Mount Wilson Observatory announces… shall we say it… a heavenly lineup for its 2022 program.
The program offers something for everybody: From the universe-fascinated who want to observe and soak up astronomical knowledge to the bright light and musically discerning who are there just for the mind-blowing beauty alone.
Since its founding in 1904 by astronomer and visionary George Ellery Hale, Mount Wilson Observatory has played host to some of the most important discoveries in modern astronomy. Located on Mount Wilson, a 5710-foot (1740-meter) peak in the San Gabriel Mountains of the Angeles National Forest, Mount Wilson Observatory (MWO) features the Snow Solar Telescope (largest in the world from 1905-1908 and the mountain's first installation), a 60-inch telescope (the world's largest operational telescope from 1908-1917), and the 100-inch Hooker telescope (which featured the world's largest aperture from 1917-1949). Mount Wilson Institute has independently operated and maintained the Mount Wilson Observatory since 1989 under a long-term agreement with the Carnegie Institution of Washington.
The observatory offers a series of tours throughout the season for the scientific tourist in you. For the mechanically inclined, you can take an engineering tour of the huge telescopes and understand how they have enabled historic discoveries. For the stargazers, there are public and private tours to actually use the telescopes and peep in on our nearest planetary and constellation neighbors. For the gazers who want to keep things even closer to home, take a look right into our own Sun with the Lunt Telescope.
There is no better way to observe the universe than to do it wrapped in gorgeous music. The observatory steps up and takes advantage of the dome's sensational acoustics by presenting Sunday Afternoon Concerts in the Dome. Top jazz, violinist, brass talents and more will perform in events at 3:00pm and 5:00pm May 22- October 21. The season aesthetics are capped off with [email protected] Observatory in the later summer months which explores sound art in the dome, plein-air painting and sculpting.
It would be a shame to visit the observatory for its visual and auditory sensual offerings alone, however. For those who want to deepen their mind, the season also offers an incredible roster for the astronomy intellect. Lectures from the top experts include discoveries of the deep space mission, women scientists at the observatory, the work of George Ellery Hale, and more.
The gates to Mount Wilson's acreage opens at 10:00am every day and close at 5:30. Visitors can hike the grounds, gaze at the telescope domes that dot the landscape, and browse through the Historic Museum in the Lecture Hall.  Members from the Los Angeles Astronomical Society will gather around the grounds during each of the events during the season and set up specialty telescopes for a view of various night sky objects while attendees await their turn to look through the grand telescopes in the domes.
Los Angeles prides itself as home of the stars. Don't limit yourself to the mere mortal stars of Hollywood, when the universe is opening its doors to experience stellar wonders that will really blow your heart and your mind. We hope to see you at the observatory to experience magnificence together.
For more information:
Concerts: https://www.mtwilson.edu/concerts
Engineering Tours: www.mtwilson.edu/engineering-tour
Public Ticket Nights: mtwilson.edu/public-ticket-nights
Private Telescope Reservations: mtwilson.edu/observe
Solar Viewing: mtwilson.edu/solar-observing
Tours: mtwilson.edu/weekend-docent-tours
Mt. Wilson Observatory: https://www.mtwilson.edu
MWO Facebook: https://www.facebook.com/WilsonObs
MWO Twitter: https://twitter.com/mtwilsonobs MWO Instagram: https://www.instagram.com/mtwilsonobservatory