Danica Roem's new book is far from a typical politico's story
'Burn the Page' an inspiring, gonzo page-turner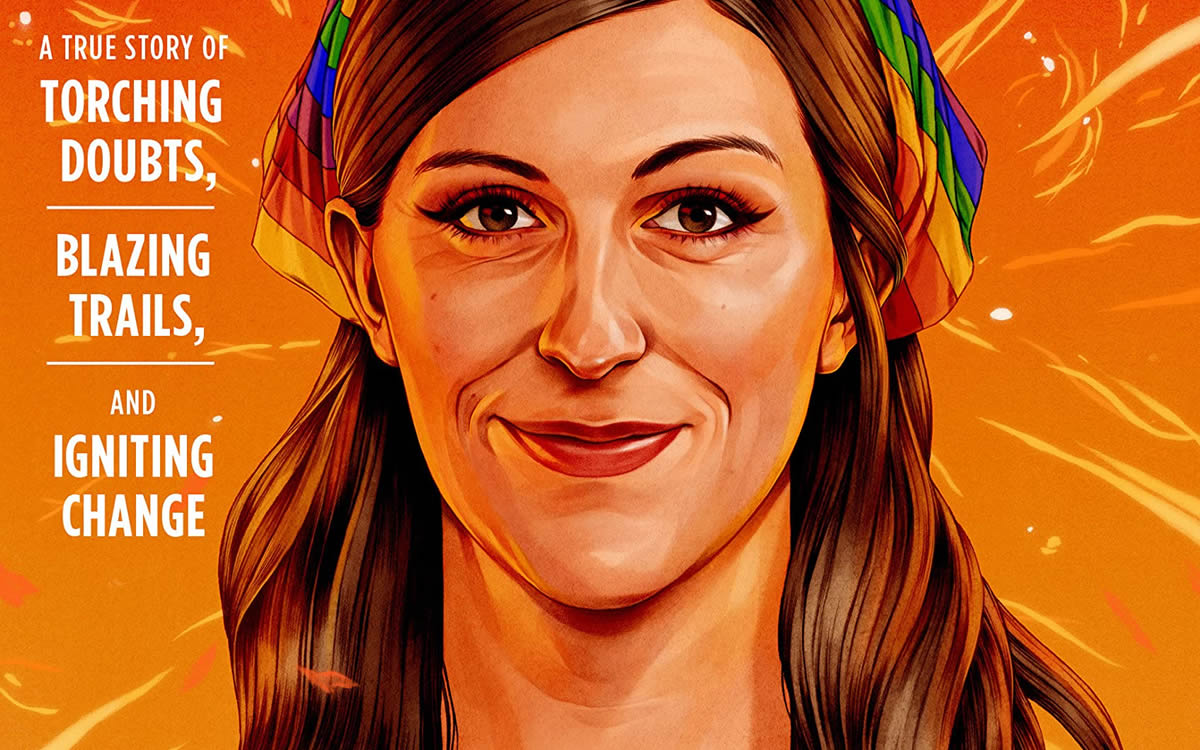 'Burn the Page'
By Danica Roem
c.2022, Viking
$27/320 pages
Party drinking. Heavy metal gigs. People doing yoga to the soundtrack of "The Pursuit of Vikings" by the Swedish metal band Amon Amarth. Car breakdowns. Vivid descriptions of anxiety-induced vomit. More energy than a zillion shots of Red Bull. Inspiring and badass stories that will make you, no matter how cynical, want to tell your own story, be kind to people and work to help change what's messed up in the world.
This isn't what you'd find in most politicians' memoirs. But "Burn the Page" by Danica Roem is far from a typical politico's book.
Roem, 37, isn't your usual politician. In 2017, Roem was elected as a member of Virginia's House of Delegates. In 2018, she became the first out transgender seated state legislator in the country.
Roem was reelected in 2019 (becoming the first trans person to be reelected to state office). She was elected to another term in office in 2021.
On May 9, Roem announced that she is running in the 2023 election for Virginia's state Senate, the Blade reported. If she wins then, she will become the country's second out transgender state senator.
In "Burn The Page," Roem lets us know that running for office, along with many other things in her life, wasn't easy for her.
She grew up in Manassas, Virginia. After her father died by suicide when she was three; Roem was raised by her mother and her grandfather.
It was hard for Roem to sort out her sexual and gender identity at a time when many queers weren't out. Heavy metal became a safe place for her (you could wear make-up in a heavy metal band).
Roem graduated from St. Bonaventure University with a bachelor's degree. Before entering politics, she was a journalist. Because Roem wrote for local papers, she was not paid a livable wage.
"Picture it: a five-foot-eleven, long-haired brunette metalhead trans lady reporter wearing a rainbow bandanna, an A-line skirt, and a black hoodie," Roem writes about herself as she was in 2016 just before she thought about becoming a candidate for office.
Then, though she had been a reporter for a decade and interviewed governors, Roem had to work two jobs.
She drove a 1992 Dodge Shadow America and worked at a kebab shop for $5 an hour.
Along with the kebab gig, Roem worked part-time for a local paper. When she interviewed for the job, the editor, Roem writes, asked her why "the fuck" she wanted to work there. She had no health insurance.
Roem feels bad, she writes, about behaving like a "lady dick" then, because she was so exhausted. For good measure, a "transgender rights organization in need of a storyteller," she writes with sardonic humor of her 2016 life, "passed her over…for another transgender storyteller with flashier credentials."
As if things didn't suck enough, Roem hardly ever got to see her partner or step-daughter because she was commuting so much for her jobs.
But, despite those hardships, "Burn the Page" isn't a pity party. It's a kick-ass account of how Roem has reclaimed her story and got things done.
When members of the anti-queer Westboro Baptist Church protested Roem, the heavy metal band Lamb of God led some 200 protesters with kazoos in a counter demonstration.
As a legislator, Roem has worked not only on LGBTQ issues, but on traffic congestion, Medicaid expansion and other issues that impact her constituents.
"This is a book about both the importance of the stories we tell one another," Roem writes, "and the power in setting fire to the stories you don't want to be in anymore."
As the anti-LGBTQ laws being passed nationwide make all too clear, transphobia still exists. But there is power in shaping the narrative about your life. "Everytime you share your own story," Roem writes, "you do something to counteract another narrative that sometimes lurks in the shadows and other times is not so subtle."
"Burn the Page" is an inspiring, fun gonzo page-turner. It's a must-read.
The Blade may receive commissions from qualifying purchases made via this post.
'Before We Were Trans' explores a complicated history
Scholars 'need to tread carefully and responsibly'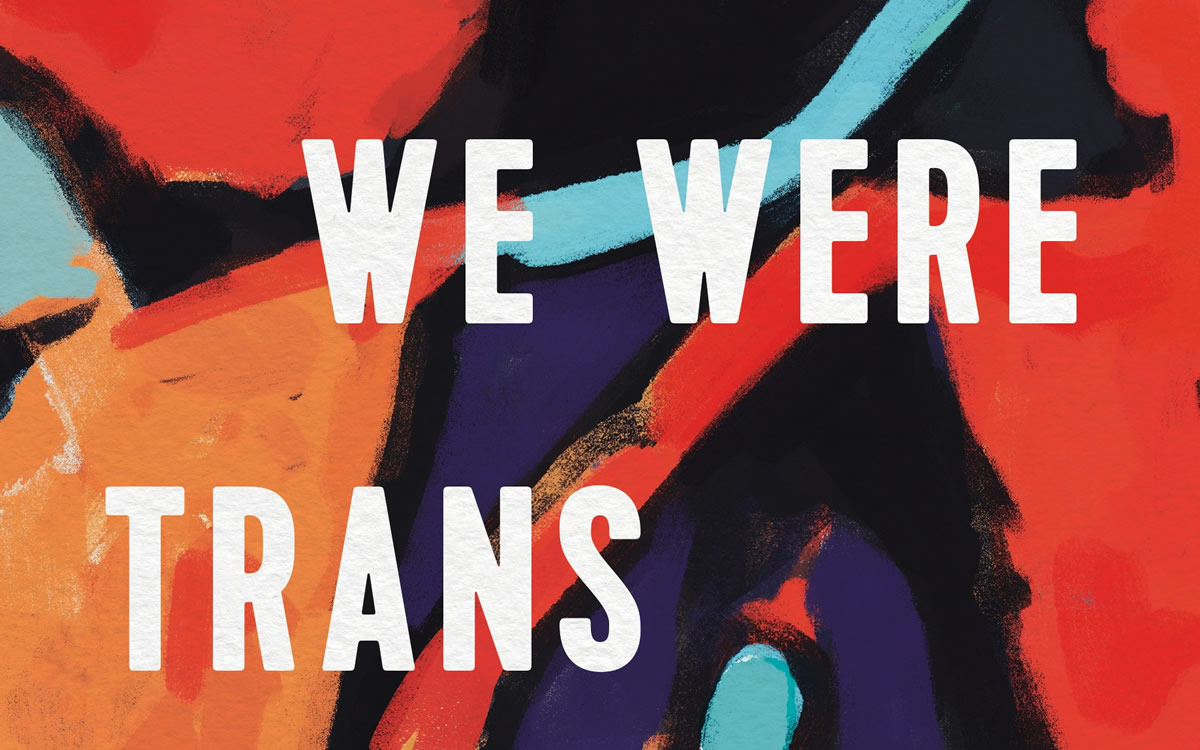 'Before We Were Trans'
By Kit Heyam
c.2022, Seal Press
$30/352 pages
Yes or no: before there were rockets, there were no astronauts.
No, there wasn't a need for them without a vehicle to go where people only dreamed of going. But yes – the word "astronaut" is more than a century old. Words and labels matter, as you'll see in "Before We Were Trans" by Kit Heyam, and time is no excuse.
On the evening of June 8, 1847, John Sullivan was apprehended by gendarmes while weaving down a sidewalk in London. Sullivan was wearing a few women's garments, and was carrying more, all of it stolen. Because it wasn't the first time he was arrested, he spent 10 years in an Australian penal colony for his crime.
"Is this story a part of trans history?" asks Heyam.
There aren't enough clues to determine Sullivan's truth, not enough "evidence that their motivation for gender nonconformity was not external, but internal." The answer's complicated by the fact that "transgender" wasn't even a word during Sullivan's time. Presumably, Sullivan was white but even so, we must also consider "that the way we experience and understand gender is inextricable from race."
Surely, then, Njinga Mbande, the king of Ndongo, can be considered trans; they were assigned female at birth but presented themselves as king, as did Hatshepsut of Egypt. In precolonial Nigeria, the Ekwe people were gender-fluid, to ensure that there was a male in the household. Do political and social reasons fit the definition of trans?
In England, it was once believed that to dress like the opposite sex was to become that gender. In prison camps during World War I, men participated in plays to ease the boredom, and some ultimately lived permanently as women. Early history shows many examples of people living as "both." Were they trans or not?
Says Heyam, "historians need to tread carefully and responsibly when we talk about the histories of people who blur the boundaries between intersex and trans."
Moreover, can we allow that there's probably some "overlap"?
The answer to that could depend on your current situation and mindset. Absolutely, author Kit Heyam dangles their own opinion throughout this book but "Before We Were Trans" doesn't seem to solve the riddle.
Judging by the narrative here, though, it's possible that it may be forever unsolvable. There's a lot to untangle, often in the form of partially recorded tales that hark back to antiquity and that are shaky with a lack of knowable details. Even Heyam seems to admit sometimes that their thoughts are best guesses.
And yet, that tangle can leave readers with so much to think about, when it comes to gender. Ancient attitudes toward trans people – whether they were, indeed, trans or acted as such for reasons other than gender – absolutely serve as brain fodder.
This is not a quick-breezy read; in fact, there are times when you may feel as though you need a cheat-sheet to follow similar-sounding names. Even so, if you take your time with it, "Before We Were Trans" may put you over the moon.
The Blade may receive commissions from qualifying purchases made via this post.
'Knocking Myself Up' a hilarious, hopeful read
Queer writer Michelle Tea reveals struggle to get pregnant in memoir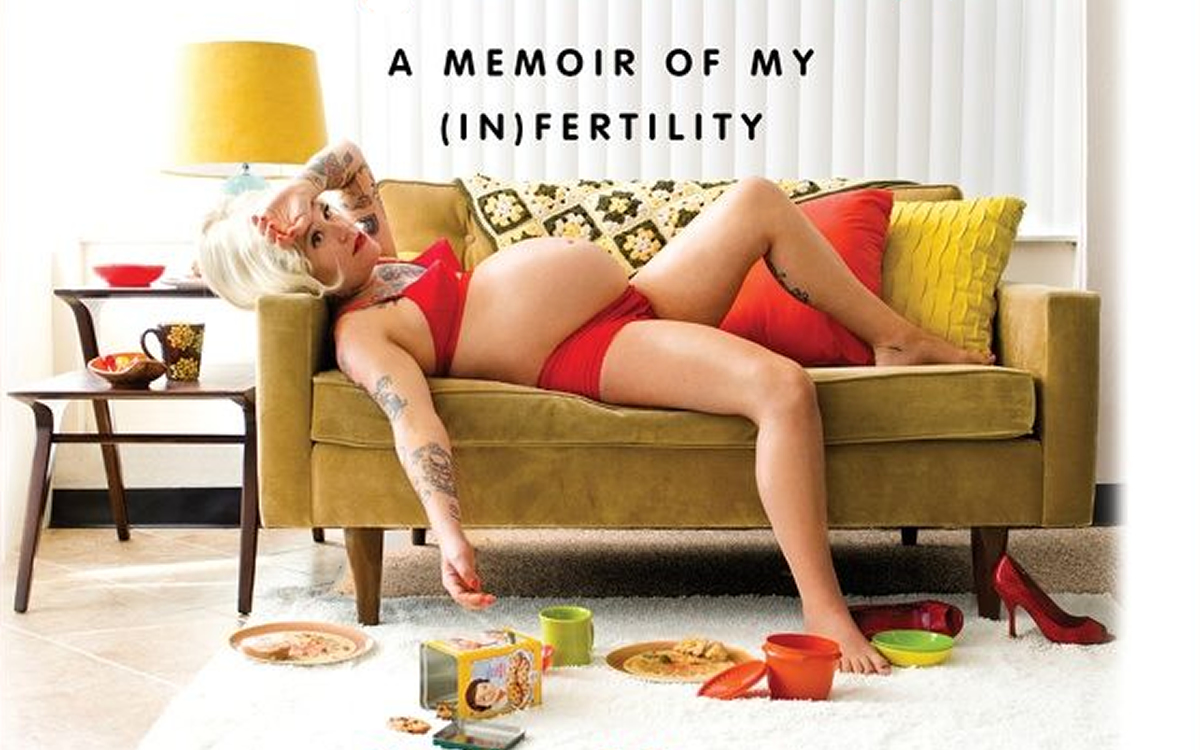 'Knocking Myself Up: A Memoir of My (In)Fertility'
By Michelle Tea
c.2022, Dey Street
$28.99/304 pages
Most books, no matter how fab, can be put down. For meals, naps, dancing, binge-watching – sex.
This isn't how it goes with queer writer Michelle Tea's new book "Knocking Myself Up: A Memoir of My (In)Fertility." Once you start it, everything else will stop until you finish it. Then, you'll still be inhaling Tea's captivating memoir.
Recently on YouTube, I came across the mid-century TV sitcom "Leave It to Beaver." The show featured an archetypal 1950s family – the Cleavers: white, middle-class, straight – with a Dad (Ward) who worked at "the office," Mom (June), a homemaker, and two sons – Wally and Theodore (a.k.a. Beaver). They lived in a house with an immaculate lawn and a white picket fence.
This isn't to dis the Cleavers, who were beloved by many Boomers (queer and non-queer). R.I.P., Tony Dow! (Dow, who played Wally, died last month.)
But June Cleaver, the epitome of white, hetero, middle-class motherhood, would be thunderstruck by "Knocking Myself Up."
After being childless, Tea, 40, and living in San Francisco, single, with no health insurance, after much soul-searching, decided to have a child.
From the first word – Tea sucks us into her story.
"Hello," Tea writes, "This is your narrator, Michelle Tea."
"I'm about to bring you into my inner world," Tea continues, "during a period of time when that space was as wild, messy, hopeful, dizzy, tragic, terrifying and open-hearted as any era I've ever lived."
Tea has become iconic for her queer wit, intelligence and searing interrogation of herself, the people in her life and the culture.
Tea, born in 1971 in Chelsea, Mass., grew up in a working-class background. She struggled with alcoholism, drug addiction, and mental illness (which ran in her family).
Her family members aren't monsters. Tea's mother and sister love her. But growing up for her wasn't a sitcom odyssey.
Her stepfather copped to spying on her (in her bedroom – in the bathroom) through a hole in the wall.
Tea became a scribe when she was in second grade and, since then, has never stopped writing.
She's the author of more than 12 books, including the cult classic "Valencia," the brilliant essay collection "Against Memoir" and the speculative memoir "Black Wave."
Tea has received awards from the Guggenheim, Lambda Literary and Rona Jaffe foundations; Pen/America; and other distinguished institutions. Along with being a prolific writer, Tea has been an intrepid cultural interventionist.
She started Drag Queen Story Hour, co-created the Sister Spit queer literary performance tours, and was the founding director of RADAR Productions, a Bay Area literary organization for more than a decade.
This is just the tip of the iceberg of, what Tea's bio calls, her "cultural interventions."
Tea has helmed the imprints Sister Spit Books at City Lights Publishers and Amethyst Editions at the Feminist Press. Tea produces and hosts the Your Magic podcast where she reads tarot cards for Roxanne Gay and other artists.
But Tea's dazzling literary status doesn't prevent her from running into obstacles when she tries to become pregnant and give birth. Professional cred is no match against heteronormality.
Opting to have a baby is a rollicking ride no matter who you are, Tea writes. "You're setting out to conjure a life," she adds, "and in the process, deeply unsettle your own."
But having a child is a hell of a lot more unsettling, Tea discovers, if you're queer, single and have no health insurance — even if you live in San Francisco (the epicenter of queerness).
Tea finds that fertility clinics are set up for straight people.
During her quest to become pregnant, she finds love and marries Orson, who's nonbinary. Yet clinic forms and personnel refer to Orson as her "husband." Because they're queer, Tea and Orson (unlike straight couples) are required to talk to a mental health professional.
Tea worries that even though she's married, she'll have to legally adopt her baby.
Despite Tea's no-holds-barred stories of these difficulties, "Knocking Myself UP" is far from a downer.
It features a glam drag queen sperm donor, a witch, Tea's loving sister and tons of info on everything from ovulation to implantation.
"Knocking Myself Up" is a hilarious, compelling, hopeful read at a time when hope is scarce as gold and fleeting as the wind.
The Blade may receive commissions from qualifying purchases made via this post.
New book examines overcoming inequality at home
'Equal Partners' may fix status quo in your relationship status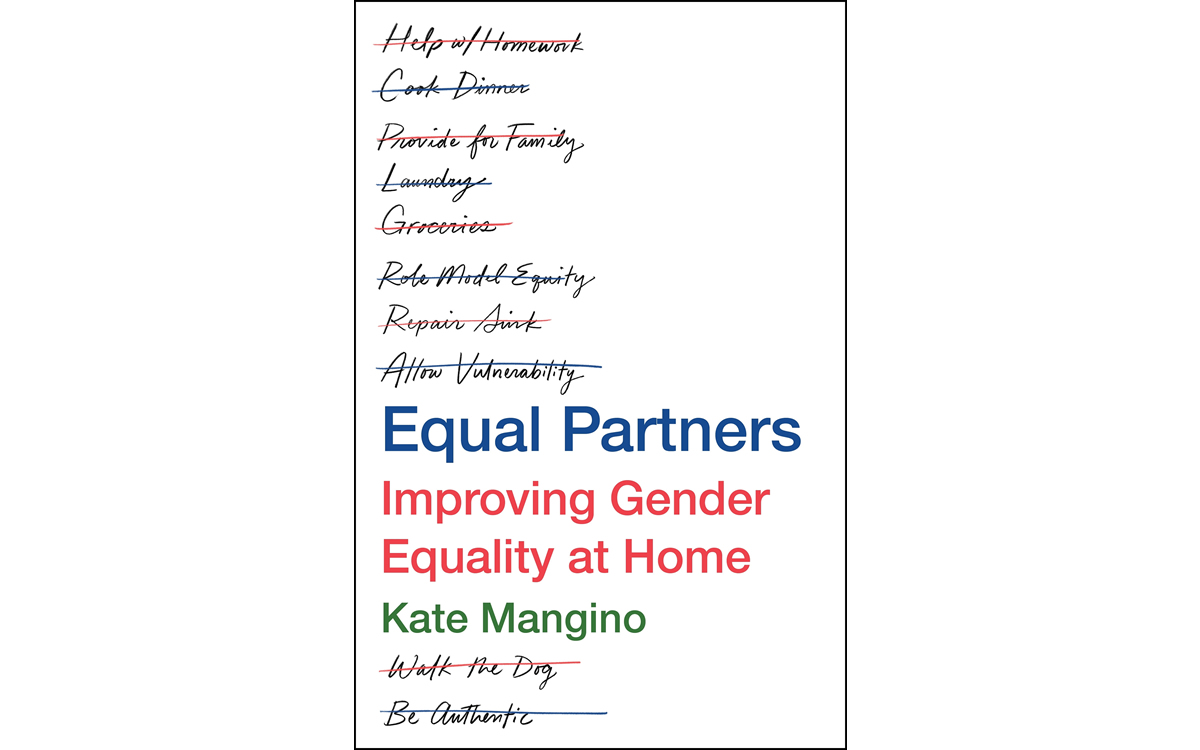 'Equal Partners: Improving Gender Equality at Home'
By Kate Mangino
c.2022, St. Martin's Press
$29.99 344 pages
Plates on one end, bowls on the other, glasses on top.
It's your turn to load the dishwasher tonight, but if you plead ignorance on how it's done properly, maybe you could worm your way out of it. Somebody else will do it, so go sit down. Take a rest and read "Equal Partners" by Kate Mangino, then ask yourself if you could've assumed another chore tonight.
Several years ago, researchers finally acknowledged what generations of women already knew: that many working women were responsible for a "second shift" after 5 p.m. The first shift was the job for which they received a paycheck; second shift included making meals, straightening up, schoolwork help, and all the other things that needed doing at home.
Researchers also noted that the "second shift" is detrimental to men and boys; Mangino says that such gender inequality happens around the world, restricting everyone, perpetuated by "all genders."
Most often, she says, even when we try our hardest to maintain equality in the home, women generally take responsibility for "routine tasks" and men take "intermittent tasks." It's easy to slip into those roles; in fact, avoiding them takes real effort – although, interestingly enough, most same-sex couples do pretty well in "fifty-fifty equality."
Still, no matter what your domestic situation, there are always improvements to seize that can make your household a more equitable one.
First, know that things won't fix themselves. Do a "gender check-up" to determine where you stand in your household and on the equal-housework spectrum. Before launching into a life-altering event such as marriage, having a baby, or starting a business, know what questions to discuss with your partner so you're closest to an agreement. Remember that "women perpetuate sexism, too" and that men generally have "Four motivational themes" for their actions. Pick some role models, and be one, too. And finally, watch your words. They might need to be "tweaked" to reflect more mindfulness.
Flip through "Equal Partners" and if you're a man, you may feel a little on the defensive. Author Kate Mangino seems to side with women on issues of home work, but she vows that she's not showing bias, that statistics confirm her points. Still, some readers may have a lot to overcome before reading this book about overcoming inequality at home.
Fortunately, Mangino shows why this is absolutely worth doing.
Through pages and pages of stories – some that may have you thinking Mangino was peeking in your kitchen window – she systematically lays out how things get to be how they are and what actions couples can take. There are quizzes to tackle and places for notes (a reason to buy this book outright) and if you're still not quite convinced, there are happy interviews with dozens of people for whom satisfaction lies in change.
Though it's not without a little abrasiveness, "Equal Partners" is a good conversation starter for fixing the status quo in your relationship status, regardless of what it is. Find this book, and add another thing to your plate.
The Blade may receive commissions from qualifying purchases made via this post.