'Queer Country' explores origins of growing genre of music
Tracing an evolution, from k.d. lang to Lil Nas X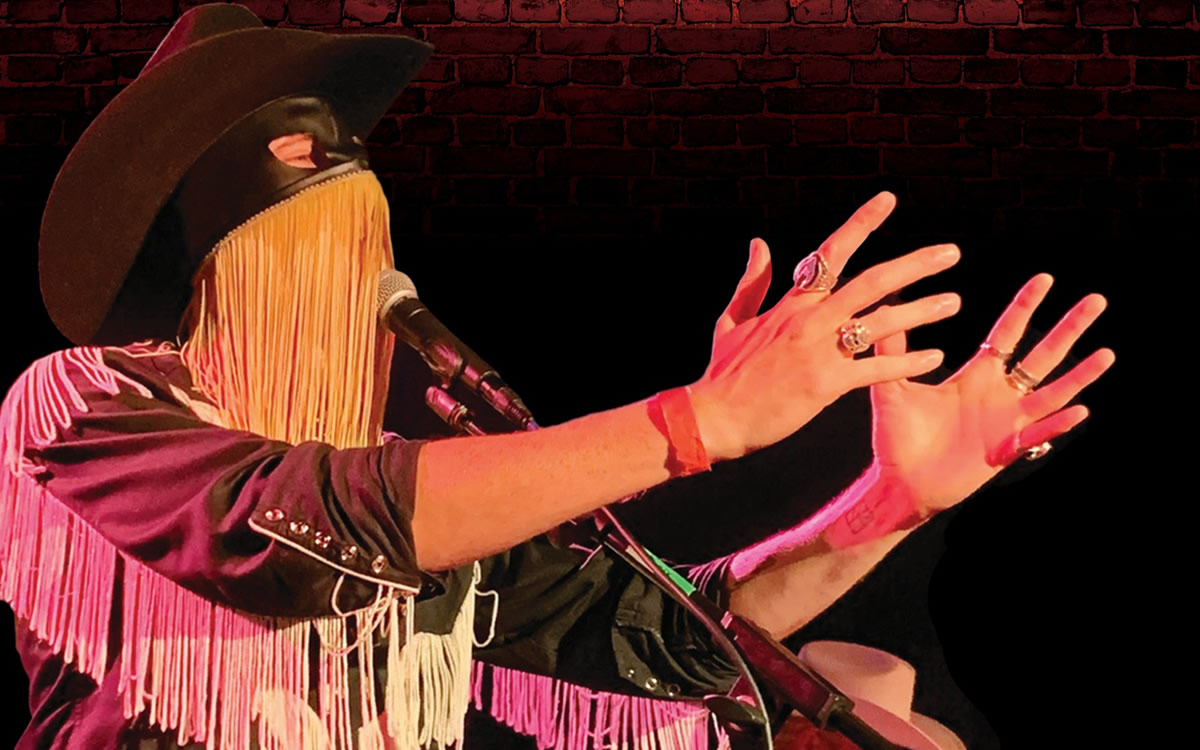 'Queer Country'
By Shana Goldin-Perschbacher
c.2022, University of Illinois Press
$110 hardcover; $24.95 paperback/288 pages
Two steps.
This way, two more that way, tap your heels together, step-and-bow left, step-and-bow right, turn and again. Eventually, you'll get the hang of doing this and you won't bump into everybody on the dance floor. Also eventually, you'll see that country music has a place for you even when, as in the new book "Queer Country" by Shana Goldin-Perschbacher, you never thought you had a place for it.
Usually, when one thinks about country music, rural living comes to mind: cowboys, pick-ups, Christian values, conservatism, heartbreak and honky tonks. Stereotypically, few of those things have seemed LGBTQ-inclusive and listeners might have felt unwelcome, were it not for today's boundary-breakers and "queer country," which, says Goldin-Perschbacher, is becoming more of a music category with fans.
Goldin-Perschbacher is quick to say that "queer country" is not a genre on its own. Some out musicians might closer identify themselves with Americana or folk music; k.d. lang's music is more countrypolitan, but with humor; and you can attend queer Bluegrass festivals, if you want. None of this defines the various artists: In many ways, LGBTQ artists have really had no other options than to embrace all labels.
Then there's the issue of how to do queer country: Goldin-Perschbacher refers often to Patrick Haggerty, who was the first gay artist to officially record the album "Lavender Country." He recorded it in Seattle, shortly after Stonewall; at that time, Haggerty was especially determined that his album be honest and sincere in its reflection of gay life – things that continue to concern queer artists who use irony, drag, and camp in their work.
And there's that struggle to go mainstream. Goldin-Perschbacher writes about k.d. lang's career and how it progressed. You'll read about Chely Wright and Lil Nas X and how they used non-traditional ways to rise to stardom. And you'll read about many artists who do what seems best for them, and count LGBTQ listeners and cis audience members among their fans.
There really is no way "Queer Country" could ever be considered a "beach read."
This isn't the relaxed, rangy kind of book you want to sunbathe with; instead, author Shana Goldin-Perschbacher speaks to the academic, rather than the casual listener, with language that seems to fit better in school, than in sand. The analyses border on the high brow just a bit, with some amount of repetition to underscore various points.
Even so, this is an important work.
In writing about this almost-hidden branch of country music, Goldin-Perschbacher also tells of the efforts she's made to help some artists to gain a wider audience. This lends more of an insider feel; the intimately extensive interviews with artists, and excerpts from other works, let readers know that they should keep their eyes (and ears!) open.
Give yourself some room to absorb, if you tackle this book. It's not for everyone, but C&W listeners and "queer country" fans may find it necessary. Step one is to find somewhere comfortable to sit. Reading "Queer Country" is step two.
The Blade may receive commissions from qualifying purchases made via this post.
New bio illuminates Liz Taylor's decades of support for queer community
'Without homosexuals there would be no culture'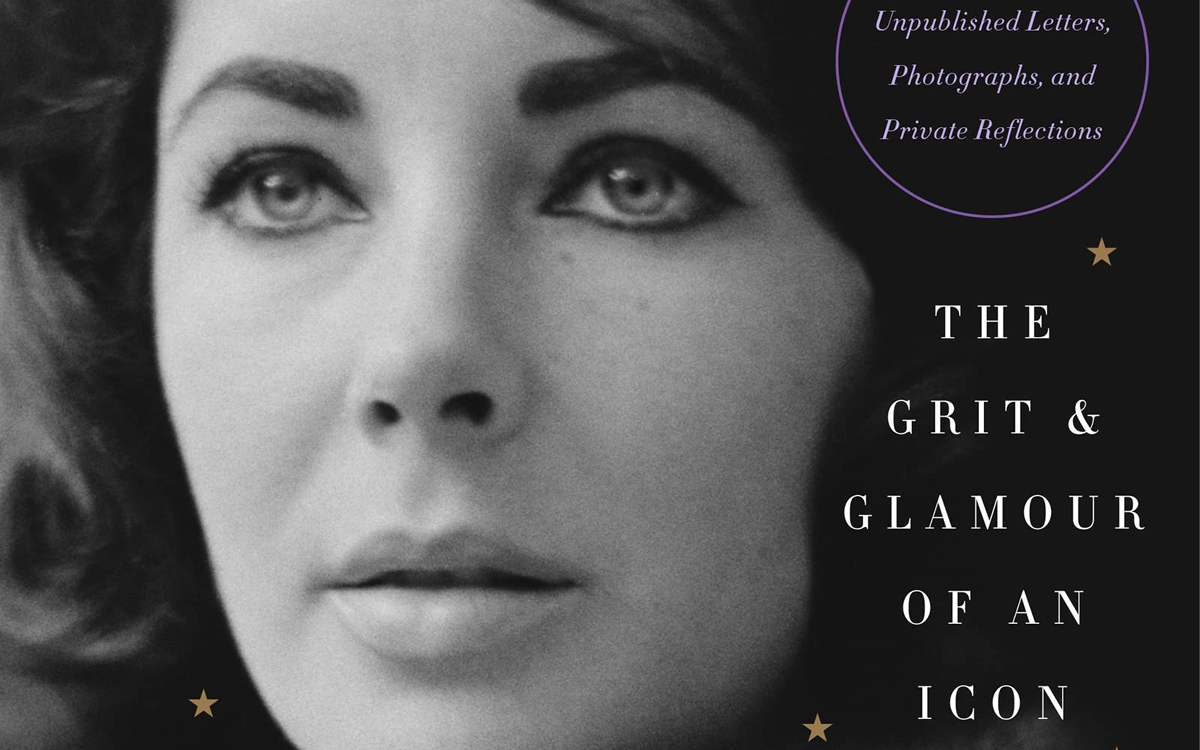 'Elizabeth Taylor: The Grit & Glamour of an Icon'
By Kate Andersen Brower
c.2022, Harper
$33/513 pages
In the mid-1980s, actor Roddy McDowell threw a dinner in honor of Bette Davis's birthday. Davis, a queer icon, thought it was "vulgar" when Elizabeth Taylor and actress Pia Zadora, tried on each other's diamond rings. "Oh, get over it, Bette," Taylor, an actress, philanthropist and queer icon, told Davis.
One Friday in 1998, Taylor learned that a friend of her assistant had died, alone, with no money for his burial, from AIDS. Taylor wanted her business manager to arrange for the man who had died to be buried. She was outraged when she learned that this couldn't be done ASAP. "We will not fucking wait until Monday," Taylor said, "We will do it right now."
These are two of the entertaining, moving, and revealing stories told about Taylor in "Elizabeth Taylor: The Grit & Glamour of an Icon" by Kate Andersen Brower.
Many bios written about celebs have the shelf life of a quart of milk. Thankfully, this isn't the case with Brower's bio of Taylor.
Taylor, who lived from 1932 to 2011, was, for most of her life, not only a celebrity – but a household name, a worldwide subject of admiration, titillation and gossip.
But Taylor was so much more than catnip for the paparazzi. She was a feminist, an often underrated actress, businesswoman, senator's wife, addict, mother, lover of animals, a proponent of gun control, an opponent of anti-Semitism, philanthropist and queer history hero.
Yet, despite the hype, glam and all that's been written about Taylor, many aren't aware of the multi-facets of her life.
In "Elizabeth Taylor," Brower, a CNN contributor, who's written "The Residence," "First Women" and "Team of Five, "First in Line," gives us an informative, lively bio of Taylor.
It is the first authorized biography of Taylor. Usually, this is the kiss of death for a biography. Few want their family members to be revealed as three-dimensional people with not only talent, but flaws.
Thankfully, Brower's Taylor bio escapes the trap of hagiography. Brower began writing the biography after talking with former Sen. John Warner, who was married to Taylor from 1976 to 1982. (Warner died in 2021.)
Warner was one of Taylor's seven husbands. He and Taylor remained friends after they divorced. Warner connected Brower with Taylor's family who wanted the story of Taylor to be told. Brower was given access to a trove of new source material: to Taylor's archives – 7,358 letters, diary entries, articles, and personal notes and 10,271 photographs. Brower drew on unpublished interviews with Taylor, and extensively interviewed Taylor's family and friends.
In her 79 years, Taylor did and lived so much, that telling the story of her life is like trying to put the Atlantic Ocean into one bottle of water. Yet, Brower makes Taylor come alive as an earthy, glam hero with flaws and struggles.
Taylor, who performed with Burton in Shakespeare's "Taming of the Shrew," was as proficient at cursing as the Bard was at writing sonnets. "I love four-letter words," Taylor said, "they're so terribly descriptive."
She was renowned for caring for friends and strangers. During Sept. 11, Taylor was in New York. She paid for a toothless woman, who was looking for a job, to get teeth, and comforted firefighters. A firefighter wondered if Taylor was really at his firehouse. "You bet your ass, I am," Taylor said.
Taylor loved her children. Yet, her kids were often (due to her work) left with nannies or enrolled in boarding schools.
Due partly to life-long back pain sustained from an injury she sustained while filming "National Velvet" when she was a child, Taylor struggled with a life-long addiction to pills.
In "Elizabeth Taylor," Brower illuminates Taylor's decades of support and friendship with the queer community. Early in her career, she formed close friendships with queer actors Rock Hudson, Montgomery Clift and James Dean. "Without homosexuals there would be no culture," Taylor said.
Decades later, it's easy to forget how horrible things were during the AIDS crisis in the 1980s and 1990s. Brower vividly brings back the horror and the tireless work Taylor did for AIDS research. At a time when people wouldn't use a telephone touched by someone with AIDS, Brower reports, Taylor would hug patients with AIDS in hospices. She jumped into bed to hold her friend Rock Hudson when he was dying from AIDS when no one would go near him, Brower writes.
"I'm resilient as all hell," Taylor said.
There couldn't be a better time for "Elizabeth Taylor" than today. In our era, when many would like to erase LGBTQ people, Taylor's legacy is more important than ever.
The Blade may receive commissions from qualifying purchases made via this post.