LGBT 'Free Zones' tossed, UK LGBTQ ranking, Pussy Riot singer escapes
A look at top LGBTQ+ stories from Europe & the UK this week as a court rules against bigotry, the UK falters, plus a true-to life spy novel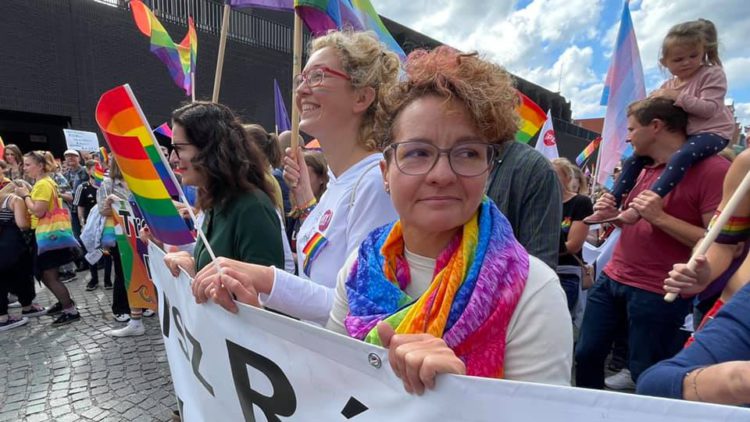 LONDON – LGBTQ+ news from Europe this past week saw a major development in Poland after a Provincial Administrative Court annulled actions taken previously to declare 'LGBT Free Zones' by provincial governments.
Large parts of Poland were labelled "LGBT-free zones", where regional governments declared they were against LGBT ideology. Last fall the executive branch of the European Union, the European Commission, sent letters out last week to the governors of five of Poland's voivodeships, (provinces) warning that pandemic relief funds totaling over 126 million euros ($150 million) will be withheld over anti-LGBTQ measures passed in their jurisdictions.
Poland has seen a resurgence in the past three years of rightwing religious ultra-conservative groups backed by nationalistic extremists in this heavily Catholic country of 38 million, which have led to passage of measures to restrict pride parades and other LGBTQ+-friendly events from taking place.
Proponents of these measures claim the necessity of the provinces to be "free of LGBTQ ideology" saying this is mandated by average Poles as well as by the anti-LGBTQ+ views of the Catholic Church.
The majority of Polish people support LGBTQ+ rights surrounding marriage and family, according to research by Miłość Nie Wyklucza (Love Does Not Exclude).
The survey found 56% of respondents believe same-sex marriage should be legal to ensure the safety of their children. Even more, 65%, said they felt "a biological parent raising a child with a same-sex partner" fits the definition of family. And 58% of people said a same-sex couple is a family even without children.
Lublin Regional Assembly passed a resolution in April 2019 declaring that LGBTQ+ rights aim to "annihilate" the "values shaped by the Catholic Church" PinkNewsUK reported.
In the same month, Ryki County, a district in Lublin, passed a resolution voting to protect "children, young people, families and Polish schools" from an apparent wave of "homoterror" being unleashed by "left-liberal groups".
PinkNewsUK also reported that the Provincial Administrative Court in Lublin found the resolutions were "adopted without legal basis and in gross violation of the law" after a legal challenge by the Polish Ombudsman.
They become the eighth and ninth "LGBT-free zones" voided by the courts following interventions by the Polish Ombudsman. Municipal councils in Istebna, Klwów, Serniki, Osiek, Lipinki, Niebylec and the Tarnowski County Council all scrapped such measures in 2019.
This past June, the leaders of 17 European Union countries had signed a letter that urges the EU to fight anti-LGBTQ discrimination. The EU has also called out the anti-LGBTQ measures taken more recently in Hungry.
ILGA-Europe, a Brussels based advocacy group promoting the interests of lesbian, gay, bisexual, trans and intersex people, at the European level, in a statement it sent to the Blade in June after the EU letter was issued, notes that both Hungary and Poland, another EU country in which lawmakers have sought to restrict LGBTQ rights in recent years are at odds with the EU position on LGBTQ+ people.
"For quite some time now, we've been informing EU ministers about systematic breaches of EU law committed by Hungary and Poland, which impact on LGBTI rights and the lives of LGBTI people," says ILGA-Europe.
The UK has dropped to 14th in the ILGA Rainbow Europe's rankings for LGBTQ+ rights, scoring 53 out of a possible 100
ILGA-Europe, which produces a yearly "rainbow map" of 49 countries across Europe, revealed this past week that the United Kingdom had the most significant drop in ranking for LGBTQ+ equality rights this past year falling from 10th to 14th place.
Leading contributors to the loss in ranking and standing on the ILGA annual listing was due in part to the ongoing battles over transgender rights with a failure by the Tory-led government of Prime Minister Boris Johnson to set gender recognition policies especially in regard to a total ban on LGBTQ+ conversion therapy.
ILGA-Europe's advocacy director, Katrin Hugendubel, described the UK's plunging status to The Guardian UK newspaper as "a sad reminder that when governments don't stand strong on their commitments to advance minority rights, a powerful opposition can use that space to spread hate and division".
The chief executive of Stonewall UK, Nancy Kelley, warned that "years of progress on LGBTQ+ policy that was achieved under successive administrations has been rapidly eroded by a UK government that has taken its foot off the pedal".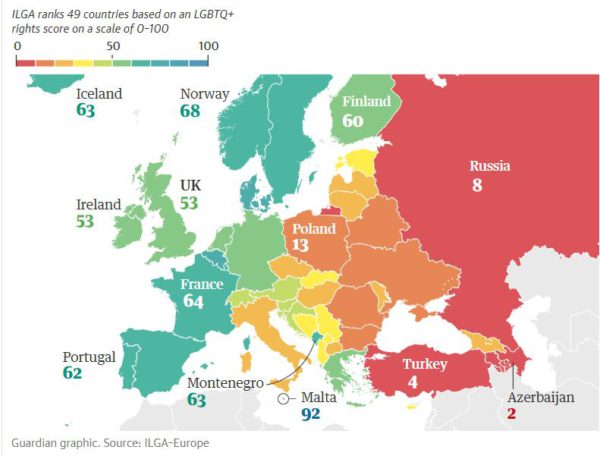 The ILGA highlighted the UK government's failure to extend a ban on conversion practices to transgender people, as well as abandonment of promised reforms on gender recognition and its equality action plan. It added that the UK also lost points because the government's equalities watchdog, the Equality and Human Rights Commission (EHRC), was "not … effectively protecting on the grounds of sexual orientation and gender identity" the Guardian reported.
Stonewall's Kelley called on the prime minister to "step back into the game" as a leader in protecting and promoting LGBTQ+ rights.
"As we approach the 50th anniversary of the first Pride in the UK, we call for his active leadership to rebuild our human rights institutions and to deliver a strategic policy programme that enables all LGBTQ+ people in the UK to live their lives in freedom and safety."
Maria Alyokhina of Pussy Riot escaped from Russia disguised as a food delivery worker
In what could be best described as a story worthy of a Cold-War era spy novel, the leader of the Russian activist band Pussy Riot fled Russia disguised as a food-delivery worker. Maria V. Alyokhina said in an interview with the New York Times that she was able to get to her girlfriend's home in Vilnius, Lithuania after evading Russian Federal Security Services agents.
The queer singer-songwriter musician and human rights activist who was on house arrest at the time of her escape was set to be transferred to a penal colony in the Russian Far East after being arrested six times in the past year protesting the policies of Russian President Vladimir Putin and more recently his order for the Russian invasion of Ukraine.
According to the account in the NY Times, Alyokhina left her apartment in the food-delivery worker disguise, and an unnamed friend drove her to the Belarusian border. The problem then became exiting from Belarus to Lithuania as she was turned away at the border twice by Lithuanian border agents.
The Times reported that Icelandic performance artist Ragnar Kjartansson eventually helped Alyokhina acquire the necessary travel documents from an unnamed country that in turn assisted her entering into Lithuania — where many Pussy Riot members had already escaped to, including Alyokhina's girlfriend, Lucy Shtein.
The band has now kicked off their European tour in Berlin.
Pussy Riot concert with activist after escape from Russia
Norwegian suspect in LGBTQ+ bar shooting refuses to cooperate
Large crowds gathered Sunday near the London Pub to lay flowers and other tributes many of those gathered waved Pride flags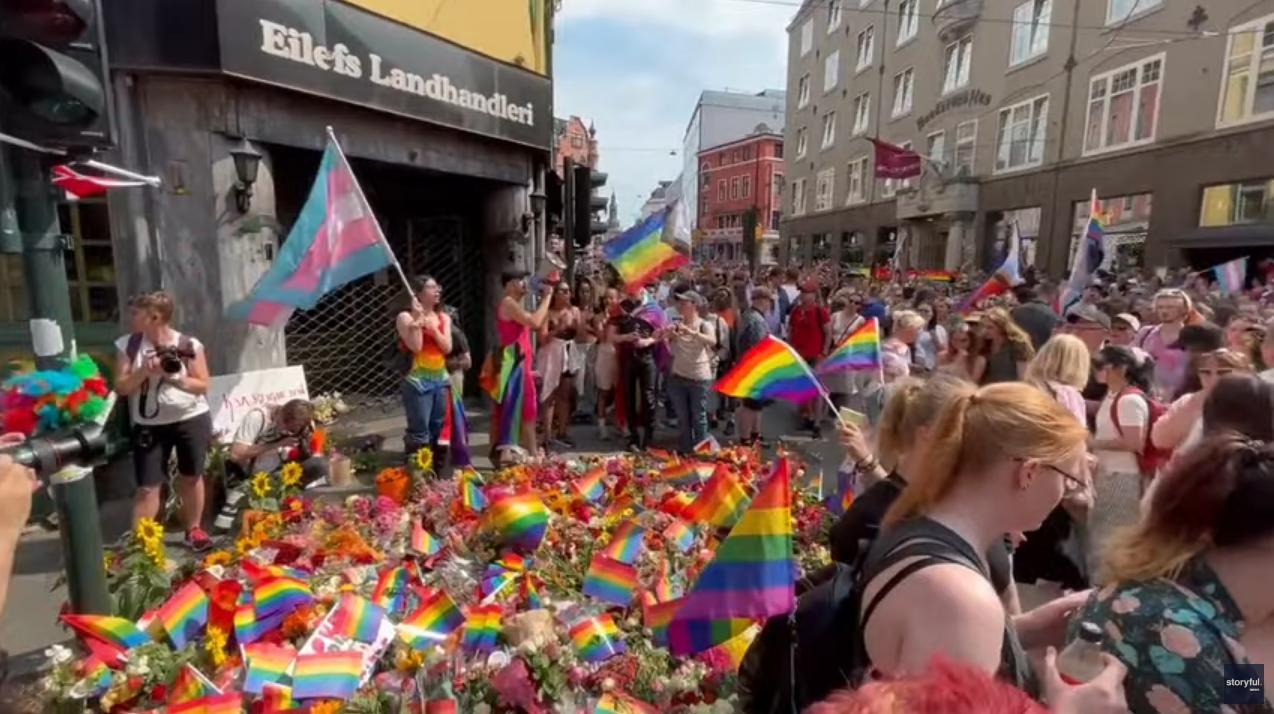 OSLO, Norway – A spokesperson for the Norwegian Police Service  (Politi- og lensmannsetaten) said that the suspect in Saturday's mass shooting at the London pub in Norwegian capital city's night-life district is refusing to cooperate with investigators.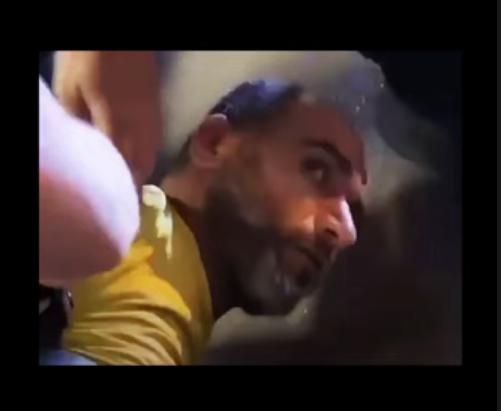 The 42-year-old suspect, identified as Zaniar Matapour, is a Norwegian citizen originally from Iran. Two people were killed and more than 20 were injured in what police officials have labeled as an "Islamist terror act."
Matapour, (left) is shown at the time of his arrest immediately after the shooting on mobile phone video broadcast on Norwegian television.
An official with the Norwegian Police Service told media outlets that investigators tried they tried to question Matapour on Saturday after his arrest and again on Sunday without success.
The Associated Press reported that Matapour's defense lawyer, John Christian Elden, told the AP in an emailed statement that that his client refused to have his statement recorded and videotaped unless police released the entire recording to the public "with no time delay so it won't be censored or manipulated."
Elden previously said to media outlets including the Associated Press his client did not deny being the shooter but had not divulged any motive. The lawyer said Sunday that Matapour did not object to remaining in custody for four weeks so would not appear in court on Monday.
In the Norwegian judicial system pre-trial detention hearings are normally held every four weeks.
Large crowds gathered Sunday near the London Pub to lay flowers and other tributes. Those gathered waved Pride flags as they defiantly commiserated remembering the two victims killed along with the other twenty persons injured in the shooting spree which police say occurred at three locations in the neighborhood around the bar.
The city's Pride parade had been cancelled as a precaution after the shooting.
Norway's Prime Minister Jonas Gahr Stoere and a member of the Royal family, Crown Princess Mette-Marit, joined mourners in a memorial service Sunday at Oslo Cathedral for the victims of the attack.
Speaking in Sunday's memorial service, the Prime Minister pointed out that "the shooting in the night hours put an end to the Pride parade, but it did not stop the fight and the efforts to fight discrimination, prejudice and hatred."
Stoere addressed Norway's Muslim community as well telling them;
"I know how many of you felt when it turned out that the perpetrator belonged to the Islamic community. Many of you experienced fear and unrest. You should know this: We stand together, we are one community and we are responsible for the community together."
Mass shooting in Norwegian capital cancels LGBTQ+ Pride, leaves 2 dead
The Norwegian Police Service are investigating the matter as an act of terrorism. The suspect is a Norwegian citizen originally from Iran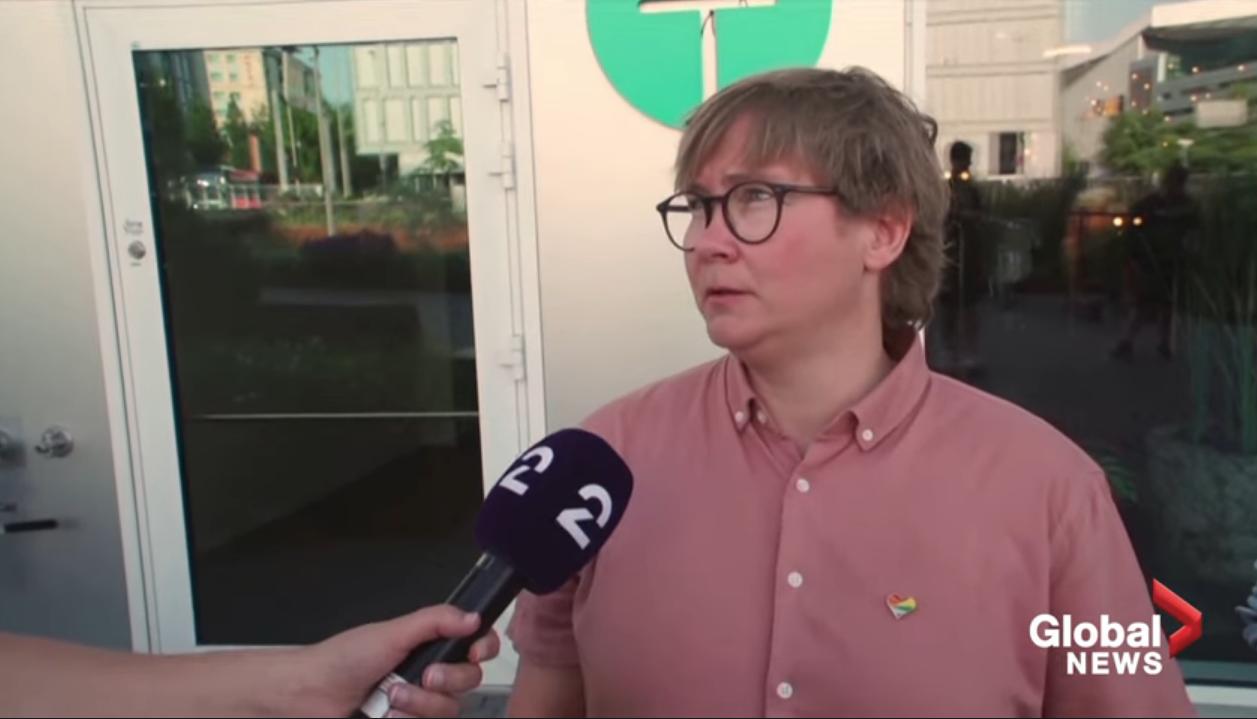 OSLO, Norway – A gunman entered an establishment popular with the LGBTQ+ community in the Norwegian capital city's night-life district on Saturday morning at approximately 1 a.m. local time and opened fire killing two people and injuring dozens more.
A spokesperson for the Norwegian Police Service (Politi- og lensmannsetaten) told the Blade in a phone call that officials are investigating the matter as an act of terrorism. According to the official, the suspect is a 42-year-old Norwegian citizen originally from Iran.
Multiple eyewitnesses reported that the suspect had entered the bar and produced a semi-automatic rifle from a bag and started shooting.
A reporter with Norway's largest broadcast media outlet NRK, Olav Roenneberg, who was on scene when the shooting started, told NRK colleagues in an interview;
"I saw a man arrive at the site with a bag- He picked up a weapon and started shooting. First I thought it was an air gun. Then the glass of the bar next door was shattered and I understood I had to run for cover."
The police official while not confirming the weapon used did acknowledge that the shooter had been known to Norwegian officials in the country's security services since 2015 as a "suspected radicalised Islamist" and also apparently had a history of mental illness. The official also pointed out that up until the incident there were no previous major criminal acts committed by the suspect.
Because of the incident, organisers of the Pride parade which had been scheduled to start hours after the shooting was cancelled. The parade was set to culminate the week long Pride festivities in Oslo.
Norway's Prime Minister Prime Minister Jonas Gahr Stoere wrote in a public post on Facebook, "the shooting outside London Pub in Oslo tonight was a cruel and deeply shocking attack on innocent people." He added "We all stand by you," showing support for the country's LGBTQ+ citizenry.
Norway's King Harald V issued a statement offering condolences and said he and Norway's royal family were "horrified by the night's shooting tragedy."
"We sympathize with all relatives and affected and send warm thoughts to all who are now scared, restless and in grief," the Norwegian monarch said. "We must stand together to defend our values: freedom, diversity and respect for each other. We must continue to stand up for all people to feel safe."
Oslo Pride issued a statement concerning cancelling the Pride parade;
Oslo Pride has received clear advice and recommendation from the police that the parade, Pride park and other events in connection with Oslo Pride be canceled. Oslo Pride therefore asks everyone who has planned to participate in or watch the parade not to attend. All events in connection with Oslo Pride are canceled.
Now we will follow the police's recommendations and take care of each other. Warm thoughts and love go to relatives, the injured and others affected. We will soon be proud and visible again, but today we will hold and share the pride celebrations from home, says Inger Kristin Haugsevje, leader of Oslo Pride and Inge Alexander Gjestvang, leader of FRI – The Association for Gender and Sexuality Diversity.
Oslo Pride has close communication with the police and is following the situation, and will provide ongoing information.
The White House reacted to the news of the shooting issuing a statement by National Security Advisor Jake Sullivan;
"The horrific shooting in Norway this morning has been felt around the world. The United States strongly condemns this act of terror. We stand in solidarity with the families of the victims, the diverse and strong LGBTQI+ community of Oslo, our close NATO ally Norway, and all who have been devastated by this senseless act. The United States has been in touch with the Norwegian government and offered to provide assistance. We remain committed to continuing to partner with Norway to advance a more equitable and just world for all, free from violence and discrimination."
Oslo shooting being investigated as act of terrorism:
Since 2014 LGBTQ+ Pride has been banned in Istanbul, 2022 no different
"We would like to thank our entire network of lawyers and venues that have supported us. We won't give up, we are not afraid!"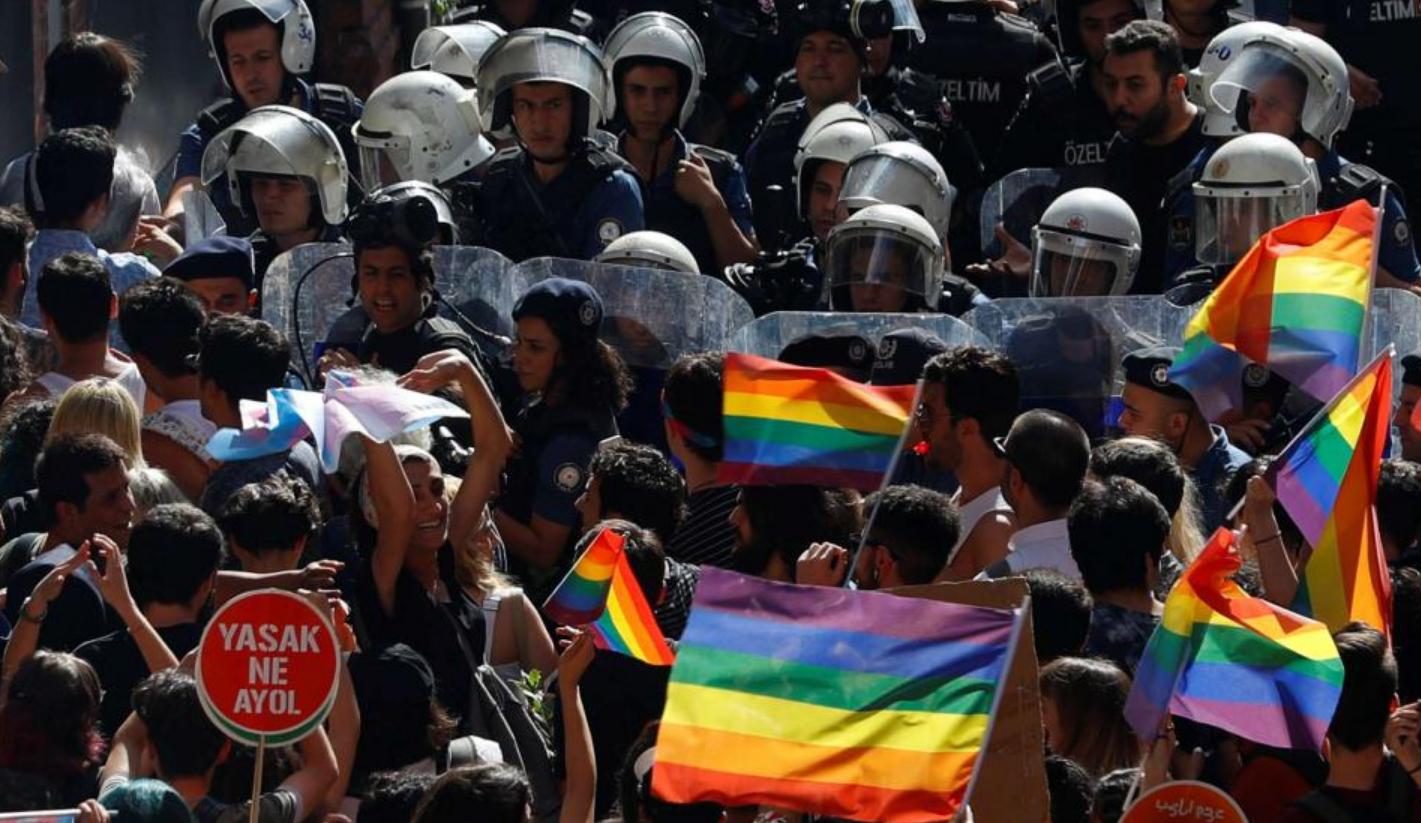 ISTANBUL – The Beyoğlu and Kadıköy District Governor's offices which oversee the mega metropolitan area of this ancient city located on both banks of the straits of the Bosporus connecting the Black Sea to the Sea of Marmara, have once again banned the city's LGBTQ+ Pride march.
The Governor's offices announced a ban on all gatherings in both districts, where Pride Week events have traditionally been held, on Monday, June 20, 2022 the Diken news site reported, citing the Turkish Law on Demonstrations and Public Meetings.
"We have obtained information that between 21 June 2022 (Tuesday) and 23 June 2022 (Thursday) gatherings, press releases, marches, distribution of leaflets, etc are planned to be held within the scope of the 30th 'Istanbul LGBTI+ Pride Week,'" the governor's statement said.
"All events are banned in all open and closed areas for seven days."
Had the Pride week march and accompanying festivities been allowed to take place, it would have marked the 30th anniversary of Pride in the megacity.  Istanbul's LGBTQ+ pride parades, which attracted up to 100,000 people from across the region, have been banned since 2014 , with officials citing security reasons for the ban.
In the past years since the ban first was enacted, Turkish Police and LGBTQ+ activists had clashed with police units firing tear-gas pellets at the crowd along with physically violent arrests.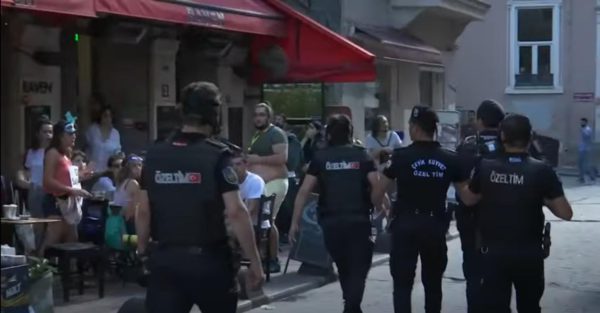 Turkish Media Independent Media/News Outlet Ahval reported Monday that Turkey's LGBTQ+ groups accuse the government of Turkish President Recep Tayyip Erdoğan of waging a "hate campaign" against them, encouraging violence against a vulnerable community.
Turkey has ranked second worst country in the European Union for LGBT people, scoring only above Azerbaijan, according the 2022 "Rainbow Europe" ranking compiled by Brussels-based NGO advocating for LGBTQ+ rights, ILGA-Europe.
Less than a week ago in Ankara, Turkish Police officers carrying clear-plastic riot shields, wielding batons and deploying pepper powder balls as well as tear gas violently broke up a Pride Parade organized by Middle East Technical University students on their campus.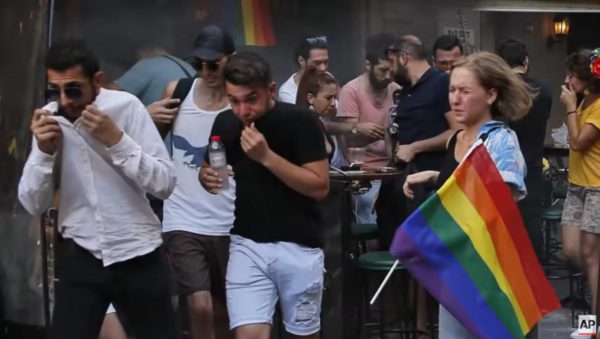 PinkNewsUK reported that the Istanbul LGBTQ+ Pride Week Committee issued a statement shortly after the announcement, saying that the decision was "illegal" and that they would use "our rights [to] make the necessary objections".
"Today, with the start of Istanbul 30th LGBTI+ Pride Week, police inspected the venues where the events would take place, under the guise of 'general control'," the group said. "The law enforcement officers tried to put pressure on the venues by asking for documents such as tax plates.
"We would like to thank our entire network of lawyers and venues that have supported us. We won't give up, we are not afraid!"