Florida middle schoolers post racist photo using N-word to social media
School district officials confirmed the photo was authentic. They said it was taken by students at Hidden Oaks Middle School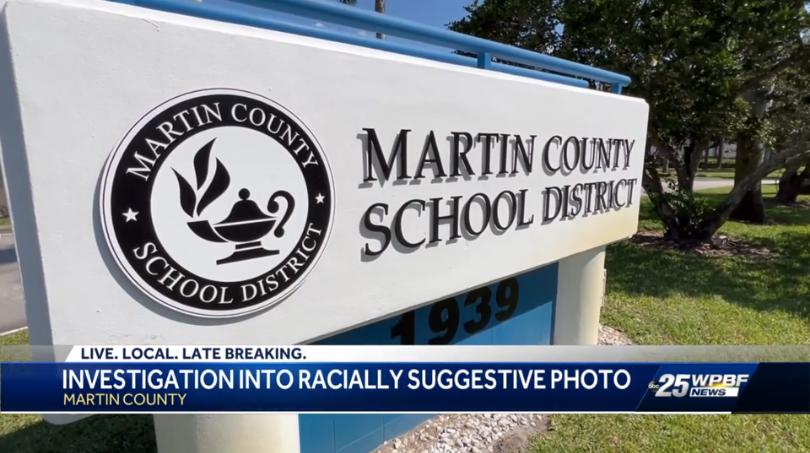 STUART, FL. – A picture of six Martin County School District middle school students, each holding up at letter that spells out the highly offensive epithet N-word is circulating on social media and has prompted an investigation by officials.
Dr. John D. Millay, Superintendent of Schools for the Martin County School District in Florida notified the district's community Tuesday evening after a board meeting regarding actions officials are taking in a statement:
"Last night, the Martin County School District launched a comprehensive investigation into the origin and authenticity of an inappropriate and disturbing photo circulating on social media. We are moving with all deliberate speed to interview all those who may have been involved in this shameful incident, and, unfortunately, can confirm that the photo is authentic. We expect to have our investigation finalized within the next 48 hours," Millay wrote.
(Editor's note; WARNING: The following image is graphic and is offensive in nature, racial slur.)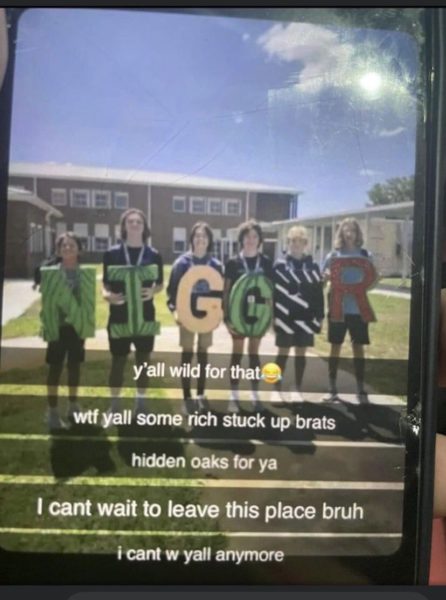 "Students who were involved in this disgraceful incident will be provided the due process afforded under federal and state law, and our investigation will not compromise those rights.
"The District is, however, appalled, and saddened by this incident which is contrary to our values, and the ideals that are instilled in our students.
"Upon the completion of its investigation, the District will mete out appropriate disciplinary consequences to any students who participated in this behavior, pursuant to the District's Code of Student Conduct. Federal law precludes us from identifying specific students and the specific disciplinary actions taken.
"The Martin County School District reaffirms, without reservation, to all our students, our families, our employees and this community that the Martin County School District is committed to promoting and maintaining a learning environment free of hateful, racist and discriminatory actions or conduct. We will not condone or allow any conduct that may harass any student or class of students, has the effect of substantially interfering with any student's educational performance, or has the effect of substantially disrupting the orderly operation of any school.
"We have and will continue to enforce a zero-tolerance policy in this regard. I will work towards partnering with the leaders in our community to reinforce our values in this regard and will continue to strive towards fostering a learning environment free of bigotry and racism," Millay said.
WPBF ABC News 25 reported Tuesday afternoon, school district officials confirmed the photo was authentic. They said it was taken by students at Hidden Oaks Middle School in Palm City.
Officials said the students made the letters in an art class.
"It's disgusting," said district spokesperson Jennifer Deshazo. "And it's against everything that the Martin County School District stands for."
The president of the Martin County chapter of the NAACP, Jimmy Smith, told 25 News it's about so much more than just a photo.
"I was very heartbroken," said Smith. "We all have made mistakes," Smith said. "But when you get to that degree and that depth to come up with an idea like that, there's something else going on."
The incident with the Hidden Oaks Middle School students comes on the heels of racially motivated violence in Buffalo, New York after a gunman radicalized by online hate groups opened fire in a predominately Black Buffalo neighborhood Tops Supermarket killing 10 people.
Florida Board of Medicine restricts trans youth healthcare
The Florida Health Care Administration's rule ending Medicaid coverage for gender-affirming care in the state went into effect this summer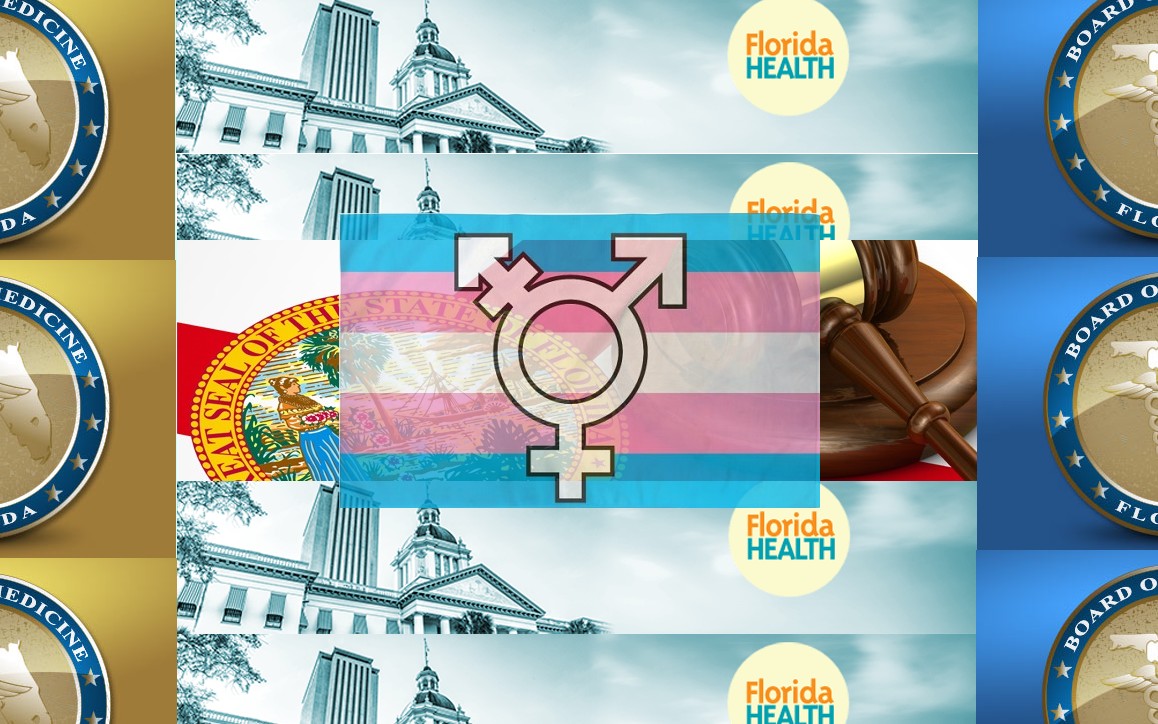 ORLANDO – Today, the Florida Boards of Medicine and Osteopathy finalized their proposed rules to restrict gender affirming care for transgender youth in the state which, when in effect, will be the only ban on gender-affirming in effect in America. Similar measures in Alabama and Arkansas are currently blocked in court.
The board voted 6-3 (with five others not present) on Friday to adopt a new standard of care that forbids doctors to prescribe puberty blockers and hormones, or perform surgeries, until transgender patients are 18. Exceptions will be allowed for children who are already receiving the treatments.
The Boards landed on similar language that would bar future puberty blockers, hormone replacement therapy and extremely rare surgical interventions as treatments for gender dysphoria in youth.
That language included an exception for young people already receiving these treatments for gender dysphoria prior to the effective date of the rules. However, they disagreed on allowing nonsurgical treatments for gender dysphoria to continue through Institutional Review Board-approved clinical trials.
The Board of Osteopathy approved language allowing transgender youth to access gender-affirming care via those studies while the Board of Medicine rejected that proposal, paving the way for different rules governing MDs and DOs (Doctors of Osteopathy). No such IRB-approved studies are currently being conducted in Florida.
Once the rules are posted, advocates have the opportunity to request an additional hearing and workshop from the Boards, a move that groups have indicated they will take. If denied, the rules move to a 21-day period in which the public can submit written comments before a final, procedural vote by the Boards.
The New York Times reported that before the medical board decided to craft the new standard, members received personal calls from the state's surgeon general, Dr. Joseph Ladapo, urging them to do so. Earlier this year, Florida became one of at least nine states to bar Medicaid coverage of gender-affirming care, affecting thousands of low-income adults and children.
"With young lives on the line, another state agency has placed the political ambitions of Ron DeSantis over its duty to protect Floridians," said Nikole Parker, Equality Florida Director of Transgender Equality. "These rules, as written, put transgender youth at higher risk of depression, anxiety, and suicidality. Those are the facts purposely ignored by a Board of Medicine stacked with DeSantis political appointees who have put their toxic politics over people's health and wellbeing. Transgender Floridians exist. We are part of this community. Gender-affirming care is lifesaving care — and it is care that is supported by every major medical organization, an overwhelming majority of medical providers, and should be left to young people, their families, and their doctors. Not politicians. Shame on the Florida Boards of Medicine and Osteopathy for trading the suffering of transgender youth and their parents for cheap political points."
Dozens of advocates for transgender youth packed the meeting room today and thousands of people have sent messages to board members, since the start of this process, expressing their support for these young people, a demonstration of the unpopularity of continued attacks on the rights of youth and their families to access the health care they need by Republican Governor Ron DeSantis and his allies.
Public testimony included the powerful personal stories of transgender Floridians, families, allies and health care professionals all pointing to increased risks of depression, anxiety, and suicidality in transgender youth whose identities are not affirmed.
Commenters also pointed to the over $80,000 in donations from members of the Boards of Medicine and Osteopathy to DeSantis' campaigns and political committee.
The rulemaking process was initiated after Surgeon General Joseph Ladapo sent a transphobic and medically inaccurate letter in April that officially positioned the Department of Health against health care for Florida's transgender youth.
Similar policies targeting health care for transgender young people have faced legal challenges in other states, including an Arkansas ban that has been placed under preliminary injunction by a federal judge as the legal process moves forward.
In that case, the court ruled that a ban on gender-affirming care would cause "irreparable harm" to trans young people and their loved ones and would prohibit "medical treatment that conforms with the recognized standard of care."
In Texas, enforcement of a rule against several families that allowed for child abuse investigations into parents who access gender-affirming care for their transgender children was also blocked, with the judge writing that "there is a substantial likelihood that Plaintiffs will prevail after a trial on the merits".
A spokesperson for Equality Florida noted in a statement:
"This is the first time a state medical board has been weaponized in this way to ban medical treatments for transgender children. However, the Boards of Medicine and Osteopathy are just two among the many state agencies stacked by Governor DeSantis with right-wing extremists and subverted into weapons against LGBTQ Floridians."
The Florida Agency for Health Care Administration's rule ending Medicaid coverage for gender-affirming care in the state went into effect this summer. Last week, the State Board of Education adopted a new series of rules dramatically expanding enforcement of the Don't Say LGBTQ Law, putting teachers' licenses at risk and targeting school districts with LGBTQ-inclusive policies regarding bathrooms and locker rooms.
In July, the governor ordered the Department of Business and Professional Regulation in a complaint against an LGBTQ-owned small business in Miami, threatening to strip the restaurant of its liquor license after it hosted a drag performance at its weekly Sunday Brunch.