Florida gulf coast high schooler Outs himself proudly at graduation
'You can't really acknowledge your achievements if you're not acknowledging your true self," Harless said about coming Out.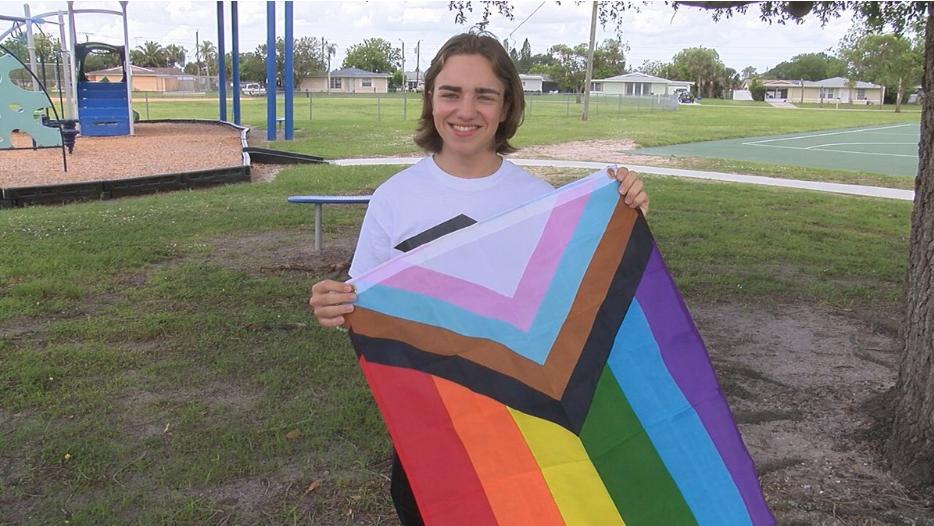 VENICE, Fl. – In an era of YouTube coming out, Instagram posts, or even dramatic Tik-Tok reels, one graduating senior at Venice High School found a dramatic way to Out himself to the world as gay in a novel way.
William Harless walked across the stage this past week to receive his diploma and as he crossed, he carried an unfurled Progress Pride Flag.
In an interview with Sarasota television station WWSB ABC7, Harless says this is something he was looking to do since his seventh grade days in West Virginia. Five years later he says this felt like it was the right moment.
"The reason I chose graduation to come out is because I really wanted to stay true to myself, because graduation is all about your achievements," said Harless. "And you can't really acknowledge your achievements if you're not acknowledging your true self."
"It feels amazing, like a weight has been taken off my shoulders," said Harless. "I have really been able to stay true to myself because I no longer feel like I don't need to hide a part of myself. I feel genuinely free."
Referencing another graduating Florida high school senior who had his graduation address censored by school authorities; "With all the issues and topics of coming out, I don't want people who are in the LGBTQ+ community to feel they are censored," said Harless.
He told WWSB that his family and friends have been very supportive.
CDC: Meningococcal Disease outbreak investigation in Florida, 7 deaths
Gay & bisexual men urged to get vaccinated if living in Florida, or talk to their healthcare provider about vaccination if traveling to state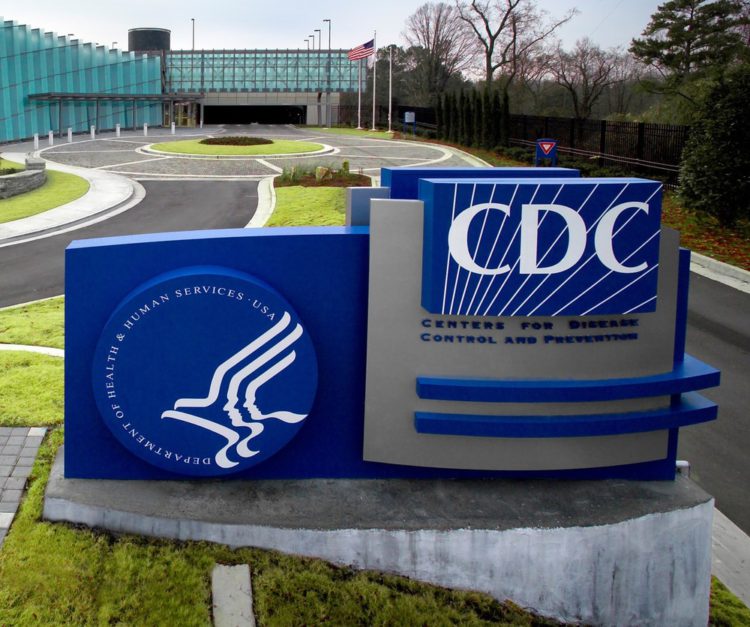 ATLANTA – The Centers for Disease Control and Prevention (CDC) said on Thursday that the agency is continuing its collaboration with the Florida Department of Health to investigate one of the worst outbreaks of meningococcal disease among gay and bisexual men in U.S. history.
At least 24 cases and 7 deaths among gay and bisexual men have been reported so far a CDC spokesperson noted.
In response to this outbreak, CDC is recommending gay, bisexual, and other men who have sex with men get a meningococcal vaccine if they live in Florida, or talk with their healthcare provider about getting vaccinated if they are traveling to Florida. CDC is also emphasizing the importance of routine vaccination for people with HIV.  
"Getting vaccinated against meningococcal disease is the best way to prevent this serious illness, which can quickly become deadly," said José R. Romero, M.D., Director, National Center for Immunization and Respiratory Diseases. "Because of the outbreak in Florida, and the number of Pride events being held across the state in coming weeks, it's important that gay and bisexual men who live in Florida get vaccinated, and those traveling to Florida talk to their healthcare provider about getting a MenACWY vaccine." 
The CDC recommended that gay and bisexual men traveling to Florida should ask their health care provider about getting the vaccine https://t.co/tNltrEbptl

— CBS News (@CBSNews) June 23, 2022
People can find a meningococcal vaccine by contacting their doctor's office, pharmacy, community health center, or local health department. Insurance providers should pay for meningococcal vaccination for those whom it is recommended for during an outbreak. In Florida, anyone can get a MenACWY vaccine at no cost at any county health department during the outbreak.
Seek medical attention right away if you have symptoms of meningococcal disease. Symptoms can appear suddenly and include high fever, headache, stiff neck, nausea/vomiting, or a dark purple rash. Symptoms can first appear as a flu-like illness, but typically worsen very quickly. People spread meningococcal bacteria to others by sharing respiratory and throat secretions (saliva or spit). Generally, it takes close or lengthy contact, such as kissing or being near someone coughing, to spread these bacteria.
Meningococcal disease can affect anyone and can be deadly and includes infections of the lining of the brain and spinal cord (meningitis) and bloodstream. Keeping up to date with recommended vaccines is the best protection against meningococcal disease.
More information about the outbreak and vaccine is available at Meningococcal Disease in Florida, 2022 | CDC.  
Florida proposes eliminating Medicaid coverage for gender affirming care
Should Florida's Health Care Administration enact the rule, approximately 9,000 trans Floridians insured with Medicaid could be impacted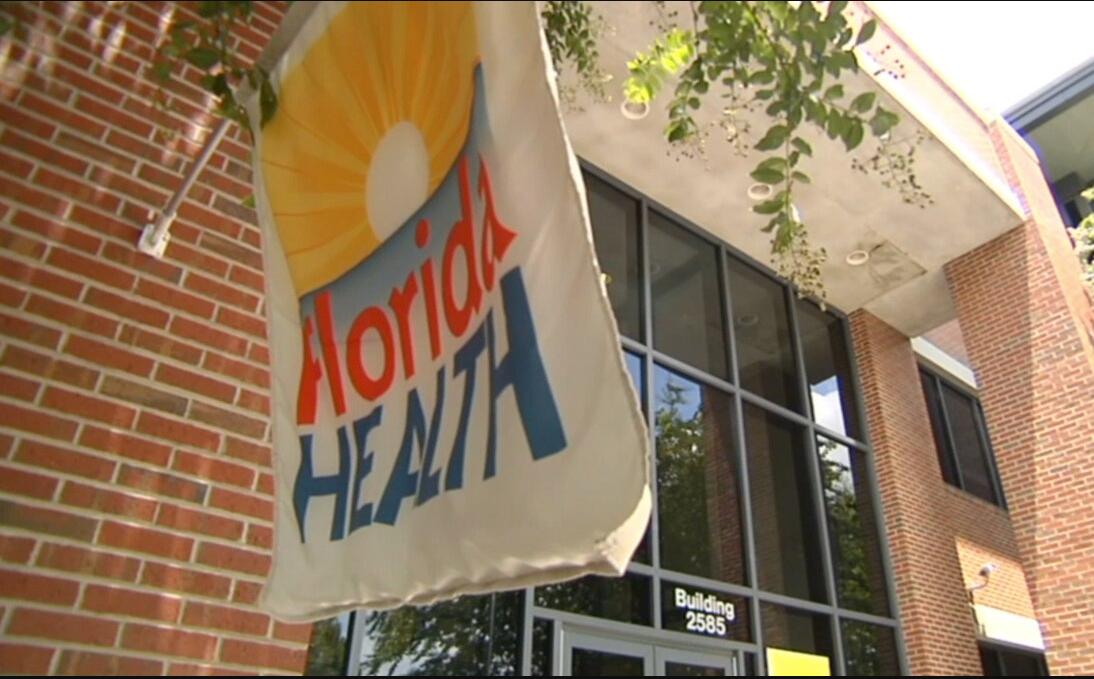 TALLAHASSEE – Florida's Agency for Health Care Administration (AHCA) released its Notice for a Proposed Rule to eliminate Medicaid coverage for gender affirming care for transgender Floridians.
AHCA's rule proposes that Florida Medicaid coverage "does not cover the following services for the treatment of gender dysphoria: puberty blockers, hormones, sex reassignment surgeries, and any other procedures that alter primary or secondary sexual characteristics." 
If enacted, approximately 9,000 transgender Floridians insured with Medicaid could be impacted.
 "Access to healthcare is a right every human being deserves," said Equality Florida Director of Transgender Equality Nikole Parker. "Transgender individuals are humans just like everyone else. Just because our experience isn't widely understood, does not mean we don't deserve respect and access to life-saving healthcare.  The country's major medical and mental health associations recognize the critical importance of gender affirming care.  Health care should be driven by scientific consensus, not political pandering or an election cycle." 
Public comment on the proposed rule is being accepted through July 8, 2022, and can be submitted at the "make comment" link on this page.
Anti-LGBTQ laws making Florida less welcoming for businesses
The state LGBTQ+ Business Climate Index is issued annually to help business leaders make equitable decisions about where to operate

TALLAHASSEE – In a new report by OUT Leadership, the global network for LGBTQ+ business leaders and companies, the state of Florida's ranking has decreased at a higher rate than most states making it less suitable for companies who value LGTBQ+ inclusion in the workplace.
The report is called the State LGBTQ+ Business Climate Index for 2022 and is issued annually to help business leaders make equitable decisions about where to operate.
"At a time when our state is recovering from the pandemic and unprecedented employment challenges, this report shows that the current decisions from the state's leadership about prioritizing culture wars over cultural diversity is harming our reputation as a welcoming and inclusive state to LGBTQ talent, and with companies who truly value equality for their workplace cultures," said Nadine Smith, Equality Florida Executive Director.
"Our coalition called Equality Means Business was developed to highlight companies in our state that walk the walk when it comes to LGBTQ protections in their places of business," said Rene Cantu, Equality Florida Business Outreach Manager. "It would be a shame if our corporate partners and their team members start considering moving out of Florida because of the current climate, but there are some who are doing so."
The report measures such factors as legal/nondiscrimination protections, youth and family support, political and religious attitudes, health access and safety, and workplace culture through the lens of the LGBTQ+ community in each state.
According to this report, Florida's score for 2022 is 53.43, a drop of 3.40 points from 2021. This score also lies 11 points below the national average of 64.61, and places Florida at a ranking of 31 out of 50. The report further states that the dramatic drop in score is a direct result of the anti-LGBTQ legislation being passed, including the "Don't Say Gay" law.
Though the law does not take effect until July 1, its chilling effects are already being felt across the state. Graduation speeches and yearbook photos have faced censorship in the law's wake while books with LGBTQ characters and Black authors are being challenged and banned, COEXIST flags and rainbow "Safe Space" stickers are being peeled from classroom windows, and teachers are considering leaving the profession for fear of the law's implications.
"The message is clear: LGBTQ kids and kids with same-sex parents are not welcome in Florida schools or our state. That reality is making it harder for pro-equality businesses to operate in the state," Equality Florida noted in a press release Thursday.