New Hampshire's Republican Governor to veto "Don't Say Gay" bill
"This bill is antithetical to all the work we have done to ensure individuals in the LGBT community can live a life free from discrimination"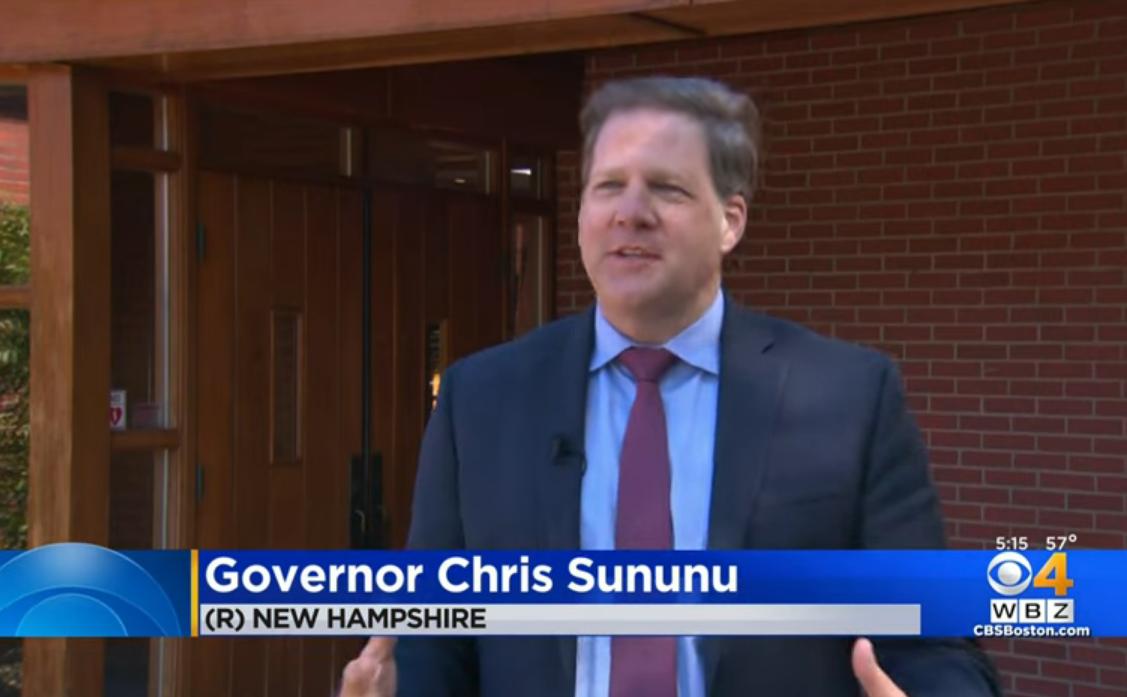 CONCORD – New Hampshire's Republican Governor Chris Sununu announced Thursday that he will veto HB 1431, titled as the "Parental Bill of Rights," legislation that would force school officials and faculty to take on the role of outing students to their families.
"This bill as written creates numerous challenges for kids," the governor said. "I share the concerns of the attorney general and, as such, will veto the bill if it reaches my desk."
The bill had undergone several changes with a final amended version working through both chambers pushed by Republican leadership.
The New Hampshire Bulletin reported Thursday that the bill has been opposed by the New Hampshire Attorney General's Office, LGBTQ+ rights groups, civil rights advocates, and teachers unions, who noted that the legislation would require schools to "out" trans students to their parents. They argued that doing so could be dangerous for some students and might discourage others from seeking help at school.
Sununu says he will veto bill critics say would force schools to out LGBT children https://t.co/iRGeXvFNTr

— WMUR TV (@WMUR9) May 19, 2022
In interviews with Manchester's ABC News affiliate WMUR-TV 9, supporters claimed it would allow parents to be more involved with their children's school lives.
"They don't know my child like I do," said state Sen. Bill Gannon, R-Sandown. "I'm the one responsible for them. The child doesn't have capacity on his own to give up whether or not he's going to get certain medical treatment. I want to know what's going on in my kid's life."
"So, there are a lot of cases where things are going on in a school system, and the parents are never informed, and this will allow for notification to the parents, and there's a long list of things that would be notified – everything from bullying to failing grades," said JR Hoell, treasurer of Rebuild NH, a group that organized around opposing COVID-19 vaccine mandates.
LGBTQ+ advocacy groups and ally lawmakers decry the measure WMUR reported:
Opponents are blasting the bill, saying it would mean that if a student joins a specific club or confides in an adviser or teacher, schools would then inform parents, essentially outing gay, lesbian and transgender students.
"This bill is antithetical to all the work we have done in the state to ensure that individuals in the LGBT community can live a life free from discrimination," said state Sen. Becky Whitley, D-Hopkinton.
"It's totally inappropriate for school officials to take on the role of outing students to their families, and coming out should always be an intimate moment within a family, not a clumsy event," said Chris Erchull, of GLBTQ Legal Advocates & Defenders.
Last December a diverse group of educators, advocacy groups, and law firms filed a federal lawsuit challenging a New Hampshire classroom censorship law, contained within state budget bill HB2, which discourages public school teachers from teaching and talking about race, gender, sexual orientation, disability, and gender identity in the classroom.
"This unconstitutionally vague law disallows students from receiving the inclusive, complete education they deserve, and from having important conversations on race, gender, disability, sexual orientation, and gender identity in the classroom," said Gilles Bissonnette, Legal Director of the ACLU of New Hampshire at the time of the lawsuit. "It is an attack on educators who are simply doing their job. Just four months into the school year, teachers are reporting being afraid to teach under this law for fear of being taken to court. This law, through vagueness and fear, erases the legacy of discrimination and lived experiences of Black and Brown people, women and girls, LGBTQ+ people, and people with disabilities."
Trans-youth leaps to death off overpass in New Hampshire
Multiple sources alleged that bullying/transphobia factored into the death although the Blade has been unable to verify any of those claims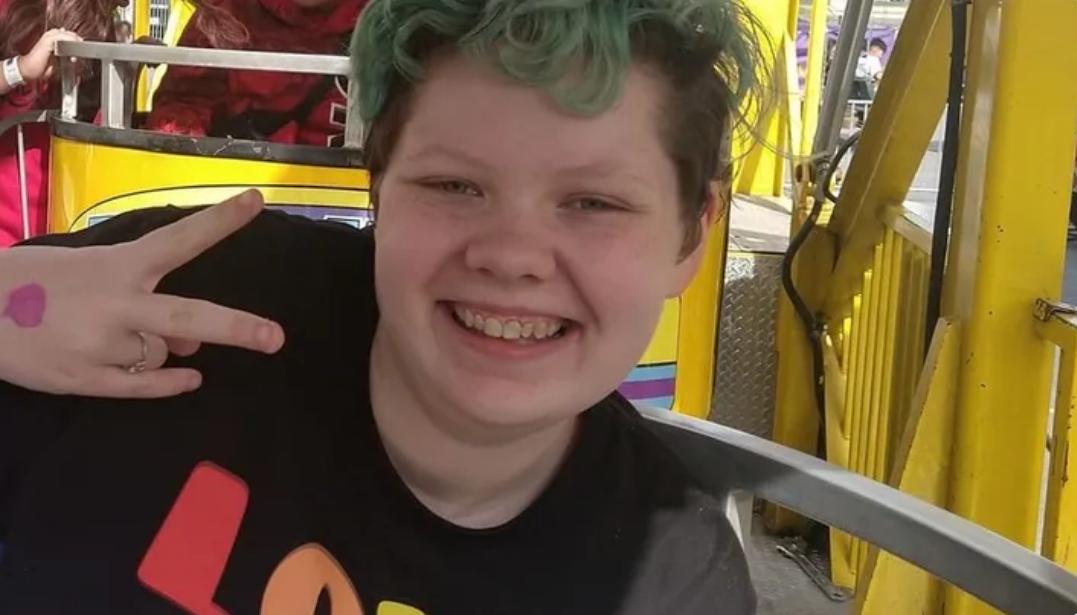 MANCHESTER, N.H. – A 14-year-old trans youth left his school, walked down Huse Road to the overpass on top of busy Interstate 293, climbed the 6 foot chain-link fence installed by the New Hampshire Department of Transportation to prevent people falling off the older bridge and its low siderails, and lept into eastbound traffic.
A spokesperson for the Rainbow Youth Project confirmed in a phone call Monday that Nova Dunn, a student at Southside Middle School, died as a result of suicide. The New Hampshire State Police while not commenting, citing an ongoing investigation, confirmed the incident and the resulting "hours-long traffic jam at the location" just east of the Mall of New Hampshire.
A friend of the family, Stacey Greenberg, wrote in the GoFundMe post to raise the funds to defray the cost of the funeral:
"Hello, this is Stacey a friend of Melissa and Mom to one of Nova's close friends. No one should have to outlive their child but Melissa has now experienced this twice. On Wednesday afternoon, 14 year old Nova left this earth and found the peace and acceptance he was searching for."
The New Hampshire Union Leader reported that Manchester School District Superintendent Jenn Gillis sent an email to district families Wednesday night that said in part: "It is with deep sadness that we inform you that one of our students has died unexpectedly."
Gillis wrote that: "This loss may raise many emotions, concerns, and questions for our entire school community, especially our students."
Manchester School District spokesperson Andrew Toland, in a press statement, noted that counselors from other Manchester area schools and the state's Disaster Behavior Health Response Team spent Thursday at the school "directly impacted" by the death.
"Our focus in the coming days and weeks is to be supportive of our students, families and staff," said Toland.
Multiple sources alleged that bullying and transphobia factored into the death of the teen, although the Blade has been unable to verify any of those claims.
In the past few months there has been considerable attention focused on trans-youth nationally, particularly around school policies regarding trans youth health care and gender identity. Last month, New Hampshire Public radio reported that the New Hampshire Supreme Court heard arguments in a case brought by a Manchester parent challenging school policies around transgender and nonbinary students.
The parent says she was kept in the dark when her child began using a different name and identifying as a different gender at school — something the parent objected to, NHPR reported.
At issue is a district policy that says Manchester school staff generally shouldn't disclose when a student identifies as transgender or gender nonconforming, without that student's permission.
New Hampshire Republican lawmakers are rallying behind legislation that would force schools to disclose a student's gender identity to parents when asked. The House narrowly rejected one such proposal last month, but another remains on the table after passing the Senate along party lines.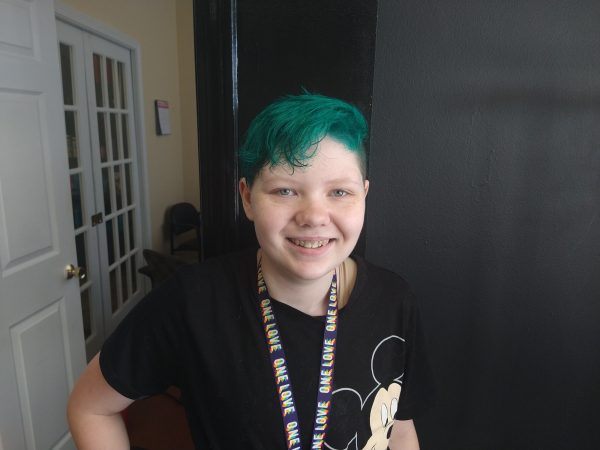 In an interview on Rated LGBT Radio with Rob Watson this past week, Lance Preston, Founder and Executive Director of the Rainbow Youth Project USA, noted that the toxic legislative atmosphere had tripled calls for assistance to the RYP's crisis counselors, as nearly 18 states have banned trans youth gender-affirming therapy for minors, and have also passed laws the forbid discussion of LGBTQ+ issues, history, and people in classrooms.
Preston also pointed out that more than a half dozen states enacting measures, like New Hampshire's proposed disclosure of a youth's gender to parents, in cases of non-affirming households specifically places those youth at risk for suicide or leaving, oft times ending up living homeless on the streets.
At the beginning of this month, the nation's leading suicide prevention organization for LGBTQ+ youth, The Trevor Project, released the results of its latest survey of queer young people ages 13 to 24.
The survey of 28K youth nationwide, conducted last fall, underscores the negative mental health impact of anti-LGBTQ+ legislation and policies. Among the key findings:
41% of LGBTQ+ young people seriously considered attempting suicide in the past year — and those who are transgender, nonbinary, and/or people of color reported higher rates than their peers.
56% who wanted mental health care in the past year were not able to get it.
LGBTQ+ young people who had access to affirming homes, schools, community events, and online spaces reported lower rates of attempting suicide compared to those who did not.
Transgender and nonbinary young people reported lower rates of attempting suicide when all of the people they live with respected their pronouns and/or they had access to a gender-neutral bathroom at school.
LGBTQ+ young people who experienced victimization because of their orientation or identity — including being physically threatened or harmed, discriminated against, or subjected to conversion therapy — reported more than twice the rate of attempting suicide in the past year compared to those who did not have any of these anti-LGBTQ+ experiences.
Nearly 2 in 3 LGBTQ+ young people said that hearing about potential state or local laws banning people from discussing LGBTQ+ people at school — also known as "Don't Say Trans or Gay" laws — negatively impacted their mental health.
Link to the GoFundMe campaign to assist the family is here: (Nova Dunn)