Maryland lesbian couple hope law requires Christian school to enroll son
"She also said that she learned that the Grace Academy has admitted students with same-sex parents in the recent past"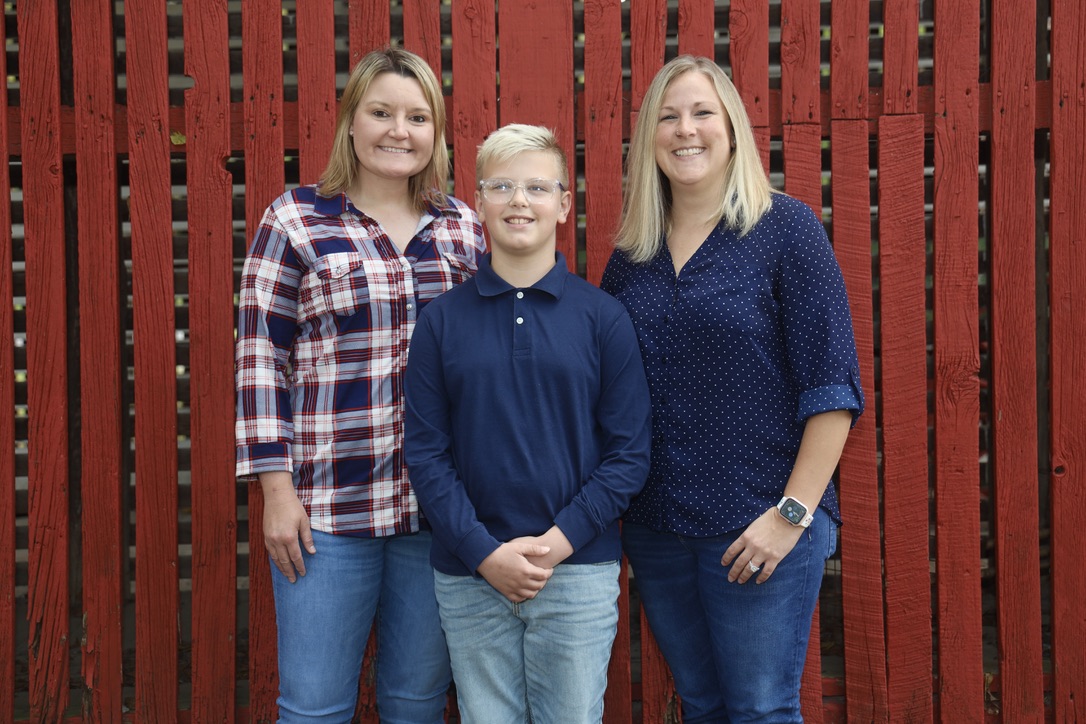 WASHINGTON COUNTY, Md. – A lesbian couple is hopeful that Maryland's nondiscrimination laws will require the Grace Academy, a private non-denominational Christian school in Hagerstown, Md., to reverse its decision earlier this month to deny admission to their 11-year-old son Brayden.
Jennifer Dane and her partner and fiancé Megan Stratton point to a May 8 letter from the academy's upper school principal saying, "We regret to inform you that, due to a lifestyle counter to the Biblical worldview we teach, we have decided to deny enrollment to Grace Academy" for Brayden.
The two women say the letter followed an interview they had with the principal in question, Mark Koontz, Jr., in which he initially expressed support for Brayden's enrollment but quickly changed his tune when the women asked him about the school's anti-bullying policy. According to a report by the Advocate, Koontz said he couldn't control Grace Academy's community reaction to a student with two moms and he would have to consult with the school's director about admitting Brayden.
When school officials received word that Dane and Stratton might file a discrimination complaint against the school, Grace Academy director Greg Whitley sent an email to the couple saying their sexual orientation wasn't the reason for the school's denial of admission for Brayden.
According to the Advocate, Whitley claimed that a lack of regular church attendance, prayers, and family devotions conflicted with the school's "worldview" and that this was the "lifestyle" issue referred to in the earlier letter.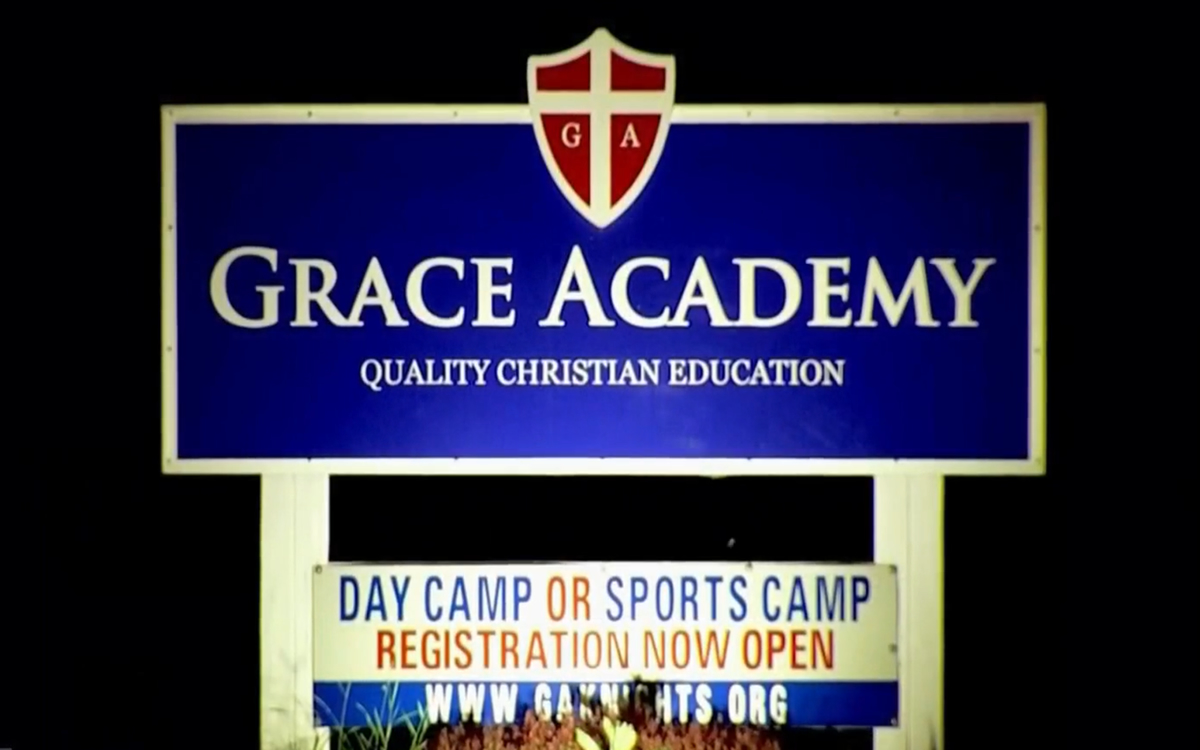 Dane told the Washington Blade this week that she and Stratton strongly dispute the school's denial that it refused admission to Brayden for reasons other than his parents' sexual orientation based on what he told them during their interview. Dane said the couple told Koontz in the interview that Brayden is a practicing Christian who prays and reads the Bible and that he attended another Christian school before the family moved to a different part of Hagerstown resulting in his enrollment in a public school, which he currently attends.
The couple has since learned that Grace Academy has received federal and state school funding in the past and may have lost its state funding under a specific program for not complying with certain requirements. Dane said she also learned that the school in the recent past has admitted students with same-sex parents.
The Advocate reports that a spokesperson for U.S. Rep. David Trone (D-Md.), whose district includes Hagerstown, said Trone strongly objects to Grace Academy's decision to deny admission to Brayden and that Trone's staff is investigating the matter.
Dane said she heard that the state Department of Education may also be investigating whether the school is currently receiving state education funds and whether receiving such funds requires the school to comply with the state law barring discrimination based on sexual orientation.
The Blade, meanwhile, has been unable to immediately reach spokespersons for the Maryland State Board of Education and the State of Maryland Commission on Civil Rights, to determine whether a religious school like the Grace Academy is bound by the state's nondiscrimination laws that prohibit discrimination based on sexual orientation and gender identity. The federal nondiscrimination law and some state laws include an exemption for religious institutions.
"That's what we're trying to figure out," said Dane, who said she and Stratton were waiting to hear back from attorneys they have called to find out if they have grounds to file a discrimination complaint under state or county law.
Dane said the two have learned that Grace Academy has received federal and state education funds under various programs, which could require that it comply with state nondiscrimination laws as a condition for receiving state funds.
A spokesperson for the school couldn't immediately be reached early this week for comment.
A message by school officials sent out Monday night to parents, which was provided to the Blade, detailed the school's position on the controversy:
Dear Grace Families,
In lieu of a recent situation regarding a denied enrollment, Grace Academy has found itself to be in opposition with the individuals who sought admission. Since having been denied, the individuals involved have taken further action, including going to the media. The Board of Directors and the Administration Team are aware of the circumstances and are taking the necessary steps to conclude this matter in a way that will be honorable to God while upholding the Christian Values that we hold dear. At this moment, we would ask that you hold the Board and the Administration in prayer, that they would be led by God's wisdom throughout this process.
We thank you all for your continued support and belief that Grace Academy is the institution that will both educate your children, but also aide in their ability to stand for Christ.
If you have need to seek further information, please contact Mr. Whitley, our Head of School.
God Bless,
Grace Academy Board of Directors and Administration
Maryland gubernatorial candidate: Restrict transgender in schools
"We cannot have transgender indoctrination in kindergarten. That's preposterous. That's exactly what my opponent supports"
BALTIMORE – Republican Maryland gubernatorial candidate Dan Cox on Wednesday said there is "transgender indoctrination" in the state's kindergartens.
"We're not doing enough because too many times we exclude the parents from involvement," said Cox in response to a question about support for LGBTQ students in Maryland schools during a debate against Democrat Wes Moore that Maryland Public Television hosted at Morgan State University in Baltimore. "I fought against a bill that would literally allow 12-year-olds to receive counseling without their parents even knowing. That's wrong. We need to make sure parents are involved."
"What I will do also is ensure that the indoctrination stops," added Cox. "We cannot have transgender indoctrination in kindergarten. That's preposterous. That's exactly what my opponent supports. It's on his website. I will stand against that and eradicate that from the curriculum and get back to world class learning."
Cox also noted "Gender Queer: A Memoir," a book that nonbinary author Maia Kobabe wrote, depicts "things that I cannot show you on television, it's so disgusting."
"We're going to change that and say let's get back to math, let's get back to making sure that our kids know how to read and write," said Cox.
Moore in response to the question said "many of the issues that we're discussing are being addressed at the local level and it's important for the state to understand that we're a partner in that, but we don't dictate to the local jurisdictions as to how their education processes work."
"I have an 11-year-old daughter and an 8-year-old son," said Moore. "All I ever want for my children is for them to be seen and for them to feel like they are being heard and I want the same thing for every child."
Moore noted rates of homelessness are higher among LGBTQ youth in Maryland than for those who identify as heterosexual. He also pointed to a statistic that indicate 80 percent of transgender people in the state have considered suicide.
"I want to say to all of our LGBTQ youth and families: I see you and I hear you and all policies that will be made will be made in partnership because that is how we have to lead as a state, in partnership," said Moore.
Cox, who represents District 4 in the Maryland House of Delegates, last October sought to amend an education bill that would restrict what he has described as "classroom indoctrination" around gender identity in kindergarten through third grade. The Trump-backed Republican, among other things, has also said he would ban transgender students from girls' sports teams.
A poll the Washington Post and the University of Maryland released last week shows Cox is trailing Moore by 32 points.