The 'Public Right to Know Act' is first step in staunching trauma & death
Without fairness and transparency, people — including children — are harmed, traumatized and die as the result of a preventable tragedy
By Karen Ocamb | WEST HOLLYWOOD – Nothing can assuage the pain of losing a child. But for Amy Cooper, who lost her adult son to an OxyContin overdose, doing nothing to prevent her family tragedy from happening to others would be excruciating.
That's why she stood in her pain and testified on behalf of California Senator Connie M. Leyva's 'Public Right to Know Act' (SB 1149) and shared her story in the San Francisco Chronicle. SB 1149, which would prohibit factual information about defective products and dangerous hazards from being kept secret through overly broad court protective orders and settlement agreements, passed out of the state Senate on Monday and now heads to the Assembly.
"It's a step forward towards fulfilling the duty we have of caring for one another and putting a stop to preventable deaths and the ripple of trauma that follows. I believe authentic care for humankind must be stronger than greed," Amy Cooper told Public Justice, a co-sponsor of SB 1149, along with Consumer Reports.
"Secrecy kills," said Rich Barber, whose son was killed by a Remington Arms gun that fired without the trigger being pulled. For years, Remington had been able to hide the trigger defect on their popular Remington Model 700 and a dozen other Remington models by having court records sealed that showed evidence the company had known about the defect for decades but kept selling the bolt-action rifle anyway, resulting in hundreds of people being maimed or killed.
In 2016, Public Justice successfully sued to make public over 118,000 previously-sealed Remington documents. Investigative exposés by 60 Minutes and CNBC based on those documents and others forced Remington into a two-month bankruptcy. Though short-lived, the bankruptcy caused a delay in a wrongful death lawsuit filed by families of nine victims and a teacher who were shot and survived the 2012 Sandy Hook Elementary School shooting with a Remington.
The suit was initially dismissed by a state court based on federal immunity protections for firearms manufacturers under the Protection of Lawful Commerce in Arms Act of 2005. But after the Connecticut Supreme Court ruled that the suit's wrongful marketing claim could proceed under state law, Remington's insurers reached an astounding $73,000,000 settlement on February 15, 2022.
Public Justice connected the dots from unsealing secret court documents to the historic settlement and accountability (Remington is now defunct) reached by the law firm of Public Justice Board Secretary Preston Tisdale, for whom the case was personal. "Today was a great day for Preston and his firm and all the hard work they did over that unspeakable tragedy. But to hold the gun manufacturers responsible and get a settlement is some very small recompense to those families but it sends a broader signal to those manufacturers and the things that they do," said Board President Dan Bryson when the settlement was announced.
As co-sponsor of SB 1149, Public Justice also took the lead in calling out the Chamber of Commerce and Big Pharma when they opposed the Public Right to Know Act using "old, inaccurate myths and distortions," adding some new disinformation. It didn't work.
"In an open society, court records are presumptively open to public inspection. Even in a dispute between private parties, a court's resolution of that dispute is a matter of public interest. This is especially true when a case involves a public danger, such as a defective product or environmental hazard. But courts repeatedly issue overbroad protective orders that keep discovery information secret and protect incriminating documents — and lawyers mutually agree to settlements and stipulated orders that prohibit disclosing the very facts that prompted the case. Though secrecy is sometimes necessary to protect personal information or legitimate trade secrets, it is grossly inappropriate when it clearly keeps information about ongoing dangers from the public, which — in a very real way — can threaten health, safety and even lives," Senator Leyva said in presenting SB 1149 for a Senate floor vote on May 23.
"In the case of Purdue Pharma, the company told outright lies for many years regarding safe dosage levels and the likelihood of addiction from Oxycontin while hiding behind a decade long wall of courthouse secrecy, which ultimately killed hundreds of thousands of people," Leyva said, before citing how "tens of thousands of women were harmed or died" by using Bayer's Essure, a supposedly safe metallic nonsurgical form of birth control. She offered to cite scores of other examples.
SB 1149 passed with 26 'Yes' votes to 10 'No' votes.
"Information about defects and hazards created by companies should never be hidden behind a veil of courthouse secrecy that can endanger the lives and safety of Californians," Leyva said. "The public must have access to this vital information so that they can decide — for themselves — how they can protect themselves and their families from these defective products or toxic hazards. It is unconscionable that any company would ever seek to keep critical information that can lead to injuries or even deaths from the public — and all because of their desire for keep making profits. I thank my Senate colleagues that voted for SB 1149 today, as they are standing on the side of the public by helping to prevent future injuries or deaths."
"For decades, settlement agreements, stipulations for court orders, and standing protective orders have hidden information that the public has the right to know," said Professor Richard Zitrin, who brought the bill to Leyva. "Companies keep this information secret not because of legitimate trade secrets but to avoid accountability for their dangerous and defective products that harm the public. Public access to court records is an inherent part of a transparent and fair court system that ensures justice for all."
Without fairness and transparency, people — including children — are harmed, traumatized and die as the result of a preventable tragedy.
If SB 1149 is approved by the Legislature and signed into law, California would join several other states that have enacted similar anti-secrecy laws, including Florida, Louisiana, Montana, South Carolina, and Washington.
********************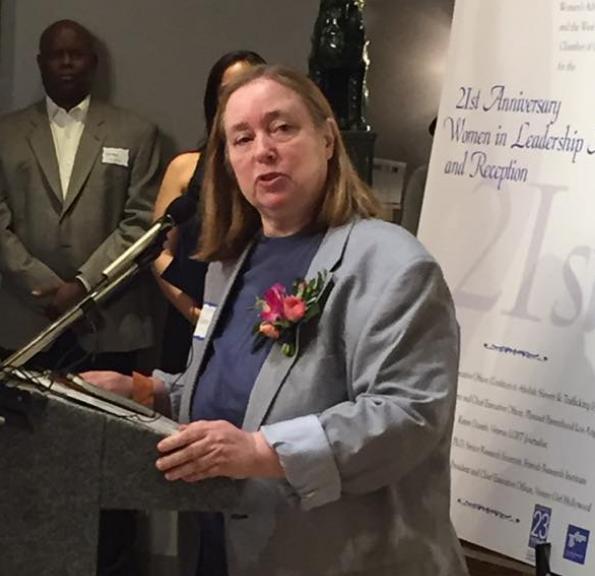 150 people on Tennessee's sex offender registry for HIV-related conviction
Nearly one-half of HIV registrants on the SOR were women and over three-quarters of HIV registrants were Black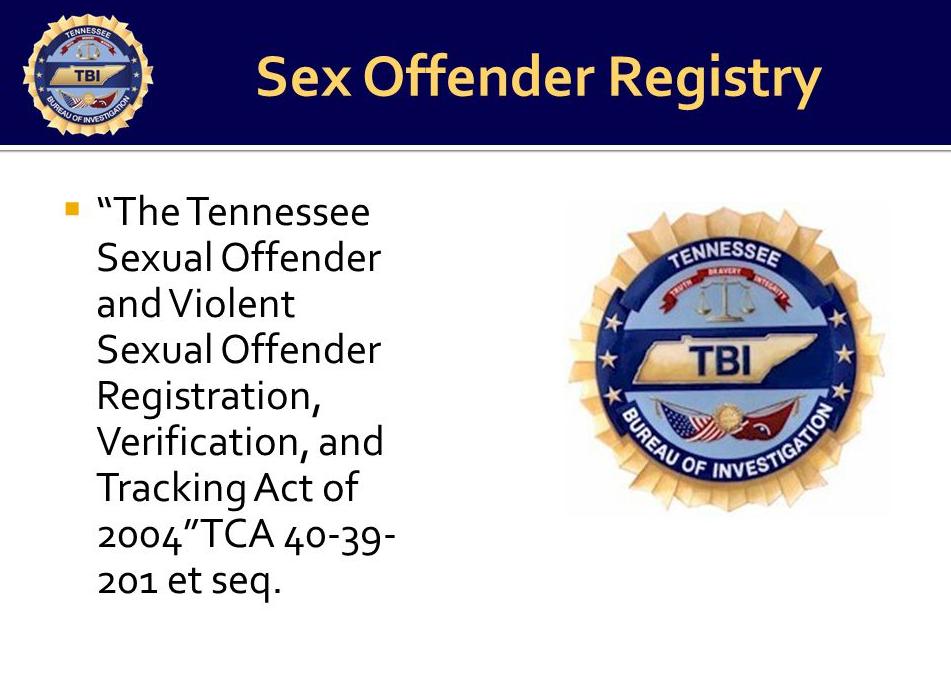 LOS ANGELES – At least 154 people have been placed on Tennessee's sex offender registry (SOR) for an HIV-related conviction since 1993, according to a new report by the Williams Institute at UCLA School of Law.
Enforcement of HIV crimes in Tennessee disproportionately affects women and Black people. Nearly one-half of HIV registrants on the SOR were women and over three-quarters of HIV registrants were Black.

Tennessee's two primary HIV criminalization laws—aggravated prostitution and criminal exposure—make it a felony for people living with HIV to engage in sex work or other activities, such as intimate contact, blood donation, or needle exchange, without disclosing their status. Both are considered a "violent sexual offense" and require a person convicted to register as a sex offender for life.

Examining Tennessee's sex offender registry, researchers found that Shelby County, home to Memphis, accounts for most of the state's HIV convictions. Shelby County makes up only 13% of Tennessee's population and 37% of the population of people living with HIV in the state, but 64% of HIV registrants on the SOR. Moreover, while Black Tennesseans were only 17% of the state's population and 56% of people living with HIV in the state, 75% of all HIV registrants were Black.

In Shelby County, 91% of aggravated prostitution convictions resulted from police sting operations in which no physical contact ever occurred. In addition, the case files showed that 75% of those convicted were Black women. When it came to criminal exposure case files, all of those convicted except one person were Black men.

"Tennessee's HIV criminal laws were enacted at a time when little was known about HIV and before modern medical advances were available to treat and prevent HIV," said lead author Nathan Cisneros, HIV Criminalization Analyst at the Williams Institute. "Tennessee's outdated laws do not require actual transmission or the intent to transmit HIV. Moreover, the laws ignore whether the person living with HIV is in treatment and virally suppressed and therefore cannot transmit HIV."

KEY FINDINGS
Incarcerating people for HIV-related offenses has cost Tennessee at least $3.8 million.
Of the 154 people who have been placed on Tennessee's SOR for an HIV-related conviction, 51% were convicted of aggravated prostitution, 46% were convicted of criminal exposure, and 3% were convicted of both.
Women account for 26% of people living with HIV in Tennessee and 4% of people on the SOR, but 46% of the SOR's HIV registrants.
Black people account for 17% of people living in Tennessee, 56% of those living with HIV, 27% of people on the SOR, but 75% of the SOR's HIV registrants.
Black women were the majority of aggravated prostitution registrants (57%), while Black men were the majority of criminal exposure registrants (64%).
People with an HIV-related offense are more economically vulnerable when compared to others on the state's SOR.

One in five (19%) HIV registrants were homeless compared to 9% of all SOR registrants.
28% of HIV registrants reported an employer address compared to about half (49%) of all SOR registrants.

Shelby County has one aggravated prostitution conviction for every 115 people living with HIV in the county, and Black people were 90% of all people convicted for aggravated prostitution.

Over 90% of aggravated prostitution convictions in Shelby County were the result of police sting operations.
Only 3% of aggravated prostitution convictions in Shelby County alleged any intimate contact.
Nearly all (95%) people arrested in Shelby County for criminal exposure were Black men, compared to 64% of people statewide.
The Williams Institute has conducted research on HIV criminalization in numerous U.S. states.
New Pew Research Center poll: Americans at odds over Trans issues 
Strong majorities favor non-discrimination protections but weaker support for access to transition-related care among minors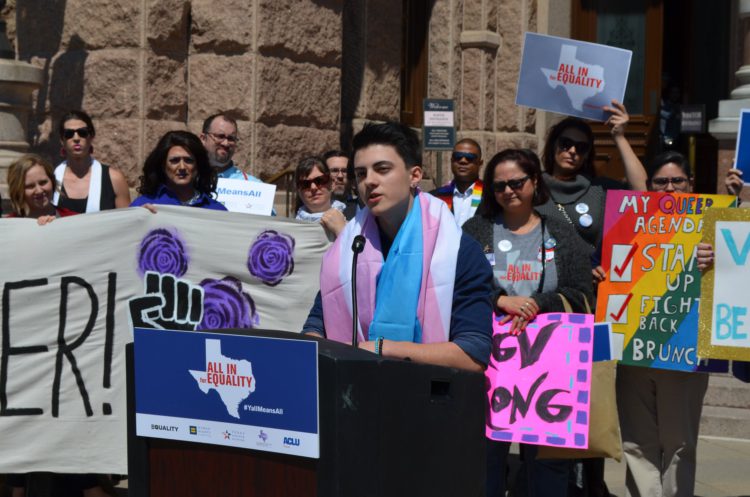 WASHINGTON – A new survey from a leading non-partisan research center reveals Americans have mixed views on transgender issues at a time when states are moving forward with measures against transgender youth, with strong majorities favoring non-discrimination protections but weaker support for access to transition-related care among minors and participation in school sports.
The Pew Research Center issued the findings on Tuesday as part of the results of its ongoing study to better understand Americans' views about gender identity and people who are transgender or non-binary. The findings are based on a survey of 10,188 U.S. adults from data collected as part of a larger survey conducted May 16-22.
A majority of respondents by wide margins favor non-discrimination protections for transgender people. A full 64 percent back laws or policies that would protect transgender people from discrimination in jobs, housing, and public spaces, while roughly 8-in-10 acknowledge transgender people face at least some discrimination in our society.
Additionally, nearly one half of Americans say it's extremely important to use a transgender person's new name after they undergo a transition, while an additional 22 percent say that is somewhat important. A smaller percentage, 34 percent, say using a transgender person's pronouns is extremely important, and 21 percent say it is somewhat important.
But other findings were less supportive:
60 percent say a person's gender is determined by sex assigned at birth, reflecting an increase from 56 percent in 2021 and 54 percent in 2017, compared to 38 percent who say gender can be different from sex assigned at birth.
54 percent say society has either gone too far or been about right in terms of acceptance, underscoring an ambivalence around transgender issues even among those who see at least some discrimination against transgender people.
About six-in-ten adults, or 58 precent, favor proposals that would require transgender athletes to compete on teams that match the sex they were assigned at birth as opposed to teams consistent with their gender identity, compared to 17 percent who oppose that and 24 percent neither favor nor oppose it.
46 percent favor making it illegal for health care professionals to provide transition-related care, such as hormones or gender reassignment surgery, to someone younger than 18, compared to 31 percent who oppose it.
Americans are more evenly split when it comes to making it illegal for public school districts to teach about gender identity in elementary schools (which is favored by 41 percent, and opposed by 38 percent) and investigating parents for child abuse if they help someone younger than 18 obtain transition-related care (37 percent are in favor and 36 percent oppose it).
Young adults took the lead in terms of supporting change and acceptance. Half of adults ages 18 to 29 say someone can be a man or a woman even if that differs from the sex they were assigned at birth, compared to about four-in-10 of those ages 30 to 49 and about one-third of respondents 50 and older.
Predictably, stark differences could be found along party lines. Democrats by 59 precent say society hasn't gone far enough in accepting people who are transgender, while 15 percent say it has gone too far and 24 percent say it's been about right. For Republicans, 10 percent say society hasn't gone far enough, while 66 percent say it's gone too far and 22 percent say it's been about right.
Read the full report here.
Marriott hosting anti-LGBTQ Moms for Liberty's national conference 
Moms for Liberty spouts overt hate against the LGBTQ community, regularly targeting trans individuals and LGBTQ books


By Olivia Little | WASHINGTON – Marriott International claims to support the LGBTQ community and celebrate Pride Month, but the hotel chain is hosting a national conference for Moms for Liberty, an overtly anti-LGBTQ organization known for strategically harassing public school employees and advocating for school book bans. 
Marriott has vocally celebrated Pride Month for years, even launching a "Love Travels" campaign in support of organizations and individuals advocating for inclusion and equity.
Despite Marriott's open LGBTQ support, Moms for Liberty will hold its national summit at a Marriott hotel in Tampa, Florida, next month, with a speaker lineup packed with anti-LGBTQ figures. Florida Republican Gov. Ron DeSantis — who recently signed the state's "Don't Say Gay" bill into law — will headline the conference, appearing along with Sen. Rick Scott (R-FL), author of a manifesto that denies the existence of trans people, and anti-LGBTQ conservative commentator Allie Beth Stuckey.
Moms for Liberty spouts overt hate against the LGBTQ community, regularly targeting trans individuals. The group's official Twitter page quoted an article in March claiming that The Trevor Project — the world's largest suicide prevention and crisis intervention organization for LGBTQ youth — "is actively grooming children into a trans identity." As recently as June 13, Moms for Liberty described the increase of young people identifying as trans as a "transgender contagion" and encourage parents to "fight" it.
The organization has advocated for the removal of select books with LGBTQ themes, describing the basis for removal as "sexually explicit" content — all while partnering with transphobic publishers to place right-wing propaganda in public school libraries. One chapter even filed a public records request asking for a list of "LGBTQ" book titles from the school library.
Marriott is allowing a clearly anti-LGBTQ organization to use its facilities to continue spreading hate — and is subsequently profiting from that hate.
********************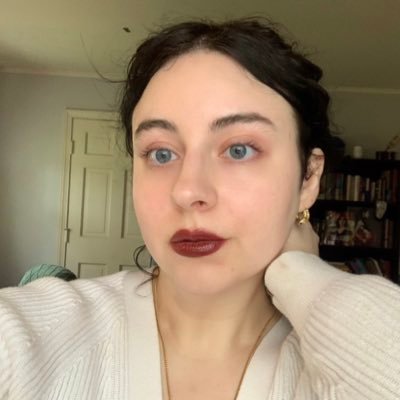 Olivia Little is a researcher at Media Matters. She holds a bachelor's degree in law and public policy from Indiana University. Olivia previously worked as a research associate for Sen. Bernie Sanders' 2020 presidential campaign.
The preceding article was previously published by Media Matters for America and is republished with permission.