Whipping it good for Pride
Cardi B.'s vodka-infused concoction taking over queer bars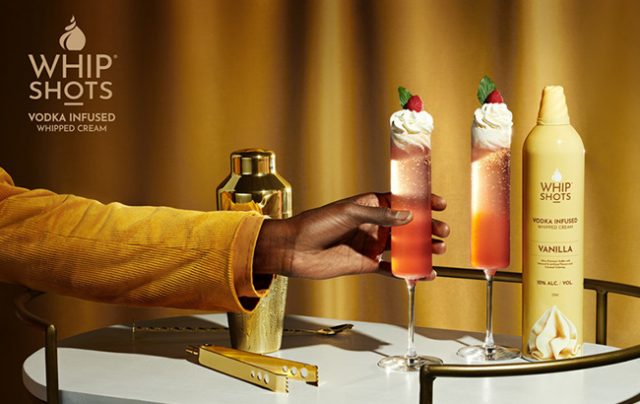 By Susan Hornik | If you are ready to get your drink on at this weekend's PRIDE, Whipshots, the first-of its-kind, non-dairy, vodka-infused whipped cream by Starco Brands and rapper Cardi B., is featured in lots of fun activations for you to experience throughout West Hollywood.                                            
The brand is taking over several LGBTQ+ bars and clubs along Santa Monica Boulevard this week, with specialty cocktails and boozy brunches. In addition, attendees will have the chance to spin the "WHIP IT GOOD" Whipster Wheel, and spray Whipshots on the applicable body part the wheel lands on!
Those who wish to participate must donate at least $5 to play the Wheel, with all proceeds going to the Transgender Law Center.
"As the LGBTQ+ community faces even more political attacks this election year, it's more important than ever for brands to take a stand with the community in such a bold, unapologetic way," Patrick Thomas O'Neill, chief creative officer at Starco, told Los Angeles Blade.

"WHIP IT OUT, the Whipshots campaign for PRIDE 2022, reminds us all that we can have a little fun together as a community and still fight the good fight."
O'Neill created the first gay TV spot, IKEA's "Dining Table," and has also created several campaigns for the LGBTQ+ community, collaborating with GLAAD award winner, ABSOLUT Vodka on ABSOLUT OUT, which celebrates National Coming Out Day, ABSOLUT HUNK / HBO "Sex and the City," ABSOLUT JUICE launch with Lizzo, and The Zesty Guy campaign for Kraft Salad Dressing.
The commitment to connect to the LGBTQ community is both personal and professional for Starco's chief marketing officer, David Dreyer.
"As the father of queer children, it's important to me that Whipshots doesn't just celebrate Pride but is truly proud. Personally, I feel it's important to provide leadership that empowers this world to be a more loving, accepting place. If I can be a part of any change through our company that makes that possible, I've not only done my job but I'm also doing right by my girls."
Dreyer continued: "As members and fierce allies of the community, we celebrate Pride all year long. We're especially proud to participate in West Hollywood's celebration to bring the fun and sexy experience of Whipshots to life."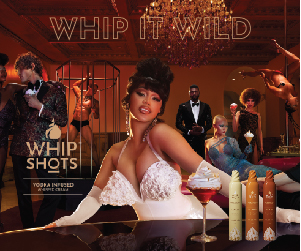 Boozy Activation Schedule
Heart
8911 Santa Monica Boulevard
West Hollywood, CA 90069
Wednesday, June 1 from 9pm-1am PT
Sunday, June 5 from 2pm-5pm PT
Micky's
8857 Santa Monica Blvd
West Hollywood, CA 90069
Thursday, June 2 from 9pm-1am PT
Rocco's
8911 Santa Monica Boulevard
West Hollywood, CA 90069
Thursday, June 3 from 9pm-1am PT
Beaches
8928 Santa Monica Blvd
West Hollywood, CA 90069
Saturday, June 4 from 1pm-4pm PT
PRIDE goers can sip on specialty cocktails whipped up just for the occasion and a boozy brunch option.
On Sunday, June 5, Whipshots will culminate the multi-day PRIDE extravaganza with an extra special float featured along the parade route, complete with 12 Cardi B-inspired Drag Queens – aka, "a dozen Cardis," guaranteed to get you all excited! The crew will then head back to Heart for more Whipster Wheel action.
AFTERGLOW ignites minds & hearts
"The notion of a one-size-fits-all relationship isn't true for everyone. The characters are surprised to learn other possibilities exist"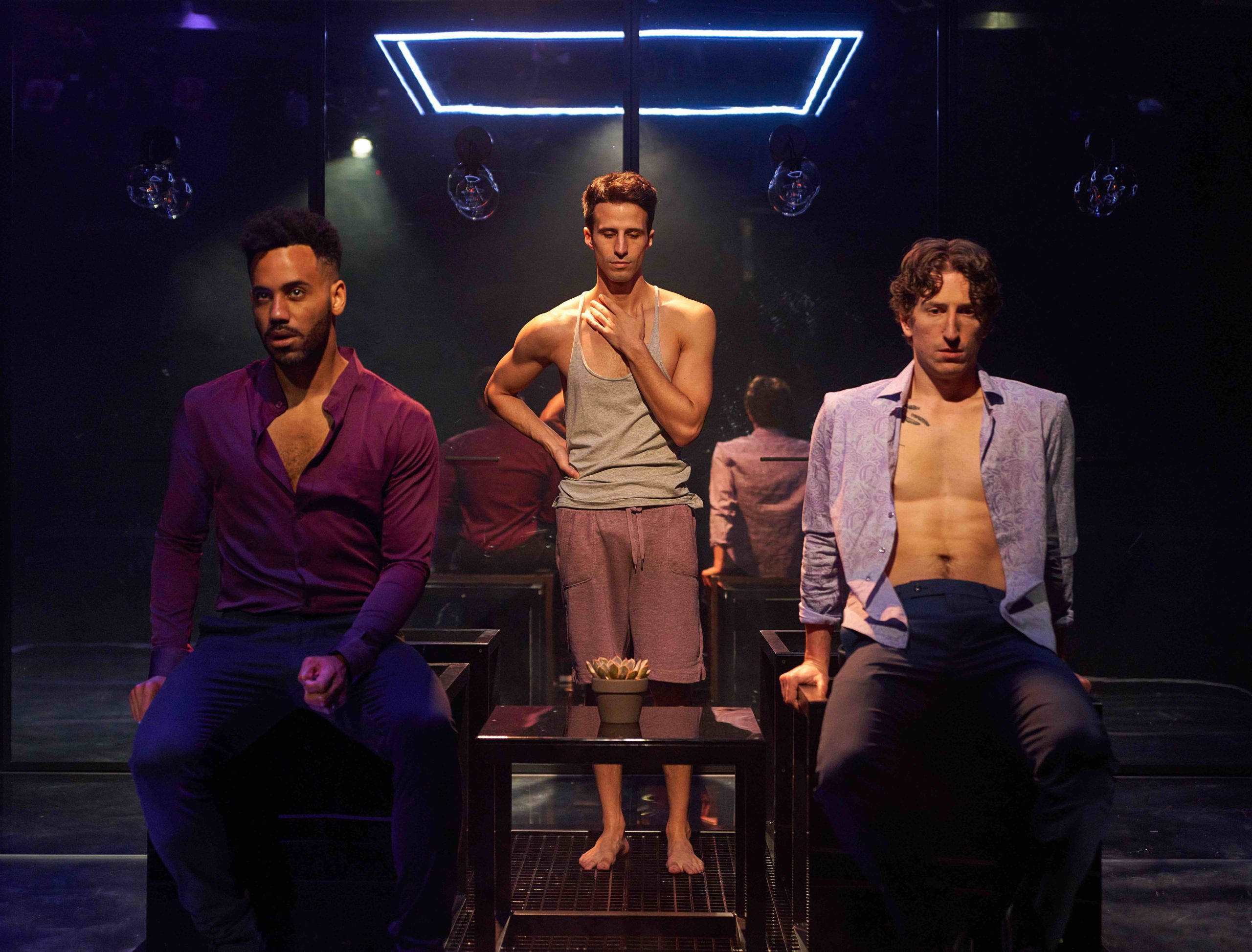 By Bekah Wright |HOLLYWOOD – Life imitates art, the saying goes. Sometimes, art also serves as a form of therapy. Enter Afterglow, a play written and directed by S. Asher Gelman. While he won't give away what unfolds in the play, Gelman doesn't hold back about what led up to its creation. So how will audiences view Afterglow? Will they see themselves reflected onstage? Will they find themselves seeking out therapy? Or will they experience a belief shift? Turn up the stage lights. The west coast premiere of Afterglow, and its director/writer, are ready for their close-up.
Currently running in Hollywood's Hudson Mainstage Theatre through June 19, Afterglow first made its appearance Off-Broadway and in London. The 90-minute, one-act play opens with a threesome, Josh (Noah Bridgestock) and Alex (James Hayden Rodriguez)–a married couple in an open relationship–who've invited Darius (Nathan Mohebbi) to share their bed. Though Josh and Darius have been chatting online, it's the first time the trio has met. Suddenly, they find themselves considering possibilities. "We've been brainwashed into a very specific understanding of what love is, what relationships are, what relationships can be, and what love can be," Gelman says. "The notion of a one-size-fits-all relationship isn't true for everyone. The characters are surprised to learn other possibilities exist."
It was a similar scenario that led Gelman to pen Afterglow. He and his husband Mati were a couple of months into opening their relationship when Gelman began seeing someone. "The experience almost ended my marriage," he says. Being brand new to consensual non-monogamy, Gelman had difficulty navigating the situation. "I was afraid of my feelings; I was dishonest about them, which caused a lot of pain." Guilt-ridden about how he handled the situation, he wrote Afterglow as a way of deconstructing and learning from the experience.
It was during the premiere of Afterglow that reality struck. "We were already polyamorous with our partner Tony, but completely oblivious to it." Already a great friend, Tony did everything with the couple, including spending the night. They embraced the newfound structure of a throuple. "Our society equates romantic love with ownership and commitment with exclusivity," Gelman says, "but nobody ever says you shouldn't be friends with other people because it would take away from your other friendships." For Gelman, Mati, and Tony, society's norms didn't fit. "Loving this other man didn't mean my husband and I didn't love each other as much, or in the same way."
As for the characters in Afterglow, the scenario begins with their exploration of an open relationship, but the perceived security of their marriage is shaken. Like the three men, the play has audiences examining their definitions of relationships.
During Afterglow's New York run, Gelman received an influx of messages akin to, "My partner of five years and I went to see the show last week, and we haven't stopped talking about it. This morning, we broke up." Others were from people who refused to bring their partners to the play for fear it would open a Pandora's Box and change their relationship. "In relationships, we want to freeze time," Gelman says. "I'm thrilled Afterglow has engendered people with the courage to have these difficult conversations and learn things they might have been afraid of knowing. We evolve as we gain new information about ourselves, and sometimes that information brings us apart."
Gelman realizes he and Mati have been lucky to have their relationship evolve in a parallel manner. It's what made it possible for him to tell Mati he'd developed feelings for Stefano, his now boyfriend. Mati is supportive of the relationship. "Polyamory gets a bad rap," Gelman says. "People see it as 'commitment lite,' but it's actually commitment heavy, a delicate balancing act of multiple people's schedules and needs to ensure everyone's happiness."
Ultimately, Afterglow is a global love story. "It's a shared experience of what we perceive true love and relationships look like," Gelman says. "Love is powerful. Love is strong. We should work towards it, understanding that it doesn't solve all the issues, and sometimes love just isn't enough."
As for Gelman, Mati, Tony, and Stefano, Afterglow's Los Angeles premiere is giving the four the opportunity to meet in person. "It's sort of the dream and the nightmare of polyamory when your partners are comparing notes right in front of you," Gelman laughs.
And for those wondering, Gelman says of his love life, "I'm no longer looking. I'm polysaturated."
Afterglow is playing till July 24th at the Hudson Mainstage Theatre. For further information, visit the Hudson's website.
Fun holiday gifts for car fans
Something for everyone, from Bentley trikes to a Mercedes tree topper
For all those gear heads in your life, here are some fun holiday gifts to get their motors running. Many of these stocking stuffers are affordable. Others, well, not so much.
Bentley Trike for Tykes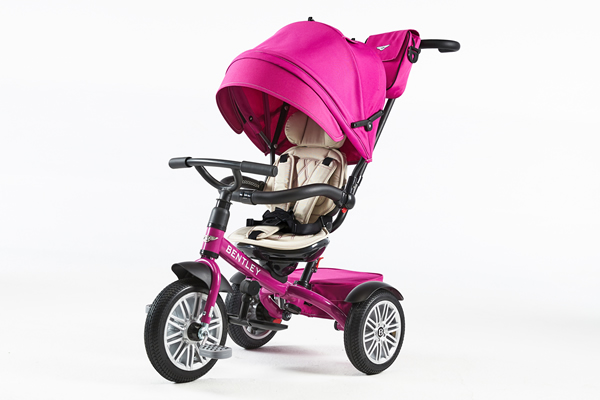 Leave it to Bentley to create a fancy fuchsia trike ($500). With six modes, from stroller to tricycle, parents can adjust this three-wheeler as a toddler gets older. Along with the "Big B logo," the Bentley name is emblazoned on the down tube. Yes, there are more subdued colors, but why bother?
Ford Sherpa Blanket
Cuddle up with a warm and fuzzy Sherpa blanket ($30), made of 100% polyester and the Ford logo embroidered in the corner.
MINI Travel Bag
For quick weekend getaways, MINI has a large soft-luggage travel bag ($190) with extendible handle, two wheels, large main compartment, outer pocket and removable zipped pockets.
Porsche Table-top Clock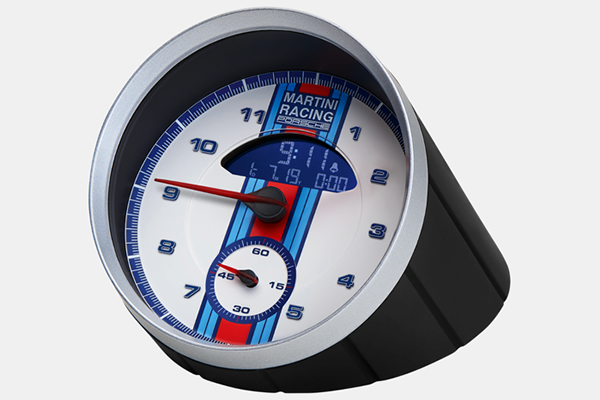 The alarm tone on this tabletop clock ($250) sounds just like a throaty Porsche 911 engine. Includes Martini Racing design, as well as a countdown function and analog/digital display.
Rolls-Royce Portable "Pursuit Seat"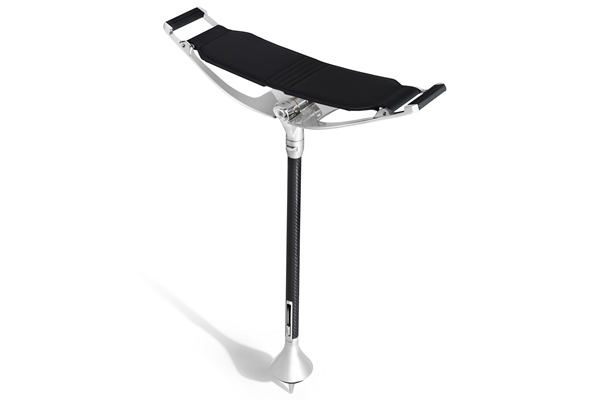 Rolls-Royce, known for its relentless pursuit of perfection, now has a portable "Pursuit Seat" ($8,800) — perfect for any derriere. The adjustable seat is anything but old school, made of carbon fiber, polished aluminum and cushy leather (tastefully embossed with the Spirit of Ecstasy insignia, of course).
Mercedes Tree Topper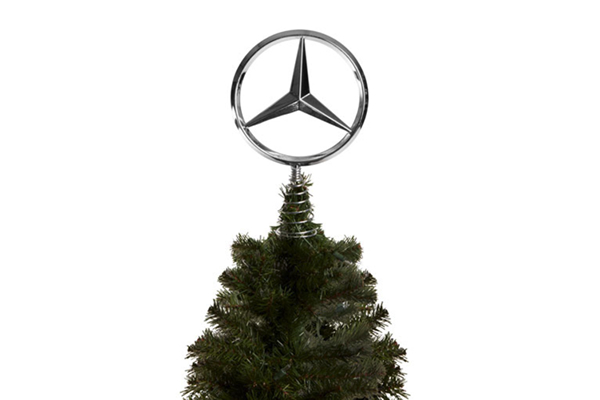 What better tree topper than a Mercedes three-pointed metal star ($52), which measures 8 inches across. Post on social, and dare anyone to top that!
Aston Martin Wrestwatch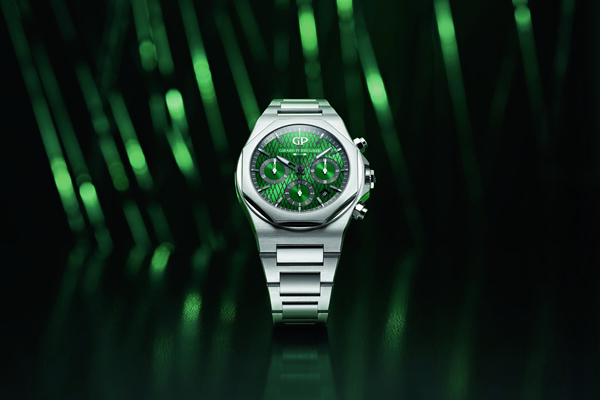 Just in time for the holidays, there's the Laureato Chronograph Aston Martin Edition ($18,000). Made by Girard-Perregaux), this ritzy wristwatch has a high-grade stainless-steel case, finely polished edges on the bezel, sapphire-crystal pane on the back, and racing-green paint applied to the dial 21 times.
Jaguar Suitcase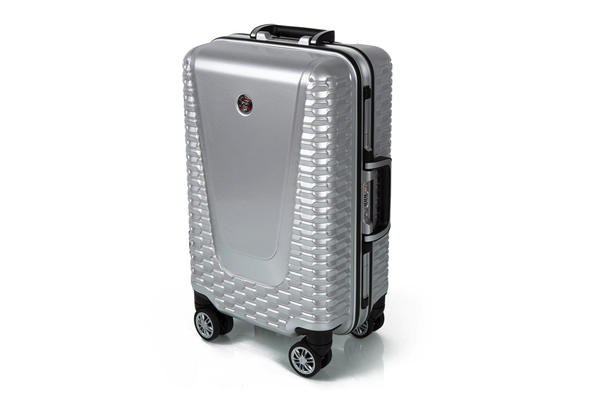 Simple but elegant, Jaguar's compact suitcase ($282) has a polycarbonate shell, aluminum frame and multidirectional wheels that look like real alloy car wheels. Two larger suitcases also available.
Subaru Holiday Sweater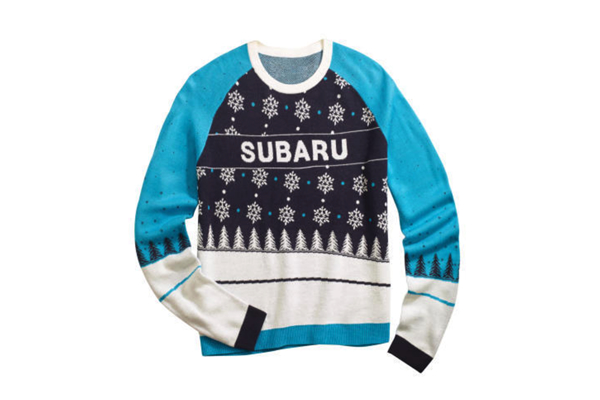 Just shy of being an entrant at some ugly-sweater contest, this festive Subaru holiday sweater ($70) is 100% acrylic and incredibly comfortable.
Front End of a 1962 Ferrari 268 SP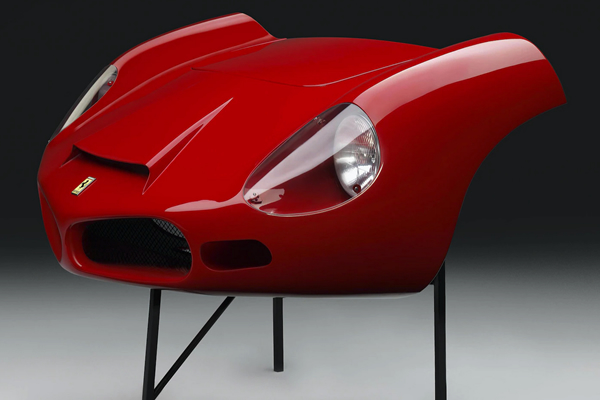 Only one 1962 Ferrari 268 SP race car was ever built, and now there's a full-scale replica of the front end ($22,000). A pedestal is available, or enthusiasts can mount this work of art on the wall.
Ferrari Vintage Steering Wheel
For more frugal fare (kinda sorta) Ferrari offers a vintage three-spoke steering wheel ($4,010). Such steering wheels were used in Ferraris between 1959 and 1965, and this full-scale repro—made of mahogany and polished aluminum—features the iconic prancing horse in the center.
Bentley Heritage Bear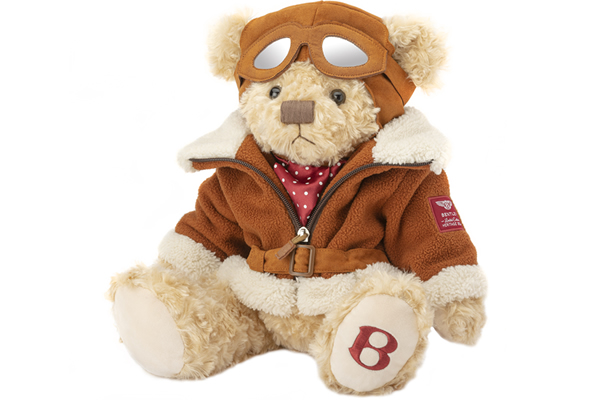 Many automakers offer cuddly teddy bears, and Bentley is no exception. The limited-edition Heritage Bear ($57) is decked out in snazzy fleece jacket, suede-like helmet and racing goggles. There's even a dust bag with drawstring for safekeeping.
Clean Origin Diamonds Equal Red Carpet Moment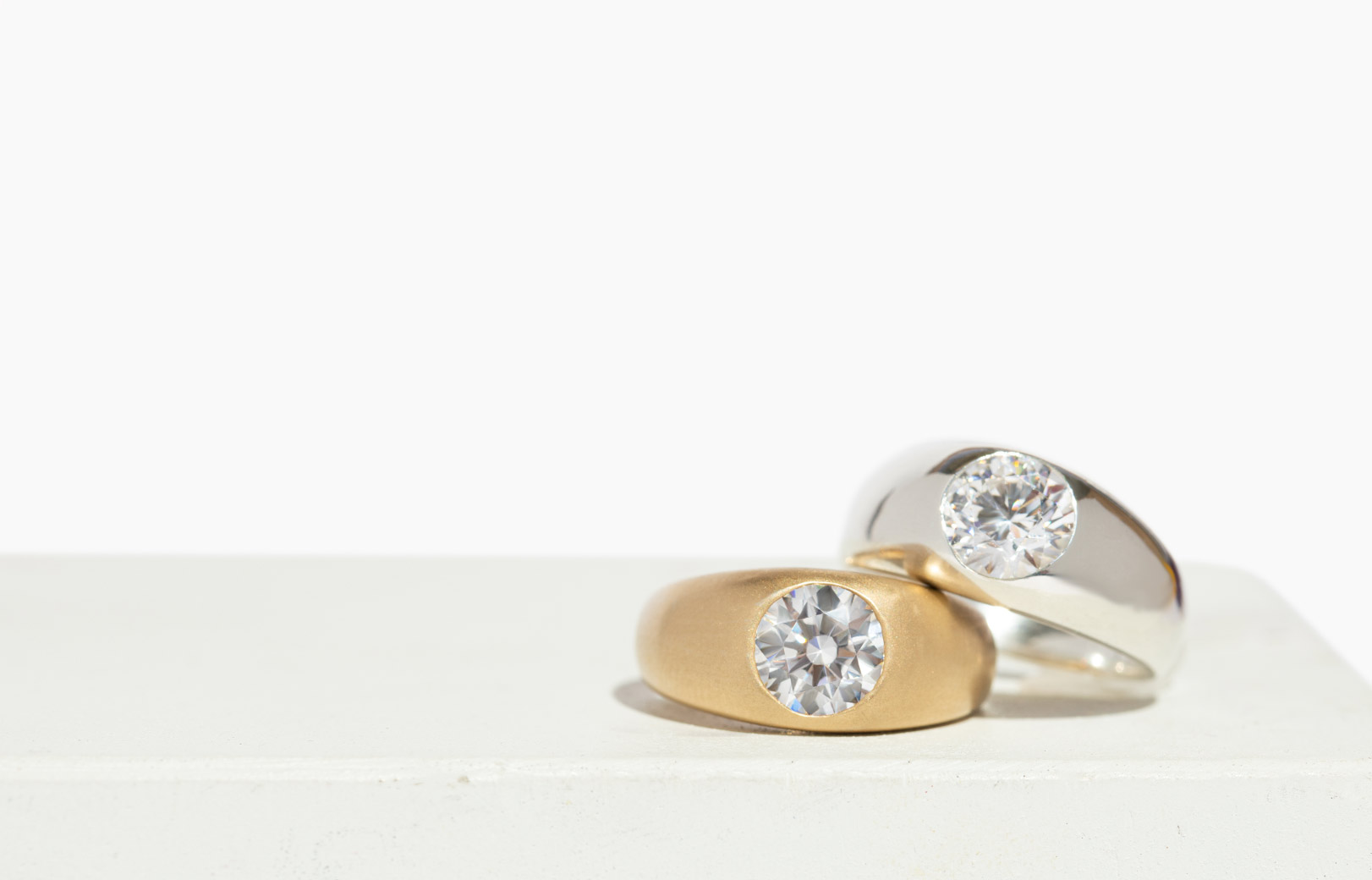 Parties, film premieres, awards shows… Occasions to glam up and step out abound in Los Angeles. Blinging out in diamonds is one way to make an impression. Currently making their red carpet debut – Clean Origin diamonds. Not only do these lab-grown gems dazzle, but they also serve as a statement from those who wear them: It's possible to deck out in diamonds and be kind to the environment.

Rather than being mined, Clean Origin diamonds are created in a lab through chemical vapor deposition (CVD) and High Pressure-High Temperature (HPHT). "Lab-grown diamonds are the only diamonds that are unequivocally 100% conflict-free," Alexander Weindling, co-founder of Clean Origin says of the company's mission to produce diamonds in an ethical and environmentally conscious manner. "Lab-grown diamonds are a way to enjoy the elegance and beauty of diamonds without causing environmental havoc and destruction."
Though the word "lab-grown" might lead some to believe a diamond replica is being produced, that's not the case. Mimicking how nature produces diamonds, CVD accelerates nature's process by exposing micro-thin, laser-sliced seed diamonds to a carbon-rich gas mixture at high temperatures of nearly 1,500 degrees Fahrenheit inside a vacuum chamber.
Similarly, HPHT diamond seeds are exposes diamond seeds inside a sealed chamber to 2,000+ degree Fahrenheit conditions and a pressure of 1.5 million pounds per square inch (PSI).
The result? "Clean Origin diamonds are indistinguishable from mined diamonds and, on the whole, are a far better cut," Weindling says. They're also primarily type 2A — the finest and rarest class of diamonds. "Less than 2% of all mined diamonds are iiA. This makes them shine far brighter than many mined diamonds."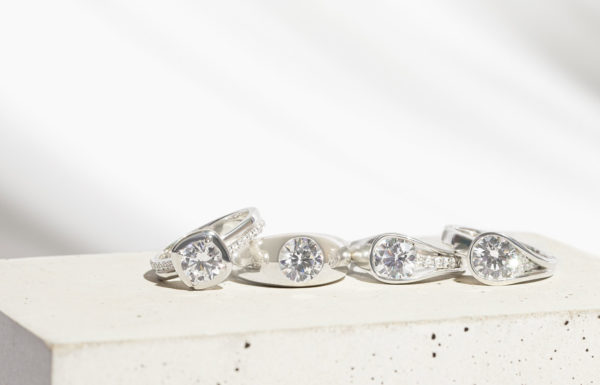 Clean Origin also uses recycled metals when possible. Their non-binary For Us Collection goes a step further, specifically with engagement and wedding rings, using heavier amounts of precious metals with matte finishes and flush stone settings. The collection's goal: signifying a union's solidity.
Ready to impress at upcoming fetes? Bring on the two-carat, diamond stud earrings, please. Or follow Weindling's advice and go with a 10-carat tennis bracelet set in 14-karat gold. The price tag for this beauty is a sweet, affordable $6,000. "Clean Origin prices are simply stunning," Weindling says. The kind of savings one can expect? That 4-carat D VVSI Ideal Cut mined diamond with its $175,000 price tag that's been luring is more readily available via the same diamond, lab-grown, for $40,000 from Clean Origin.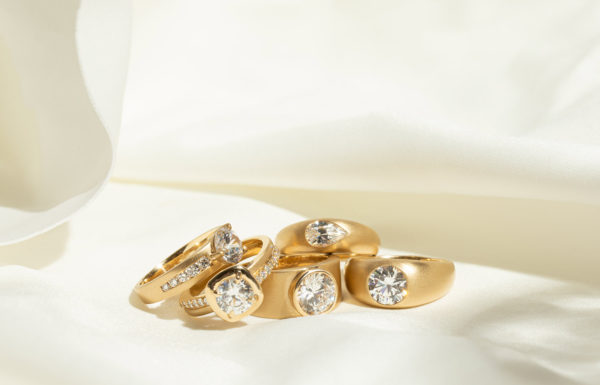 And for those who like putting their personal stamp on jewelry, the Clean Origin website allows for curation with its expansive selection of cuts and settings. Need a bit of guidance? Simply schedule a complimentary appointment for a virtual consultation with one of Clean Origin's diamond or design experts. Checking out the final design is done on your computer screen. Realize that other personal designs would have been more to your liking? Not to worry. Clean Origin has a 100-day, no-questions-asked return policy.
When the night of a star-studded event arrives, join the other luminaries on the red carpet wearing a Clean Origin diamond that wow. When asked the question, "Who are you wearing?" Reply, "Clean Origin diamonds. They're good for the planet, which is good for me and you." Be ready for resounding applause.