Greyson Chance is Out Louding Proud, & portraying gay icons (Again!)
Plus Building Homes for Ukrainian Refugees & new single "Palladium," available June 23rd, from his forthcoming third studio album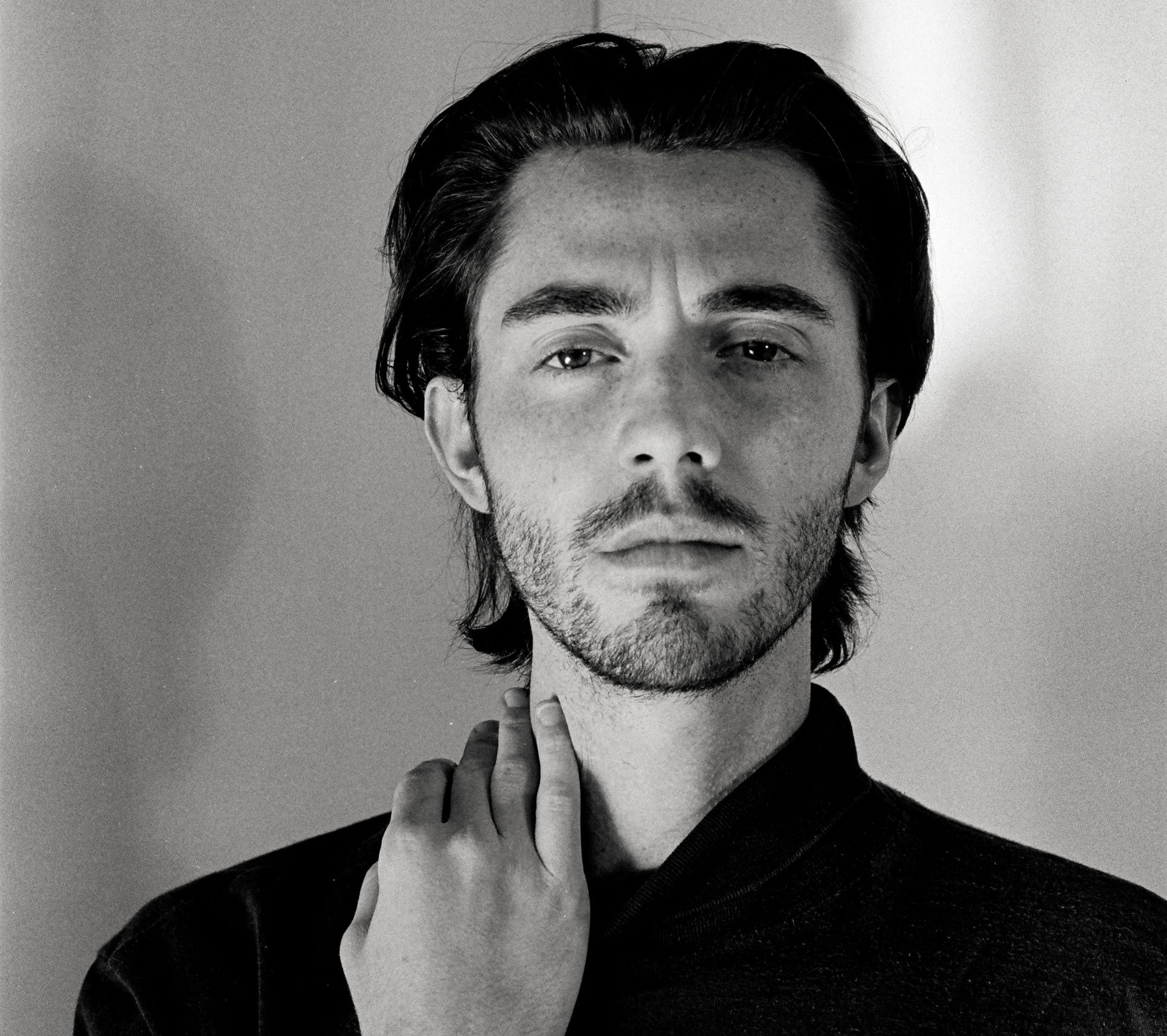 WEST HOLLYWOOD – Once there was a boy who had the guts to "portray" Lady Gaga on a now famous video. He belted out "Paparazzi" in a local talent show, unaware that it would change his life forever.
That boy was Greyson Chance. Greyson Chance, as his huge fan base is aware, is now all grown up and on his way to becoming an LGBTQ icon in his own right. Of that video twelve years ago, he says, "After spending my entire adolescence trying to distance myself from that video, I'm now at a place where I am so proud of that polo-wearing bowl-cut kid, who was brave enough to take a risk.
I love you, thank you for one hell of a ride."
That kid is still taking risks. He is taking on new exciting projects that stretch his art, but more, expand his heart by enriching his fans, the worldwide LGBTQ community and in one case, Ukrainian families.
After a concert tour of Latin America late last year, he embarks on a European tour this summer. In between he has two significant performances.
He will be featured here in West Hollywood at the third annual OUTLOUD: Raising Voices Music Festival Saturday, June 4th, taking the stage at around 6:40pm as West Hollywood celebrates its inaugural Pride.
"This year, we are fortunate to bring the OUTLOUD experience to the City of West Hollywood to coincide with their inaugural WEHO Pride weekend celebration. OUTLOUD showcases established and emerging LGBTQ+ musicians and what better place to bring the community together to celebrate in one central location," JJLA Founder & CEO Jeff Consoletti told the LA Blade.
To purchase and for more info, including single-day pass availability, go to: www.weareoutloud.com or on social at @OfficiallyOUTLOUD.
The following week on June 11th, Greyson will be a country away, preforming for strangers-in-need a whole world away. The Inaugural World Peace Concert Fundraiser and VIP Masquerade Gala being held at the Versace Mansion in Miami headlines him in their performance roster. Proceeds from this event will be used to purchase land and build homes for Ukrainian refugees, in addition to providing them the opportunity to gain employment in the location selected for their new communities.
Won't be in Miami that night? No worries. This one-night event will be live-streamed globally. The live stream will include an art auction specifically by Ukrainian artists, a fashion show with a poolside Plexiglas catwalk, and live music performances by Greyson and other artists.
According to Versailles Ventures, 85% of profits from the event will be donated to the Health Care Foundation in support of purchasing housing and building communities for the Ukrainian refugees.
Details on the event, how to live stream and how to donate, can be found here.
New music is coming with the release of his new single "Palladium," available June 23rd across all streaming platforms. According to the press blurb that accompanied his announcement, "Palladium" marks the first single from Chance's forthcoming and highly anticipated third studio album of the same name, which is set for release this fall on Lowly.
Recorded in Nashville, "Palladium" impeccably captures Chance's raw, soulful, and perfectly pitched vocal prowess, harkening back to the show stopping energy that initially put the piano prodigy on the map. Matched with his well-crafted, reflective, and at times melancholic songwriting capabilities, "Palladium" finds Chance arriving at a new stage in his now 10-plus year career.
Later this year, watch for Greyson in his first major film role. Currently in post-production, the movie Maybelline Prince is based on the eponymous novel by Danné Montague-King. Greyson stars as Danie King, the character based on Montague-King himself. MAYBELLINE PRINCE follows the story of Evelyn "Miss Maybelline" Williams, an aging beauty and socialite who inspired and influenced the creation of the iconic makeup brand, Maybelline, and Danie King, an eccentric, gay skin-care scientist. Evelyn had a strong desire to remain relevant and glamorous while Danie's general philosophy was to throw social norms to the wind and live on top of the world.
Whether you catch him playing an LGBTQ icon like Montague-King, or becoming one himself, dive into all things Greyson. He is an established flavor in the West Hollywood/Los Angeles Pride scene and having a cultural and philanthropical impact on the rest of the world.
While he loves and appreciates the child-him that launched his path forward, Los Angeles audiences love the beautiful man he has become.
Don we now our gay apparel: Bryan Ruby's new Country Christmas
From a gay man in love, comes a country Christmas carol – no longer just in him, but out, ready for us to use it however we want to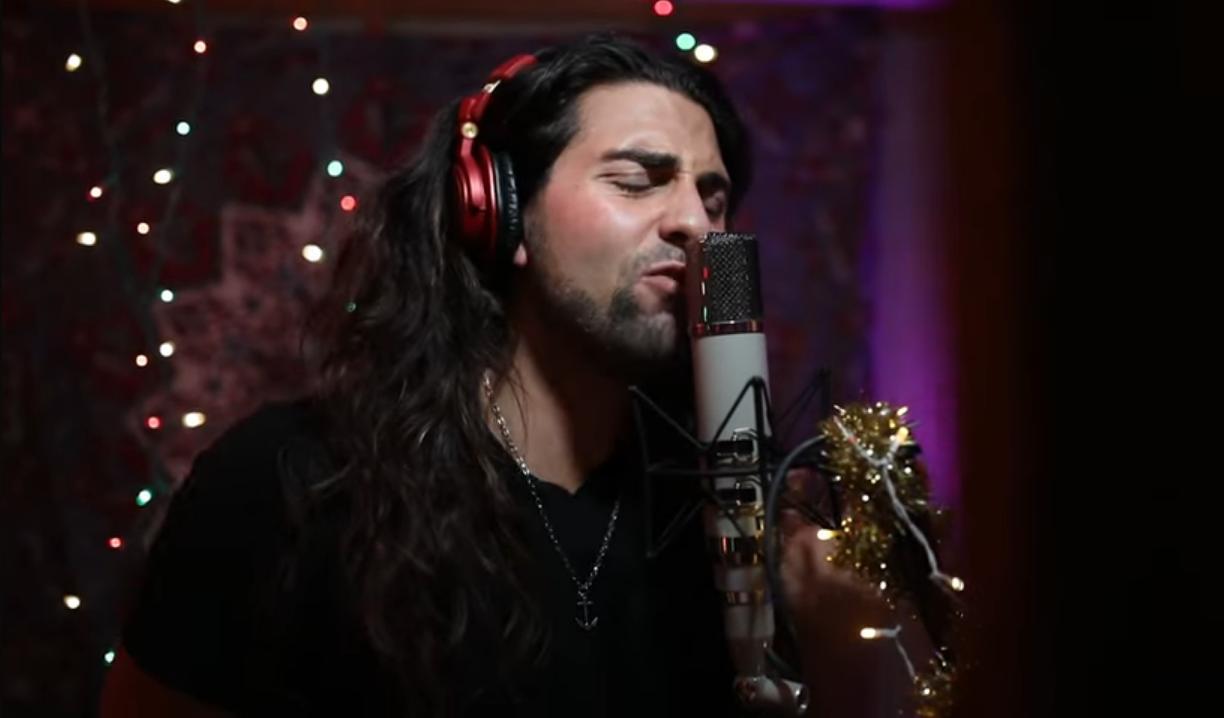 HOLLYWOOD – Ever since Gene Autry warbled "Rudolph the Red Nose Reindeer" in 1949, country music artists have tried to lay claim to the Christmas carol. Of the various musical genres, country artists seem to be the ones that want to show that they "get" Christmas the most. They can make a case for it right from that very first hit, thanks to Gene Autry's country song, Rudolph DID become the most famous reindeer, after all. 
Country music exudes down home feels, some melancholy and an achy breaky backstory. Perfect for a Christmas carol.
Recently, in losing her trademark bid to be named "Queen of Christmas", Mariah Carey embraced the truth and called country diva of all divas,Dolly Parton, "The Queen of the World, the Queen of Christmas, The Queen of Mine."
So, when one queen names you the real Queen of Christmas, you win. Long reign Dolly Parton… and with her, country music Christmas.
Enter gay singer, and professional baseball player, Bryan Ruby. He has just thrown his cowboy hat into the country Christmas ring. Bryan just released a new Christmas song called Christmas With You dedicated to his boyfriend.
Let that sink in. A male Country Music artist released a Christmas love song dedicated to his boyfriend. Move over Gene Autry, some new trails are being blazed.
This is not his first ride in the rodeo, either. Bryan Ruby is a trailblazing professional baseball player and rising Country music artist. In 2021, he became the only active professional baseball player to come out as gay, and his story was featured on the front page of USA Today, in The Los Angeles Blade & in hundreds of other media outlets around the world.
He is an avid songwriter, and a success in a genre that historically has not been LGBTQ friendly. His first single, Left Field, was featured on The TODAY Show and added to rotation on SiriusXM Country Pride, as well as the Academy of Country Music's Ultimate Pride Playlist.
The song Christmas With You would fit nicely in a playlist that features Carey's All I Want for Christmas and the classic Carpenter's hit Merry Christmas Darling. All three focus on a missing very special someone. That absent person is more important than any material Christmas trapping, and is yearned to be present for cuddling in front of a romantic fire.
For Bryan, that someone is Max, his love of three years. They met while Bryan was recording a commercial in a nearby studio. Their best times have been the times together alone. A while back, they took a road trip from Portland to LA. Bryan was on his way to sing the national anthem for the Dodgers. They sailed down Pacific Coast highway, the wind in their hair and deep affection in their hearts. They stopped at all the sights—the Castro, through the redwoods, strolling romantic Santa Barbara. "I'd just come out publicly," Bryan shared. "It was great to get some time together and ground ourselves before we got to LA and my life started to change."
This year, Bryan has been on the road a lot. He had clocked 75,000 miles doing music gigs, playing baseball, promoting LGBTQ acceptance in sports and representing his non-profit Proud To Be In Baseball.
While on the road, he thought of Max and it inspired a song. "It was written over the summer on a day where I was several time zones away from him, alone in a hotel room, and truly just missing him. For some reason I thought 'Christmas, that's our moment'. It's a moment we've shared in years past and we're slated to have a very low-key Christmas again this year," Bryan remembers. "They say the best songs come from true lived experiences and this is as true as you can get. I have always dreamed about writing country music that is real and authentic to my life, and I'm proud to be someone in the LGBTQ+ community who can do that."
When he got home, he sat quietly in front of the fire and played it for Max. "It was a nice moment for us."
Songwriters give us their private moments. As singer/songwriter Anna Nalick shared eloquently in the song "Breathe":
"Two am, and I'm still awake, writing a song
If I get it all down on paper, it's no longer
Inside of me, threatening the life it belongs to
And I feel like I'm naked in front of the crowd
'Cause these words are my diary, screaming out loud
And I know that you'll use them, however you want to"
So, from a gay man in love, comes a country Christmas carol, all down on paper, and into the air, no longer just in him, but out, ready for us to use it however we want to.
LGBTQ+ lovers out there, in front of your own fires, with your own Christmas romances, this one's for you.
Bryan Ruby – Christmas With You:
Country Songwriter By Day & Professional Baseball Player By Night
Keep up with Bryan on Facebook, Instagram & YouTube or visit his Website
*************************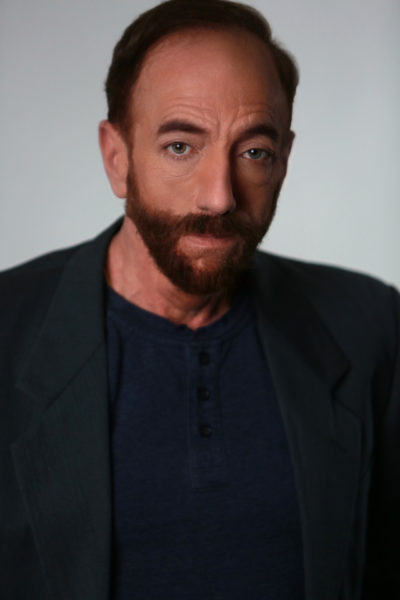 Rob Watson is the host of the popular Hollywood-based radio/podcast show RATED LGBT RADIO.
He is an established LGBTQ columnist and blogger having written for many top online publications including Parents Magazine, the Huffington Post, LGBTQ Nation, Gay Star News, the New Civil Rights Movement, and more.
He served as Executive Editor for The Good Man Project, has appeared on MSNBC and been quoted in Business Week and Forbes Magazine.
He is CEO of Watson Writes, a marketing communications agency, and can be reached at [email protected] .