Two families sue Utah over anti-trans youth sports law
By singling out trans girls- the children and their families allege, HB 11 violates multiple provisions of the Utah Constitution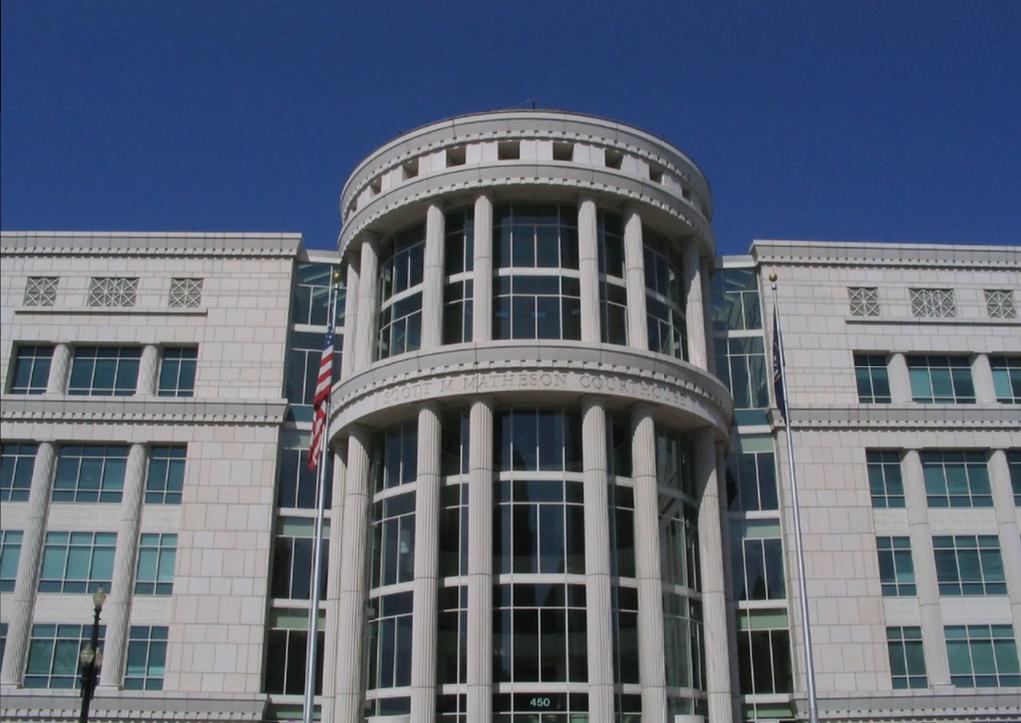 SALT LAKE CITY – Two Utah families filed a legal challenge in Utah state court Thursday against House Bill 11, which prohibits transgender girls from competing in school sports.
The law, which the Legislature enacted over Governor Spencer Cox's veto, singles out transgender girls in order to exclude them from girls' sports. It bars every transgender girl from competing on a girls' team regardless of her medical care or individual circumstances.
The students included in the challenge are transgender girls who are current public-school students, love sports, and want to participate in sports with other girls. The families of these children are proceeding anonymously to protect their children. They include Jenny Roe, a 16-year-old junior in High School who wants to play volleyball her senior year and Jane Noe, a 13-year-old swimmer. If HB 11 is allowed to go into effect, these children will be barred from playing the sports they love.
"My last season playing volleyball was one of the best times of my life. I loved my teammates, felt part of something bigger than myself, and finally had a way to socialize with friends after being cooped up during the pandemic, Jenny Roe said. "This law devastated me. I just want to play on a team like any other kid."
"It feels like an attack on our family," Jenny's mother, Debbie Roe added. "Parents want their kids to be happy and to be surrounded by people who love and nurture them. This law does the opposite—it tells my daughter that she doesn't belong and that she is unworthy of having the same opportunities as other students at her school."
"As parents, we want our children to be healthy and happy," said Jean Noe, mother of 13-year-old Jane Noe. "My husband and I love Utah and our children have benefited from living here. This law changes all of that and we are having serious conversations, for the first time, about whether we can stay here. It is deeply unsettling that the state would want to strip our child of the love and support she has received from her teammates, coaches, and entire sports community."
"This law bans transgender girls from competing with other girls in every sport, at every grade level, and regardless of each girl's individual circumstances," said Justice Christine Durham, former Chief Justice of the Utah Supreme Court and senior of counsel at Wilson Sonsini. "It cannot survive constitutional scrutiny and it endangers transgender children."
By singling out transgender girls for disfavored treatment, the children and their families allege, HB 11 violates multiple provisions of the Utah Constitution.
HB 11 is one of hundreds of anti-LGBTQ bills pushed in state legislatures across the country in 2022. Health care organizations such as the American Academy of Pediatrics and the American Psychological Association have opposed such legislation, as has the National Coalition for Women and Girls in Education.
Prior to the passage of HB 11, the Utah High School Activities Association (UHSAA) had guidelines governing the participation of transgender students in school sports. UHSAA provided information during the legislative session that only four transgender students had even used their process and that they had not had any complaints from students, families, or school administrators.
Of the 75,000 students who play high school sports in Utah, only four are transgender and only one had played on a girls' team.
Attacker in Sandy Utah gay teen bashing case gets probation
Judge follows the recommendation from probation department & terminates home detention & electronic monitoring- orders probation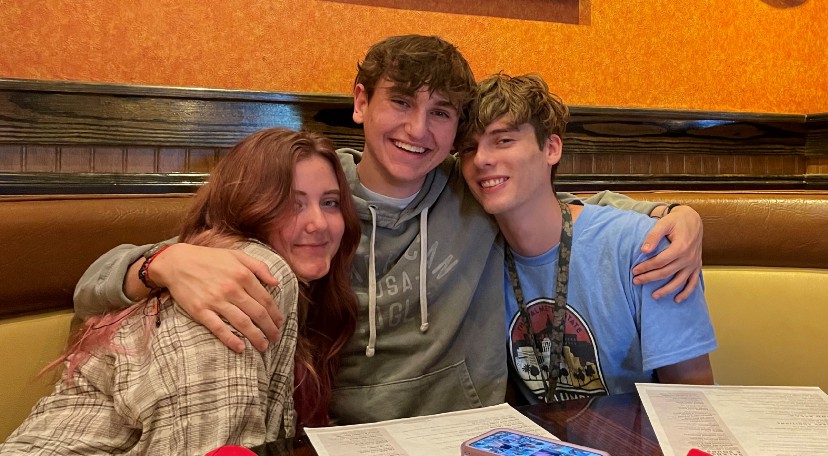 SANDY, Ut. – A juvenile who attacked Christian Peacock and his boyfriend Jacob Metcalf on July 30 outside Peacock's home in Sandy, an upscale suburb of Salt Lake City, was sentenced to probation by a Salt Lake County Third Judicial District juvenile court judge.
Fox News affiliate KTSU 13 reported during Wednesday's hearing, the judge reviewed recommendations from prosecutors and the Third Judicial District juvenile probation office to determine the next steps in the case. He ruled the teen to be low risk to the community.
"I appreciate the good report from home detention, it's an excellent report," said the judge. "So I am going to follow the recommendation from probation and terminate you from home detention and electronic monitoring. You're still going to be on probation."
The judge also ordered the minor to serve additional community service hours volunteering with LGBTQ+ groups, taking an empathy class, writing an apology letter to the victim who is now 18, and paying restitution for the material damages.
"The consequences of your actions – that's what we deal with a lot in juvenile court is kids learning how to take responsibility for their actions and learning to think before they act," added the judge.
The judge also ordered a December 30 review of the case with a written report from the probation office to monitor the offender's progress and to make further determinations in the case.
Speaking to reporters outside of the courthouse after the sentence was handed down, Peacock's mother Stefanie said; "It makes me sad that still today in 2022, kids are still going through this kind of thing. That anyone is going through anything like this, and especially that it happened to my son."
"It has always been a very safe neighborhood," said Kyle Peacock, Peacock's father. "Then to have something like this happen at your home, where you're supposed to feel safe, it just, it really riled a lot of different emotions that you didn't know you had inside of you."
"Be kind to others and don't punch somebody because you don't agree with who they are, that's just not okay. I think it's really important that we all keep standing up and saying this is not okay," Stefanie Peacock added. "That we are people and everyone should be loved and accepted."
Peacock and his boyfriend Jacob Metcalf were attacked on July 30 outside the Peacock family home
A carload of men shouting anti-gay slurs drove by as 17-year-old Christian and his boyfriend Jacob Metcalf hugged each other goodnight at the end of Christian's driveway in Sandy, an upscale suburb of Salt Lake City. Somebody in the car shouted, "We don't want faggots in our street." The boys were shocked, so Jacob stayed to talk instead of going right home as planned.
The car returned about 40 minutes later, and two people jumped out. 19-year-old Hayden Stowell made lewd sexual gestures, grabbing his genitals and asking if he was making Jacob and Christian sexually aroused.
Christian told me three other people stayed in the car shouting anti-gay slurs and "hyping up" the two who jumped out.
Christian told me he was afraid they would hit Jacob, so he stepped in front of him to protect him. A 17-year-old boy (name withheld due to his age) took a half step back and punched Christian's head, knocking him senseless and eventually landing him in the hospital with brain swelling.
Christian's sister Jocelynn heard the commotion and ran outside. She quickly captured photo evidence, snapping the car's license plate as it roared off. Jacob filmed part of the attack, including an admission that it was motivated by hatred of gay people.
🚨🚨 Sandy, UT – A gay young man was hugging his boyfriend in front of his home. The young men in this Infiniti stopped and the one person punched the kid in the face while calling him a "fa**ot." We need to identify this assailant. Contact Sandy, UT police. ⚠️Language⚠️ pic.twitter.com/801SYBoBUt

— Rainbow Youth Project USA (@RainbowYouthUSA) July 30, 2022
RELATED: Gay-bashed Utah teen & Mom seek safety from polygamy cult