A month of Pride on the screen
'Queer as Folk' reboot could be triumph — or colossal mistake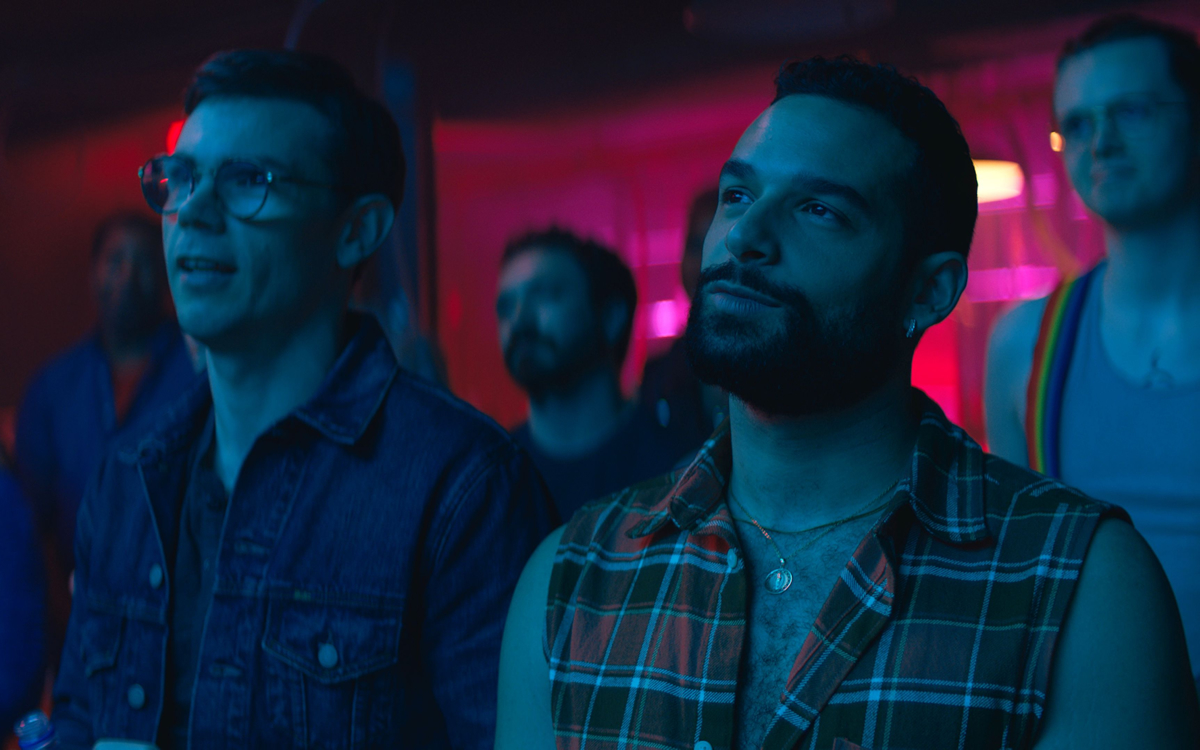 If you're a regular Blade reader, you already know that "Fire Island" was set to kick off your Pride Month viewing schedule when it dropped on Hulu on June 3. But while the Andrew Ahn-directed gay rom-com written by Joel Kim Booster (who co-stars with Bowen Yang and Conrad Ricamora) delivers enough smart, funny, and gloriously queer entertainment to keep us going all month long, there's also a whole queer plethora of movies and shows headed to our screens in June – which means film and TV fans have even more to celebrate during the first full-scale Pride in what feels like decades.
Even more exciting, it's a truly diverse crop, featuring stories about characters representing every color of the LGBTQIA+ rainbow and covering all the bases from romance to drama to comedy – a welcome change from the slim pickings we've been accustomed to for so long. There are so many, it might even be a bewildering task to put together your watchlist. Don't worry: as always, the Blade is here to help. Here's our list of the notable titles that have caught our eye:
BENEDICTION – June 3, in theaters. Siegfried Sassoon was a queer English wordsmith-turned-soldier who became one of the leading poets of the World War I era with works that captured the horrors of the battlefield and satirized the false patriotism behind the conflict. Now, this British indie, written and helmed by master director Terence Davies, follows the young poet (Jack Lowden) through this period of his life, covering his controversial criticism of the war, his "marriage-of-convenience" to a woman (Kate Phillips), and his on-again-off-again affair with renowned composer, actor, and matinee idol Ivor Novello (Jeremy Irvine). Heavy-hitters Simon Russell Beale, Peter Capaldi, and Gemma Jones also star – but be warned, it's not a happy story.
BALONEY – June 7, VOD. From director Joshua Guerci comes this no-holds-barred, "clothing optional" documentary that chronicles 18 months in the life of Baloney – a mostly male, mostly naked, very erotic San Francisco burlesque troupe that was the brainchild of queer artist Michael Phillis after he realized that "his worst day as an artist was still better than his best day as a tech manager." Already a fan favorite at film festivals like LA's Outfest, this cheeky celebration of LGBTQ sexuality and life experience was also featured at this year's DragCon, where it was nominated for Best Documentary.
QUEER AS FOLK – June 9, Peacock. Depending on who you ask, the highly anticipated reimagining of Russell T. Davies' groundbreaking series could well be the biggest LGBTQ television event – or the biggest mistake – of the year. Both the British and American versions of the original series have their own legion of fans, and while many of them may have expressed their qualms (to put it mildly) over the entire idea of a new reboot, the return of the franchise looks poised to make some welcome improvements as it reinvents the beloved series for a new era, stepping up its representation game with a more diverse assortment of characters than the group of predominantly white gay men featured by its predecessors. The storyline follows a group of LGBTQ friends in New Orleans – all played by queer-in-real-life performers – as their lives are transformed in the aftermath of a tragedy. The impressive cast includes Ryan O'Connell, Johnny Sibilly, Devin Way, Jesse James Keitel, Fin Argus, Candace Grave, Benito Skinner, Juliette Lewis, and Kim Cattrall. Shade from old-school fans aside, this one will be essential viewing.
FIRST KILL – June 10, Netflix. We know we can count on Netflix to deliver when it comes to "genre" shows with LGBTQ representation, and this sexy new lesbian-leaning vampire saga looks to be a sure-fire hit with queer horror fans. Based on the first volume of "The Slayer Chronicles" book series by Heather Brewer, the story follows Juliette, a teenage vampire preparing to take her place among her powerful vampire family; for her first kill, she sets her sights on Calliope, a new girl in town, only to find out her intended victim comes from a celebrated family of vampire hunters. According to the show's description, each of these antagonists quickly learns that their opponent is not too easy to defeat, but way too easy to fall for. We're definitely in, and we're pretty sure you will be, too. Imani Lewis, Sarah Catherine Hook, Elizabeth Mitchell, Will Swenson, Aubion Wise, Jason Robert Moore, Gracie Dzienny, Dylan McNamara, Dominic Goodman, Phillip Mullings Jr., MK xyz, Jonas Dylan Allen, and Roberto Mendez star.
LOVE, VICTOR – June 15, Hulu and Disney+. The popular series, inspired by and set in the same universe as Greg Berlanti's 2018 teen coming-out comedy "Love, Simon," returns for its third and final season to follow its young protagonist – whom we last saw torn between first boyfriend Benji and new love interest Rahim – as he goes on a journey of self-discovery to decide not only who he wants to be with, but more broadly, who he wants to be. It's not an easy process, especially with post-high-school plans looming and a whole new set of problems that Victor and his friends must work through in order to make the best choices for their futures. Michael Cimino, Rachel Hilson, Anthony Turpel, Bebe Wood, Mason Gooding, George Sear, Isabella Ferreira, Mateo Fernandez, Anthony Keyvan, Ava Capri, James Martinez and Ana Ortiz all return for the show's 8-episode victory lap.
DEAD END: PARANORMAL PARK – June 16, Netflix. For younger LGBTQ viewers, Pride month brings this extra-special animated treat, a series based on the graphic novels from award-winning creator Hamish Steele's horror-comedy graphic novels "Deadendia." It follows the adventures of Barney, a transgender teen (voiced by trans actor Zach Barack ) who works a summer job in a haunted theme park alongside his friend Norma – and a magical talking dog named Pugsley – while battling the totally real supernatural forces that dwell within it. A sardonic thousand-year-old demon named Courtney is their guide as they face zombie mascots, demonic game show hosts, sleep-sucking witches and the scariest thing of all – their first crushes! Groundbreaking queer representation? For sure. Fun for the whole family? Absolutely. Sounds like an all-around win to us.
WILDHOOD – June 24, Hulu. Another film festival favorite, this entry from two-spirit filmmaker Bretten Hannam is a Canadian import that breathes exhilarating new life into the familiar "queer coming-of-age" genre by putting the focus on the vastly underrepresented indigenous community. It's the story of a half-Mi'kmaq teen who runs away from his abusive father, taking his younger half-brother with him as he embarks on a quest to reconnect with his long-presumed-dead mother and his First Nation heritage. Along the way, they meet a two-spirit pow wow dancer who becomes their guide as they travel across Nova Scotia – and whose obvious attraction to the elder runaway begins to draw him toward a different kind self-discovery. Garnering acclaim and awards at festivals like TIFF, AFI Fest, and the Outfest Fusion QTBIPOC Film Festival, this off-the-beaten path look at queer experience looks like a must-see for any fan of diverse, authentic LGBTQ+ cinema, and stars Phillip Lewitski, Avery Winters-Anthony, Joshua Odjick, Joel Thomas Hynes, and Michael Greyeyes.
Gnarly 'Saltburn' takes us on a sexy, savage ride
Buzzed-about film manages to shock even when we expect the jolt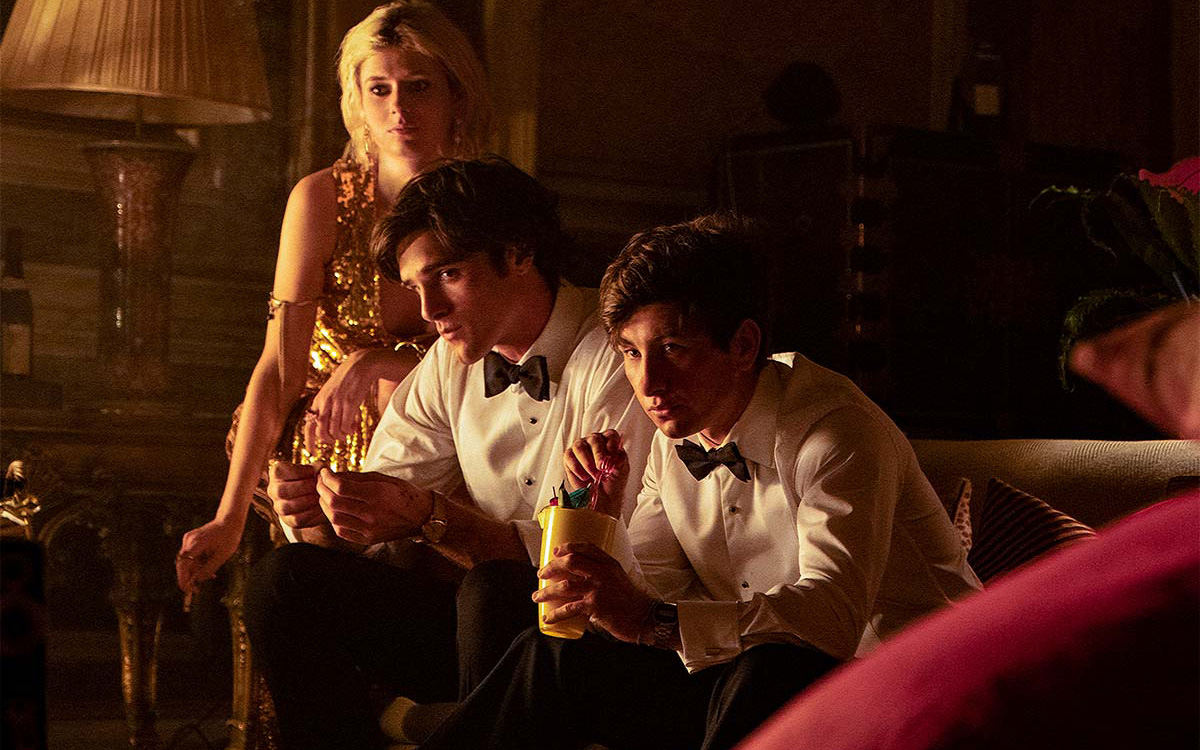 When a movie comes with as much buzz behind it as "Saltburn," one can't help but have expectations.
This is especially true when the buzz is fueled by rising talent, both in front of the camera (in this case, Oscar-nominee Barry Keoghan in his first leading role, alongside "Euphoria" sensation Jacob Elordi) and behind it (Oscar-winning writer/director Emerald Fennell, following up her debut feature, "Promising Young Woman"). When you add a deliberately vague, shamelessly provocative publicity campaign, which offers little more than a suggestion of the film's premise while luring us in with imagery that implies a dark but sexy wild ride through the world of the decadent upper class, it's almost impossible not to walk into the theater without feeling like you're in for a thrill.
That, of course, is exactly what Fennell and company want you to feel. "Saltburn," which opened in wide release the day before Thanksgiving, is a movie that counts on both your expectations and your ignorance; it needs you to be prepared for anything while knowing next to nothing, and it relies on your imagination to make assumptions and draw conclusions as you go. It's the story of Oliver Quick (Keoghan), a first-year student attending Oxford University on scholarship in the mid-2000s. Relegated at first to outsider status among his privileged peers, he becomes infatuated with wealthy Felix Catton (Elordi), a handsome and popular classmate, and gains his attention through a chance encounter. The two become close companions, and when the school term ends he is invited to spend the summer with Felix at Saltburn – his family's sprawling country estate.
It's there the movie begins to follow a more gnarly path. Immersed in the idyllic, dilapidated luxury of Saltburn, Oliver finds himself entangled in the dysfunctional dynamic of the household; he easily wins the approval of Felix's father and mother, Sir James and Lady Elspeth (Richard E. Grant, Rosamund Pike), but jealous sister Venetia (Alison Oliver), and scheming cousin Farleigh (Archie Madekwe), a "poor relation" who sees him as a threat to his own tenuous position in the family, are a different matter, and he must learn to navigate the behind-the-scenes politics required to keep them at bay.
It's impossible, really, to say much more about the events that unfold beyond that point, other than to say that it's a far cry from the nostalgic, semi-sweet gay coming-of-age story it might seem to be in the beginning, if the occasional ominous chord in the soundtrack and the glimpses of ugly human behavior on the screen didn't suggest otherwise. "Saltburn" is one of those movies that demands to be seen knowing as little as possible about its plot if one is to get the full experience, and we won't be revealing anything here that would ruin that – not even whether the "will-they-or-won't-they?" steaminess of Oliver and Felix's bromance ever comes to fruition.
What we will tell you is that Fennell – whose first film electrified audiences with a devastating twist ending – knows how to play an audience. She sets up "Saltburn" as a flashback; we know from the beginning that something big and presumably bad has happened, and its protagonist is a likable misfit who proceeds to narrate how it came to pass. From the film's first moments, we are anticipating the twist – which begs the question of how a twist can be a twist if we already know it's coming.
"Saltburn" addresses that question, though some viewers might not like the answer, by playing not just on our expectations, but on our hopes. While we may expect to be shocked, we also hope for a certain outcome; more than that, we become so attached to that hope that it can blind us to reality, so that when it finally hits us, it feels like we never saw it coming even though it was in plain view all along. That's the best we can do in explaining how Fennell's wickedly subversive, deeply disturbing mindfuck of a movie manages to shock us even when we expect the jolt.
Of course, it also delivers plenty of other shocks — drugs, sex, homoeroticism, lots of full-frontal nudity — before it gets there, and quite a few more disquieting, transgressive moments in which we see things that jar our understanding of what we are seeing or simply can't believe what we're seeing. When the gravesite scene comes up, you'll know that's one of the moments we're talking about.
Still, it takes more than shock value to make a movie worth watching, and "Saltburn" doesn't rest its laurels on a bag of manipulative tricks, no matter how skillfully they're executed. Fennell's movie delves deep into the economic class divide – a worldwide phenomenon epitomized by the genteel squalor of its upper-crust English setting – through its microcosmic portrait of the Catton family, whose benign and polite demeanor barely conceal the casual cruelty and shallow banality of their lifestyle. Even Felix – who, as superbly played by Elordi, seems genuinely kind and much more grounded than the rest of his clan – is ultimately a spoiled "golden child" used to getting what he wants and not above using his considerable charms to do make it happen. More than that, it plays with the uncomfortable notion that there's a part in all of us, no matter how much we may deplore the perceived excesses of the one percent, that would be willing to do anything to live in that world. Indeed, it's this conflicted idea that gives Fennell's movie its teeth, made even sharper by the fact that, no matter how ridiculous or downright awful her characters may be, she makes us feel for – and even like – all of them.
Of course, she's also an extremely literate Englishwoman, and she peppers her movie with references and themes from Shakespeare to Dickens to Agatha Christie, while paying ironic homage to the entire "country house" genre of British fiction. Her film craft is bold and distinctive, delivering (with the help of cinematographer Linus Sandgren) pastoral pleasures and Fellini-esque Bacchanales with equally arresting style. She deploys the talent of composer Anthony Willis to provide a stately-yet-gothic musical score that thrums with a low warning of menace, keeping us on edge throughout. And she has the good sense to assemble a superb cast – with the dryly hilarious Pike and the quietly heartbreaking Oliver as standouts, alongside Elordi – to make it all work.
It's Keoghan, though, who is ultimately the glue holding "Saltburn" together. His Oliver Quick is a character destined to become iconic, a one-of-a-kind portrait of enigmatic humanity that bestows movie star status upon the young Irish actor after a steadily impressive roster of high-profile supporting roles. When the film is over, you will either love him or hate him, but you will never forget him.
In fact, the same can be said about "Saltburn" itself, which has had its share of negative reviews from critics put off by its over-the-top style and manipulatively orchestrated storytelling. We'd have to respectfully disagree; it's an outrageous movie, to be sure, but purposefully so – and as for the storytelling, it is through its unapologetic manipulation that a movie which might easily otherwise have been just another mindless, lurid thriller into a savage piece of cinema that you'll want to see again and again.