Another Republican politician says Uvalde shooter was "transgendering"
After attacking pharmaceutical companies Fiore then falsely claimed the shooter had a "damaged" mind due to "transgendering" meds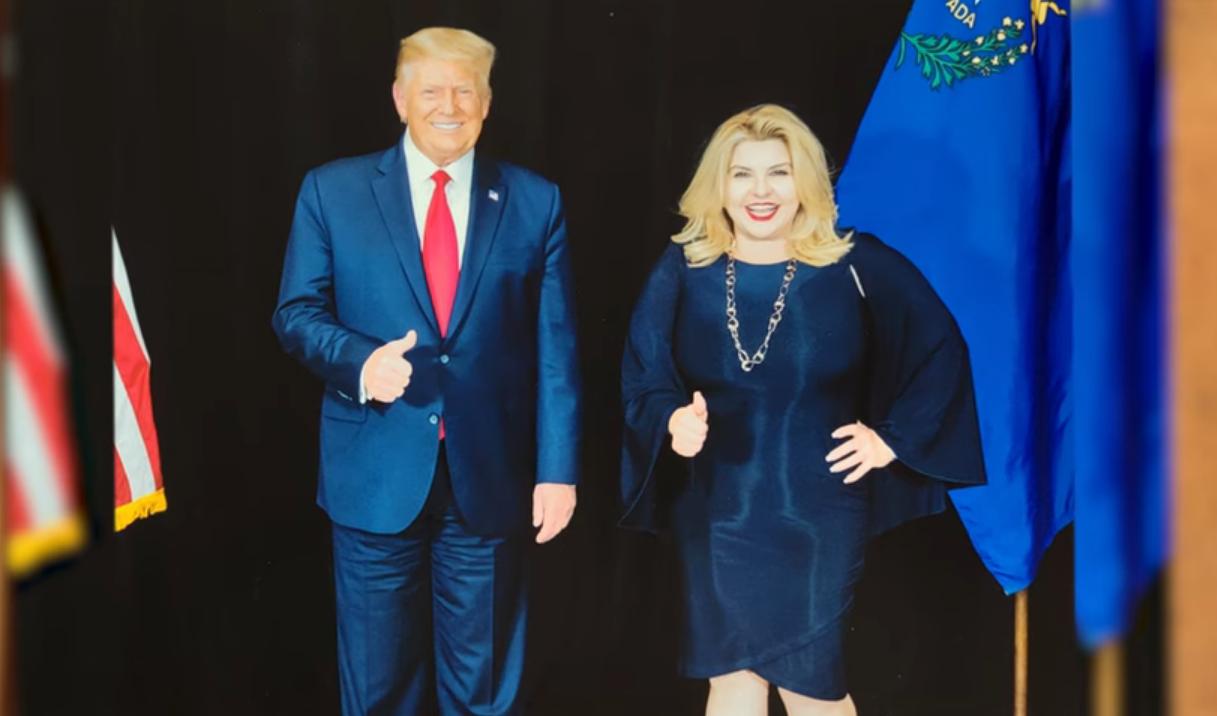 LAS VEGAS – Las Vegas City Councilmember Michelle Fiore, the Republican candidate for Nevada State Treasurer, in remarks at a recent campaign event alleged that the 18-year-old shooter in the Uvalde, Texas mass shooting was suffering from a "damaged" mind due to "transgendering" medications.
Fiore was repeating discredited posts made in right-wing circles on 4Chan and elsewhere which had gained traction after Arizona Republican Congressman Paul Gosar, who espouses radical right view points and former President Trump's MAGA philosophy, took to Twitter and spread a false and transphobic claim that the suspected shooter was a "transsexual leftist illegal alien."
Gosar, is an anti-immigration, anti-vaxxer, radical right hardliner who routinely cozies up to white nationalists. He was apparently promoting a false claim circulating on right-wing networks. Users shared images of a trans person unrelated to the attack claiming they were the shooter. He later deleted the tweet.
Fiore's remarks were caught on video and tweeted by Twitter User PatriotTakes, an account run by a group of dedicated researchers monitoring and exposing right-wing extremism and other threats to democracy.
Michelle Fiore, Nevada Republican candidate for State Treasurer, wants to "ban pharmaceutical companies" she believes are "behind" "all of the mass shootings" including the one in Uvalde.

Fiore then falsely claimed the shooter had a "damaged" mind due to "transgendering" meds. pic.twitter.com/TGIKQMoeS7

— PatriotTakes 🇺🇸 (@patriottakes) June 6, 2022
Fiore is a controversial figure in Nevada politics. One of the state's respected and largest newspapers, the Reno Gazette-Journal, reported last month that Fiore's career is marked by IRS issues and an FBI probe.
In late 2014, Fiore, then-Assembly Majority Leader and chairwoman of the Taxation Committee, found herself under scrutiny after news reports surfaced that the IRS had filed more than $1 million in tax liens against her and her home health care business. Some of those liens dated back to 2003, the Reno Gazette-Journal reported.
According to the IRS, a federal tax lien is a legal charge against your property that arises when you neglect or fail to pay a tax debt.
In response to the reports, Fiore blamed her IRS problems on her ex-husband and an unnamed book keeper, who, according to Fiore, had stolen from her business over a three-year period. Fiore also said at the time that she was in full compliance with the IRS and had been taking care of her debts through a payment plan.
Last year, the Las Vegas Review-Journal reported that FBI agents had opened an investigation into Fiore's campaign finances.
As part of the investigation, according to the newspaper, the FBI had raided Fiore's northwest Las Vegas home in January 2021. In the following months, the FBI also served Fiore with subpoenas for documents related to her campaign and political action committee, Future for Nevadans, and openly questioned witnesses at Las Vegas City Hall last July.
More than a year after the investigation is thought to have begun, the status of the investigation is unclear.
The Councilmember is also a supporter of former President Donald Trump. During the height of the coronavirus pandemic shut-downs in Las Vegas, she suggested that efforts to keep the city on shutdown to stop the spread of the virus was unnecessary, blaming "propaganda" for spurring people to judge and "hate" one another and suggesting that it was important to speak out despite so-called attacks by the liberal media the Las Vegas Review-Journal reported.
Fiore had gained national attention for her support of armed militiamen who clashed with federal law officers during armed standoffs last decade She announced last Fall a run for governor of Nevada, but abandoned those plans and instead filed for the race for state treasurer.
The Nevada Current, a nonprofit online source of political and policy news and commentary reported last month that the Republican firebrand was elected as a councilwoman for the City of Las Vegas in 2017. Prior to her election, Fiore served in the Nevada Assembly for two terms before leaving to run for Congress, but did not make it past the primaries.
She also served as Las Vegas Mayor Pro Tem until she stepped down from the position after facing criticism for racist comments at the Clark County Republican Party convention in June.
Fiore characterizes herself as something of a political outsider despite her long time involvement in state government. The self described "Lady Trump" said she would use her role as state treasurer if elected to "apply pressure from the outside" if fellow Republicans "stand in the way of me helping Nevadans."
"I have a loyal base of supporters for a reason- I work for them and nobody else. No special interest. No party bosses. They know I'll go to bat for them when they need me to," Fiore said in an email to the Current.
In addition to Trump, Fiore has been endorsed by controversial Republican politicians and personalities including Sheriff Joe Arpaio, far right talk radio host Wayne Allyn Root, and Texas Sen. Ted Cruz. She's also been endorsed by the Nevada Republican Party and the Nevada Veterans Association, and several Republican county commissioners in Nevada.
ACLU: 120 new anti-LGBTQ bills in the first few weeks of 2023
"Across the country, trans people & families are gearing up to fight back- prevent every one of these bills from becoming law"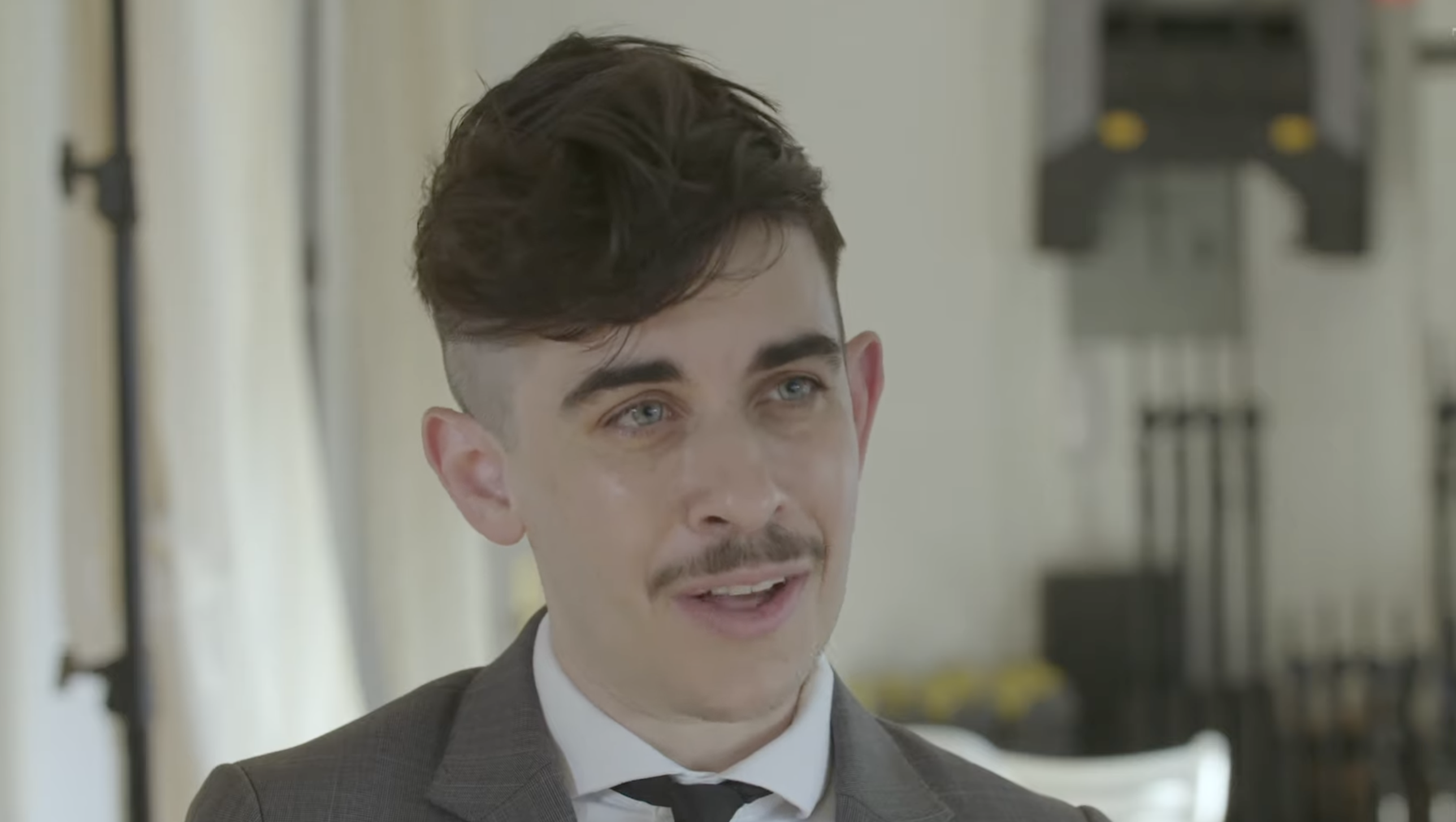 NEW YORK – Lawmakers across the country have introduced more than 120 anti-LGBTQ bills so far this year, according to a press release issued Thursday by the ACLU, America's largest and best-known litigation and lobbying group for individual rights and civil liberties.
In a press release announcing the findings, the ACLU introduced a digital dashboard, which summarizes the proposed anti-LGBTQ policies, organizes the bills by category, and tracks their progress through state legislatures.
"These bills represented a coordinated effort to deny transgender people our freedom, our safety, and our dignity," said Chase Strangio, deputy director for transgender justice at the ACLU's LGBTQ & HIV Project.
"Across the country, trans people and our families are gearing up to fight back and prevent every one of these bills from becoming law," he said in the press release.
Last year, the ACLU reports there were a record breaking 278 bills targeting LGBTQ people, of which 20 have become law. The group's litigation team has fought against "bills across the country restricting access to gender-affirming health care, barring trans people from updating identity documents, and denying transgender students equal access to school facilities and activities, as well as defending inclusive policies from political and legal attacks."
Additionally, the ACLU has brought lawsuits challenging book bans that target materials with LGBTQ characters or themes and represented parties in litigation over a Texas law that criminalizes parents who facilitate their trans children's access to guideline directed, medically necessary healthcare treatments and procedures.
The number of new anti-LGBTQ legislative proposals seen in the first few weeks of 2023 is especially remarkable considering that some state legislatures have not yet begun filing new bills.
In a Washington Blade article published Wednesday, activist and legislative researcher Erin Reed said that in addition to the fact that lawmakers are now on track to eclipse last year's record number of anti-LGBTQ bills, the proposals introduced so far this year have tended to be more extreme and cruel than in years past.
The ACLU has categorized them in seven primary focus areas: healthcare access, schools and education, free speech and expression, access to accurate IDs, Weakening Civil Rights Laws, Public Accommodations, and Other Anti-LGBTQ Bills.
The ACLU's press release describes each of these types of legislative proposals:
Health Care Access

Lawmakers are targeting access to medically-necessary health care for transgender people. Many of these bills ban affirming care for trans youth, and can even create criminal penalties for providing this care. 35 bills target health care access for transgender people.

Schools & Education

State lawmakers are trying to prevent trans students from participating in school activities like sports, force teachers to out students, and censor in-school discussions of LGBTQ people and issues. 58 bills target LGBTQ rights in schools and educational settings.

Free Speech & Expression

Despite the safeguards of the First Amendment's right to free expression, politicians are fighting to restrict how and when LGBTQ people can be themselves, limiting access to books about them and trying to ban or censor performances like drag shows. 19 bills target freedom of speech and expression for LGBTQ people.

Access to Accurate IDs

These bills attempt to limit the ability to update gender information on IDs and records, such as birth certificates and driver's licenses. Four bills target the right to accurate identity documents for transgender people.

Weakening Civil Rights Laws

These bills attempt to undermine and weaken nondiscrimination laws by allowing employers, businesses, and even hospitals to turn away LGBTQ people or refuse them equal treatment. Seven bills seek to weaken existing civil rights laws.

Public Accommodations

These bills prohibit transgender people from using facilities like public restrooms and locker rooms.

Other Anti-LGBTQ Bills

These bills don't quite fit in any of the other categories, but nonetheless target the rights of LGBTQ people. Examples include restrictions on marriage and bills preempting local nondiscrimination protections. Five bills target LGBTQ people and rights, including proposed amendments to define transgender people out of existence.