Bryan Ruby, Out baseball player & Out Country Music star: 2 icons in 1
"Music has always been a safe refuge for me. It has become a second passion of mine and it's sort of almost taking over"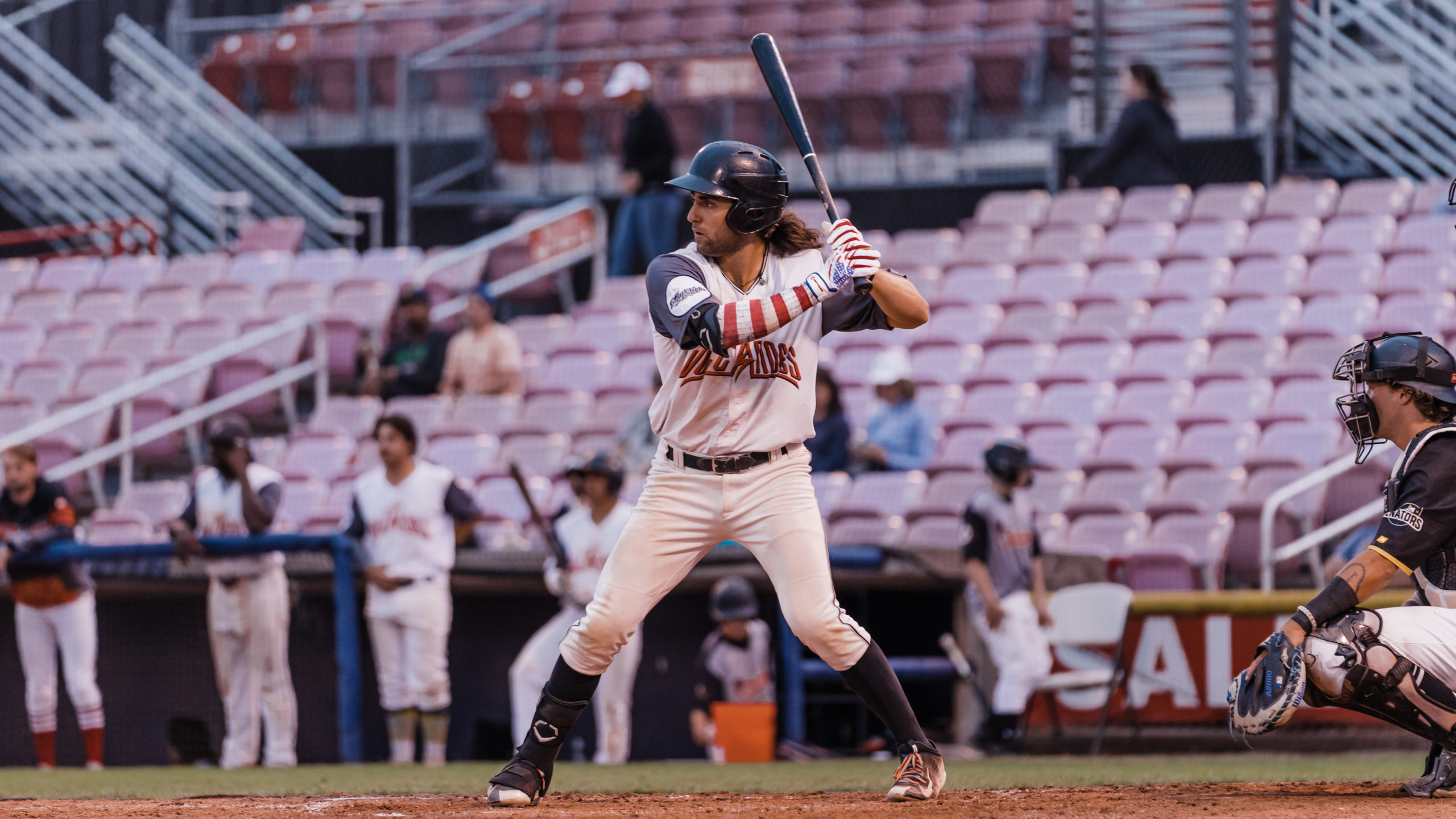 NASHVILLE – We know the theme: "Be your authentic self." Many trail blazers in different genres embody it. They stand up, and publicly declare themselves to be unique, real and visible. They awaken the public to the fact that human diversity is the norm and embracing it is not only a badge for them, but offers everyone who observes them a chance at a similar freedom. Most trailblazers pick a single lane in which to challenge misconceptions.
Bryan Ruby has done it in two, neither of which have appeared to be very LGBTQ friendly until now. Not only has he broken the barrier of being the only out gay baseball player in any professional league, but he has also just launched a new single as an out gay professional country music singer/songwriter.
His image on his music releases is sultry, sexy and thirsty. For baseball, his long brown locks are tucked back and his pumped muscles outline his baseball uniform. In either case, he is beautiful, not just for who he is, but because of what he represents, and his generosity to make it available to boys who cannot see anyone like themselves in the world today.
He remembers coming to terms with his sexuality. "It was scary. Growing up I played baseball since I was 6 or 7 years old. My dad was the ballplayer. He was a pitcher and is a current baseball coach and I was that kid who had that little tee ball bat, throwing in the driveway at home and played for years. Before I knew anything about sexuality, I was a ballplayer. At 14 or 15, the guys on my team started talking about girls and pressure came in. Oh, you're a jock. 'Where's the girlfriend?' type thing."
"Not being able to look around and see somebody who was gay, that was like me was really kind of crushing. They say, if you can see it, you can be it. What happens when you're that kid, and you have that dream, but you can't see anybody like you?"
Instead of his passion for other guys, he focused on the passion for the sport. He loved travelling, being transported as a pro-ball player to places like South America. He remembers the thrill of a stadium there where the whole town had shown up, and the stadium was filled, and the wild and enthusiastic response when he hit a double in front of this crowd of strangers. "I love this, I am a baseball player," he confirmed to himself.
Bryan busted past the paradigm that if a pro-ball player comes out that he won't play pro ball ever again. Coming out took "a weight off his shoulders" and he played better than ever. He got offers after he came out from three leagues, more than he had any year previously. He launched the Proud to be in Baseball organization, which is paving the way for gay kids to play safely and proudly. They have something Bryan did not. They CAN see someone who is gay, like them. They can see Bryan. They can see their future, one where they do not have to pretend to be someone else.
After he came out, it took the assurances of his teammates for him to understand the depths of his safety. He was dating his boyfriend Max, but never had Max to a game. Max had not seen him play, nor had he ever sat in the designated "Wives and girlfriends" section. That changed one day when Bryan was confronted by his team. They were having a big party for the playoffs and asked if Bryan would be attending. He said that he would be. They looked him straight in the eye and said, "We just want you to know, that if you are going to be there, your boyfriend sure as hell better be there with you by your side." Home run.
Recently, Media outlets turned to him as a spokesperson when controversy hit the Tampa Bay Rays baseball team. The Rays were holding their 16th annual Pride Night and had given their players a rainbow themed insignia to wear. 
Team insignias are not optional. Several team members refused the LGBTQ laced insignias, however. Usually refusing to wear the designated insignia is an insubordinate stance for a player to take and comes with fines from the team organization. No repercussions happened in this case however. The players claimed religious beliefs as justification and the team allowed their behavior.
When asked by the media what he thought, Bryan replied, "We get one night at the ballpark to be ourselves all year, and it just was an indication that a lot of people still believe that we just don't belong there and that we are not welcome and, even on Pride Night, we're still second-class citizens."
For that, he received both praises, and a ton of hate mail. "I was inundated, pretty vile stuff."
The most poignant feedback was from a single communication, however. "I got a message from a member of the Tampa Bay Rays. An emotional message. It was one of their players who tracked down my number texted me after Pride night. There are people like me in the sport. There is one hidden on the Tampa Bay Rays team, afraid to speak up. It gives me purpose for the Proud to Be in Baseball organization. We can connect with other players who have nowhere else to go. Teams will do Pride events which is nice but in terms of the actual stuff that helps the players, it is uncharted territory."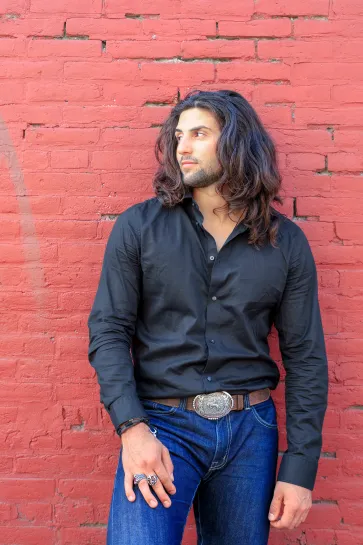 Country music is also uncharted territory for most LGBTQ people. Not only is country music not a typical environment for gay men, but it is also not one usually associated with baseball players either. Bryan observed, "It does kind of go counter to the macho type of mold that we are sort of expected to have as male team sport athletes. Whether it's baseball or football or hockey, but music has always been a safe refuge for me. If I have a tough game if I don't play well, I just put my headphones in listen to music and chill out and that has always been there. It has become a second passion of mine and it's sort of almost taking over."
Taken over it has. He has written numerous country songs that have hit various country charts including iTunes Top Country. He won Season 7 of the talent-search competition Nashville Rising Song.
He just released his first single, a rocking country anthem destined to be a hot dance and chart hit, Left Field.
Left Field infuses the listener with a beat that dares you to try not stomping on the dancefloor. It is an inspiration to be your real self and allow your best life to emanate from "left field." Bryan's voice reverberates classically country with a deep sexy lower register.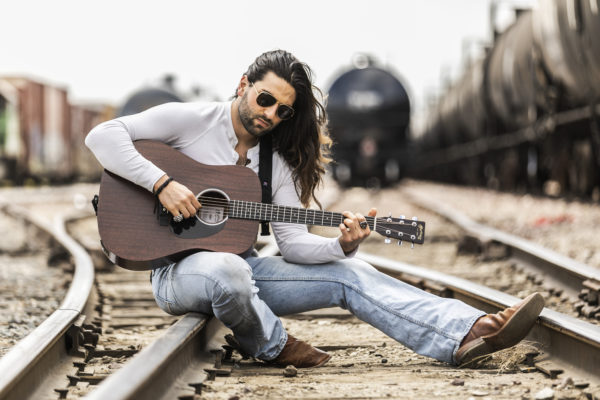 The proceeds from the sale of the single go 100% to the Proud to Be in Baseball organization. "After I came out, I didn't come out just to get attention in the media. I asked myself what can we actually do to help younger people like me who don't think they can be themselves? They shouldn't have to get to the point that I'm at and feel like they're the only ones that exist which is totally, totally not true. Whether they're in Nashville or they're in Laramie Wyoming or they're in Venezuela or whatever. No kid should have to feel like there are no adult versions of them and that they're alone playing their sport in the world," Bryan emphasizes.
In the United States, our ballplayers are our heroes. Our country western singers are our consciences.
With Bryan Ruby, gay kids now have one of each.
*********************
In the House & at the Mic: Singer Bryan Ruby, First Out Pro-Baseball Player
Don we now our gay apparel: Bryan Ruby's new Country Christmas
From a gay man in love, comes a country Christmas carol – no longer just in him, but out, ready for us to use it however we want to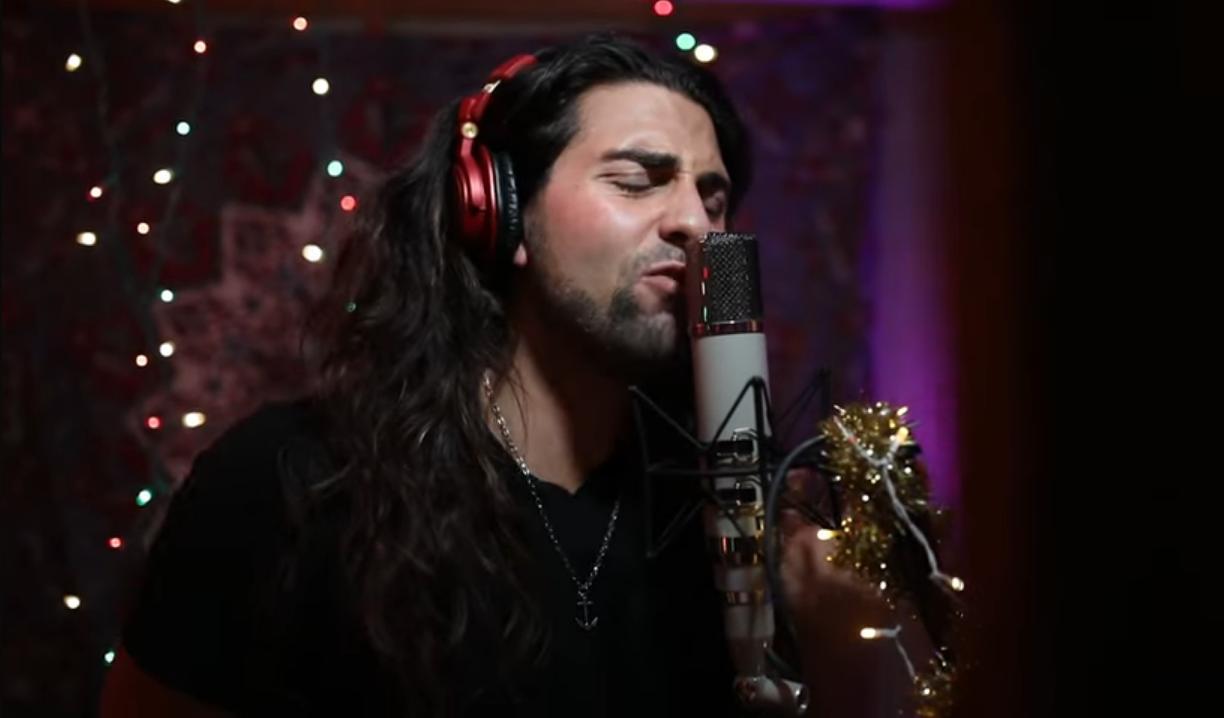 HOLLYWOOD – Ever since Gene Autry warbled "Rudolph the Red Nose Reindeer" in 1949, country music artists have tried to lay claim to the Christmas carol. Of the various musical genres, country artists seem to be the ones that want to show that they "get" Christmas the most. They can make a case for it right from that very first hit, thanks to Gene Autry's country song, Rudolph DID become the most famous reindeer, after all. 
Country music exudes down home feels, some melancholy and an achy breaky backstory. Perfect for a Christmas carol.
Recently, in losing her trademark bid to be named "Queen of Christmas", Mariah Carey embraced the truth and called country diva of all divas,Dolly Parton, "The Queen of the World, the Queen of Christmas, The Queen of Mine."
So, when one queen names you the real Queen of Christmas, you win. Long reign Dolly Parton… and with her, country music Christmas.
Enter gay singer, and professional baseball player, Bryan Ruby. He has just thrown his cowboy hat into the country Christmas ring. Bryan just released a new Christmas song called Christmas With You dedicated to his boyfriend.
Let that sink in. A male Country Music artist released a Christmas love song dedicated to his boyfriend. Move over Gene Autry, some new trails are being blazed.
This is not his first ride in the rodeo, either. Bryan Ruby is a trailblazing professional baseball player and rising Country music artist. In 2021, he became the only active professional baseball player to come out as gay, and his story was featured on the front page of USA Today, in The Los Angeles Blade & in hundreds of other media outlets around the world.
He is an avid songwriter, and a success in a genre that historically has not been LGBTQ friendly. His first single, Left Field, was featured on The TODAY Show and added to rotation on SiriusXM Country Pride, as well as the Academy of Country Music's Ultimate Pride Playlist.
The song Christmas With You would fit nicely in a playlist that features Carey's All I Want for Christmas and the classic Carpenter's hit Merry Christmas Darling. All three focus on a missing very special someone. That absent person is more important than any material Christmas trapping, and is yearned to be present for cuddling in front of a romantic fire.
For Bryan, that someone is Max, his love of three years. They met while Bryan was recording a commercial in a nearby studio. Their best times have been the times together alone. A while back, they took a road trip from Portland to LA. Bryan was on his way to sing the national anthem for the Dodgers. They sailed down Pacific Coast highway, the wind in their hair and deep affection in their hearts. They stopped at all the sights—the Castro, through the redwoods, strolling romantic Santa Barbara. "I'd just come out publicly," Bryan shared. "It was great to get some time together and ground ourselves before we got to LA and my life started to change."
This year, Bryan has been on the road a lot. He had clocked 75,000 miles doing music gigs, playing baseball, promoting LGBTQ acceptance in sports and representing his non-profit Proud To Be In Baseball.
While on the road, he thought of Max and it inspired a song. "It was written over the summer on a day where I was several time zones away from him, alone in a hotel room, and truly just missing him. For some reason I thought 'Christmas, that's our moment'. It's a moment we've shared in years past and we're slated to have a very low-key Christmas again this year," Bryan remembers. "They say the best songs come from true lived experiences and this is as true as you can get. I have always dreamed about writing country music that is real and authentic to my life, and I'm proud to be someone in the LGBTQ+ community who can do that."
When he got home, he sat quietly in front of the fire and played it for Max. "It was a nice moment for us."
Songwriters give us their private moments. As singer/songwriter Anna Nalick shared eloquently in the song "Breathe":
"Two am, and I'm still awake, writing a song
If I get it all down on paper, it's no longer
Inside of me, threatening the life it belongs to
And I feel like I'm naked in front of the crowd
'Cause these words are my diary, screaming out loud
And I know that you'll use them, however you want to"
So, from a gay man in love, comes a country Christmas carol, all down on paper, and into the air, no longer just in him, but out, ready for us to use it however we want to.
LGBTQ+ lovers out there, in front of your own fires, with your own Christmas romances, this one's for you.
Bryan Ruby – Christmas With You:
Country Songwriter By Day & Professional Baseball Player By Night
Keep up with Bryan on Facebook, Instagram & YouTube or visit his Website
*************************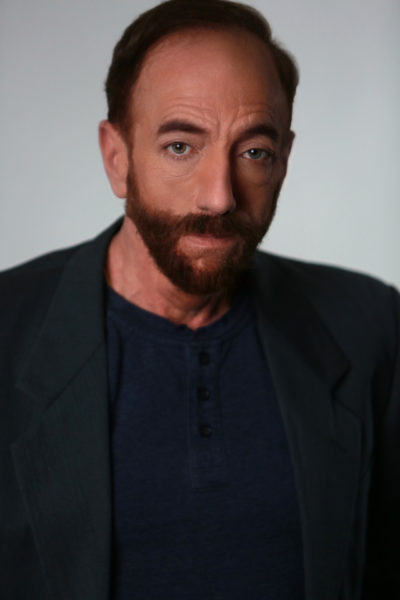 Rob Watson is the host of the popular Hollywood-based radio/podcast show RATED LGBT RADIO.
He is an established LGBTQ columnist and blogger having written for many top online publications including Parents Magazine, the Huffington Post, LGBTQ Nation, Gay Star News, the New Civil Rights Movement, and more.
He served as Executive Editor for The Good Man Project, has appeared on MSNBC and been quoted in Business Week and Forbes Magazine.
He is CEO of Watson Writes, a marketing communications agency, and can be reached at [email protected] .