CMA bans display of 'Confederate' flag at major music festival, CMA Fest 
The CMA stated that its goal was to embrace a safe and inclusive environment for fans of Country Music and the artists who will be performing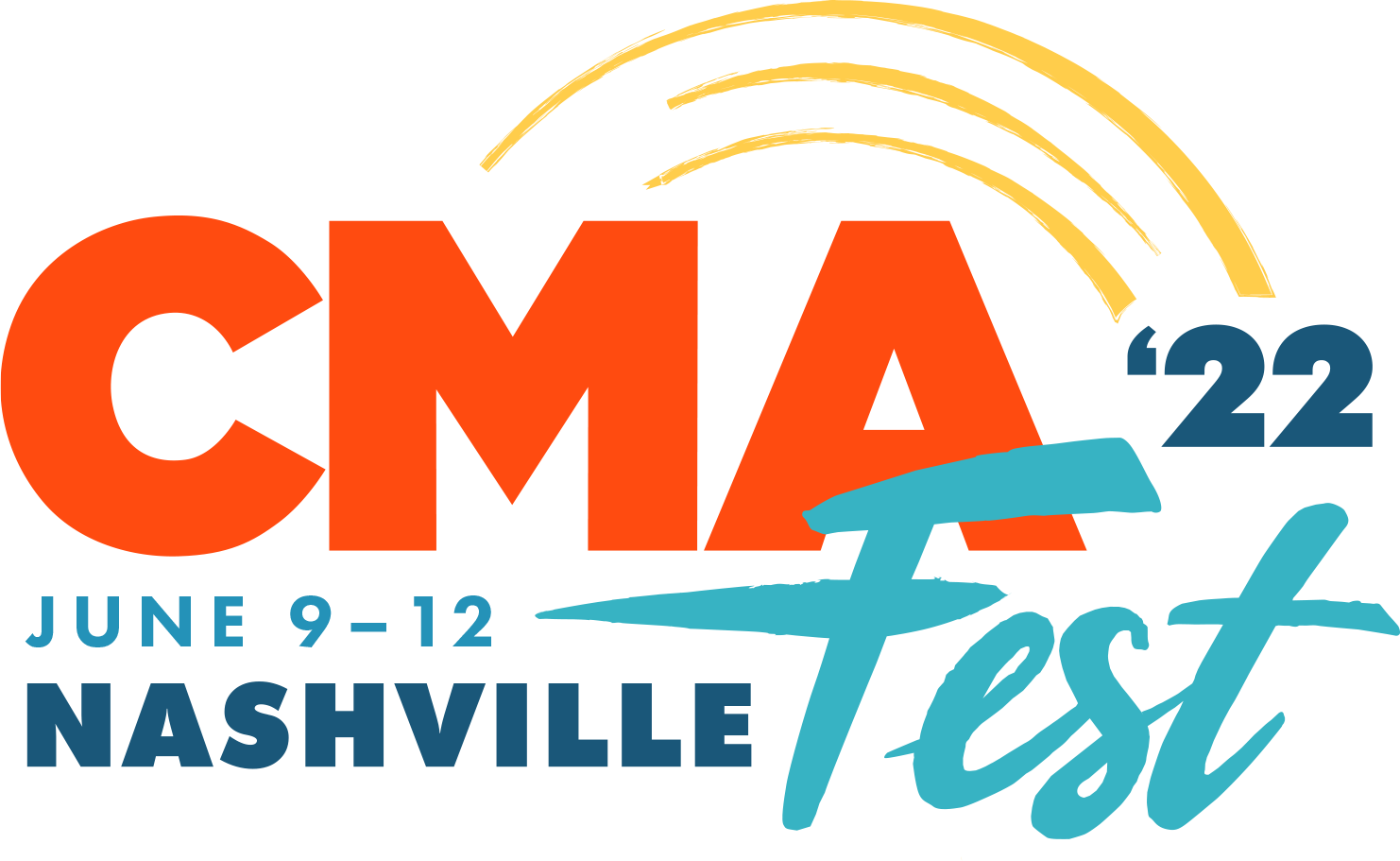 NASHVILLE – The Country Music Association has joined other organizations in banning the so-called "Confederate flag" from being openly displayed at its upcoming CMA Fest this upcoming week.
The four-day festival, which runs from June 9-12, is based in Nashville and billed as one of the largest country music gatherings in the world. Although the CMA Fest event rules published in April when the music festival was first announced, in the light of recent events the CMA wasted to ensure that attendees were well versed in the policy that "Confederate flag imagery of any kind" are prohibited items for the 2022 event.
The CMA in a release stated that its goal was to embrace a safe and inclusive environment for fans of Country Music and the artists who will be performing.
"This year's CMA Fest is our first major fan-facing event in nearly three years. We have always had policies in place that protect the safety of our fans and ban discrimination, but we felt it was important to further refine our language to explicitly outline what will and will not be tolerated," said a statement from the Country Music Association.
The statement continued, "In line with our first CMA Fest lineup announcement in early April, our event policy was published on our website, which states any behavior that causes one of our attendees to fear for their personal safety will not be tolerated, and that is inclusive of any displays of the Confederate flag."
This ban by the CMA is in line with other music festivals around the nation which have also banned display of the "Confederate flag" and follows a ban by NASCAR in June of 2020 which read; "The display of the Confederate flag will be prohibited from all NASCAR events and properties."
This year's CMA Fest joins a growing list of major country music events to ban attendees from displaying Confederate imagery. https://t.co/u9E6icB2Tr

— Tennessean (@Tennessean) June 1, 2022
Bryan Ruby, Out baseball player & Out Country Music star: 2 icons in 1
"Music has always been a safe refuge for me. It has become a second passion of mine and it's sort of almost taking over"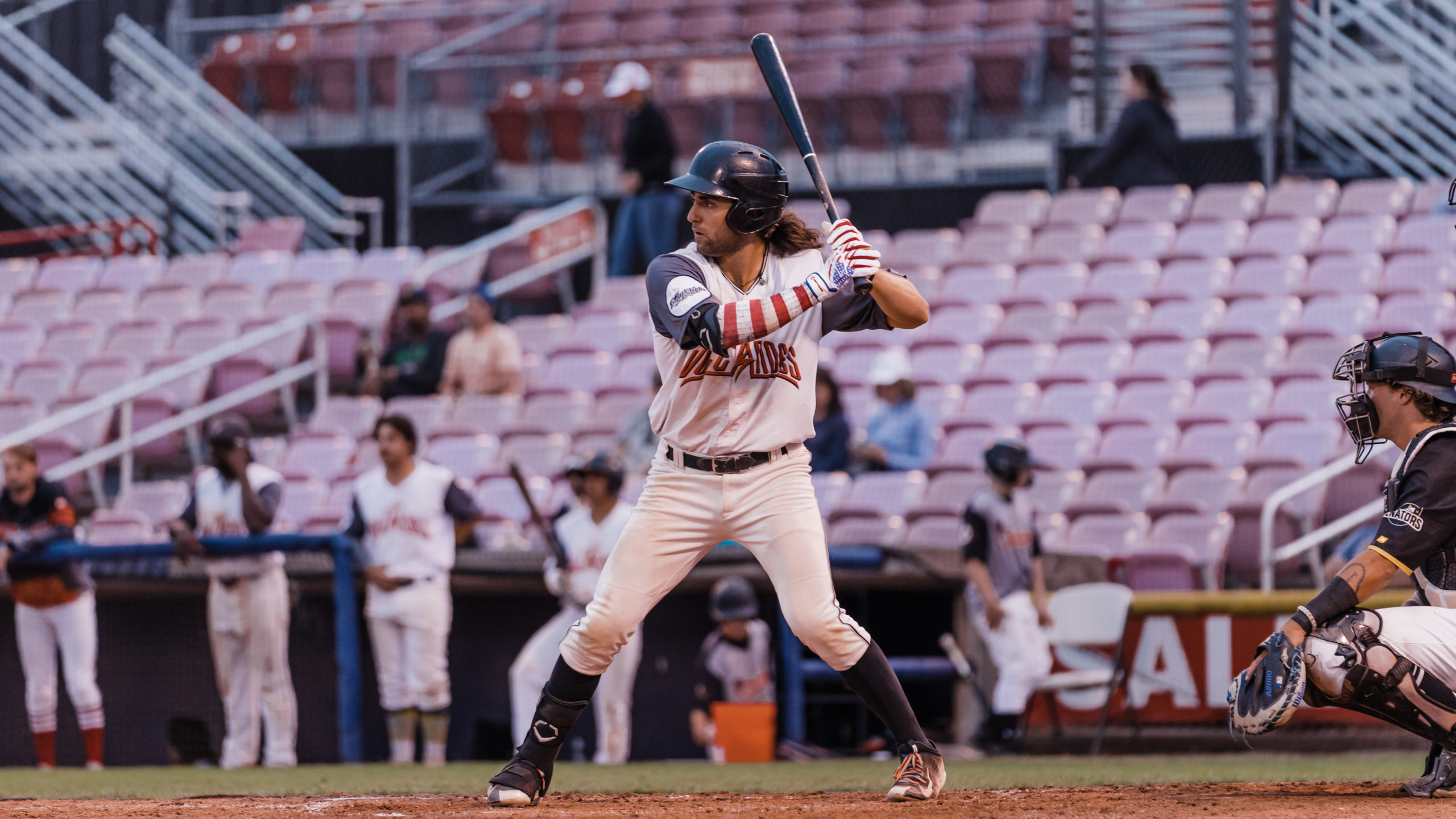 NASHVILLE – We know the theme: "Be your authentic self." Many trail blazers in different genres embody it. They stand up, and publicly declare themselves to be unique, real and visible. They awaken the public to the fact that human diversity is the norm and embracing it is not only a badge for them, but offers everyone who observes them a chance at a similar freedom. Most trailblazers pick a single lane in which to challenge misconceptions.
Bryan Ruby has done it in two, neither of which have appeared to be very LGBTQ friendly until now. Not only has he broken the barrier of being the only out gay baseball player in any professional league, but he has also just launched a new single as an out gay professional country music singer/songwriter.
His image on his music releases is sultry, sexy and thirsty. For baseball, his long brown locks are tucked back and his pumped muscles outline his baseball uniform. In either case, he is beautiful, not just for who he is, but because of what he represents, and his generosity to make it available to boys who cannot see anyone like themselves in the world today.
He remembers coming to terms with his sexuality. "It was scary. Growing up I played baseball since I was 6 or 7 years old. My dad was the ballplayer. He was a pitcher and is a current baseball coach and I was that kid who had that little tee ball bat, throwing in the driveway at home and played for years. Before I knew anything about sexuality, I was a ballplayer. At 14 or 15, the guys on my team started talking about girls and pressure came in. Oh, you're a jock. 'Where's the girlfriend?' type thing."
"Not being able to look around and see somebody who was gay, that was like me was really kind of crushing. They say, if you can see it, you can be it. What happens when you're that kid, and you have that dream, but you can't see anybody like you?"
Instead of his passion for other guys, he focused on the passion for the sport. He loved travelling, being transported as a pro-ball player to places like South America. He remembers the thrill of a stadium there where the whole town had shown up, and the stadium was filled, and the wild and enthusiastic response when he hit a double in front of this crowd of strangers. "I love this, I am a baseball player," he confirmed to himself.
Bryan busted past the paradigm that if a pro-ball player comes out that he won't play pro ball ever again. Coming out took "a weight off his shoulders" and he played better than ever. He got offers after he came out from three leagues, more than he had any year previously. He launched the Proud to be in Baseball organization, which is paving the way for gay kids to play safely and proudly. They have something Bryan did not. They CAN see someone who is gay, like them. They can see Bryan. They can see their future, one where they do not have to pretend to be someone else.
After he came out, it took the assurances of his teammates for him to understand the depths of his safety. He was dating his boyfriend Max, but never had Max to a game. Max had not seen him play, nor had he ever sat in the designated "Wives and girlfriends" section. That changed one day when Bryan was confronted by his team. They were having a big party for the playoffs and asked if Bryan would be attending. He said that he would be. They looked him straight in the eye and said, "We just want you to know, that if you are going to be there, your boyfriend sure as hell better be there with you by your side." Home run.
Recently, Media outlets turned to him as a spokesperson when controversy hit the Tampa Bay Rays baseball team. The Rays were holding their 16th annual Pride Night and had given their players a rainbow themed insignia to wear. 
Team insignias are not optional. Several team members refused the LGBTQ laced insignias, however. Usually refusing to wear the designated insignia is an insubordinate stance for a player to take and comes with fines from the team organization. No repercussions happened in this case however. The players claimed religious beliefs as justification and the team allowed their behavior.
When asked by the media what he thought, Bryan replied, "We get one night at the ballpark to be ourselves all year, and it just was an indication that a lot of people still believe that we just don't belong there and that we are not welcome and, even on Pride Night, we're still second-class citizens."
For that, he received both praises, and a ton of hate mail. "I was inundated, pretty vile stuff."
The most poignant feedback was from a single communication, however. "I got a message from a member of the Tampa Bay Rays. An emotional message. It was one of their players who tracked down my number texted me after Pride night. There are people like me in the sport. There is one hidden on the Tampa Bay Rays team, afraid to speak up. It gives me purpose for the Proud to Be in Baseball organization. We can connect with other players who have nowhere else to go. Teams will do Pride events which is nice but in terms of the actual stuff that helps the players, it is uncharted territory."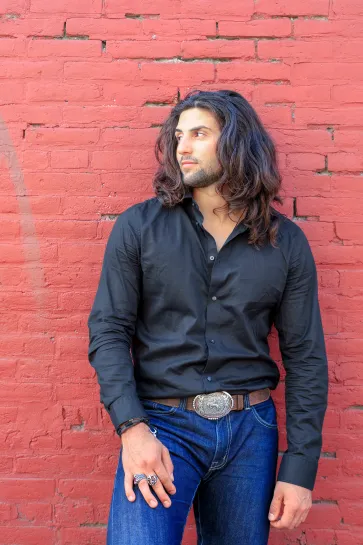 Country music is also uncharted territory for most LGBTQ people. Not only is country music not a typical environment for gay men, but it is also not one usually associated with baseball players either. Bryan observed, "It does kind of go counter to the macho type of mold that we are sort of expected to have as male team sport athletes. Whether it's baseball or football or hockey, but music has always been a safe refuge for me. If I have a tough game if I don't play well, I just put my headphones in listen to music and chill out and that has always been there. It has become a second passion of mine and it's sort of almost taking over."
Taken over it has. He has written numerous country songs that have hit various country charts including iTunes Top Country. He won Season 7 of the talent-search competition Nashville Rising Song.
He just released his first single, a rocking country anthem destined to be a hot dance and chart hit, Left Field.
Left Field infuses the listener with a beat that dares you to try not stomping on the dancefloor. It is an inspiration to be your real self and allow your best life to emanate from "left field." Bryan's voice reverberates classically country with a deep sexy lower register.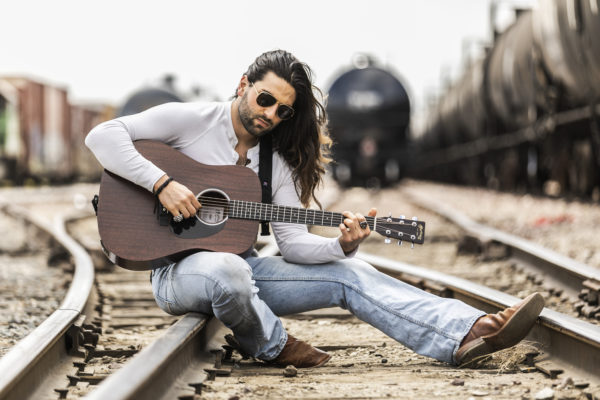 The proceeds from the sale of the single go 100% to the Proud to Be in Baseball organization. "After I came out, I didn't come out just to get attention in the media. I asked myself what can we actually do to help younger people like me who don't think they can be themselves? They shouldn't have to get to the point that I'm at and feel like they're the only ones that exist which is totally, totally not true. Whether they're in Nashville or they're in Laramie Wyoming or they're in Venezuela or whatever. No kid should have to feel like there are no adult versions of them and that they're alone playing their sport in the world," Bryan emphasizes.
In the United States, our ballplayers are our heroes. Our country western singers are our consciences.
With Bryan Ruby, gay kids now have one of each.
*********************
In the House & at the Mic: Singer Bryan Ruby, First Out Pro-Baseball Player
Greyson Chance is Out Louding Proud, & portraying gay icons (Again!)
Plus Building Homes for Ukrainian Refugees & new single "Palladium," available June 23rd, from his forthcoming third studio album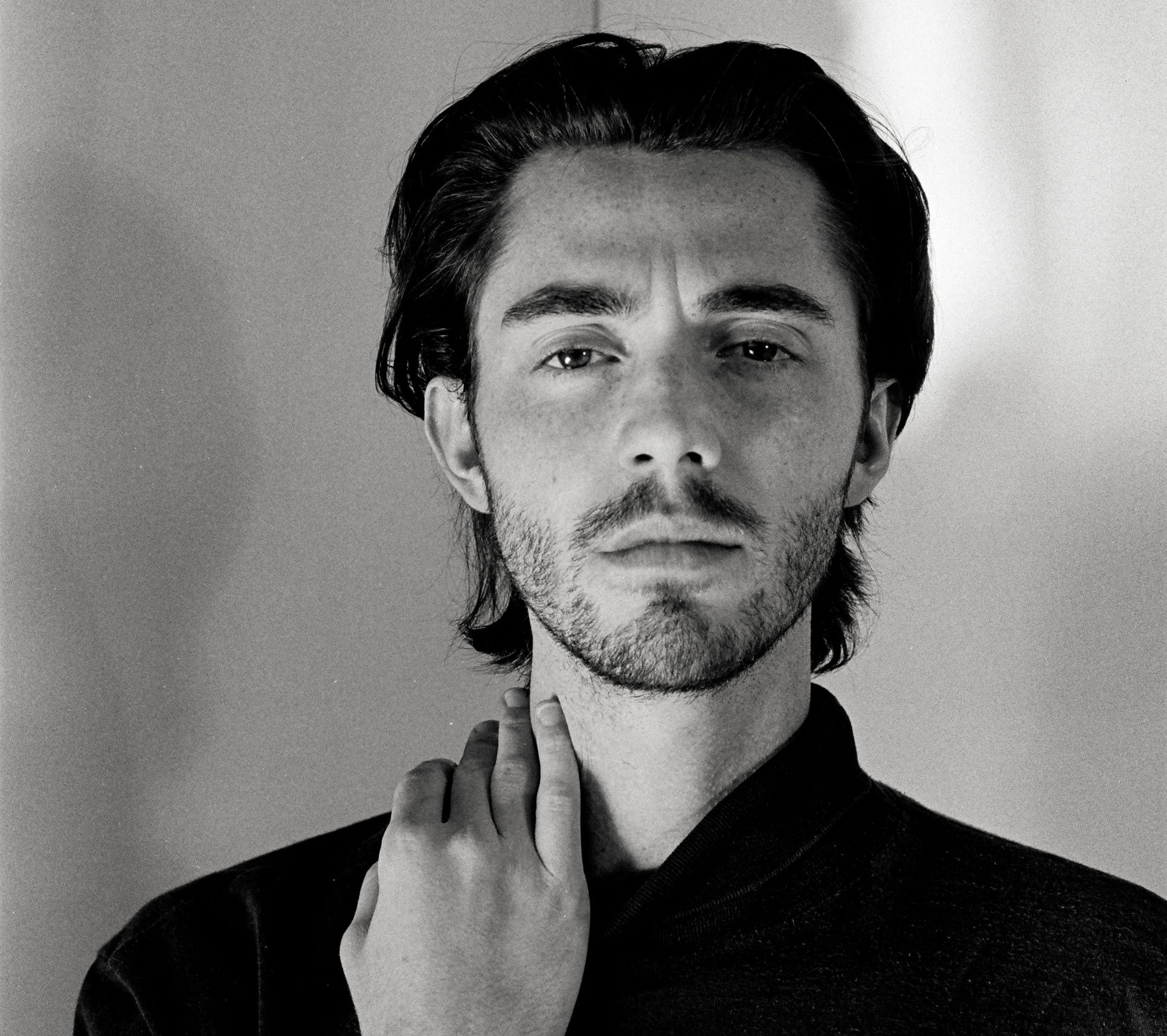 WEST HOLLYWOOD – Once there was a boy who had the guts to "portray" Lady Gaga on a now famous video. He belted out "Paparazzi" in a local talent show, unaware that it would change his life forever.
That boy was Greyson Chance. Greyson Chance, as his huge fan base is aware, is now all grown up and on his way to becoming an LGBTQ icon in his own right. Of that video twelve years ago, he says, "After spending my entire adolescence trying to distance myself from that video, I'm now at a place where I am so proud of that polo-wearing bowl-cut kid, who was brave enough to take a risk.
I love you, thank you for one hell of a ride."
That kid is still taking risks. He is taking on new exciting projects that stretch his art, but more, expand his heart by enriching his fans, the worldwide LGBTQ community and in one case, Ukrainian families.
After a concert tour of Latin America late last year, he embarks on a European tour this summer. In between he has two significant performances.
He will be featured here in West Hollywood at the third annual OUTLOUD: Raising Voices Music Festival Saturday, June 4th, taking the stage at around 6:40pm as West Hollywood celebrates its inaugural Pride.
"This year, we are fortunate to bring the OUTLOUD experience to the City of West Hollywood to coincide with their inaugural WEHO Pride weekend celebration. OUTLOUD showcases established and emerging LGBTQ+ musicians and what better place to bring the community together to celebrate in one central location," JJLA Founder & CEO Jeff Consoletti told the LA Blade.
To purchase and for more info, including single-day pass availability, go to: www.weareoutloud.com or on social at @OfficiallyOUTLOUD.
The following week on June 11th, Greyson will be a country away, preforming for strangers-in-need a whole world away. The Inaugural World Peace Concert Fundraiser and VIP Masquerade Gala being held at the Versace Mansion in Miami headlines him in their performance roster. Proceeds from this event will be used to purchase land and build homes for Ukrainian refugees, in addition to providing them the opportunity to gain employment in the location selected for their new communities.
Won't be in Miami that night? No worries. This one-night event will be live-streamed globally. The live stream will include an art auction specifically by Ukrainian artists, a fashion show with a poolside Plexiglas catwalk, and live music performances by Greyson and other artists.
According to Versailles Ventures, 85% of profits from the event will be donated to the Health Care Foundation in support of purchasing housing and building communities for the Ukrainian refugees.
Details on the event, how to live stream and how to donate, can be found here.
New music is coming with the release of his new single "Palladium," available June 23rd across all streaming platforms. According to the press blurb that accompanied his announcement, "Palladium" marks the first single from Chance's forthcoming and highly anticipated third studio album of the same name, which is set for release this fall on Lowly.
Recorded in Nashville, "Palladium" impeccably captures Chance's raw, soulful, and perfectly pitched vocal prowess, harkening back to the show stopping energy that initially put the piano prodigy on the map. Matched with his well-crafted, reflective, and at times melancholic songwriting capabilities, "Palladium" finds Chance arriving at a new stage in his now 10-plus year career.
Later this year, watch for Greyson in his first major film role. Currently in post-production, the movie Maybelline Prince is based on the eponymous novel by Danné Montague-King. Greyson stars as Danie King, the character based on Montague-King himself. MAYBELLINE PRINCE follows the story of Evelyn "Miss Maybelline" Williams, an aging beauty and socialite who inspired and influenced the creation of the iconic makeup brand, Maybelline, and Danie King, an eccentric, gay skin-care scientist. Evelyn had a strong desire to remain relevant and glamorous while Danie's general philosophy was to throw social norms to the wind and live on top of the world.
Whether you catch him playing an LGBTQ icon like Montague-King, or becoming one himself, dive into all things Greyson. He is an established flavor in the West Hollywood/Los Angeles Pride scene and having a cultural and philanthropical impact on the rest of the world.
While he loves and appreciates the child-him that launched his path forward, Los Angeles audiences love the beautiful man he has become.
64th Grammy Awards return live from Las Vegas
After a delay of three months caused by the Omicron surge, the 64th Grammy Awards was held on the stage of the MGM Grand Garden Arena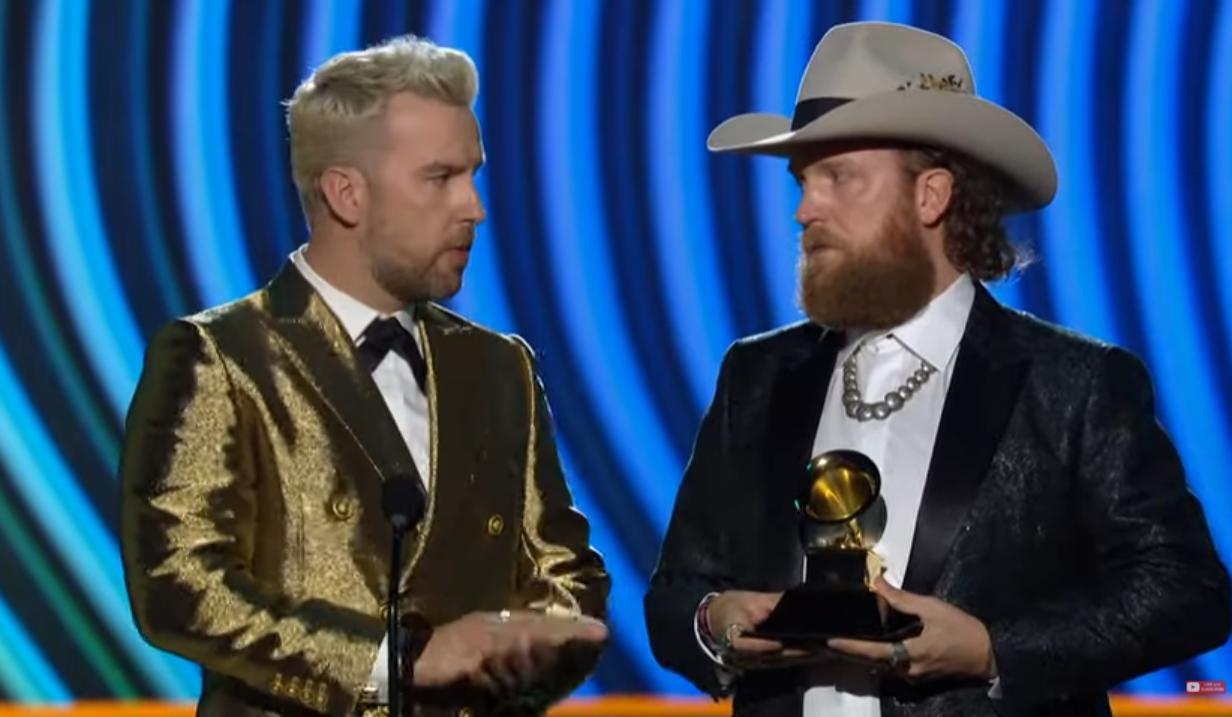 LAS VEGAS – After a delay of three months caused by the Omicron surge of the coronavirus, the 64th Grammy Awards was held on the stage of the MGM Grand Garden Arena instead of its usual home in Los Angeles.
The show was hosted by comedian, actor, political commentator and anchor of The Daily Show, Trevor Noah who had presented the 63rd annual Grammy Awards last year. The awards kicked this year off with 64th Annual GRAMMY Awards Premiere Ceremony hosted by LeVar Burton prior to Sunday's broadcast.
The Premiere Ceremony, featured 6 special performances and more than 70 GRAMMYs awarded across music genres ranging from classical and jazz to R&B, Global music and more. Tune-in to celebrate nominees, winners, and outstanding creators working behind the scenes.
In the category of Best Country Duo/Group Performance the winner was the Brothers Osbourne for the hit song 'Younger Me' which singer-songwriter T.J. Osborne credited the inspiration for by the reaction to publicly sharing for the first time in February, 2021 that he is gay.
CBS who broadcast the show noted that Jon Batiste scored the most nominations with 11, winning four Grammy Awards before the televised portion of the ceremony even began. Batiste is up for both Record of the Year and Album of the Year along with multiple nominations for his work on the animated film "Soul." Justin Bieber, Doja Cat and H.E.R. all scored eight nominations of their own, with H.E.R. winning the Best Traditional R&B Performance award earlier in the evening.
Editor's note the following full list of nominees and winners is below and will be updated after the ceremony ends:
Record of the Year
"I Still Have Faith In You" – ABBA
"Freedom" – Jon Batiste
"I Get a Kick Out of You" – Tony Bennett and Lady Gaga
"Peaches – Justin Bieber ft. Daniel Caesar and Giveon
"Right On Time" – Brandi Carlile
"Kiss Me More" – Doja Cat featuring SZA
"Happier Than Ever" – Billie Eilish
"Montero (Call Me By Your Name)" – Lil Nas X
"drivers license" – Olivia Rodrigo
"Leave the Door Open" – Silk Sonic
Album of the Year
"We Are" – Jon Batiste
"Love For Sale" -Tony Bennett and Lady Gaga
"Justice" – Justin Bieber
"Planet Her"- Doja Cat
"Happier Than Ever" – Billie Eilish
"Montero" – Lil Nas X
"Back of my Mind" – H.E.R.
"sour" – Olivia Rodrigo
"Evermore" – Taylor Swift
"Donda" – Kanye
Song of the Year
"Leave The Door Open" – Silk Sonic — Winner
"Bad Habits" – Ed Sheeran
"A Beautiful Noise" – Alicia Keys & Brandi Carlile
"drivers license" – Olivia Rodrigo
"Fight For You" – H.E.R.
"Happier Than Ever" – Billie Eilish
"Kiss Me More" – Doja Cat featuring SZA
"Montero (Call Me By Your Name)" – Lil Nas X
"Peaches" – Justin Bieber featuring Daniel Caesar and Giveon
"Right On Time" – Brandi Carlile
Best New Artist
Olivia Rodrigo – Winner
Arooj Aftab
Jimmy Allen
Baby Keem
FINNEAS
Glass Animals
Japanese Breakfast
The Kid LAROI
Arlo Parks
Saweetie
Best Pop Solo Performance
"drivers license" – Olivia Rodrigo — Winner
"Anyone" – Justin Bieber
"Right On Time" – Brandi Carlile
"Happier Than Ever" – Billie Eilish
"Positions" – Ariana Grande
Best Pop Duo/Group Performance
"I Get A Kick Out Of You" – Tony Bennett and Lady Gaga
"Lonely" – Justin Bieber and Benny Blanco
"Butter" – BTS
"Higher Power" – Coldplay
"Kiss Me More" – Doja Cat featuring SZA
Best Traditional Pop Vocal Album
"Love For Sale" – Tony Bennett & Lady Gaga — Winner
"Til We Meet Again (Live)" – Norah Jones
"A Tori Kelly Christmas" – Tori Kelly
"Ledisi Sings Nina" – Ledisi
"That's Life" – Willie Nelson
"A Holly Dolly Christmas" -Dolly Parton
Best Dance/Electronic Recording
"Alive" – Rüfüs Du Sol, Jason Evigan & Rüfüs Du Sol, producers; Cassian Stewart-Kasimba, mixer — Winner
"Hero" – Afrojack & David Guetta, Kuk Harrell & Stargate, producers; Elio Debets, mixer
"Loom" – Ólafur Arnalds Featuring Bonobo, Simon Green, producers; Ólafur Arnalds, mixer
"Before" – James Blake, Dom Maker, producers; James Blake, mixer
"Heartbreak" – Bonobo & Totally Enormous Extinct Dinosaurs, Simon Green & Orlando Higginbottom, producers; Simon Green & Orlando Higginbottom, mixers
"You Can Do It" – Caribou Dan Snaith, producer; David Wrench, mixer
"The Business" – Tiësto, Hightower, Julia Karlsson & Tiësto, producers; Tiësto, mixer
Best Dance/Electronic Music Album
"Subconsciously" – Black Coffee — Winner
"Fallen Embers" – ILLENIUM
"Music Is The Weapon (Reloaded)" – Major Lazer
"Shockwave" – Marshmello
"Free Love" – Sylvan Esso
"Judgement" – Ten City
Best Contemporary Instrumental Album
"Tree Falls" – Taylor Eigsti — Winner
"Double Dealin'" – Randy Brecker & Eric Marienthal
"The Garden" – Rachel Eckroth
"At Blue Note Tokyo" – Steve Gadd Band
"Deep: The Baritone Sessions, Vol. 2" – Mark Lettieri
Best Rock Performance
"Shot In The Dark" – AC/DC
"Know You Better (Live From Capitol Studio A)" – Black Pumas
"Nothing Compares 2 U" – Chris Cornell
"Ohms" – Deftones
"Making A Fire" – Foo Fighters
Best Rock Song
"Waiting On A War" Dave Grohl, Taylor Hawkins, Rami Jaffee, Nate Mendel, Chris Shiflett & Pat Smear, songwriters (Foo Fighters) — Winner
"All My Favorite Songs" – Rivers Cuomo, Ashley Gorley, Ben Johnson & Ilsey Juber, songwriters (Weezer)
"The Bandit" – Caleb Followill, Jared Followill, Matthew Followill & Nathan Followill, songwriters (Kings Of Leon)
"Distance" – Wolfgang Van Halen, songwriter (Mammoth WVH)
"Find My Way" – Paul McCartney
Best Metal Performance
"The Alien" – Dream Theater — Winner
"Genesis" – Deftones
"Amazonia" – Gojira
"Pushing The Tides" – Mastodon
"The Triumph Of King Freak (A Crypt Of Preservation And Superstition)" – Rob Zombie
Best Rock Album
"Medicine At Midnight" – Foo Fighters — Winner
"Power Up" – AC/DC
"Capitol Cuts – Live From Studio A" – Black Pumas
"No One Sings Like You Anymore Vol. 1" – Chris Cornell
"McCartney III" – Paul McCartney
Best Alternative Music Album
"Daddy's Home" – St. Vincent — Winner
"Shore" – Fleet Foxes
"If I Can't Have Love, I Want Power" – Halsey
"Jubilee" – Japanese Breakfast
"Collapsed In Sunbeams" – Arlo Parks
Best R&B Performance
"Pick Up Your Feelings" – Jazmine Sullivan — Winner (tie)
"Leave The Door Open" – Silk Sonic — Winner (tie)
"Lost You" – Snoh Aalegra
"Peaches" – Justin Bieber Featuring Daniel Caesar & Giveon
"Damage" – H.E.R.
Best R&B Song
"Leave The Door Open" – Brandon Anderson, Christopher Brody Brown, Dernst Emile II and Bruno Mars, songwriters (Silk Sonic) — Winner
"Damage" – Anthony Clemons Jr., Jeff Gitelman, H.E.R., Carl McCormick and Tiara Thomas
"Good Days" – Jacob Collier, Carter Lang, Carlos Munoz, Solána Rowe & Christopher Ruelas, songwriters (SZA)
"Heartbreak Anniversary" – Giveon Evans, Maneesh, Sevn Thomas and Varren Wade
"Pick Up Your Feelings" – Denisia "Blu June" Andrews, Audra Mae Butts, Kyle Coleman, Brittany "Chi" Coney, Michael Holmes and Jazmine Sullivan
Best R&B Album
"Heaux Tales" – Jazmine Sullivan — Winner
"Temporary Highs In The Violet Skies" – Snoh Aalegra
"We Are" – Jon Batiste
"Gold-Diggers Sound" – Leon Bridges
"Back Of My Mind" – H.E.R.
Best Rap Performance
"Family Ties" – Baby Keem Featuring Kendrick Lamar — Winner
"Up" – Cardi B
"M Y . L I F E" – J. Cole Featuring 21 Savage & Morray
"Way 2 Sexy" – Drake featuring Future & Young Thug
"Thot S***" – Megan Thee Stallion
Best Rap Song
"Jail" – Dwayne Abernathy, Jr., Shawn Carter, Raul Cubina, Michael Dean, Charles M. Njapa, Sean Solymar, Brian Hugh Warner, Kanye West & Mark Williams, songwriters (Kanye West Featuring Jay-Z) — Winner
"Bath Salts" – Shawn Carter, Kasseem Dean, Michael Forno, Nasir Jones & Earl Simmons, songwriters (DMX Featuring Jay-Z & Nas)
"Best Friend" – Amala Zandelie Dlamini, Lukasz Gottwald, Randall Avery Hammers, Diamonté Harper, Asia Smith, Theron Thomas & Rocco Valdes, songwriters (Saweetie Featuring Doja Cat)
"Family Ties" – Roshwita Larisha Bacha, Hykeem Carter, Tobias Dekker, Colin Franken, Jasper Harris, Kendrick Lamar, Ronald Latour & Dominik Patrzek, songwriters (Baby Keem Featuring Kendrick Lamar)
"m y . l i f e" – Shéyaa Bin Abraham-Joseph & Jermaine Cole, songwriters (J. Cole Featuring 21 Savage & Morray)
Best Rap Album
"Call Me If You Get Lost" – Tyler, The Creator — Winner
"The Off-Season" – J. Cole
"Certified Lover Boy" – Drake
"King's Disease II" – Nas
"Donda" – Kanye West
Best Melodic Rap Performance
"Hurricane" – Kanye West featuring the Weeknd and Lil Baby) – Winner
"Pride Is the Devil" – J. Cole featuring Lil Baby
"Need to Know" – Doja Cat
"Industry Baby" – Lil Nas X featuring Jack Harlow
"WusYaName" – Tyler, the Creator featuring Youngboy Never Broke Again and Ty Dolla Sign
Best Country Album
"Starting Over" – Chris Stapleton – Winner
"Skeletons" – Brothers Osborne
"Remember Her Name" – Mickey Guyton
"The Marfa Tapes" – Miranda Lambert, Jon Randall and Jack Ingram
"The Ballad of Dood and Juanita" – Sturgill Simpson
Best Country Solo Performance
"You Should Probably Leave" – Chris Stapleton – Winner
"Forever After All" – Luke Combs
"Remember Her Name" – Mickey Guyton
"All I Do Is Drive" – Jason Isbell
"camera roll" – Kacey Musgraves
Best Country Duo/Group Performance
"Younger Me" – Brothers Osborne — Winner
"If I Didn't Love You" – Jason Aldean & Carrie Underwood
"Glad You Exist" – Dan + Shay
"Chasing After You" – Ryan Hurd & Maren Morris
"Drunk (And I Don't Wanna Go Home)" – Elle King & Miranda Lambert
Best Country Song
"Cold" – Dave Cobb, J.T. Cure, Derek Mixon & Chris Stapleton, songwriters (Chris Stapleton) — Winner
"Better Than We Found It" – Jessie Jo Dillon, Maren Morris, Jimmy Robbins & Laura Veltz, songwriters (Maren Morris)
"camera roll" – Ian Fitchuk, Kacey Musgraves & Daniel Tashian, songwriters (Kacey Musgraves)
"Country Again" – Zach Crowell, Ashley Gorley & Thomas Rhett, songwriters (Thomas Rhett)
"Fancy Like" – Cameron Bartolini, Walker Hayes, Josh Jenkins & Shane Stevens, songwriters (Walker Hayes)
"Remember Her Name" – Mickey Guyton, Blake Hubbard, Jarrod Ingram & Parker Welling
Best Progressive R&B Album
"Table For Two" – Lucky Daye — Winner
"New Light" – Eric Bellinger
"Something To Say" – Cory Henry
"Mood Valiant" – Hiatus Kaiyote
"Dinner Party: Dessert" – Terrace Martin, Robert Glasper, 9th Wonder & Kamasi Washington
"Studying Abroad: Extended Stay" – Masego
Best Traditional R&B Performance
"Fight For You" – H.E.R. – Winner
"I Need You" – Jon Batiste
"Bring It On Home To Me" – BJ The Chicago Kid, PJ Morton & Kenyon Dixon featuring Charlie Bereal
"Born Again" – Leon Bridges Featuring Robert Glasper
"How Much Can A Heart Take" – Lucky Daye Featuring Yebba
Best New Age Album
"Divine Tides" – Stewart Copeland & Ricky Kej – Winner
"Brothers" – Will Ackerman, Jeff Oster & Tom Eaton
"Pangaea" – Wouter Kellerman & David Arkenstone
"Night + Day" – Opium Moon
"Pieces Of Forever" – Laura Sullivan
Best Improvised Jazz Solo
"Humpty Dumpty (Set 2)" – Chick Corea – Winner
"Sackodougou" – Christian Scott aTunde Adjuah
"Kick Those Feet" – Kenny Barron
"Bigger Than Us" – Jon Batiste
"Absence" – Terence Blanchard
Best Jazz Vocal Album
"Songwrights Apothecary Lab" – Esperanza Spalding – Winner
"Generations" – The Baylor Project
"SuperBlue" – Kurt Elling and Charlie Hunter
"Time Traveler" – Nnenna Freelon
"Flor" – Gretchen Parlato
Best Jazz Instrumental Album
"Skyline" – Ron Carter, Jack DeJohnette and Gonzalo Rubalcaba – Winner
"Jazz Selections: Music from and Inspired by Soul" – Jon Batiste
"Absence" – Terence Blanchard featuring the E Collective and the Turtle Island Quartet
"Akoustic Band Live" – Chick Corea, John Patitucci and Dave Weckl
"Side-Eye NYC (V1.IV)" – Pat Metheny
Best Large Jazz Ensemble Album
"For Jimmy, Wes and Oliver" – Christian McBride Big Band – Winner
"Live at Birdland!" – The Count Basie Orchestra directed by Scotty Barnhart
"Dear Love" – Jazzmeia Horn and her Noble Force
"Swirling" – Sun Ra Arkestra
"Jackets XL" – Yellowjackets + WDR Big Band
Best Latin Jazz Album
"Mirror Mirror" – Eliane Elias with Chick Corea and Chucho Valdés – Winner
"The South Bronx Story" – Carlos Henriquez
"Virtual Birdland" – Arturo O'Farrill and the Afro Latin Jazz Orchestra
"Transparency" – Dafnis Prieto Sextet
"El Arte del Bolero" – Miguel Zenón and Luis Perdomo
Best Gospel Performance/Song
"Never Lost" – CeCe Winans – Winner
"Voice of God" – Dante Bowe featuring Steffany Gretzinger and Chandler Moore
"Joyful" – Dante Bowe
"Help" – Anthony Brown & Group Therapy
"Wait on You" – Elevation Worship and Maverick City Music
Best Contemporary Christian Music Performance/Song
"Believe for It" – CeCe Winans – Winner
"We Win" – Kirk Franklin and Lil Baby
"Hold Us Together" (Hope Mix) – H.E.R. and Tauren Wells
"Man of Your Word" – Chandler Moore and KJ Scriven
"Jireh" – Elevation Worship and Maverick City Music featuring Chandler Moore and Naomi Raine
Best Gospel Album
"Changing Your Story" – Jekalyn Carr
"Royalty: Live at the Ryman" – Tasha Cobbs Leonard
"Jubilee: Juneteenth Edition" – Maverick City Music
"Jonny X Mali: Live in LA" – Jonathan McReynolds and Mali Music
"Believe for It" – CeCe Winans
Best Contemporary Christian Music Album
"Old Church Basement "– Elevation Worship and Maverick City Music – Winner
"No Stranger" – Natalie Grant
"Feels Like Home Vol. 2" – Israel and New Breed
"The Blessing (Live)" – Kari Jobe
"Citizen of Heaven (Live)" – Tauren Wells
Best Roots Gospel Album
"My Savior" – Carrie Underwood – Winner
"Alone with My Faith" – Harry Connick Jr.
"That's Gospel, Brother" – Gaither Vocal Band
"Keeping On" – Ernie Haase & Signature Sound
"Songs for the Times" – The Isaacs
Best Latin Pop Album
"Mendó" – Alex Cuba – Winner
"Vértigo" – Pablo Alborán
"Mis Amores" – Paula Arenas
"Hecho a la Antigua" – Ricardo Arjona
"Mis Manos" – Camilo
"Revelación" – Selena Gomez
Best Música Urbana Album
"El Último Tour Del Mundo" – Bad Bunny – Winner
"Afrodisíaco" – Rauw Alejandro
"Jose" – J Balvin
"KG0516" – Karol G
"Sin Miedo (del Amor y Otros Demonios)" – Kali Uchis
Best Latin Rock or Alternative Album
"Origen" – Juanes – Winner
"Deja" – Bomba Estéreo
"Mira Lo Que Me Hiciste Hacer (Deluxe Edition)" – Diamante Eléctrico
"Calambre" – Nathy Peluso
"El Madrileño" – C. Tangana
"Sonidos de Karmática Resonancia" – Zoé
Best Regional Mexican Music Album (Including Tejano)
"A Mis 80's" – Vicente Fernández – Winner
"Antología de la Musica Ranchera, Vol. 2" – Aida Cuevas
"Seis" – Mon Laferte
"Un Canto por México, Vol. 2" – Natalia Lafourcade
"Ayayay! (Súper Deluxe)" – Christian Nodal
Best Tropical Latin Album
"Salswing!" – Rubén Blades y Roberto Delgado & Orquesta
"En Cuarentena" – El Gran Combo de Puerto Rico
"Sin Salsa No Hay Paraíso" – Aymée Nuviola
"Colegas" – Gilberto Santa Rosa
"Live in Peru" – Tony Succar
Best American Roots Performance
"Cry" – Jon Batiste – Winner
"Love and Regret" – Billy Strings
"I Wish I Knew How It Would Feel to Be Free" – The Blind Boys Of Alabama and Béla Fleck
"Same Devil" – Brandy Clark featuring Brandi Carlile
"Nightflyer" – Allison Russell
Best American Roots Song
"Cry" – Jon Batiste and Steve McEwan – Winner
"Avalon" – Rhiannon Giddens, Justin Robinson and Francesco Turrisi
"Bored" – Linda Chorney
"Call Me a Fool" – Valerie June
"Diamond Studded Shoes" – Dan Auerbach, Natalie Hemby, Aaron Lee Tasjan and Yola
"Nightflyer" – Jeremy Lindsay and Allison Russell
Best Americana Album
"Native Sons" – Los Lobos – Winner
"Downhill from Everywhere" – Jackson Browne
"Leftover Feelings" – John Hiatt with the Jerry Douglas Band
"Outside Child" – Allison Russell
"Stand for Myself" – Yola
Best Bluegrass Album
"My Bluegrass Heart" – Béla Fleck – Winner
"Renewal" – Billy Strings
"A Tribute to Bill Monroe" – The Infamous Stringdusters
"Cuttin' Grass, Vol. 1: The Butcher Shoppe Sessions" – Sturgill Simpson
"Music Is What I See" – Rhonda Vincent
Best Traditional Blues Album
"I Be Trying" – Cedric Burnside – Winner
"100 Years of Blues" – Elvin Bishop and Charlie Musselwhite
"Traveler's Blues" – Blues Traveler
"Be Ready When I Call You" – Guy Davis
"Take Me Back" – Kim Wilson
Best Contemporary Blues Album
"662" – Christone "Kingfish" Ingram – Winner
"Delta Kream" – The Black Keys featuring Eric Deaton and Kenny Brown
"Royal Tea" – Joe Bonamassa
"Uncivil War" – Shemekia Copeland
"Fire It Up" – Steve Cropper
Best Folk Album
"They're Calling Me Home" – Rhiannon Giddens with Francesco Turrisi – Winner
"One Night Lonely (Live)" – Mary Chapin Carpenter
"Long Violent History" – Tyler Childers
"Wednesday (Extended Edition)" – Madison Cunningham
"Blue Heron Suite" – Sarah Jarosz
Best Regional Roots Music Album
"Kau Ka Pe'a" – Kalani Pe'a – Winner
"Live in New Orleans!" – Sean Ardoin and Kreole Rock and Soul
"Bloodstains & Teardrops" – Big Chief Monk Boudreaux
"My People" – Cha Wa
"Corey Ledet Zydeco" – Corey Ledet Zydeco
Best Reggae Album
"Beauty in the Silence" − SOJA − Winner
"Pamoja" − Etana
"Positive Vibration" − Gramps Morgan
"Live N Livin" − Sean Paul
"Royal" − Jesse Royal
"10" − Spice
Best Global Music Album
"Mother Nature" − Angélique Kidjo − Winner
"Voice of Bunbon (Vol. 1)" − Rocky Dawuni
"East West Players Presents: Daniel Ho & Friends Live in Concert" − Daniel Ho & Friends
"Legacy +" − Femi Kuti and Made Kuti
"Made in Lagos (Deluxe Edition)" − Wizkid
Best Global Music Performance
"Mohabbat" − Arooj Aftab − Winner
"Do Yourself" − Angélique Kidjo and Burna Boy
"Pà Pá Pà" − Femi Kuti
"Blewu" − Yo-Yo Ma and Angélique Kidjo
"Essence" − Wizkid featuring Tems
Best Children's Album
"A Colorful World" − Falu − Winner
"Actívate" − 123 Andrés
"All One Tribe" − 1 Tribe Collective
"Black to the Future" − Pierce Freelon
"Crayon Kids" − Lucky Diaz and the Family Jam Band
Best Spoken Word Album
"Carry On: Reflections for a New Generation from John Lewis" − Don Cheadle − Winner
"Aftermath" − LeVar Burton
"Catching Dreams: Live at Fort Knox Chicago" − J. Ivy
"8:46" − Dave Chappelle and Amir Sulaiman
"A Promised Land" − Barack Obama
Best Comedy Album
"Sincerely" – Louis C.K. – Winner
"The Comedy Vaccine" – Lavell Crawford
"Evolution" – Chelsea Handler
"Thanks for Risking Your Life" – Lewis Black
"The Greatest Average American" – Nate Bargatze
"Zero F***s Given" – Kevin Hart
Best Musical Theater Album
"The Unofficial Bridgerton Musical" – Emily Bear – Winner
"Andrew Lloyd Webber's Cinderella" – Carrie Hope Fletcher, Ivano Turco, Victoria Hamilton-Barritt and Helen George
"Burt Bacharach and Steven Sater's Some Lovers" – Burt Bacharach, Michael Croiter, Ben Hartman and Steven Sater
"Girl from the North Country" – Simon Hale, Conor McPherson, and Dean Sharenow
"Les Misérables: The Staged Concert" – Michael Ball, Alfie Boe, Carrie Hope Fletcher and Matt Lucas
"Stephen Schwartz's Snapshots" – Daniel C. Levine, Michael J. Moritz Jr., Bryan Perri and Stephen Schwartz
Best Compilation Soundtrack for Visual Media
"The United States vs. Billie Holiday" – Andra Day – Winner
"Cruella" – Various artists
"Dear Evan Hansen" – Various artists
"In the Heights" – Various artists
"One Night in Miami…" – Leslie Odom, Jr. and various artists
"Respect" – Jennifer Hudson
"Schmigadoon! Episode 1" – Various artists
Best Score Soundtrack for Visual Media
"Soul" – Jon Batiste, Trent Reznor and Atticus Ross, composers – Winner (tie)
"The Queen's Gambit" – Carlos Rafael Rivera, composer – Winner (tie)
"Bridgerton" – Kris Bowers, composer
"Dune" – Hans Zimmer, composer
"The Mandalorian: Season 2 – Vol. 2 (Chapters 13–16)" – Ludwig Göransson, composer
Best Song Written for Visual Media
"All Eyes on Me" (from Bo Burnham: Inside) – Winner
"Agatha All Along" (from WandaVision)
"All I Know So Far" (from Pink: All I Know So Far)
"Fight For You" (from Judas and the Black Messiah)
"Here I Am (Singing My Way Home)" (from Respect)
"Speak Now" (from One Night in Miami…)
Best Instrumental Composition
"Eberhard" – Lyle Mays – Winner
"Beautiful Is Black" – Brandee Younger
"Cat and Mouse" – Tom Nazziola
"Concerto for Orchestra: Finale" – Vince Mendoza
"Dreaming in Lions: Dreaming in Lions" – Arturo O'Farrill
Best Arrangement, Instrumental or A Cappella
"Meta Knight's Revenge" – Charlie Rosen and Jake Silverman – Winner
"Chopsticks" – Bill O'Connell
"For the Love of a Princess" – Robin Smith
"Infinite Love" – Emile Mosseri
"The Struggle Within" – Gabriela Quintero and Rodrigo Sanchez
Best Arrangement, Instruments and Vocals
"To The Edge of Longing (Edit Version)" – Vince Mendoza – Winner
"The Bottom Line" – Ólafur Arnalds
"A Change is Gonna Come" – Tehillah Alphonso
"The Christmas Song (Chestnuts Roasting on an Open Fire)" – Jacob Collier
"Eleanor Rigby" – Cody Fry
Best Recording Package
"Pakelang" – Winner
"American Jackpot / American Girls"
"Carnage"
"Serpentine Prison"
"Zeta"
Best Boxed or Special Limited Edition Package
"All Things Must Pass: 50th Anniversary Edition" – Winner
"Color Theory"
"The Future Bites (Limited Edition Box Set)"
"77-81"
"Swimming in Circles"
Best Album Notes
"The Complete Louis Armstrong Columbia and RCA Victor Studio Sessions 1946-1966" – Winner
"Beethoven: The Last Three Sonatas"
"Creation Never Sleeps, Creation Never Dies: The Willie Dunn Anthology"
"Etching The Voice: Emile Berliner and the First Commercial Gramophone Discs, 1889-1895"
"The King of Gospel Music: The Life and Music of Reverend James Cleveland"
Best Historical Album
"Joni Mitchell Archives, Vol. 1: The Early Years (1963-1967)" – Joni Mitchell – Winner
"Beyond The Music: Her Complete RCA Victor Recordings" – Marian Anderson
"Etching The Voice: Emile Berliner and the First Commercial Gramophone Discs, 1889-1895" – Various Artists
"Excavated Shellac: An Alternate History of the World's Music" – Various Artists
"Sign O' The Times (Super Deluxe Edition)" – Prince
Best Engineered Album, Non-Classical
Love for Sale – Tony Bennett and Lady Gaga – Winner
Cinema – The Marías
Dawn – Yebba
Hey What – Low
Notes with Attachments – Pino Palladino and Blake Mills
Producer of the Year, Non-Classical
Jack Antonoff – Winner
Rogét Chahayed
Mike Elizondo
Hit-Boy
Ricky Reed
Best Remixed Recording
"Passenger" (Mike Shinoda remix) – Mike Shinoda, remixer (Deftones) – Winner
"Back to Life" (Booker T Kings of Soul satta dub) – Booker T., remixer (Soul II Soul)
"Born for Greatness" (Cymek remix) – Spencer Bastin, remixer (Papa Roach)
"Constant Craving" (Fashionably Late remix) – Tracy Young, remixer (k.d. lang)
"Inside Out" (3scape Drm remix) – 3scape Drm, remixer (Zedd and Griff)
"Met Him Last Night" (Dave Audé remix) – Dave Audé, remixer (Demi Lovato featuring Ariana Grande)
"Talks" (Mura Masa Remix) – Alexander Crossan, remixer (PVA)
Best Immersive Audio Album
"Alicia" – Alicia Keys – Winner
"Clique" – Patricia Barber
"Fine Line" – Harry Styles
"The Future Bites" – Steven Wilson
"Stille Grender" – Anne Karin Sundal-Ask & Det Norske Jentekor
Best Engineered Album, Classical
"Chanticleer Sings Christmas" – Winner
"Archetypes"
"Beethoven: Cello Sonatas – Hope Amid Tears"
"Beethoven: Symphony No. 9"
"Mahler: Symphony No. 8, 'Symphony of a Thousand'"
Producer of the Year, Classical
Judith Sherman – Winner
Blanton Alspaugh
Steven Epstein
David Frost
Elaine Martone
Best Orchestral Performance
"Price: Symphonies Nos. 1 & 3" – Yannick Nézet-Séguin, conductor (Philadelphia Orchestra) – Winner
"Adams: My Father Knew Charles Ives; Harmonielehre" – Giancarlo Guerrero, conductor (Nashville Symphony Orchestra)
"Beethoven: Symphony No. 9" – Manfred Honeck, conductor (Mendelssohn Choir of Pittsburgh and Pittsburgh Symphony Orchestra)
"Muhly: Throughline" – Nico Muhly, conductor (San Francisco Symphony)
"Strauss: Also Sprach Zarathustra; Scriabin: The Poem of Ecstasy" – Thomas Dausgaard, conductor (Seattle Symphony Orchestra)
Best Opera Recording
"Glass: Akhnaten" – Karen Kamensek – Winner
"Bartók: Bluebeard's Castle" – Susanna Mälkki
"Janáček: Cunning Little Vixen" – Simon Rattle
"Little: Soldier Songs" – Corrado Rovaris
"Poulenc: Dialogues Des Carmélites" – Yannick Nézet-Séguin
Best Choral Performance
"Mahler: Symphony No. 8, 'Symphony Of A Thousand'" – Gustavo Dudamel, conductor – Winner
"It's a Long Way" – Matthew Guard, conductor
"Rising w/The Crossing" – Donald Nally, conductor
"Schnittke: Choir Concerto; Three Sacred Hymns; Pärt: Seven Magnificat-Antiphons" – Kaspars Putniņš, conductor
"Sheehan: Liturgy of Saint John Chrysostom" – Benedict Sheehan, conductor
"The Singing Guitar" – Craig Hella Johnson, conductor
Best Chamber Music/Small Ensemble Performance
"Beethoven: Cello Sonatas – Hope Amid Tears" – Yo-Yo Ma and Emanuel Ax – Winner
"Adams, John Luther: Lines Made by Walking" – JACK Quartet
"Akiho: Seven Pillars" – Sandbox Percussion
"Archetypes" – Sérgio Assad, Clarice Assad and Third Coast Percussion
"Bruits" – Imani Winds
Best Classical Instrumental Solo
"Alone Together" – Jennifer Koh – Winner
"An American Mosaic" – Simone Dinnerstein
"Bach: Sonatas & Partitas" – Augustin Hadelich
"Beethoven & Brahms: Violin Concertos" – Gil Shaham; Eric Jacobsen, conductor (The Knights)
"Mak Bach" – Mak Grgić
Best Classical Solo Vocal Album
"Mythologies" – Sangeeta Kaur and Hila Plitmann – Winner
"Confessions" – Laura Strickling; Joy Schreier, pianist
"Dreams Of A New Day – Songs By Black Composers" – Will Liverman; Paul Sánchez, pianist
"Schubert: Winterreise" – Joyce DiDonato; Yannick Nézet-Séguin, pianist
"Unexpected Shadows" – Jamie Barton; Jake Heggie, pianist (Matt Haimovitz)
Best Classical Compendium
"Women Warriors – The Voices Of Change" – Winner
"American Originals – A New World, A New Canon"
"Berg: Violin Concerto; Seven Early Songs and Three Pieces for Orchestra"
"Cerrone: The Arching Path"
"Plays"
Best Contemporary Classical Composition
"Shaw: Narrow Sea" – Caroline Shaw, composer (Dawn Upshaw, Gilbert Kalish and Sō Percussion) – Winner
"Akiho: Seven Pillars" – Andy Akiho, composer (Sandbox Percussion)
"Andriessen: The Only One" – Louis Andriessen, composer (Esa-Pekka Salonen, Nora Fischer and Los Angeles Philharmonic)
"Assad, Clarice & Sérgio, Connors, Dillon, Martin & Skidmore: Archetypes" – Clarice Assad, Sérgio Assad, Sean Connors, Robert Dillon, Peter Martin and David Skidmore, composers (Sérgio Assad, Clarice Assad and Third Coast Percussion)
"Batiste: Movement 11′" – Jon Batiste, composer (Jon Batiste)
Best Music Video
"Freedom" – Jon Batiste – Winner
"Shot in the Dark" – AC/DC
"I Get a Kick Out of You" – Tony Bennett and Lady Gaga
"Peaches" – Justin Bieber featuring Daniel Caesar and Giveon
"Happier Than Ever" – Billie Eilish
"Montero (Call Me by Your Name)" – Lil Nas X
"Good 4 U" – Olivia Rodrigo
Best Music Film
"Summer of Soul" – Various Artists – Winner
"Bo Burnham: Inside" – Bo Burnham
"David Byrne's American Utopia" – David Byrne
"Happier Than Ever: A Love Letter to Los Angeles" – Billie Eilish
"Music, Money, Madness… Jimi Hendrix in Maui" – Jimi Hendrix