California on the World Stage at Summit of the Americas
Governor Newsom meets with world leaders, highlights California's diversity and nation-leading climate policies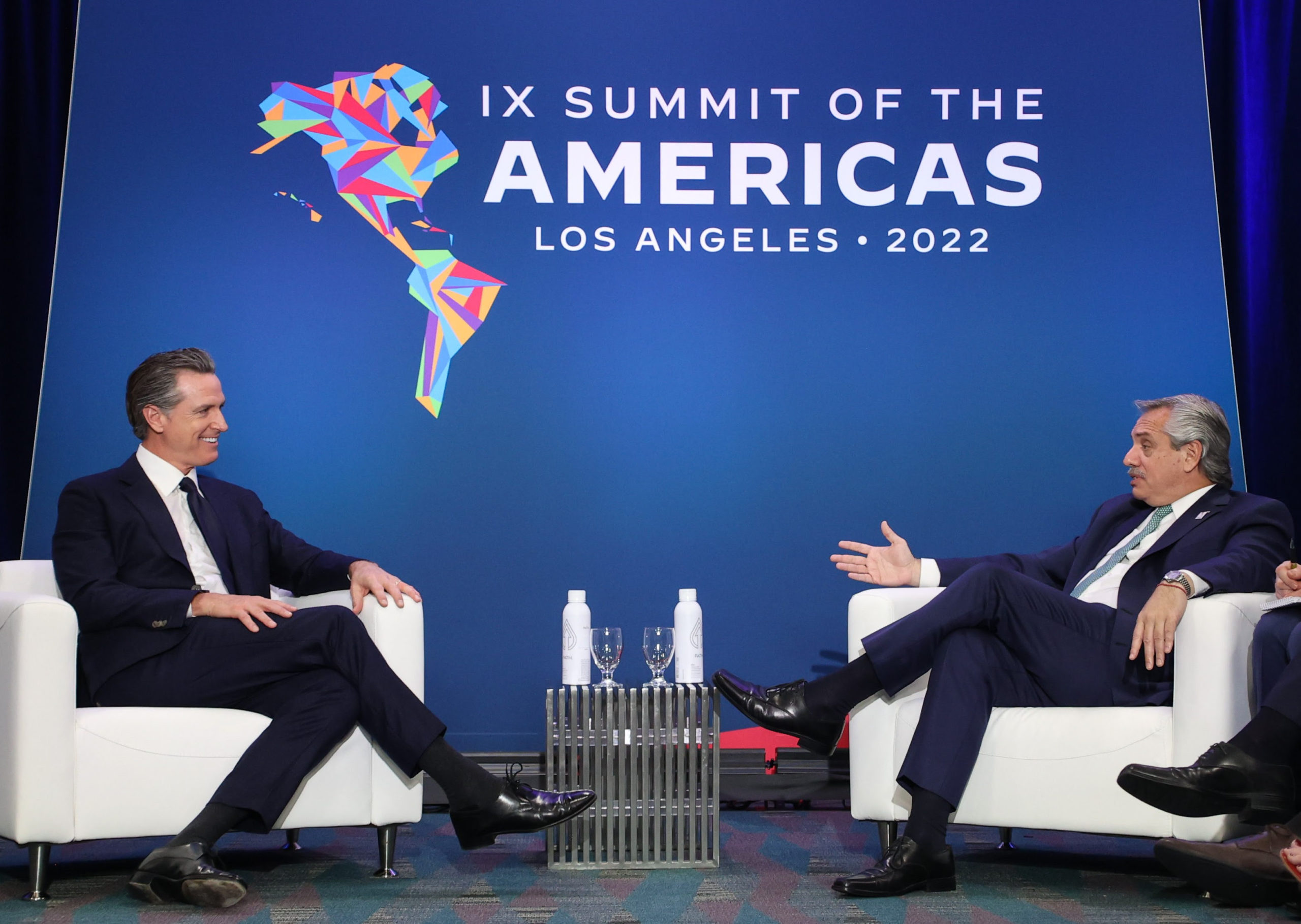 LOS ANGELES – California's global leadership on issues ranging from climate change to gun safety to economic resilience shared the world stage this week as leaders from across the Western Hemisphere gathered in Los Angeles for the ninth Summit of the Americas. 

Governor Gavin Newsom led a California delegation and represented the Golden State at several meetings and events with heads of state, foreign dignitaries and Biden Administration officials throughout the week.  

Wednesday, June 8: A Presidential Greeting and a Big California Welcome to the Western Hemisphere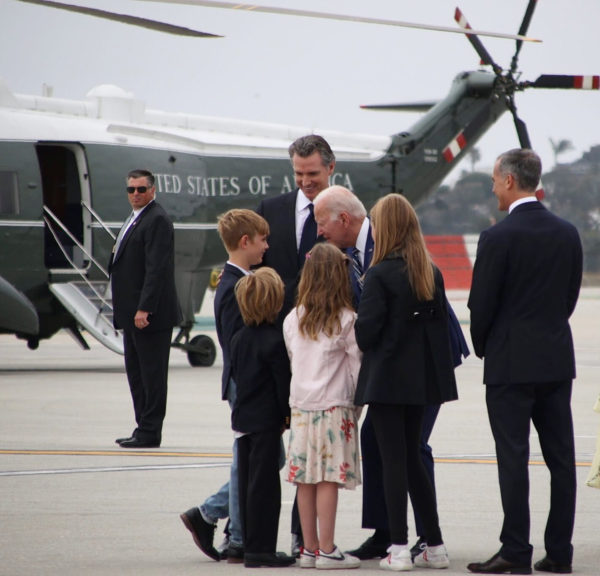 The Governor kicked off his Summit schedule at Los Angeles International Airport Wednesday where he and L.A. Mayor Eric Garcetti greeted President Joe Biden on the tarmac. But it was not Governor Newsom or the President who stole the show – the Governor's "toughest negotiators," his kids, helped welcome President Biden to California.
Shortly after the tarmac greeting, the Governor joined Special Presidential Envoy for Climate John Kerry and ministers across the Americas and outlined California's nation-leading actions to cut methane pollution.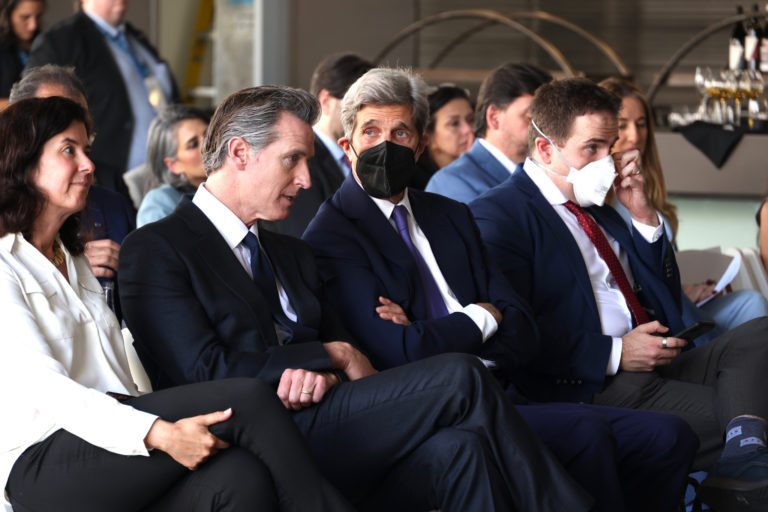 The Governor shared the Administration's proposals to aggressively plug idle oil wells at risk of leaking methane and launch a network of satellites that would provide near real-time data on large scale methane leaks, leaks from oil and gas infrastructure, landfills, and other sources to track upwards of 40 percent of global methane emissions.
"California is proposing an all-of-the-above approach, from launching satellites that will track methane emissions throughout the world to plugging idle wells," said Governor Newsom. "As we've seen right here in California, these oil wells present the risk of leaking at any moment. We're encouraged by these global partnerships to tackle this problem together, for the benefit of all nations."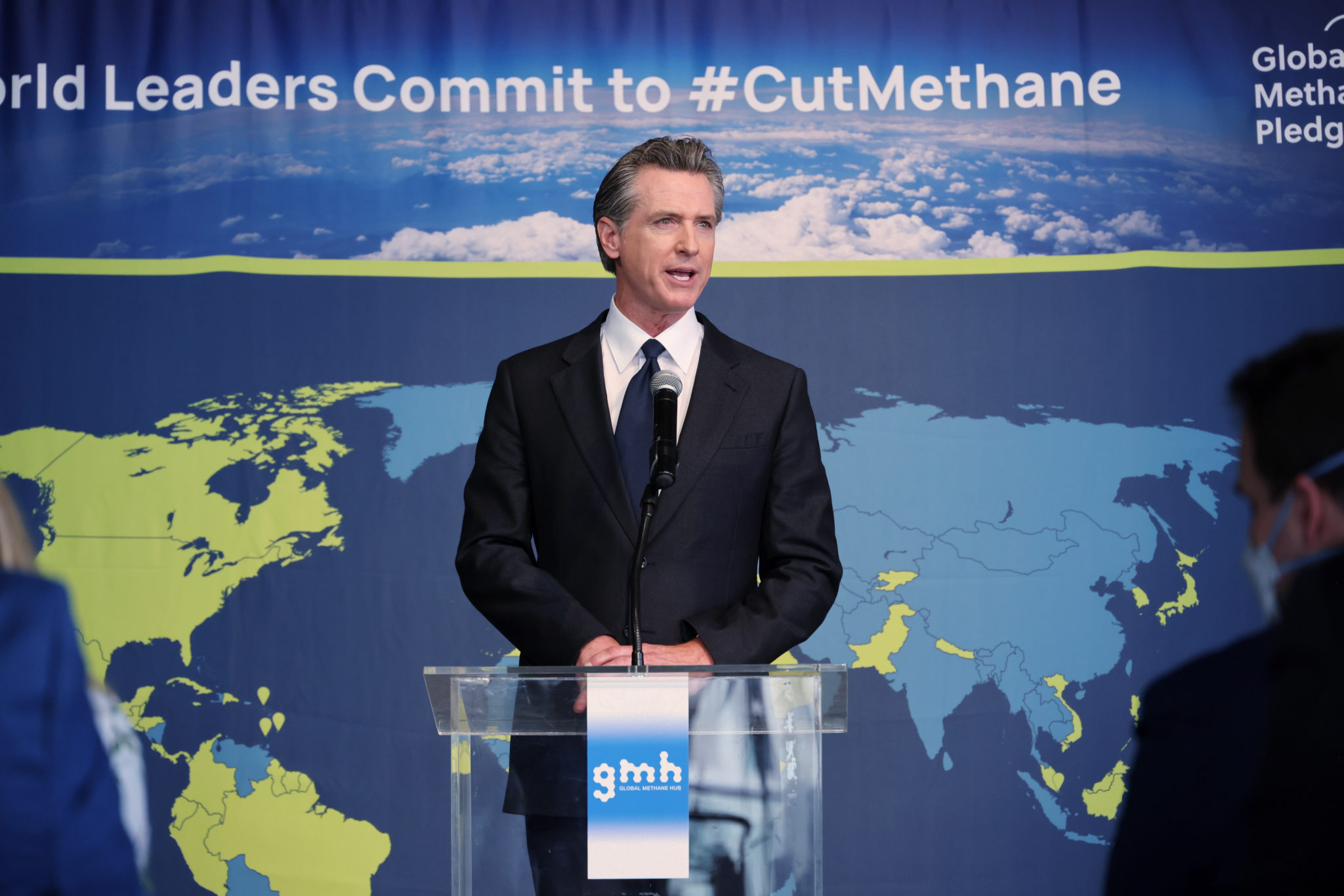 In the evening, the Governor helped welcome leaders from across the Western Hemisphere to California at the Summit of the Americas Inaugural Ceremony, hosted by President Biden and First Lady Jill Biden. In his remarks, he celebrated California's diversity including the nearly 27 percent of Californians who are immigrants.
"You are in one of the most diverse cities, L.A., in the most diverse region, in the most diverse state, California, in the world's most diverse democracy," Governor Newsom said. "And we're proud of that. We don't tolerate our diversity, we celebrate our diversity. That's our strength." 
Thursday, June 9: Announcing a California-Canada Climate Partnership and a Full Schedule with World Leaders
The Governor started the day at the California Science Center where he met with Canadian Prime Minister Justin Trudeau to announce a new partnership to advance bold climate action. California and Canada signed a Memorandum of Cooperation (MOC) to fight climate change, reduce pollution, cut back on plastic waste, advance zero-emission vehicles, protect the environment and build climate resilience. 
Governor Newsom and Prime Minister Trudeau, along with their respective delegations, held a bilateral meeting to discuss California and Canada's shared values, including world-leading climate action, protecting fundamental rights, adopting strong gun safety measures and building a vibrant economy that embraces diversity and inclusivity.
"We can't fight the climate crisis on our own – we need to work together with partners all across the globe to achieve humanity's most important task: saving our planet," said Governor Newsom.
"Today, as we launch a new partnership on climate action and nature protection, we're teaming up to deliver the clean air, healthy environment, and good jobs our citizens deserve," said Prime Minister Trudeau.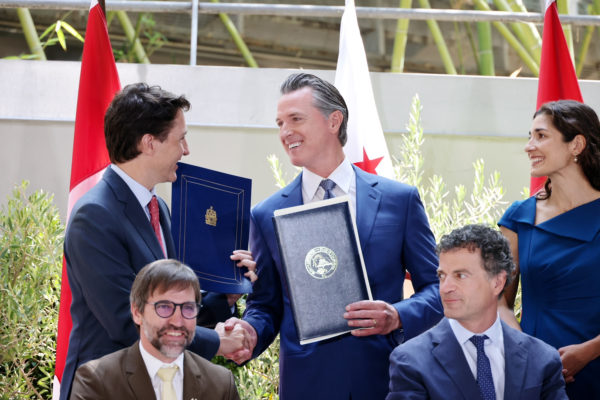 Following the MOC signing, the Governor returned to Downtown Los Angeles for several Summit meetings with world leaders, including meetings with Chile's Minister of Foreign Affairs Antonia Urrejola Noguera and Mexican Foreign Secretary Marcelo Ebrard. In the meetings, the Governor highlighted California's cultural ties, shared challenges and opportunities to continue expanding collaboration of mutual interest with California.
The Governor also attended the plenary session and heard President Biden's address to world leaders.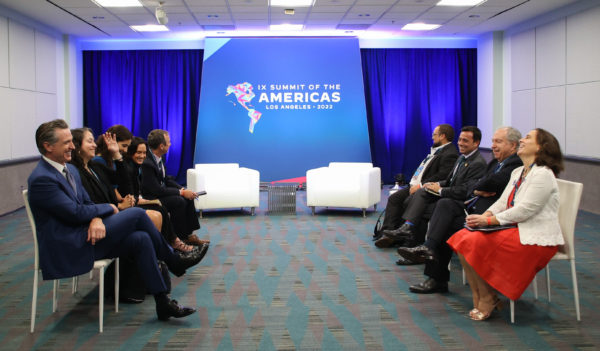 Governor Newsom capped his day by stopping by a reception at the Los Angeles County Museum of Art, which included foreign ministers, Secretary of State Anthony Blinken, members of Congress and California's own Speaker Nancy Pelosi, Senator Alex Padilla, Congresswoman Karen Bass and Second Gentleman Doug Emhoff.
Friday, June 10: Wrapping the Summit With a Focus on Californians
Governor Newsom wrapped up his Summit week with a final meeting with the President of Argentina, Alberto Fernández. At the meeting, the two discussed expanding the relationship between California and Argentina, the importance of strengthening democracy throughout the Americas and shared values around abortion and LGBTQ+ rights.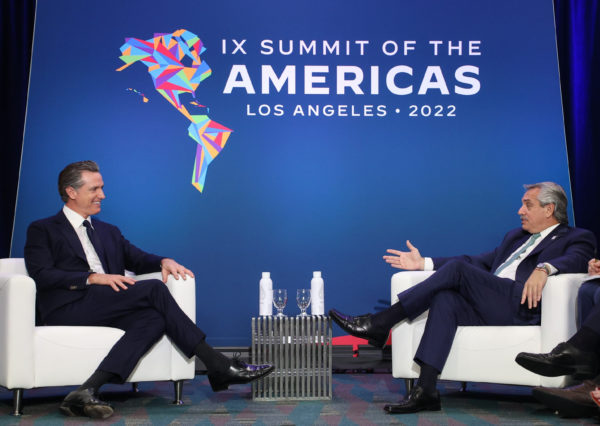 The Governor's final stop of the Summit was not with a world leader, but with Californians at the heart of the conversation, Zacil Pech and Maria "Coco" Del Socorro Vazquez, the immigrant owners of Sazon Bar & Grill in Huntington Park. The restaurant received financial support from the state's Social Entrepreneurs for Economic Development (SEED) initiative. SEED is a $30 million initiative supporting entrepreneurship and worker cooperatives as an opportunity pathway for Californians who face significant employment barriers due to limited English proficiency or immigration status.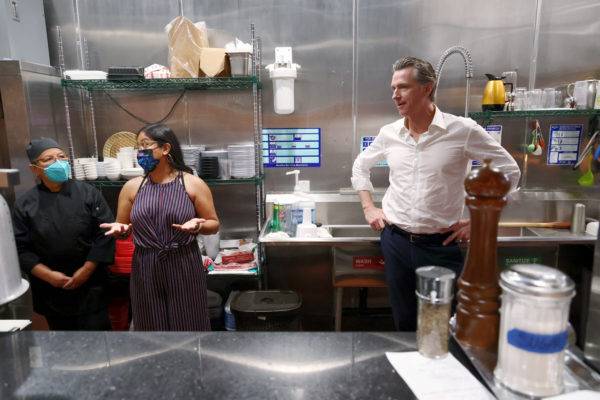 "Zacil and Coco are proof that the Dream is alive and well in the State of California. We know that immigrants and their children are integral to California's identity, and bring new talent and ideas to our economy. That's why we've invested $30 million in our SEED initiative and are proposing more investments to support an economy with inclusive opportunity for all," Governor Newsom said.
Antonio Villaraigosa Leadership Award to San Diego's Mayor Gloria
The award is presented to a mayor who has exhibited an outstanding commitment to bringing diverse communities together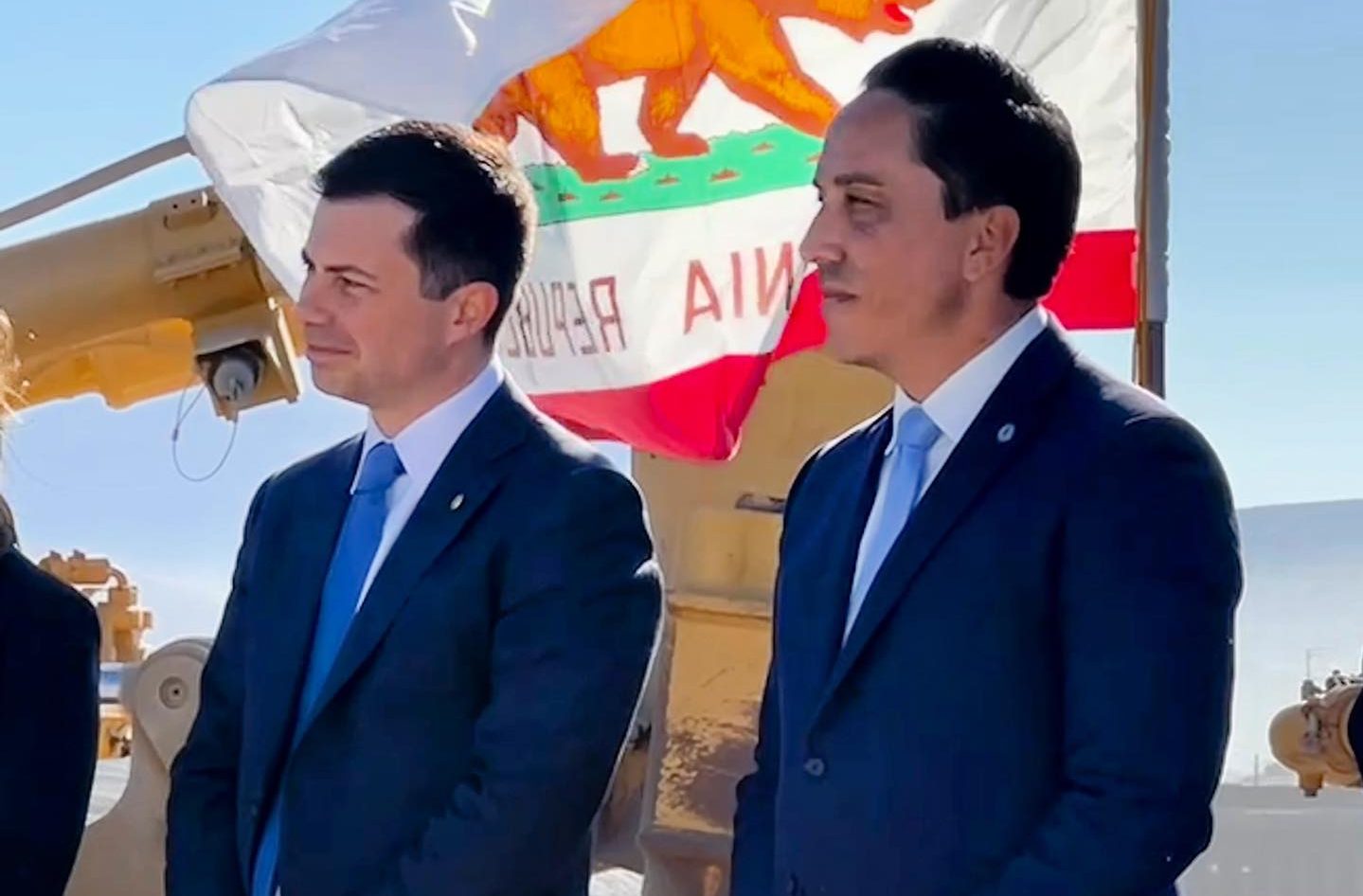 WASHINGTON — On January 18th Mayor Todd Gloria of San Diego will be presented with the Antonio Villaraigosa Leadership Award at the 37th Tribute to Mayors Signature Event. 
The Tribute to Mayors is an annual event put on by the Latino Leaders Network, which was founded by former Clinton administration Assistant to the President and Director of Intergovernmental Affairs at the White House, Mickey Ibarra, as a unique platform for prominent Latino leaders to share their personal stories of overcoming obstacles to achieve success. 
The Antonio Villaraigosa Leadership Award is presented to a mayor from a city with a significant Latino population who has exhibited an outstanding commitment to bringing diverse communities together.
Antonio Ramón Villaraigosa served as the 41st Mayor of Los Angeles from 2005 to 2013. Before becoming mayor, he was a member of the California State Assembly (1994–2000), where he served as the Democratic Majority Leader (1996–98), and the Speaker of the California State Assembly (1998–2000).
Gloria began his career at San Diego County's Health and Human Services Agency. He then went on to serve as District Director for United States Congresswoman Susan A. Davis. In 2008, Gloria was elected to the San Diego City Council. In 2016, he ran and was elected to the California State Assembly to represent the 78th Assembly District.
While serving in the Assembly Gloria went on to become the Assistant Majority Whip and eventually Majority Whip. Then in 2020 he was elected Mayor of San Diego, making history across a spectrum of significant firsts as in addition to being the first openly gay person to lead the city, Gloria, "the son of a hotel maid and a gardener"  became the first person of color to occupy the Mayor's chair. He is a third-generation San Diegan of Filipino, Native American, Puerto Rican, and Dutch descent.
In a coronavirus pandemic affected zoom-style virtual inauguration ceremony, presided over by the President pro Tempore of the California State Senate Toni Gayle Atkins, Gloria was sworn in as the 37th mayor of the City of San Diego on Thursday, December 10, 2020 before the San Diego City Council.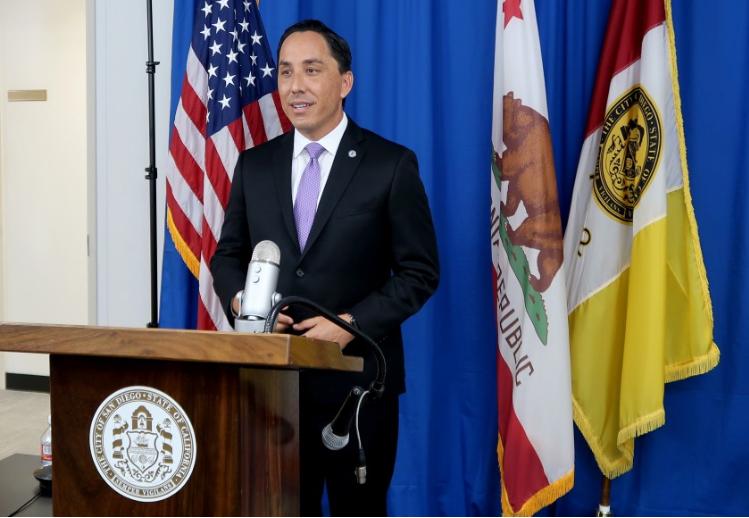 "Getting an award in Mayor Villaraigosa's name is really meaningful to me," Gloria told the Blade. "I was the nerdy kid who would watch C-SPAN and read the newspaper when I was young. I was very aware of Mayor Villaraigosa and his service leading his city that is just a few hundred miles north from where I grew up here in San Diego. There is a saying that if you haven't seen it you can't be it. The fact that I had this charismatic and energetic leader of a city not too far away meant that I could identify with him. He and others like him created that opportunity for me to see what I was interested in trying to become in terms of a public servant, and so it feels in someway poetic to receive this award."
Receiving an award that celebrates diversity and inclusion is particularly poignant for the Mayor, as he feels that while San Diego has an incredibly diverse population, inclusion in its political sphere is only just starting to turn a corner for the better. 
"I hold a sanction to being the first person of color elected mayor of my city," said Gloria. "I was elected in 2020 I think that's somewhat remarkable when you consider that San Diego is a very diverse city we are a border city we literally lie on the US Mexican border. We are on the pacific rim, and yet no one has broken this barrier until I was given the opportunity to do so just two years ago."
Much as he was inspired by LA's Mayor Villaraigosa in his youth, Gloria hopes that that he can serve as an inspiration to the next generation of diverse leaders. 
"People like myself who are given this opportunity have to stay strong. you have to remember you are not there on your own behalf. You are there on behalf of a whole community. Some may look up to me the way I looked up to Mayor Villaraigosa if I am able to show people what a person of color can do leading the 8th largest city in the country. It is a challenge, but it is also an opportunity. My friend and mentor, Vice President Harris, always says that you may be the first to do some thing, but you should not be the last. That is my goal."
"I love San Diego," said Gloria. "I was born and raised here. I am a third generation San Diegan. I love this town, and I was taught that it was my responsibility to leave it better than I found it, and so I've chosen to spend my entire career serving this community in the county of San Diego, as congressional aide as a council member, as a state legislator, and, now, as a mayor."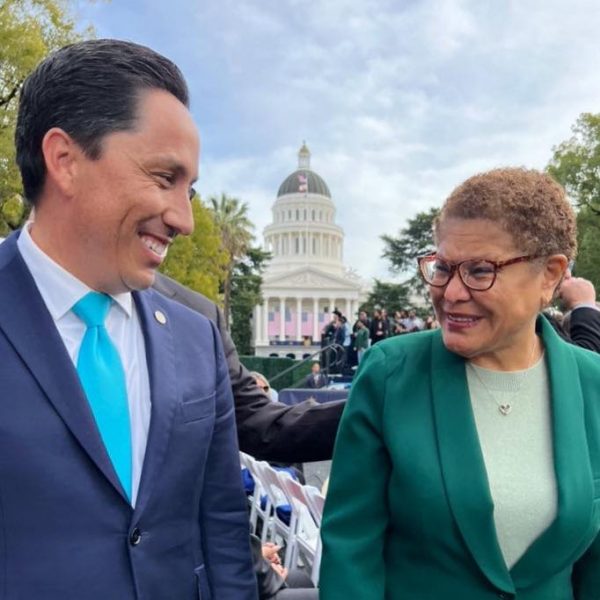 The lesson of leaving something behind better than you found it comes from the teachings of Gloria's parents he tells the Blade.
"My parents were blue-collar folks," recalled the Mayor. "When I was growing up, my mom was a hotel maid and my dad was a landscaper. These two hard-working, modest people didn't have generational wealth or the financial ease to help us. They just had good humble values that they tried to instill in me and my brother."
Gloria recounted a story from his childhood where his parents' moral compass inadvertently lead him to his political career.
"Growing up, we often didn't have a car. We had to borrow other people's cars. Obviously, we didn't have enough money, and I can remember vividly having to wash those cars and fill them with gas and having to get the buckets and sponges and soap and water. That all has expense attached to it, and so I said, 'If we are borrowing cars because we don't have money, then why are we spending money on washing them and filling the tanks up with gas?' The answer that my parents gave us was, 'This is what we have to do. We are borrowing these cars and we can't return them dirty or with an empty tank.' This left an impression on me. I don't think my parents intended it this way, but it really was this admonition to get into public service.'
"Some people have to wake up every day and punch a time clock. I just have to wake up and make the city a better place. I think that's a wonderful mission and I feel grateful for this opportunity. That is why I do this work."