"The Pride Fighter," superstar WWE's Out Sonya Deville at LA Pride
"I think every year it kind of means something a little bit different just as I evolve in my journey and get more comfortable with who I am"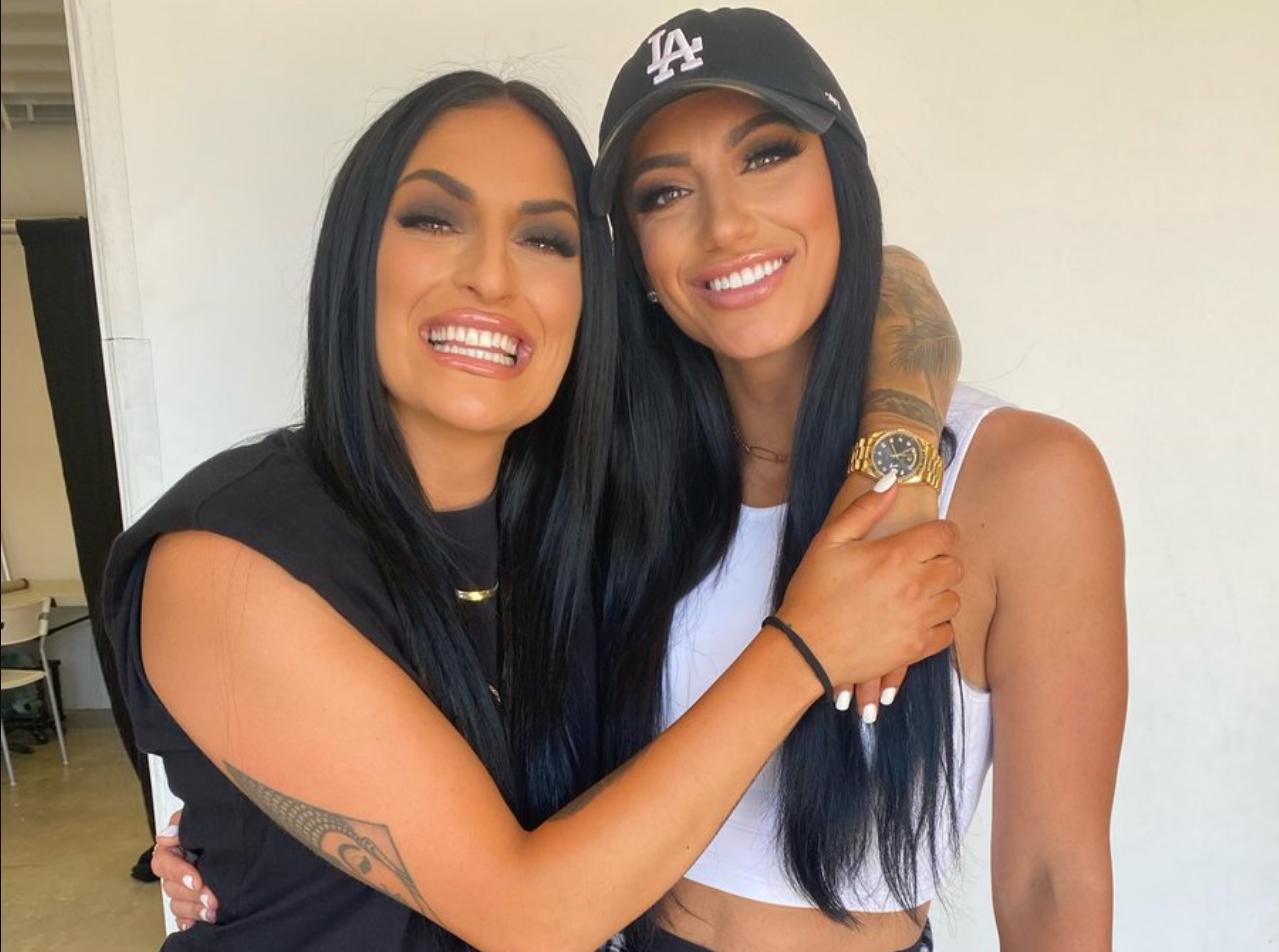 HOLLYWOOD – Out lesbian wrestler Daria Berenato, known worldwide by her WWE stage-name Sonya Deville "The Pride Fighter," is attending her very first L.A. Pride Parade Sunday, walking with NFL players along Hollywood Boulevard.
"I'm like super stoked," Berenato told me in a Zoom chat before the parade stepped off. She posted messages for fans from the parade on her social media.
Stepping into Pride Together. 🖤🌈 @WWE #PrideParade pic.twitter.com/intbm00zWt

— The OFFICIAL Boss (@SonyaDevilleWWE) June 12, 2022
In 1970, the march made history as the first-ever permitted LGBTQ+ parade in the world. Berenato has previously attended World Pride in New York City in 2019, as well as the Pride Parade in Fort Lauderdale, Fla., that same year.
Berenato, 28, came out as lesbian in 2015, when a WWE judge asked her during an interview before a worldwide television audience if she was in a relationship. "I don't have a wife yet, but I have a girlfriend," Berenato said. The former MMA fighter didn't win the Tuff Enough reality show, but she did sign a contract as the first out lesbian wrestler in the WWE.
"I came out on the premiere episode of the first reality show I did, and it was not intentional, and it was not something that I had thought about or planned," Berenato told me. "I was scared and I didn't know what it was going to mean for me. I didn't know if it was good or bad. I was really kind of just flying by the seat of my coattails, waiting to see it all play out. And it's been it's been a really positive experience for me.
Incase you forgot … I won. pic.twitter.com/apBJBZnMrG

— The OFFICIAL Boss (@SonyaDevilleWWE) May 23, 2022
Like many things, her relationships have changed over the past seven years. But what hasn't changed is her commitment to representation of the LGBTQ+ community. If anything's it's only deepened.
"It's something that's super important because I went through that same journey that a lot of people are going through in the LGBTQ community, which is struggling with my sexuality and being open about it," Deville told Outsports contributor Brian Bell on their LGBT In The Ring podcast in April.
Berenato made headlines again last month at the Netflix premiere of Stranger Things, by publicly kissing her girlfriend, model and fitness enthusiast Toni Cassano. Since then, they've been sharing their love story with their social media followers.
Find a best friend and make her your wife. 💣♾ pic.twitter.com/GgSQ1NSnF9

— The OFFICIAL Boss (@SonyaDevilleWWE) June 12, 2022
"We've been together for a few months now and it's been the most incredible few months of any relationship I've ever been in," said Berenato. "It's just been so fun and so easy and so exciting and motivating. She's like right here with me when it comes to work ethic and hustle and grinding and motivation. So we're kind of just like neck and neck, grinding together and individually, every single day."
Having finally found love, Berenato talked about what Pride means to her.
"I think every year it kind of means something a little bit different to me, just as I evolve in my journey and get more comfortable with who I am and my sexuality," she said. "I feel like it's different every year. It used to be I would watch from afar and I would wish I could be out there, but I just wasn't ready yet. And so now it's a thing where I embrace it and I get to go out and do these events and I feel comfortable doing so. And now I get the opportunity to use my voice and my platform to speak out for what we believe in, and for the community, and hopefully create a safer, more open environment in sports, entertainment and in WWE, for those looking to join, and watch, and letting them know that it's a very inclusive space in WWE, and if I'm here, we all can be here."
Berenato also has a commitment to her favorite snack food: donuts. What started several years ago as a YouTube series with her friend and business partner, Mandy Rose, morphed into a popular website and an online store. And now, she revealed in this interview, that they are about to turn their passion into a brick and mortar business.
"So myself and Mandy Rose, who is also a WWE superstar and my former tag team partner and best friend, we own a donut company. We started a kind of social media donut show five, six years ago now, and we saw that it piqued people's interest and people were interested in watching us eat donuts and talk about them. And so we started a YouTube series a few years back where we traveled the globe for WWE, and whatever city we were in, we would just try the local donut shop and then we would rate them. And it kind of became this thing that we didn't think it would become, and our fans loved it and it was super just fun and lighthearted, just something we could interact with the fans by doing," Berenato told me.
"And so eventually we were like, 'Wait, we've tasted like every donut in America. Why don't we create our own donut line and make it super true to what we like in a donut?' Because we became like aficionados of donuts at this point. And so here comes our baby, DaMandyz Donutz. We have a website, DaMandyz.com, where we sell a lot of cool, fun merch and stuff. But now we are launching our first official donut spot in Los Angeles. And this is the first interview I've ever said that in, but it will be available via delivery service. So you guys will be able to go on your food delivery app—not going to say which one yet—and order DaMandyz Donutz, probably within the next few months, for sure."
Berenato said next year her company will consider making a Pride donut to go with the merchandise already on sale at their site, and plans to expand beyond L.A.
"We're definitely going to be coming to more cities," she said.
In August 2020, a South Carolina man obsessed with Berenato was arrested for stalking and attempting to kidnap her, after he broke into her Florida home and came face to face with the wrestler and Rose. He spent a year behind bars until he was finally transferred to a mental health facility because he was deemed unfit to stand trial.
I asked her how she deals with haters, and those who pose a threat to her and those she cares about.
"I don't think I've really figured it out yet," she said. "I feel like I'm just kind of taking it day by day and trying to figure out where that line is. I mean, at the end of the day, I choose to be in the spotlight and I choose to share my story and my journey to an extent with the fans, because I think that it could help. And I remember being 19 years old, 20 years old, closeted and not comfortable with my sexuality, and kind of like, earning for that representation in the public eye. And so I take pride in that, so I don't ever regret putting myself out there, but I do think I take more precautions now than I did in the beginning, just to make sure the people around me and myself can share our story, but in a safe space. And I just encourage the fans always to appreciate that and respect that that we love you guys, and we want to interact with you guys and we want to have fun, and be able to DM you back, and message you back and interact. But you know, they got to know where the line is, too."
Berenato's other project this Pride Month is promoting merchandise from WWE to benefit GLAAD, following her support of the NFL's collaboration with the LGBTQ+ media advocacy organization.
Guysss! 😍😍😍😍😍😍 This June, @WWE is officially launching new "WWE Together" merch with 100% of net proceeds benefiting @GLAAD. Visit https://t.co/woV4FYjNMG for more info! pic.twitter.com/R8RSJhF5LN

— The OFFICIAL Boss (@SonyaDevilleWWE) June 1, 2022
Asked about the controversies involving trans athletes in sports and Gov. Ron DeSantis' anti-LGBTQ laws and policies in Florida, Berenato chose her words carefully, sidestepping any political stance, but made it clear she is a supporter of equality.
"I'll just say we're all equal and who you are and how you identify is who you are and how you identify. And that's what I'll respect and understand," she said. "I don't ever get political, just for my own sanity in mind. But yeah, I think my messaging is super simple: I obviously believe in equality. I accept everyone as they are, who they are, how they identify. And I think that everyone should be welcome in a conversation about who we are should never be frowned upon."
Where does Berenato see herself in five years, or a decade from now? She told me she's focused on where she is right now, with the WWE.
"I love it here and I feel like I'm in the mental space where I want to stay here as long as I can stay here" said Berenato. "I'm been a competitor my entire life. I've played sports all through high school, straight from high school. I got into MMA. and straight from MMA, I got to the WWE, so I don't know what it would be like to not be competing in some sort of way. So, yeah, I'm a lifer. I want to be here as long as I can. And then I would love to dIve into other things. I'm building a brand and I speak for fitness and health and wellness, but I'm also an entrepreneur with these donuts, and I take a lot of pride in that. And I also love film and television and would love to dive into some acting roles as well. So I kind of have my hands in a few different things. But yeah, WWE is and will be my main focus for the extended future that I can see."
Follow Daria Berenato on Twitter by clicking here and on Instagram here.
The preceding article was previously published by Forbes magazine and is republished with permission
Welsh Olympic distance swimmer Dan Jervis comes Out
Jervis, who placed 5th in distance swimming at the Olympics in Tokyo said he was inspired by Blackpool FC soccer player Jake Daniels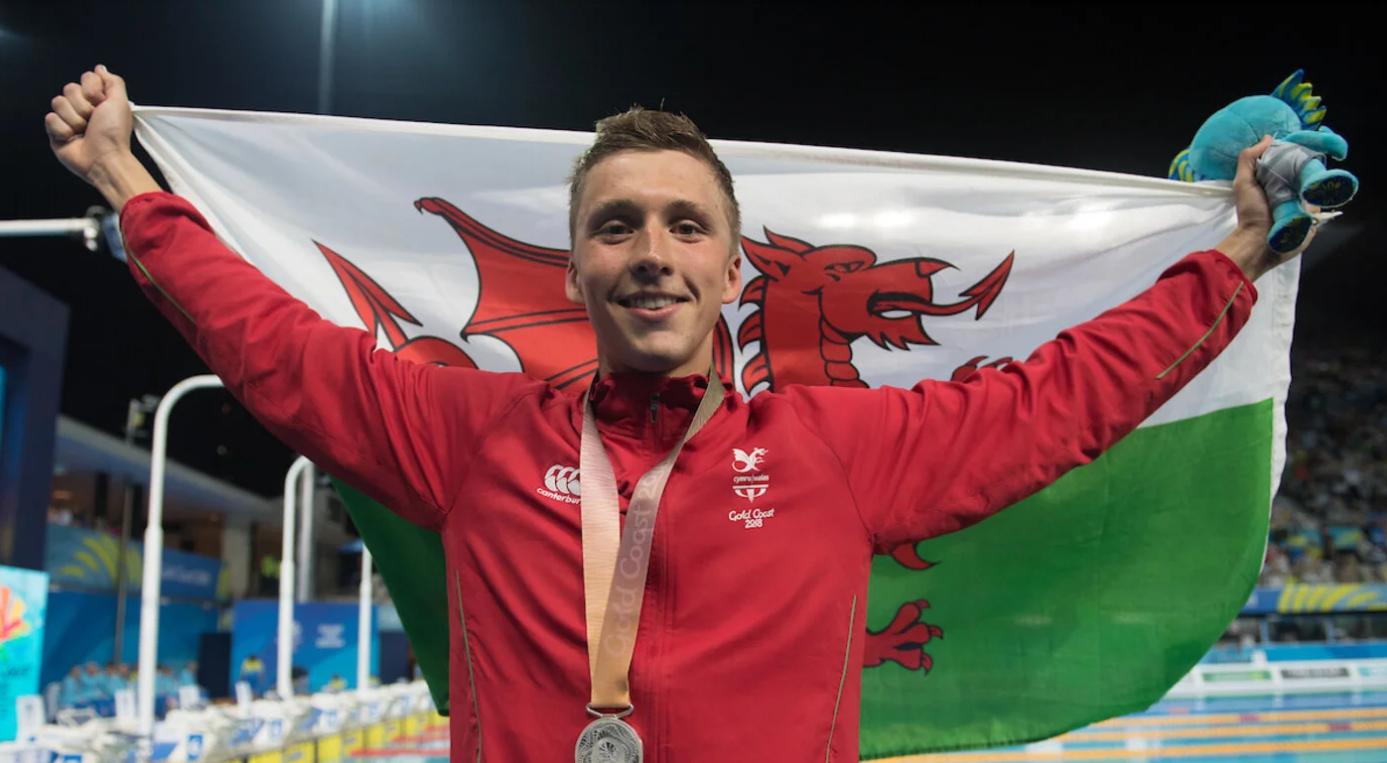 NEATH, Talbot County Borough, Wales – In a recent interview with BBC Radio Cornwall, 26-year-old British Olympian distance swimmer Dan Jervis revealed that he had given considerable thought before announcing to the world that he is gay.
Jervis told the BBC's LGBT Sport Podcast; "I was adjusting to everything else, just trying to fit in — until I thought, Just be you."
Jervis, who placed 5th in distance swimming for the British team at the Olympic games in Tokyo, Japan, told the BBC he was inspired by 17-year-old Blackpool FC forward Jake Daniels, the professional soccer player who made history as only the second person in the past 30 years to acknowledge their sexual orientation publicly in that sport in the United Kingdom.
The swimmer also told the BBC it was important to be seen as a role model as he readies to compete in the upcoming Commonwealth Games. Jervis has previously competed winning a 1500m freestyle silver and bronze at the 2014 and 2018 Games in Glasgow, Scotland and Australia's Gold Coast respectively.
"It took me 24 years to be who I am," he said and added, "You know, we're just before the Commonwealth Games and there are going to be kids and adults watching who will know that I'm like them, and that I'm proud of who I am."
The Olympian reflected on his decision to announce he was gay: "For so long, I hated who I was – and you see it all the time, people who are dying over this. They hate themselves so much that they're ending their lives.
"So if I can just be that someone people can look at and say, 'yeah, they're like me,' then that's good."
Jervis then said he revealed his sexuality to a close friend when he was 24: "At that point, I'd never said the words out loud to myself."
"I said to her: 'I think I'm gay.' I couldn't even say: 'I'm gay.' I was basically punching the words out.
"She was quite shocked but great, and it was exactly the reaction I wanted. I've had all good reactions, and the way I've described it is I'm not going to change as a person.
"Everyone's journey is different, but I think I've always known.
"It was something in the back of my mind, bugging me. I thought I was bisexual and had girlfriends that I loved – but it came to about three years ago where I knew I had to deal with this.
"It wasn't affecting my swimming, but me as a human being. It sounds quite drastic, but I wasn't enjoying my life. Yeah, I was smiling, but there was something missing to make me properly happy.
"I'm still the Dan you've always known. You just know something else about me now."
The Commonwealth Games open in Birmingham, UK on July 28.
German soccer federation: Trans players can decide their team to play on
"This new regulation on playing rights will provide an important foundation to allow players with diverse gender identities to play football"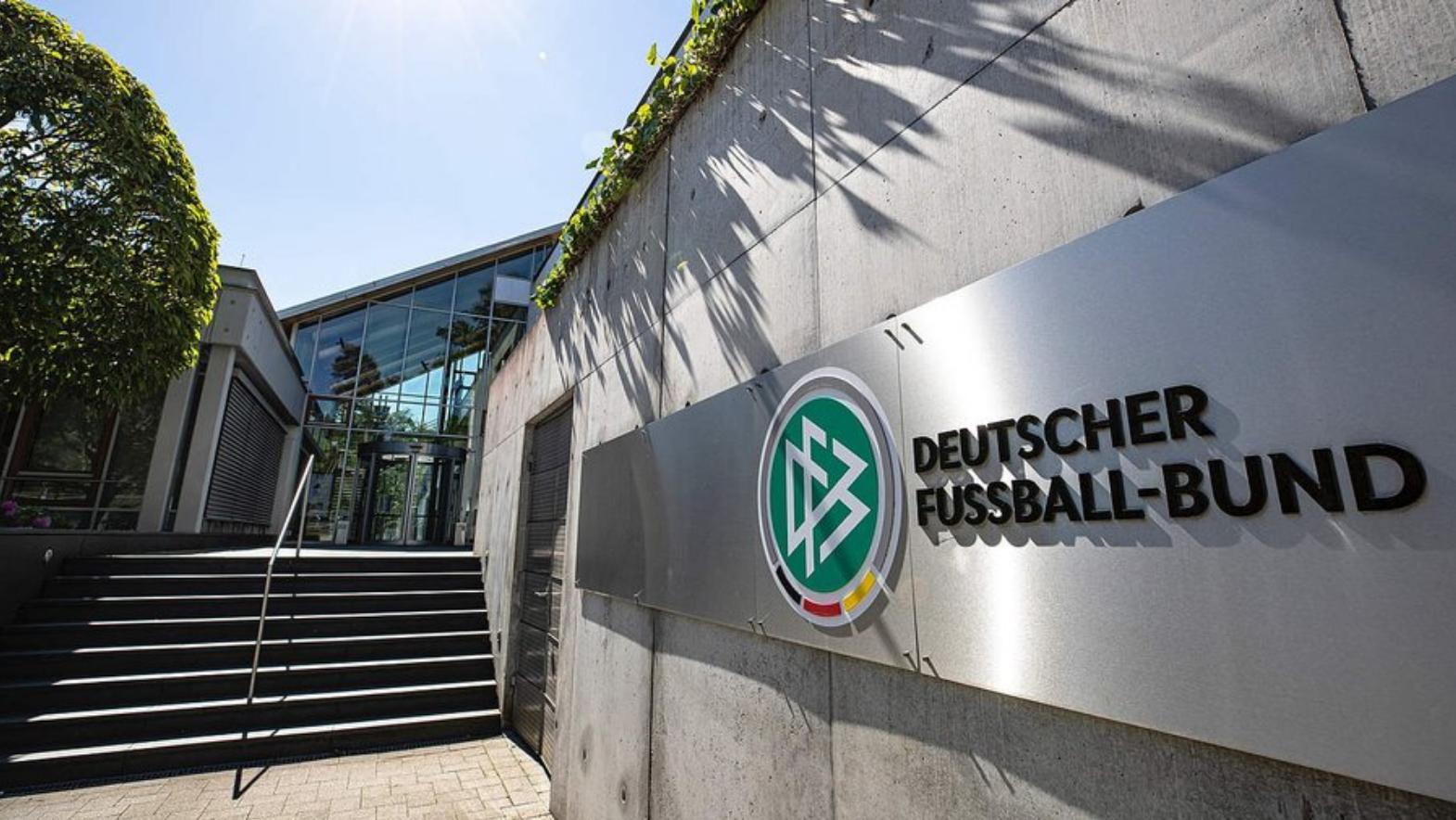 FRANKFURT – The German Football Association (Deutscher Fußball-Bund e.V.) this week issued new regulations and rules governing all transgender, intersex and non-binary players. On Thursday the governing soccer body passed a new regulation that takes effect as of the start of the upcoming 2022-23 season allowing all trans, intersex and non-binary players to decide for themselves whether to compete on men's or women's teams.
The DFB also specified that as long as the player's health is not affected by playing sports while taking medication, they can continue to participate in the sport. Under the new regulation, this would not be considered as doping.
This marks a departure from the recent trend and actions of other international sports governing associations such those taken earlier this month by the swimming's world governing body FINA, which meeting in the Hungarian capital city of Budapest, voted to restrict transgender athletes from elite women's competitions.
FINA said their action was necessary to determine eligibility criteria because of the "biological performance gap" that appears between males & females.
Thomas Hitzlsperger, the DFB's diversity ambassador, said "Football (soccer) stands for diversity, a value that the DFB also promotes. This new regulation on playing rights will provide an important foundation to allow players with diverse gender identities to play football."
Sabine Mammitzsch, the vice president for women's and girls' football (soccer) welcomes the regulation telling media outlets:
"The national and regional associations and also those responsible at grassroots level have signaled for some time that there is uncertainty around how to treat trans, intersex and non-binary players in practice. They therefore welcome the introduction of a far-reaching, nationwide regulation on the playing rights of these groups."
NBC News' Andrea Mitchell talks to Billie Jean King on impact of Title IX
The impact of Title IX on women's sports is significant. The law opened doors and removed barriers for girls and women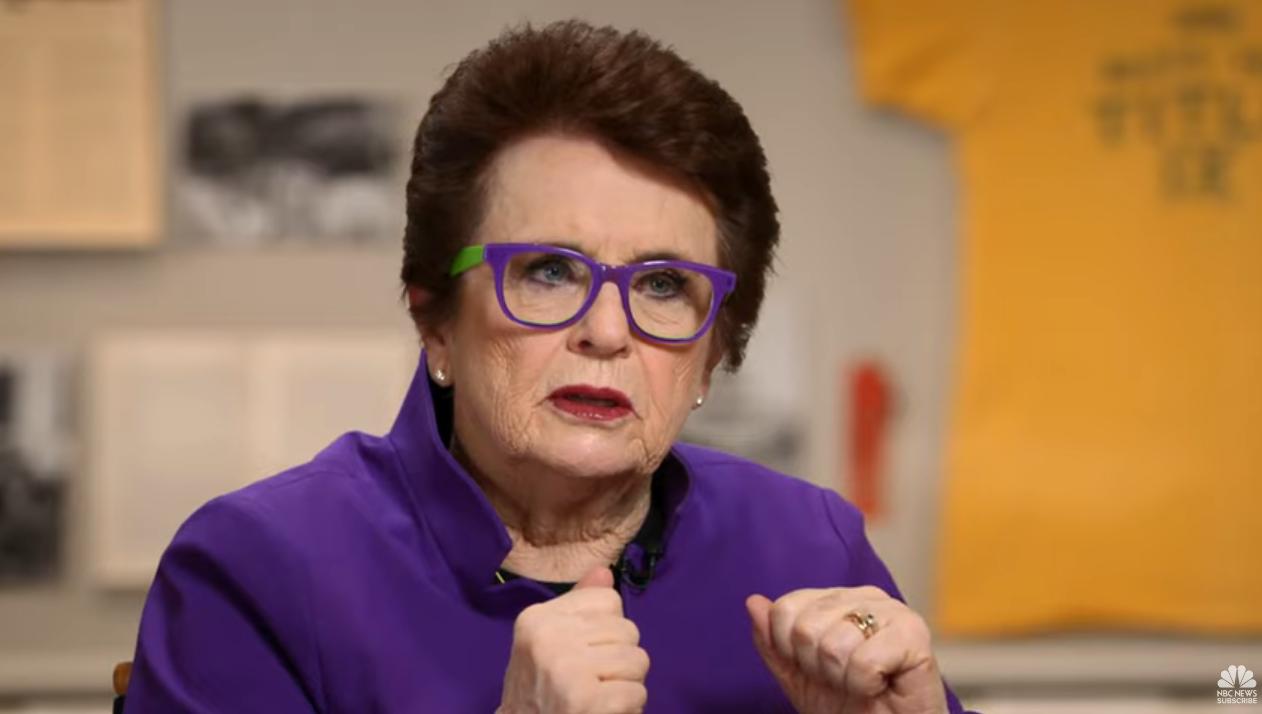 NEW YORK – This week marks the 50th anniversary of Title IX which was signed into law June 23, 1972 by then President Richard Nixon. It prohibits sex-based discrimination in any school or any other education program that receives funding from the federal government.
Title IX states: No person in the United States shall, on the basis of sex, be excluded from participation in, be denied the benefits of, or be subjected to discrimination under any education program or activity receiving Federal financial assistance.
Two years after Title IX was signed into law, King founded the Women's Sports Foundation in 1974. In 1971, before Title IX passed, only 1% of college athletic budgets went to women's sports programs. At the high school level, male athletes outnumbered female athletes 12.5 to 1.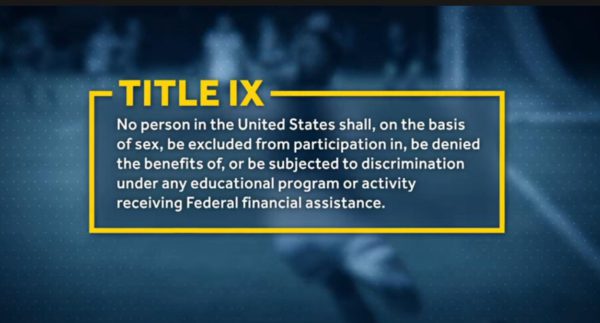 The impact of Title IX on women's sports is significant. The law opened doors and removed barriers for girls and women, and while female athletes and their sports programs still have fewer teams, fewer scholarships, and lower budgets than their male counterparts, since Title IX's passage, female participation at the high school level has grown by 1057 percent and by 614 percent at the college level.
The impact of Title IX stretches into professional sports as well. More opportunities have emerged for young women to turn their sport into their career, particularly in the WNBA. Collegiate and professional coaching opportunities have increased as well.
An openly Out lesbian, King and her longtime partner Ilana Kloss joined the Los Angeles Dodgers as co-owners in September of 2018.
NBC News reported that fifty years after Title IX was signed, the impact of the law is still being felt by women in sports across the country. Tennis legend, Billie Jean King, who has devoted her life to fighting for gender equality in sports, spoke with NBC News' Andrea Mitchell regarding Title IX. She explained that while we have come a long way there is "much more to do."
Billie Jean King Discusses Title IX Fifty Years Later: