Faces of Hate: Violence against Pride Month/LGBTQ+ people escalating
Factors driving renewed anti-LGBTQ+ extremism includes 'Don't Say Gay' laws, anti-trans sports bills & criminalizing trans youth healthcare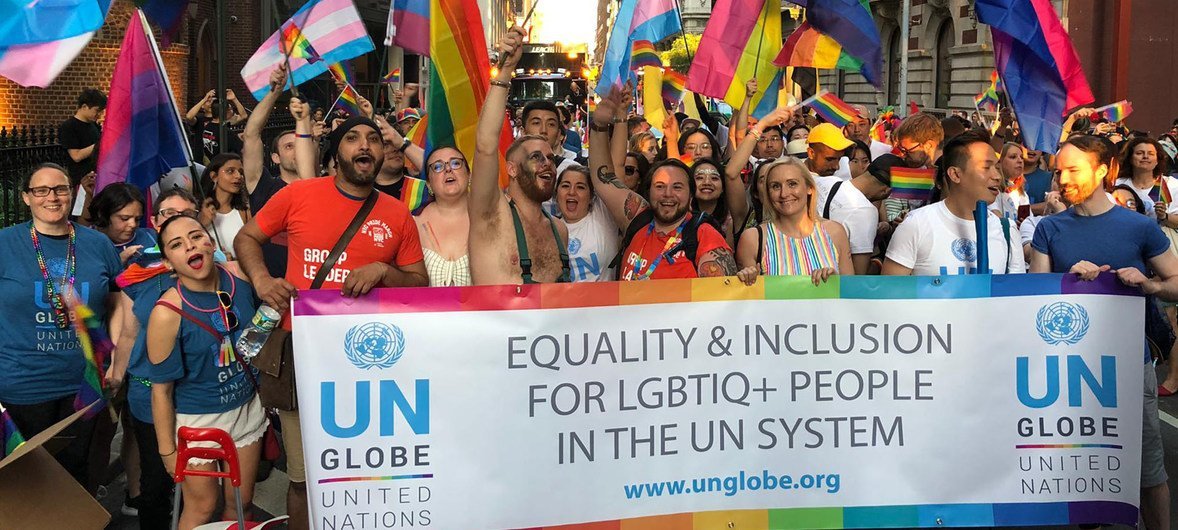 LOS ANGELES – Pride 2022 has become a litany of violent threats against the LGBTQ+ community. A Drag Queen Story Hour is disrupted by alt-right nationalist white males menacing the event with homophobic and transphobic epithets in Alameda, County on the sixth anniversary of the massacre that took 49 lives in a mass shooting at the Pulse Nightclub in Orlando during a LGBTQ Latin Night event.
The next day a state senator is threatened via email, that is deemed credible enough, to dispatch police with dogs trained to seek out explosive devices to his home and legislative offices.
A Pride event in Idaho nearly ended in a riot or worse tragedy save for an alert citizen phoning in to law enforcement the fact that masked alt-right agitators armed with riot shields and tear gas were crammed into the back of a U-Haul box van headed to the event. Royal Canadian Mounted Police working in concert with the FBI and Florida law enforcement agencies arrest a 17-year-old Ontario teen who threatened to commit a mass shooting at a Palm Beach County, Florida Pride event.
Whispers on popular alt-right channels, websites, and social media apps talk about disrupting other Pride events while the organizers of the two largest Pride gatherings in the U.S., New York City and San Francisco prepare security measures to deflect potential violence.
NBC News reported Dan Dimant, media director for Heritage of Pride, the group behind NYC Pride, said that based on the group's safety guidelines it does not plan to make changes to the march.
"We are always in close coordination with local and federal authorities," he said in a statement to NBC News. "This year our private security has a larger footprint than in previous years so that all of our attendees can enjoy a safe, fun, and memorable return to in-person Pride."
Dimant also noted that the group's staff and executive board undergo active shooter training annually. 
But is 2022 any different than previous years in anti-LGBTQ+ activism and vitriolic hate speech in public by those arrayed in opposition to LGBTQ+ equality and rights ? According to several sources ranging from law enforcement to non-profit organizations and advocacy groups the answer appears to be a definite yes.
Factors driving renewed anti-LGBTQ+ acts include codification of 'Don't Say Gay' laws, anti-trans youth sports bills coupled with a push to criminalize healthcare or investigate their parents for 'child abuse' for trans youth under the age of 18 and other laws considered or passed in the last 2 years by over 35 states.
Stepped up rhetoric from Fox News, OAN, and online media personalities such as Ben Shapiro, Joe Rogan, Charlie Kirk, and Matt Walsh alongside religious leaders such as extremist Dillon Awes, pastor of the anti-LGBTQ+ Stedfast Baptist Church in Watauga, Texas. Dillon recently sparked outrage after declaring that gay people "are dangerous to society" and should be "lined up against the wall and shot in the back of the head."
In primetime mainstream media, Fox News and host Tucker Carlson in particular have been proactive in stirring up considerable aversion and hostility against LGBTQ+ Americans, especially the trans community.
"From false accusations of 'grooming' to fearmongering about mutilation, Fox News has been instrumental in building outrage and the fake conspiracy theory that the existence of LGBTQ people is a threat to children. The network should not be surprised to discover that its audience is listening to their dangerous lies, especially when its primetime stars are calling for violence against the trans community. LGBTQ people deserve to be who we are and to spend time with the people that we love without fearing that a far-right group is going to show up. Fox News and the right-wing media need to turn down the temperature of their hateful propaganda before somebody is hurt or killed." Media Matters LGBTQ Program Director Ari Drennen told the Blade.
In a phone call with a senior U.S. Justice Department official, the Blade was told that in tracking the hate & extremist groups in the United States, FBI agents and other Justice investigators noted that since the Trump era there seems to be a sharp uptick in the alt-right's anti-LGBTQ+ messaging.
Asked if public statements including social media posts on Twitter and other platforms by right-leaning public figures contributed to the surge in violent rhetoric, such as Florida Governor Ron DeSantis' press secretary Christina Pushaw, who likened opponents to the so-called Don't Say Gay law to pedophiles and said it could be aptly titled the "anti-grooming" bill, the official agreed with that assessment.
The word "grooming" has long been associated with mischaracterizing LGBTQ people, particularly gay men and transgender women, as child sex abusers.
Tony Hoang , the Executive Director of the largest statewide LGBTQ+ rights organizations in the country, Equality California told the Blade in an email;
"These violent acts targeting the LGBTQ+ community are the logical result of the rhetoric we've heard from anti-LGBTQ+ extremists and politicians, which has been building for years now — and especially in recent months. This is the boiling point. When anti-LGBTQ+ politicians and Fox News hosts demonize and dehumanize us, when they lie and accuse adults who support LGBTQ+ kids of child abuse and pedophilia, their hateful and dishonest words are a call to arms for their followers. These politicians may think that their attacks are political games that will earn them votes, but they're going to get people killed."
The noticeable surge also caught the attention of President Joe Biden who acknowledged the rise last month in his remarks on the International Day Against Homophobia, Transphobia and Biphobia. "We continue to witness disturbing setbacks and rising hate and violence targeting LGBTQI+ people in the United States and around the world. This is wrong," the president said.
A source with the New York City Police Department reflected that as it prepares for Pride festivities and the parade marking the 52 anniversary of the Gay Liberation March held the year after the rioting at the Stonewall Inn in the West Village there are grave concerns.
The official noted that the first time it will be held in person since 2019, when it attracted an estimated 5 million attendees additionally pointing out that in February, a party for the Black queer community at the Brooklyn bar, Nowadays, was interrupted by a pepper-spray bomb. And in May a man walked into another LGBTQ+ establishment, Rash Bar, with a bottle of flammable liquid and set the venue on fire.
In December of last year, agents from the New York Field Office of the Federal Bureau of Investigation (FBI) arrested and charged a Long Island man for mailing letters threatening to assault, shoot, and bomb LGBTQ+ affiliated individuals, organizations, and businesses.
In the criminal complaint and affidavit for arrest, federal prosecutors allege that one letter threatened that there would "be radio-controlled devices placed at numerous strategic places" at the New York City Pride March with "firepower" that would "make the 2016 Orlando Pulse Nightclub shooting look like a cakewalk," referencing the massacre in which 49 persons were killed and dozens wounded at Pulse.
"There are times when we should be wary of overreacting to a momentary backlash or even a mere difference of opinion. This is not such a time. The danger now is that we as a country will under react to one of the most serious threats our nation has ever faced: an increasingly open hostility to freedom and democracy by the Maga wing of the Republican Party. These extremists are mounting an aggressive takeover of our nation's politics and, among other scapegoats, viciously targeting LGBTQ people and, particularly, transgender kids," Shannon Minter, the Legal Director for the National Center for Lesbian Rights told the Blade Tuesday.
Also creating an environment of hostility towards LGBTQ+ people is the rise of the Christian Nationalism movement, which is also tied to White Nationalism online through platforms like 'GAB' whose founder and CEO Andrew Torba bragged recently on that platform:
"We have multiple members of Congress embracing Christian Nationalism. We have the most watched News show on TV talking about the Great Replacement.
We have normalized the widespread use of the phrases "anti-White" and "anti-Christian" in normie right wing circles. We have eliminated the taboo of criticizing the Tribe.
All of these things were utterly unthinkable even three years ago, yet here we are. Little by little, inch by inch the dissident Christian right is gaining ground."
A federal Joint Terrorism Task Force has been charged with addressing concerns over the safety of Pride events in several metropolitan areas, but noting the arrests in Idaho last week, the Justice official told the Blade that the burden really rests on observant citizens notifying authorities to potential threats.
Chicago will hold a number of Pride events from June 18 to June 26. Following the incident in Coeur d'Alene, Chicago Police Superintendent David Brown "put those who might be planning something on notice" during a news conference Monday, according to NBC affiliate WMAQ-TV. 
"We are going to be vigilant to ensure that this event, as well as others, go off safely," he said, according to WMAQ-TV. "And we'll hold you accountable if you're planning [and] if you're doing anything to jeopardize the safety of others."
But the Chicago Police Superintendent also echoed the words Justice official expressed to the Blade stressing that everyday folks need to be on alert and take steps to notify police before tragedy strikes.
New study on resilience & mental health among LGBTQ youth
LGBTQ youth with high resilience had 59% lower odds of reporting a suicide attempt- 69% lower odds of considering suicide in the past year
NEW YORK – The Trevor Project observing the 53rd anniversary of the riots at the Stonewall Inn that sparked a greater movement for LGBTQ+ rights and equality this week, released new data that examines resilience and mental health among LGBTQ youth.
"As we celebrate Pride Month and commemorate the Stonewall Riots, there is often discussion of the 'resilience' of the LGBTQ community and the ways in which members are able to bounce back in the face of adversity. These data highlight the fact that resilience is not just an admirable quality – but one that can be associated with improved mental health among LGBTQ youth," said Dr. Jonah DeChants, Research Scientist at The Trevor Project.
"Higher resilience in our sample was consistently associated with better mental health outcomes including decreased risk for anxiety, depression, and suicide attempts in the past year among LGBTQ youth. Moving forward, we should invest further research into understanding how LGBTQ youth can successfully develop high resilience. Additionally, we should work to dismantle systems of oppression and implement LGBTQ-inclusive anti-discrimination protections  so that LGBTQ youth are not required to possess resilience to excel and thrive." 
Key Findings:
LGBTQ youth with high resilience had 59% lower odds of reporting a suicide attempt, and 69% lower odds of considering suicide in the past year, compared to LGBTQ youth with low resilience.
LGBTQ youth with high resilience reported 81% lower odds of anxiety symptoms, compared to LGBTQ youth with low resilience.
LGBTQ youth with high resilience reported 79% lower odds of recent depression, compared to LGBTQ youth with low resilience.
LGBTQ youth who have supportive families and are in supportive environments have higher resilience.
LGBTQ youth ages 18 to 24 reported significantly higher resilience than LGBTQ youth ages 13 to 17.
Read the report:
150 people on Tennessee's sex offender registry for HIV-related conviction
Nearly one-half of HIV registrants on the SOR were women and over three-quarters of HIV registrants were Black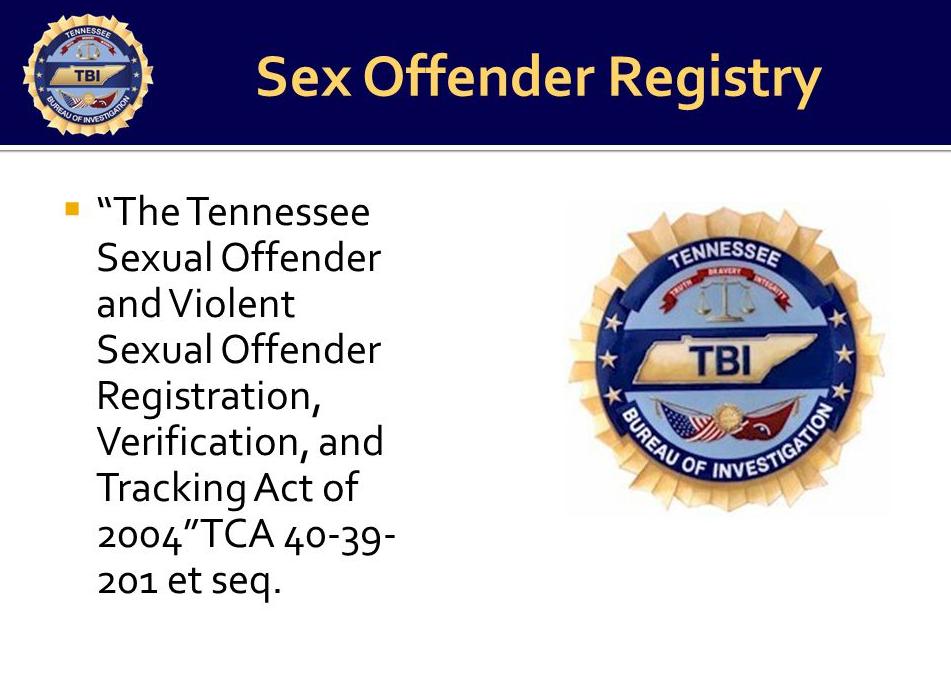 LOS ANGELES – At least 154 people have been placed on Tennessee's sex offender registry (SOR) for an HIV-related conviction since 1993, according to a new report by the Williams Institute at UCLA School of Law.
Enforcement of HIV crimes in Tennessee disproportionately affects women and Black people. Nearly one-half of HIV registrants on the SOR were women and over three-quarters of HIV registrants were Black.

Tennessee's two primary HIV criminalization laws—aggravated prostitution and criminal exposure—make it a felony for people living with HIV to engage in sex work or other activities, such as intimate contact, blood donation, or needle exchange, without disclosing their status. Both are considered a "violent sexual offense" and require a person convicted to register as a sex offender for life.

Examining Tennessee's sex offender registry, researchers found that Shelby County, home to Memphis, accounts for most of the state's HIV convictions. Shelby County makes up only 13% of Tennessee's population and 37% of the population of people living with HIV in the state, but 64% of HIV registrants on the SOR. Moreover, while Black Tennesseans were only 17% of the state's population and 56% of people living with HIV in the state, 75% of all HIV registrants were Black.

In Shelby County, 91% of aggravated prostitution convictions resulted from police sting operations in which no physical contact ever occurred. In addition, the case files showed that 75% of those convicted were Black women. When it came to criminal exposure case files, all of those convicted except one person were Black men.

"Tennessee's HIV criminal laws were enacted at a time when little was known about HIV and before modern medical advances were available to treat and prevent HIV," said lead author Nathan Cisneros, HIV Criminalization Analyst at the Williams Institute. "Tennessee's outdated laws do not require actual transmission or the intent to transmit HIV. Moreover, the laws ignore whether the person living with HIV is in treatment and virally suppressed and therefore cannot transmit HIV."

KEY FINDINGS
Incarcerating people for HIV-related offenses has cost Tennessee at least $3.8 million.
Of the 154 people who have been placed on Tennessee's SOR for an HIV-related conviction, 51% were convicted of aggravated prostitution, 46% were convicted of criminal exposure, and 3% were convicted of both.
Women account for 26% of people living with HIV in Tennessee and 4% of people on the SOR, but 46% of the SOR's HIV registrants.
Black people account for 17% of people living in Tennessee, 56% of those living with HIV, 27% of people on the SOR, but 75% of the SOR's HIV registrants.
Black women were the majority of aggravated prostitution registrants (57%), while Black men were the majority of criminal exposure registrants (64%).
People with an HIV-related offense are more economically vulnerable when compared to others on the state's SOR.

One in five (19%) HIV registrants were homeless compared to 9% of all SOR registrants.
28% of HIV registrants reported an employer address compared to about half (49%) of all SOR registrants.

Shelby County has one aggravated prostitution conviction for every 115 people living with HIV in the county, and Black people were 90% of all people convicted for aggravated prostitution.

Over 90% of aggravated prostitution convictions in Shelby County were the result of police sting operations.
Only 3% of aggravated prostitution convictions in Shelby County alleged any intimate contact.
Nearly all (95%) people arrested in Shelby County for criminal exposure were Black men, compared to 64% of people statewide.
The Williams Institute has conducted research on HIV criminalization in numerous U.S. states.
New Pew Research Center poll: Americans at odds over Trans issues 
Strong majorities favor non-discrimination protections but weaker support for access to transition-related care among minors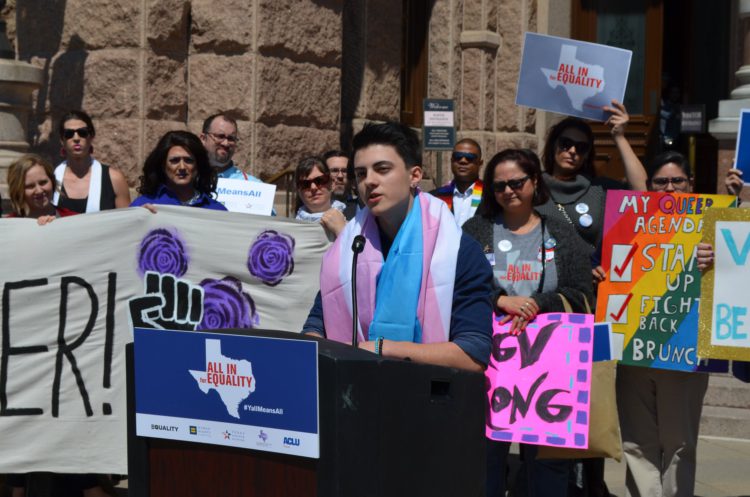 WASHINGTON – A new survey from a leading non-partisan research center reveals Americans have mixed views on transgender issues at a time when states are moving forward with measures against transgender youth, with strong majorities favoring non-discrimination protections but weaker support for access to transition-related care among minors and participation in school sports.
The Pew Research Center issued the findings on Tuesday as part of the results of its ongoing study to better understand Americans' views about gender identity and people who are transgender or non-binary. The findings are based on a survey of 10,188 U.S. adults from data collected as part of a larger survey conducted May 16-22.
A majority of respondents by wide margins favor non-discrimination protections for transgender people. A full 64 percent back laws or policies that would protect transgender people from discrimination in jobs, housing, and public spaces, while roughly 8-in-10 acknowledge transgender people face at least some discrimination in our society.
Additionally, nearly one half of Americans say it's extremely important to use a transgender person's new name after they undergo a transition, while an additional 22 percent say that is somewhat important. A smaller percentage, 34 percent, say using a transgender person's pronouns is extremely important, and 21 percent say it is somewhat important.
But other findings were less supportive:
60 percent say a person's gender is determined by sex assigned at birth, reflecting an increase from 56 percent in 2021 and 54 percent in 2017, compared to 38 percent who say gender can be different from sex assigned at birth.
54 percent say society has either gone too far or been about right in terms of acceptance, underscoring an ambivalence around transgender issues even among those who see at least some discrimination against transgender people.
About six-in-ten adults, or 58 precent, favor proposals that would require transgender athletes to compete on teams that match the sex they were assigned at birth as opposed to teams consistent with their gender identity, compared to 17 percent who oppose that and 24 percent neither favor nor oppose it.
46 percent favor making it illegal for health care professionals to provide transition-related care, such as hormones or gender reassignment surgery, to someone younger than 18, compared to 31 percent who oppose it.
Americans are more evenly split when it comes to making it illegal for public school districts to teach about gender identity in elementary schools (which is favored by 41 percent, and opposed by 38 percent) and investigating parents for child abuse if they help someone younger than 18 obtain transition-related care (37 percent are in favor and 36 percent oppose it).
Young adults took the lead in terms of supporting change and acceptance. Half of adults ages 18 to 29 say someone can be a man or a woman even if that differs from the sex they were assigned at birth, compared to about four-in-10 of those ages 30 to 49 and about one-third of respondents 50 and older.
Predictably, stark differences could be found along party lines. Democrats by 59 precent say society hasn't gone far enough in accepting people who are transgender, while 15 percent say it has gone too far and 24 percent say it's been about right. For Republicans, 10 percent say society hasn't gone far enough, while 66 percent say it's gone too far and 22 percent say it's been about right.
Read the full report here.