Faces of Hate: Violence against Pride Month/LGBTQ+ people escalating
Factors driving renewed anti-LGBTQ+ extremism includes 'Don't Say Gay' laws, anti-trans sports bills & criminalizing trans youth healthcare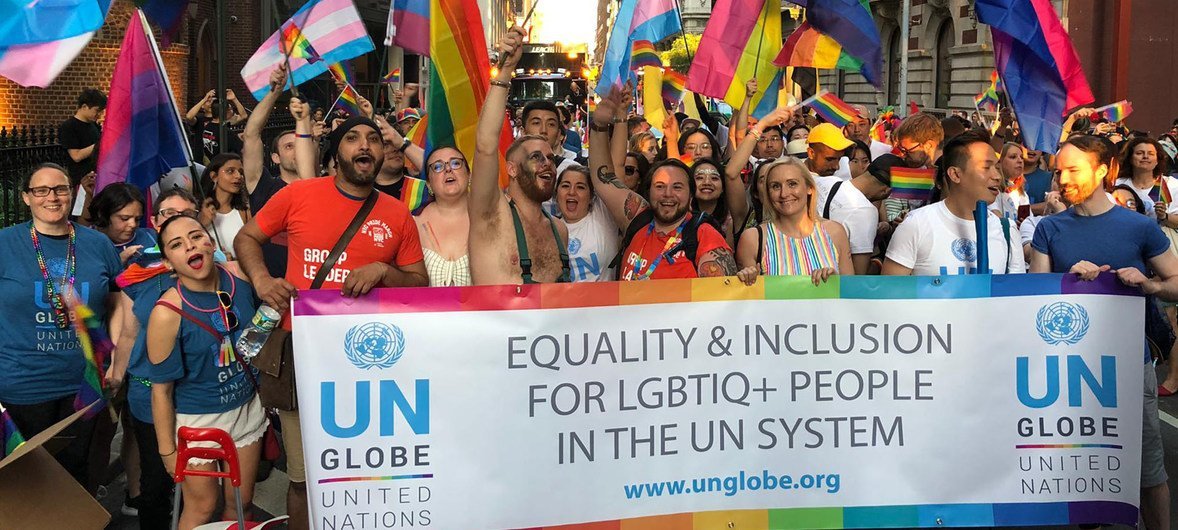 LOS ANGELES – Pride 2022 has become a litany of violent threats against the LGBTQ+ community. A Drag Queen Story Hour is disrupted by alt-right nationalist white males menacing the event with homophobic and transphobic epithets in Alameda, County on the sixth anniversary of the massacre that took 49 lives in a mass shooting at the Pulse Nightclub in Orlando during a LGBTQ Latin Night event.
The next day a state senator is threatened via email, that is deemed credible enough, to dispatch police with dogs trained to seek out explosive devices to his home and legislative offices.
A Pride event in Idaho nearly ended in a riot or worse tragedy save for an alert citizen phoning in to law enforcement the fact that masked alt-right agitators armed with riot shields and tear gas were crammed into the back of a U-Haul box van headed to the event. Royal Canadian Mounted Police working in concert with the FBI and Florida law enforcement agencies arrest a 17-year-old Ontario teen who threatened to commit a mass shooting at a Palm Beach County, Florida Pride event.
Whispers on popular alt-right channels, websites, and social media apps talk about disrupting other Pride events while the organizers of the two largest Pride gatherings in the U.S., New York City and San Francisco prepare security measures to deflect potential violence.
NBC News reported Dan Dimant, media director for Heritage of Pride, the group behind NYC Pride, said that based on the group's safety guidelines it does not plan to make changes to the march.
"We are always in close coordination with local and federal authorities," he said in a statement to NBC News. "This year our private security has a larger footprint than in previous years so that all of our attendees can enjoy a safe, fun, and memorable return to in-person Pride."
Dimant also noted that the group's staff and executive board undergo active shooter training annually. 
But is 2022 any different than previous years in anti-LGBTQ+ activism and vitriolic hate speech in public by those arrayed in opposition to LGBTQ+ equality and rights ? According to several sources ranging from law enforcement to non-profit organizations and advocacy groups the answer appears to be a definite yes.
Factors driving renewed anti-LGBTQ+ acts include codification of 'Don't Say Gay' laws, anti-trans youth sports bills coupled with a push to criminalize healthcare or investigate their parents for 'child abuse' for trans youth under the age of 18 and other laws considered or passed in the last 2 years by over 35 states.
Stepped up rhetoric from Fox News, OAN, and online media personalities such as Ben Shapiro, Joe Rogan, Charlie Kirk, and Matt Walsh alongside religious leaders such as extremist Dillon Awes, pastor of the anti-LGBTQ+ Stedfast Baptist Church in Watauga, Texas. Dillon recently sparked outrage after declaring that gay people "are dangerous to society" and should be "lined up against the wall and shot in the back of the head."
In primetime mainstream media, Fox News and host Tucker Carlson in particular have been proactive in stirring up considerable aversion and hostility against LGBTQ+ Americans, especially the trans community.
"From false accusations of 'grooming' to fearmongering about mutilation, Fox News has been instrumental in building outrage and the fake conspiracy theory that the existence of LGBTQ people is a threat to children. The network should not be surprised to discover that its audience is listening to their dangerous lies, especially when its primetime stars are calling for violence against the trans community. LGBTQ people deserve to be who we are and to spend time with the people that we love without fearing that a far-right group is going to show up. Fox News and the right-wing media need to turn down the temperature of their hateful propaganda before somebody is hurt or killed." Media Matters LGBTQ Program Director Ari Drennen told the Blade.
In a phone call with a senior U.S. Justice Department official, the Blade was told that in tracking the hate & extremist groups in the United States, FBI agents and other Justice investigators noted that since the Trump era there seems to be a sharp uptick in the alt-right's anti-LGBTQ+ messaging.
Asked if public statements including social media posts on Twitter and other platforms by right-leaning public figures contributed to the surge in violent rhetoric, such as Florida Governor Ron DeSantis' press secretary Christina Pushaw, who likened opponents to the so-called Don't Say Gay law to pedophiles and said it could be aptly titled the "anti-grooming" bill, the official agreed with that assessment.
The word "grooming" has long been associated with mischaracterizing LGBTQ people, particularly gay men and transgender women, as child sex abusers.
Tony Hoang , the Executive Director of the largest statewide LGBTQ+ rights organizations in the country, Equality California told the Blade in an email;
"These violent acts targeting the LGBTQ+ community are the logical result of the rhetoric we've heard from anti-LGBTQ+ extremists and politicians, which has been building for years now — and especially in recent months. This is the boiling point. When anti-LGBTQ+ politicians and Fox News hosts demonize and dehumanize us, when they lie and accuse adults who support LGBTQ+ kids of child abuse and pedophilia, their hateful and dishonest words are a call to arms for their followers. These politicians may think that their attacks are political games that will earn them votes, but they're going to get people killed."
The noticeable surge also caught the attention of President Joe Biden who acknowledged the rise last month in his remarks on the International Day Against Homophobia, Transphobia and Biphobia. "We continue to witness disturbing setbacks and rising hate and violence targeting LGBTQI+ people in the United States and around the world. This is wrong," the president said.
A source with the New York City Police Department reflected that as it prepares for Pride festivities and the parade marking the 52 anniversary of the Gay Liberation March held the year after the rioting at the Stonewall Inn in the West Village there are grave concerns.
The official noted that the first time it will be held in person since 2019, when it attracted an estimated 5 million attendees additionally pointing out that in February, a party for the Black queer community at the Brooklyn bar, Nowadays, was interrupted by a pepper-spray bomb. And in May a man walked into another LGBTQ+ establishment, Rash Bar, with a bottle of flammable liquid and set the venue on fire.
In December of last year, agents from the New York Field Office of the Federal Bureau of Investigation (FBI) arrested and charged a Long Island man for mailing letters threatening to assault, shoot, and bomb LGBTQ+ affiliated individuals, organizations, and businesses.
In the criminal complaint and affidavit for arrest, federal prosecutors allege that one letter threatened that there would "be radio-controlled devices placed at numerous strategic places" at the New York City Pride March with "firepower" that would "make the 2016 Orlando Pulse Nightclub shooting look like a cakewalk," referencing the massacre in which 49 persons were killed and dozens wounded at Pulse.
"There are times when we should be wary of overreacting to a momentary backlash or even a mere difference of opinion. This is not such a time. The danger now is that we as a country will under react to one of the most serious threats our nation has ever faced: an increasingly open hostility to freedom and democracy by the Maga wing of the Republican Party. These extremists are mounting an aggressive takeover of our nation's politics and, among other scapegoats, viciously targeting LGBTQ people and, particularly, transgender kids," Shannon Minter, the Legal Director for the National Center for Lesbian Rights told the Blade Tuesday.
Also creating an environment of hostility towards LGBTQ+ people is the rise of the Christian Nationalism movement, which is also tied to White Nationalism online through platforms like 'GAB' whose founder and CEO Andrew Torba bragged recently on that platform:
"We have multiple members of Congress embracing Christian Nationalism. We have the most watched News show on TV talking about the Great Replacement.
We have normalized the widespread use of the phrases "anti-White" and "anti-Christian" in normie right wing circles. We have eliminated the taboo of criticizing the Tribe.
All of these things were utterly unthinkable even three years ago, yet here we are. Little by little, inch by inch the dissident Christian right is gaining ground."
A federal Joint Terrorism Task Force has been charged with addressing concerns over the safety of Pride events in several metropolitan areas, but noting the arrests in Idaho last week, the Justice official told the Blade that the burden really rests on observant citizens notifying authorities to potential threats.
Chicago will hold a number of Pride events from June 18 to June 26. Following the incident in Coeur d'Alene, Chicago Police Superintendent David Brown "put those who might be planning something on notice" during a news conference Monday, according to NBC affiliate WMAQ-TV. 
"We are going to be vigilant to ensure that this event, as well as others, go off safely," he said, according to WMAQ-TV. "And we'll hold you accountable if you're planning [and] if you're doing anything to jeopardize the safety of others."
But the Chicago Police Superintendent also echoed the words Justice official expressed to the Blade stressing that everyday folks need to be on alert and take steps to notify police before tragedy strikes.
Moms for Liberty & anti-trans Republicans suffer election defeats
Hotly contested school districts: Candidates opposing transgender rights and running on a Moms For Liberty platform lost big.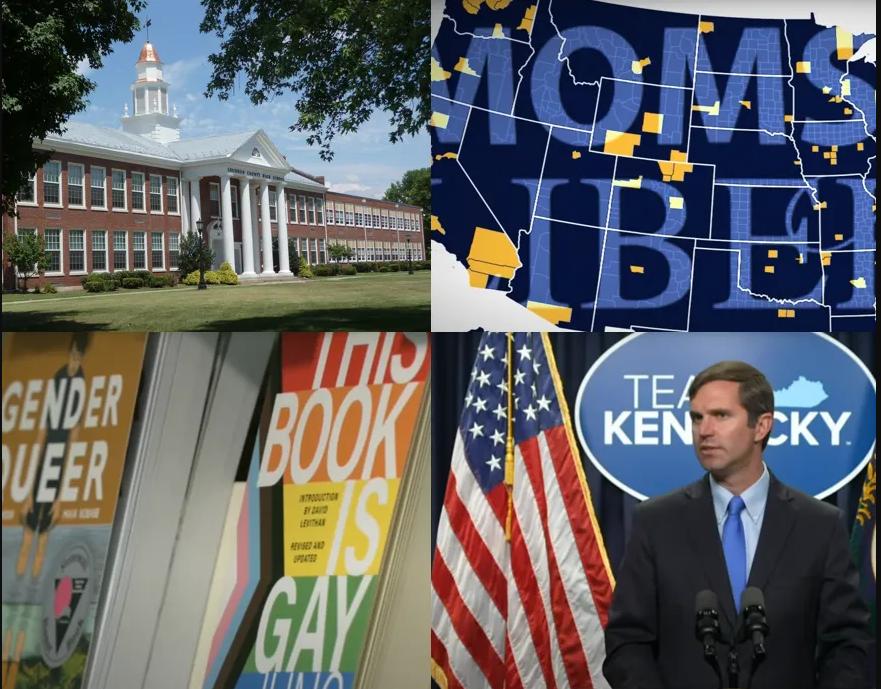 By Erin Reed | WASHINGTON – On Tuesday, election results poured in and within minutes of polls closing, it became apparent that Democrats were going to have a good night. Kentucky's Governor Andy Beshear surged ahead, despite the over $2 million in anti-trans ads deployed against him.
As the evening progressed, Democrats clinched victories in numerous contests, including taking control of the House and Senate in Virginia, securing a pivotal Pennsylvania Supreme Court seat, affirming a constitutional right to abortion in Ohio, and capturing mayoral positions in several municipalities.
Another narrative began to emerge, though: the overwhelming defeat of Moms For Liberty and anti-trans school board candidates across the country, including pivotal districts like Bucks County, Pennsylvania, and Loudoun County, Virginia—areas critical to the 2024 election landscape.
After championing a significant anti-trans agenda in 2023 and proposing more legislation against the LGBTQ+ community than the past decade, Republicans running on that platform faced unexpected and widespread defeats.
The most intense scrutiny over transgender issues was seen in Kentucky, where Governor Andy Beshear faced a barrage of more than $2 million in anti-trans advertisements from the American Principles Project. These ads included a spot titled "Real Man," featuring Lia Thomas and anti-trans swimmer Riley Gaines.
Other ads insinuated that Beshear would covertly assist children in gender transition and sanction surgeries for trans minors as young as nine, despite no evidence of such procedures being performed on young transgender youth in the state. This followed Governor Beshear's veto of legislation prohibiting all gender-affirming care for transgender youth, including hormone therapy and puberty blockers, which was overridden by the state's Republican supermajority.
Notably, Beshear secured his position by a substantially larger margin than in 2019. Moreover, in 2019, the very same organization launched a significant anti-trans advertisement against Beshear, which similarly did not tip the scales. It appears that Kentucky's electorate has grown increasingly opposed to such tactics targeting transgender individuals in the state.
Senator Claire McCaskill spoke on MSNBC's Morning Joe, pointing out the outright rejection of the tactics in the state. She stated of the race:
"This issue about transgender rights, the Republicans think they have this big winner… People voted for [Beshear] last night over the Trump-backed candidate in a big way. So these issues, they think banning all abortions and transgender rights, they think these are winners? They need to check again with the suburbs of America, because they are not winners in the suburbs."
Governor Beshear's reelection would be the first sign of what was to become a long night for anti-trans Republicans.
In Virginia, where Glen Youngkin heavily pushed a controversial "model school policy " that mandated discrimination against transgender students, Democrats took both the House and the Senate. Transgender candidate Danica Roem became the state's first openly transgender senator.
These victories occurred despite Governor Youngkin's team prioritizing policies targeting transgender people in sports in flyers handed out at political rallies for Republicans in the state.
The rejection of measures aimed at transgender students was starkly evident in the defeat of school board candidates endorsed by Moms For Liberty and those who advocated for policies against transgender students.
In Virginia, by Wednesday morning, five out of six school board candidates supported by Moms For Liberty were trailing in their races. In Loudoun County, a critical battleground in the debate over transgender policies, Democrats gained a 6-seat majority on the school board. This district had been at the center of national attention, spotlighted by conservative media following a sexual assault incident involving a purportedly transgender student—a claim for which there was no substantiated evidence.
Triumphs for school board candidates advocating for transgender rights extended beyond Loudoun County. In Albemarle County, Justice Scalia's daughter, Meg Scalia Bryce, was defeated in her bid for the local school district board. Her campaign was marked by opposition to transgender rights and anti-"CRT" rhetoric. Meanwhile, in Fairfax County, where the school board declared its refusal to enforce Governor Youngkin's policies directed at transgender students, right-leaning candidates in favor of Youngkin's policies were unsuccessful as Democrats swept every seat.
This election was deemed a critical indicator of the "parental rights" movement's targeting of trans students. In the Livingston school district, the incumbent Kirk Twigg was unseated following his controversial proposal to burn LGBTQ+ books.
The narrative of candidates aligned with Moms For Liberty suffering electoral defeats played out nationwide. In Bucks County, Pennsylvania, an electoral bellwether, Democrats clinched every seat on the Central Bucks School Board election results. This race became one of the costliest in U.S. history for a school board, with campaign spending reaching $600,000. The district was a battleground over book ban and anti-trans policies, with Republicans distributing flyers showcasing explicit images about books featuring trans characters to households throughout the district.
This pattern repeated itself across the nation. In Pennsylvania's Central York School District, Democrats overturned the previously Republican-held school board amidst controversies over book bans and anti-LGBTQ+ policies that led to packed school board meetings.
A similar victory for Democrats unfolded in Perkiomen Valley School Board, which saw national attention over a trans bathroom ban in schools there; Democrats swept this race on Tuesday.
Similarly, in Iowa's Linn-Mar School District, a focal point for national conservative media due to debates over transgender student policies, all three Moms For Liberty-endorsed candidates were defeated. This trend was echoed throughout Iowa, with 12 out of 13 such candidates facing losses.
In Kansas, Johnson County voters rejected all candidates from the group in school board elections. And in Minnesota's Rosemount-Apple Valley-Eagan School District, all four contenders were unsuccessful.
Book bans around LGBTQ+ books were a major losing issue in the 2023 elections. This was most evident in Pella, Iowa, where a ballot initiative would have given county officials the ability to ban books from the library after the library chose to keep "Gender Queer" in stock. The town, which had voted +35 for Donald Trump in the 2020 elections, rejected the ballot initiative.
Several other candidates supporting transgender people won their races. In Pennsylvania, Judge Daniel McCaffery was elected to the state supreme court. He has been a vocal ally of the LGBTQ+ community.
In New Jersey, Democrats flipped multiple Republican seats and held onto competitive seats. In one hotly contested race in a competitive district, Democrat Vin Gopal defeated a Republican challenger running on trans people in schools. Similar narratives unfolded in contested races cross the country.
This is not the first time Republicans have lost on trans issues. In 2022, similar results unfolded: In Georgia's senate race, Herschel Walker's focus on anti-trans swimmer Riley Gaines did not resonate with voters, as evidenced by Senator Warnock's win. Similarly, Arizona, Kari Lake's emphasis on Governor Hobbs' husband's counseling of a transgender youth did not sway the election in her favor.
Across the country, anti-trans campaigns consistently failed to deliver Republican victories last year, from Michigan's Democratic sweep to the Wisconsin Supreme Court election and Pennsylvania's legislative races. These outcomes were so striking that Michigan's Republican chair attributed their losses across all government branches to prioritizing anti-trans issues over economic concerns. Many were watching to see if, after relentlessly targeting transgender people in 2023, this pattern would change.
Republicans face difficult decisions ahead. With the 2024 legislative session on the horizon, the battle over transgender rights has escalated to a national stage. Presidential hopefuls are pushing for complete prohibitions on gender-affirming care. The newly appointed House Speaker, Representative Mike Johnson, a former spokesperson for the Alliance Defending Freedom, has been criticized for anti-LGBTQ+ sentiments.
A looming national budget conflict sees Republicans proposing numerous amendments to ban trans care and directly target transgender individuals, even threatening a government shutdown to push these culture war stipulations. However, if past election outcomes in 2022 and 2023 are a barometer, such strategies could lead to electoral repercussions.
While political analysts have largely centered their post-election discussions on the influence of abortion rights, the significant role of LGBTQ+ rights in the 2023 elections has not received its due attention. Overlooking the sweeping defeats of anti-trans candidates at the local level and the surge of voter turnout driven by student-led organizers would be to overlook a pivotal narrative of the 2023 elections—a narrative that could carry profound implications into 2024. For the students and transgender youth witnessing the downfall of numerous anti-trans and anti-LGBTQ+ figures, the sense of relief is palpable and undeniable.
****************************************************************************
Erin Reed is a transgender woman (she/her pronouns) and researcher who tracks anti-LGBTQ+ legislation around the world and helps people become better advocates for their queer family, friends, colleagues, and community. Reed also is a social media consultant and public speaker.
Follow her on Twitter (Link)
Website here: https://www.erininthemorning.com/
******************************************************************************************
The preceding article was first published at Erin In The Morning and is republished with permission.