Faces of Hate: Violence against Pride Month/LGBTQ+ people escalating
Factors driving renewed anti-LGBTQ+ extremism includes 'Don't Say Gay' laws, anti-trans sports bills & criminalizing trans youth healthcare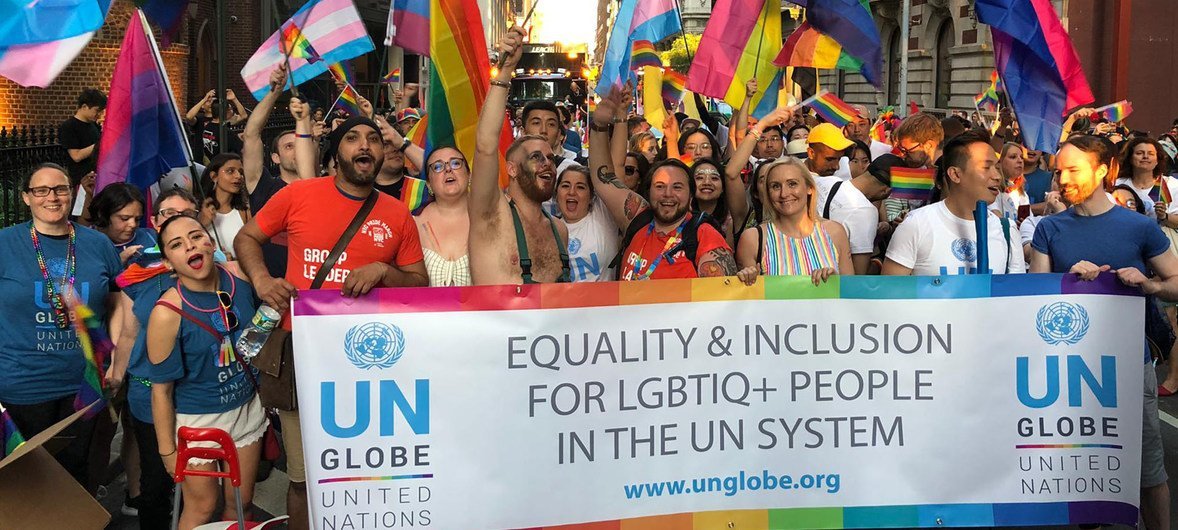 LOS ANGELES – Pride 2022 has become a litany of violent threats against the LGBTQ+ community. A Drag Queen Story Hour is disrupted by alt-right nationalist white males menacing the event with homophobic and transphobic epithets in Alameda, County on the sixth anniversary of the massacre that took 49 lives in a mass shooting at the Pulse Nightclub in Orlando during a LGBTQ Latin Night event.
The next day a state senator is threatened via email, that is deemed credible enough, to dispatch police with dogs trained to seek out explosive devices to his home and legislative offices.
A Pride event in Idaho nearly ended in a riot or worse tragedy save for an alert citizen phoning in to law enforcement the fact that masked alt-right agitators armed with riot shields and tear gas were crammed into the back of a U-Haul box van headed to the event. Royal Canadian Mounted Police working in concert with the FBI and Florida law enforcement agencies arrest a 17-year-old Ontario teen who threatened to commit a mass shooting at a Palm Beach County, Florida Pride event.
Whispers on popular alt-right channels, websites, and social media apps talk about disrupting other Pride events while the organizers of the two largest Pride gatherings in the U.S., New York City and San Francisco prepare security measures to deflect potential violence.
NBC News reported Dan Dimant, media director for Heritage of Pride, the group behind NYC Pride, said that based on the group's safety guidelines it does not plan to make changes to the march.
"We are always in close coordination with local and federal authorities," he said in a statement to NBC News. "This year our private security has a larger footprint than in previous years so that all of our attendees can enjoy a safe, fun, and memorable return to in-person Pride."
Dimant also noted that the group's staff and executive board undergo active shooter training annually. 
But is 2022 any different than previous years in anti-LGBTQ+ activism and vitriolic hate speech in public by those arrayed in opposition to LGBTQ+ equality and rights ? According to several sources ranging from law enforcement to non-profit organizations and advocacy groups the answer appears to be a definite yes.
Factors driving renewed anti-LGBTQ+ acts include codification of 'Don't Say Gay' laws, anti-trans youth sports bills coupled with a push to criminalize healthcare or investigate their parents for 'child abuse' for trans youth under the age of 18 and other laws considered or passed in the last 2 years by over 35 states.
Stepped up rhetoric from Fox News, OAN, and online media personalities such as Ben Shapiro, Joe Rogan, Charlie Kirk, and Matt Walsh alongside religious leaders such as extremist Dillon Awes, pastor of the anti-LGBTQ+ Stedfast Baptist Church in Watauga, Texas. Dillon recently sparked outrage after declaring that gay people "are dangerous to society" and should be "lined up against the wall and shot in the back of the head."
In primetime mainstream media, Fox News and host Tucker Carlson in particular have been proactive in stirring up considerable aversion and hostility against LGBTQ+ Americans, especially the trans community.
"From false accusations of 'grooming' to fearmongering about mutilation, Fox News has been instrumental in building outrage and the fake conspiracy theory that the existence of LGBTQ people is a threat to children. The network should not be surprised to discover that its audience is listening to their dangerous lies, especially when its primetime stars are calling for violence against the trans community. LGBTQ people deserve to be who we are and to spend time with the people that we love without fearing that a far-right group is going to show up. Fox News and the right-wing media need to turn down the temperature of their hateful propaganda before somebody is hurt or killed." Media Matters LGBTQ Program Director Ari Drennen told the Blade.
In a phone call with a senior U.S. Justice Department official, the Blade was told that in tracking the hate & extremist groups in the United States, FBI agents and other Justice investigators noted that since the Trump era there seems to be a sharp uptick in the alt-right's anti-LGBTQ+ messaging.
Asked if public statements including social media posts on Twitter and other platforms by right-leaning public figures contributed to the surge in violent rhetoric, such as Florida Governor Ron DeSantis' press secretary Christina Pushaw, who likened opponents to the so-called Don't Say Gay law to pedophiles and said it could be aptly titled the "anti-grooming" bill, the official agreed with that assessment.
The word "grooming" has long been associated with mischaracterizing LGBTQ people, particularly gay men and transgender women, as child sex abusers.
Tony Hoang , the Executive Director of the largest statewide LGBTQ+ rights organizations in the country, Equality California told the Blade in an email;
"These violent acts targeting the LGBTQ+ community are the logical result of the rhetoric we've heard from anti-LGBTQ+ extremists and politicians, which has been building for years now — and especially in recent months. This is the boiling point. When anti-LGBTQ+ politicians and Fox News hosts demonize and dehumanize us, when they lie and accuse adults who support LGBTQ+ kids of child abuse and pedophilia, their hateful and dishonest words are a call to arms for their followers. These politicians may think that their attacks are political games that will earn them votes, but they're going to get people killed."
The noticeable surge also caught the attention of President Joe Biden who acknowledged the rise last month in his remarks on the International Day Against Homophobia, Transphobia and Biphobia. "We continue to witness disturbing setbacks and rising hate and violence targeting LGBTQI+ people in the United States and around the world. This is wrong," the president said.
A source with the New York City Police Department reflected that as it prepares for Pride festivities and the parade marking the 52 anniversary of the Gay Liberation March held the year after the rioting at the Stonewall Inn in the West Village there are grave concerns.
The official noted that the first time it will be held in person since 2019, when it attracted an estimated 5 million attendees additionally pointing out that in February, a party for the Black queer community at the Brooklyn bar, Nowadays, was interrupted by a pepper-spray bomb. And in May a man walked into another LGBTQ+ establishment, Rash Bar, with a bottle of flammable liquid and set the venue on fire.
In December of last year, agents from the New York Field Office of the Federal Bureau of Investigation (FBI) arrested and charged a Long Island man for mailing letters threatening to assault, shoot, and bomb LGBTQ+ affiliated individuals, organizations, and businesses.
In the criminal complaint and affidavit for arrest, federal prosecutors allege that one letter threatened that there would "be radio-controlled devices placed at numerous strategic places" at the New York City Pride March with "firepower" that would "make the 2016 Orlando Pulse Nightclub shooting look like a cakewalk," referencing the massacre in which 49 persons were killed and dozens wounded at Pulse.
"There are times when we should be wary of overreacting to a momentary backlash or even a mere difference of opinion. This is not such a time. The danger now is that we as a country will under react to one of the most serious threats our nation has ever faced: an increasingly open hostility to freedom and democracy by the Maga wing of the Republican Party. These extremists are mounting an aggressive takeover of our nation's politics and, among other scapegoats, viciously targeting LGBTQ people and, particularly, transgender kids," Shannon Minter, the Legal Director for the National Center for Lesbian Rights told the Blade Tuesday.
Also creating an environment of hostility towards LGBTQ+ people is the rise of the Christian Nationalism movement, which is also tied to White Nationalism online through platforms like 'GAB' whose founder and CEO Andrew Torba bragged recently on that platform:
"We have multiple members of Congress embracing Christian Nationalism. We have the most watched News show on TV talking about the Great Replacement.
We have normalized the widespread use of the phrases "anti-White" and "anti-Christian" in normie right wing circles. We have eliminated the taboo of criticizing the Tribe.
All of these things were utterly unthinkable even three years ago, yet here we are. Little by little, inch by inch the dissident Christian right is gaining ground."
A federal Joint Terrorism Task Force has been charged with addressing concerns over the safety of Pride events in several metropolitan areas, but noting the arrests in Idaho last week, the Justice official told the Blade that the burden really rests on observant citizens notifying authorities to potential threats.
Chicago will hold a number of Pride events from June 18 to June 26. Following the incident in Coeur d'Alene, Chicago Police Superintendent David Brown "put those who might be planning something on notice" during a news conference Monday, according to NBC affiliate WMAQ-TV. 
"We are going to be vigilant to ensure that this event, as well as others, go off safely," he said, according to WMAQ-TV. "And we'll hold you accountable if you're planning [and] if you're doing anything to jeopardize the safety of others."
But the Chicago Police Superintendent also echoed the words Justice official expressed to the Blade stressing that everyday folks need to be on alert and take steps to notify police before tragedy strikes.
Inside the battle over GOP Senate votes for same-sex marriage act
Liberty Counsel President Matt Staver argued that the Respect for Marriage Act would lead to "pedophilic marriages"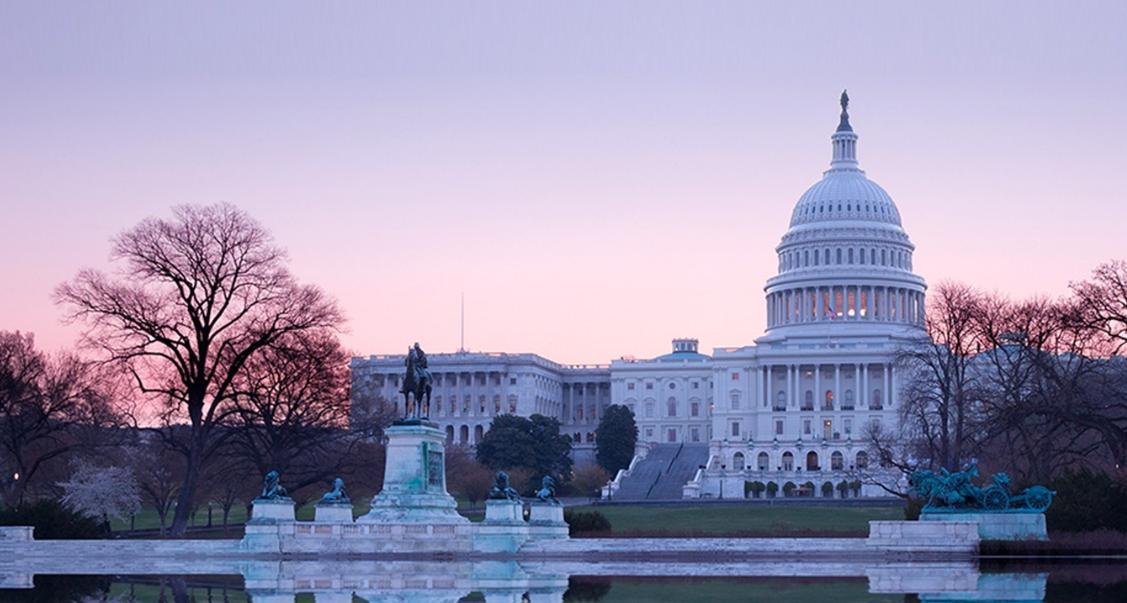 WASHINGTON – The U.S. Senate passed the Respect for Marriage Act on Tuesday 61-36, clearing the threshold required to secure a filibuster-proof majority by just one vote, thereby sending the bill on its way to becoming law.
The landmark legislation's path out of the evenly divided upper chamber was, until that 60th "yea" vote, far from clear. Tuesday's passage of the Respect for Marriage Act marked the third time this month in which a few Republican senators held the keys to its fate.
Before and just after Thanksgiving break, the Senate managed to avoid having to debate amendments to the bill proposed by some conservative members of the Republican caucus who felt the bipartisan addition of supplemental protections for religious liberties was insufficient.
Success on the first procedural move was won with a margin of just two Republican Senators who voted with their Democratic colleagues. The second, with only one.
Had the Senate chosen instead to consider these amendments, the Respect for Marriage Act could easily have been defeated, with time running out to pass legislation before the new Congress is seated in January, at which point control of the House will flip from blue to red.
Particularly in the days leading up to this week's votes, lobbyists with a wide spectrum of views on the Respect for Marriage Act were laser focused on winning over members of the small camp of GOP senators who were on the fence or, perhaps, relatively tepid in their support for (or opposition to) the bill.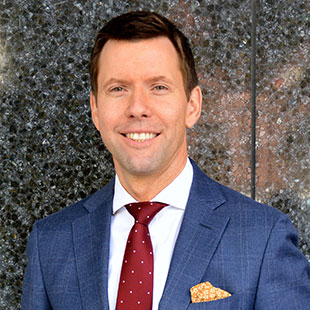 Among the parties representing special interests engaged in ongoing discussions with Senate Republicans was Tim Schultz, president of the 1st Amendment Partnership (1AP), a nonprofit group focused on education and public engagement to promote and protect religious freedom. Schultz's work on behalf of the organization includes some lobbying activity.
Speaking with the Washington Blade by phone on Tuesday before the final vote was held, Schultz said the key to winning support from these Republican senators was to show them how the Respect for Marriage Act does not threaten – and in some respects, may in fact strengthen – protections for religious liberty.
Other GOP senators opposed to the bill cited different reasons, arguing for example that it is unnecessary or improper for the legislature to preempt the fallout of a potential future U.S. Supreme Court ruling on same-sex marriage.
Schultz noted that unlike the conservative lawmakers whose primary focus was on religious freedoms, these other objections raised by Senate Republicans were mostly brought forth by members who were never going to vote in favor of the Respect for Marriage Act in the first place. In some cases, they believed the landmark cases establishing marriage equality as a fundamental right in the United States were wrongly decided, which is a non-starter.
"The lawmakers who have been the margin of victory [in key votes] have cared a lot about religious protections," Schultz said. They are sincere in their efforts to understand precisely whether and how religious liberties might be affected by passage of the Respect for Marriage Act, he said. "They are serious in their efforts to try to get their arms around those questions."
The primary arguments happening in the Senate "have been held by [Republican Senators] who all have a broad conception of religious freedom," Schultz said. "So, the question has been, 'is this sufficient? Or should we demand quite a bit more?'"
Engaging these GOP lawmakers, he said, often involved "trying to get the senators accurate information, including responses from faith groups and scholars." This sometimes required addressing and dispelling arguments against the legislation "point by point," Schultz added.
Schultz said it was an amusing twist to lock horns over the Respect for Marriage Act with other groups that promote and fight for religious liberties, organizations with which he has deep and longstanding relationships.
"It's weird, because I am a professional religious freedom advocate and I share their conception of religious liberty. But I think their analysis of this bill is incorrect. So, it's been a bit strange to be having an argument among folks who, otherwise, I agree with."
Strange bedfellows?
The bill's passage through the Senate could perhaps be read as a signal of the efficacy of a model of government relations by which LGBTQ groups in some circumstances can reach mutually beneficial compromises with organizations that are concerned with religious liberty, Schultz said.
Compromise was also the goal for the bipartisan coalition of lawmakers in the House and Senate who sponsored, co-sponsored, or otherwise championed the Respect for Marriage Act.
Writing the legislation within bounds of universally accepted constitutional precepts, part of their aim was to lessen the likelihood that it might face a successful legal challenge. The other primary reason for backing a narrowly construed bill: greater chances of securing the support necessary from Congressional Republicans to get it passed.
But the Respect for Marriage Act was conservative in focus, if not in effect, from the jump. It was meant to address the very specific consequences and fallout for same-sex couples that would result if the U.S. Supreme Court's conservative supermajority opts to overturn or substantially weaken the two landmark rulings that established marriage equality as a constitutional right in America.
Practically speaking, however, compromise did not come at a cost. "This will be the biggest federal legislative victory for gay rights since the repeal of "Don't Ask, Don't Tell," Schultz said. (Incidentally, that hard-won victory also happened during a lame duck session, following the 2010 midterm elections.)
Though some groups acknowledged its limitations, the Respect for Marriage Act was publicly backed by a diverse swath of LGBTQ civil rights and legal advocacy organizations, including: the Human Rights Campaign, the National Center for Transgender Equality, GLSEN, PFLAG National, GLAAD, Equality California, the Transgender Legal Defense and Education Fund, and Lambda Legal, the Interfaith Alliance, the National Center for Lesbian Rights, LGBTQ Victory Fund, and the National LGBTQ Task Force.
The Respect for Marriage Act faced a tumultuous road to passage through Congress
In July, the House passed the Respect for Marriage Act with a decisive margin, picking up 47 Republican "yeas" for a total of 267 votes in favor of the bill (with 157 members, all Republican, voting no).
At the time, there was little to no concern expressed publicly by GOP lawmakers in either chamber over the Respect for Marriage Act's threat to religious liberties, Schultz said. He added that this may be explained, at least to some extent, by members' focus on the then-upcoming Nov. 8 midterm elections.
After Congress reconvened with Republicans poised to take control of the House next year, the Biden administration and Congressional Democratic leadership had made clear that the Respect for Marriage Act would be a top priority for the brief legislative session before the next Congress is seated in January.
"By the Monday after election week, people started focusing again," Schultz said. "It was gametime."
Logistically, it was a heavy lift for Congress. Lawmakers had just a few weeks to pass legislation and cobble together end-of-year must-pass spending packages.
Democratic Congressional leadership were under pressure from President Biden to allocate more funding for COVID-19 and aid to Ukraine, proposals that both faced resistance from their Republican colleagues. The Senate was way behind on the National Defense Authorization Act, another must-pass bill to fund the military that happens to also require a lengthy review process. And finally, momentum was building behind the bipartisan legislative proposal to revise the Electoral Count Act.
For the key GOP Senators, all other considerations were secondary to religious liberty
As the Senate vote neared, campaigns by special interest groups were dialed up, including by opponents of the bill – which ranged from extreme anti-LGBTQ organizations deemed hate groups by the Southern Poverty Law Center to conservative think tanks with close ties to Capitol Hill.
Liberty Counsel President Matt Staver made the outrageous argument that the protections for same-sex couples provided in the Respect for Marriage Act would lead to "pedophilic marriages," perpetuating the dangerous lie that queer people are linked to child sexual abuse.
Fortunately, "the crazy stuff you see online doesn't penetrate into how senators talk about and think about this stuff," Schultz said. "They are concerned with substantive objections" to the Respect for Marriage Act.
And while there was some discussion of the deadly Nov. 19 shooting at an LGBTQ nightclub in Colorado Springs, the tragedy did not play a major part in GOP Senators' deliberations over passage of the Respect for Marriage Act, Schultz said – perhaps partly because much of the substantive talks had already happened with the Senate vote just days away.