California bill to expose dangerous secrets passes Assembly Judiciary
Day-to-day consumer fraud by greedy, corrupt corporations that impacts the public health and safety of thousands often flies under the radar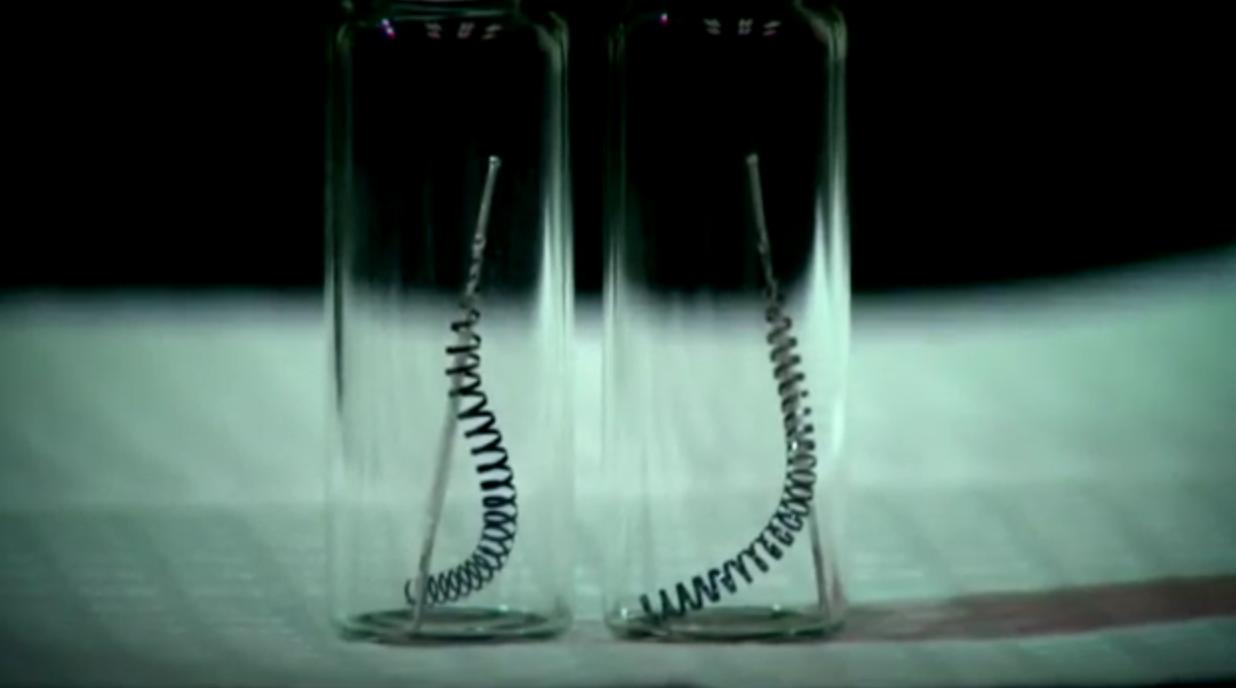 By Karen Ocamb | WEST HOLLYWOOD – Political scandals capture America's attention like the dramatic crescendo of a soap opera.  But day-to-day consumer fraud by greedy, corrupt corporations that impacts the public health and safety of thousands often flies under the radar, even if exposed by a lawsuit, because of secret settlement agreements and overbroad court protective orders.
The Public Right to Know Act (Senate Bill 1149) by California state Senator Connie M. Leyva seeks to change that and on Tuesday, June 14, the Assembly Judiciary Committee agreed with Senate and passed SB 1149 by 7-1. 
"If it had been shown in court that the coffee you were drinking now or earlier this morning was contaminated with toxic chemicals, wouldn't you want to know that?," Leyva asked the committee in presenting the bill. What too often happens in cases related to defective products and environmental hazards is that the public doesn't find out about the harms until years later, "when many people have already been injured or even died." SB 1149 "would prohibit factual information about dangerous public hazards from being hidden from the public through overly broad court protective orders and agreements to keep information about dangers a secret."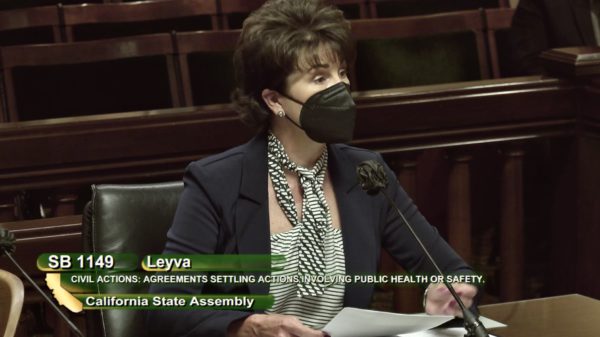 In an open society, "court records are presumptively open to public inspection," Leyva noted. "Secrecy is sometimes necessary to protect personal information or legitimate trade secrets — but is grossly inappropriate when it clearly keeps information about ongoing dangers from the public. In very real way, it can threaten their health, safety and even their lives."
Leyva offered several examples, including how Purdue Pharma "told outright lies for many years regarding the safe dosage levels and likelihood of addiction from OxyContin, which ultimately killed hundreds of thousands of people."
Public Justice is co-sponsoring SB 1149 with Consumer Reports and offered two witnesses to attest to the importance of the bill. Richard Zitrin, a former trial attorney and Professor Emeritus at UC Hastings, appeared via phone on behalf of Public Justice and Lori Andrus called in on behalf of the Consumer Attorneys of California.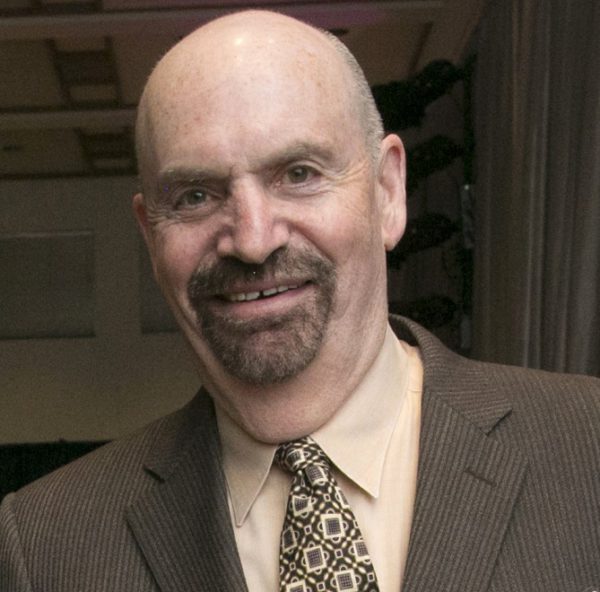 Zitrin, an expert in legal ethics, got right to the point. "It is simply wrong for lawyers or judges to be complicit in keeping things secret where the public dies as a result," Zitrin said. "Over 12 judges over the period of 15 years entered protective orders to keep information that was revealed about OxyContin secret in those court proceedings," a point he emphasized in testimony before the Senate Judiciary last April.
Zitrin also testified that Bayer, the company that bought the permanent birth control device Essure, kept problems with the device secret for 12 years.
Maggie Stroud, 48 years old, married with two adult children in the Bay Area, had to learn about the cause of her pain from an Essure users group on Facebook. 
"Around 2010, when I was 36 years old, my husband and I decided not to have any more children — so I looked for a permanent method of birth control. I did my research, asked questions about this non-surgical birth control device, was told I would be fine and decided to go ahead with the procedure," Shroud told Public Justice.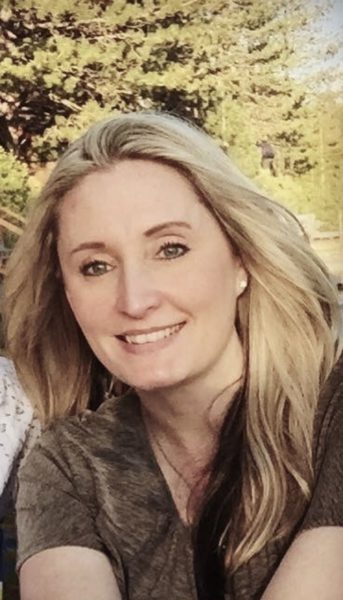 "It was the worst experience I've ever had. The device was a small metal coil that was implanted in my fallopian tubes. I was awake the whole time — in such terrible pain, I almost passed out. After the devices were implanted, my life started falling apart. First, I had this woozy, rocking feeling. It really freaked me out. Then my scoliosis back pain got really bad and my migraines more intense. I was in constant pain," and no one knew why.
A coworker told Stroud about a Facebook page for people who'd had the implant. "I was like, 'Oh my gosh! I'm not crazy!'" she said. Stroud finally found an OBGYN who would remove the devices through a total abdominal hysterectomy, which caused the-then 42-year-old to go through complete menopause.
"But," said Stroud, "I got my life back!  Had I known what I could possibly go through, I absolutely would have not gotten the device. We're not science experiments. We're humans and we have the right to know what's going into our body so that we can make our own choices based on facts. We need the Public Right to Know Act to get the truth we deserve."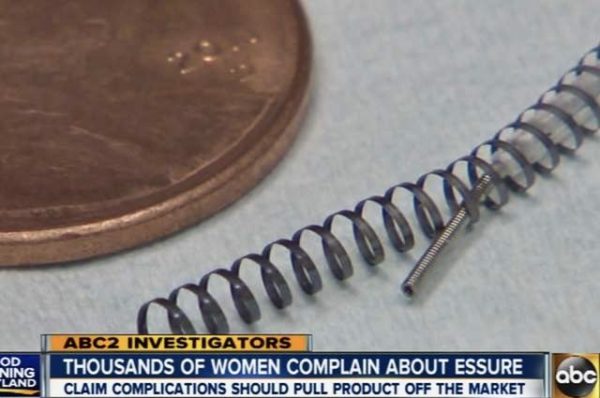 The room fell chillingly silent as Andrus, a lawyer who for 20 years has represented people injured by dangerous pharmaceuticals and flawed medical devices, testified how Essure marketed the devices as "safer and less intrusive than having a tubal ligation surgery." Dozens of her clients joined thousands of other women in bringing civil lawsuits in California's courts beginning in 2015.
"The devices consisted of two small metal coils, one to be placed in each fallopian tube. The devices were designed to cause inflammation and to prompt scar tissue to form around the coils in the women's abdomen, thus blocking sperm from reaching her ovaries. The women who filed suit alleged multiple problems with these devices. The devices could break. They could perforate the fallopian tube. They could migrate around the abdomen. They could puncture and become lodged in nearby organs. They could also result in ectopic pregnancies. An ectopic pregnancy is where the fertilized egg grows outside of the uterus. That can cause the death of the mother. It's a terrible event and it should be avoided," Andrus said.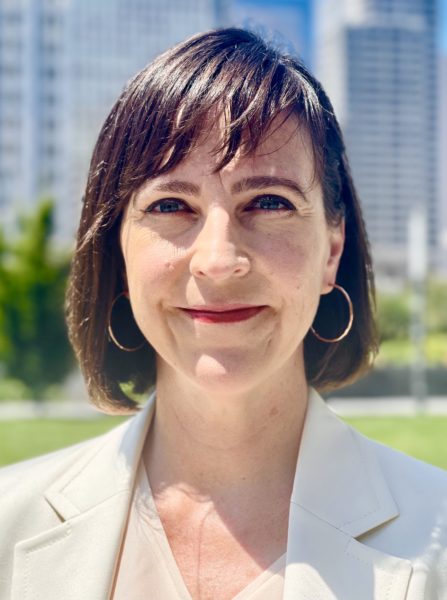 "Terrible pain at the site was another common effect that these women alleged in their lawsuits and also pain during intercourse," Andrus continued. "They alleged skin rashes likely due to the nickel that was a component in the coils. Roughly 5% of the population is allergic to nickel. Many of these women also documented heavy bleeding — some said like a horror movie — and severe cramping in an unusual and abnormal aspect. To remove these devices, my clients and these other women had to undergo partial or total hysterectomies. Many of these women were in their early thirties when they began to experience menopause after these premature hysterectomies."
Zitrin testified that 67,000 complaints were made by women to the FDA with 27,000 lawsuits consolidated into one case in Alameda County where the court issued a protective order. "The protective order, as most of these protective orders do, allowed the defendant to self-select what items could be confidential," Zitrin said. Bayer "self-selected 97.7% of all of the 900,000 documents in this case to be confidential when it should have been limited only to those things that are corporate proprietary information and trade secrets." The case was settled with all but 200 documents remaining secret.
"(SB) 1149 is a big change in the law. There's no question about it," said Zitrin. "But it is necessary to save lives."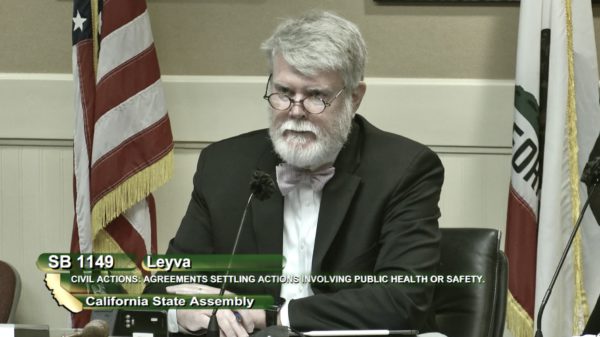 Following the opposition from business groups, Assembly Judiciary Committee Chair Mark Stone rejected the feigned arguments they advanced. "The case that they really want to make is that the consumer protection laws are there to compensate for injury, which means that they're not a deterrent and they're not preventative of injuries. That is just inhumane," said Stone. "And it's just astonishing to me to think of defects and environmental hazards being considered trade secrets. None of the companies I have ever worked for would've considered such as trade secrets. But yet, in this context, the whole current way that the opposition want to construct the consumer protection law would mean that defects are part of someone's trade secrets. That is kind of astonishing to me."
SB 1149 now heads to the full Assembly for a vote. 
********************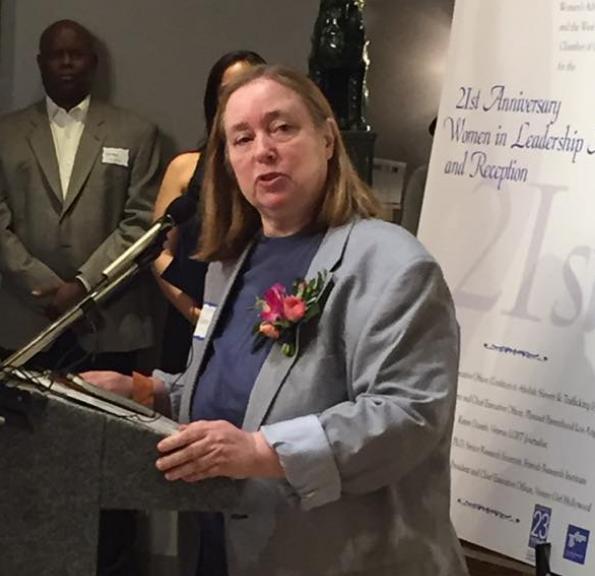 .
Instagram lets Gays against Groomers spread harmful rhetoric
Many of the group's posts violate Instagram's policies against hate speech, harassment, and misinformation, but has gone largely unchecked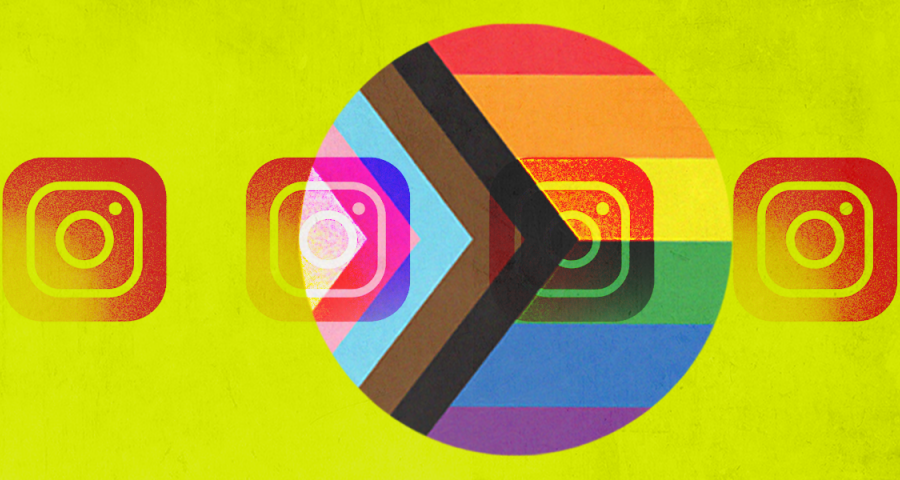 By Camden Carter | WASHINGTON – Meta has allowed anti-LGBTQ group Gays Against Groomers — which falsely frames itself as a grassroots coalition that wants to protect children, but is actually composed of experienced right-wing grifters — to push false narratives about LGBTQ people on its platforms, particularly Instagram. 
Facebook, Instagram, and Threads are some of the few mainstream platforms that have not banned Gays Against Groomers, even though the group seems to have repeatedly violated the platforms' policies, including by repeatedly promoting the anti-LGBTQ "groomer" slur, claiming trans people have mental and moral deficiencies, and spreading misinformation that's been debunked by third-party fact-checkers.
Instagram, in particular, has a history of failing to moderate harmful accounts despite Meta's anti-hate speech and harassment policies. Attacks have often targeted LGBTQ people, whom Meta has repeatedly claimed it is committed to supporting.
Gays Against Groomers maintains Facebook, Instagram, and Threads accounts, but it has been banned or suspended from other platforms:
Meta's policies prohibit users from targeting LGBTQ people with hate speech (including "groomer") and harassment, and it promises to label misinformation:
Meta's policies prohibit users from targeting LGBTQ people with hate speech (including "groomer") and harassment, and it promises to label misinformation:
On Instagram, Gays Against Groomers has repeatedly referred to LGBTQ people as "groomers":
On Instagram, Gays Against Groomers has repeatedly targeted trans people with claims of mental deficiencies:
Gays Against Groomers has repeatedly spread misinformation about gender-affirming care on Instagram, including falsely claiming that it is a form of mutilation or pedophilia:
On Instagram, Gays Against Groomers has repeatedly accused LGBTQ people of having moral deficiencies, including by pushing the right-wing myth that LGBTQ people are embracing pedophilia:
Recycled claims that that LGBTQ people are embracing pedophilia have also been thoroughly debunked, yet Gays Against Groomers has repeatedly pushed this narrative on Instagram:
Gays Against Groomers has also targeted LGBTQ people on Meta's other platforms, Facebook and Threads:
Related:
Grifter Gays: How conspiracy theorists and right-wing operatives created Gays Against Groomers
Instagram is letting accounts promoting hate speech go unchecked
Right-wing LGBTQ influencers switch teams as homophobic video shared by DeSantis campaign draws widespread condemnation
************************************************************************************
The preceding article & research study was previously published by Media Matters for America and is republished with permission.