Former Republican U.S. House members call for Equality Act passage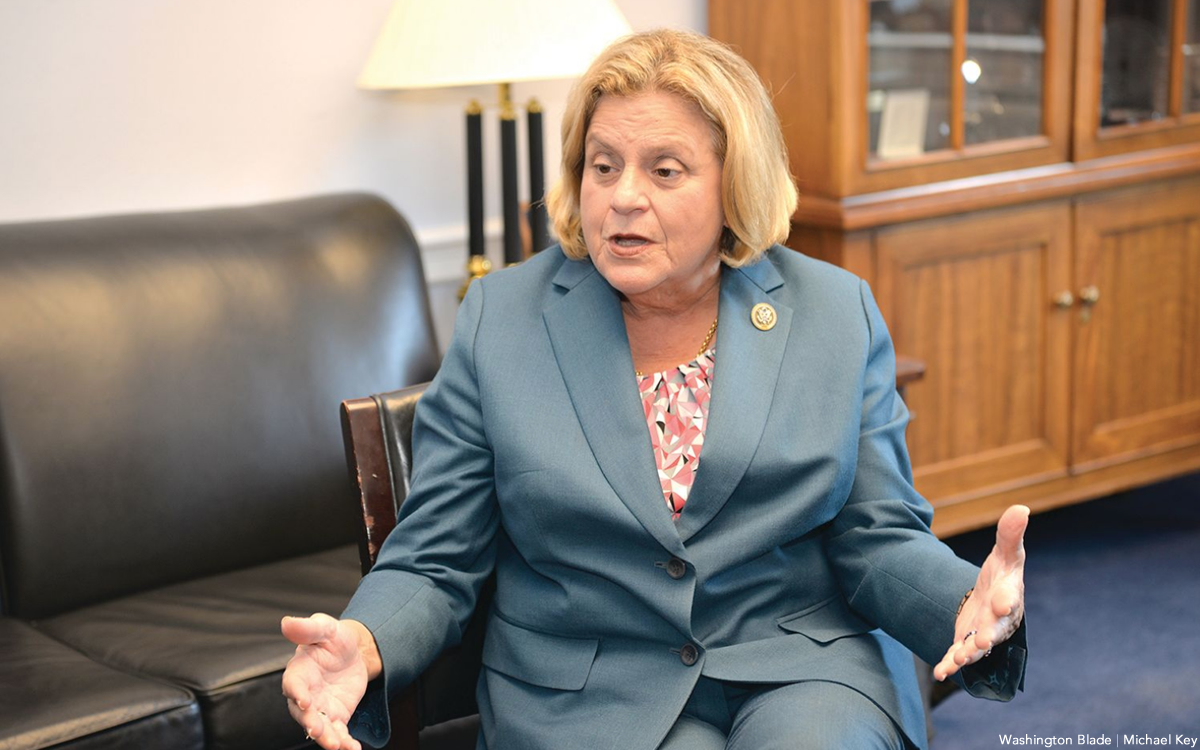 WASHINGTON – In a letter addressed Tuesday to party leaders on Capitol Hill, 11 former Republican members of Congress urged federal lawmakers to pass anti-discrimination legislation to protect members of the LGBTQ community.
Former U.S. Reps. Ileana Ros-Lehtinen (R-Fla.), Barbara Comstock (R-Va.), Carlos Curbelo (R-Fla.), Susan Brooks (R-Ind.), Charlie Dent (R-Pa.), Jim Kolbe (R-Ariz.), Claudine Schneider (R-R.I.), Bob Dold (R-Ill.), Jim Greenwood (R-Pa.), Chris Shays (R-Conn.) and Steve Gunderson (R-Wis.) all signed the letter.
"The status quo is not working for LGBTQ Americans nor is it emblematic of our country's founding values of freedom, fairness, and equality," the signatories wrote in the letter addressed to Senate Majority Leader Chuck Schumer (D-N.Y.), Senate Minority Leader Mitch McConnell (R-Ky.), House Speaker Nancy Pelosi (D-Calif.) and House Minority Leader Kevin McCarthy (R-Calif.).
Ros-Lehtinen told the Washington Blade that supporting and urging the passage of nondiscrimination legislation was "the right action to take."
"That is why I am so proud to have spearheaded this letter, signed by 10 other former Republican members of Congress, encouraging lawmakers to pass this bill so that discrimination against the LGBTQ+ community will be a thing of the past," Ros-Lehtinen said.
The Equality Act has been introduced in Congress multiple times dating back to the 1970s. Its latest iteration was introduced by U.S. Rep. David Cicilline (D-R.I.) in early 2021 and was later passed by the U.S. House of Representatives.
"Equality is a founding principle of our country, and everyone knows discrimination is wrong," Cicilline told the Blade. "I introduced the Equality Act to guarantee that every LGBTQ+ American would be protected from discrimination in all aspects of our lives. With so much anti-LGBTQ+ legislation being proposed and even passed in some state legislatures across the country, we must pass the Equality Act to end discrimination against the LGBTQ+ community once and for all."
The current form of the legislation would prohibit discrimination on the basis of sexual orientation and gender identity in a number of different areas including public accommodations, employment, housing and education. The bill has now awaited a vote in the U.S. Senate for nearly 16 months, where many see it as unlikely that the bill would be able to garner the 60 votes needed to withstand a potential filibuster and subsequent failure to move forward for President Biden to sign.
In lieu of federal legislation, the president has taken alternative, executive steps to codify LGBTQ protections into areas under his jurisdiction. On Wednesday, President Biden held an event at the White House where he signed an executive order aimed at combatting discrimination against the LGBTQ community.
"As President Biden said during his first joint address to Congress, the president has the back of LGBTQI+ people across the country," the White House said in a statement marking the signing that took place during a Pride Month event. "That is why he [is] taking these bold actions and continuing to fight for full equality for every American — including urging Congress pass the Equality Act and provide overdue civil rights projections for LGBTQI+ people."
The president's executive order took aim at the continued practice of so-called conversion therapy and hundreds of discriminatory state laws passed in the last year. The order tasked entities under his command, such as the U.S. Departments of Health and Human Services and Education, with combatting such legislation and harmful practices.
LGBTQ nondiscrimination advocates have similarly been able to make strides in certain areas in recent years without the Equality Act.
The landmark U.S. Supreme Court decision in Bostock v. Clayton County in 2020 ruled that discrimination based on sexual orientation and gender identity was illegal in employment under Title VII of the 1964 Civil Rights Act. However, multiple states still permit such discrimination in areas outside of employment.
Ros-Lehtinen described how she believes passing comprehensive nondiscrimination legislation would make fairness and equity in all states a reality.
"The sad truth is that in our wonderful nation, it is still permissible to discriminate against individuals based on their sexual orientation or gender identity," Ros-Lehtinen said. "We need federal protections and not a patchwork of state laws that may or may not grant protection from this unfair discrimination. I urge the U.S. Senate to pass the Equality Act which will grant this protection."
But despite the current wave of anti-LGBTQ legislation in numerous states, largely sponsored by members of her party, Ros-Lehtinen expressed continued optimism that a greater share of her party would soon support efforts to make nationwide LGBTQ protections omnipresent.
"I remain hopeful that members of my Republican Party will move away from extremist views and walk toward the light of acceptance and inclusion of the LGBTQ+ community," Ros-Lehtinen said. "They are our family members, our neighbors, our work colleagues."
And, as signaled by the language of the letter submitted to congressional leaders, her fellow signatories agree.
"Bipartisan leadership on this issue is possible," the former congresspeople wrote. "Americans from all walks of life — across political party, demographics, and geography — support protections and are ready for Congress to act. The current Congress has momentum and the go-ahead from the public to outlaw LGBTQ discrimination once and for all."
Additional reporting by Michael K. Lavers.
ACLU: 120 new anti-LGBTQ bills in the first few weeks of 2023
"Across the country, trans people & families are gearing up to fight back- prevent every one of these bills from becoming law"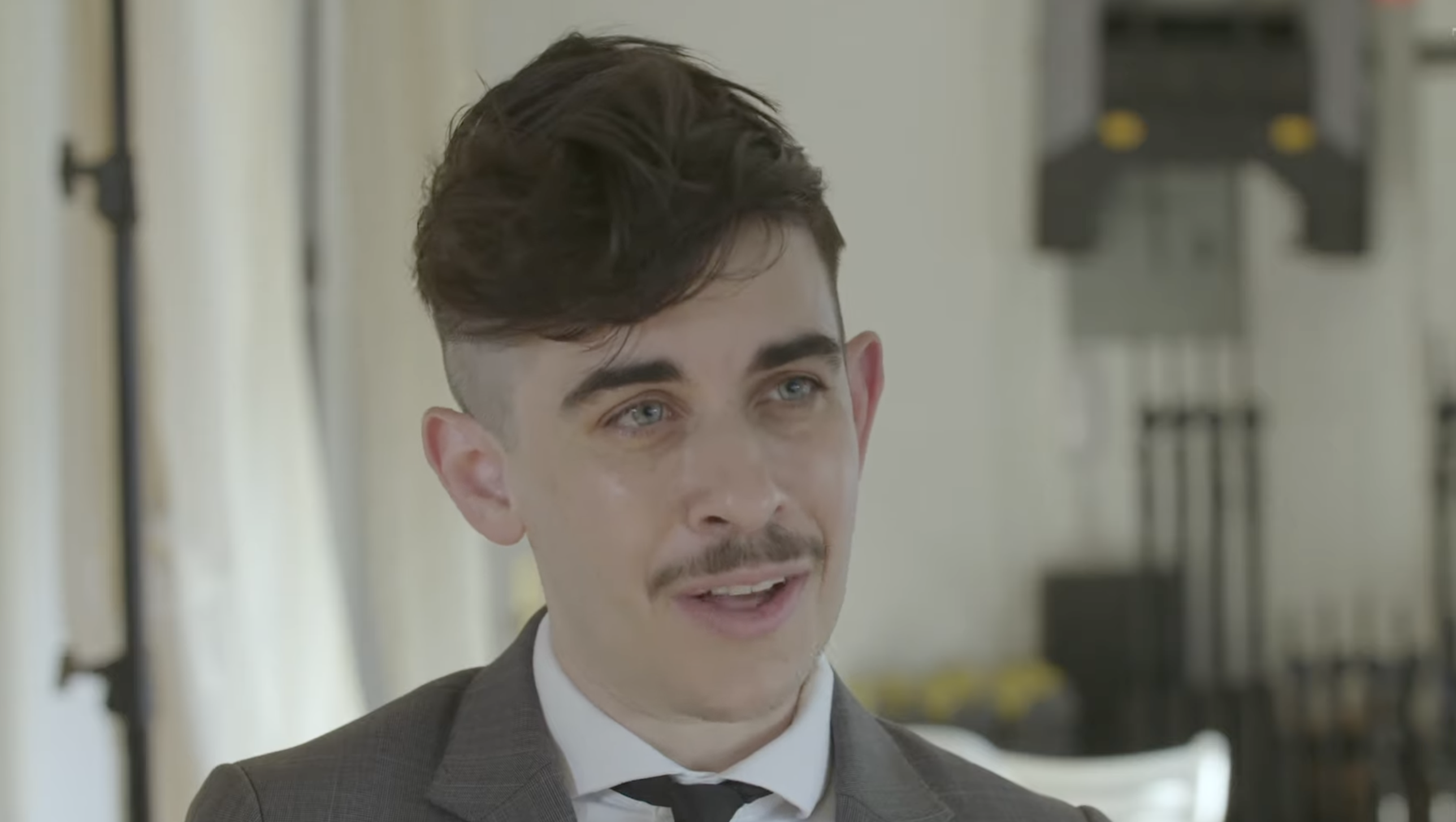 NEW YORK – Lawmakers across the country have introduced more than 120 anti-LGBTQ bills so far this year, according to a press release issued Thursday by the ACLU, America's largest and best-known litigation and lobbying group for individual rights and civil liberties.
In a press release announcing the findings, the ACLU introduced a digital dashboard, which summarizes the proposed anti-LGBTQ policies, organizes the bills by category, and tracks their progress through state legislatures.
"These bills represented a coordinated effort to deny transgender people our freedom, our safety, and our dignity," said Chase Strangio, deputy director for transgender justice at the ACLU's LGBTQ & HIV Project.
"Across the country, trans people and our families are gearing up to fight back and prevent every one of these bills from becoming law," he said in the press release.
Last year, the ACLU reports there were a record breaking 278 bills targeting LGBTQ people, of which 20 have become law. The group's litigation team has fought against "bills across the country restricting access to gender-affirming health care, barring trans people from updating identity documents, and denying transgender students equal access to school facilities and activities, as well as defending inclusive policies from political and legal attacks."
Additionally, the ACLU has brought lawsuits challenging book bans that target materials with LGBTQ characters or themes and represented parties in litigation over a Texas law that criminalizes parents who facilitate their trans children's access to guideline directed, medically necessary healthcare treatments and procedures.
The number of new anti-LGBTQ legislative proposals seen in the first few weeks of 2023 is especially remarkable considering that some state legislatures have not yet begun filing new bills.
In a Washington Blade article published Wednesday, activist and legislative researcher Erin Reed said that in addition to the fact that lawmakers are now on track to eclipse last year's record number of anti-LGBTQ bills, the proposals introduced so far this year have tended to be more extreme and cruel than in years past.
The ACLU has categorized them in seven primary focus areas: healthcare access, schools and education, free speech and expression, access to accurate IDs, Weakening Civil Rights Laws, Public Accommodations, and Other Anti-LGBTQ Bills.
The ACLU's press release describes each of these types of legislative proposals:
Health Care Access

Lawmakers are targeting access to medically-necessary health care for transgender people. Many of these bills ban affirming care for trans youth, and can even create criminal penalties for providing this care. 35 bills target health care access for transgender people.

Schools & Education

State lawmakers are trying to prevent trans students from participating in school activities like sports, force teachers to out students, and censor in-school discussions of LGBTQ people and issues. 58 bills target LGBTQ rights in schools and educational settings.

Free Speech & Expression

Despite the safeguards of the First Amendment's right to free expression, politicians are fighting to restrict how and when LGBTQ people can be themselves, limiting access to books about them and trying to ban or censor performances like drag shows. 19 bills target freedom of speech and expression for LGBTQ people.

Access to Accurate IDs

These bills attempt to limit the ability to update gender information on IDs and records, such as birth certificates and driver's licenses. Four bills target the right to accurate identity documents for transgender people.

Weakening Civil Rights Laws

These bills attempt to undermine and weaken nondiscrimination laws by allowing employers, businesses, and even hospitals to turn away LGBTQ people or refuse them equal treatment. Seven bills seek to weaken existing civil rights laws.

Public Accommodations

These bills prohibit transgender people from using facilities like public restrooms and locker rooms.

Other Anti-LGBTQ Bills

These bills don't quite fit in any of the other categories, but nonetheless target the rights of LGBTQ people. Examples include restrictions on marriage and bills preempting local nondiscrimination protections. Five bills target LGBTQ people and rights, including proposed amendments to define transgender people out of existence.