Long Island library yanks LGBTQ+ Pride display & books from kids section
"Our LGBTQ youth are under attack- This isn't Alabama or Florida or the bible belt — this is Long Island!"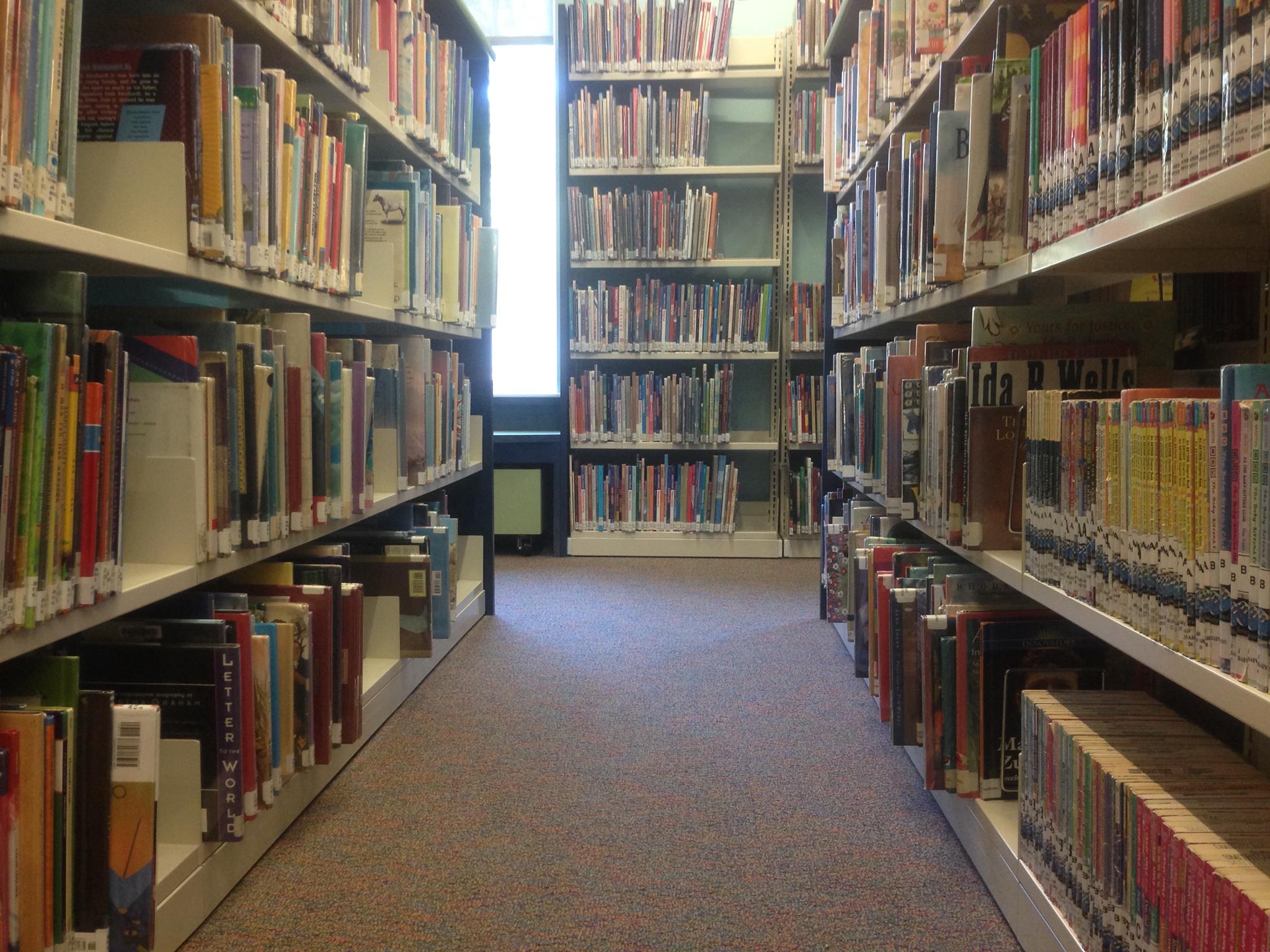 SMITHTOWN, Ny. – A 4-2 vote Tuesday by the Smithtown Library Board of Trustees to ban any and all displays related to LGBTQ Pride from kids' areas at Smithtown Library buildings, was met with anger and dismay including New York Governor Kathy Hochul who wrote on Twitter, "Our public spaces should be accepting our young people — not rejecting them."
For many LGBTQ+ kids, libraries are one of the few spaces where they can be welcomed and affirmed for who they are.

Our public spaces should be accepting our young people — not rejecting them.

To LGBTQ+ New Yorkers: We stand with you, we support you, & you are welcome here. https://t.co/x6w1q8o3El

— Governor Kathy Hochul (@GovKathyHochul) June 22, 2022
The New York Library Association issued a statement saying; "This ban of any displays related to Pride sets a dangerous precedent for libraries across the state because it normalizes the victimization of LGBTQ+ youth in their schools and in their communities, which has dire consequences.
According to The Trevor Project's 2020 National Survey on LGBTQ Youth Mental Health, 40% LGBTQ respondents seriously considered attempting suicide in the past twelve months, and more than half of transgender and nonbinary youth have seriously considered suicide.
Further, GLSEN's School Climate Survey for LGBTQ+ Students in New York reported over 50%
of LGBTQ+ students experienced at least one form of anti-LGBTQ+ discrimination in their
schools. Although countless research points towards how public LGBTQ+ representation is life
saving for LGBTQ+ youth – only 28% of students in New York were taught positive
representations of LGBTQ+ people, history, or events.
📣 Libraries. Are. For. Everyone. NYLA condemns the Smithtown Library Board of Trustees resolution to remove all Pride displays & books on display of the same subject from all Children's sections in their buildings. Read our full statement here: https://t.co/QgkgNG9gZB

— New York Library Association (@NYLA_1890) June 22, 2022
"Our LGBTQ youth are under attack," said Dr. David Kilmnick, the president and CEO of the New York LGBTQ Network. "This isn't Alabama or Florida or the bible belt — this is Long Island!"
"You come after our kids, we're going after you. We're gonna replace you on the school boards, we're gonna replace you on the library boards," Kilmnick added.
Brianna Baker-Stines, the president of the library board, was similarly shocked and disappointed by the actions taken. She told NBC New York, "I was horrified by the display of ignorance at last night's Board meeting. As a member of the LGBTQIA+ community, I recognize the importance of access to diverse materials."
The New York Library Association also signaled its support of the staff of library:
While we condemn the actions taken by the Smithtown Public Library's Board of Trustees, we remain in full support of the library's staff & Director who were required to remove the materials encompassed in the vote & work tirelessly to ensure their entire community feels welcome.

— New York Library Association (@NYLA_1890) June 23, 2022
Nassau County Legislator Arnold Drucker said "I feel like I'm living in the Twilight Zone."
"Earlier this year, when Florida was ramming destructive 'Don't Say Gay' laws through its State Legislature, I lamented the fact that this coordinated, nationwide assault on the LGBTQ+ community could soon arrive on our doorstep. Well, it's here," he said in a statement. "What transpired yesterday in Smithtown shows us that we cannot pull the wool over our own eyes for a moment longer by saying, 'it won't happen here.'"
Out Black dancer O'Shae Sibley killed, NYPD probe as hate crime
NYPD's 66th Precinct homicide investigators along with the NYPD Hate Crime Task Force (HCTF) are searching for a teenage suspect
BROOKLYN, NY. – A professional out queer Black dancer was murdered just after 11 p.m. Saturday night during a confrontation with a group of young Muslim men in the Midwood neighborhood of Brooklyn at a Mobil convenience mart and gas station.
New York City Police Department's 66th Precinct homicide investigators along with detectives from the NYPD Hate Crime Task Force (HCTF) are searching for a teenage suspect seen in surveillance video footage arguing with the victim, O'Shae Sibley, 28.
According to witnesses and the NYPD, Sibley and a group of his friends performed an impromptu voguing dance session while refueling after a day trip to the Jersey Shore. The teenage suspect and several others had emerged from the convenience mart and engaged Sibley using profanities and homophobic epithets.
Witnesses told investigators that the group of young Muslims had told Sibley and his group that their voguing dance was offensive to their religion.
On the surveillance video footage the ensuing physical altercation is shown with the rapid departure of the suspect and his group. The NYPD said that NYFD medics rushed the dancer to Maimonides Medical Center with a stab wound to the chest, but he succumbed to his injuries enroute and was deceased upon arrival.
Prominent Black director and choreographer Kemar Jewel, who had worked with Sibley since he was a teenager, posted his tribute, expressing grief over the killing on Facebook.
"Over the weekend, my nephew O'Shae (Sage) was murdered due to a hate crime. A group of men killed him for being gay. Once I got the call that he didn't make it to the hospital, I felt my soul leave my body.
I met O'Shae when he was 16 years old. He was a bright eyed and goofy young man who had talent beyond anything I'd seen before. He could sing, he could do hip hop, jazz, ballet, tap, anddddddd he was an incredible voguer! That's how we became close.
We both were immersed in the arts and wanted to step into ballroom, so we joined the ballroom scene at the same time and was in our first house together. In addition to Ballroom, O'Shae was a staple in the Philly dance community and was even apart of Philadanco (The Philadelphia Dance Company).
Since O'Shae was so talented, I always jumped at the chance to put him in shows and productions to show off his talents. If you know me, my career took off because of my Ballroom-related music videos. Out of the 8 videos I've done in my career, O'Shae has starred in 6 of them! O'Shae also has choreographed and assisted me on several live productions, including choreographing the first ever Black Queer Sondheim show I did.
If you know me, you know that I'm not connected to my biological family, and O'Shae was one of the closest things to family that I ever had. We checked on each other. We loved each other and we were always there when the other needed it. We were invested in each other's wellbeing and growth and I knew that we were bonded together forever. To add the cherry on top, a few years ago, we found out that we were ACTUALLY RELATED because his biological cousin was married to my uncle. I remember O'Shae's face when he found out, he was so happy that a bond that was made up was now cemented in real life.
Anyone who ever met O'Shae was very blessed to know him. He was funny, unique, charismatic and always knew how to have a good time. Most importantly, he loved HARD!!! He went above and beyond for his loved ones and made sure no one was ever sad around him. As I write this, tears are running down my face thinking about his beautiful smile and his child-like energy. I can't believe that I have to live the rest of my life without hearing him calling me "Uncle" in one of his funny voices.
O'Shae, I love you with every bone in my body, I'm so sorry that this world and its hatred has taken you away from us way too soon. I promise you I'll make sure your memory will live on in the hearts and minds of everyone I come across. I'll tell your stories! I'll speak your name and I'll make sure that every Black Queer artist I meet knows that I am who I am because you poured into me and believed in me, even when no one else did.
Rest in Peace.
Rest in Paradise.
Rest in Power."
Sibley had performed at Lincoln Center as part of an all-queer dance group in Jacolby Satterwhite's dreamlike digital media exhibit "An Electric Dance to the Movement of Time" in 2022.
The New York Daily News reported that Jewel notably featured Sibley in his 2021 video "Soft: A Love Letter to Black Queer Men," a nearly seven-minute performance that the Brooklyn dancer co-choreographed, which uses the art of contemporary dance to portray black feminine energy.
"He really, really loved Soft," said Jewel. "He helped to talk me through it and breath life into it."
Jewel told the Daily News that Sibley moved to New York from Philadelphia three years ago, shortly after he did, because he enjoyed the city's 24-hour vibrancy. He said that Sibley had the gift of making people happy.
"He was goofy and funny and full of life and energy. And he always knew how to make people smile. I think that those are his best attributes — that he made everyone smile."
Sibley also liked to share his enthusiasm and his gift for dance.
"He also volunteered at dance studios to help teach folks. He volunteered at youth centers and he offered free classes and stuff. He definitely loved to give back."