National Black Justice Coalition CEO indicted on conspiracy, fraud charges
The indictment was handed down on June 7 by a federal grand jury with the United States District Court for the Northern District of Florida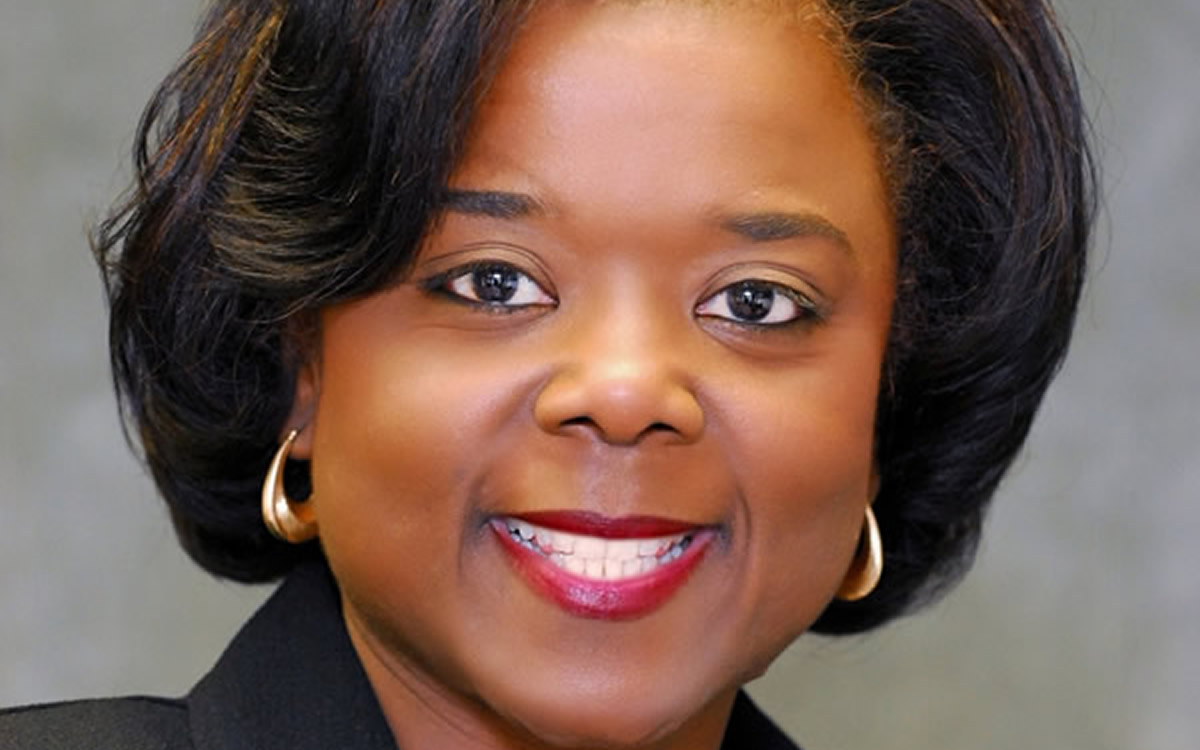 TALLAHASSEE, Fla. — Federal prosecutors in Tallahassee, Fla., on Wednesday unsealed a grand jury indictment charging Sharon Lettman-Hicks, the CEO of the D.C.-based LGBTQ+ group National Black Justice Coalition, and former Tallahassee mayor and unsuccessful Florida gubernatorial candidate Andrew Gillum, with conspiracy and multiple counts of fraud.
The indictment was handed down under seal on June 7 by a federal grand jury associated with the United States District Court for the Northern District of Florida in Tallahassee before being publicly released in court on Wednesday.
It states, among other things, that "Andrew Demetric Gillum and Sharon Janet Lettman-Hicks did knowingly and willfully combine, conspire, confederate, and agree together and with other persons to devise a scheme to defraud and to obtain money and property by means of material false and fraudulent pretenses, representations, and promise, and to cause wire communications to be transmitted in interstate and foreign commerce for the purpose of executing such scheme, in violation of Title 18, United States Code, Section 1343."
The indictment says the alleged illegal actions by Gillum, who identifies as bisexual, and Lettman-Hicks took place between 2016 and 2019, including while Gillum served as mayor of Tallahassee through 2018 and when he became the Democratic candidate for governor of Florida in 2018.
Gillum, a Democrat, lost to Republican Gov. Ron DeSantis in the 2018 race by about 32,000 votes, garnering more support than many political observers had expected.
According to the 26-page indictment, Gillum and Lettman-Hicks became targets of an FBI public corruption investigation in Tallahassee that began in 2015. It says Lettman-Hicks allegedly helped Gillum improperly funnel money solicited from FBI agents posing as real estate developers with the promise of providing something "very significant in return" in Gillum's role as mayor in exchange for financial support for Gillum's campaign for governor.
The indictment says much of the money went to Gillum for his personal use through a company Lettman-Hicks operated called P&P Communications. It charges both Gillum and Lettman-Hicks with 19 counts of wire fraud and one count of attempt and conspiracy to commit mail fraud.
The Tallahassee Democrat newspaper reports that both Gillum and Lettman-Hicks pleaded not guilty to the grand jury charges against them at a June 22 court hearing. The newspaper reports that both declined to comment when approached by reporters outside the courtroom. But Gillum and his attorneys a short time later released separate statements saying the allegations against Gillum were political and would be refuted in court.
"Throughout my career I have always stood up for the people of Florida and have spoken truth to power," Gillum said in his statement. "There's been a target on my back ever since I was the mayor of Tallahassee," the statement continues. 'They found nothing then, and I have full confidence that my legal team will prove my innocence now."
Florida attorneys Marc Elias and David Oscar Markus, who are representing Gillum, said in a separate statement that prosecutors got the facts wrong. "The evidence in this case is clear and will show that Mr. Gillum is innocent of all charges," the lawyers said in the statement.
The Tallahassee Democrat has also reported that Lettman-Hicks was qualified last week to run as a candidate for the Florida House of Representatives in District 8, which includes Tallahassee.
Lettman-Hicks, 53, is listed on the National Black Justice Coalition website as the group's CEO and board chair. Its website says she served as the group's CEO and executive director from 2009 to 2017, when she stepped down as executive director. It says she is based in Tallahassee. David Johns, the current NBJC executive director, is based in the organization's headquarters in D.C.
A spokesperson for the group couldn't immediately be reached for comment.
On its website, NBJC says it has served since its founding in 2003 as "America's leading national civil rights organization dedicated to the empowerment of Black, lesbian, gay, bisexual, transgender, queer+, and same gender loving (LGBTQ+/SGL) people, including people living with HIV/AIDS through coalition building, federal policy change, research, and education."
Gillum, 42, became the subject of media reports in March of 2020 when police found him in a Miami Beach hotel room too inebriated to talk and with an unconscious male in the room with him who police said had suffered from a drug overdose and who was later identified as a male sex worker.
Police said they found three plastic bags with suspected crystal meth in the room where Gillum and the other man had been staying. Gillum, who was not charged, denied using any drugs and said he had "too much to drink." A short time later he announced he had entered a rehab program, citing struggles after losing his race for governor. Six months later, in a television interview with his wife beside him, Gillum disclosed he was bisexual.
The indictment against Gillum and Lettman-Hicks can be accessed here.
Federal Judge tosses guidance in LGBTQ healthcare discrimination
He ruled the Biden administration wrongly interpreted a provision barring health care providers from discriminating against LGBTQ+ Americans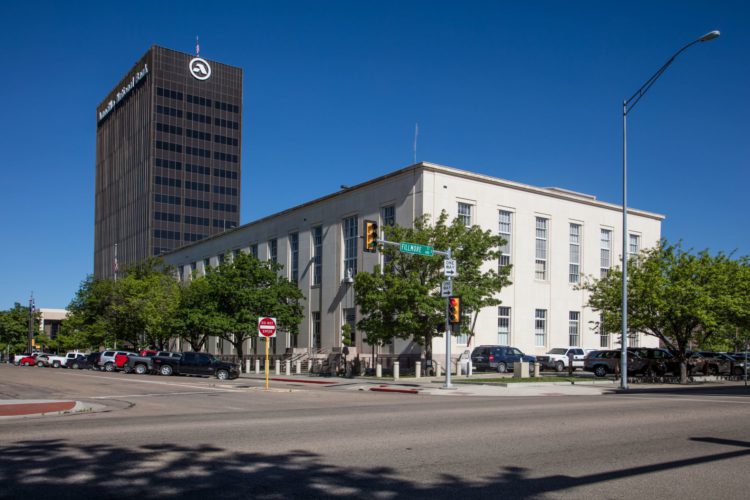 AMARILLO – U.S. District Judge Matthew Kacsmaryk ruled Friday the Biden administration had wrongly interpreted a provision of the Affordable Care Act (ACA), colloquially known as Obamacare, as barring health care providers from discriminating against LGBTQ+ Americans.
Kacsmaryk wrote the U.S. Supreme Court decision in Bostock v. Clayton County in which it held that "an employer who fires an individual merely for being gay or transgender violates Title VII." The High Court's opinion states that "it is impossible to discriminate against a person for being homosexual or transgender without discriminating against that individual based on sex."
The lawsuit was brought by two doctors represented by the America First Legal Foundation, set up by Stephen Miller, a former Trump White House official. The suit was filed after the U.S. Department of Health and Human Services issued a regulation in May 2021 outlying that its interpretation of Section 1557 of the ACA, which states that healthcare providers cannot discriminate on the basis of sex, extends to sexual orientation and gender identity.
Many observers and legal experts have opined that the Bostock decision, while affecting many other laws and expand equality for LGBTQ people, there were shortcomings in the application of the Bostock ruling.
Sharita Gruberg, currently the Vice President for Economic Justice at the National Partnership for Women & Families, wrote in August of 2020 as the Center for American Progress vice president for LGBTQI+ Research and Communications, outlining the shortcomings in Bostock when looking at a practical application for LGBTQ healthcare under Section 1557 of the ACA:
"While Section 1557 of the ACA prohibits discrimination based on race, color, national origin, sex, age, or disability in covered health programs or activities, the statute's text does not actually include any of these words. Instead, it refers to protected characteristics in other statutes: Title VI of the Civil Rights Act of 1964, which covers race, color, and national origin; the Age Discrimination Act of 1975; Section 794 of Title 29 of the U.S. Code, which covers disability; and Title IX of the Education Amendments Act of 1972, which covers sex.
As discussed above, since Title VII's definition of sex informs the definition of sex in Title IX, it is clear that sexual orientation and gender identity discrimination are also prohibited under the ACA. As in the Title IX context, federal courts have consistently affirmed that the prohibition of sex discrimination in Section 1557 of the ACA prohibits gender identity discrimination.
In 2016, the Obama administration promulgated a rule clarifying that Section 1557 prohibited gender identity discrimination and sex stereotyping, which could include sexual orientation as well as discrimination based on pregnancy, false pregnancy, termination of pregnancy or recovery, childbirth, or related medical conditions.
This interpretation was quickly enjoined by Reed O'Connor, a conservative activist judge who has since ruled that the ACA as a whole is unconstitutional. Rather than defend the Obama administration's interpretation of sex discrimination, the Trump administration elected to promulgate a new rule that not only erased the inclusive definition of sex discrimination but also eliminated sexual orientation and gender identity protections from a number of other regulations.
The administration also rolled back language access protections. Trump's Department of Health and Human Services (HHS) posted its final rule four days after the Supreme Court's decision in Bostock. The rule was slated to go into effect on August 18; however, a federal judge issued a preliminary injunction on August 17 finding that HHS' position that sexual orientation and gender identity were not covered under Title IX was rejected by the Supreme Court in Bostock. As a result, the administration was blocked from rescinding the 2016 rule's protections.
Kacsmaryk, appointed to the federal bench by former President Trump, wrote that Congress, when adopting the law could have included "sexual orientation" or "gender identity" in the text, but "chose not to do so." He noted that the ACA incorporated barring against discrimination "on the basis of sex" in Title IX- but specifically left out LGBTQ+ people.
Accordingly the judge wrote, the Supreme Court's 6-3 conclusion that Title VII's bar against sex discrimination covered LGBTQ workers did not lead to the same result.
"Title IX's ordinary public meaning remains intact until changed by Congress, or perhaps the Supreme Court," he wrote.