U.S. Supreme Court overturns Roe v. Wade
Justice Thomas said the Court should also reconsider the decisions that extended marriage equality & the right to private, consensual sex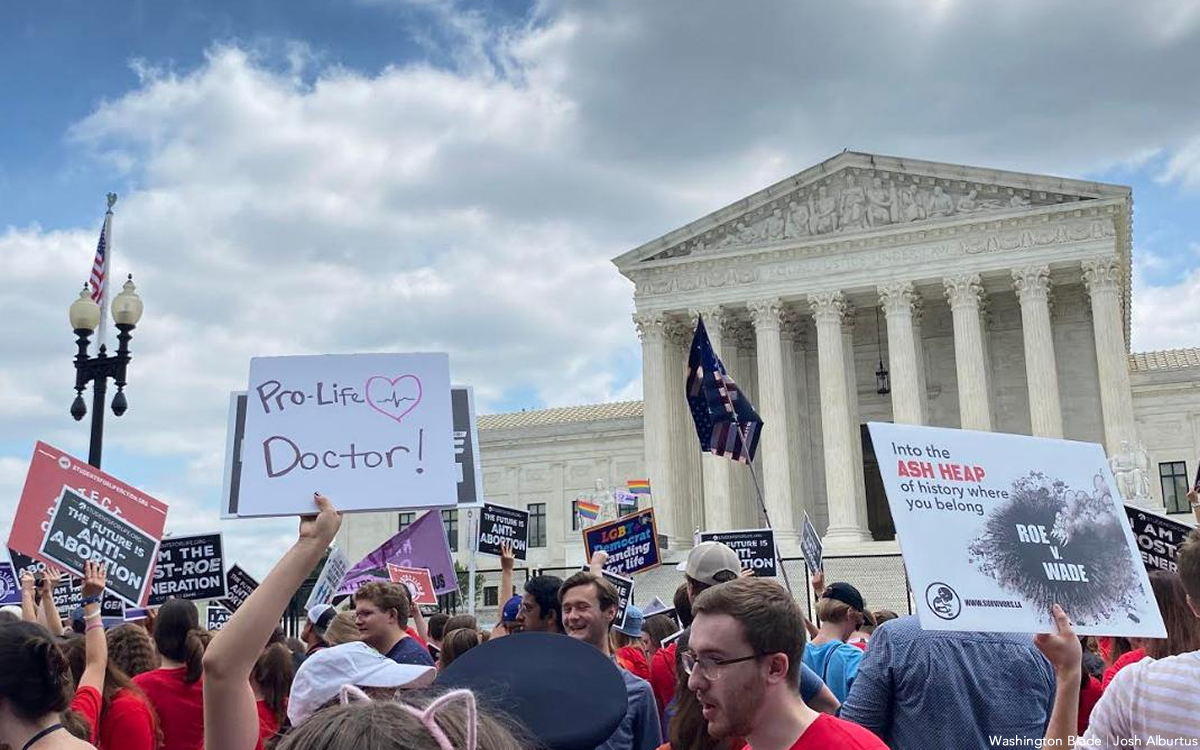 WASHINGTON – The U.S. Supreme Court on Friday in a 6-3 ruling overturned Roe v. Wade. Justice Clarence Thomas in the decision said the Supreme Court should also reconsider the decisions in the Obergefell and Lawrence cases that extended marriage equality to same-sex couples and the right to private, consensual sex.
LGBTQ rights groups were quick to condemn the ruling.
"Today the Supreme Court issued a devastating ruling in Jackson Women's Health Organization v. Dobbs — a huge setback to our long-standing fundamental right to bodily autonomy," said National LGBTQ Task Force Executive Director Kierra Johnson. "This decision by the conservative majority on the bench also marks the beginning of the vital work to re-establish our constitutional foundation for reproductive justice and freedom. We must redouble our work to protect access to abortion and reproductive justice at the state and national levels. We will never give up."
"When the Supreme Court is willing to throw 50 years of precedent out the window, it proves that we are at an exceedingly dangerous, unprecedented moment. The Court's majority opinion does not reflect the will of our nation — two thirds of whom support Roe v. Wade —but instead fulfills an extreme, out of step, ideological agenda. And it shows that all of our rights are on the line right now, as state lawmakers will be further emboldened to test the limits of our hard-won civil rights," added interim Human Rights Campaign President Joni Madison. "Women are under attack, LGBTQ+ people are under attack, BIPOC people are under attack, and we are justifiably outraged. We cannot relent — we must fight back."
Jim Obergefell, a candidate for the Ohio House and the lead plaintiff in the landmark U.S. Supreme case that affirmed marriage equality as the law of the land, issued the following statement today following news that the U.S. Supreme Court overturned Roe v. Wade.
"It's a sad day for womens' rights. This U.S. Supreme Court continues to erode the rights of citizens at an alarming rate. We are facing a health and human rights crisis in this country and as a result countless lives will be at risk. Women deserve responsive leaders who support reproductive justice. Leaders who respect their basic right to have control over their own body. The reality is that women today will have less rights than their own mothers. We are going backwards and it's both enraging and terrifying to see the excessive government overreach that this court is imposing on our country."
In his remarks on the Supreme Court ruling, President Joe Biden speaking live from the Great Cross Hall in the White House said at one point, "It just stuns me," adding that poor women would be hit the hardest by the decision. "This is a sad day for the country in my view but it does not mean the fight is over."
He called on Congress to restore abortion protections into law and pointed to the November midterm elections, saying, "this fall, Roe is on the ballot."
He urged protests to be conducted peacefully and said violence is never acceptable.
"This decision must not be the final word," Mr. Biden said.
Mr. Biden's remarks ended at 12:49 p.m. EST after speaking for nearly 12 minutes. He did not respond to shouted questions from reporters about the ruling and the future of the Supreme Court.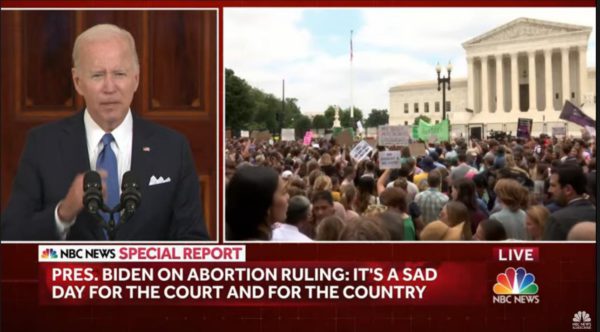 U. S. Attorney General Merrick B. Garland released a statement condemning the high court's ruling.
"The Supreme Court has eliminated an established right that has been an essential component of women's liberty for half a century – a right that has safeguarded women's ability to participate fully and equally in society. And in renouncing this fundamental right, which it had repeatedly recognized and reaffirmed, the Court has upended the doctrine of stare decisis, a key pillar of the rule of law.
"The Justice Department strongly disagrees with the Court's decision. This decision deals a devastating blow to reproductive freedom in the United States. It will have an immediate and irreversible impact on the lives of people across the country. And it will be greatly disproportionate in its effect – with the greatest burdens felt by people of color and those of limited financial means. "
The Attorney General went on to warn that acts of violence in the wake of today's ruling will not be tolerated.
"Advocates with different views on this issue have the right to, and will, voice their opinions. Peacefully expressing a view is protected by the First Amendment. But we must be clear that violence and threats of violence are not. The Justice Department will not tolerate such acts."
Shannon Minter, the Legal Director for the National Center for Lesbian Rights told the Blade in an email; Justice Thomas's concurrence is an open assault on the landmark precedents that have transformed the place of LGBTQ people in our society. Historically, the Supreme Court has relied on substantive due process to protect essential liberties such as the freedom to decide whether to conceive a child, to marry or be in an intimate relationship with the person of one's choice, to raise children as one sees fit, and to travel or move anywhere in the country.
"These are among our most basic and cherished freedoms, and Justice Thomas is urging the court to scrap them all. While the majority opinion does not go that far, it is full of landmines that appear to lay a foundation for future decisions that may cast these fundamental rights into question or eliminate them altogether. Today's decision is even more alarming than the leaked opinion and strongly suggests that this is only the beginning of a radical campaign to undo decades of precedent. The question is no longer if this Court is willing to jettison other fundamental freedoms, but how quickly they are likely to do so, and which ones are likely to be on the chopping block first," Minter added.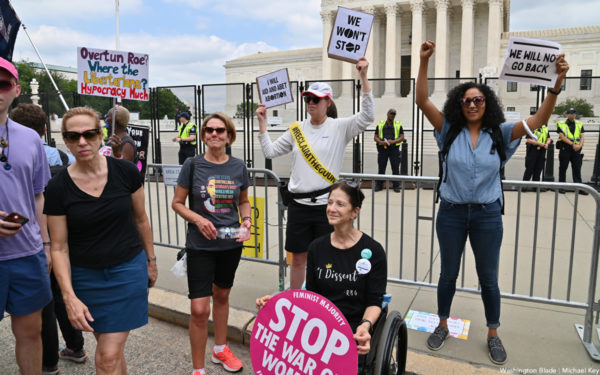 Read the Supreme Court's opinion:
Conservative group sues Iowa school district over trans-inclusive policy
The policy covers years 7-12, allowing students to freely communicate with faculty members and school staff about their gender identity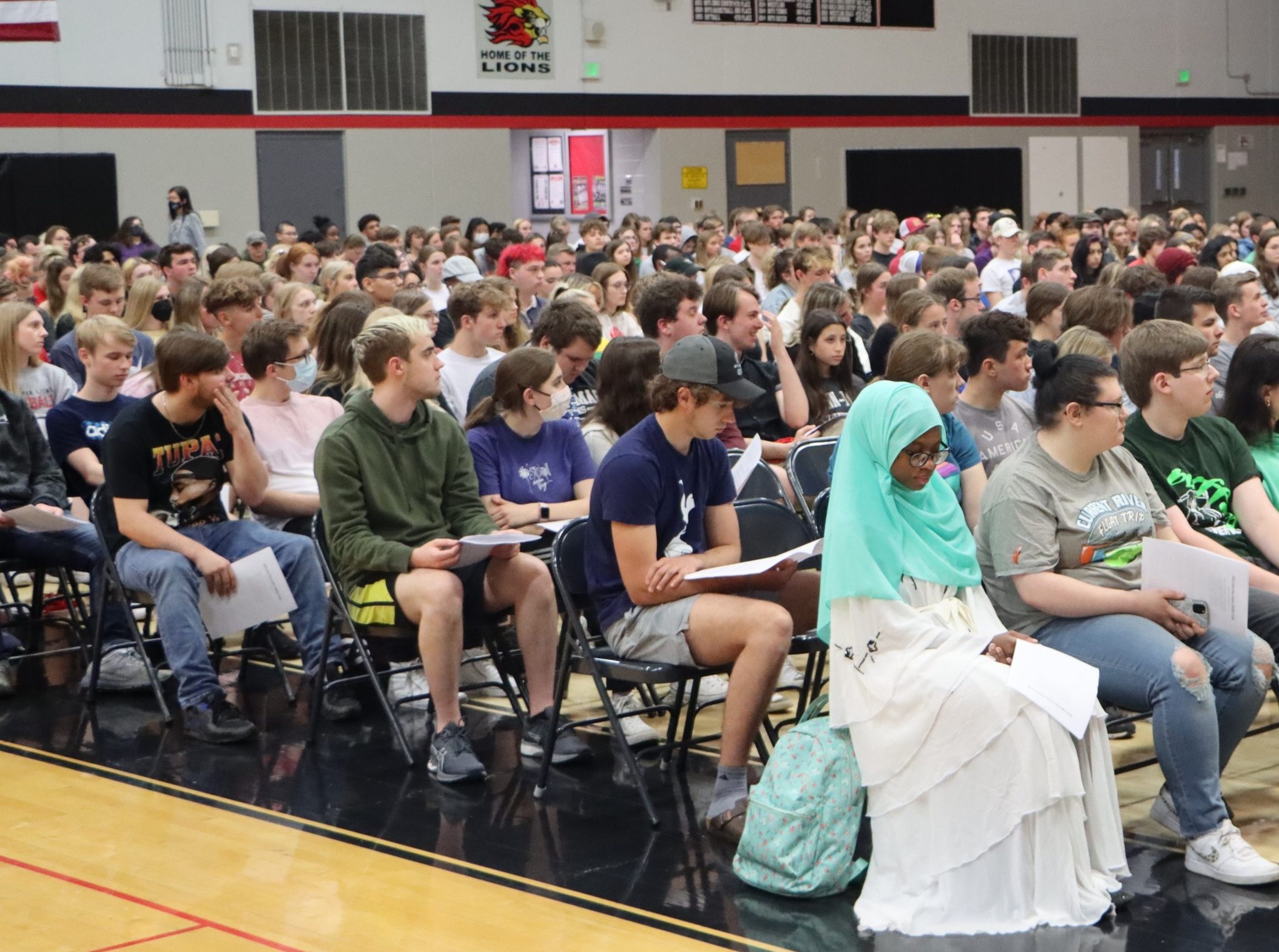 CEDAR RAPIDS, Ia. – The Parents Defending Education (PDE), a conservative right-wing nationwide nonprofit membership association, sued an Iowa school district in federal court last week over the district's gender support plan approved last Spring by the school board.
The Linn-Mar Community School District (LMCSD) policy (504.13-R) covers year 7 through year 12, allowing students to freely communicate with faculty members and school staff about their gender identity. The policy protects those conversations from their parents if they wish.
The policy also states students and staff should identify a student by their chosen name and pronouns, and allow students to participate in activities as their assigned gender.
PDE's suit alleges LMCSD's "parental exclusion policy" violates violates parent's First and Fourteenth Amendment rights. "Nearly a century of Supreme Court precedent makes two things clear: parents have a constitutional liberty interest in the care, custody, and control of their children, and students do not abandon their First Amendment rights at the schoolhouse gate. The Linn-Mar Community School District is flouting both of these constitutional guarantees through its recent adoption of Policy 504.13-R"
The suit also claims, "The Policy authorizes children to make fundamentally important decisions concerning their gender identity without any parental involvement and to then hide these decisions from their parents. […] These actions can happen without any knowledge or input from the child's parents. Instead, these decisions will be made solely by the child and "school administrators and/or school counselors." And it is not just secrecy through silence. The District will withhold this information even if it is specifically requested by parents."
"Linn-Mar's gender policy demonstrates a deep contempt for the constitutional rights of its students and families," said Parents Defending Education President Nicole Neily in a statement. "It has been clearly established by the federal court system over the past 100 years that parents have a right to direct the upbringing of their children, and we are proud to fight on behalf of our members to put a stop to these unconstitutional policies."
LGBTQ + advocates maintain the LMCSD policy is necessary means ensuring that LGBTQ students can seek help about questions they might have, and also protect them from bullying and harassment.
The lawsuit alleges though that the policy is too broad when it comes to bullying and harassment, and that it violates 1st Amendment protections for those persons who choose to not identify a student by their chosen gender or name.
Since the LMCSD Board passed the policy the community of around 6,000 people has been divided. One parent writing in a Facebook post on the LMCSD page: [Tina Gaby]
"I think every parent at Linn Mar that is uncomfortable with this decision can start with Asking for a separate partition for their child to be able to change in the locker room. Biological males and females have just as much right as transgender kids to feel comfortable"
Another parent, Joseph Stutler, answered: "Tina Gaby Or they could just learn to be decent humans and mind their own business in the facilities."
The Linn-Mar Community School District did not respond to media requests for comment.
Long Island man sentenced for sending death threats to LGBTQ+ groups
U.S. District Judge Joanna Seybert sentenced him after six victims addressed the Court & described the fear his threats instilled in them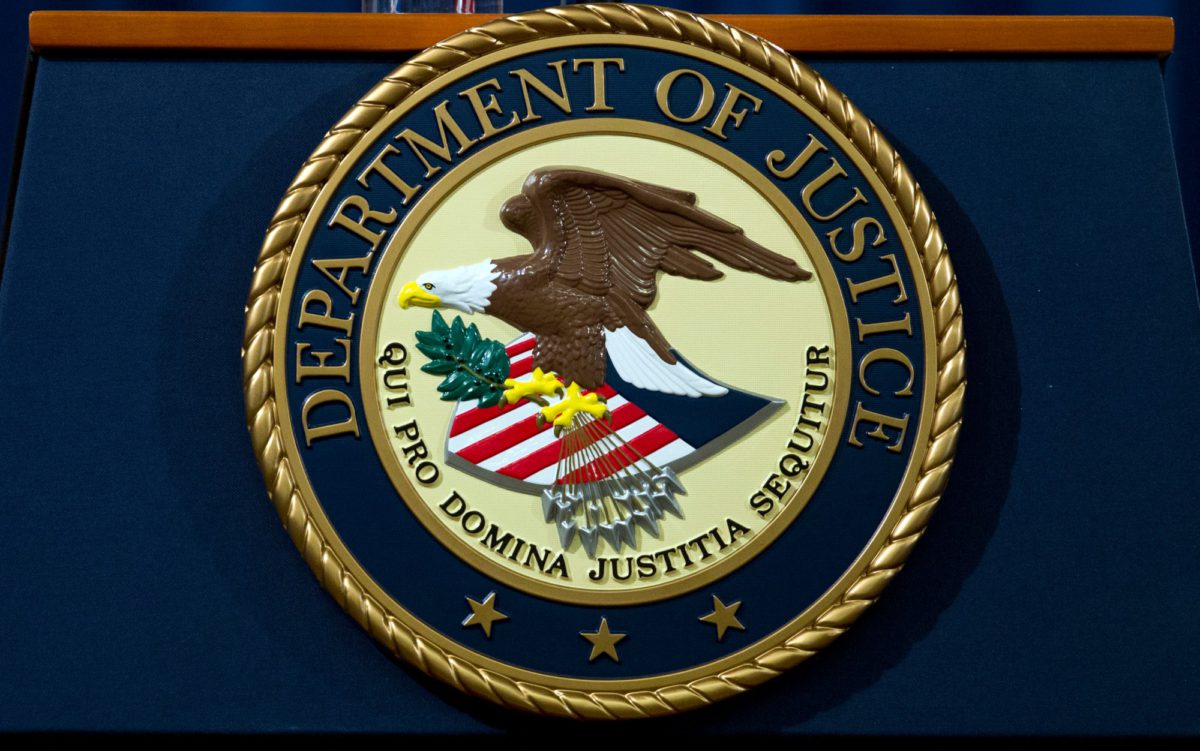 LONG ISLAND, Ny. – In federal court in Central Islip, New York, on Wednesday Robert Fehring, 74, was sentenced to 30 months in prison for mailing more than 60 letters to LGBTQ+ affiliated individuals, organizations and businesses, many of which contained threats to kill, shoot, and bomb the recipients.
United States District Judge Joanna Seybert sentenced Fehring after six victims addressed the Court and described the fear that Fehring's threats instilled in them. 
From at least 2013 to 2021, Fehring sent letters threatening violence to individuals associated with the LGBTQ+ community.  In those letters, Fehring threatened to use firearms and explosives against the recipients.
One such letter threatened that there would "be radio-cont[r]olled devices placed at numerous strategic places" at the 2021 New York City Pride March with "firepower" that would "make the 2016 Orlando Pulse Nightclub shooting look like a cakewalk," referencing the 2016 attack in which 49 persons were killed and dozens wounded at Pulse, a gay nightclub in Orlando, Florida.
Fehring also sent a threatening letter to the owners of the Stonewall Inn in Manhattan and an African American-owned barbershop affiliated with the LGTBQ+ community in Brooklyn. The letter to the Stonewall Inn stated, "we will blow up/burn your establishments down. We will shoot those who frequent your dens of [expletives]." The letter to the barbershop purported to be from "People Who Hate Gays … and In Particular [n-word] Gays and stated, "your shop is the perfect place for a bombing … or beating the scum that frequents your den of [expletive] into a bloody pool of steaming flesh."
Fehring mailed dozens of additional threatening letters to individuals, businesses, and elected officials associated with the LGBTQ+ community.
On November 18, 2021, the FBI's Civil Rights Squad and the New York Joint Terrorism Task Force executed a search warrant at Fehring's home in Bayport and recovered copies of letters containing threats, supplies used to mail threatening letters, 20 LGBTQ+ related Pride flags that appeared identical to flags stolen from flagpoles in Sayville in July 2021, and reconnaissance-style photographs from a June 2021 Pride event in East Meadow.
Law enforcement officers also recovered electronic devices owned by Fehring that contained internet searches for Fehring's victims and related LGBTQ+ affiliated individual, events, and businesses.
Law enforcement officers also recovered from Fehring's residence two loaded shotguns, hundreds of rounds of ammunition, two stun guns, and a stamped envelope addressed to an LGBTQ+ affiliated attorney containing the remains of a dead bird.
During a press conference, Breon Peace, United States Attorney for the Eastern District of New York and Michael J. Driscoll, Assistant Director-in-Charge, Federal Bureau of Investigation, New York Field Office (FBI),and Rodney K. Harrison, Commissioner, Suffolk County Police Department (SCPD) announced the sentence.
"There is no room for hate in the Eastern District of New York. Today's sentence makes clear that threats to kill and commit acts of violence against the LGBTQ+ community will be met with significant punishment," stated United States Attorney Peace.  "We will use the full power of our office to bring to justice those who threaten to kill or hurt people because of who they are, and to ensure everyone in our district is able to live authentically, safely and in peace."
"Robert Fehring made heinous threats against members of the LGBTQ+ community in locations throughout New York, including Suffolk County, for nearly eight years," Suffolk County Police Commissioner Harrison said. "Thanks to the tireless efforts of our department's Hate Crimes Unit detectives and the diligent work of our law enforcement partners, Fehring is being held accountable for his crimes. This sentence reiterates that hate and intolerance have no place in Suffolk County." 
Human Rights Campaign: Lawsuit filed against Tennessee 'bathroom bill'
"It is unfortunate that Tennessee lawmakers are using their authority to attack some of our nation's most vulnerable—our children"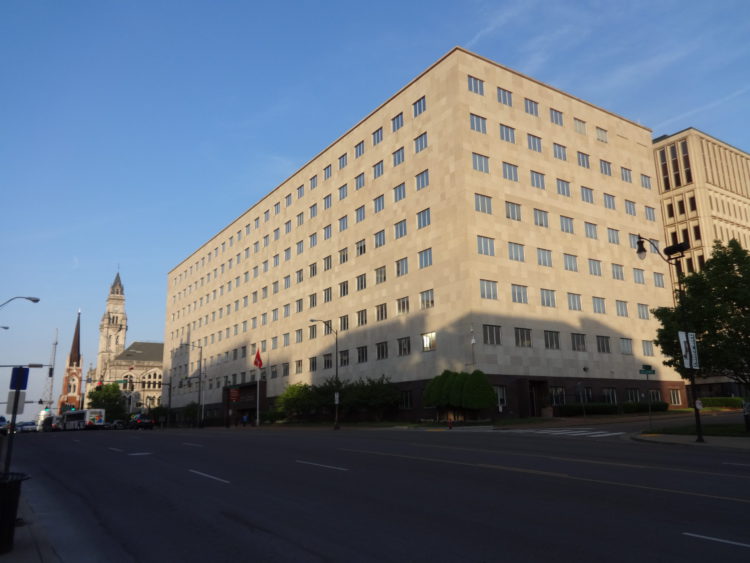 NASHVILLE – A lawsuit filed Thursday by the Human Rights Campaign asserts that a Tennessee law preventing transgender students from accessing school facilities consistent with their gender identity violates their constitutional rights.
The Human Rights Campaign was joined by the law firm of Linklaters, filed a federal civil rights lawsuit against the Williamson County Board of Education and the Tennessee Department of Education in the District Court for the Middle District of Tennessee on behalf of a transgender girl, age 8, as school starts this week.
The lawsuit states that the law, signed by Tennessee Republican Gov. Bill Lee (R) in May 2021, singles out transgender students for "disfavored treatment" and violates rights guaranteed to them under the U.S. Constitution and Title IX, which prohibits sex-based discrimination in federally funded education programs.
The U.S. Department of Education said in guidance issued last year that the policy protects students from discrimination based on their gender identity.
"It is unfortunate that Tennessee lawmakers are using their authority to attack some of our nation's most vulnerable—our children. These power-seeking politicians will not stop pandering to their base, even if it means controlling which restrooms an eight year old uses at school," said Cynthia Cheng-Wun Weaver, Human Rights Campaign Litigation Director. "We should all be inspired by D.H.'s strength and determination to fight for the right to be who she is. She, and all transgender and nonbinary children in Tennessee, deserve to be affirmed and encouraged to be who they are, in all aspects of their lives."
According to a release from HRC:
The case is brought on behalf of D.H., an 8-year-old transgender girl entering the third grade, and her mother, A.H., and father, E.H. With the support of her family, D.H. began her social transition at age 6, meaning that D.H. began living in accordance with her gender identity as a girl in all aspects of her life.
During that time, D.H. was often misgendered by teachers and bullied and harassed by students when she attempted to share her gender identity with them. A.H. and E.H. approached the elementary school administration, expressing the desire for D.H. to be treated by her peers and teachers as a girl.
The school initially agreed to use she/her pronouns to address D.H and instructed her to tell each of her 19 classmates individually of her transgender identity. After two failed attempts at this approach, including classmates becoming argumentative and hostile, D.H. stopped trying and began hiding her face.
"Years ago, I chose to move to Tennessee because it was known as 'the volunteer state,' whose citizens cared for their neighbors without hesitation—not a state that legalizes discrimination against helpless children," said A.H., Mother of D.H. and Plaintiff. "Now, I am embarrassed to say that I live in a state that refuses to see anything beyond my child's gender. She is a bright, friendly, funny, creative, enthusiastic, little girl and is always the first kid to cheer you on if you are struggling. By filing this lawsuit, I am showing my volunteer spirit—because I'm fighting to not only affirm my child's existence, but also the thousands of transgender and nonbinary children who live in Tennessee."
While D.H. was experiencing that trauma at school, her parents made multiple attempts to speak with school administrators about her transition and how the school could support D.H. By that time, however, the administration could not provide D.H. with the support she needed to complete her social transition as the School Facilities Law had come into full effect, preventing D.H. from using the restrooms corresponding with her gender identity.
Instead, D.H. was forced to use one of four single-occupancy restroom facilities at the school—each of which presented its own issues. These issues included D.H. having to clean restrooms covered in human waste before using them and outing herself as transgender to other students or janitorial staff. Limiting D.H. to the use of these "alternative" restrooms reinforces the differential treatment and trauma associated with living under the School Facilities Law.
The plaintiffs allege that the Tennessee law violates Title IX of the Education Amendments of 1972; Title IX expressly prohibits discrimination on the basis of sex in federally funded education programs.
The Department of Justice also issued a memorandum last year affirming that Title IX of the Education Amendments of 1972 prohibits discrimination on the basis of gender identity and sexual orientation in federally-funded education institutions, including public schools.
The lawsuit also alleges that the law violates the Equal Protection and Due Process Clauses of the U.S. Constitution. Last year, the U.S. Supreme Court's decision to deny certiorari in Grimm v. Gloucester County School Board left in place a federal circuit court decision recognizing the rights of transgender students under the Equal Protection Clause and Title IX.