Mass shooting in Norwegian capital cancels LGBTQ+ Pride, leaves 2 dead
The Norwegian Police Service are investigating the matter as an act of terrorism. The suspect is a Norwegian citizen originally from Iran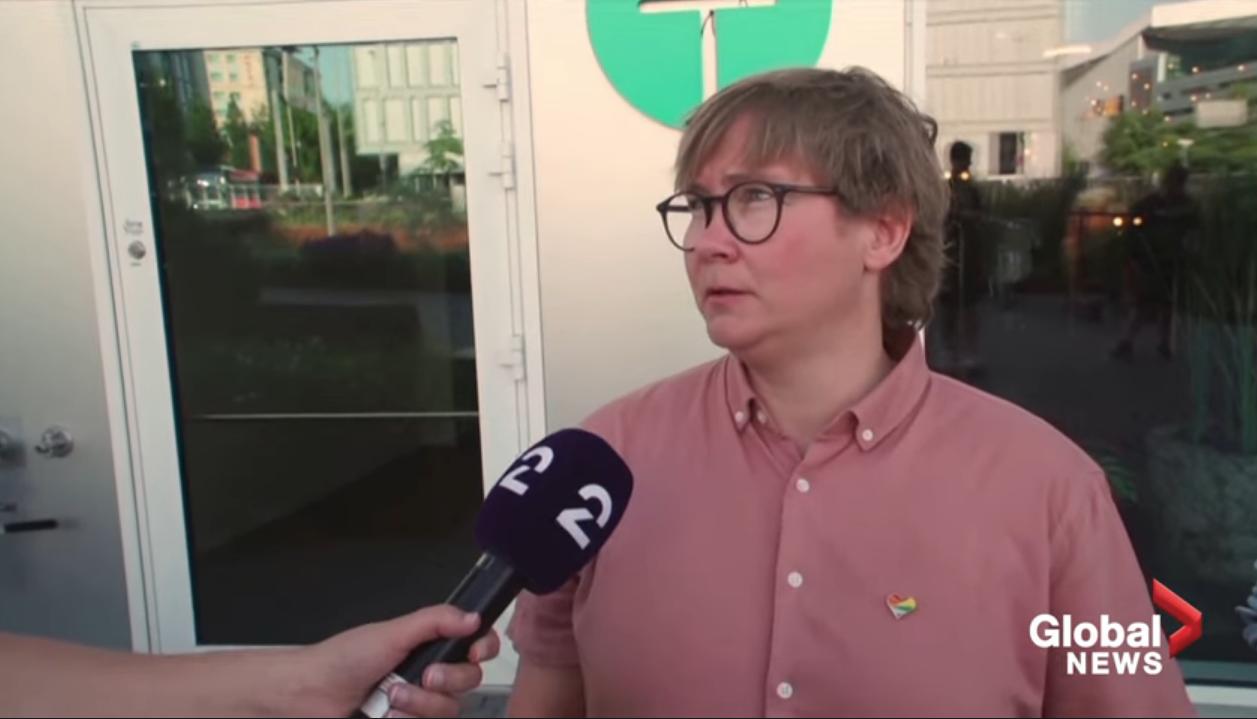 OSLO, Norway – A gunman entered an establishment popular with the LGBTQ+ community in the Norwegian capital city's night-life district on Saturday morning at approximately 1 a.m. local time and opened fire killing two people and injuring dozens more.
A spokesperson for the Norwegian Police Service (Politi- og lensmannsetaten) told the Blade in a phone call that officials are investigating the matter as an act of terrorism. According to the official, the suspect is a 42-year-old Norwegian citizen originally from Iran.
Multiple eyewitnesses reported that the suspect had entered the bar and produced a semi-automatic rifle from a bag and started shooting.
A reporter with Norway's largest broadcast media outlet NRK, Olav Roenneberg, who was on scene when the shooting started, told NRK colleagues in an interview;
"I saw a man arrive at the site with a bag- He picked up a weapon and started shooting. First I thought it was an air gun. Then the glass of the bar next door was shattered and I understood I had to run for cover."
The police official while not confirming the weapon used did acknowledge that the shooter had been known to Norwegian officials in the country's security services since 2015 as a "suspected radicalised Islamist" and also apparently had a history of mental illness. The official also pointed out that up until the incident there were no previous major criminal acts committed by the suspect.
Because of the incident, organisers of the Pride parade which had been scheduled to start hours after the shooting was cancelled. The parade was set to culminate the week long Pride festivities in Oslo.
Norway's Prime Minister Prime Minister Jonas Gahr Stoere wrote in a public post on Facebook, "the shooting outside London Pub in Oslo tonight was a cruel and deeply shocking attack on innocent people." He added "We all stand by you," showing support for the country's LGBTQ+ citizenry.
Norway's King Harald V issued a statement offering condolences and said he and Norway's royal family were "horrified by the night's shooting tragedy."
"We sympathize with all relatives and affected and send warm thoughts to all who are now scared, restless and in grief," the Norwegian monarch said. "We must stand together to defend our values: freedom, diversity and respect for each other. We must continue to stand up for all people to feel safe."
Oslo Pride issued a statement concerning cancelling the Pride parade;
Oslo Pride has received clear advice and recommendation from the police that the parade, Pride park and other events in connection with Oslo Pride be canceled. Oslo Pride therefore asks everyone who has planned to participate in or watch the parade not to attend. All events in connection with Oslo Pride are canceled.
Now we will follow the police's recommendations and take care of each other. Warm thoughts and love go to relatives, the injured and others affected. We will soon be proud and visible again, but today we will hold and share the pride celebrations from home, says Inger Kristin Haugsevje, leader of Oslo Pride and Inge Alexander Gjestvang, leader of FRI – The Association for Gender and Sexuality Diversity.
Oslo Pride has close communication with the police and is following the situation, and will provide ongoing information.
The White House reacted to the news of the shooting issuing a statement by National Security Advisor Jake Sullivan;
"The horrific shooting in Norway this morning has been felt around the world. The United States strongly condemns this act of terror. We stand in solidarity with the families of the victims, the diverse and strong LGBTQI+ community of Oslo, our close NATO ally Norway, and all who have been devastated by this senseless act. The United States has been in touch with the Norwegian government and offered to provide assistance. We remain committed to continuing to partner with Norway to advance a more equitable and just world for all, free from violence and discrimination."
Oslo shooting being investigated as act of terrorism:
ILGA-Europe: New program for racialized LGBTQ+ communities
The new initiative will be supporting up to 15 organizations' work on socio-economic justice for racialized LGBTI communities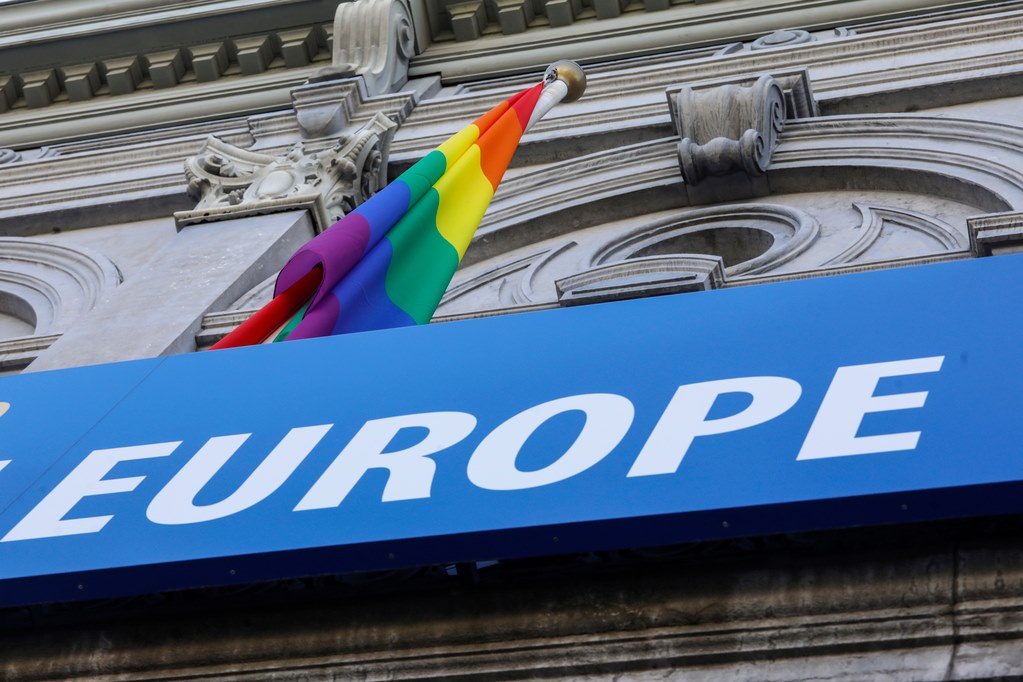 BRUSSELS, Belgium – ILGA-Europe announced a new two part 12-month program focused on the work being done by and for racialized LGBTQ+ communities across Europe this week.
According to the international LGBTQ+ advocacy non-profit, the new initiative will be supporting up to 15 organizations' work on socio-economic justice for racialized LGBTQ+ communities through a combination of grants and other resources.
The program has two interconnected components:
Financial support for the implementation of a project (up to 20.000 euro per project), AND
Learning and networking that will bring grantees together (on-line) on a regular basis to exchange learning, share challenges and solutions, build solidarity and find points for collaboration and inspiration.
The aim of this program is to:
Bring together a group of up to 15 European LGBTI organizations/groups across Europe that work on addressing the intersectional impact of socio-economic injustice, racialization, racism and supremacy and specific harms affecting the lives of racialized LGBTI communities across Europe.
Support, strengthen and advance their work on socio-economic justice for racialized LGBTI communities through a combination of grants and regular peer-learning/networking meetings.
ILGA-Europe noted that currently, the LGBTI movement across Europe operates in an increasingly hostile environment that directly affects the lives of LGBTI communities and the work of activists.
This environment is marked by anti-rights opposition, anti-democratic developments, rising unemployment, economic crises, ongoing and brewing geo-political conflicts, deepening structural inequalities, fear-mongering, mounting transphobic, and sexist and racist rhetoric and violence.
In a statement, ILGA-Europe said:
"So many organizations and groups have been doing incredible work and contributing to change, while at the same time being historically excluded from funding. By supporting these groups, we also wish to recognise and acknowledge the specialized knowledge and skills involved in addressing intersectionality. This can mean anything from exposing structural oppressions that shape harm; building and sustaining the resilience of racialized communities; developing and applying anti-racist, feminist and alternative approaches; to working through – and in spite of – institutional violence and trauma.
This programme expresses our commitment to continue our engagement with socio-economic justice and to strengthen our work on anti-racism. We see a great value for the wider movement in making the work of the organizations supported, disseminated and visible. We see an opportunity to bring the learning from this programme to the wider movement, as we believe that solutions and approaches that include a few will pave the way and point to the solutions for many."
Key information & details:
In selecting proposals, ILGA-Europe will prioritise projects that:
Demonstrate clear understanding of how the intersection of LGBTI identities, socio-economic injustice and racialisation works in their local contexts
Present a clear plan for how the envisaged change is going to come about in these contexts
Seek to establish practices/tools/solutions that can live beyond the project's lifetime
Have the potential to enhance the movement's thinking on anti-racism and working towards socio-economic justice in general and for socio-economic justice for racialised LGBTI communities in particular.
Respond to the framework, aim, objectives, and areas of work of this call
Are implemented by LGBTI-run organisations and initiative groups in Europe that have history and practice of working with and for racialised LGBTI communities
Deadline & Timeline:
Proposals should be submitted using the attached application form and budget template. The last day to submit your application (deadline) is 2 April 2023, Sunday, 23:59 CEST.
We will review applications, decide on projects to be supported and inform all applicants about the results of the review via the e-mail address provided in the application by 5 May 2023.
Contracts will be signed with organisations in May 2023. Successful applicants should be available to respond to requests during that period. The project must start on 1 June 2023.
To submit an application or if you have any questions in the preparation of your project proposal, please contact:

[email protected]
Questions?
If you have any questions in the preparation of your project proposal please submit them via e-mail to [email protected]
We will answer all of your questions via e-mail and then publish answers on a dedicated ilga-europe.org website page on 27 February and on 23 March, in order to share the information among all applicants.
Call for Applications DOWNLOAD