Criminal case against Russian femactivist Yulia Tsvetkova drags on
The criminal proceedings against Tsvetkova, who faces up to six years in prison, are closed to the press and public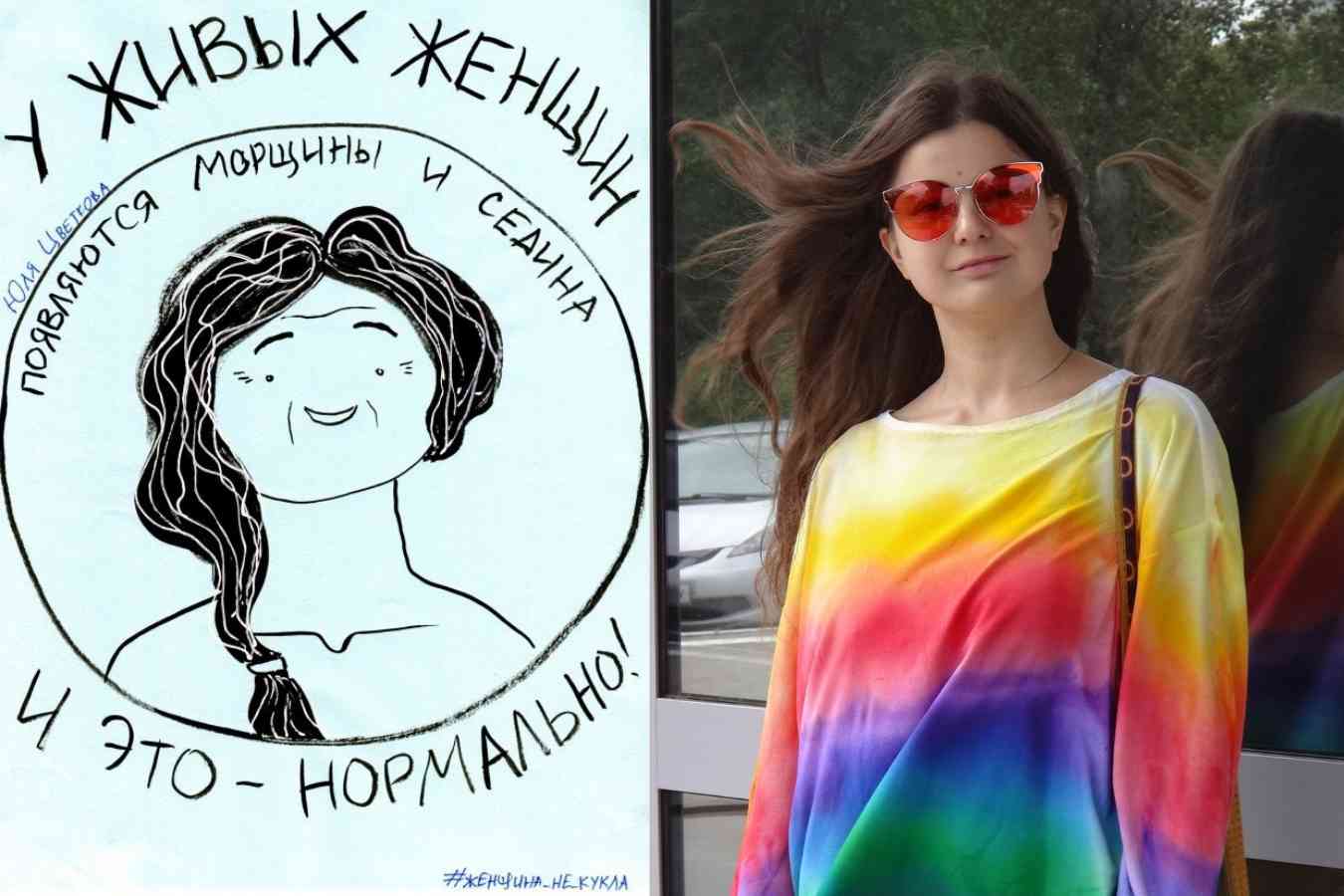 KOMSOMOLSK-ON-AMUR, Khabarovsk Krai, Russia – Facing a potential sentence of six years in a Russian penal facility and just recently categorised as a "foreign media agent" by the Russian government, 29-year-old feminist and artist Yulia Tsvetkova remains undaunted.
Authorities in this medium-sized city in the Russian Far East have been actively investigating and targeting Tsvetkova since 2017 after she posted nude drawings in a social media group of herself and others along with artwork supporting Russian LGBTQ+ people on VKontakte (VK.com) the giant Russian social networking platform.
She is charged with "production and dissemination of pornographic materials" (Article 242 (3b) of the Russian Criminal Code) for her body-positive drawings of vaginas on VK.com.
In addition Russian authorities have also been fined Tsvetkova 50,000 rubles for being the administrator of an LGBTQ+ Facebook page, and 75,000 rubles for a drawing depicting two same-sex couples with children. This month, the Russian Ministry of Justice added her to the register of foreign media agents, in part for her work supporting LGBTQ people.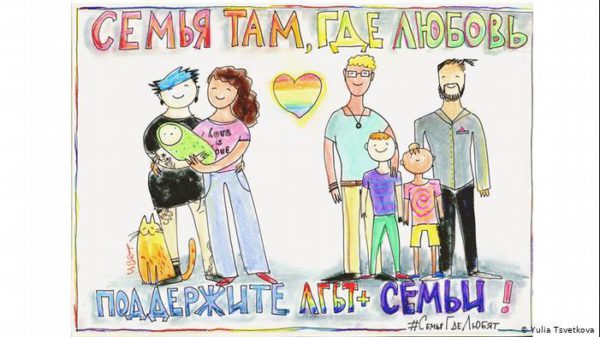 In an interview with journalist Nina Nazarova from the BBC Russian Service, so far, Tsvetkova said she has not received any official notification from the Russian Ministry of Justice regarding her inclusion in the register of foreign media agents.
"I don't plan to take active steps myself to get registered, to make an insane and useless legal entity," Tsvetkova told the BBC. "A lot depends on whether I end up in prison in the next month.
Her mother who she lives with, Anna Khodyreva, who is her unrelenting advocate, posted on her Facebook page about the designation.
"I am the mother of a foreign agent, and am very proud of this," she wrote, using the Russian shorthand inoagent, which has entered the vernacular.
Tsvetkova was first investigated in 2017, but according to the BBC everything has changed since November 2019, when Tsvetkova became a defendant in five trials and, in fact, was locked up in Komsomolsk-on-Amur.
She was arbitrarily first detained on 20 November 2019 and remained under house arrest until 16 March 2020. There were delays in the trial proceedings that were marked by a continuing investigation by the Federal Security Service at the behest of Boris Viktorovich Kononenko,
the Chief Prosecutor of Komsomolsk-on-Amur.
A video released on YouTube on 15 Jun 2020 by author, activist and artist-writer Nicole Garneau details an overview of the case against Tsvetkova:
In August 2020, the Kulturfabrik Moabit in Berlin hosted an exhibition in solidarity with Yulia Tsvetkova. The exhibition was visited by about 300 people.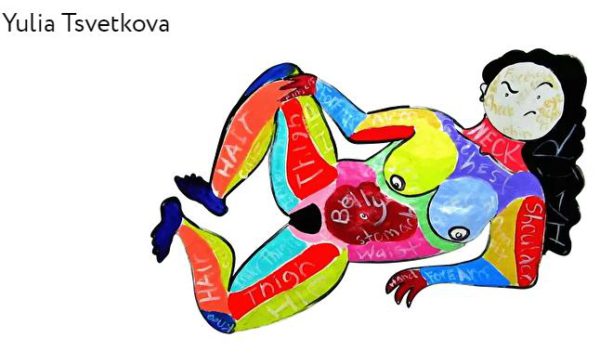 Independent political-journalist Matt Baume, writing for Them magazine reported last April this isn't the first time that Tsvetkova has faced scrutiny under Russia's discriminatory laws, however. In 2019, she directed a play criticizing gender stereotypes entitled Blue and Pink at Color of Saffron festival, an art fair for children in the eastern Russian city of Komsomolsk-on-Amur, and authorities reportedly forced the event to close in its entirety over concerns that organizers were "attempting to illegally hold an LGBT event," according to The Art Newspaper.
Although the play was reportedly held for a small crowd in defiance of Russian authorities, Tsvetkova has been fined under the "propaganda" ban twice. She was forced $780 in 2019 for running an online support group for LGBTQ+ people and $658 last summer for a drawing that depicted loving same-sex families.
Speaking with the BBC Tsvetkova noted that the basis for the criminal charges stemmed from the public posts in the "Vkontakte" group "Vagina Monologues", which was dedicated to feminist art and body positivity: it laid out artistic images of a naked female body.
The pictures of Tsvetkova herself, in particular, depicted women with wrinkles, stretch marks and body hair. Each of the drawings was signed with the phrase "Living women have …" and ended with the words "- and that's fine!"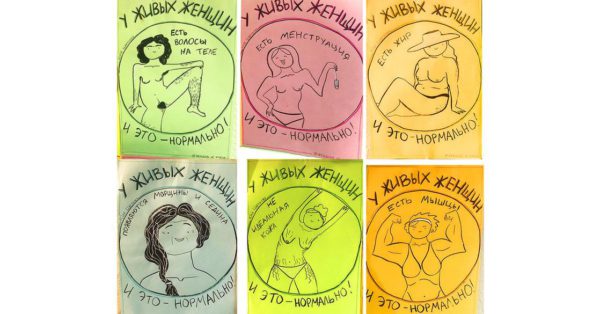 Russian independent media outlet Novaya Gazeta reported that Dmitry Oblasov, the FSB regional head spurred on at the request of the Chief Prosecutor of Komsomolsk-on-Amur. wrote a letter to Victoria Tregubenko, Commissioner for Children's Rights in the Khabarovsk Territory, asking the commissioner to study the content of Tsvetkova's social networks for criminal violations.
The intent was to see that if in addition to the alleged penal code violations for production of pornography, provisions of the federal anti-LGBTQ 'propaganda' law had also been violated because of her advocacy for Russian LGBTQ+ people.
The criminal case by the Central District Court of Komsomolsk-on-Amur began in earnest in the spring of 2021. While criminal case endlessly endured delays and drags on, a civil case against a Russian right-wing extremist media outlet brought by Tsvetkova and her mother over use of video of the initial FSB raid on her house in 2019 that was leaked by FSB officers was lost and the women found themselves being forced to pay 180,000 rubles to that media outlet – allegedly for "defamation."
The criminal proceedings against Tsvetkova, who faces up to six years in prison, are closed to the press and public.
The trial against Tsvetkova is coming to an end. On 14 June, the prosecution requested a jail term of three and a half years for "production and dissemination of pornography" for her VK.com posts.
The final hearing is expected to take place on 12 July according to Amnesty International. Tsvetkova will make her final statement and the sentence will be handed down shortly after.
Russian official confirms negotiations over WNBA star Brittney Griner 
Speaking publicly last week, Russian Foreign Minister Sergei Lavrov had confirmed that he was "ready to discuss" a potential deal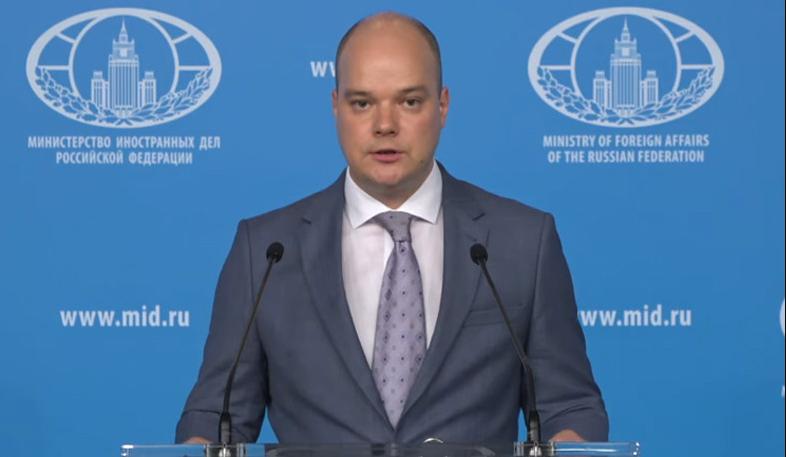 MOSCOW – Russian Foreign Ministry spokesman Ivan Nechayev told Russian reporters in a press briefing on Thursday, that negotiations are underway to release WNBA star Brittney Griner and former U.S. Marine Paul Whelan in a prisoner exchange.
Speaking publicly last week, Russian Foreign Minister Sergei Lavrov had confirmed that he was "ready to discuss" a potential deal, however, the comments today from his spokesperson were the first public acknowledgement that talks were ongoing.
According to Nechayev, the talks are happening within the parameters previously set for diplomatic communications between the two super-powers by Russian President Vladimir Putin and President Joe Biden.
"We proceed from the fact that the negotiations should take the interests of both sides into account," he stressed to reporters "We would recommend abandoning futile attempts to put pressure on us and we are calling on them to concentrate on practical work along the available channels. There is no other way," Nechayev added.
U.S. Secretary of State Antony Blinken had previously acknowledged the U.S. has offered Russia a deal to secure the release of Brittney Griner and Paul Whelan, another American citizen who is serving a 16-year prison sentence after his conviction for spying.
Nechayev had noted that the exchange of prisoners was one of the topics discussed in a telephone conversation between the Russian Foreign Minister and the U.S. Secretary of State in late July.
Although specific details have not been made public, U.S. officials had offered Moscow to exchange Russian businessman Viktor Bout, who is serving a prison term in the US for arms trafficking, for Griner, sentenced to jail for drugs trafficking, and Whelan, a former U.S. Marine and American businessman, convicted in Russia of spying.
Brittney Griner convicted in Russia
WNBA star sentenced to nine years in penal colony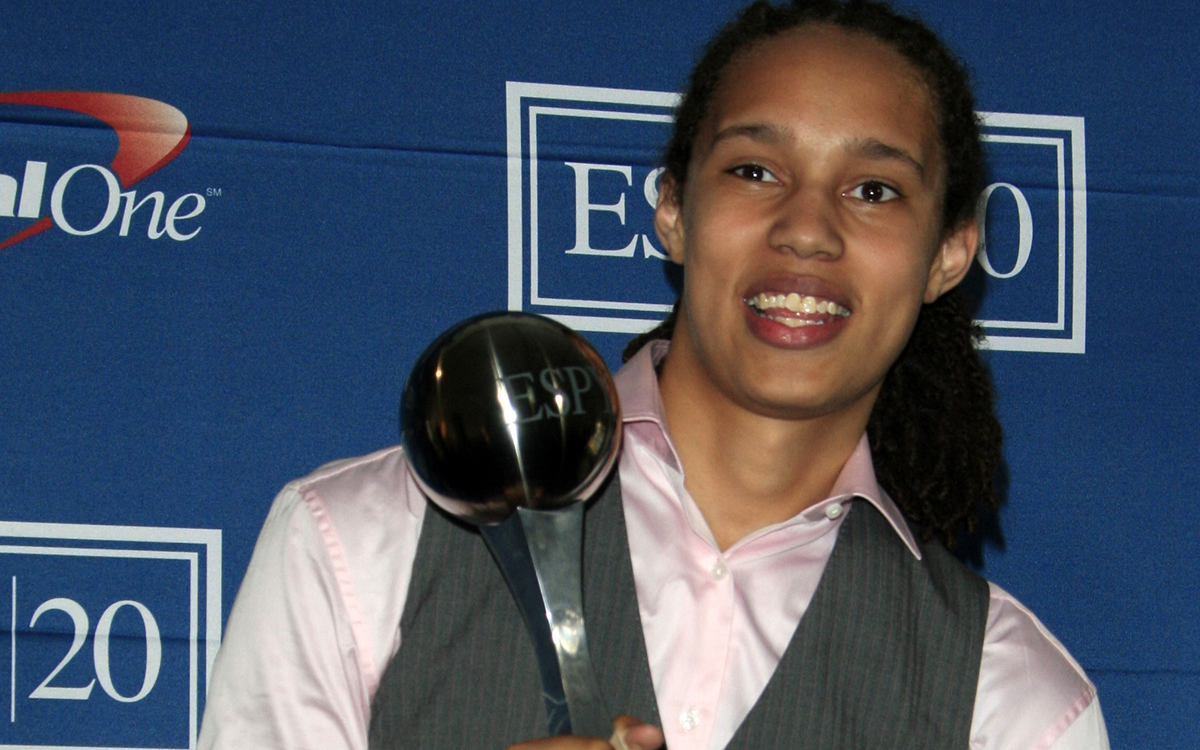 MOSCOW — A Russian court on Thursday found WNBA star Brittney Griner guilty of charges that she smuggled drugs into the country.
The court sentenced Griner to nine years in a Russian penal colony. Prosecutors had sought a 9 1/2-year prison sentence.
Griner — a Phoenix Mercury center and two-time Olympic gold medalist who is a lesbian and married to her wife, Cherelle Griner — spoke in court earlier on Thursday.
"I had no intent on breaking any Russian law," said Brittney Griner.
Officials at Moscow's Sheremetyevo Airport in February detained Brittney Griner after customs inspectors allegedly found hashish oil in her luggage. The State Department subsequently determined that Russia "wrongfully detained" her.
Brittney Griner last month pleaded guilty to the drug smuggling charges.
U.S. Secretary of State Antony Blinken has publicly acknowledged the U.S. has offered Russia a deal to secure the release of Brittney Griner and Paul Whelan, another American citizen who is serving a 16-year prison sentence after his conviction for spying.
American officials have reportedly expressed a willingness to release Viktor Bout, a Russian arms dealer who is serving a 25-year prison sentence in the U.S., as part of a prisoner swap.
"Today, American citizen Brittney Griner received a prison sentence that is one more reminder of what the world already knew: Russia is wrongfully detaining Brittney," said President Joe Biden in a statement after Brittney Griner's conviction and sentencing. "It's unacceptable, and I call on Russia to release her immediately so she can be with her wife, loved ones, friends, and teammates. My administration will continue to work tirelessly and pursue every possible avenue to bring Brittney and Paul Whelan home safely as soon as possible."
National Security Council spokesperson John Kirby during the White House's daily press briefing described the sentence as "reprehensible in its scope" and stressed Griner "shouldn't have even been on trial."
"I certainly can't get inside the head of a Russian judge," said Kirby. "We have seen similar maximum sentences for drug charges of foreigners in Russia. Just historically speaking, foreigners that are arrested on drug charges and then convicted under their system tend to get much higher sentences than would be Russian citizens."
Elizabeth Rood, the chargé d'affaires at the U.S. Embassy in Moscow, described the verdict as "a miscarriage of justice" in a statement she read to reporters outside the court. Blinken in his own statement agreed.
"Today's conviction and sentencing by a Russian court of U.S. citizen Brittney Griner to nine years in prison further compounds the injustice of her wrongful detention," said Blinken. "This step puts a spotlight on our significant concerns with Russia's legal system and the Russian government's use of wrongful detentions to advance its own agenda, using individuals as political pawns."
WNBA Commissioner Cathy Engelbert and NBA Commissioner Adam Silver issued a joint statement after the court announced its verdict and sentencing.
"Today's verdict and sentencing is unjustified and unfortunate, but not unexpected and Brittney Griner remains wrongfully detained," reads the statement. "The WNBA and NBA's commitment to her safe return has not wavered and it is our hope that we are near the end of this process of finally bringing BG home to the United States."
The Human Rights Campaign also condemned the conviction and sentencing.
"This sentencing is unjust, plain and simple," tweeted HRC. "Brittney Griner deserves to be back home with her family and loved ones."
Blinken said "nothing about today's decision changes our determination that Brittney Griner is wrongfully detained, and we will continue working to bring Brittney and fellow wrongfully detained U.S. citizen Paul Whelan home."
"This is an absolute priority of mine and the department's," he stressed.
U.S. offers a deal to Russia aimed at release of WNBA star Brittney Griner
Blinken's statement marked the first public acknowledgment that the American government had taken action to secure the release of Griner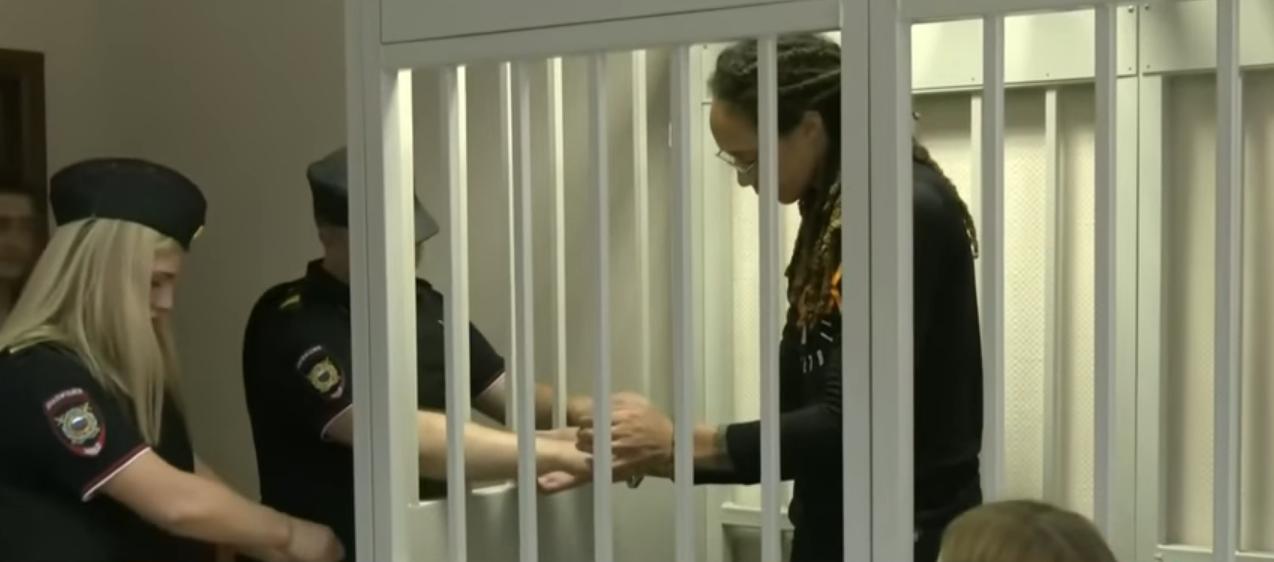 WASHINGTON – U. S. Secretary of State Antony Blinken said today that the Biden Administration had offered the Russian government a deal to obtain the release of jailed WNBA star Brittney Griner and another jailed American, Paul Whelan.
The Secretary's statement marked the first public acknowledgment that the American government had taken action to secure the release of Griner, who was arrested on drug-related charges at a Moscow airport last February.
Blinken did not offer details on the proposed deal, which was offered weeks ago, and it is unclear if it will be enough for Russia to release the Americans. But the public acknowledgment of the offer at a time when the U.S. has otherwise shunned Russia, reflects the mounting pressure on the administration over Griner and Whelan and its determination to get them home the Associated Press reported.
Blinken also indicated that the administration would like a response from Moscow.
Russia has for years expressed interest in the release of Viktor Bout, a Russian arms dealer once labeled the "Merchant of Death," who was sentenced to 25 years in prison in 2012 on charges that he schemed to illegally sell millions of dollars in weapons.
The AP also noted that Blinken said he had requested a call with Russian Foreign Minister Sergey Lavrov. U.S. officials said the desire for an answer on the prisoner offer was the primary, but not only, reason that the U.S. on Wednesday requested the call with Lavrov.
Griner, who faces up to 10 years in prison if convicted of transporting drugs had appeared Wednesday in a Russian courtroom to testify on her own behalf.
Voice of America's Moscow Bureau reported that the WNBA star admitted arriving in Russia in February with vape canisters containing cannabis oil in her luggage, testifying during Wednesday's hearing that a language interpreter provided to her translated only a fraction of what was being said as authorities arrested her.
Griner said she was offered neither an explanation of her rights as she was detained nor access to lawyers to explain the documents she signed.
During a Tuesday court session, a Russian neuropsychologist testified about worldwide use of medicinal cannabis, but the drug remains illegal in Russia. Griner's lawyers have presented a U.S. doctor's letter recommending that she use medical cannabis to treat pain, which she says she has sustained from her basketball career.
Griner's U.S. supporters say she is being held as a political pawn, possibly for a prisoner swap. Russian officials say no exchange can be discussed until her legal proceedings are completed.
Additional reporting from Voice of America and the Associated Press
RELATED: