Florida county's school policy critics say "essentially targets LGBTQ+ kids"
"Sending out a parent notification could be seen as placing a target on a student's back," said Lauren Kelly-Manders, a Tallahassee resident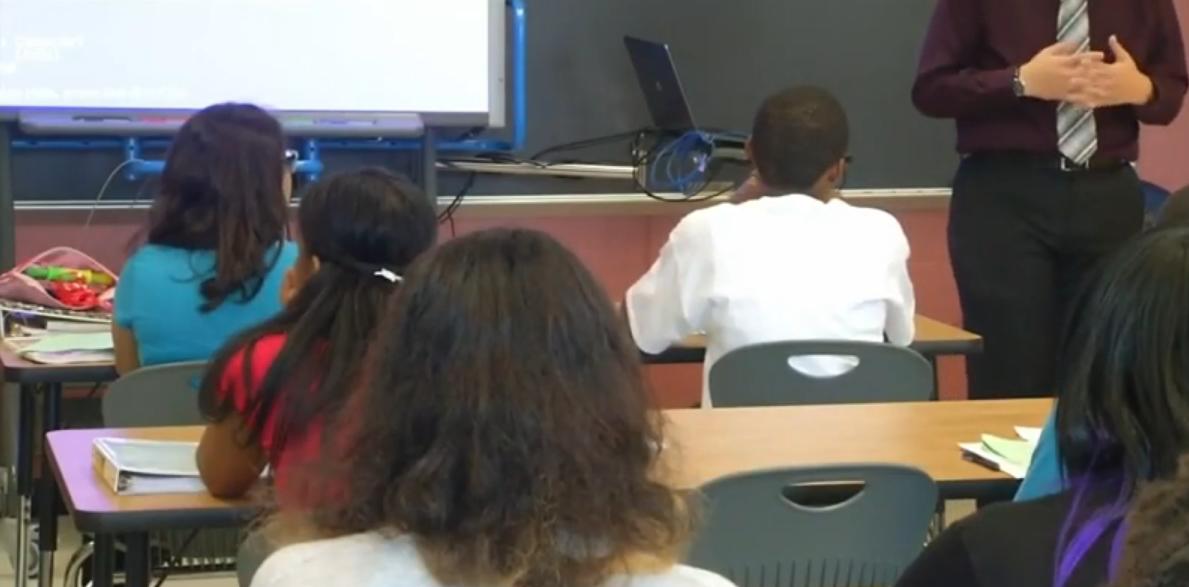 TALLAHASSEE – The Leon County School Board this week unanimously approved its "LGBTQ Inclusive School Guide" after a rancorous and at times heated debate Tuesday. At the heart of the new policy are guidelines that critics charge will harm LGBTQ+ youth in the school system.
The Tallahassee Democrat newspaper reported what drew the most debate was a provision that a school will notify parents — by form — if a student who is "open about their gender identity" is in a physical education class or on an overnight trip. 
Some teachers and students during the Tuesday night meeting said the policy will "out" LGBTQ+ students — revealing their sexual orientation or gender identity without their permission. 
While the policy language does explicitly say a student's sexual orientation, gender identity or expression "should not be shared with others without their input and permission,"  advocacy groups and activists claim that in "real world" application the policy's danger to Outing LGBTQ+ kids remains regardless.
Los Angeles-based writer and actor Benjamin Siemon took to Twitter angrily noting that the policy "essentially paints these children as sex offenders that require warnings."
This school board in FL voted that if an LGBTQ child is in a P.E. class or attending an overnight trip that ALL the parents in their class will receive a notification about it, which essentially paints these children as sex offenders that require warnings. https://t.co/g1bE4df2bS

— Benjamin Siemon (@BenjaminJS) June 30, 2022
Supporters of the school board's new policy included the Leon County chapter of Mom's for Liberty, a national far-right anti-LGBTQ+ activist group which has sought to ban LGBTQ+ books and curriculum nationwide. But the sticking point for the group is the provision doesn't go far enough.
According to the Tallahassee Democrat, Sharyn Kerwin, head of the Leon County chapter of Mom's for Liberty and who also served on the advisory committee to the School board as it crafted the new policy, told board members and the audience Tuesday: "Any attempt to withhold information from a parent or try to influence a child in a knowing way is against Florida law."
Kerwin and other parents argued that the Parental Rights in Education bill, HB 1557, colloquially referred to as the "Don't Say Gay" law requires school administrators to notify parents and many in the audience Tuesday citing biblical verses maintained discussions about sexual orientation have no place in schools.
Opponents charge that this policy will effectively weaponize bigotry and target LGBTQ+ kids, especially trans youth.
Critics of the notification policy say the district's language is equating "gender identity" with LGBTQ sexuality. They note that even someone who is "straight" expresses themselves via their clothing choices or appearance and can be "open about their gender identity," the Tallahassee Democrat noted.
"Sending out a parent notification could be seen as placing a target on a student's back," said Lauren Kelly-Manders, a Tallahassee resident. 
In the end, even with the policy approved, none were happy with the outcome as one side claiming not enough consideration was given to parental rights and opponents charging this will simply increase bullying of LGBTQ+ kids.
"Normally when we have something on the agenda, we have a group that's for, and a group that's against," school board Vice Chair Alva Striplin noted adding, "Well, tonight we had everyone against."
The school board voted to approve the guide unanimously 4-0.  According to the Tallahassee Democrat school board members will schedule another meeting to revisit the guide in six months to adjust the policy if needed. 
Florida Board of Medicine restricts trans youth healthcare
The Florida Health Care Administration's rule ending Medicaid coverage for gender-affirming care in the state went into effect this summer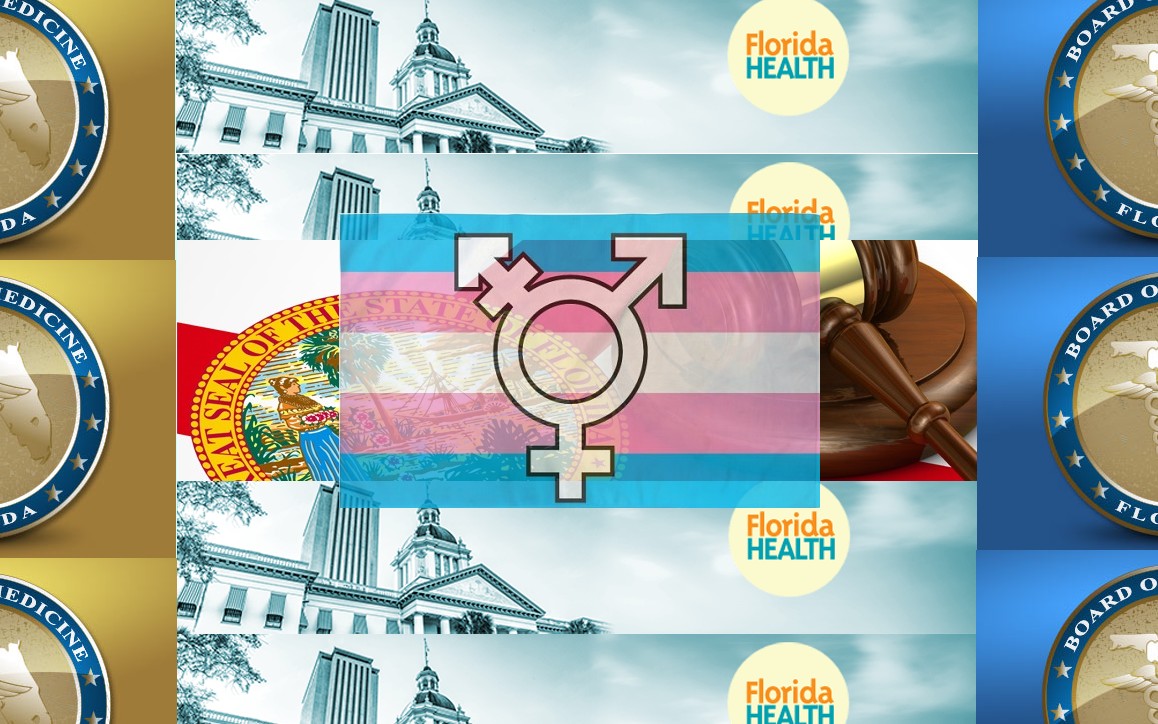 ORLANDO – Today, the Florida Boards of Medicine and Osteopathy finalized their proposed rules to restrict gender affirming care for transgender youth in the state which, when in effect, will be the only ban on gender-affirming in effect in America. Similar measures in Alabama and Arkansas are currently blocked in court.
The board voted 6-3 (with five others not present) on Friday to adopt a new standard of care that forbids doctors to prescribe puberty blockers and hormones, or perform surgeries, until transgender patients are 18. Exceptions will be allowed for children who are already receiving the treatments.
The Boards landed on similar language that would bar future puberty blockers, hormone replacement therapy and extremely rare surgical interventions as treatments for gender dysphoria in youth.
That language included an exception for young people already receiving these treatments for gender dysphoria prior to the effective date of the rules. However, they disagreed on allowing nonsurgical treatments for gender dysphoria to continue through Institutional Review Board-approved clinical trials.
The Board of Osteopathy approved language allowing transgender youth to access gender-affirming care via those studies while the Board of Medicine rejected that proposal, paving the way for different rules governing MDs and DOs (Doctors of Osteopathy). No such IRB-approved studies are currently being conducted in Florida.
Once the rules are posted, advocates have the opportunity to request an additional hearing and workshop from the Boards, a move that groups have indicated they will take. If denied, the rules move to a 21-day period in which the public can submit written comments before a final, procedural vote by the Boards.
The New York Times reported that before the medical board decided to craft the new standard, members received personal calls from the state's surgeon general, Dr. Joseph Ladapo, urging them to do so. Earlier this year, Florida became one of at least nine states to bar Medicaid coverage of gender-affirming care, affecting thousands of low-income adults and children.
"With young lives on the line, another state agency has placed the political ambitions of Ron DeSantis over its duty to protect Floridians," said Nikole Parker, Equality Florida Director of Transgender Equality. "These rules, as written, put transgender youth at higher risk of depression, anxiety, and suicidality. Those are the facts purposely ignored by a Board of Medicine stacked with DeSantis political appointees who have put their toxic politics over people's health and wellbeing. Transgender Floridians exist. We are part of this community. Gender-affirming care is lifesaving care — and it is care that is supported by every major medical organization, an overwhelming majority of medical providers, and should be left to young people, their families, and their doctors. Not politicians. Shame on the Florida Boards of Medicine and Osteopathy for trading the suffering of transgender youth and their parents for cheap political points."
Dozens of advocates for transgender youth packed the meeting room today and thousands of people have sent messages to board members, since the start of this process, expressing their support for these young people, a demonstration of the unpopularity of continued attacks on the rights of youth and their families to access the health care they need by Republican Governor Ron DeSantis and his allies.
Public testimony included the powerful personal stories of transgender Floridians, families, allies and health care professionals all pointing to increased risks of depression, anxiety, and suicidality in transgender youth whose identities are not affirmed.
Commenters also pointed to the over $80,000 in donations from members of the Boards of Medicine and Osteopathy to DeSantis' campaigns and political committee.
The rulemaking process was initiated after Surgeon General Joseph Ladapo sent a transphobic and medically inaccurate letter in April that officially positioned the Department of Health against health care for Florida's transgender youth.
Similar policies targeting health care for transgender young people have faced legal challenges in other states, including an Arkansas ban that has been placed under preliminary injunction by a federal judge as the legal process moves forward.
In that case, the court ruled that a ban on gender-affirming care would cause "irreparable harm" to trans young people and their loved ones and would prohibit "medical treatment that conforms with the recognized standard of care."
In Texas, enforcement of a rule against several families that allowed for child abuse investigations into parents who access gender-affirming care for their transgender children was also blocked, with the judge writing that "there is a substantial likelihood that Plaintiffs will prevail after a trial on the merits".
A spokesperson for Equality Florida noted in a statement:
"This is the first time a state medical board has been weaponized in this way to ban medical treatments for transgender children. However, the Boards of Medicine and Osteopathy are just two among the many state agencies stacked by Governor DeSantis with right-wing extremists and subverted into weapons against LGBTQ Floridians."
The Florida Agency for Health Care Administration's rule ending Medicaid coverage for gender-affirming care in the state went into effect this summer. Last week, the State Board of Education adopted a new series of rules dramatically expanding enforcement of the Don't Say LGBTQ Law, putting teachers' licenses at risk and targeting school districts with LGBTQ-inclusive policies regarding bathrooms and locker rooms.
In July, the governor ordered the Department of Business and Professional Regulation in a complaint against an LGBTQ-owned small business in Miami, threatening to strip the restaurant of its liquor license after it hosted a drag performance at its weekly Sunday Brunch.