Cincinnati-area Trans man attacked for using women's restroom
"Dude- I'm using the right bathroom," Ruiz replied, explaining he was following the directions of the campground's owner, Rick Cross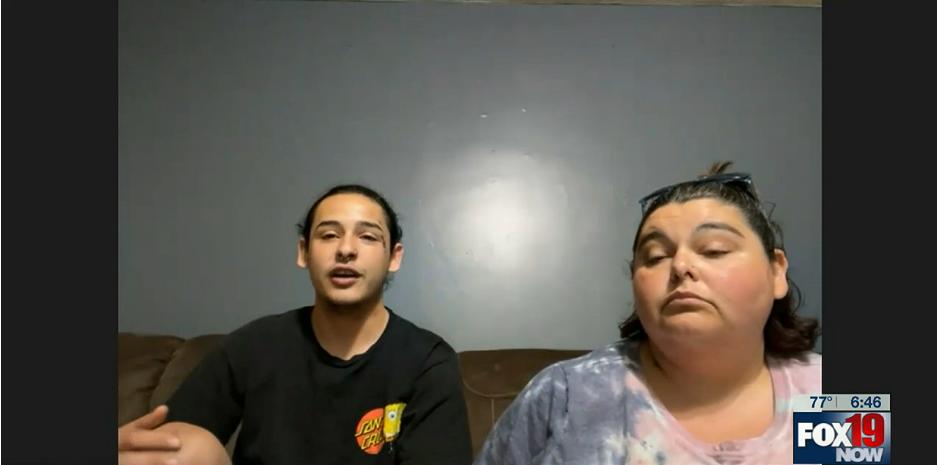 PREBLE COUNTY, Oh. — A Cincinnati, Ohio-area transgender man was attacked earlier this month for using the women's restroom at a local campground.
Cincinnati news outlet FOX 19 reported Noah Ruiz, a 20-year-old trans man, was beaten over the July 4th weekend for using the women's restroom, something he was told to do, at a Preble County campground located roughly 40 miles from the Queen City.
Ruiz told the station he was punched in the back of the head, leaving him with bruises.
The incident underscores the danger of trans people using restrooms according to their sex assigned at birth, something some state and local lawmakers want to force trans people to do. Many of the laws, including one signed by Oklahoma Gov. Kevin Sitt in May, target trans youth in schools.
The Independence Day weekend incident happened after a woman saw Ruiz in the bathroom and started shouting, he said.
"Who the [expletive] is in here?" the woman said, according to Ruiz.
After Ruiz and his girlfriend made themselves known the woman said: "No man should be in this bathroom."
"I'm transgender," he replied. "Like, I have woman body parts, and I was told to use this bathroom."
As he was walking out, Ruiz told the station, three large men approached him, grabbed him off the ground and "choked me out."
"I'll kill you, you [expletive] doing all this," one of the men said, according to FOX 19.
"Dude, I'm not, I'm using the right bathroom," Ruiz replied, explaining he was following the directions of the campground's owner, Rick Cross.
"I'm following the rules," he said.
In the end, Ruiz was left with several cuts, gashes and bruising, according to the outlet.
Police later showed up, arresting Ruiz for disorderly conduct and obstructing official business. According to Preble County Sheriff Michael Simpson, deputies weren't initially aware of the assault, noting that Ruiz was highly intoxicated and becoming belligerent.
"Noah was so upset at the time, he was trying to explain what has happened, and no one was listening to him," Ruiz's mother, Jennifer Ruiz, said, adding: "He admits to his part of getting out of hand, from screaming, yelling. He was in defense mode, and when police got there, they didn't listen to him. They just immediately started shoving him to the ground."
Ruiz's mother also said the men repeatedly used a homophobic slur.
Following his arrest, Ruiz was able to file an assault report with the sheriff's office. He told FOX 19 he wants the men held accountable.
"If we don't do something about it, who is going to do something about it?" Ruiz's mother said.
Katelyn Burns, a trans freelance journalist and MSNBC writer, said on Twitter that despite Ruiz doing what conservatives and TERFs, or trans-exclusionary radical feminists, want him to do, he was assaulted and arrested. 
TERF bathroom policies are inherently impossible to enforce and too often lead to straight up violence towards trans people. This needs to stop and common sense needs to prevail. Trans people are the best judges of where it is least likely conflict will happen when they pee.

— Katelyn Burns (@transscribe) July 9, 2022
Trans youth sports ban fails to pass Ohio House
The Ohio bill is the latest in a year that has seen over 300 anti-LGBTQ+ bills introduced. The legislation overwhelmingly targets Trans youth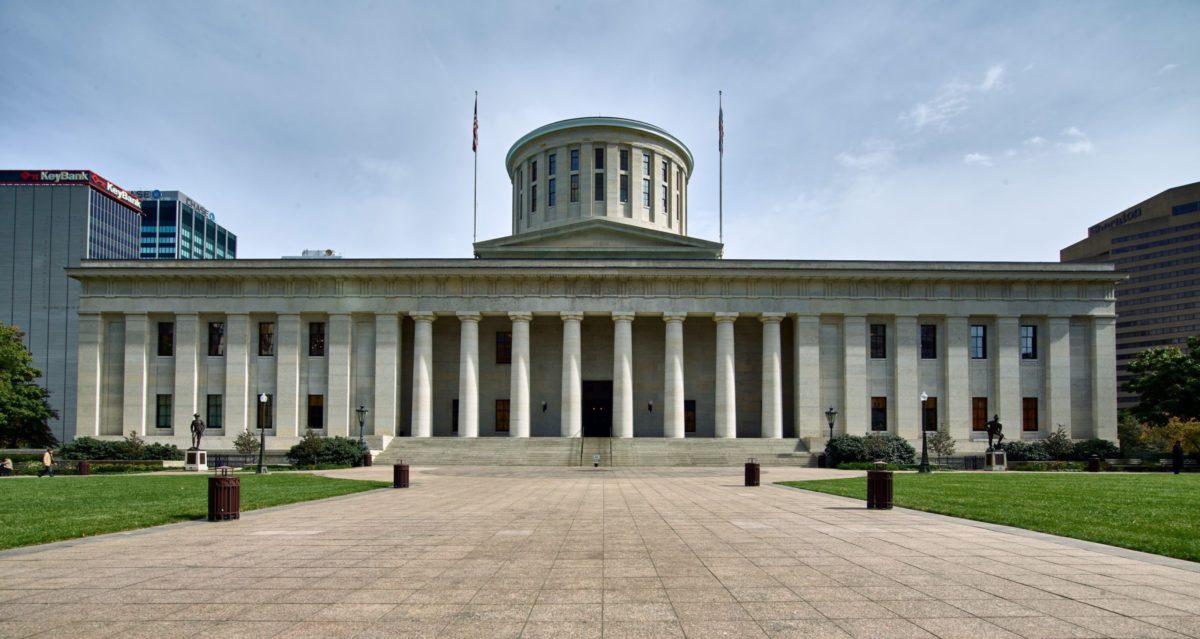 COLUMBUS – A bill that would ban Transgender women and girls from participating in high school and college sports failed to garner enough votes to pass the Ohio House in a late night session before the Ohio Legislature adjourned for the year.
The Ohio High School Athletic Association (OHSAA) has a policy, which has been in place since 2015, that sets standards for the inclusion of Trans Ohioans in school sports. According to Equality Ohio, throughout the policy's 10-year history, fewer than 20 Trans girls were approved to play high school girls' sports. 
Rep. Jena Powell, a Republican representing a district north of Dayton, added anti-Trans language to H.B. 151, sponsored by Republican state Rep. Don Jones, a piece of unrelated legislation that would revise Ohio's Teacher Residency Program.
The amended bill was introduced last June on the first day of Pride Month.
The bill that would ban Transgender women and girls from participating in high school and college sports would also require those accused of being Trans to go through a "verification process" to check their genitals. 
The Ohio bill is the latest in a year that has seen over 300 anti-LGBTQ+ bills introduced. The legislation overwhelmingly targets Trans youth, from blocking participation in sports to baring access to gender-affirming care.
According to a press release from Equality Ohio, in the last two weeks—in an attempt to save face but preserve the cruelty—the genital inspection language had been replaced with equally exclusionary language that created a blanket ban on transgender girls by adding a birth certificate verification process.
Ultimately, a new amendment passed on the Senate floor coupled pieces of the ban with 2000+ pages of other large changes to Ohio's education system. Thankfully, the gigantic amendment—including the anti-trans sports language—was voted down by the House in its entirety.
Last night, Ohio's ban on transgender athletes in K-12 sports failed to pass through the legislature.

We are absolutely thrilled by this news! Thank you to our partners and advocates who tirelessly fought this legislation into the night last night.

— Equality Ohio (@EqualityOhio) December 15, 2022
Alana Jochum, Executive Director of Equality Ohio, said about the victory, "I cannot begin to express my gratitude to the hundreds of community members and advocates who stood up for the rights of all transgender youth to participate in all parts of life as whole people, including sports, just like everyone else. Today is a day to celebrate that trangender Ohioans can continue to play sports with their friends and teammates. To our transgender youth: We see you, we love you, and we will always have your back."
"TransOhio is vehemently opposed to any legislation that attempts to limit the existing rights and freedoms of trans individuals, especially when lawmakers are clearly using trans children and adolescents as pawns in political games." said James Knapp Chair of TransOhio. "We are relieved this discriminatory bill did not advance further, but this is again a warning to stay vigilant — this is the second time in two legislative sessions that lawmakers have crammed a failing transphobic bill into an unrelated bill, trying to ram it past the legislature at the eleventh hour, while constituents are asleep."
"The ACLU of Ohio is relieved, for every transgender and gender-nonconforming child in this state, that early this morning the Ohio House rejected HB 151," said Sean McCann from ACLU of Ohio. "We celebrate the fact that trans athletes woke up this morning and found out they can continue to play their favorite sports. Their courage, and the courage of their families, has been so inspiring to watch. It is because of their tireless, courageous advocacy at the Statehouse and elsewhere that this hateful bill did not make it to the Governor's desk. The ACLU of Ohio will always stand with trans and gender non-conforming youth, and we will continue to be vigilant and prepared to fight against future attacks on their right to exist as their authentic selves."
"We are grateful that members of the Ohio legislature saw this legislation for what it is: discrimination. All children deserve to have the same positive, affirming, and formative experiences as their peers, and those who tirelessly fought against yet another extremist attack made it clear that our most vulnerable youth deserve to be seen, heard, and protected." Sarah Warbelow, Human Rights Campaign Legal Director