GLAAD's annual LGBTQ+ social media safety report: Every platform fails
Findings: Facebook, Instagram, Twitter, TikTok, and YouTube and all platforms receive scores under 50 out of 100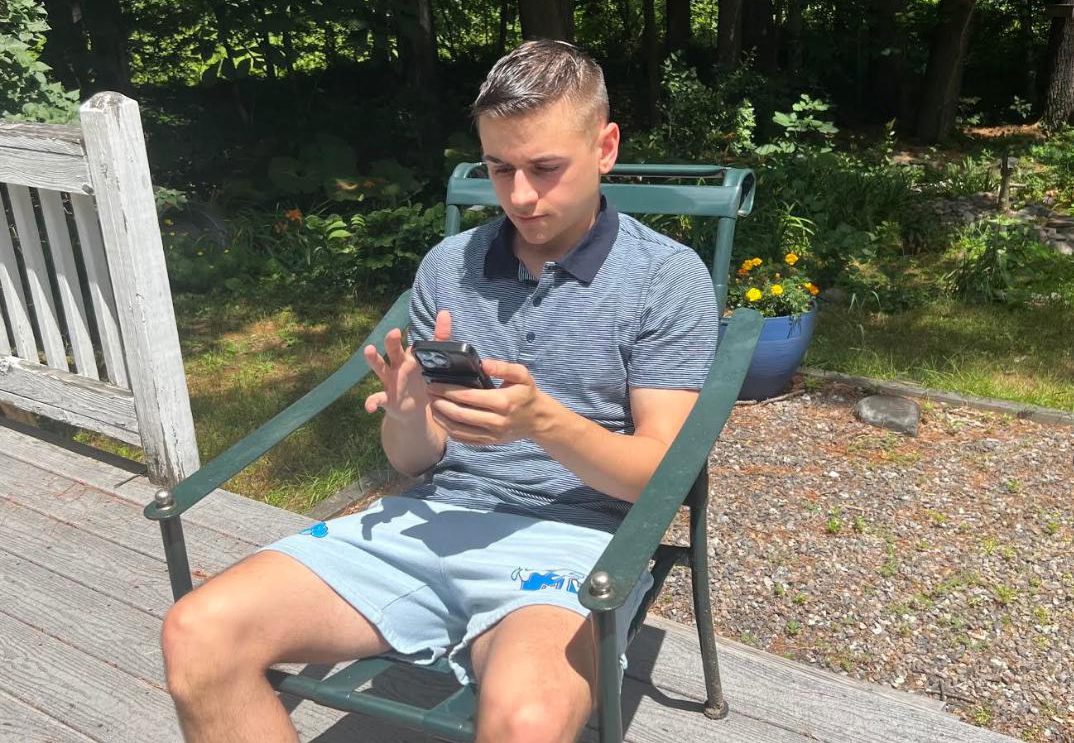 NEW YORK – GLAAD, the world's largest lesbian, gay, bisexual, transgender, and queer (LGBTQ) media advocacy organization, released the findings of its second annual Social Media Safety Index (SMSI), a report on LGBTQ user safety across five major social media platforms: Facebook, Instagram, Twitter, YouTube, and TikTok.
The outcome says GLAAD is an utter failure to protect the safety of LGBTQ+ users.
The 2022 SMSI introduces a Platform Scorecard developed by GLAAD in partnership with Ranking Digital Rights and Goodwin Simon Strategic Research. The Platform Scorecard utilizes twelve LGBTQ-specific indicators to generate numeric ratings with regard to LGBTQ safety, privacy, and expression. A listing of the indicators is available here and below. After reviewing the platforms on measures like explicit protections from hate and harassment for LGBTQ users, offering gender pronoun options on profiles, and prohibiting advertising that could be harmful and/or discriminatory to LGBTQ people, all platforms scored under a 50 out of a possible 100:
● Instagram: 48%
● Facebook: 46%
● Twitter: 45%
● YouTube: 45%
● TikTok: 43%
Primary Platform Scorecard indicators include:
● The company should disclose a policy commitment to protect LGBTQ users from harm, discrimination, harassment, and hate on the platform.
● The company should disclose an option for users to add pronouns to user profiles.
● The company should disclose a policy that expressly prohibits targeted deadnaming and misgendering of other users.
● The company should clearly disclose what options users have to control the company's collection, inference, and use of information related to their sexual orientation and gender identity.
● The company should disclose training for content moderators, including those employed by contractors, that trains them on the needs of vulnerable users, including LGBTQ users.
"Today's political and cultural landscapes demonstrate the real-life harmful effects of anti-LGBTQ rhetoric and misinformation online," said GLAAD President and CEO Sarah Kate Ellis. "The hate and harassment, as well as misinformation and flat-out lies about LGBTQ people, that go viral on social media are creating real-world dangers, from legislation that harms our community to the recent threats of violence at Pride gatherings. Social media platforms are active participants in the rise of anti-LGBTQ cultural climate and their only response can be to urgently create safer products and policies, and then enforce those policies."
GLAAD also released new data from a May 2022 study conducted with Community Marketing & Insights. 84% of LGBTQ adults agree there are not enough protections on social media to prevent discrimination, harassment, or disinformation. 40% of all LGBTQ adults, and 49% of transgender and nonbinary people, do not feel welcomed and safe on social media.
Additionally, the newly released 2022 ADL Online Hate and Harassment report found that 66% of LGBTQ users experienced harassment online, with 54% of LGBTQ users reporting severe harassment including sustained harassment, stalking, or doxxing.
In addition to the Platform Scorecard, GLAAD's SMSI provides specific recommendations to each platform to improve LGBTQ safety.
Additional trends reported in the SMSI include:
● Anti-LGBTQ rhetoric on social media translates to real-life harm, including reported levels of increased severe harassment for LGBTQ users when compared to 2021.
● The problem of anti-LGBTQ hate speech and misinformation continues to be a public health and safety issue. Viral misinformation and inaccuracies have been cited as drivers of many of the nearly 250 anti-LGBTQ bills introduced in states around the country this year. Platforms are largely meeting this dangerous misinformation with inaction and often do not enforce their own policies regarding such content.
● Issues like the promotion of so-called "conversion therapy," targeted misgendering and deadnaming, and lack of true transparency reporting, remain prevalent for select platforms. Only select platforms prohibit actions like targeted misgendering and the promotion of conversion therapy. These actions need to be prohibited across the industry.
● Companies possess the tools they need to effectively curb anti-LGBTQ hate and rhetoric but instead are prioritizing profit over LGBTQ safety and lives.
Recommendations across platforms include:
● Improve the design of algorithms that currently circulate and amplify harmful content, extremism, and hate.
● Train moderators to understand the needs of LGBTQ users, and to moderate across all languages, cultural contexts, and regions.
● Be transparent with regard to content moderation, community guidelines and terms of service policy implementation, and algorithm designs.
● Strengthen and enforce existing community guidelines and terms of service that protect LGBTQ people and others.
● Respect data privacy, especially where LGBTQ people are vulnerable to serious harms and violence. This includes ceasing the practice of targeted surveillance advertising, in which companies use powerful algorithms to recommend content to users in order to maximize profit.
The May 2021 inaugural edition of the Index was the first-ever and only tech-industry baseline of LGBTQ user safety. In this past year, GLAAD has worked with platforms and applauded major achievements within the tech accountability space, including TikTok's amendment to its community guidelines in March 2022 in which an explicit prohibition against targeted misgendering and deadnaming was enacted, per the 2021 SMSI's recommendation. As noted in this year's SMSI, such a prohibition does not exist on Facebook, Instagram, or YouTube.
Congressional hearings, alarming research findings of the spread of misinformation, and massive media coverage have laid bare the urgent need for independent regulatory oversight of these companies — with virtually universal agreement about the need for industry-wide transparency and accountability. The GLAAD SMSI adds LGBTQ recommendations to this necessary and urgent dialogue.
"All platforms should follow the lead of TikTok and Twitter and should immediately incorporate an explicit prohibition against targeted misgendering and deadnaming of transgender and non-binary people into hateful conduct policies," said GLAAD's Senior Director of Social Media Safety, Jenni Olson. "This recommendation remains an especially high priority in our current landscape where anti-trans rhetoric and attacks are so prevalent, vicious, and harmful. We also urge these companies to effectively moderate such content and to enforce these policies."
Read the entire report and its findings:
Suicide risk & access to care among LGBTQ college students
LGBTQ college students with access to mental health services through their college had drastically lower odds of attempting suicide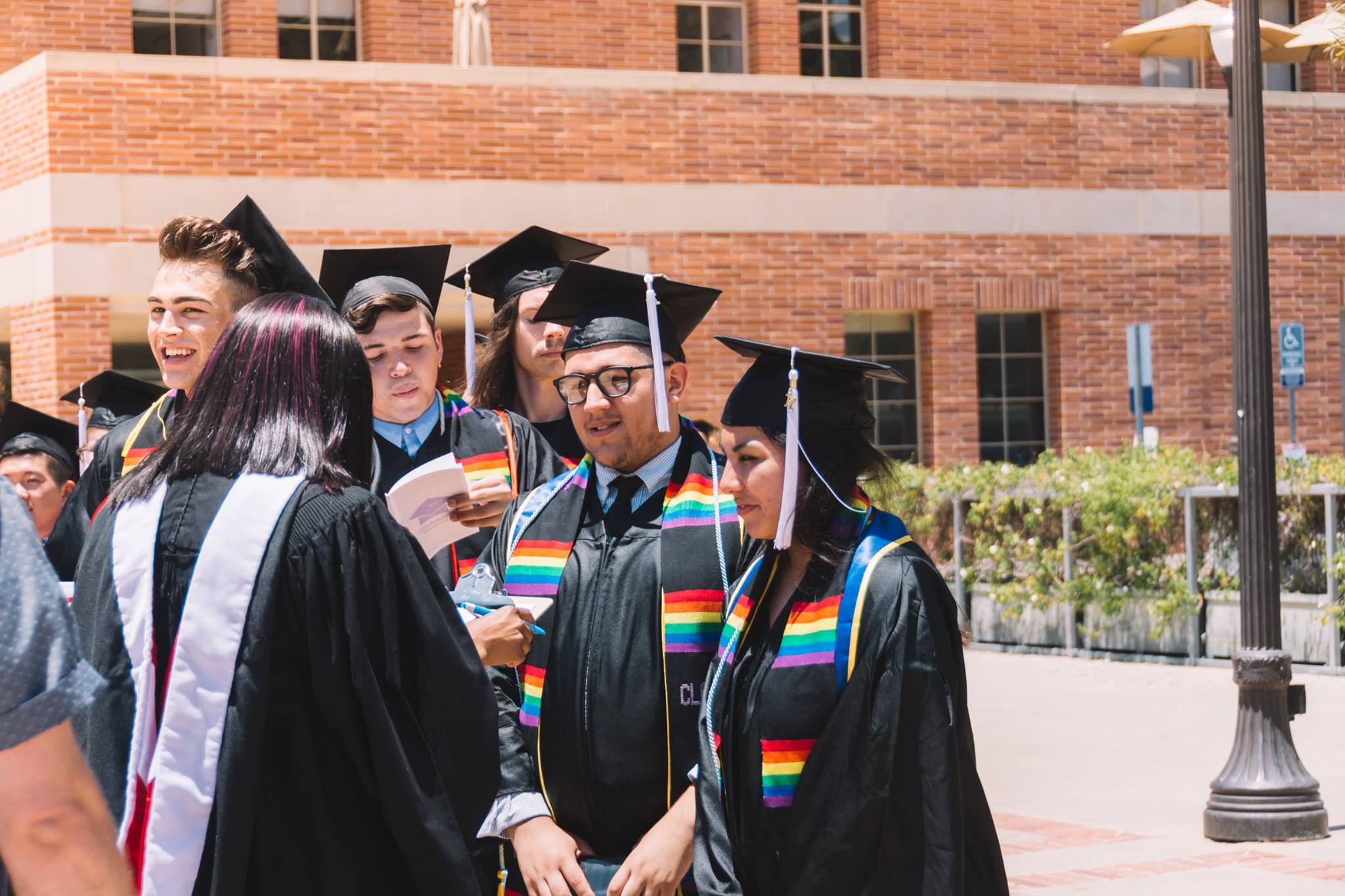 NEW YORK – The Trevor Project's researchers team published new data this week that assessed suicide risk, access to mental health services, and access to LGBTQ student services among a national sampling of LGBTQ+ college and university students.
The report's findings show that LGBTQ college students with access to mental health services through their college or university had drastically lower odds of attempting suicide in the past year compared to those without access.
The data in the report takes on greater relevance as National Suicide Prevention Awareness Month is observed this September and highlight the ways in which community leaders, parents, and others can help prevent suicide among LGBTQ youth — a group that is more than four times more likely to attempt suicide compared to their straight and cisgender peers.
Key Findings:
LGBTQ college students with access to mental health services through their college had 84% lower odds of attempting suicide in the past year compared to LGBTQ college students without access.

LGBTQ college students reported that common barriers to accessing care included that they did not feel comfortable going (33%), long waitlists, (29%), and privacy concerns (17%).

LGBTQ college students with access to LGBTQ student services through their college had 44% lower odds of attempting suicide in the past year compared to LGBTQ college students without access.

Over six in ten (63%) LGBTQ college students reported that their college had LGBTQ-specific services, such as an LGBTQ center, available.
Those who did not have access to LGBTQ student services through their college reported significantly higher rates of seriously considering suicide in the past year (41%) compared to those who did have access (30%).

One in three (33%) LGBTQ college students seriously considered suicide in the past year, and 7% reported a suicide attempt in the past year.

Rates of considering suicide were higher among LGBTQ college students of color (35%), multisexual students (35%), and transgender and nonbinary students (39%),
LGBTQ students of color (9%) and transgender and nonbinary students (9%) reported significantly higher rates of attempting suicide in the past year compared to White LGBTQ students (6%) and cisgender LGBQ students (4%).

Nearly nine in ten LGBTQ college students (89%) reported that their college was accepting of LGBTQ people, and this was associated with the availability of LGBTQ-specific student services.
"These findings are strikingly clear: LGBTQ college students who reported having access to mental health services at school had dramatically lower odds of attempting suicide compared to those without access," said Dr. Jonah DeChants (he/him), Research Scientist at The Trevor Project.
"While college environments offer a number of positive and protective factors for LGBTQ students, the reality is that suicide risk still very much persists, especially among those who do not have access to affirming spaces and services. We urge all colleges and universities to realize that access to mental health care services, as well as LGBTQ-specific student services, on college campuses is critical for ensuring the mental health and safety of their LGBTQ student body," he added.
Read the report here (Link)
Black men account for 91% of HIV-related arrests in Louisiana
A new data interactive looks at the impact of HIV criminal laws on people living with HIV in nine states, including Louisiana
BATON ROUGE – Since 2011, as many as 176 people have had contact with Louisiana's criminal legal system because of allegations of HIV crimes, according to a new report by the Williams Institute at UCLA School of Law. HIV-related crimes are disproportionately enforced based on race and sex. In Louisiana, Black men represent 15% of the state population and 44% of people living with HIV, but 91% of those arrested for an HIV crime.

Using data obtained from the Louisiana Incident-Based Reporting System and from the state's most populous parishes, researchers found that enforcement of HIV crimes is concentrated in East Baton Rouge Parish, Orleans Parish, and Calcasieu Parish. Furthermore, the number of HIV incidents—or interactions with law enforcement involving allegations of HIV crimes—is not declining over time.

HIV criminalization is a term used to describe laws that either criminalize otherwise legal conduct or increase the penalties for illegal conduct based upon a person's HIV-positive status. Nearly two-thirds of U.S. states and territories currently have laws that criminalize people living with HIV.
A new data interactive looks at the impact of HIV criminal laws on people living with HIV in nine states, including Louisiana.

Louisiana has one criminal law related to HIV, which makes it a felony for a person who knows of their HIV-positive status to intentionally expose another person to HIV through sexual contact or other means without consent. The maximum sentence for an intentional exposure conviction is 10 years, and people convicted of an HIV crime are required to register on the state's sex offender registry for at least 15 years.

Louisiana's HIV criminal law does not require actual transmission, intent to transmit, or even the possibility of transmission to sustain a conviction. Between 2011 and 2022, incarceration for HIV crimes cost Louisiana at least $6.5 million.

"The cost of Louisiana's HIV criminal law is likely much higher. Even with only partial access to the state's criminal enforcement data, the trends were dramatic," said lead author Nathan Cisneros, HIV Criminalization Analyst at the Williams Institute. "Louisiana's HIV criminal law may undermine the state's public health efforts by deterring the communities most impacted by HIV, including people of color and sex workers, from seeking testing and treatment."  

KEY FINDINGS
Most HIV criminal incidents (80%) in Louisiana involved only allegations of an HIV-related crime; no other crimes were alleged in the incidents.
Black people—and especially Black men—were the majority of people identified as suspects and arrested for HIV-related crimes in Louisiana.

Across the state, 63% of suspects were Black and 45% were Black men. For incidents that resulted in arrest, all of those arrested were Black and 91% were Black men.
In New Orleans, close to 80% of all suspects were identified as Black and 58% were Black men.

Black people and women were overrepresented among victims of HIV-related incidents.

Across the state, Black women and white women each represented 28% of all victims.
In New Orleans, Black men were 58% of all victims.

Since 1998, there have been at least 47 separate HIV-related convictions resulting in sex offender registration, involving 43 people.
Most people (63%) on the sex offender registry because of an HIV-related conviction are on the registry only because of the HIV-related conviction.
Three-quarters of people on the sex offender registry for an HIV-related conviction were Black.
Guilty outcomes resulted in an average sentence of 4.3 years.
Incarcerating people for HIV-related charges has cost Louisiana at least $6.5 million.
This report is part of a series of reports examining the ongoing impact of state HIV criminalization laws on people living with HIV. Take a look at our new data interactive summarizing the findings of our research.
Moms for Liberty hiding behind front groups targeting schools
Moms for Liberty's Book Look & Book Looks are facilitating the book banning process as they gut public school libraries


By Olivia Little | WASHINGTON – As we enter Banned Books Week 2022, a new movement to gut public school libraries is sweeping the nation, with far-right "parental rights" group Moms for Liberty and two pro-censorship organizations — Book Look and Book Looks — at the forefront.
Moms for Liberty's book banning campaign is growing in both size and intensity, with a clear strategy: manufacture moral panic in your community to pressure public schools into removing titles with LGBTQ themes or discussions of racism in American history. With the help of Book Look and Book Looks, it's been increasingly successful.
With over 200 chapters, Moms for Liberty has become the largest driver of the nationwide book banning crusade, which has led to harassment and threats against public school teachers, librarians, and education officials. Moms for Liberty chapters have challenged Martin Luther King Jr. and the March to Washington because of "photographs of political violence" and Ruby Bridges Goes to School because of "racist remarks," among other objections. Moms for Liberty is also a vocally anti-LGBTQ organization and has advocated for trans bathroom bans in public schools.
Now, Media Matters has obtained documentation showing that Moms for Liberty has created "Books/Library Director" chapter positions that would be responsible for surveying and evaluating library book lists and challenging them within local school districts. These positions would allow each individual chapter to have a member organizing the gutting of public school libraries. One chapter has already started a "book review committee" and encouraged parents to go to their child's public school open house and take pictures of books in the library containing "material most of us would not want our kids reading."
Media Matters has also uncovered evidence that Moms for Liberty chapters "have teamed up" with Book Look and Book Looks, which appear to be distinct entities that are crowdsourcing parents' book reviews and using them as justification for literature bans in public schools. And while the two organizations are separate, they use nearly the same book rating system, have overlapping book reviews, and operate in a seemingly identical manner.
Book Look and Book Looks both collect reports to expedite the process of challenging books, helping conservative activists organize campaigns around parents' outrage and demand a book's removal without even reading it. Anonymous volunteers create reports by documenting examples of profane or inappropriate content with their corresponding page number, which are then packaged into "easy to understand book content reviews centered around objectionable content." Books are given a rating on a scale from zero to five, with zero being "appropriate for all audiences" and five being "might be arrested for reading at school board meetings."
The rating system allows heavily biased right-wing reviewers to disguise themselves as objective arbiters. For example, a Book Looks report about Alison Bechdel's Fun Home — an award-winning graphic novel about the author's "journey from childhood to college student to adult in relation to both her identity as a lesbian and her dynamic with her family, particularly her father who is a closeted gay man" — cites the depiction of "alternative sexualities" and "alternative gender ideologies" among other justifications for why it should be removed from school libraries. It was given a four rating: "Not for minors."
In addition to rating books, sharing out-of-context quotes on Facebook of "objectionable" books is another part of the groups' broader strategy that they say "gathers attention" on social media and "gets people engaged with outrage." Individuals are also encouraged to send school boards snippets of the most objectionable books and attend board meetings to "ask publicly about progress," or, "if you have brave volunteers, attempt to read some passages from these books and ask if the board thinks this is OK for minors. Let them stand behind this material and own it if they are not working to get rid of it."
Notably, Book Look's website directs parents to links about the anti-LGBTQ "grooming" smear and articles about Moms for Liberty "fighting against porn" in schools; it also provides users with anti-trans memes to spread on social media. Some of the group's infographics push back against the accusation that Book Look and Moms for Liberty encourage banning books, claiming that they "support the process of challenging and removing books in school libraries" and establishing "book boundaries" — which they argue is distinct from "the banning of books." (It's not.)
There is a clear electoral initiative in this strategy, as the last point on Book Look's plan of action is to "vote them [school board members] out next election if they refuse to work on this issue." Taking over school boards has been a key strategy of Moms for Liberty since its inception, and it's no surprise that the group's efforts are accelerating as the midterms approach.
In addition to overlapping strategies, there is an undeniable connection between Moms for Liberty and these two organizations. Book Look was originally formed as the Moms for Liberty Library Book Committee, and while Book Looks claims to be unaffiliated with Moms for Liberty, Book Riot uncovered that the organization was actually spearheaded by a Moms for Liberty member. Book Looks also uses the same rating system that was shared on the Moms For Liberty Brevard County public Facebook page one month before the group formally began.
Even though the organizations are clearly tied, they have successfully duped reporters. The Washington Post extensively reported on Book Look and Book Looks without mentioning their close affiliation with Moms for Liberty (although the piece did quote the chair of a local Moms for Liberty chapter praising the group's efforts to "prevent children from encountering sexually explicit material"). MIT's Technology Review did the same.
Moms for Liberty has positioned itself at the center of the book banning movement to whitewash American history and push an anti-LGBTQ agenda while placing right-wing propaganda in school libraries instead. And it is using the cover of supposed parent reviews to advance this right-wing campaign, intentionally stoking outrage and encouraging distrust in public schools.
********************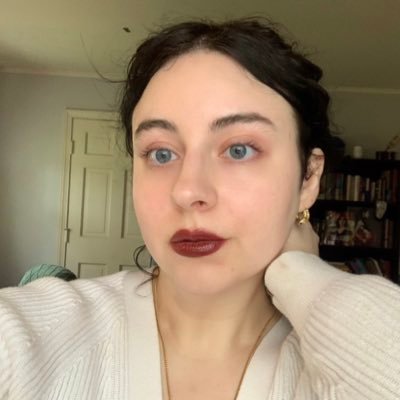 Olivia Little is a researcher at Media Matters. She holds a bachelor's degree in law and public policy from Indiana University. Olivia previously worked as a research associate for Sen. Bernie Sanders' 2020 presidential campaign.
The preceding article was previously published by Media Matters for America and is republished with permission.