Safety & 'incidents' cited as reasons closing 6 LA area Starbucks
One community impacted by the decision is WeHo as its store has been a gathering point for Wehoans since it opened 27 years ago in 1995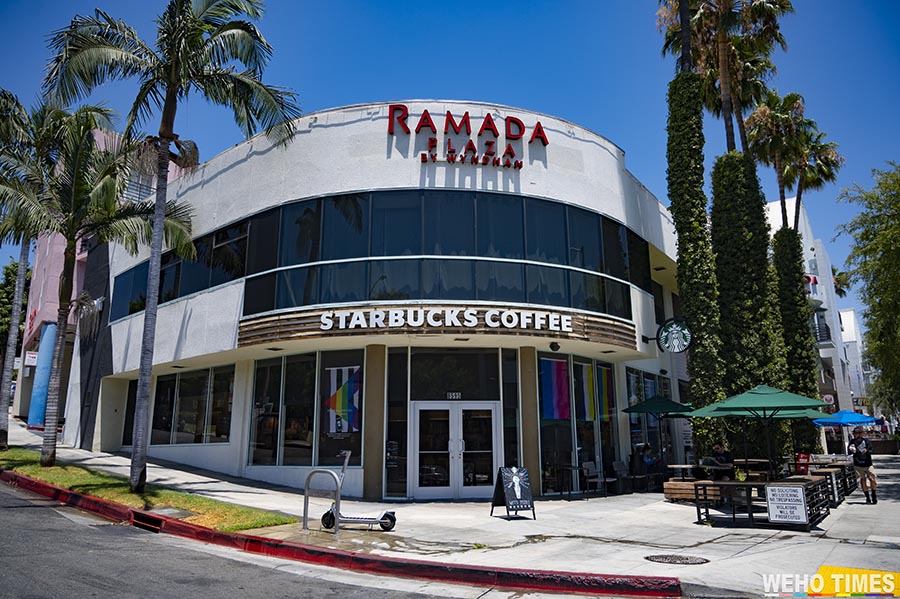 LOS ANGELES – In a letter written for its employees two senior vice presidents of U.S. operations for coffee-house retail giant Starbucks cited the reasons the company is closing six locations in Los Angeles by the end of the month.
Safety concerns for employees and customers are behind the decision to shutter the locations Debbie Stroud and Denise Nelson, senior vice presidents of U.S. operations wrote.
One community adversely impacted by the company's decision is West Hollywood, whose Starsbucks located on the corner of Santa Monica Boulevard and Westmount Drive, at 8595 Santa Monica Boulevard in the Ramada Plaza, has been a gathering point for Wehoans since it opened 27 years ago in 1995.
In the letter, Stroud and Nelson said the company was prioritizing "creating a safe, welcoming, and kind third place." The company's Third Place policy dictates stores should be a "safe and welcoming public space" and employees, such as baristas, are encouraged and expected to address "disruptive behaviors."
While not specifically addressing the closures of any specific stores in the letter to employees, it is heavily implied that complaints and incident reports at some locations have caused employees to feel unsafe or dissatisfied with working conditions.
Many of the locations have large homeless populations in the area nearby.
"We read every incident report you file – it's a lot," the letter reads.
There has been sporadic reports of disturbances caused by unruly patrons or others within affected stores but no incidents of significant criminal nature recorded by either the LAPD or the LA County Sheriff's department.
Starbucks has confirmed that the local stores that will have their doors shuttered are located at:
1st and Los Angeles (inside the Doubletree hotel)
2nd and San Pedro
Hollywood and Vine
Hollywood and Western
Ocean Front Walk (Santa Monica Pier)
Santa Monica and Westmount
The company also confirmed that employees in the closing stores will have the opportunity to transfer to other locations.
The stores are expected to close by the end of the month.
The closures come amid a groundswell of support for unionization efforts at Starbucks locations across the nation according to KTLA and the WeHo Times. However, none of the planned closures appear to be happening at stores with significant unionization efforts.
A local retailer who operates a blogsite wrote in a blog post that the recent enactment of a minimum wage ordinance by the City of West Hollywood was a primary reason for the closure of its Ramada Plaza storefront, although a company spokesperson indicated to the Blade that wasn't a possibility considered.
From KTLA:
L.A. County Parks Girls Empowerment Conference
All-day event will inspire girls to turn dreams into reality, with fun-filled workshops and a Girl Power Lunch Party!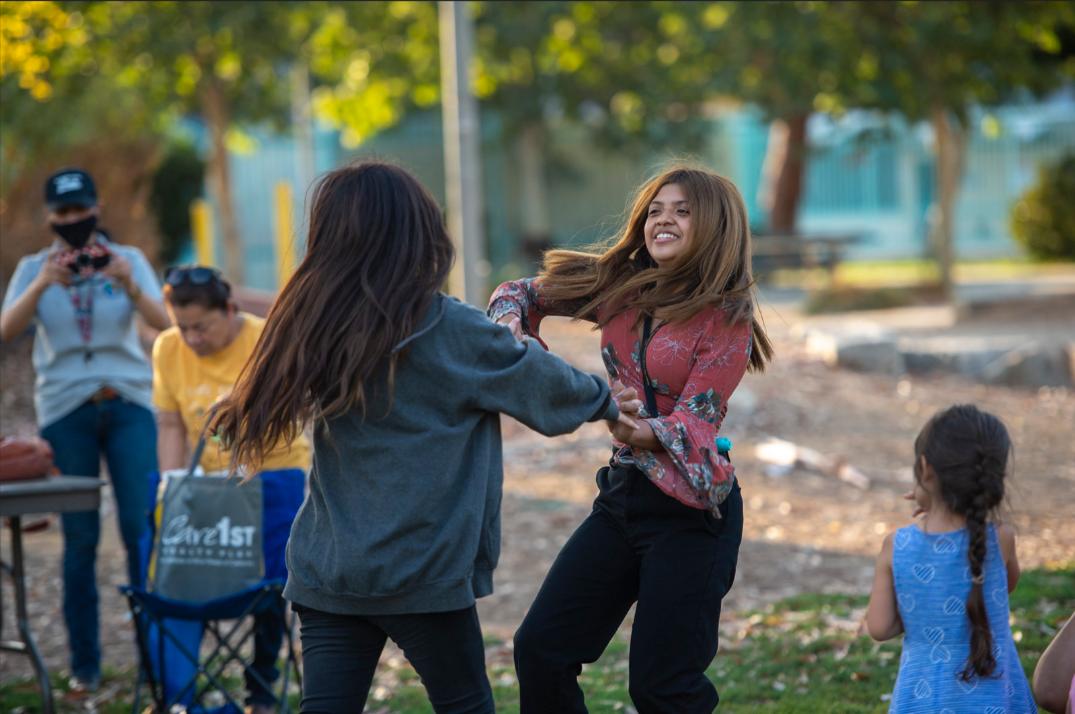 LOS ANGELES – L.A. County Parks is encouraging young girls across the Southland to join together and learn how to turn their dreams into reality, receive wisdom from successful women innovators, connect with their peers, and exercise their girl power with a rollicking dance party, during the 8th annual "I Matter: Girls Empowerment Conference" on Saturday, Oct. 1.
Themed "Girls with Dreams Become Women with Vision", this year's conference seeks to inspire young girls to pursue their dreams and educate them on becoming successful and powerful women in a global society. The event, which runs from 10 a.m. to 3 p.m., is free and open to girls ages 12-18, and will be held East Los Angeles College.
The Girls Empowerment Conference is made possible by the generous support of the Los Angeles County Probation, Recreation and Parks and Public Health Departments and East Los Angeles College.
The Honorable Judge Olivia Rosales, a Judge of the Los Angeles County Superior Court-Southeast District, will be the Keynote Speaker, kicking off a day of informative and fun-filled interactive workshops where girls can learn from experts about what it takes to be successful in today's world, create once-in-a-lifetime opportunities, and become empowered to make their dreams come true.
All this and lots of SWAG and a DJ-powered Girl Power Lunch Party!
The interactive workshops will include:
Girls Directing Change – view and discuss powerful short films created by youth aimed at educating young people about critical mental health and social justice issues.
Step into Your Power – an unapologetic space where girls to tap into their strengths and cultivate a feeling of belonging in all spaces.
Be YOU Vision Board – Focus on building self-love, self-esteem and finding genuine happiness by being your true self
Think You Can Dance? – join the groove and immerse yourself in the movement and culture of hip hop and other popular dance styles.
The Art of Spinning – get hands-on experience of spinning like a club DJ while also learning the career and business side of DJing!
You Throw Like a Girl – learn how women have been breaking gender stereotypes in the field of sports, politics, and business; not only on the field but off the field as well
GEC Resource Activation – spend some time networking, connecting with peers, enjoying art-based activities and resources hosted by various government and community-based organizations
"I Matter: Girls Empowerment Conference" is free but registration is limited.
Complimentary transportation will also be available at the following locations and times:
El Cariso Community Regional Park: 13100 Hubbard St, Sylmar (pickup at 8:00 a.m.)
Crescenta Valley Community Regional Park: 3901 Dunsmore Ave, Glendale (pickup at 8:15 a.m.)
Loma Alta Park: 3330 N Lincoln Ave, Altadena (pickup at 8:30 a.m.)
Jackie Robinson Park: 8773 East Ave., Littlerock (pickup at 8:00 a.m.)
George Lane Park: 5520 W Ave L-8, Quartz Hill (pickup at 8:30 a.m.)
Amelia Mayberry Park: 13201 Meyer Rd, Whittier (pickup at 8:00 a.m.)
Adventure Park: 10130 Gunn Ave, Whittier (pickup at 8:15 a.m.)
Sorensen Park: 11419 Rose Hedge Dr, Whittier (pickup 8:30 a.m.)
East Rancho Dominguez Park: 15116 Atlantic Ave., East Compton (pickup at 8:00 a.m.)
Mona Park: 2291 E. 121st St., Compton (pickup at 8:15 a.m.)
Ted Watkins Memorial Park: 1335 E 103rd St, Los Angeles (pickup at 8:00 a.m.)
Mary M. Bethune Park: 1244 E 61st St, Los Angeles (pickup at 8:15 a.m.)
Franklin D. Roosevelt Park: 7600 Graham Ave, Los Angeles (pickup at 8:15 a.m.)
Del Aire Park: 12601 S Isis Ave, Hawthorne (pickup at 8:00 a.m.)
Lennox Park: 10828 Condon Ave, Inglewood (pickup at 8:10 a.m.)
Athens Park: 12603 S Broadway, Los Angeles (pickup at 8:30 a.m.)
Parents do not attend the conference as this is an event solely for girls ages 12-18.
For more information, including transportation options, please visit the 2022 Girls Empowerment Conference – Parks & Recreation (lacounty.gov).
Superior Court Judge rules search warrant of Sheila Kuehl proper
Kuehl has denied any involvement in the awarding of contracts to operate a sex-harassment hotline for transit riders and employees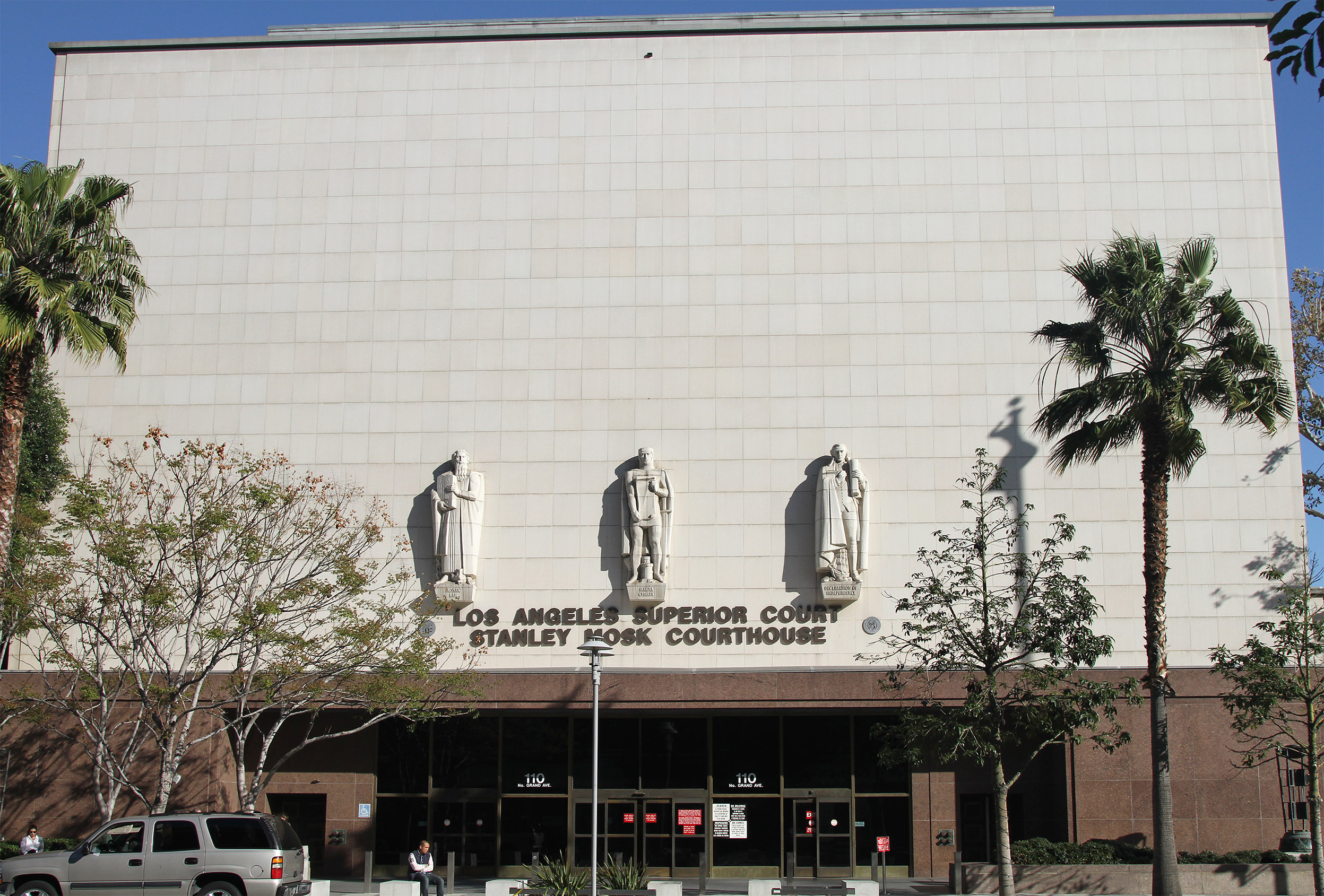 LOS ANGELES – Superior Court Judge William Ryan has ruled that the search warrants of the home of Out Los Angeles County Supervisor Sheila Kuehl and others by the Los Angeles County Sheriff's investigators were properly obtained.
Ryan however also stipulated in his ruling the evidence gathered as a result of the search warrants be turned over to the office of California Attorney General Rob Bonta who took over the investigation earlier this week.
Supervisor Kuehl, the Metropolitan Transportation Authority and the nonprofit group Peace Over Violence had petitioned Ryan to have to have seized electronic equipment returned. Attorneys for Kuehl, MTA, and the non-profit told the court that not having the equipment — including computers and hard drives — was hampering their clients' ability to do their jobs.
In ruling against that request KABC 7 reported, Ryan maintained his previous order barring the Sheriff's Department from conducting any searches of the equipment before it is turned over to the Attorney General's Office. The judge also indicated that a special master will likely need to be appointed by the court to review the seized items to identify any "privileged" material.
The Sheriff's Department's Public Corruption Unit which had been conducting the ongoing years long probe was accused of targeting political opponents of LA County Sheriff Alex Villanueva, who has continued to deny those allegations.
That probe reported KABC 7 involving Kuehl — a vocal critic of Villanueva — focuses on allegations that she helped steer a series of no-bid Metro contracts to the nonprofit Peace Over Violence, which is run by Patti Giggans, a longtime close friend of Kuehl.
Kuehl has denied any involvement in the awarding of contracts to operate a sex-harassment hotline for transit riders and employees, saying she was unaware of them and did not vote on them as a member of the Metro Board of Directors. The contracts totaled more than $800,000.
Sheriff's investigators last week served the search warrants at the homes of Kuehl and Giggans. They also searched their offices, along with offices at Metro and the Metro Office of Inspector General.
The Sheriff, who continues to state publicly that he has recused himself from overseeing the investigation, said that he had written a letter to AG Bonta alleging that LA County Inspector General Max Huntsman and staff had alerted Kuehl to the search prior to its execution.
That letter prompted Bonta to announce his office would investigate the claim.
KABC reports Villanueva also sent a letter to the County Board of Supervisors, demanding that Huntsman — with whom he has repeatedly clashed over Huntsman's requests for department records — be removed from his inspector general position since he is now the target of at least two Attorney General's Office investigations.
From KABC 7:
Supervisor Kueh's lawyers: LASD search 'LA Confidential'
California Atty. Gen. Rob Bonta on Tuesday took control from the LASD of a controversial criminal investigation into Supervisor Kuehl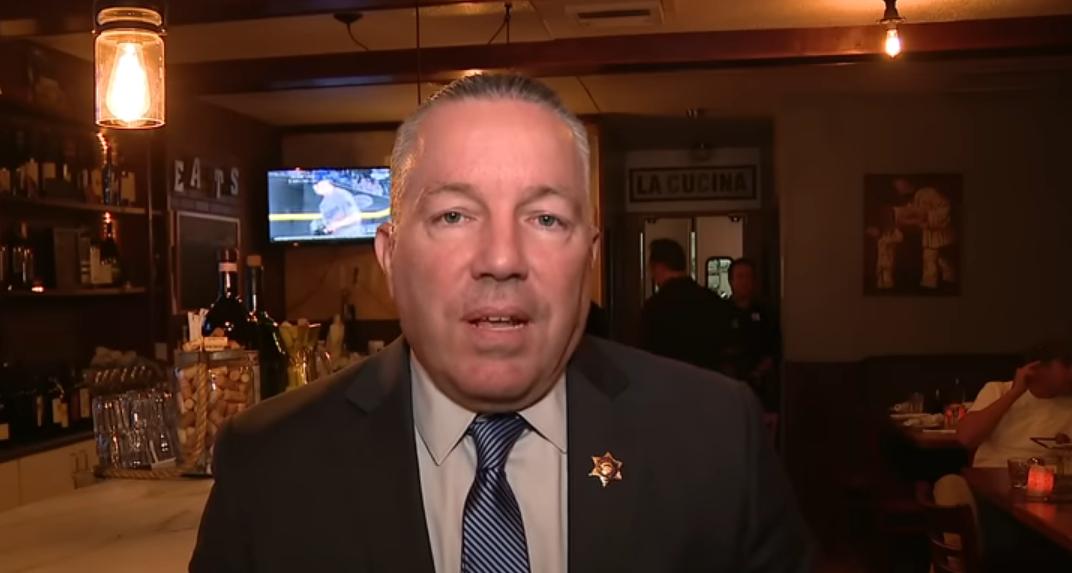 LOS ANGELES – In a motion filed Monday, attorney's for Los Angeles County Supervisor Sheila J. Kueh, called the September 14 search of her Santa Monica residence by LA County Sheriff's investigators a scene straight out of "L.A. Confidential." Kueh attorney Chery L. 0″Connor also decried the search labeling it a politically-motivated and retaliatory raid.
The Los Angeles Times reported Tuesday evening that California Attorney General Rob Bonta took control from the Los Angeles County Sheriff's Department of the controversial criminal investigation into Supervisor Kuehl and others, saying in a letter to sheriff's officials that sidelining the department was in the "public interest."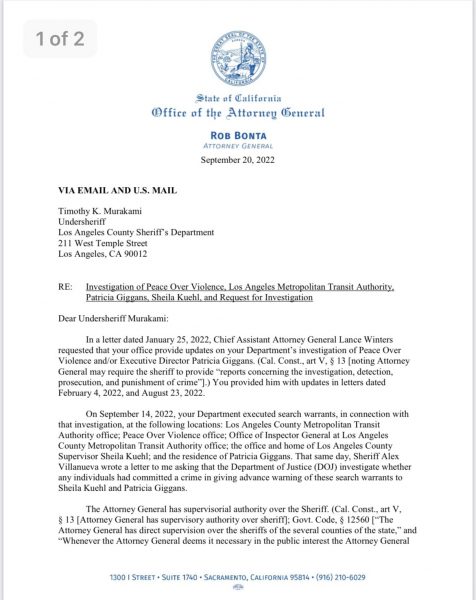 Bonta's decision Tuesday comes amid mounting questions about the department's handling of the probe and allegations from Kuehl and others that Sheriff Alex Villanueva is using it to attack political enemies.
In the Monday filing, the Out county supervisor's legal team asked the Los Angeles Superior Court for an emergency order quashing the warrant and asking the court to order the LASD to return all of the property seized, stop an active search of any and all computers and electronic devices and a special master to review any forensically imaged copies of the devices.
In their request the attorney's also noted that the affidavit in support of the search warrant is "plainly insufficient" and lacks any evidence, much less probable cause, that Supervisor Kuehl was involved in, influenced, or benefitted in any way from the award of Los Angeles County Metropolitan Transit Authority ("MTA") contracts awarded to the LA non-profit Peace Over Violence.
"It lacks any evidence, much less probable cause," the motion said, and argued that the warrant is, "fatally defective and was obtained under highly suspicious circumstances."
The Public Corruptions Unit of the Los Angeles County Sheriff's Department alleged that Kuehl steered a now-defunct MTA contract to her longtime friend Patti Giggans, who runs the non-profit.
NBC 4 LA reported that Kuehl's is the second challenge aimed at stopping the search warrant served September 14 at her home and office, following an initial "motion to quash" filed by an attorney representing the Metropolitan Transportation Authority's Office of Inspector General, another of the search targets.
LA Superior Court Judge William Ryan ordered the Sheriff's Department last Thursday to cease its examination of two computers taken from the MTA OIG's office and return them, and scheduled a hearing for Thursday with a list of questions he expects LASD to answer.
The politically charged investigation in part stems from a whistleblower complaint by a former disgruntled MTA employee Jennifer Loew, who alleged improper MTA contract dealings by both Kuehl and Giggans, which both women have vehemently denied.
Speaking with reporters last week as the search was underway in her home, Kuehl claimed the investigation by the sheriff's department stems from a "bogus non-issue" related to claims brought on by a the disgruntled MTA employee.
"We didn't vote on a contract, we didn't even know about the contract," said Kuehl, who claims the employee's issue comes from an alleged contract brought on by METRO that was negotiated with Peace Over Violence, which Kuehl said she did not vote on. "These deputies have been brought into something that is kind of non-existent."
She continued saying, "There's no claim of any crime. There's no basis for this."
The Office of the Los Angeles County District Attorney George Gascón indicated the office was not inclined to take action on the results of the search by the LASD. The LADA also noted in a statement that "The allegation was investigated by LASD & submitted for filing consideration in September 2021. We reviewed the case and determined that the state of the evidence at that time did not prove criminal conduct beyond a reasonable doubt. LASD indicated that they would continue to investigate."
The DA's office went on to note that it was not notified of last week's search nor was the warrant disclosed to the office and as such it was declining to defend the matter in court if challenged.
NBC 4 LA also reported that it appeared that Sheriff's investigators had gone "judge shopping" as Superior Court Judge Ryan raised that issue himself in his ruling.
Why the Sheriff's Department went to a new judge for last week's warrant, after a different judge authorized the LASD to search the same locations, under the guise of the same investigation, in March, 2021 Ryan wanted to know.
"Why, after Judge Hunter was going to require a Special Master, did the Sheriff immediately seek a warrant from a different judge, and who made that decision," Judge Ryan wrote in the order requiring answers from LASD.
Kuehl has garnered outspoken support over the search by the LASD including her fellow Out politician, openly gay Los Angeles City Councilman Mike Bonin, who wrote on Twitter:
"A corrupt sheriff with a track record of abusing his power and trying to silence and intimidate his critics is conducting a bogus, vindictive, politically motivated witch hunt against Sheila Kuehl, a public official of the highest integrity."
In another Tweet Bonin pointed out: "It's worth noting to connect the dots that the judge who signed the warrant (Craig Richman) has a longtime special relationship with the head of Villanueva's political enemies unit (Mark Lillienfield)." He also linked to an Los Angeles Times article describing the sheriff's unit that targeted political enemies of LA County Sheriff Alex Villanueva.
In an emailed statement Tuesday, a grouping of heads of LGBTQ non-profits voiced their support, although when asked by the Blade why there was a delayed response in issuing support to Supervisor Kuehl, a spokesperson for the group, LA LGBT Center head Joe Hollendoner replied;
"A very appropriate question. Truth be told, it took a bit of time for us to decide on an action and draft a statement. Plus, we really needed to contemplate risk of retaliation. No new developments have occurred that prompted this coming out today."
In a follow-up question Hollendoner admitted that fear of retaliation was that potentially from Sheriff Alex Villanueva.
Statement:
L.A. LGBTQ+ Community Leaders Statement on Sheriff Department's Unprecedented Action Towards Supervisor Sheila Kuehl and Patti Giggans
We, the undersigned group of Los Angeles LGBTQ+ community leaders, were deeply alarmed and concerned by the news reports, photos, and video footage of the Los Angeles Sheriff's Department raiding Los Angeles County Supervisor Sheila Kuehl's home at dawn on Wednesday, September 14, escorting Supervisor Kuehl from her home barefoot, and depriving the County Supervisor of her phone. We were equally dismayed to learn that these were then followed by Sheriff's investigators acting similarly towards Civilian Oversight Commissioner, Patti Giggans, another member of the LGBTQ+ community, who has long served our community.
Facts about what led to the Sheriff's Department's taking this invasive action are extremely limited. What is known is that the Los Angeles District Attorney's Office evaluated the evidence in the case, and stated that it "did not prove criminal conduct beyond a reasonable doubt." This fact alone suggests that due process was not followed. In the aftermath of Wednesday's raid, the district attorney's office stated that it was not aware of the search warrants used to invade Supervisor Kuehl's house and that, for this reason, "we do not intend to defend it if challenged in court." This unprecedented lack of coordination between the Sheriff's and District Attorney's offices gives credence to claims that this is a baseless political attack by Sheriff Alex Villanueva against his political opponents.
While most of the facts are unknown about the Sheriff's extreme actions toward Sheila and Patti, we would like to point out what we hold as truths about these two public servants and this investigation. First, we have deep respect and admiration for both. The two women have dedicated decades of their lives to addressing violence within our communities, only to have an act of violence performed on them with the raiding of their homes and offices. Second, we have seen both women consistently act with the highest level of ethics and integrity. None of us have ever observed behavior on either's part that makes us think that Sheila or Patti would violate the clear due process the County uses when awarding contracts. Finally, the LGBTQ+ community has had a long history of discrimination and harms at the hands of law enforcement. While much progress has been made in recent years on this front, we are deeply concerned that the safety of our community and its leaders could be placed in jeopardy if the Sheriff's Department continues to disregard due process and this behavior goes unchecked.
As leaders of nonprofit organizations, many of which receive contracts from Los Angeles County, we believe part of our responsibility to our community is to hold elected officials accountable. To that end, we will be watching the developments in the investigation of Supervisor Kuehl and Patti Giggans very closely. We are prepared to mobilize our community to take necessary action and to hold officials accountable as the facts of this case continue to be revealed.
Signed,
Alexis Adsit; Benjamin Anderson Bashein; Evelin Montes; Jim Mangia; Joe Hollendoner; Keith McNutt; Mason Funk; Richard Zaldivar; Steven Roth; Tony Valenzuela; Tony Hoang
Supervisor Kuehl's motion to quash: