L.A. County ready for launch of national 988 suicide & crisis lifeline
Anyone experiencing a mental health crisis or who has loved one that is in trouble can dial this short, easy to remember number and get help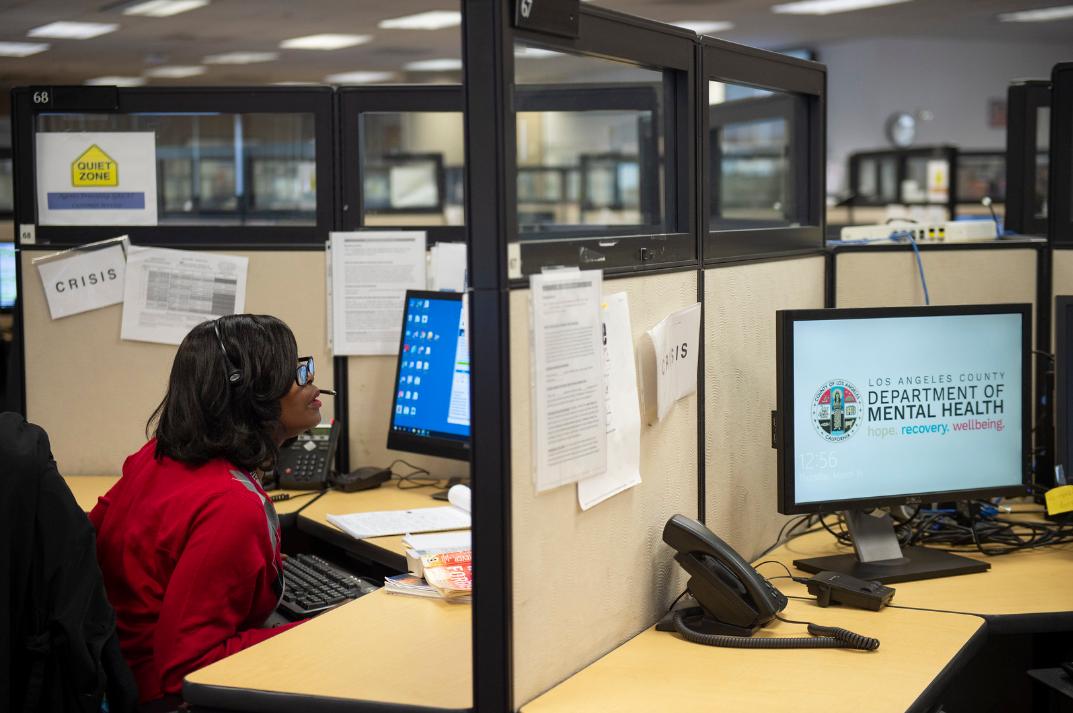 LOS ANGELES — Beginning tomorrow, Saturday, July 16, people nationwide who are experiencing a mental health crisis and in need of immediate help will be able to dial or text 988 and receive assistance through the new Suicide and Crisis Lifeline number.
As the lead agency in developing a seamless roll out of 988, Los Angeles County Department of Mental Health (LACDMH) has been preparing for this launch for more than a year to ensure operational logistics and response teams are in place to enable Los Angeles County community members to call 988 and receive immediate help during a mental health crisis.
"988 is a game changer," said Los Angeles County Supervisor Janice Hahn, who has championed the County's preparation for the 988 hotline. "Starting this weekend, anyone experiencing a mental health crisis or who has loved one that is in trouble can dial this short, easy to remember number and get connected to help."
"We are excited for the nationwide roll out of the 988 Suicide & Crisis Lifeline number, which will make it easier for people experiencing or affected by mental health crises to get immediate life-saving help to support their safety and well-being. A key component of this new service is the availability of trained psychiatric mobile crisis response teams who can be connected to through the 988 line when necessary," said Lisa Wong, Psy.D., Acting Director of Los Angeles County Department of Mental Health. "LACDMH is also proud to continue our partnership with Didi Hirsch Mental Health Services, which will serve as the 988 provider in L.A. County, to provide this crucial resource to our residents and communities, now accessible by simply calling or texting 988."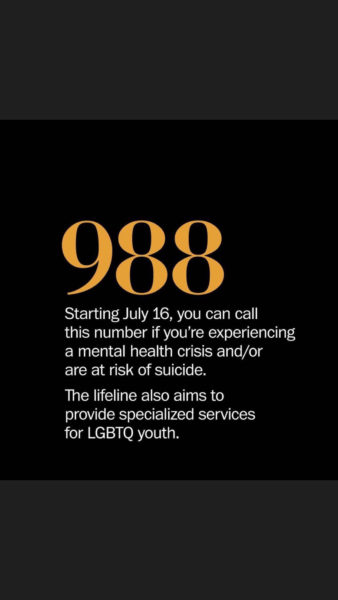 LA County's 988 Call Center Launches this Weekend
Starting this weekend, a new 988 Call Center operated by Didi Hirsch will be ready to take calls coming into the 988 hotline in Los Angeles County. Trained operators will triage callers to receive the appropriate services, including suicide crisis counseling over the phone and mental health de-escalation counseling over the phone. They will also triage callers to determine when dispatching a mobile crisis team is appropriate and, in rare cases, connection to law enforcement when safety is of concern.
Mobile Response Teams Increased
In preparation for the launch of 988, L.A. County has increased the number of teams of mental health professionals available to respond in-person to individuals experiencing a mental health crisis. The L.A. County Department of Mental Health now operates Psychiatric Mobile Response Teams (PMRT) that consist of unarmed mental health workers who respond in person to people in crisis.
These teams operate between the hours of 8 a.m. and 2 a.m. In the coming weeks, L.A. County will be expanding the number of PMRTs available and launching new Mobile Crisis Outreach Teams (MCOTs) that will supplement them by providing crisis response outside of PMRT hours, making the services available 24/7. Both PMRTs and MCOTs will be connected to through the 988 Call Center.
"In some cases, talking to a professional on the phone won't be enough," said Supervisor Janice Hahn. "That is why it is so important that we have teams of mental health professionals across the County who can drive out directly to a person in crisis, deescalate situations, and connect people with long-term help. We need to expand these teams so that we have enough to respond to every mental health crisis across the County where they could be helpful and get there quickly so that it is a viable alternative to 911."
Brandon Tsay; hero who disarmed Monterey Park shooter honored
The White House announced that President Joe Biden has invited Tsay to be his guest at the State of the Union Address on February 7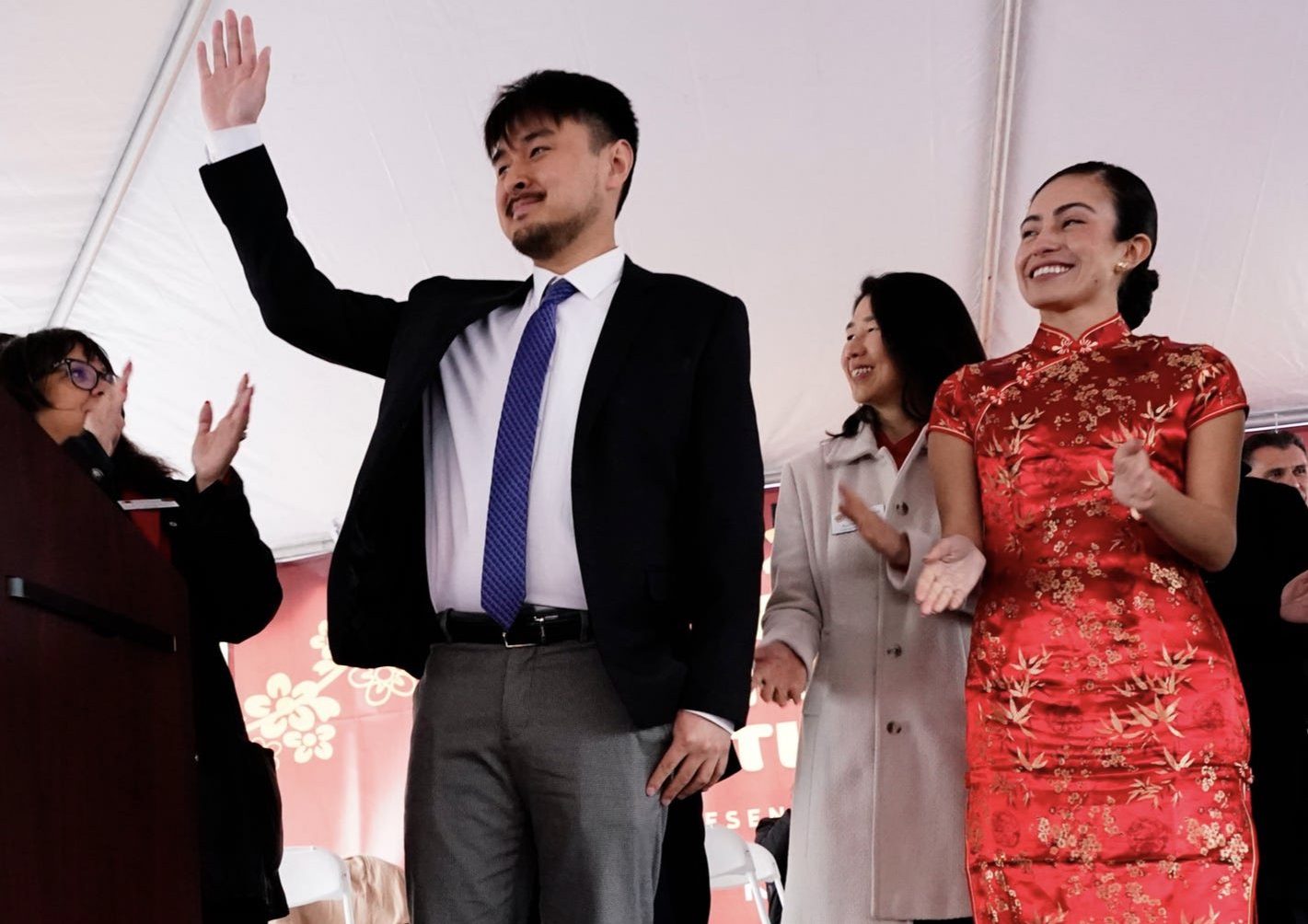 ALHAMBRA, Calif. – The City of Alhambra honored Brandon Tsay, the hero who disarmed the Monterey Park shooting suspect, at a ceremony this past Sunday. Tsay, 26, was awarded a medal of courage from the Alhambra Police Department. 
The White House also announced that President Joe Biden has invited Tsay to be his guest at the State of the Union Address on February 7.
In a surveillance video, Tsay is seen struggling to take a weapon away from the deceased suspect, Huu Can Tran, in the lobby of his family's dance studio, the Lai Lai Ballroom, in Alhambra eventually gaining control of the gun causing Tran to flee.
In an interview with ABC News anchor Robin Roberts in an interview last Monday on "Good Morning America," Tsay told Roberts that the gunman was "looking around the room" as if he was "looking for targets — people to harm."
"That's when I turned around and saw that there was an Asian man holding a gun. My first thought was I was going to die here, this is it."
"He started prepping the weapon and something came over me," Tsay said. "I realized I needed to get the weapon away from him. I needed to take this weapon, disarm him or else everybody would have died."
"When I got the courage, I lunged at him with both my hands, grabbed the weapon and we had a struggle," he added. "We struggled into the lobby, trying to get this gun away from each other. He was hitting me across the face, bashing the back of my head."
The Los Angeles County Sheriff's Robbery-Homicide division is piecing together the facts as to why Tran killed 11 people and wounded nearly a dozen others others in the mass shooting at the Star Ballroom in Monterey Park before traveling to the Lai Lai Ballroom.
"The carnage would have been so much worse had it not been for Brandon Tsay," California U.S. House Representative Judy Chu whose District includes Monterey Park said Sunday during the ceremony.
Rep. Chu also presented Tsay with a certificate of congressional recognition, calling his story "was so amazing" that she noted she had asked him to be her guest at the State of the Union address on Feb. 7. According to the congresswoman though, barely an hour after her request to him, the President called Tsay to personally invite him to be his guest.
According to the White House, the president in the call told Tsay: "I wanted to call to see how you're doing and thank you for taking such incredible action in the face of danger. I don't think you understand just how much you've done for so many people who are never going to even know you. But I want them to know more about you.
"You have my respect," Biden added. "You are America, pal. You are who we are — no, no, you are who we are. America's never backed down, we've always stepped up, because of people like you."
There was also a highly visible law enforcement presence at Sunday's event, held during the city's own Lunar New Year Festival.