NBC News: One night in America- the gun violence epidemic plaguing U.S.
The report focuses on one night, Saturday, July 16th, 2022 to show just how regular, and pervasive, gun violence is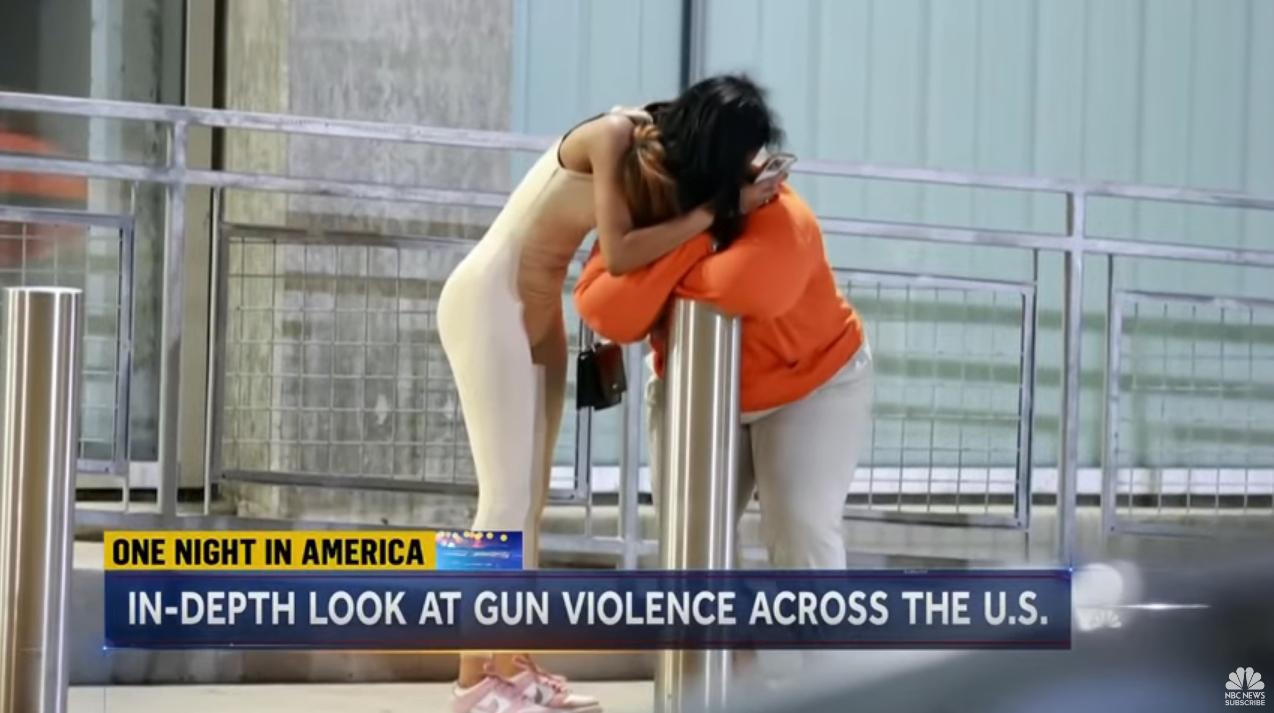 NEW YORK – In an extraordinary, in depth report, NBC News goes inside the gun violence epidemic affecting America's cities. Correspondents Kate Snow, Gabe Gutierrez, Gadi Schwartz, and Jesse Kirsch embed with police, hospitals, and community activists to see how gun violence is tearing through communities.
Their report focuses on one night, Saturday, July 16th, to show just how regular, and pervasive, gun violence is.
WATCH:
Moms for Liberty hiding behind front groups targeting schools
Moms for Liberty's Book Look & Book Looks are facilitating the book banning process as they gut public school libraries


By Olivia Little | WASHINGTON – As we enter Banned Books Week 2022, a new movement to gut public school libraries is sweeping the nation, with far-right "parental rights" group Moms for Liberty and two pro-censorship organizations — Book Look and Book Looks — at the forefront.
Moms for Liberty's book banning campaign is growing in both size and intensity, with a clear strategy: manufacture moral panic in your community to pressure public schools into removing titles with LGBTQ themes or discussions of racism in American history. With the help of Book Look and Book Looks, it's been increasingly successful.
With over 200 chapters, Moms for Liberty has become the largest driver of the nationwide book banning crusade, which has led to harassment and threats against public school teachers, librarians, and education officials. Moms for Liberty chapters have challenged Martin Luther King Jr. and the March to Washington because of "photographs of political violence" and Ruby Bridges Goes to School because of "racist remarks," among other objections. Moms for Liberty is also a vocally anti-LGBTQ organization and has advocated for trans bathroom bans in public schools.
Now, Media Matters has obtained documentation showing that Moms for Liberty has created "Books/Library Director" chapter positions that would be responsible for surveying and evaluating library book lists and challenging them within local school districts. These positions would allow each individual chapter to have a member organizing the gutting of public school libraries. One chapter has already started a "book review committee" and encouraged parents to go to their child's public school open house and take pictures of books in the library containing "material most of us would not want our kids reading."
Media Matters has also uncovered evidence that Moms for Liberty chapters "have teamed up" with Book Look and Book Looks, which appear to be distinct entities that are crowdsourcing parents' book reviews and using them as justification for literature bans in public schools. And while the two organizations are separate, they use nearly the same book rating system, have overlapping book reviews, and operate in a seemingly identical manner.
Book Look and Book Looks both collect reports to expedite the process of challenging books, helping conservative activists organize campaigns around parents' outrage and demand a book's removal without even reading it. Anonymous volunteers create reports by documenting examples of profane or inappropriate content with their corresponding page number, which are then packaged into "easy to understand book content reviews centered around objectionable content." Books are given a rating on a scale from zero to five, with zero being "appropriate for all audiences" and five being "might be arrested for reading at school board meetings."
The rating system allows heavily biased right-wing reviewers to disguise themselves as objective arbiters. For example, a Book Looks report about Alison Bechdel's Fun Home — an award-winning graphic novel about the author's "journey from childhood to college student to adult in relation to both her identity as a lesbian and her dynamic with her family, particularly her father who is a closeted gay man" — cites the depiction of "alternative sexualities" and "alternative gender ideologies" among other justifications for why it should be removed from school libraries. It was given a four rating: "Not for minors."
In addition to rating books, sharing out-of-context quotes on Facebook of "objectionable" books is another part of the groups' broader strategy that they say "gathers attention" on social media and "gets people engaged with outrage." Individuals are also encouraged to send school boards snippets of the most objectionable books and attend board meetings to "ask publicly about progress," or, "if you have brave volunteers, attempt to read some passages from these books and ask if the board thinks this is OK for minors. Let them stand behind this material and own it if they are not working to get rid of it."
Notably, Book Look's website directs parents to links about the anti-LGBTQ "grooming" smear and articles about Moms for Liberty "fighting against porn" in schools; it also provides users with anti-trans memes to spread on social media. Some of the group's infographics push back against the accusation that Book Look and Moms for Liberty encourage banning books, claiming that they "support the process of challenging and removing books in school libraries" and establishing "book boundaries" — which they argue is distinct from "the banning of books." (It's not.)
There is a clear electoral initiative in this strategy, as the last point on Book Look's plan of action is to "vote them [school board members] out next election if they refuse to work on this issue." Taking over school boards has been a key strategy of Moms for Liberty since its inception, and it's no surprise that the group's efforts are accelerating as the midterms approach.
In addition to overlapping strategies, there is an undeniable connection between Moms for Liberty and these two organizations. Book Look was originally formed as the Moms for Liberty Library Book Committee, and while Book Looks claims to be unaffiliated with Moms for Liberty, Book Riot uncovered that the organization was actually spearheaded by a Moms for Liberty member. Book Looks also uses the same rating system that was shared on the Moms For Liberty Brevard County public Facebook page one month before the group formally began.
Even though the organizations are clearly tied, they have successfully duped reporters. The Washington Post extensively reported on Book Look and Book Looks without mentioning their close affiliation with Moms for Liberty (although the piece did quote the chair of a local Moms for Liberty chapter praising the group's efforts to "prevent children from encountering sexually explicit material"). MIT's Technology Review did the same.
Moms for Liberty has positioned itself at the center of the book banning movement to whitewash American history and push an anti-LGBTQ agenda while placing right-wing propaganda in school libraries instead. And it is using the cover of supposed parent reviews to advance this right-wing campaign, intentionally stoking outrage and encouraging distrust in public schools.
********************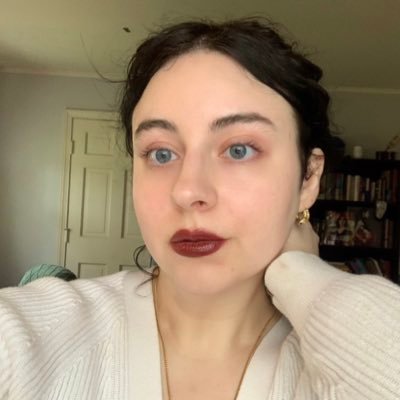 Olivia Little is a researcher at Media Matters. She holds a bachelor's degree in law and public policy from Indiana University. Olivia previously worked as a research associate for Sen. Bernie Sanders' 2020 presidential campaign.
The preceding article was previously published by Media Matters for America and is republished with permission.
Bisexual employees are less likely to be out at work
Cisgender bisexual and gay men often report higher rates of unfair treatment at work compared to lesbian and bisexual women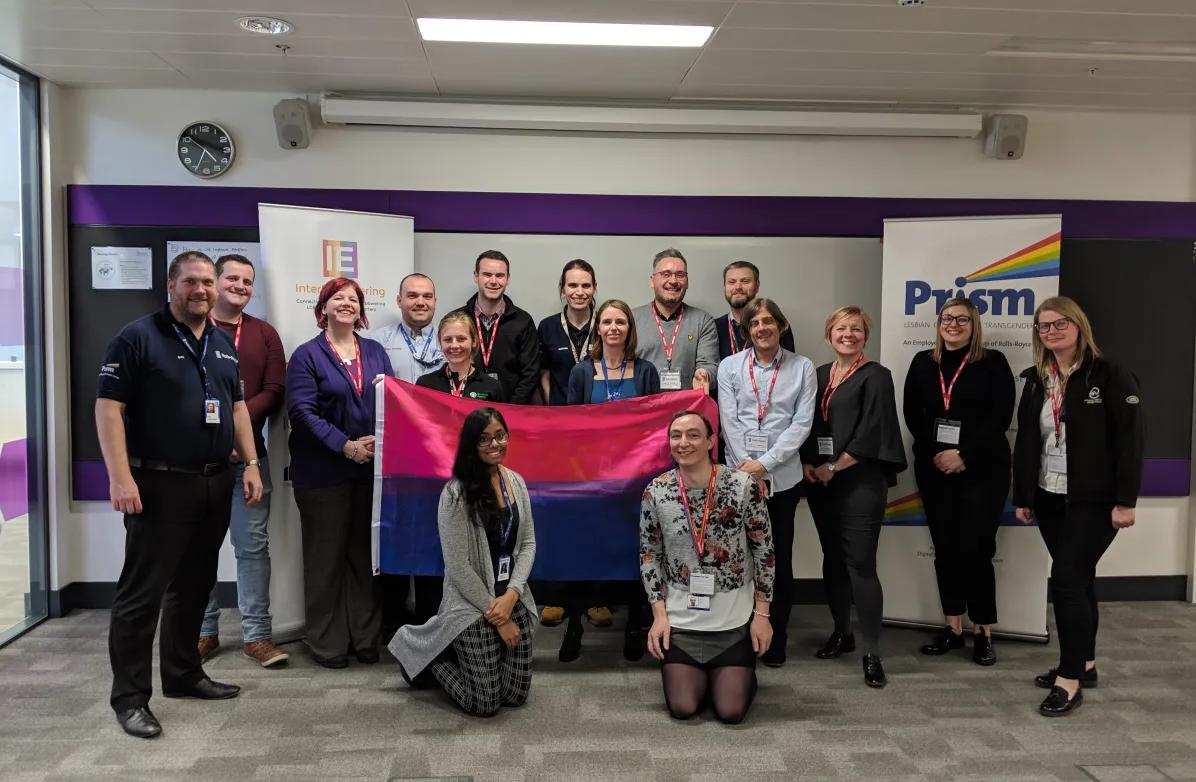 LOS ANGELES – A new study by the Williams Institute at UCLA School shows that cisgender bisexual employees are less likely to be open about their sexual orientation at work than cisgender gay and lesbian employees.
Only about one-third (36%) of cisgender bisexual employees were out to their supervisors, compared to three-quarters (75%) of cisgender gay men and lesbians.
While bisexual employees overall are significantly less likely to report experiencing discrimination and harassment in the workplace than gay and lesbian employees, that difference disappears when looking at the experiences of employees who are open about being LGB at work.
One-quarter (24%) of all cisgender bisexual employees reported experiencing discrimination at work—including being fired or not hired—because of their sexual orientation, compared to 34% of all cisgender gay and lesbian workers. However, when looking at "out" LGB employees, similar proportions of bisexual employees (33%) and gay and lesbian employees (37%) reported experiencing workplace discrimination.
Experiences of discrimination and harassment among out workers differ by gender. Sixty percent of cisgender bisexual men who are out at work experienced verbal, physical, or sexual harassment compared to 38% of out bisexual women and 33% of out lesbians. Out gay men experienced similar levels of harassment as out bisexual men.
Using survey data collected in May 2021 from 935 LGBT adults in the workforce, researchers examined the workplace experiences of cisgender bisexual adults compared to cisgender lesbians and gay men. Workplace experiences of transgender employees were analyzed in a 2021 report.
"The higher rates of concealing their sexual minority identity among bisexual employees may mask the extent to which they experience unfair treatment based on their sexual orientation," said lead author Christy Mallory, Legal Director at the Williams Institute. "It is vital that policymakers, employers, and researchers take a nuanced approach to understanding and addressing sexual orientation and gender identity discrimination in the workplace to meet the unique needs of these communities."
KEY FINDINGS

Concealing LGB Identity
One in five (19%) cisgender bisexual employees reported being out to all of their coworkers, compared to half (50%) of cisgender lesbians and gay men.
Discrimination
Among all cisgender LGB employees, bisexual employees were significantly less likely than gay and lesbian employees to report experiencing discrimination at work including being fired or not hired at some point in their lives (24% v. 34%).
Among only cisgender LGB employees who were out at work, similar proportions reported experiencing discrimination: 33% of bisexual employees and 37% of gay and lesbian employees reported experiencing workplace discrimination.
Out gay and bisexual men were more likely to experience employment discrimination than out lesbians and bisexual women: 46% of out bisexual men and 43% of out gay men reported having been fired or not being hired because of their LGB status. In contrast, about one-quarter of out lesbians (25%) and out bisexual women (27%) reported similar experiences.
Harassment
Among all cisgender LGB employees, 34% of bisexual employees and 42% of gay and lesbian employees reported experiencing at least one type of harassment (verbal, physical, or sexual) in the workplace at some point in their lives.
Among only cisgender LGB employees who were out at work, 60% of out bisexual men reported one form of harassment (verbal, physical, or sexual), compared to 38% of bisexual women and 33% of out lesbians.
Retention
Among only cisgender LGB employees who were out at work, 58% of bisexual men and 50% of gay men said they had left a job because of unfair treatment compared to 35% of lesbians and 29% of bisexual women.
Right-wing media: bomb threat against Boston Children's false flag
Libs of TikTok, Matt Walsh, & others targeted the hospital for harassment & claimed the bomb threat was a hoax. Then the FBI named a suspect

By Mia Gingerich | WASHINGTON – On September 15, the FBI announced the arrest of the individual charged for making a bomb threat against Boston Children's Hospital in August. Before that, right-wing figures responsible for driving a harassment campaign against Boston Children's Hospital claimed  that the threat was a false flag orchestrated by leftists. 
After the suspect's identity was revealed, a search of the Federal Exchange Commission's database revealed an individual matching the suspect's name and location had made more than 230 contributions exclusively to three Republican sources — the Republican National Committee, the committee's fundraising platform WinRed, and committees supporting the 2020 reelection campaign of Donald Trump.
During a press conference about the arrest, FBI Special Agent Joseph Bonavolonta stated that Boston Children's Hospital had received "well over a dozen … distinct threats" following a harassment campaign. The criminal complaint included some transcript from the call, with the caller claiming there was "a bomb on the way to the hospital" and calling the staff "sickos."
Up until just hours before the announcement, anti-LGBTQ figures including Chaya Raichik, who runs the Twitter account "Libs of TikTok," and The Daily Wire's Matt Walsh had latched onto a quickly refuted report to claim the August bomb threat that followed in the wake of their harassment of the facility was a "false flag" and "leftist hoax."
After Raichik, Walsh, and others targeted Boston Children's Hospital in August, wielding misinformation about gender-affirming care to falsely claim the hospital was "mutilating children," the facility was inundated with phone calls harassing clinicians and staff, including threats of violence. Users on far-right online forums threatened to "start executing these 'doctors.'" Twitter users replying to Riachik's own posts called for people to "take justice into your own hands." The threats culminated in a bomb threat against the hospital on August 30.
The figures central to the harassment against Boston Children's Hospital reacted to the bomb threat with "false flag" conspiracy theories
Some of those responsible for driving harassment against Boston Children's Hospital promptly attempted to discredit the threat and claim it was a hoax. The morning after the threat was first reported, and then deemed a false alarm, Walsh claimed that there was "plenty of reason to wonder whether false alarm really means a leftist hoax" and that "there was never any threat."
Chris Elston, the Canadian anti-trans extremist who helped inspire others on the right to target children's hospitals, claimed on September 5 that the bomb threat was probably a "false flag" perpetrated by advocates for trans youth. 
Also on September 5, Raichik, appearing on a podcast hosted by Pizzagate conspiracy theorist Jack Posobiec, called the idea that her rhetoric could have inspired the bomb threat "ludicrous" and claimed it was "probably a left-wing person trying to get me suspended."
While pushing these conspiracy theories, right-wing media figures including Posobiec and The Babylon Bee's Seth Dillon also claimed they were offering a reward for information leading to an arrest in the case. The day after the threat was made, Dillon claimed the bomb threat was likely perpetrated by critics of Raichik in a ploy to get her banned from Twitter and said he would give a reward.  
For Posobiec's part, he offered an additional contribution from the far-right blog for which he works, Human Events, though the site's announcement of the offer was subsequently deleted.
Both Posobiec and Dillon leveraged their reward offers to attack those in the media reporting on the connections between Raichik's harassment and the threats, particularly The Washington Post's Taylor Lorenz.
Multiple other fringe media figures also echoed claims that the bomb threat was a hoax, including the Christian Post's Brandon Showalter, who claimed on September 9 that the hospital was "making up a narrative," and Infowars' Owen Shroyer, who on August 31 suggested one of the doctors at Boston Children's Hospital was responsible for the threat. 
Libs of TikTok and others latched onto a failed attempt to discredit the hospital and police while ignoring a second bomb threat
After another caller targeted Boston Children's Hospital with a second bomb threat on September 9, Raichik, Walsh, Dillon, and Posobiec were all silent about the threat on Twitter.
On September 14, the Manhattan Institute's Chris Rufo (a central figure in pushing false claims of "grooming" to attack LGBTQ people) cited a police report stating that the August 30 bomb threat was reported "secondhand" rather than through 911 to sow doubt that the threat was legitimate, reigniting conspiracy theories among Raichik and company.
Ignoring the numerous well-documented threats against the hospital, Walsh claimed that "no critic of gender ideology gains anything or has any incentive to make a threat." Raichik likewise claimed that Rufo had shown "the Boston Police confirm[ed] they DID NOT receive a 911 call about a bomb threat at Boston Children's Hospital."
On the September 15 edition of Walsh's podcast, which aired only hours before the FBI announced a suspect had been charged in relation to the bomb threat, Walsh said his "theory of the case is that this was not a conservative or critic of a gender ideology who called in the threat to Boston Children's," claiming that a "critic" of gender-affirming care would have "no motivation, no incentive to call in a bomb threat."
Walsh then suggested that the bomb threat was a hoax perpetrated by "the left," saying, "The first question you should ask yourself is, who benefits from this? Does the right benefit from a bomb threat to Boston Children's? Do I benefit? Does Libs of TikTok benefit? Obviously not. The left reaps all the benefits here, because they can use this to deplatform or try to deplatform people like myself, which is exactly what they did and have been doing. So, hmm, I don't know, that's what — we have some dots there. Can we connect them?"
Anti-LGBTQ troll account Gays Against Groomers and right-wing blog Twitchy followed the lead of Posobiec and Dillon by using the story to attack Lorenz and others in the media, with Gays Against Groomers tweeting that the bomb threat was "all part of a coordinated media campaign, likely created by @TaylorLorenz." 
Users on far-right message board 4chan picked up Raichik's tweet to spread antisemitic and anti-trans rhetoric and to claim the bomb threat was "fake." 
As extremism researcher Gerard Gill and psychologist Valerie Tarico have detailed, denial of responsibility is the final step in stochastic terrorism, or "the use of mass communications to stir up random lone wolves to carry out violent or terrorist acts that are statistically predictable but individually unpredictable."
On the day the arrest was announced, Rufo tweeted that he had been in contact with the Boston Police Department, which informed him the assertion that there was no 911 call was false. This post did not receive any retweets or replies from the accounts that had amplified his previous claim.
Following the announcement of the arrest, Walsh simply retweeted the announcement of the arrest made prior to the press conference, saying, "Good news. Glad they caught the person." Rufo tweeted an announcement with the suspect's name, this time including no additional speculation or commentary. Raichik said before the press conference that the arrest was "great news," but as of noon Friday she had not tweeted anything about the revelations made about the threats against Boston Children's Hospital, instead directing the attention of her 1.3 million Twitter followers to a controversy caused by Walsh complaining about the casting of The Little Mermaid and a teacher at a school district in Canada who appeared to be wearing an enormous prosthetic bust.
**********************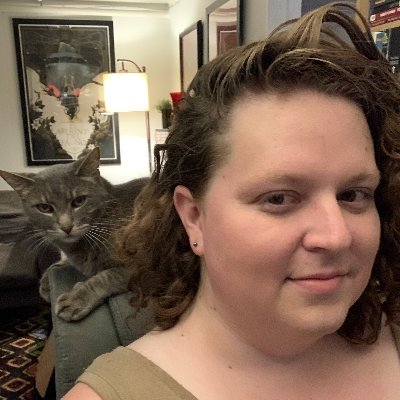 Mia Gingerich is a researcher at Media Matters. She has a bachelor's degree in politics and government from Northern Arizona University and has previously worked in rural organizing and local media.
********************
The preceding article was previously published by Media Matters for America and is republished by permission.