David Hogg removed from U.S. House hearing after interrupting GOP Rep.
Marjory Stoneman Douglas High School survivor: 'You are reiterating the points of a mass shooter, sir, sir, you are perpetuating violence,'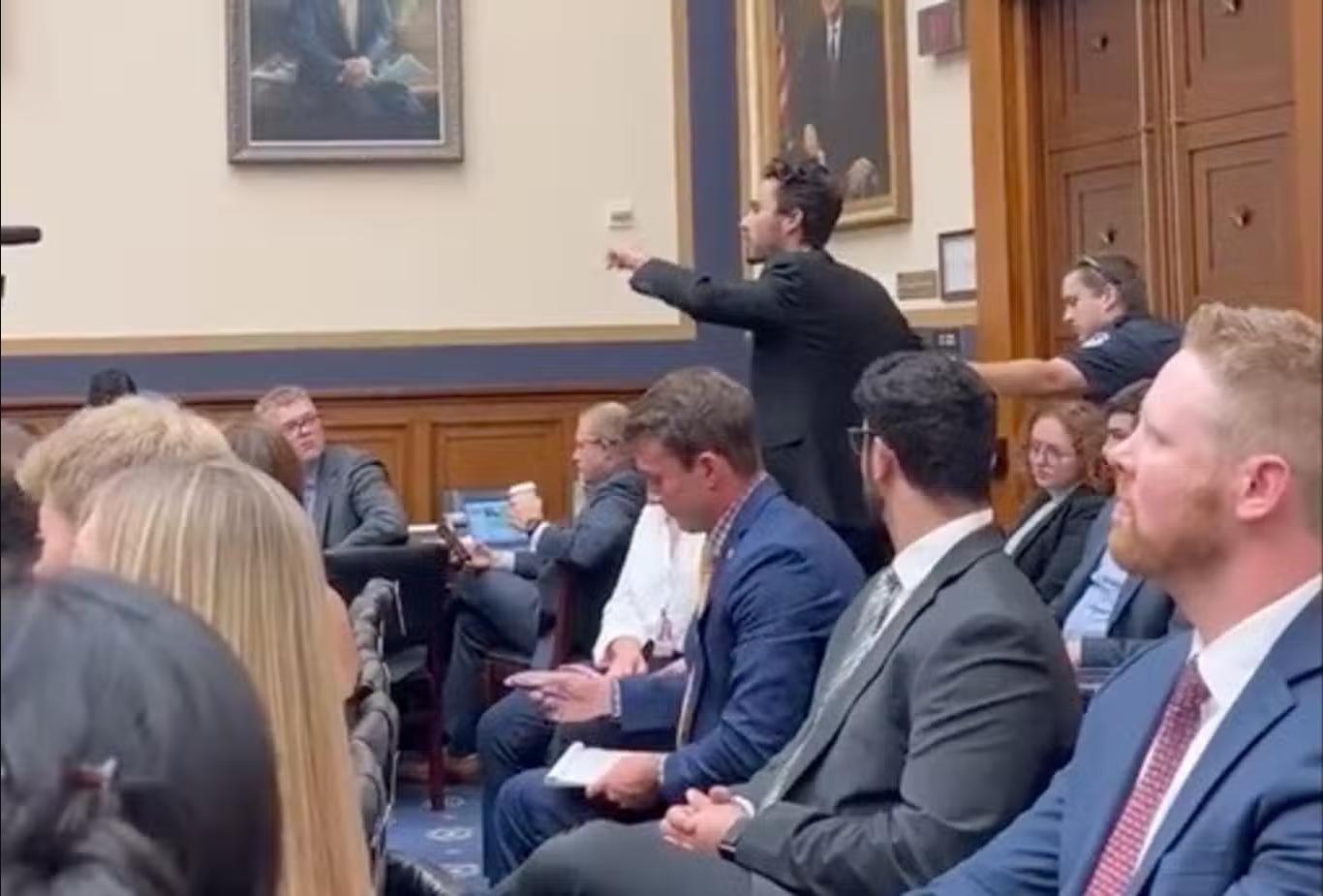 WASHINGTON – Marjory Stoneman Douglas High School, Parkland, Florida mass-shooting survivor David Hogg was removed by a Capitol Police officer from a U.S. House Judiciary Committee hearing about gun control on Wednesday, after he confronted Arizona Republican Rep. Andy Biggs about "reiterating the points of mass shooters."
Hogg was sitting in the gallery seating area reserved for the public when Biggs made an observation about the source of weapons and motivations of the shooters used in mass shootings when Hogg stood up and confronted him.
"You're reiterating the points of mass shooters in your manifesto!" he shouted. "The shooter in my high school, anti-Semitic, anti-black and racist. The shooter in El Paso described it as an invasion."
The guns in Parkland, Buffalo, El Paso, didn't come from Mexico. They came from the US, and the shooters were inspired by racist, anti-black, anti-immigrant manifestos that rhyme with GOP talking points. pic.twitter.com/0D4QbHvu1t

— David Hogg ☮️ (@davidhogg111) July 20, 2022
Hogg's angered outburst came as testimony by Hogg's former schoolmates and classmates continued in Day three of the sentencing phase in the death penalty trial of the Marjory Stoneman Douglas High shooter.
In at times emotionally charged testimony, former students recalled the horrors of the carnage inside the Freshman Building as the shooter armed with an AR-15 style assault rifle murdered students and faculty members who were trying to shield and protect their students.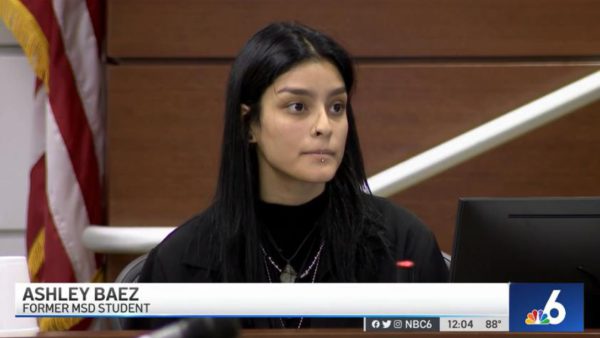 WTJV NBC 6 reported, that students who were wounded and witnessed classmates gunned down in the Parkland school shooting were the first to testify Wednesday at the gunman's sentencing trial.
WATCH:
Hogg issued a more detailed explanation on his twitter account:
We have a duty to interrupt white nationalists when they spew harmful rhetoric. We have to, they're using the same talking points as mass shooter manifestos.

Here's my reflections and some context. https://t.co/lrz8RMBc84 pic.twitter.com/dTb6YpDLZO

— David Hogg ☮️ (@davidhogg111) July 20, 2022
Attorney expects Santos FEC complaint will deadlock
New York Democratic Reps. Ritchie Torres and Daniel Goldman have filed a complaint against Santos to the House Committee on Ethics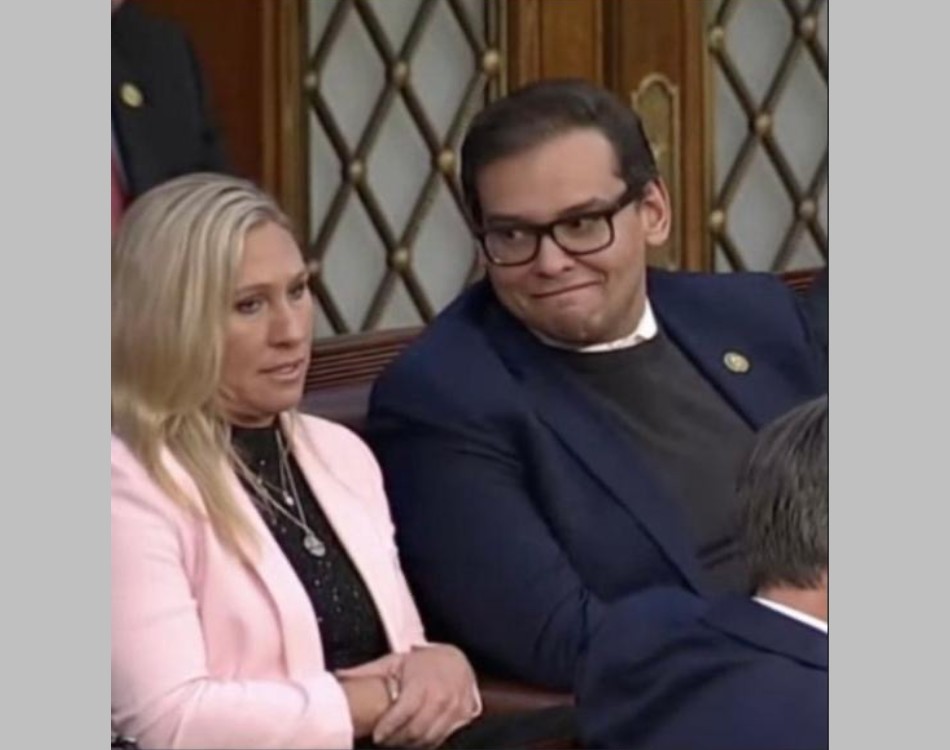 WASHINGTON – An attorney with the group that filed a complaint to the Federal Election Commission (FEC) on Monday against Republican Rep. George Santos (Ny.) said the FEC is unlikely to pursue an investigation or bring any enforcement action against the congressman or his campaign.
"There are at least 3 commissioners who are ideologically opposed to enforcing campaign finance law," Campaign Legal Center Senior Vice President and Legal Director Adav Noti told The Washington Blade by phone on Tuesday.
With a four-vote majority of the FEC's six sitting commissioners required to open an investigation, "the working assumption has to be – for every FEC complaint, no matter how egregious – that at least 3 commissioners will block an investigation," Noti said.
Noti previously served at the FEC in the Office of General Counsel, as associate general counsel for policy, and in the Litigation Division, where he argued cases before federal district and appellate courts as well as the U.S. Supreme Court, including the landmark 2010 case Citizens United v. FEC.
Notwithstanding what may happen at the FEC, Noti told The Blade the Santos case is unlike anything he had ever seen, in multiple respects.
Per the Campaign Legal Center's complaint, Santos and his 2022 campaign committee, Devolder-Santos for Congress, stand accused of engaging "in a straw donor scheme to knowingly and willfully conceal the true sources of $705,000 that Santos purported to loan to his campaign; deliberately reporting false disbursement figures on FEC disclosure reports, among many other reporting violations; and illegally using campaign funds to pay for personal expenses, including rent on a house that Santos lived in during the campaign."
Some of these allegations, which sometimes result in prosecutions, happen, unfortunately, "with some regularity," Noti said. "But I cannot think of another situation where a successful candidate turns out to have fabricated his entire campaign apparatus."
Sometimes, candidates will falsify the source of the money they received to fund their campaigns, and other times they will conceal how they spent those funds, but "I can't think of another instance where every dollar that went into a campaign and a significant portion of the dollars that were spent by that campaign appear to be fictitious, or just made up," Noti said.
Looking at the money that was funneled through the campaign, even if assuming that the dollar amounts that were reported were accurate, "we don't know where it came from, and we know where almost none of it went," Noti said.
Unfortunately, however, "Even in the highly unlikely event that the FEC does conduct an investigation or [pursue an enforcement action], it would take years," Noti said, adding that slow-rolling the process is another means by which the commissioners can prevent the agency from enforcing the law.
Nevertheless, Santos is in potential legal jeopardy. Investigations of the congressman have reportedly been opened by the U.S. Attorney's Office for the Eastern District of New York, the Nassau County District Attorney's Office, and the office of New York Attorney General Letitia James.
On Tuesday, New York Democratic Reps. Ritchie Torres and Daniel Goldman filed a complaint against Santos to the House Committee on Ethics.
Noti said the Justice Department's case would be a criminal probe into Santos's possible violations of campaign finance laws, but otherwise the FEC has sole jurisdiction over these matters, so other legal actors are likely looking into other types of financial malfeasance by the congressman.
The FEC will typically wait for the resolution of a criminal probe initiated by the U.S. Attorney's Office before proceeding with a complaint, Noti said. "If the DOJ starts investigating, they'll tell the FEC, and then the FEC will wait for the criminal investigation to conclude."
Either way, "I would be shocked if [Santos] were not seeking legal counsel," Noti said, adding that he might have a difficult time finding an attorney to represent him.
Santos has been under fire for weeks after media reports revealed the congressman had lied about virtually every aspect of his life, career, and identity.
With respect to his treatment of campaign finance laws, "What he did was intentionally deprive the public of the information that voters are entitled to before they decide who to vote for," Noti said.