U.S. House passes Respect for Marriage Act in a 267-157 vote
"We must act now to defend same sex and inter racial marriage from the bigotry and extremism in the wake of the Dobbs decision"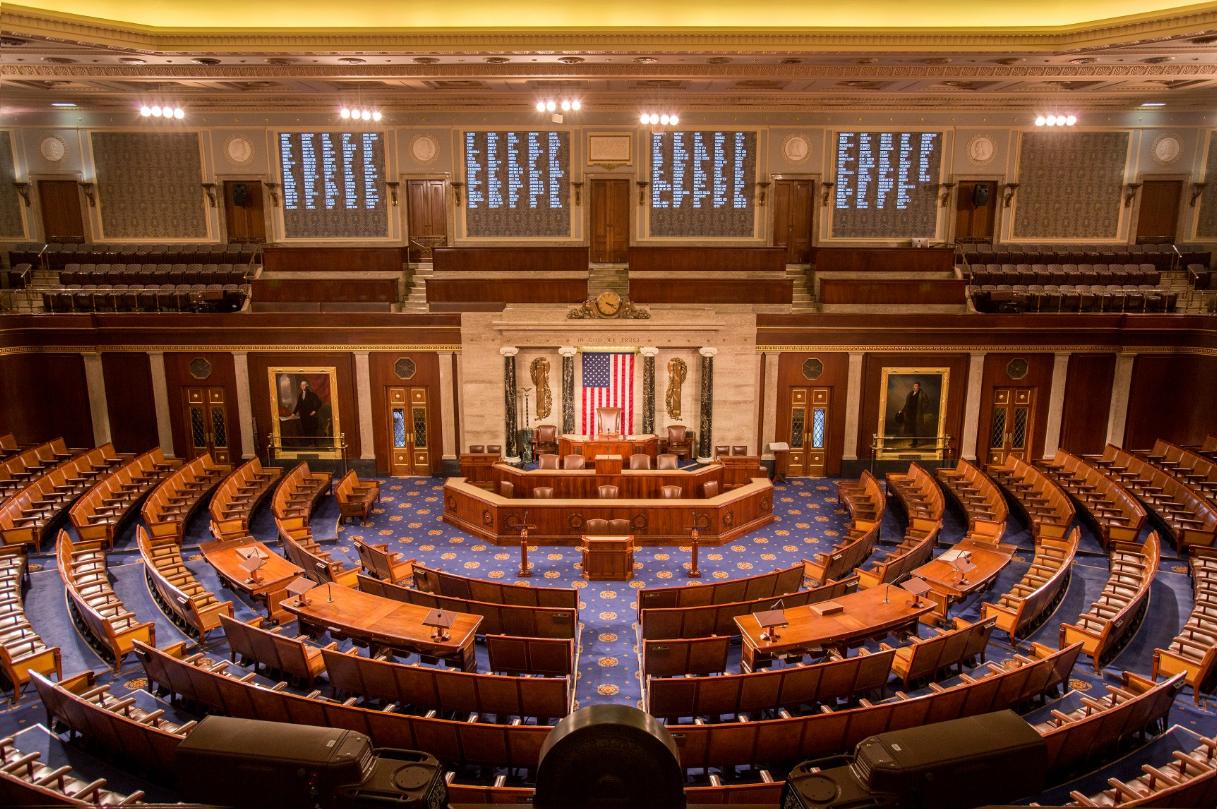 WASHINGTON – The U.S. House approved on Tuesday with significant bipartisan support the Respect for Marriage Act, signaling support for ensuring marriage rights for same-sex couples amid fears basic rights are at threat in the aftermath of the U.S. Supreme Court overturning Roe v. Wade.
Lawmakers approved the measure, introduced by Rep. Jerrold Nadler (D-N.Y.), by an 267-`157 vote- including 47 Republicans voting yes.
Rep. Mondaire Jones (D-N.Y.), a Black lawmaker who one's of nine openly gay or lesbian members of Congress, was among those who spoke on the House floor ahead of the floor and said the vote on the measure was "personal" for him.
"I still remember where I was on June 24, 2011 — the day the New York State legislature passed marriage equality," Jones said. "I was living with friends in New York City, but I was still closeted, and I was so afraid still that someone might find out the truth about my being gay. So, instead, I closed the door to my room and cried tears of joy by my lonesome. Finally, my home state of New York had recognized me as a full human being. Affirmed all of those scary, yet beautiful, feelings that I had bottled up inside for decades – wondering, hoping, one day the world would change."
A key point of the Democrats argument for the advancing the Respect for Marriage Act was the concurrence to the Dobbs decision against abortion rights written by U.S. Associate Justice Clarence Thomas, where he spelled out his inclination to revisit the landmark decisions from the U.S. Supreme Court, including the Obergefell decision for same-sex marriage as well as the 2003 the striking down states sodomy bans in Lawrence v. Texas and the 1965 decision striking down state bans on contraception in Griswold v. Connecticut.
House Speaker Nancy Pelosi (D-Calif.) significantly drew on Thomas' concurrence in her remarks on the House floor in favor of the Respect for Marriage Act, saying it was evidence of a greater plot from the Republican Party to undermine the right for same-sex couples to marry.
"We must act now to defend same sex and inter racial marriage from the bigotry and extremism in the wake of the Dobbs decision," Pelosi said. "With marriage rights now squarely in Republican crossfires, Democrats are ferociously fighting back. With a landmark Respect for Marriage Act, we ensure that marriage equality remains the law of the land now and for generations to come."
Congressman Adam Schiff (D-Burbank) issued the following statement after the House voted to pass the Respect for Marriage Act:
"Last month, the Supreme Court issued a devastating opinion striking down Roe v. Wade, overturning decades of precedent and setting off alarm bells for millions of LGBTQ+ individuals who now fear that the loss of even more of their rights may be next. As Justice Thomas made clear in his concurring opinion, overturning Roe is just the beginning for this reactionary court – and he name-checked the right to same-sex marriage as one of the next rights that could fall.
"The Respect for Marriage Act, which I'm proud to co-sponsor, will protect the precedents laid out in Obergefell v. Hodges and Loving v. Virginia and enshrine the right to marriage equality for LGBTQ+ couples and interracial couples. It is difficult to fathom that in 2022 we must take such aggressive action – yet this Court has made such action necessary.
"Congress must not let a partisan, unrepresentative body roll back the clock on all the rights we hold dear. The Senate must now take up and pass this bill without delay."
A record high number of Americans, 71%, support marriage equality, seven years after it was legalized nationwide in the Supreme Court's Obergefell decision.

GLAAD President and CEO Sarah Kate Ellis responded:
"LGBTQ people are under attack: in state legislatures, by Governors, on social media, and within the Supreme Court, where anti-LGBTQ justices have stated their desire to reconsider LGBTQ protections from privacy to marriage equality.
We welcome today's House passage of the Respect for Marriage Act, a critical step to enshrine existing protections for LGBTQ couples and families, as well as interracial couples.
A vast majority of Americans from all political backgrounds support marriage equality because they know LGBTQ people, our relationships and our families deserve the same recognition and protections as any other couple. We urge the Senate to take swift action to pass the Respect For Marriage Act to ensure our families continue to receive the protections that only marriage affords."
The Respect for Marriage Act would:
Repeal DOMA. The Supreme Court effectively rendered DOMA inert with its landmark decisions in United States v. Windsor and Obergefell, but DOMA is still officially on the books. The new bill would repeal this statute once and for all.
Enshrine Marriage Equality for Federal Law Purposes. The bill requires, for federal law purposes, that an individual be considered married if the marriage was valid in the state where it was performed. This gives same sex and interracial couples additional certainty that they will continue to receive equal treatment under federal law as all other married couples—as the Constitution requires.
Provide Additional Legal Protections. The bill prohibits any person acting under state law from denying full faith and credit to an out of state marriage based on the sex, race, ethnicity or national origin of the individuals in the marriage, provides the Attorney General with the authority to pursue enforcement actions, and creates a private right of action for any individual harmed by a violation of this provision.
Associate Justice Clarence Thomas, in his concurrence in the decision overturning Roe v. Wade, wrote that the Court "should reconsider all of this Court's substantive due process precedents, including Griswold, Lawrence, and Obergefell." Griswold decided that the Constitution protected privacy of marital couples to contraception; Lawrence protects privacy in same-sex relationships; Obergefell legalized marriage equality nationwide.
Justice Thomas and Justice Samuel Alito also issued a formal rebuke of Obergefell on the Court's opening day in October 2020.
Equality California, the nation's largest statewide LGBTQ+ civil rights organization, released the following statement from Executive Director Tony Hoang: 
"Thanks to the leadership of Speaker Pelosi and her pro-equality majority, the House took an important step toward safeguarding the freedom to marry for all Americans today. The Supreme Court has made clear that they cannot be relied upon to respect their own precedent or protect our civil rights, so it is imperative that Congress and President Biden use every power at their disposal to do so. That includes passing the Respect for Marriage Act, but it also includes passing the Equality Act, codifying Roe v. Wade's right to abortion care and safeguarding the fundamental right to vote.
"It is shameful that in 2022, when an overwhelming majority of Californians and a majority of Republicans support the freedom to marry, Leader McCarthy and Representatives Steel, Kim, McClintock, LaMalfa and Conway would vote to deny loving married couples equal protection and dignity under the law. California deserves better. The communities they represent deserve better. And this is a vote that the LGBTQ+ community will not soon forget.
"We urge the Senate to join the House in passing the Respect for Marriage Act without delay. And we will continue to fight for full, lived equality for all LGBTQ+ people until the work is done."
Out U.S. Rep. introduces bill to create U.S. LGBTQ history museum
"It is vital to remember our collective past when certain states seek to constrain & repeal existing rights by passing laws that harm LGBTQ+"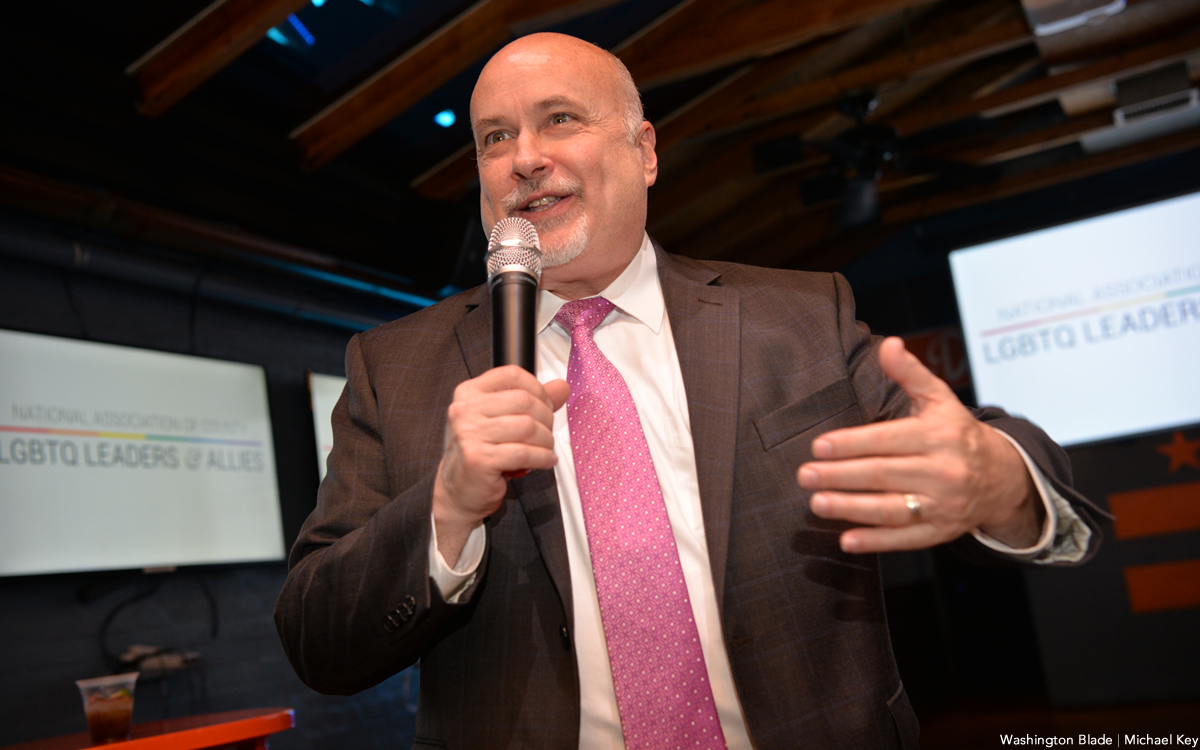 WASHINGTON – U.S. Rep. Mark Pocan (D-Wis.) has introduced legislation that would set up the process to create a National Museum of American LGBTQ+ History & Culture, potentially as an official site within the Smithsonian Institution in Washington, D.C.
Pocan, one of nine openly gay members of the U.S. House and co-chair of the LGBTQ+ Equality Caucus, said in a statement Thursday the measures would are effort to preserve LGBTQ history "as our community faces unprecedented attacks and attempts to erase our history." The pair of bills is H.R.9070 and H.R.9071.
"It is vital to remember our collective past – particularly when certain states seek to constrain and repeal existing rights by passing bills that harm LGBTQ+ youth and our community at large," Pocan said. "Let's tell these stories, and honor the many contributions the LGBTQ+ community has made to this nation with a museum in Washington, D.C."
The first bill, according to a news statement, would creates an eight-member commission of individuals with expertise in museum planning or LGBTQ+ research and culture "to look into the viability of establishing such a facility in the nation's Capital."
Among other things, the commission would be charged with recommending a plan on action for museum, including fundraising for the museum, and submitting to Congress a plan for construction of the museum, the statement says.
The bill would also instruct the commission to address whether the museum should be part of the Smithsonian Institution, based in the nation's capital and the world's largest museum and research complex, per the news statement. The full study, the statement says, would have to be completed in 18 months.
If the Smithsonian were to adopt the a museum on LGBTQ history and culture, it would be similar to other museums under its jurisdiction focused on minority populations in the United States, including the National Museum of African American History & Culture and the National Museum of the American Indian.
The second bill, according to a news statement, would be eligible for consideration by Congress after the commission completes its work and issues its recommendations and allow for formal creation of the museum. More than 50 lawmakers, including all nine openly gay members of the U.S. House, co-sponsor the legislation.
Congress: Make "X" gender marker obtainable on all travel docs
The letter was inspired by a constituent who reached out trying to get an emergency passport appointment with an X gender marker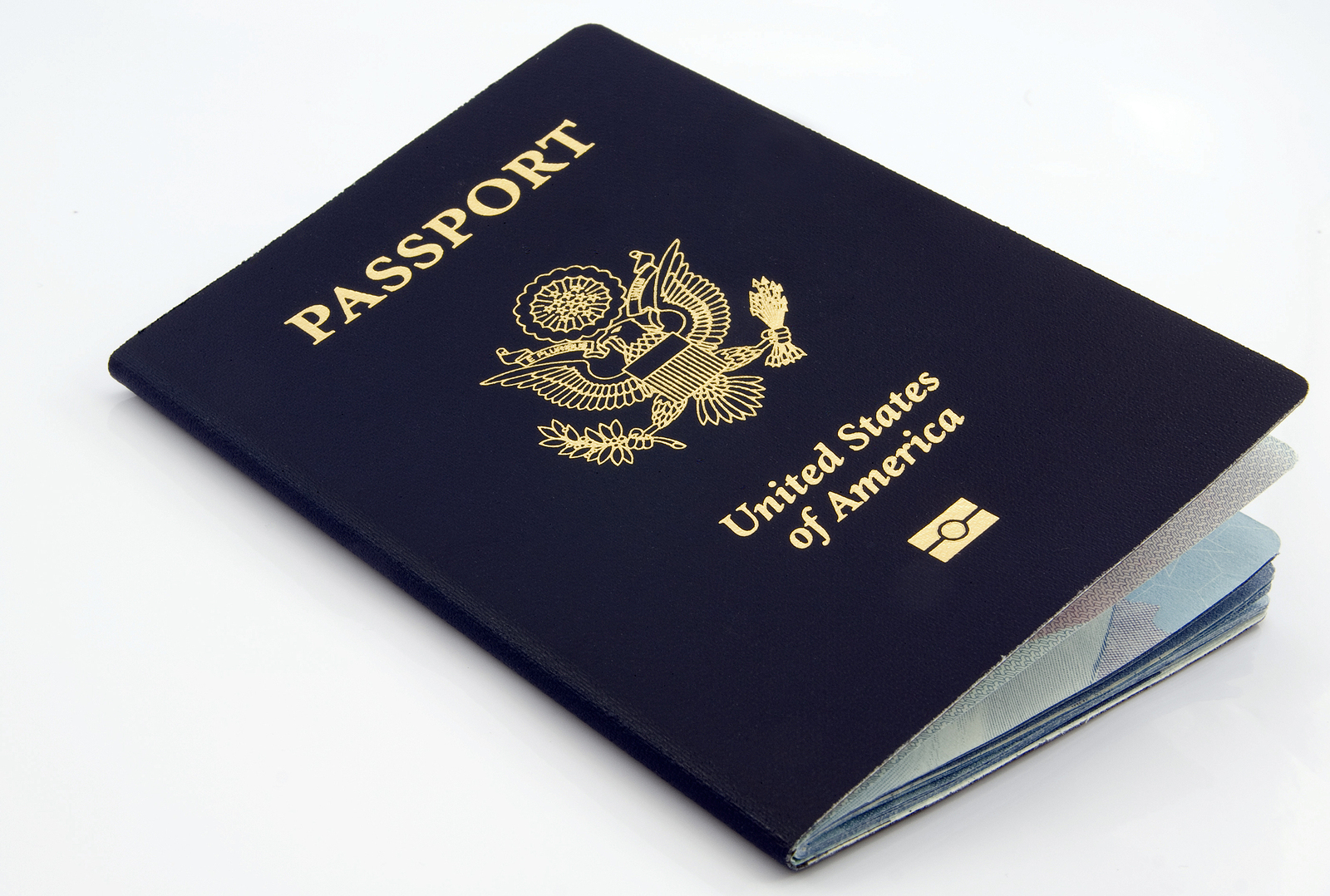 WASHINGTON – The Chair of the House Intelligence Committee Rep. Adam Schiff (D-Calif.), along with 18 fellow House Democrats sent a letter to the U.S. Departments of State and Homeland Security Tuesday encouraging them to make the "X" gender marker available for all U.S. passport applications and Trusted Travelers programs.
A spokesperson for Rep. Schiff told the Blade in an email:
"The letter was inspired by a constituent who reached out to our office trying to get an emergency passport appointment with an X gender marker – right now you can only get rush passport service with the X gender marker at one passport agency in DC, so if they had gone through the LA passport agency, they only would have been able to get a passport with the M or F gender marker. Our office was able to resolve the case successfully, but it inspired our team to figure out a legislative solution that will help LGBTQI+ individuals access these services in the future."
Last March, U.S. Secretary of State Antony Blinken announced passports with an "X" gender marker will be available starting April 11. Dana Zzyym, an intersex U.S. Navy veteran who identifies as non-binary, in 2015 filed a federal lawsuit against the State Department after it denied their application for a passport with an "X" gender marker. Zzyym last October received the first gender-neutral American passport.
In Tuesday's letter, the House members noted that while the U.S. Departments of State and Homeland Security made history by expanding the gender marker options available for U.S. passports and TSA PreCheck applications, creating a new "X" marker for individuals who identify as unspecified or another gender identity.
[…] The departments have yet to implement the "X" gender marker for their wide range of passport services and application forms, including the rush, non-routine, and Trusted Traveler programs such as Global Entry that are currently accessible to other travelers.
The letter also highlights: "As long as the Department of State fails to provide non-routine services to individuals seeking an X as their gender marker, non-binary applicants will continue to face an undue and unjust burden when pursuing international travel. The State Department's current timeline to provide these services by late 2023, with no clear date released to the public, would deny these travelers equal access for far too long. Moreover, the Department of Homeland Security's current policy limitations simply force non-binary travelers to choose a gender that does not reflect their gender identity."
The members and concerned LGBTQ+ advocacy groups who endorsed the letter are asking the State Dept. and Homeland Security to ensure.
Solidified and accelerated implementation of the "X" gender marker option for passport cards, emergency passports printed at embassies and consulates, Consular Reports of Birth Abroad (CRBAs), and on Trusted Traveler Programs forms
A public date by which the "X" gender marker will be available for applicants for all passport services and application forms
Schiff was joined by Representatives Pramila Jayapal (D-Wash.), Ayanna Pressley (D-Mass.) Eleanor Holmes Norton (D-DC), Earl Blumenauer (D-Ore.), Jim McGovern (D-Mass.), Janice Schakowsky (D-Ill.), Raúl Grijalva (D-Ariz.), Mike Quigley (D-Ill.), Suzanne Bonamici (D-Ore.), Donald Payne Jr. (D-N.J.), Dina Titus (D-Nev.), Mark Pocan (D-Wis.), Bonnie Watson Coleman (D-N.J.), Dwight Evans (D-Pa.), Lisa Blunt Rochester (D-Del.), Dean Phillips (D-Minn.), Katie Porter (D-Calif.), and Rashida Tlaib (D-Mich.).
Schiff's office also noted that this request was endorsed by COLAGE, Equality California, Equality Federation, Family Equality, GLBTQ Legal Advocates & Defenders, Human Rights Campaign, Los Angeles LGBTQ Center, National Center for Transgender Equality, and the Trevor Project.
Additional reporting by Michael K. Lavers
Senate Democrats push for expanded access to testosterone
Senators Ed Markey & Elizabeth Warren urging the Biden administration to expand access to testosterone for gender affirming hormone therapy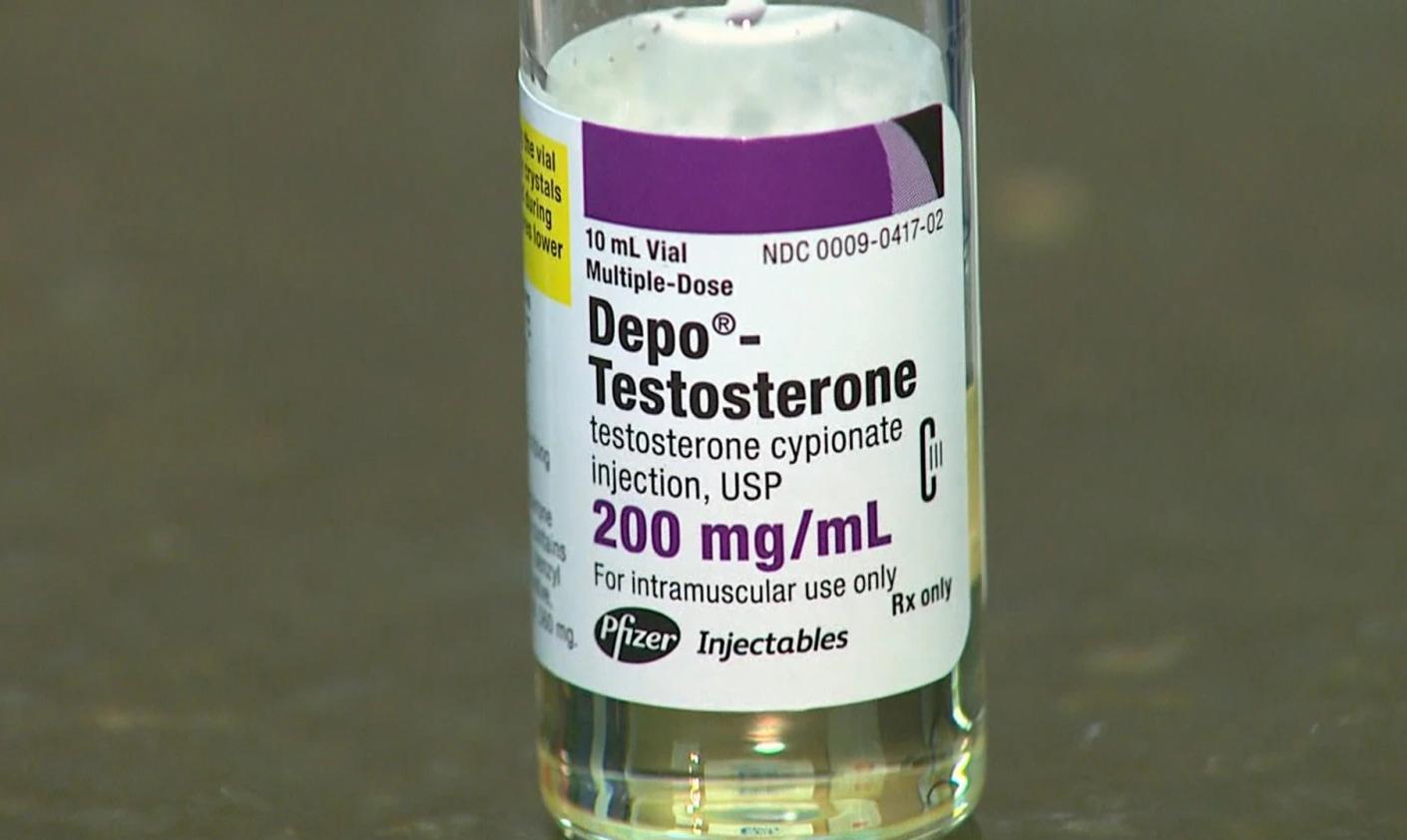 WASHINGTON – Sen. Ed Markey (D-MA) has issued a letter cosigned by fellow Democratic Massachusetts Sen. Elizabeth Warren urging the Biden administration to expand access to testosterone for gender affirming hormone therapy. 
The letter was sent on Thursday to U.S. Attorney General Merrick Garland, U.S. Department of Health and Human Services (HHS) Secretary Xavier Becerra and U.S. Drug Enforcement Administration (DEA) Administrator Anne Milgram.
A press release from Sen. Markey's office announcing the move notes that testosterone, a masculinizing hormone therapy, causes "physical changes such as suppressed menstruation, decreased estrogen production, deepened voices, and increased facial hair growth."
As such, the sex hormone is considered crucial for transgender men and transmasculine nonbinary people, but there are substantial barriers to access because the treatment was listed as a Schedule III controlled substance in 1990 over concerns with its non-medical use as anabolic steroids.
"Testosterone's Schedule III status adds barriers to medically necessary, gender-affirming care while leaving transgender people vulnerable to harassment, discrimination, and surveillance," the Senators wrote in their letter. "Rescheduling or descheduling testosterone would further the goals and policies already announced by the White House and HHS."
The lawmakers noted the Biden administration's work strengthening Section 1557 non-discrimination rulemaking and collaboration with states on broadening access to gender-affirming healthcare.
Their letter explains how the classification of testosterone makes it difficult for many patients to obtain: "Prescriptions for Schedule III and Schedule IV substances cannot be filled or refilled six months after the prescription was issued, or be refilled more than five times. On top of these requirements, states and private health insurers may impose further restrictions, such as 30-day limitations on controlled substances or limitations on mail delivery of prescriptions."
Additionally, the Senators noted rescheduling or descheduling testosterone would exempt the drug from requirements that patients see their providers in-person before it is prescribed – requirements that might be reinstated if the pandemic-era rules broadening access to telemedicine are lifted.
Because the prescription of controlled substances is documented and tracked via states' Prescription Drug Monitoring Programs, transgender people have expressed concerns that they might be outed "to their health care providers, pharmacists, family members, and other people and agencies with access to these lists," Markey and Warren wrote.
Finally, they argued, the rules governing access to testosterone may increase instances of its illicit use by transgender people – raising health and safety concerns with the lack of medical supervision or monitoring and unregulated medicines and components.
The lawmakers requested written answers and "a staff level briefing" to questions in their letter from the Justice Department and HHS by October 7. These include requests for details about the agencies' steps to begin reconsidering the Schedule III classification of testosterone and information about meetings they've had with representatives of the transgender community.