Legislation to codify same-sex marriage introduced in Congress
Members of Congress are now moving on multiple tracks to protect other privacy-related rights they now perceive as under threat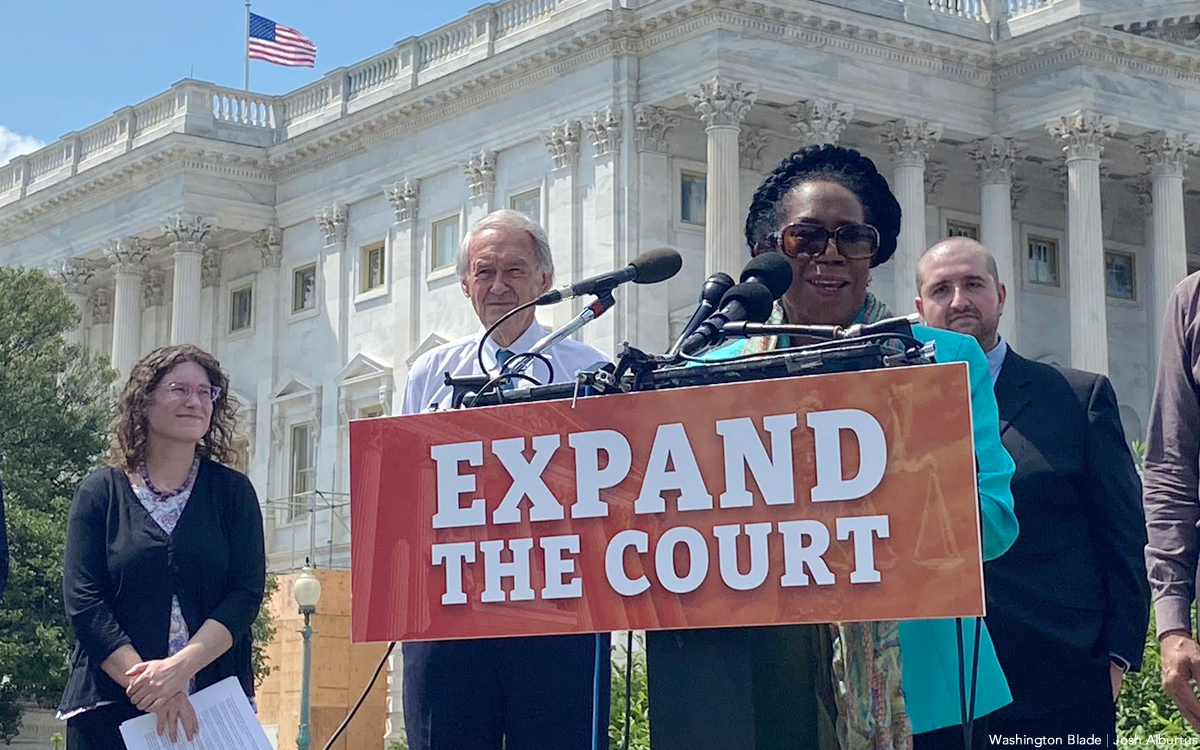 WASHINGTON – In the wake of the Supreme Court's decision that rescinded the nationwide right to abortion, members of Congress are now moving on multiple tracks to protect other privacy-related rights they now perceive as under threat.
U.S. Rep. Jerrold Nadler (D-N.Y.), who chairs the House Judiciary Committee, on Monday introduced legislation alongside bipartisan co-sponsors that would codify marriage equality in federal law, repeal the Defense of Marriage Act and establish recognition protections for out-of-state marriages.
In a statement released following the introduction of the bill — titled the Respect for Marriage Act — Nadler connected what he felt as the necessity of such legislation to the Supreme Court's opinion released in Dobbs v. Jackson Women's Health Organization.
"Three weeks ago, a conservative majority on the Supreme Court not only repealed Roe v. Wade and walked back 50 years of precedent, it signaled that other rights, like the right to same-sex marriage, are next on the chopping block," Nadler said. "As this court may take aim at other fundamental rights, we cannot sit idly by as the hard-earned gains of the Equality movement are systematically eroded."
U.S. Sens. Tammy Baldwin (D-Wis.), Diane Feinstein (D-Calif.) and Susan Collins (R-Maine) introduced a companion bill in the U.S. Senate. The two measures join similar pieces of privacy-related legislation like the Women's Health Protection Act, which the U.S. House of Representatives passed in an effort to codify nationwide abortion rights.
The Respect for Marriage Act's introduction came on the same day members of Congress renewed their efforts to modify the structure of the Supreme Court altogether.
The Judiciary Act of 2021 seeks to increase the number of seats on the court to balance its judicial ideology.
In a press conference on Capitol Hill on Monday, Democratic lawmakers joined the heads of multiple national advocacy groups in calling on Congress to expand the court from nine seats to 13.
"We just cannot sit back as a captive court captures our rights," U.S. Sen. Ed Markey (D-Mass.) said. "Expanding the court is constitutional, it has been done before, we can do it now. And the reason we support this approach is that it is constitutional, it is immediate, and it does the job of dealing with the crisis of today."
While lawmakers at the press conference expressed support for the codification legislation, they believe expanding the court will be more likely to stand up to potential challenges.
"You should not forget, though, that anything that the legislature passes, the Supreme Court is the final arbiter as to whether or not it is constitutional or not," U.S. Rep. Hank Johnson (D-Ga.) said. "And so, that gives you some idea of this second track that you're talking about. Yes, we can pass legislation, but that legislation would be challenged across the street and this right-wing, Republican, extremist Supreme Court which has been captured by money interests — the future is not bright with the current arrangement so that's why we need to pass the Judiciary Act of 2021."
With regard to codification legislation, however, U.S. Rep. Sheila Jackson Lee (D-Texas) told the Washington Blade at the press conference that she is certain of Congress' ability to secure its passage.
"I suspect that there will be a strong support for all of these legislative initiatives," Lee said. "And I will suspect that in the Senate, it is a different atmosphere now, and because we have to be dual track — one, dealing with the reversal of the Supreme Court decisions. And what do the American people look to? They look to their legislative body — particularly Congress — to represent the majority of their views."
Democratic leadership in Congress has endorsed various legislation working to codify such rights as same-sex marriage and nationwide abortion access. Many have been hesitant, however, to get behind efforts to expand the number of justices on the Supreme Court — a stance shared President Joe Biden.
But approaching a midterm election with prospects of a Republican-controlled Congress — coupled with low overall approval ratings for the president — Democrats have framed their efforts as both urgent and mandated by the people.
"I think there is a movement, a momentum, a push by the American people to do justice and to do it justly and they're asking us to do our jobs and that's what we're doing," Lee said.
Attorney expects Santos FEC complaint will deadlock
New York Democratic Reps. Ritchie Torres and Daniel Goldman have filed a complaint against Santos to the House Committee on Ethics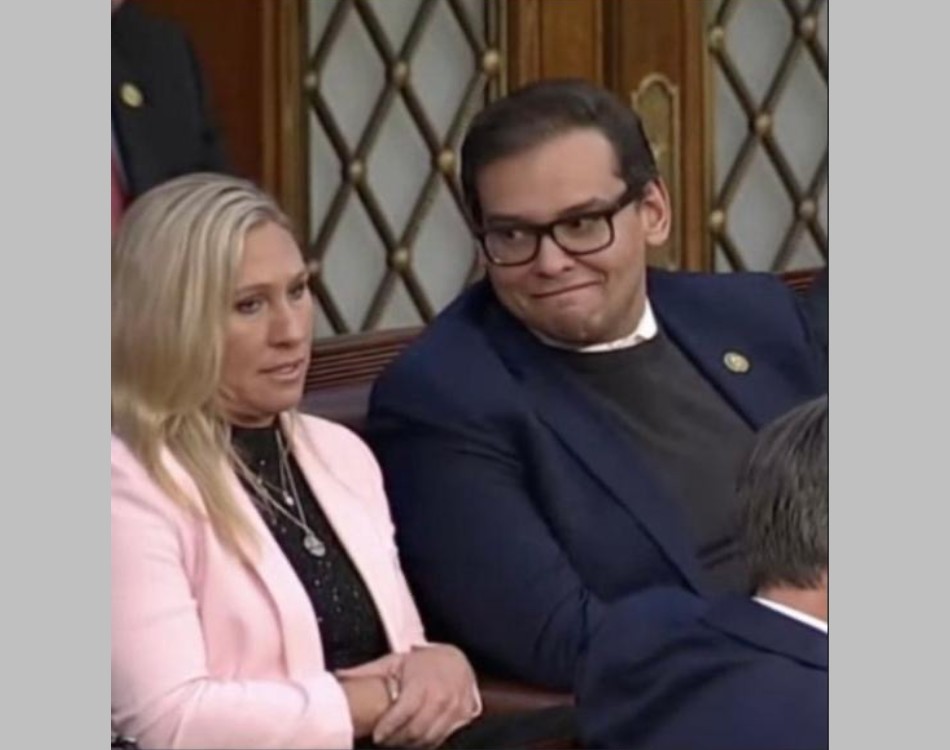 WASHINGTON – An attorney with the group that filed a complaint to the Federal Election Commission (FEC) on Monday against Republican Rep. George Santos (Ny.) said the FEC is unlikely to pursue an investigation or bring any enforcement action against the congressman or his campaign.
"There are at least 3 commissioners who are ideologically opposed to enforcing campaign finance law," Campaign Legal Center Senior Vice President and Legal Director Adav Noti told The Washington Blade by phone on Tuesday.
With a four-vote majority of the FEC's six sitting commissioners required to open an investigation, "the working assumption has to be – for every FEC complaint, no matter how egregious – that at least 3 commissioners will block an investigation," Noti said.
Noti previously served at the FEC in the Office of General Counsel, as associate general counsel for policy, and in the Litigation Division, where he argued cases before federal district and appellate courts as well as the U.S. Supreme Court, including the landmark 2010 case Citizens United v. FEC.
Notwithstanding what may happen at the FEC, Noti told The Blade the Santos case is unlike anything he had ever seen, in multiple respects.
Per the Campaign Legal Center's complaint, Santos and his 2022 campaign committee, Devolder-Santos for Congress, stand accused of engaging "in a straw donor scheme to knowingly and willfully conceal the true sources of $705,000 that Santos purported to loan to his campaign; deliberately reporting false disbursement figures on FEC disclosure reports, among many other reporting violations; and illegally using campaign funds to pay for personal expenses, including rent on a house that Santos lived in during the campaign."
Some of these allegations, which sometimes result in prosecutions, happen, unfortunately, "with some regularity," Noti said. "But I cannot think of another situation where a successful candidate turns out to have fabricated his entire campaign apparatus."
Sometimes, candidates will falsify the source of the money they received to fund their campaigns, and other times they will conceal how they spent those funds, but "I can't think of another instance where every dollar that went into a campaign and a significant portion of the dollars that were spent by that campaign appear to be fictitious, or just made up," Noti said.
Looking at the money that was funneled through the campaign, even if assuming that the dollar amounts that were reported were accurate, "we don't know where it came from, and we know where almost none of it went," Noti said.
Unfortunately, however, "Even in the highly unlikely event that the FEC does conduct an investigation or [pursue an enforcement action], it would take years," Noti said, adding that slow-rolling the process is another means by which the commissioners can prevent the agency from enforcing the law.
Nevertheless, Santos is in potential legal jeopardy. Investigations of the congressman have reportedly been opened by the U.S. Attorney's Office for the Eastern District of New York, the Nassau County District Attorney's Office, and the office of New York Attorney General Letitia James.
On Tuesday, New York Democratic Reps. Ritchie Torres and Daniel Goldman filed a complaint against Santos to the House Committee on Ethics.
Noti said the Justice Department's case would be a criminal probe into Santos's possible violations of campaign finance laws, but otherwise the FEC has sole jurisdiction over these matters, so other legal actors are likely looking into other types of financial malfeasance by the congressman.
The FEC will typically wait for the resolution of a criminal probe initiated by the U.S. Attorney's Office before proceeding with a complaint, Noti said. "If the DOJ starts investigating, they'll tell the FEC, and then the FEC will wait for the criminal investigation to conclude."
Either way, "I would be shocked if [Santos] were not seeking legal counsel," Noti said, adding that he might have a difficult time finding an attorney to represent him.
Santos has been under fire for weeks after media reports revealed the congressman had lied about virtually every aspect of his life, career, and identity.
With respect to his treatment of campaign finance laws, "What he did was intentionally deprive the public of the information that voters are entitled to before they decide who to vote for," Noti said.