Project Angel Food's Lead With Love 3 telethon pulls in a new record
The evening was a triumph, as the broadcast became the highest grossing night in the telethon's three-year history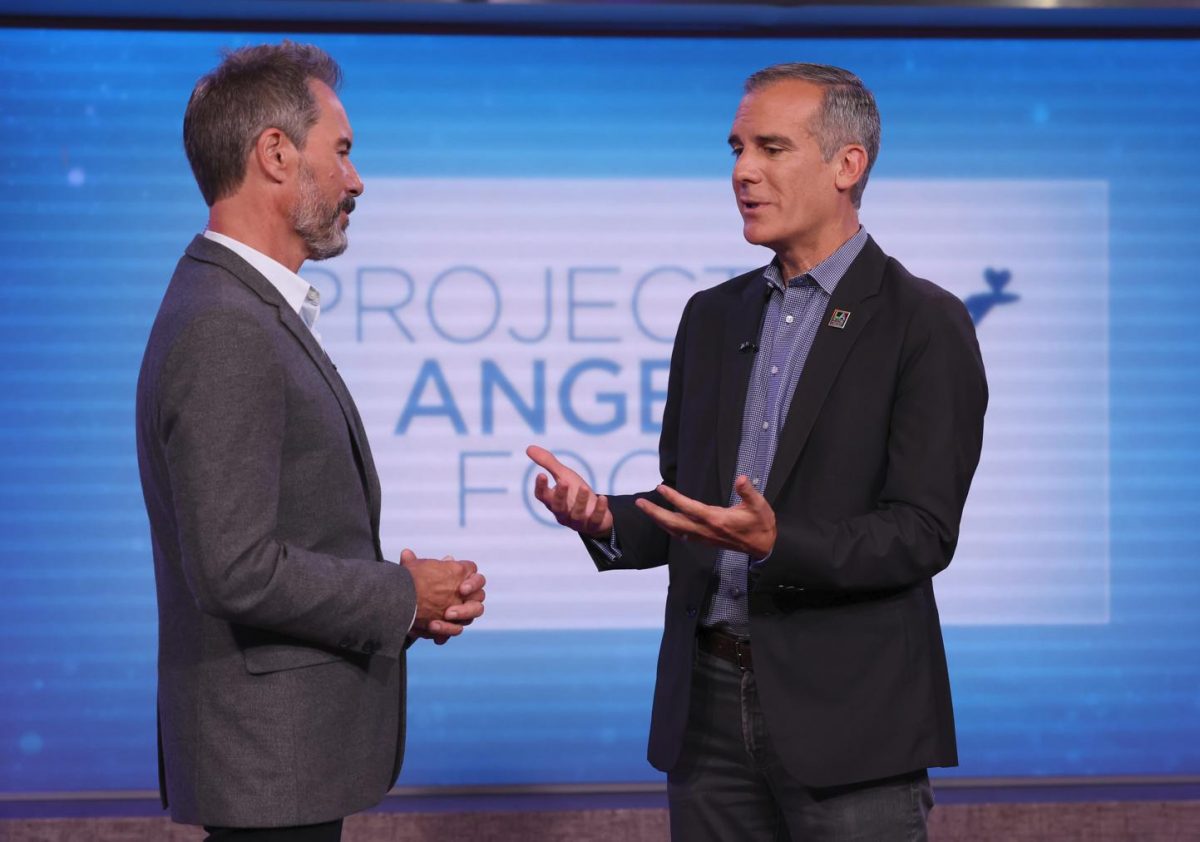 LOS ANGELES – The Saturday telethon hosted by KTLA 5 to benefit the Hollywood based charity Project Angel Food was a massive success according to its organizers pulling in $1,172,970.00 which exceeded the event's sponsored by City National Bank goal by 17%.
KTLA 5 and Project Angel Food noted the evening was a triumph, as the broadcast became the highest grossing night in the telethon's three-year history. Project Angel Food CEO Richard Ayoub reflected, "With inflation and rising food insecurity among L.A.'s critically ill population, it is so encouraging to see Los Angeles step up to help us rise to the challenge."
Project Angel Food feeds critically ill men, women, and children in Los Angeles County. The organization delivers Medically Tailored Meals, with care and compassion, directly to the client's homes. More than 2,500 vulnerable Angelenos are fed daily, with over 1.2 million meals delivered each year.
Oprah Winfrey opened the show, Richard Gere made a rare television appearance, and Lori Loughlin made her first non-acting television appearance in more than three-and-a-half-years.  The night was filled with fan favorites, celebrity messages, an All-Star Phone Bank of celebrities taking donor calls, and musical performances.
Will & Grace star Eric McCormack and KTLA Morning News anchor Jessica Holmes returned to host the annual televised event and were joined by Loni Love and Alec Mapa who also returned as dynamic co-hosts.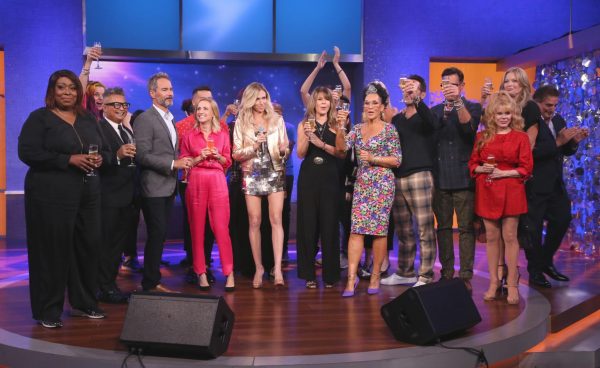 Highlights included:
Lori Loughlin, who has volunteered with Project Angel Food since January 2021, appearing a "day in the life of a Project Angel Food volunteer" package in which she said of the organization, "It is a community, it is a family, and all the people that work here are so wonderful. They have welcomed me with such open arms at a time when I was feeling particularly down and broken. That's how I found a home here, and that's what I feel like they did for me, and that's why I'm so proud to be here and working with this organization, because they really do care. It's really a community."
Oprah Winfrey's stirring opening, kicking off the show with this message: "When we find a way to serve other people, we see how compassion and empathy can really make a lasting, positive impact by showing up for somebody else."   
Richard Gere announcing a $75,000 matching grant from the Herb Ritts Foundation, saying, "Herb was one of my dearest, closest friends and when he passed away in 2002, from complications from HIV/AIDS, it was completely devastating for all of us. And he wanted his foundation to continue the work he had been doing helping people."
A hysterical Will & Grace reunion in which Eric McCormack's Will & Grace co-star Sean Hayes feigned audio issues and insulted McCormack's gray hair and beard.
A Charlie's Angels reunion with Jaclyn Smith and Cheryl Ladd.
Four "Mystery Guests" included Cybill Shepherd, who left McCormack flabbergasted with revealing she knew Elvis Presley, "in the Biblical way," Charo, 13-time Grammy Award winner Chaka Kahn, and Los Angeles Mayor Eric Garcetti, who discussed delivering meals with Project Angel Food.
The television debut of Debbie Gibson's new song "Cheers" from her upcoming Christmas album which closed the show, and Taylor Dayne's live performance of "I'll Be Your Shelter."
Loni Love "flipping her wig" when Rock 'N Roll legend Stevie Nicks called in a surprise $25,000 donation.
Presenting sponsor City National Bank's Linda Duncombe, Executive Vice President, Chief Marketing, Digital and Product Officer, delivering a $100,000 check to McCormack, Project Angel Food CEO Richard Ayoub, and Holmes.
Pauley Perrette, who was on hand to introduce a musical performance, bringing with her a $9,000 donation.
Executive produced by television veteran, Brad Bessey, along with Michael Levitt, Ayoub, KTLA's Marcus Smith and Jacob Burch, and Mark McBride, sponsorships, the live two-hour fundraising special was jam-packed with surprises, energy and fun. Bessey says, "Over dinner with Eric several months ago, he mentioned in passing he would love our show to have more of a 'variety feel' this year, so we ran with it. I think we delivered with humor and heart." 
The All-Star Phone Bank, emceed by Mapa, created the most unpredictable and entertaining segments of the night with Melissa Peterman, Michelle Visage, Kim Coles, Jai Rodriguez, Beth Hall, Mary-Margaret Humes, Lawrence Zarian, and Gregory Zarian talking to donors throughout the night and creating comedy chaos along the way.
In addition to Dayne and Gibson's live performances, musical highlights included Pat Benatar and Neil Giraldo performing "We Belong," Sarah McLachlan performing, "I Will Remember You," Five for Fighting performing, "World," and Josh Groban performing, "Angels."
Celebrity messages flooded in from supporters Bryce Dallas Howard, Sharon Stone, Whoopi Goldberg, Eugene Levy, Gloria Estefan, Karamo, Holland Taylor, Henry Winkler, Fran Drescher, Tyler Henry, Danny Pino, Cheryl Burke, Rachel Lindsay, Ross Mathews, and Jonathan Del Arco.

Donations are still being accepted for LEAD WITH LOVE 3, at angelfood.org/love.
To learn more about Project Angel Food, please visit www.angelfood.org.
Brandon Tsay; hero who disarmed Monterey Park shooter honored
The White House announced that President Joe Biden has invited Tsay to be his guest at the State of the Union Address on February 7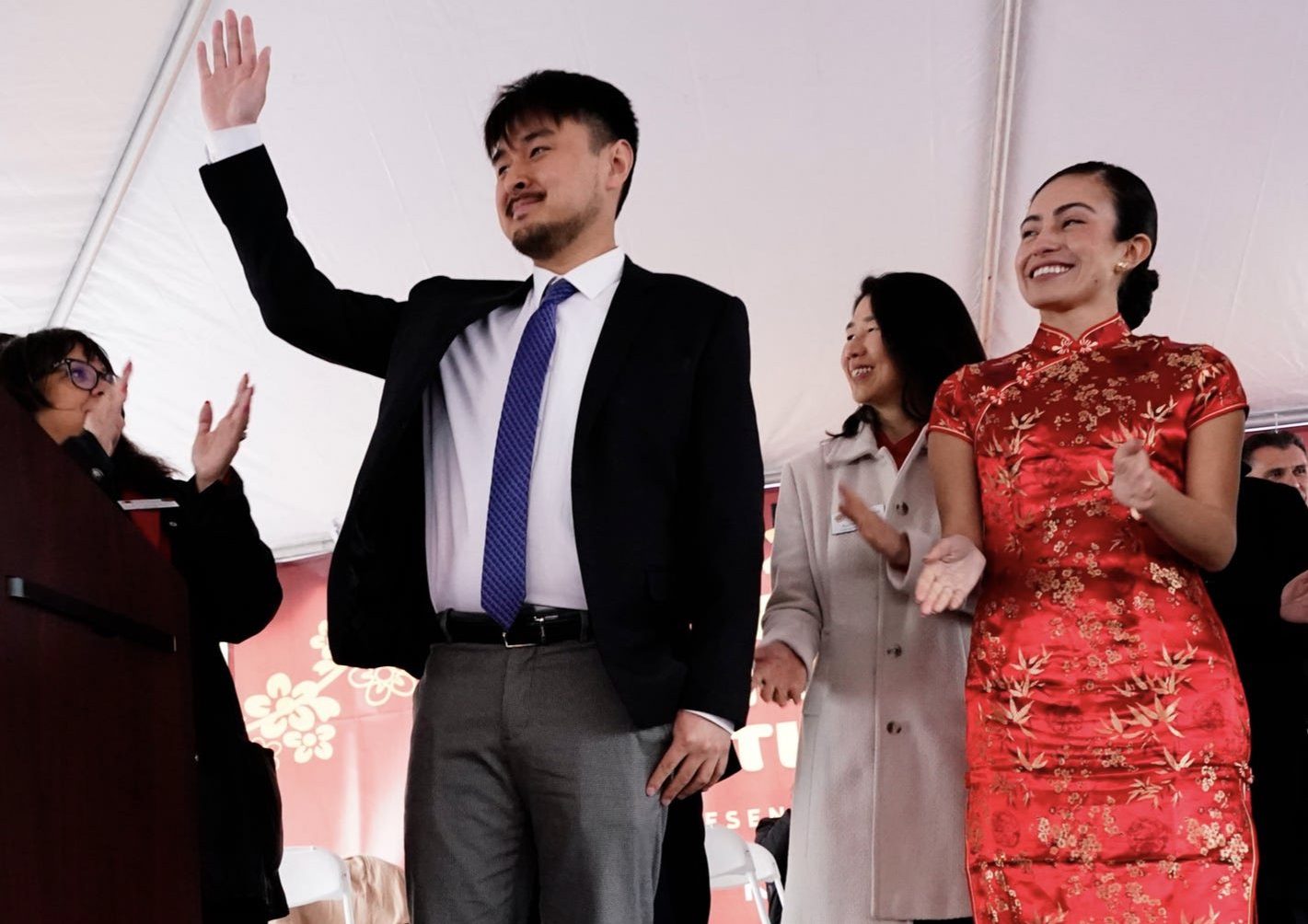 ALHAMBRA, Calif. – The City of Alhambra honored Brandon Tsay, the hero who disarmed the Monterey Park shooting suspect, at a ceremony this past Sunday. Tsay, 26, was awarded a medal of courage from the Alhambra Police Department. 
The White House also announced that President Joe Biden has invited Tsay to be his guest at the State of the Union Address on February 7.
In a surveillance video, Tsay is seen struggling to take a weapon away from the deceased suspect, Huu Can Tran, in the lobby of his family's dance studio, the Lai Lai Ballroom, in Alhambra eventually gaining control of the gun causing Tran to flee.
In an interview with ABC News anchor Robin Roberts in an interview last Monday on "Good Morning America," Tsay told Roberts that the gunman was "looking around the room" as if he was "looking for targets — people to harm."
"That's when I turned around and saw that there was an Asian man holding a gun. My first thought was I was going to die here, this is it."
"He started prepping the weapon and something came over me," Tsay said. "I realized I needed to get the weapon away from him. I needed to take this weapon, disarm him or else everybody would have died."
"When I got the courage, I lunged at him with both my hands, grabbed the weapon and we had a struggle," he added. "We struggled into the lobby, trying to get this gun away from each other. He was hitting me across the face, bashing the back of my head."
The Los Angeles County Sheriff's Robbery-Homicide division is piecing together the facts as to why Tran killed 11 people and wounded nearly a dozen others others in the mass shooting at the Star Ballroom in Monterey Park before traveling to the Lai Lai Ballroom.
"The carnage would have been so much worse had it not been for Brandon Tsay," California U.S. House Representative Judy Chu whose District includes Monterey Park said Sunday during the ceremony.
Rep. Chu also presented Tsay with a certificate of congressional recognition, calling his story "was so amazing" that she noted she had asked him to be her guest at the State of the Union address on Feb. 7. According to the congresswoman though, barely an hour after her request to him, the President called Tsay to personally invite him to be his guest.
According to the White House, the president in the call told Tsay: "I wanted to call to see how you're doing and thank you for taking such incredible action in the face of danger. I don't think you understand just how much you've done for so many people who are never going to even know you. But I want them to know more about you.
"You have my respect," Biden added. "You are America, pal. You are who we are — no, no, you are who we are. America's never backed down, we've always stepped up, because of people like you."
There was also a highly visible law enforcement presence at Sunday's event, held during the city's own Lunar New Year Festival.