2nd Recall effort against LA County District Attorney George Gascón fails 
The 520,050 valid petition signatures fell short of the 566,857 required to place the recall question on the ballot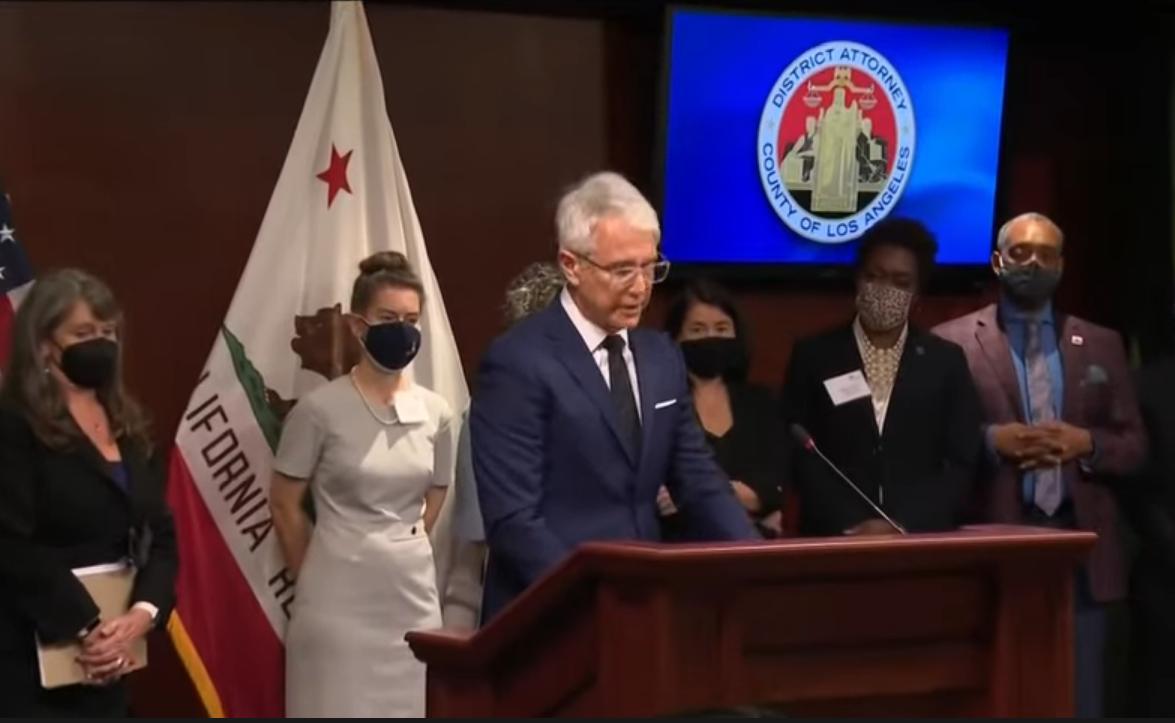 LOS ANGELES – The second effort to recall Los Angeles County District Attorney George Gascón was rejected Monday after the LA County Registrar-Recorder/County Clerk's office announced recall organizers had fallen short of the requisite validated signatures needed to qualify for the November elections ballot.
A spokesperson for Dean C. Logan, the Registrar-Recorder/County Clerk, said that recall organizers had submitted a total of 715,833 petition signatures, of which 195,783 of the signatures were invalid and another 45,000 were duplicate signatures. The remaining 520,050 valid petition signatures fell short of the 566,857 required to place the recall question on the ballot.
KTLA reported that organizers halted their first recall attempt last fall after they were unable to gather the necessary signatures by the end of October.
Gascón, 67, was elected in 2020 on a pledge to reform the county's criminal justice system. Since he took office, juveniles are no longer being charged as adults, sentencing enhancements that he says lead to mass incarceration have been eliminated and cash bail for nonviolent felony offenses has ended. Misdemeanors associated with substance abuse and mental illness are also being diverted out of the criminal justice system, both KTLA and the Los Angeles Times have reported.
Gascón's policies have provoked criticism from Los Angeles County Sheriff Alex Villanueva, as well as officers from the Los Angeles Police Department and others from the 88 jurisdictions within the County.
Recall organizers contend that his policies favor criminal defendants and have contributed to a significant rise in crime rates reported across the County.
Hate crime surge raises alarms, adds safety concerns for minorities
The report found that 72% of hate crimes were of a violent nature, the second highest percentage in at least 20 years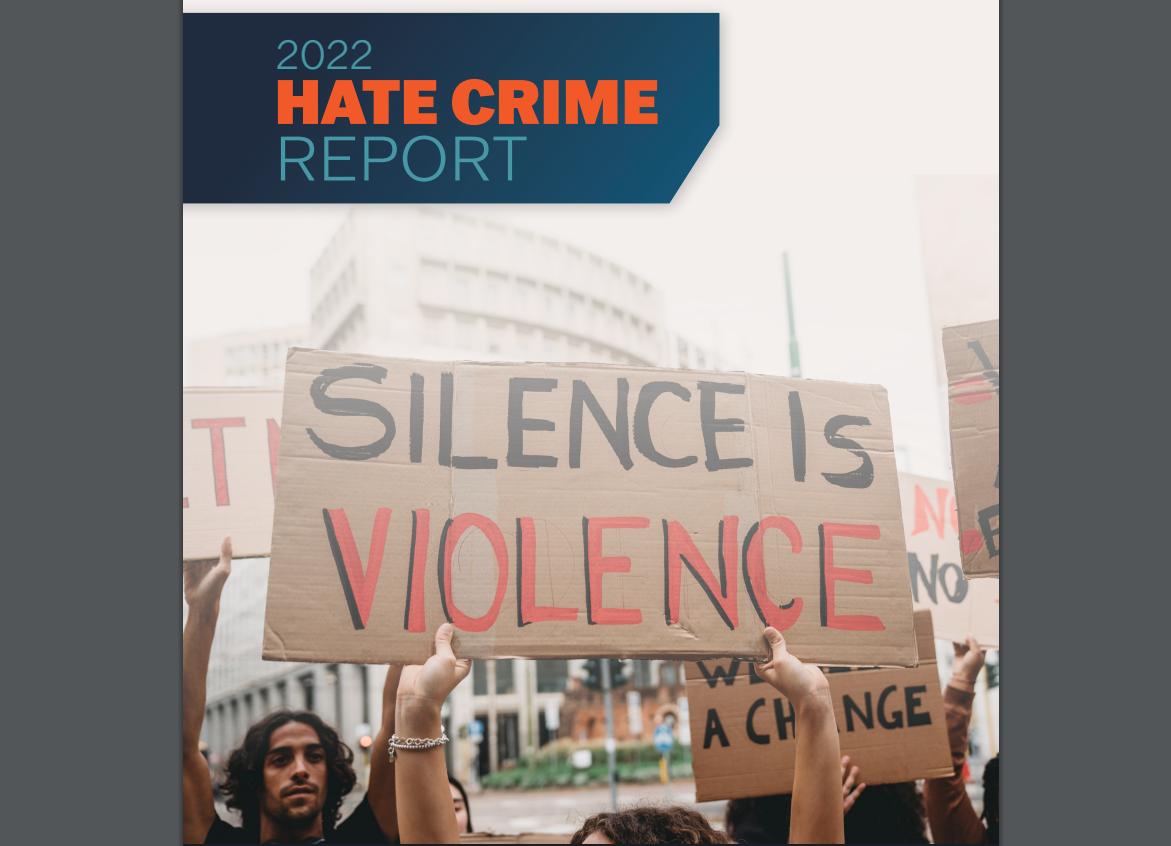 LOS ANGELES – A disconcerting surge in hate crimes, as revealed by the Los Angeles County Human Relations Commission's 2022 Report on Hate Crime, is posing a severe threat to the safety and well-being of minority communities in greater Los Angeles. Released on Nov. 29, the report disclosed alarming statistics, indicating the highest level of reported hate crimes in 21 years.
According to the report, hate crimes surged by 18% in 2022, reaching 929 reported incidents, the highest since 2001. This uptick reflects an ongoing trend, with hate crimes escalating by 143% since 2013, signaling a deeply concerning trajectory for the city.
The press conference, attended by influential figures such as Supervisor Hilda Solis, District Attorney George Gascón, Sheriff Robert Luna, LAPD Assistant Chief Blake Chow, Human Relations Commission President Ilan Davidson, and Executive Director Robin Toma, underscored the gravity of the situation.
Black residents experienced a higher rate of hate crimes, witnessing an increase from 219 to 294 incidents, marking the second-largest number of anti-Black crimes ever reported. Meanwhile, Latino residents faced a rise to 121 incidents, accompanied by the highest rate of violence among all racial/ethnic groups.
The report also highlighted a record-breaking number of anti-transgender crimes, a surge in hate crime violence, and an alarming 41% increase in religion-based crimes, with Jews being the primary target.
One of the most disturbing aspects is the continuous underreporting of hate crimes, as acknowledged by county officials. The LA vs Hate initiative has undoubtedly facilitated more robust reporting, resulting in increased numbers. However, the report emphasized that a substantial number of hate crimes likely go unreported, with nearly half of all violent hate crimes remaining undisclosed to law enforcement, according to the U.S. Department of Justice.
Concerns Deepen Amidst LAPD's Historic Shortage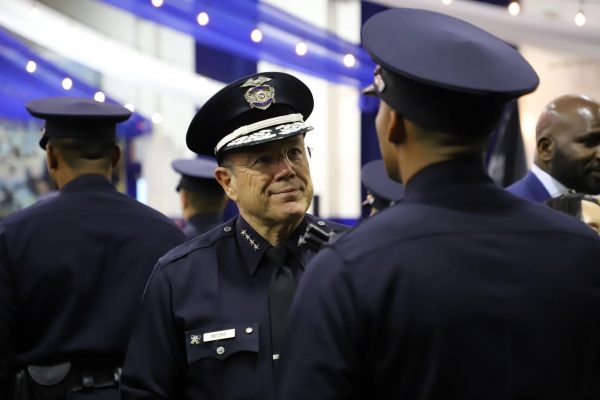 Amidst the rising tide of hate crimes, Los Angeles is grappling with a severe shortage in its police force, the most significant shortfall since the 1990s, according to Mayor Karen Bass. In a recent announcement, Mayor Bass expressed her apprehension about the dwindling numbers in the LAPD, meeting with the newest batch of officer recruits.
"Today L.A. Mayor Karen Bass met with the newest batch of officer recruits. Afterwards, she and Chief Michael Moore talked about how to address the department's officer shortage," noted the announcement.
The LAPD's officer workforce has dwindled to its lowest point since the 1990s, adding another layer of concern to an already precarious situation. The shortage is a multi-faceted challenge, impacting both sworn officers and civilian professional staff, affecting the overall efficiency of the department.
Addressing the shortage, Mayor Bass emphasized the importance of not only recruiting new officers but also improving working conditions, enhancing facilities, and upgrading technology. These measures, she believes, are crucial for making a marked difference in the path forward for a safer Los Angeles.
Navigating the Intersection of Hate Crimes and Police Shortages
The convergence of a historic surge in hate crimes and a substantial shortage in the LAPD poses a complex challenge for Los Angeles. The safety and security of minority communities hang in the balance as the city navigates the intricate dynamics of bias-motivated crimes and law enforcement capabilities.
In response to these challenges, the LA vs Hate initiative emerges as a beacon of hope. Recognizing the limitations of traditional reporting methods and the hesitancy within certain communities to engage with law enforcement, the initiative provides an alternative avenue for reporting hate crimes. The initiative's comprehensive approach involves community engagement, education, and support services to empower individuals to stand against hate.
As Los Angeles grapples with the daunting task of rebuilding its workforce and addressing the heightened concerns over public safety, city officials, community leaders, and law enforcement agencies must collaborate closely to implement comprehensive strategies. These strategies should not only combat hate crimes but also fortify the city's resilience against a backdrop of increasing challenges.
In this critical juncture, the urgency of addressing both hate crimes and police shortages cannot be overstated. Los Angeles must rise to the occasion, fostering a community that stands united against intolerance and equipped with the resources needed to ensure the safety and well-being of all its residents. The LA vs Hate initiative, with its focus on community-driven solutions, offers a promising path forward in these challenging times.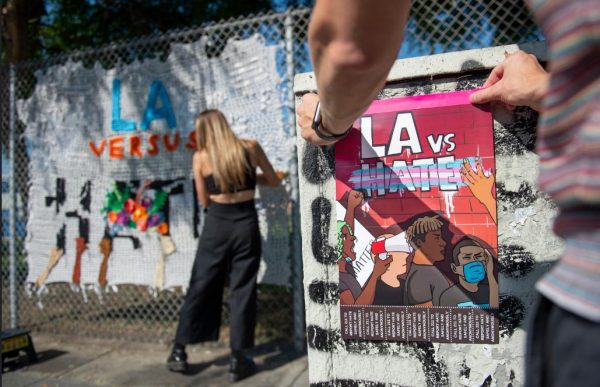 The statistics at a glance:
Following two years of double-digit increases, reported hate crimes in Los Angeles County grew 18% from 790 to 929, the second largest number in more than 20 years.  For the past 8 years, hate crimes have been trending upward and since 2013 there has been a 143% increase. 
The report's significant findings include the following:
72% of hate crimes were of a violent nature, the second highest percentage in at least 20 years.
Racial, sexual orientation and religious hate crimes all grew sharply. But racism was by far the most common motivation, constituting 57% of all hate crimes. Racist crimes jumped 14%, from 476 to 545.
Although they only comprise about 9% of the county's population, African Americans were again disproportionately targeted and comprised 53% of racial hate crime victims. While anti-Black crimes climbed, all other major racial and ethnic groups experienced slight increases or declined significantly.
Anti-Latino/a crimes rose 3% and they again were the second largest group of racial victims. This was the seventh year in a row that Latino/as experienced the highest rate of violence (93%) of any racial/ethnic group.
Anti-Asian crimes, which had soared to record highs during the pandemic, declined 25%. However, the 61 crimes reported were the second largest number in this report's history.
Sexual orientation crimes comprised the second largest motivation (18%) and grew 20%. 81% of these crimes targeted gay men.
Religious crimes spiked 41% and comprised 16% of all hate crimes. Eighty-three percent of these crimes were anti-Jewish.
There were 44 anti-transgender crimes, the largest number ever documented. Ninety-one percent of these crimes were violent, a rate much higher than racial, sexual orientation, and religious attacks.
After skyrocketing 48% the previous year, hate crimes in which anti-immigrant slurs were used continued to climb another 12% from 84 to 94. This was the largest number ever recorded. Suspects used anti-immigrant language in 55% of anti-Latino/a crimes and in 25% of anti-Asian offenses.
Hate crimes committed by gang members remained elevated and comprised 6% of all hate crimes. 74% of these were racially-motivated.
After declining the previous hear, hate crimes that contained evidence of white supremacist ideology (most often the use of swastikas in vandalism) increased 66% from 97 to 140 crimes. This was the largest number in 13 years. They comprised 15% of all reported hate crime. There was evidence of white supremacist belief systems in 38% of all religious hate crimes and 9% of racial crimes.
Similar to the previous year, the largest number of hate crimes (251) reported in 2022 took place in the Metro Service Planning Area (SPA) Region IV (which stretches from West Hollywood to Boyle Heights) followed by San Fernando Valley SPA Region II (141).  This represents large increases in the number of hate crimes in both regions. However, if one compares the populations of the regions to the numbers of reported hate crimes, the Metro SPA had the highest rate followed by West SPA Region V (which includes part of West Los Angeles, Beverly Hills, Culver City, and a number of beach communities). These two regions have had the highest rates for several years in a row.
To view the complete report, including hate crime maps, graphs, and tables, please visit hrc.lacounty.gov. Some hate crime data is limited by the current searchability of the database only for the time period of 2003 to 2022. For specific race/ethnicity data and examples, please click here for anti-Black hate crimes, click here for anti-Latino/a hate crimes, and click here for anti-Asian hate crimes.