HHS broadens definitions for women & LGBTQ+ in healthcare protections
Proposed rule would ensure communities who have had barriers to accessing health care would be able to obtain it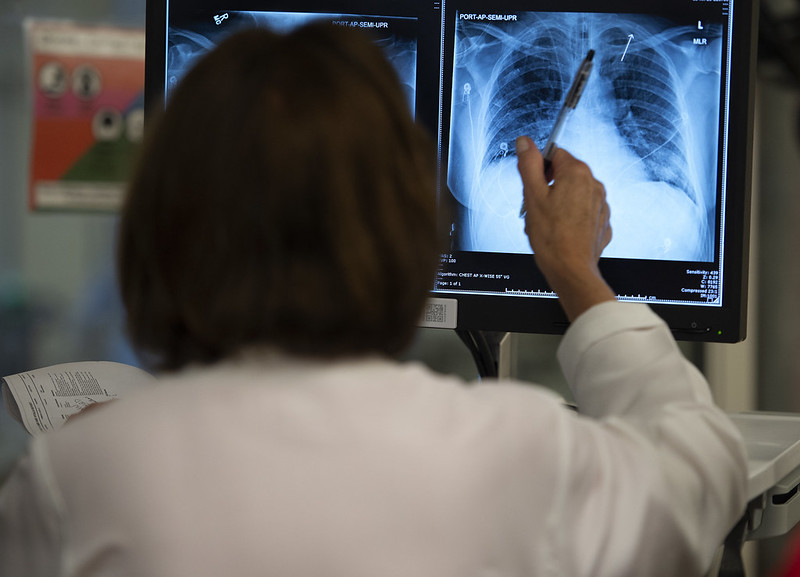 WASHINGTON – A new regulation proposed by the Biden administration seeks to ensure non-discrimination in health care settings for women who have had abortions and LGBTQ people at a time when monkeypox cases continue to increase and fears persist after the U.S. Supreme Court overturned Roe v. Wade.
The new regulation, announced Monday by the Department of Health & Human Services, would interpret Section 1557 of the Affordable Care Act to apply more broadly to the definition of sex after the court's earlier 2016 decision in Bostock v. Clayton County, which determined anti-LGBTQ discrimination was an illegal form of sex discrimination. The rule would enhance the prohibition discrimination on the basis of sex in health care setting and federally funded health care programs consistent with the law.
The regulation also institutes non-discrimination protections for intersex traits; and pregnancy or related conditions, including pregnancy termination; and people with limited English proficiency.
Xavier Becerra, secretary of health and human services, announced the proposed rule on Monday during a conference call with reporters and said it would ensure communities who have had barriers to accessing health care would be able to obtain it.
"Everyone in America should be able to get the care that they need from any health provider in the country, especially if they're that provider is receiving funding from HHS," Becerra said. "We want to make sure that Americans are free from discrimination when they try to access the care that they need. Pretty simple proposition."
Becerra, asked by the Washington Blade how he sees the proposed rule playing out as part of the Biden administration's approach to the monkeypox among gay and bisexual men, said the rule makes clear discrimination in health care is unacceptable and enables LGBTQ people to file a complaint with the Office of Civil Rights at the Department of Health & Human Services,.
"The reality is that today, the issue of monkeypox, you should not face any discrimination when it comes to the issue of accessing the health care services you might need to address monkeypox," Becerra said.
The new regulation doesn't appear to be timed as a means to address monkeypox, but a follow-up to earlier commitment from the Biden administration to make the change.
The proposed rule is similar to a regulation in the final years of the Obama administration, which interpreted the language of Section 1557 to bar discrimination based on sex stereotypes and gender identity. The rule, however, was rescinded during the Trump administration under HHS Director of the Office of Civil Rights Roger Severino, who bucked the decision in Bostock and reversed the rule pursuant an earlier lower federal court ruling in Texas.
Melanie Fontes Rainer. now the director of the Office of Civil Rights under the Biden administration, said in the call restoring non-discrimination protections after they were rescinded makes health care more accessible for everyone.
"The 2020 version of this rule narrowed its scope to cover fewer health programs and activities, limiting vital non-discrimination protections for so many across the country," Rainer said. "The proposed rule proposes revisions to Section 1557 implementing regulation by restoring and strengthening provisions that protect individuals from discrimination and health programs and activities"
The Biden administration rule, however, is different from the Obama-era rule in key aspects. For starters, the Biden-era rule explicitly prohibits discrimination on the basis of sexual orientation in addition to other sex-based categories that were articulated before, using the Supreme Court's decision in Bostock as justification.
The newer regulation also contains language interprets Medicare Part B as federally funded assistance and includes an explicit exemption for health care providers who have objections to certain procedures, such as abortion and gender reassignment surgery. The exact breadth of the religious exemption wasn't immediately clear.
Becerra said during the call the religious conscience provision was included as a result of stakeholder feedback and consistent with the Biden administration's goal to protecting the rights of people in health care settings.
"That is also part of the work that we do, and we don't believe that there's any inconsistency and making sure that people are accessing care without discrimination," Becerra said.
Becerra, asked during the call about the timeline for the rule, said he expects it will be made final before the end of this year and the formal 90-day comment period.
$600 Million in refunds returned to airline passengers
Airlines were also fined $7.25 Million in civil penalties against six airlines for extreme delays in providing refunds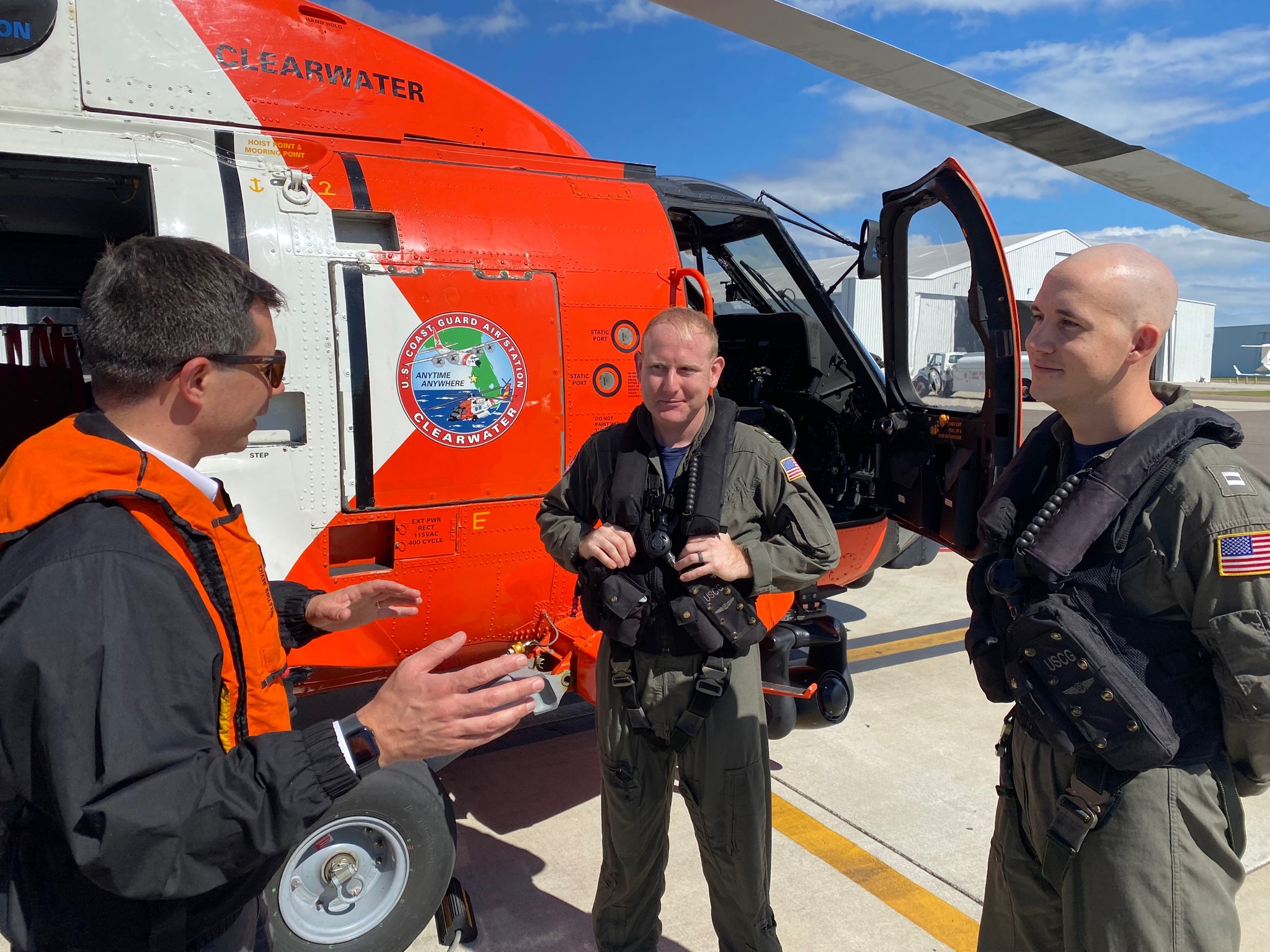 WASHINGTON – The U.S. Department of Transportation, (DOT) announced Monday that six U.S. air carriers, targeted by the DOT paid more than half a billion dollars to people who were owed a refund due to a canceled or significantly changed flight.
In a press release, the DOT noted that these fines are part of DOT's ongoing work to ensure Americans receive the refunds they are owed from airlines. Since the beginning of the COVID-19 pandemic, DOT has received a flood of complaints from air travelers about airlines' failures to provide timely refunds after they had their flights canceled or significantly changed. 
"When a flight gets canceled, passengers seeking refunds should be paid back promptly. Whenever that doesn't happen, we will act to hold airlines accountable on behalf of American travelers and get passengers their money back." said U.S. Transportation Secretary Pete Buttigieg. "A flight cancellation is frustrating enough, and you shouldn't also have to haggle or wait months to get your refund." 
In addition to the more than $600 million in refunds airlines have paid back, the Department announced today that it is assessing more than $7.25 million in civil penalties against six airlines for extreme delays in providing refunds.
With today's fines, the Department's Office of Aviation Consumer Protection has assessed $8.1 million in civil penalties in 2022, the largest amount ever issued in a single year by that office. A majority of the assessed fines will be collected in the form of payments to the Treasury Department, with the remainder credited on the basis of payments to passengers beyond the legal requirement.
The Department's efforts have helped lead to hundreds of thousands of passengers being provided with more than half a billion dollars in required refunds. The Department expects to issue additional orders assessing civil penalties for consumer protection violations this calendar year. 
The fines assessed today and required refunds provided are:
Frontier – $222 million in required refunds paid and a $2.2 million penalty
Air India – $121.5 million in required refunds paid and a $1.4 million penalty
TAP Portugal – $126.5 million in required refunds paid and a $1.1 million penalty
Aeromexico – $13.6 million in required refunds paid and a $900,000 penalty
El Al – $61.9 million in required refunds paid and a $900,000 penalty
Avianca – $76.8 million in required refunds paid and a $750,000 penalty
Under U.S. law, airlines and ticket agents have a legal obligation to refund consumers if the airline cancels or significantly changes a flight to, from and within the United States, and the passenger does not wish to accept the alternative offered. It is unlawful for an airline to refuse refunds and instead provide vouchers to such consumers.
The fines announced today are one of the many steps the Department is taking to protect consumers. Below are additional actions DOT has taken:
During the summer, the Department rolled out a new airline customer service dashboard to help consumers determine what they are owed when a flight is cancelled or delayed because of an airline issue. Previously, none of the 10 largest U.S. airlines guaranteed meals or hotels when a delay or cancellation was within the airlines' control, and only one offered free rebooking. However, after Secretary Buttigieg called on airlines to improve their service and created this dashboard, nine airlines now guarantee meals and hotels when an airline issue causes a cancellation or delay and all 10 guarantee free rebooking. The Department will continue to work to increase transparency so Americans know exactly what the airlines are providing when they have a cancellation or delay. 
 
The Department's proposed rule on Airline Ticket Refunds, if adopted, would: 1) require airlines to proactively inform passengers that they have a right to receive a refund when a flight is canceled or significantly changed, and 2) define a significant change and cancellation that would entitle a consumer to a refund. The rule would also 3) require airlines to provide non-expiring vouchers or travel credits when people can't travel because they have COVID-19 or other communicable diseases; and 4) require airlines that receive significant government assistance in the future related to a pandemic to issue refunds instead of non-expiring travel credits or vouchers when passengers are unable or advised not to travel because of a serious communicable disease.
 
The Department has proposed a rule that would significantly strengthen protections for consumers by ensuring that they have access to certain fee information before they purchase their airline tickets. Under the proposed rule, airlines and travel search websites would have to disclose upfront – the first time an airfare is displayed – any fees charged to sit with your child, for changing or cancelling your flight, and for checked or carry-on baggage. The proposal seeks to provide customers the information they need to choose the best deal. Otherwise, surprise fees can add up quickly and overcome what may look at first to be a cheap fare. DOT encourages members of the public and interested parties to submit comments by December 19, 2022. 
The Department has proposed a rule to refund passengers for services they paid for that aren't actually provided (e.g., broken WiFi). 
The Department invites the public to submit comment on this rulemaking by December 16, 2022. The Department's Aviation Consumer Protection Advisory Committee will publicly deliberate on the Department's proposed rule on Airline Ticket Refunds and decide on recommendations to make to the Department at a virtual meeting on December 9, 2022. To register and attend this virtual meeting, please use this link:
 https://usdot.zoomgov.com/webinar/register/WN_V2zwVF3RQfuoOkyYFVqvdA. 
For information about airline passenger rights, as well as DOT's rules, guidance, and orders, the Department's aviation consumer website can be found at: