Long Island man sentenced for sending death threats to LGBTQ+ groups
U.S. District Judge Joanna Seybert sentenced him after six victims addressed the Court & described the fear his threats instilled in them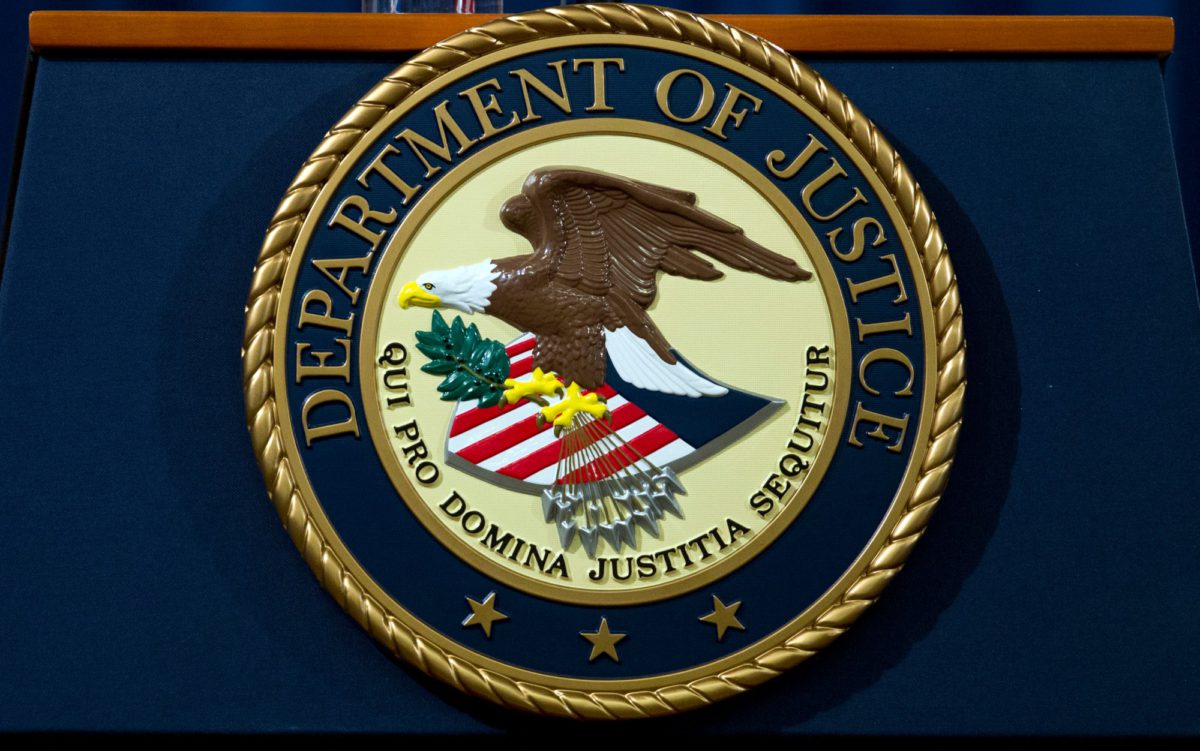 LONG ISLAND, Ny. – In federal court in Central Islip, New York, on Wednesday Robert Fehring, 74, was sentenced to 30 months in prison for mailing more than 60 letters to LGBTQ+ affiliated individuals, organizations and businesses, many of which contained threats to kill, shoot, and bomb the recipients.
United States District Judge Joanna Seybert sentenced Fehring after six victims addressed the Court and described the fear that Fehring's threats instilled in them. 
From at least 2013 to 2021, Fehring sent letters threatening violence to individuals associated with the LGBTQ+ community.  In those letters, Fehring threatened to use firearms and explosives against the recipients.
One such letter threatened that there would "be radio-cont[r]olled devices placed at numerous strategic places" at the 2021 New York City Pride March with "firepower" that would "make the 2016 Orlando Pulse Nightclub shooting look like a cakewalk," referencing the 2016 attack in which 49 persons were killed and dozens wounded at Pulse, a gay nightclub in Orlando, Florida.
Fehring also sent a threatening letter to the owners of the Stonewall Inn in Manhattan and an African American-owned barbershop affiliated with the LGTBQ+ community in Brooklyn. The letter to the Stonewall Inn stated, "we will blow up/burn your establishments down. We will shoot those who frequent your dens of [expletives]." The letter to the barbershop purported to be from "People Who Hate Gays … and In Particular [n-word] Gays and stated, "your shop is the perfect place for a bombing … or beating the scum that frequents your den of [expletive] into a bloody pool of steaming flesh."
Fehring mailed dozens of additional threatening letters to individuals, businesses, and elected officials associated with the LGBTQ+ community.
On November 18, 2021, the FBI's Civil Rights Squad and the New York Joint Terrorism Task Force executed a search warrant at Fehring's home in Bayport and recovered copies of letters containing threats, supplies used to mail threatening letters, 20 LGBTQ+ related Pride flags that appeared identical to flags stolen from flagpoles in Sayville in July 2021, and reconnaissance-style photographs from a June 2021 Pride event in East Meadow.
Law enforcement officers also recovered electronic devices owned by Fehring that contained internet searches for Fehring's victims and related LGBTQ+ affiliated individual, events, and businesses.
Law enforcement officers also recovered from Fehring's residence two loaded shotguns, hundreds of rounds of ammunition, two stun guns, and a stamped envelope addressed to an LGBTQ+ affiliated attorney containing the remains of a dead bird.
During a press conference, Breon Peace, United States Attorney for the Eastern District of New York and Michael J. Driscoll, Assistant Director-in-Charge, Federal Bureau of Investigation, New York Field Office (FBI),and Rodney K. Harrison, Commissioner, Suffolk County Police Department (SCPD) announced the sentence.
"There is no room for hate in the Eastern District of New York. Today's sentence makes clear that threats to kill and commit acts of violence against the LGBTQ+ community will be met with significant punishment," stated United States Attorney Peace.  "We will use the full power of our office to bring to justice those who threaten to kill or hurt people because of who they are, and to ensure everyone in our district is able to live authentically, safely and in peace."
"Robert Fehring made heinous threats against members of the LGBTQ+ community in locations throughout New York, including Suffolk County, for nearly eight years," Suffolk County Police Commissioner Harrison said. "Thanks to the tireless efforts of our department's Hate Crimes Unit detectives and the diligent work of our law enforcement partners, Fehring is being held accountable for his crimes. This sentence reiterates that hate and intolerance have no place in Suffolk County." 
Federal Judge tosses guidance in LGBTQ healthcare discrimination
He ruled the Biden administration wrongly interpreted a provision barring health care providers from discriminating against LGBTQ+ Americans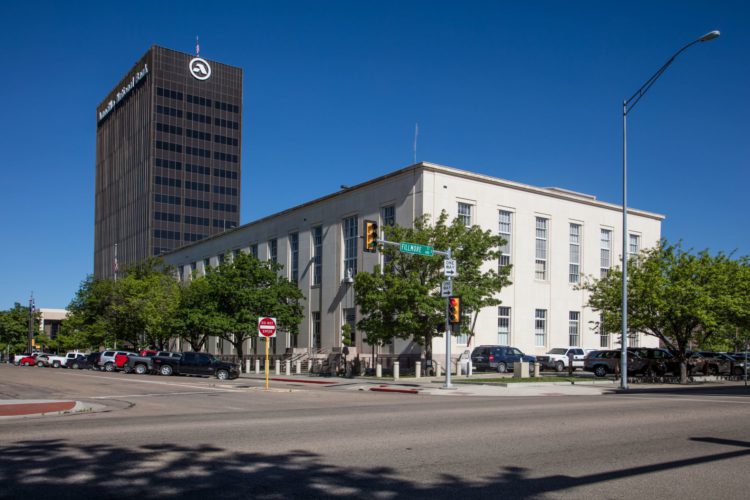 AMARILLO – U.S. District Judge Matthew Kacsmaryk ruled Friday the Biden administration had wrongly interpreted a provision of the Affordable Care Act (ACA), colloquially known as Obamacare, as barring health care providers from discriminating against LGBTQ+ Americans.
Kacsmaryk wrote the U.S. Supreme Court decision in Bostock v. Clayton County in which it held that "an employer who fires an individual merely for being gay or transgender violates Title VII." The High Court's opinion states that "it is impossible to discriminate against a person for being homosexual or transgender without discriminating against that individual based on sex."
The lawsuit was brought by two doctors represented by the America First Legal Foundation, set up by Stephen Miller, a former Trump White House official. The suit was filed after the U.S. Department of Health and Human Services issued a regulation in May 2021 outlying that its interpretation of Section 1557 of the ACA, which states that healthcare providers cannot discriminate on the basis of sex, extends to sexual orientation and gender identity.
Many observers and legal experts have opined that the Bostock decision, while affecting many other laws and expand equality for LGBTQ people, there were shortcomings in the application of the Bostock ruling.
Sharita Gruberg, currently the Vice President for Economic Justice at the National Partnership for Women & Families, wrote in August of 2020 as the Center for American Progress vice president for LGBTQI+ Research and Communications, outlining the shortcomings in Bostock when looking at a practical application for LGBTQ healthcare under Section 1557 of the ACA:
"While Section 1557 of the ACA prohibits discrimination based on race, color, national origin, sex, age, or disability in covered health programs or activities, the statute's text does not actually include any of these words. Instead, it refers to protected characteristics in other statutes: Title VI of the Civil Rights Act of 1964, which covers race, color, and national origin; the Age Discrimination Act of 1975; Section 794 of Title 29 of the U.S. Code, which covers disability; and Title IX of the Education Amendments Act of 1972, which covers sex.
As discussed above, since Title VII's definition of sex informs the definition of sex in Title IX, it is clear that sexual orientation and gender identity discrimination are also prohibited under the ACA. As in the Title IX context, federal courts have consistently affirmed that the prohibition of sex discrimination in Section 1557 of the ACA prohibits gender identity discrimination.
In 2016, the Obama administration promulgated a rule clarifying that Section 1557 prohibited gender identity discrimination and sex stereotyping, which could include sexual orientation as well as discrimination based on pregnancy, false pregnancy, termination of pregnancy or recovery, childbirth, or related medical conditions.
This interpretation was quickly enjoined by Reed O'Connor, a conservative activist judge who has since ruled that the ACA as a whole is unconstitutional. Rather than defend the Obama administration's interpretation of sex discrimination, the Trump administration elected to promulgate a new rule that not only erased the inclusive definition of sex discrimination but also eliminated sexual orientation and gender identity protections from a number of other regulations.
The administration also rolled back language access protections. Trump's Department of Health and Human Services (HHS) posted its final rule four days after the Supreme Court's decision in Bostock. The rule was slated to go into effect on August 18; however, a federal judge issued a preliminary injunction on August 17 finding that HHS' position that sexual orientation and gender identity were not covered under Title IX was rejected by the Supreme Court in Bostock. As a result, the administration was blocked from rescinding the 2016 rule's protections.
Kacsmaryk, appointed to the federal bench by former President Trump, wrote that Congress, when adopting the law could have included "sexual orientation" or "gender identity" in the text, but "chose not to do so." He noted that the ACA incorporated barring against discrimination "on the basis of sex" in Title IX- but specifically left out LGBTQ+ people.
Accordingly the judge wrote, the Supreme Court's 6-3 conclusion that Title VII's bar against sex discrimination covered LGBTQ workers did not lead to the same result.
"Title IX's ordinary public meaning remains intact until changed by Congress, or perhaps the Supreme Court," he wrote.