Conservative group sues Iowa school district over trans-inclusive policy
The policy covers years 7-12, allowing students to freely communicate with faculty members and school staff about their gender identity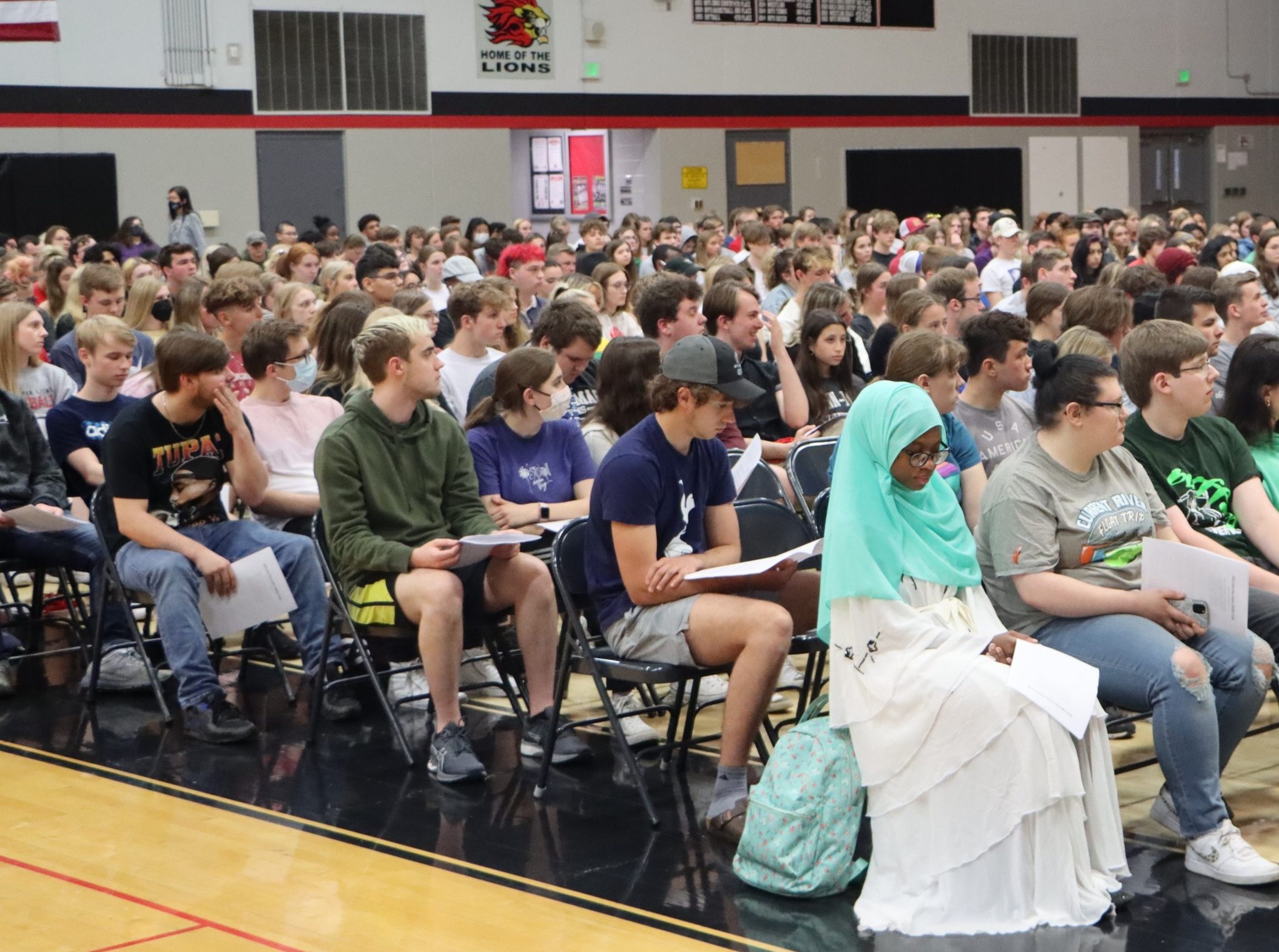 CEDAR RAPIDS, Ia. – The Parents Defending Education (PDE), a conservative right-wing nationwide nonprofit membership association, sued an Iowa school district in federal court last week over the district's gender support plan approved last Spring by the school board.
The Linn-Mar Community School District (LMCSD) policy (504.13-R) covers year 7 through year 12, allowing students to freely communicate with faculty members and school staff about their gender identity. The policy protects those conversations from their parents if they wish.
The policy also states students and staff should identify a student by their chosen name and pronouns, and allow students to participate in activities as their assigned gender.
PDE's suit alleges LMCSD's "parental exclusion policy" violates violates parent's First and Fourteenth Amendment rights. "Nearly a century of Supreme Court precedent makes two things clear: parents have a constitutional liberty interest in the care, custody, and control of their children, and students do not abandon their First Amendment rights at the schoolhouse gate. The Linn-Mar Community School District is flouting both of these constitutional guarantees through its recent adoption of Policy 504.13-R"
The suit also claims, "The Policy authorizes children to make fundamentally important decisions concerning their gender identity without any parental involvement and to then hide these decisions from their parents. […] These actions can happen without any knowledge or input from the child's parents. Instead, these decisions will be made solely by the child and "school administrators and/or school counselors." And it is not just secrecy through silence. The District will withhold this information even if it is specifically requested by parents."
"Linn-Mar's gender policy demonstrates a deep contempt for the constitutional rights of its students and families," said Parents Defending Education President Nicole Neily in a statement. "It has been clearly established by the federal court system over the past 100 years that parents have a right to direct the upbringing of their children, and we are proud to fight on behalf of our members to put a stop to these unconstitutional policies."
LGBTQ + advocates maintain the LMCSD policy is necessary means ensuring that LGBTQ students can seek help about questions they might have, and also protect them from bullying and harassment.
The lawsuit alleges though that the policy is too broad when it comes to bullying and harassment, and that it violates 1st Amendment protections for those persons who choose to not identify a student by their chosen gender or name.
Since the LMCSD Board passed the policy the community of around 6,000 people has been divided. One parent writing in a Facebook post on the LMCSD page: [Tina Gaby]
"I think every parent at Linn Mar that is uncomfortable with this decision can start with Asking for a separate partition for their child to be able to change in the locker room. Biological males and females have just as much right as transgender kids to feel comfortable"
Another parent, Joseph Stutler, answered: "Tina Gaby Or they could just learn to be decent humans and mind their own business in the facilities."
The Linn-Mar Community School District did not respond to media requests for comment.
Federal Court upholds Washington state ban on conversion therapy
NCLR successfully moved to intervene in the lawsuit on behalf of Equal Rights Washington– the state's largest LGBTQ civil rights organization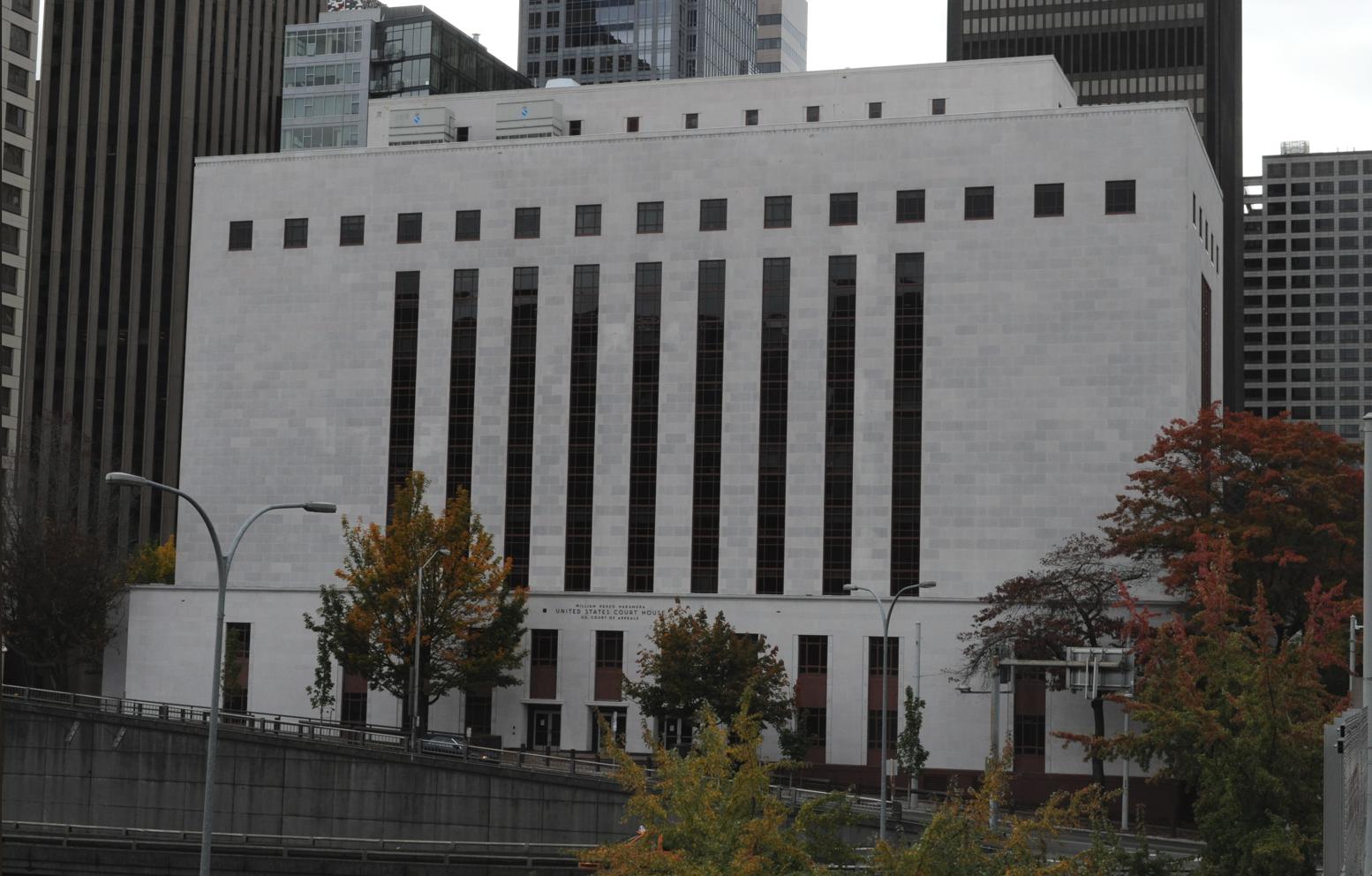 SEATTLE — The United States Court of Appeals for the Ninth Circuit on Monday rejected a therapist's request for the court to reconsider its previous decision upholding the State of Washington's law protecting minors from conversion therapy by licensed health professionals.
Conversion therapy is a dangerous and discredited practice that attempts to change a minor's sexual orientation or gender identity.
Washington prohibited licensed mental health professionals from subjecting minors to conversion therapy in 2018, as more than 20 other states have also done.
Last September, the ninth circuit wrote:  "In relying on the body of evidence before it as well as the medical recommendations of expert organizations, the Washington Legislature rationally acted by amending its regulatory scheme for licensed health care providers to add 'performing conversion therapy on a patient under age eighteen' to the list of unprofessional conduct for the health professions."
"The Ninth Circuit has affirmed that states can require licensed mental health providers to comply with ethical and professional standards prohibiting the use of unnecessary, ineffective, and harmful treatments on their minor patients," said Shannon Minter NCLR Legal Director. "These are common sense protections that unfortunately are necessary to prevent unethical therapists from defrauding parents and causing severe harm to LGBTQ youth. Every major medical and mental health organization in the country supports these laws, which are supported by decades of research and clear standards of care."
"We applaud the Ninth Circuit for permitting states to protect survivors like myself from the unethical practice of so-called 'conversion therapy," which has wreaked havoc on thousands of LGBTQ youth and their families," said Mathew Shurka, a "conversion therapy" survivor and co-founder of Born Perfect. 
In 2018, Washington passed a law prohibiting state-licensed therapists from engaging in conversion therapy with a patient under 18 years old. Every leading medical and mental health organization in the country has warned that these practices do not work and put young people at risk of serious harm, including depression, substance abuse, and suicide. Twenty-five states and over 100 localities have laws or administrative policies protecting youth from these practices or preventing the expenditure of state funds on conversion therapy.
In 2021, an anti-LGBTQ legal group filed a federal lawsuit challenging the new law on behalf of Brian Tingley, a "therapist" and advocate of "conversion therapy".
Tingley, who is represented by the Scottsdale, Arizona-based anti-LGBTQ Alliance Defending Freedom, (ADF), identifies himself as a "Christian licensed marriage and family therapist"  and alleges in the court filings that the provided definition of "conversion therapy" is "vague, content-biased, and biased against one perspective or point of view."
 The National Center for Lesbian Rights (NCLR) successfully moved to intervene in the lawsuit on behalf of Equal Rights Washington (ERW) – the state's largest LGBTQ civil rights organization and a primary supporter of the law during the legislative process. ERW and the State of Washington urged the court to uphold the law in light of the overwhelming consensus of medical and mental health professionals that conversion therapy poses a serious risk to the health and well-being of Washington's youth. In August 2021, the federal district court for the Western District of Washington upheld the law and rejected Tingley's challenge.
In September 2022, a three-judge panel of the Ninth Circuit affirmed the district court's decision, ruling that state laws protecting minors from conversion therapy by licensed health professionals are constitutional. Tingley then asked the full Ninth Circuit to order the September decision to be reconsidered by a larger panel of Ninth Circuit judges. Today, the court rejected that request. 
The court's order means that the September 2022 panel decision upholding the Washington law will be the Ninth Circuit's final decision in the case.