Students in Virginia warn against 'don't say gay' policies
New law requires parental notification of 'sexually explicit content' in classroom effectively erasing LGBTQ+ in school curriculum"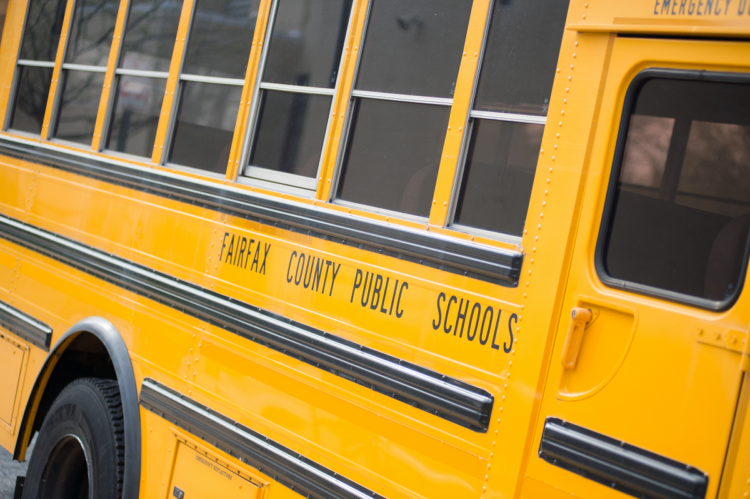 FAIRFAX COUNTY, Va. – More than 600 students from across Virginia signed a letter from the Pride Liberation Project that calls for the Virginia Department of Education to clarify that teaching students about LGBTQ people and events is not "sexually explicit."
Senate Bill 656, which Republican Gov. Glenn Youngkin signed earlier this year, requires parents be notified when instructional materials contain "sexually explicit content" — without any input from students.
Current Virginia law defines "sexual conduct" as "masturbation, homosexuality, sexual intercourse, or physical contact in an act of apparent sexual stimulation or gratification."
Because SB 656 does not itself specify what constitutes "sexually explicit content," LGBTQ students and activists are concerned that the bill will rest on Virginia's pre-existing definition of sexual conduct.
In their full letter, signees argued that "In effect, SB 656 can potentially be interpreted to define all references to people in same-sex relationships as inherently sexual."
"Consequently, all references to LGBTQIA+ people in K-12 schools, including Supreme Court cases, historical events impacting LGBTQIA+ people, and discussions about queer authors, may be deemed as sexually explicit content under SB 656, effectively erasing LGBTQIA+ representation in our school curriculum," reads the Pride Liberation Project's press release.
Representation has been shown to positively increase academic performance, and LGBTQ youth already face exacerbated risks of suicide and mental health crisis. In Virginia specifically, the vast majority of LGBTQ students reported hearing anti-LGBTQ remarks at school, and 26 percent of LGBTQ students reported being "disciplined for public displays of affection (PDA) that did not result in similar action for non-LGBTQ students."
"Most of my LGBTQIA+ friends are already struggling with their mental health," said one Loudoun County student in the Pride Liberation Project press release. "I'm scared about the message these guidelines could send and losing the already limited affirming representation in my class."
Another student from Richmond said that they "didn't want to see their friends who are from homes that aren't accepting not see themselves reflected at school." 
Virginia AG says schools must comply with trans policies
Arlington County, Fairfax County, and Prince William County Public Schools have announced they will not implement the new guidelines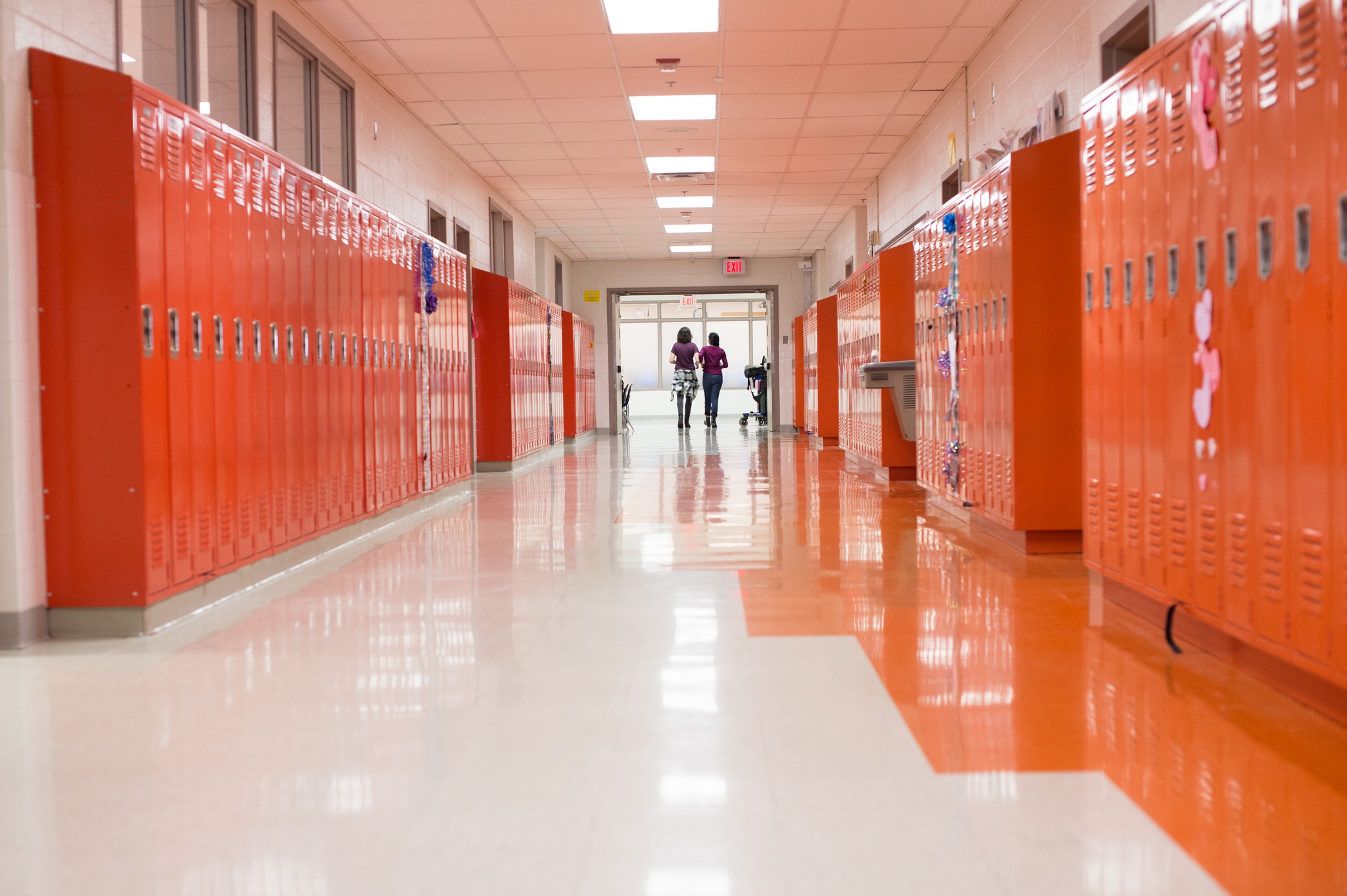 RICHMOND – Virginia Attorney General Jason Miyares on Thursday said school boards must adhere to the state's new guidelines for transgender and nonbinary students.
Miyares in a letter to Republican Gov. Glenn Youngkin said the guidelines "comply with the Equal Protection Clause, Title IX and the VHRA" (the Virginia Human Rights Act) and "local school boards are required to adopt policies that are consistent with them."
The Virginia Department of Education last month released the new guidelines.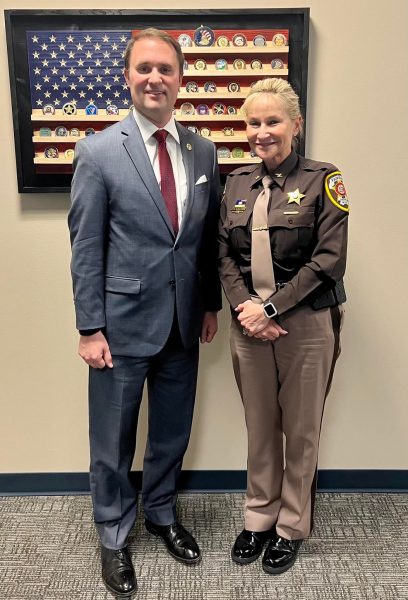 One section states "schools shall defer to parents to make the best decisions with respect to their children."
"Parents are in the best position to work with their children and, where appropriate, their children's health care providers to determine (a) what names, nicknames and/or pronouns, if any, shall be used for their child by teachers and school staff while their child is at school, (b) whether their child engages in any counseling or social transition at school that encourages a gender that differs from their child's sex, or (c) whether their child expresses a gender that differs with their child's sex while at school," it reads.
Another section notes "schools shall keep parents informed about their children's well-being."
"To ensure parents are able to make the best decisions with respect to their child, school personnel shall keep parents fully informed about all matters that may be reasonably expected to be important to a parent, including, and without limitation, matters related to their child's health, and social and psychological development," it reads. "Parents' rights are affirmed by the U.S. Supreme Court that characterized a parent's right to raise his or her child as 'perhaps the oldest of the fundamental liberty interests recognized by this court.' Troxel v. Granville, 530 U.S. 57, 65 (2000). This requirement is, of course, subject to laws that prohibit disclosure of information to parents in certain circumstances including, for example, Code of Virginia § 22.1-272.1(B) (prohibiting parental contact where student is at imminent risk of suicide related to parental abuse or neglect.)"
The guidelines further state "schools shall serve the needs of all students" and the Virginia Department of Education "is committed to working with school divisions to ensure a positive, safe and nurturing learning environment for all students."
"Each student's individual needs should be taken into consideration by his or her school, and divisions should develop policies that encourage schools to account for these individual needs, with due sensitivity to the needs of other students and the practical requirements of the teaching and learning environment," reads the guidelines. "Schools should attempt to accommodate students with distinctive needs, including transgender students. A team of appropriate school staff and other caregivers should collaborate with the student's parents or with an eligible student to identify and implement such reasonable accommodations or modifications (if any), considering the resources and staff available in the school and school divisions, as well as the rights and needs of other students and of school staff."
The guidelines further state "single-user bathrooms and facilities should be made available in accessible areas and provided with appropriate signage, indicating accessibility for all students."
"To ensure that all students have access to a learning environment in which they feel comfortable and safe, where state or federal law requires schools to permit transgender students to share otherwise sex-segregated facilities (such as bathrooms or locker rooms) with students of the opposite sex, parents should be given the right to opt their child out of using such facilities, and the child should be given access to alternative facilities that promote the child's privacy and safety," reads the guidelines. "Eligible students should be given the same right to opt out."
Arlington County Public Schools, Fairfax County Public Schools and Prince William County Schools have announced they will not implement the new guidelines. NBC Washington on Thursday reported Miyares' opinion is "nonbinding."