Tell Newsom: Helping addicts is good for public safety and will save lives
Detractors claim safe consumption sites encourage drug abuse — which is emphatically false- a position even liberal-minded politicians take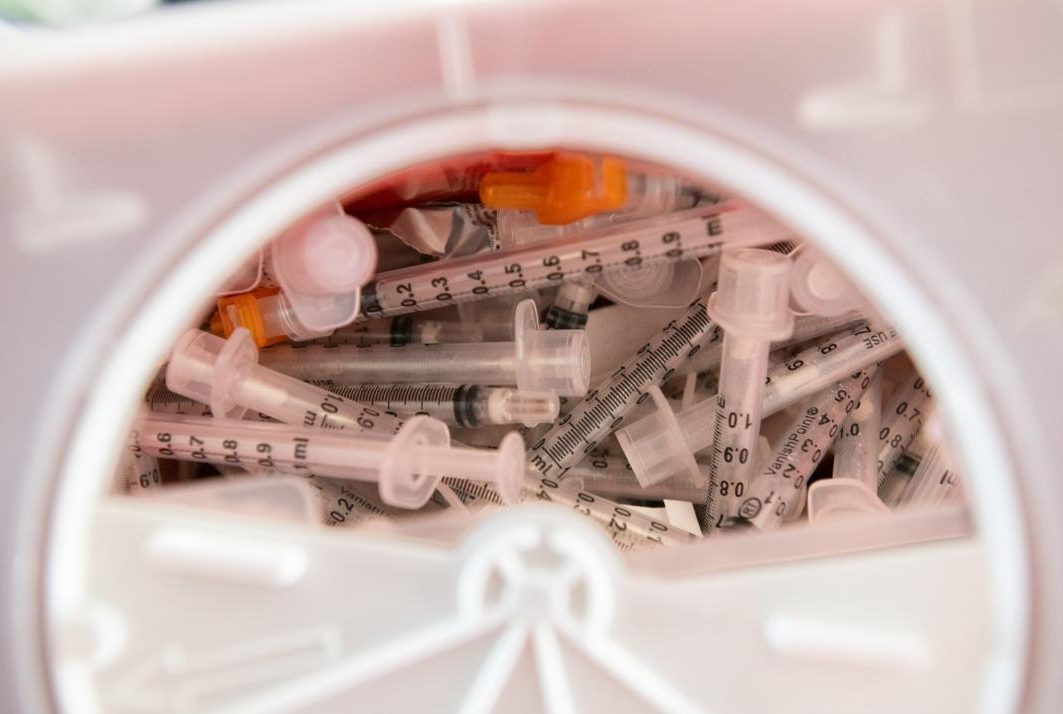 LOS ANGELES – The addiction crisis in California is getting worse. The American Medical Association recently called the nation's increasing drug-related overdose and death rate an "epidemic." And with heightened public safety concerns from visible drug consumption on our own sidewalks, we're faced with this undeniable fact: something needs to be done. We need to think creatively about how to help people struggling with addiction.
That's exactly what Senator Scott Wiener's SB 57 aims to do. This legislation, which sits on Governor Newsom's desk awaiting a signature or veto, allows the City and County of Los Angeles, San Francisco and Oakland to open pilot Overdose Prevention Programs (OPP), also known as safe consumption sites.
Healthcare and harm reduction professionals are clamoring for these facilities, which would be safe places where, under trained professional supervision, people can use drugs, access clean supplies and fentanyl testing strips, receive information about and referrals to treatment, and get fast medical help in the event of an overdose.
"This is incredibly long overdue. In 2021 alone, California lost over 10,000 residents to the overdose crisis, and we are continuing to see it disproportionately claim the lives of people of color throughout the state. By passing SB 57 and embracing this cost-effective evidence-based public health intervention, the Legislature is making it abundantly clear that saving lives is its top priority," Jeannette Zanipatin, California State Director of the Drug Policy Alliance, said after the bill passed the Legislature. "With countless lives hanging in the balance, we urge Governor Newsom to sign the bill without delay, so that we can adequately confront this crisis through the implementation of Overdose Prevention Programs and begin providing people the support they need."
"Overdose Prevention Centers have a long-proven history of working to save people's lives. In 35 years, there has not been one reported overdose death in these spaces. Yet, our people are dying, and OPCs are the solution to negate this public health emergency. Today we are one step closer to helping our participants stay alive," said Elham Jalayer, Harm Reduction Program Manager for the East Los Angeles-based Bienestar.
Detractors claim that safe consumption sites encourage drug abuse — which is emphatically not true. Nonetheless, it's a position publicly embraced by even liberal-minded politicians, including Gov. Jerry Brown, who vetoed a similar Wiener bill in 2018. In his veto letter, Brown said that "enabling illegal and destructive drug use will never work." He also cited threats from the Trump administration saying anyone associated with an OPP could be vulnerable to federal prosecution for facilitating drug use.
Then-former San Francisco Mayor Gavin Newsom, campaigning for governor, had a different stance, telling Chronicle columnist Phil Matier in August, "I'm open to it. I think it's a novel strategy."
Ironically, during the height of the AIDS crisis, novel thinking about helping injection drug users came from Republicans.
In May 1992, after Democratic presidential nominee and Arkansas Gov. Bill Clinton addressed a rally of gay and AIDS activists at a fundraiser at the Palace in Hollywood, Clinton's gay campaign aide Bob Hattoy enabled LGBTQ reporter Karen Ocamb and ACT UP/LA's Danny Levy to talk with Clinton.
Clinton and Levy agreed on everything except lifting the ban on federal funding for needle exchange – a critical issue as Clean Needle NOW exchanges were beginning to illegally pop up around Los Angeles. The issue exploded when President Clinton refused to heed recommendations to lift the ban from Health and Human Service Sec. Donna Shalala. Years later, in 1998 when Clinton still refused, most of his AIDS Commission resigned in protest.
And yet, in Sept. 1994, Republican LA Mayor Richard Riordan declared a state of emergency, authorizing the city AIDS coordinator and other city officials to "immediately take steps permitted by law" to allow privately run needle exchange programs to stem the spread of HIV, according to the New York Times. LAPD Chief Bernie Parks and (Republican) LA County Sheriff Sherman Block issued orders not to interfere with these operations — though Human Rights Watch subsequently reported that not all law enforcement followed those orders.
Meanwhile, controlled substances and drug paraphernalia are still illegal in California, a point SB 57 addresses directly. Wiener also notes that, as of 2021, 165 safe consumption sites exist in 10 countries. In New York City, the nation's first two consumption sites have served 1,540 people over the last eight months, reversing 399 overdoses that likely would have led to death.
In the two years after Brown's veto in 2018, Los Angeles County reported over 4,000 overdose deaths. 2021 marked the seventh consecutive year that L.A. saw preventable, accidental overdose deaths rise, with a staggering 2,442 deaths last year – more than double the number of lives lost to drug overdoses in 2015.
How many are our LGBTQ people, who struggle with addiction and overdoses at higher rates than the general population? We cannot continue to fail our people — all people — who struggle with addiction. That's why I'm urging Governor Newsom to sign SB 57 into law.
It quite literally is a matter of life or death. 
Brody Levesque is a veteran journalist and the editor of the Los Angeles Blade.
Former LA Blade news editor Karen Ocamb, who now works at Public Justice, contributed to this editorial.
Emergency without Urgency, the Monkeypox outbreak fiasco
We need Monkeypox vaccine TODAY, not next week. We need our community clinics to be covered fully and IMMEDIATELY be reimbursed by Medi-Cal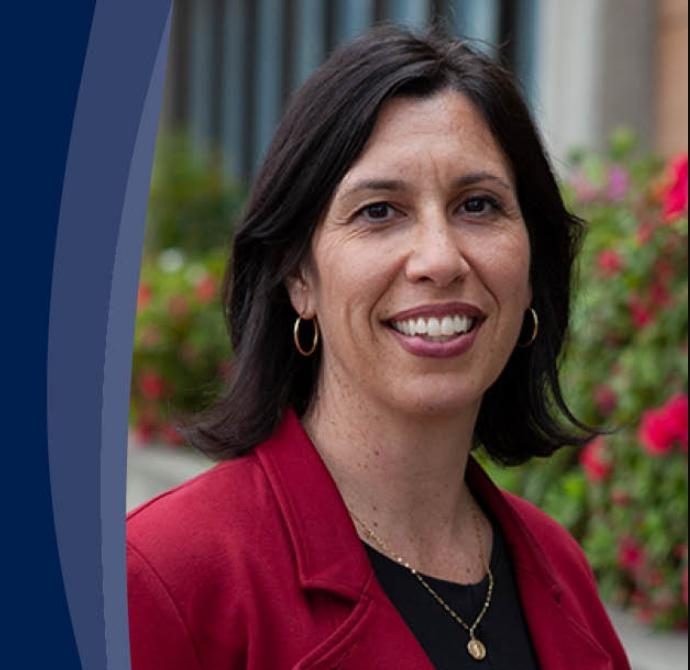 LOS ANGELES – One of the most significant legacies of the HIV and AIDS crisis is the establishment of robust LGBTQ+ community based health organizations that not only advocate for our community but which also provide care.
These clinics are indeed the legacy of generations of community members lost to AIDS and have become the healthcare backbone of our LGBTQ+ community. They play a substantial role in promoting successful HIV and STD prevention and during the vaccination efforts against Covid played a crucial role in ensuring our community was safer.
Los Angeles is particularly blessed with a large number of them. Between the LA LGBT Center, APLA, the AIDS Healthcare Foundation, St. John's Wellness and other AIDS healthcare service providers, there are literally dozens of clinics throughout the County. As the AIDS pandemic evolved, these clinics repurposed, maintaining their role in providing both basic and specialty healthcare for the LGBTQ community. They are comparable in quality to more mainstream community healthcare providers.
For a new scourge faced by our community, Monkeypox, one would think the expertise of these clinics would be immediately called upon and activated as an inoculation center for the vaccine. However, the fact they weren't being engaged was evident early on.
The LA County Department of Public Health, (LACDPH) rightly or wrongly, responded as soon as vaccine was made available to them by opening its own clinics to the community and putting shots into arms. Demand was strong.
It seemed reasonable at first that their locations, though remote from the traditional centers of our community, should begin immediately but, it was hoped, with a plan to engage more partners. That did not happen quickly enough for a variety of reasons and concerns immediately emerged.
On July 27, as publisher of this newspaper, alarmed by a then seemingly nascent health crisis on the precipice of exploding virally in the MSM community, I hosted a Town Hall bringing together the LA County Department of Public Health, representatives of the three largest networks of LGBTQ+ healthcare providers, a former Monkeypox patient, researchers and advocates.
One of the objectives of that town hall was to highlight to our government's healthcare leadership the importance of involving the world's most robust networks of LGBTQ+ clinics in the dispensing of monkeypox vaccines.
Cases since that Town Hall have more than doubled in Los Angeles and also nationally.
And frustration has grown exponentially, largely due to the supply's rapid depletion..
While many excellent strategies were deployed by LACDPH to engage other partners, precious little vaccines were ever provided to the community clinics represented at the Town Hall. The LA LGBT Center's clinic received less than 2000 doses; AIDS Health Foundation received approximately 1000 doses and others like APLA also received similar scant inventory.
While the outrage can be answered in part by a lack of available vaccines, it's an issue that can be squarely blamed on President Biden's CDC and FDA- it's simply outrageous that the vaccine rollout has been so badly handled by the Federal government. But on a local level there are indications that even if federal distribution and supply chain issues got fixed, our community clinics would still be underutilized or perhaps unable to be utilized at all.
Michelle Baass, Director of the California Department of Health Care Services (DHCS), appointed by Governor Gavin Newsom to oversee the health of about 14 million Californians on Medi-Cal, the state's Medicaid program, has decided that the LGBTQ+ Clinics do not qualify for reimbursement if they administer Monkeypox vaccine without pass-through funding from the federal government which potentially could take many months to even occur.
You heard that right.
The institutions we built, the conveniently located clinics we are familiar with are being defunded.
You might ask, "how is that defunding?"
Without Medi Cal reimbursement, the financial strain on our clinics is enormous- the Los Angeles LGBT Center has already warned they are experiencing significant financial stress as a and have turned to the community for donations so they can continue inoculations when vaccines become available again.
It's not clear when that will be.
Aaron Fox at the LA LGBT Center put it best when he told the Blade's Brody Levesque "Our community cannot wait for DHCS and CMS to continue talking. We must take action on this yesterday and we are in a Public Health crisis and government bureaucracy and inaction is unacceptable and will only result in increased suffering in our community." 
Fox added that his perception of the government response is that while the Biden-Administration and California have declared a Public Health Emergency, in terms of immediate action taken thus far it is little more than saying, "oh look there's a house on fire," but neglecting to dial 911 and get the fire dept rolling.
It's a sleight we do not deserve, particularly not from administrations like Gavin Newsom and Joe Biden whom we view as reliable allies.
On behalf of the Blade and our LGBTQ+ community, I call on all involved parties to correct this situation immediately.
Major East Coast cities such as New York have had robust and successful vaccination efforts that have reached many times more arms than in Los Angeles. Why should a city the size of Boston or Washington DC have been prioritized over Los Angeles or California?
We need a supply of Monkeypox vaccine TODAY, not next week. We need our community clinics to be covered fully and IMMEDIATELY be reimbursed by Medi-Cal.
Most of our community clinics are also still hyper-stressed financially because the State of California has failed to reimburse them for their work inoculating people against Covid.
Our community needs our allies to prove again why we can trust them: it's very disconcerting to be treated so shodily after 40 years of AIDS and 3 years of Covid.
It's also extremely disconcerting that after our leaders and this newspaper fought so hard to get California's Department of Health to include LGBTQ+ data in healthcare collection around Covid-19 that it came to nothing when a new epidemic emerged.
Get it together, Michelle Baass, or leave.
Monkeypox must be treated as an emergency that DOES requires a great deal of urgency
Primary elections June 7: The Los Angeles Blade's endorsements
The Los Angeles Blade is listing its first round of endorsements in local, state-wide races & key races here in Southern California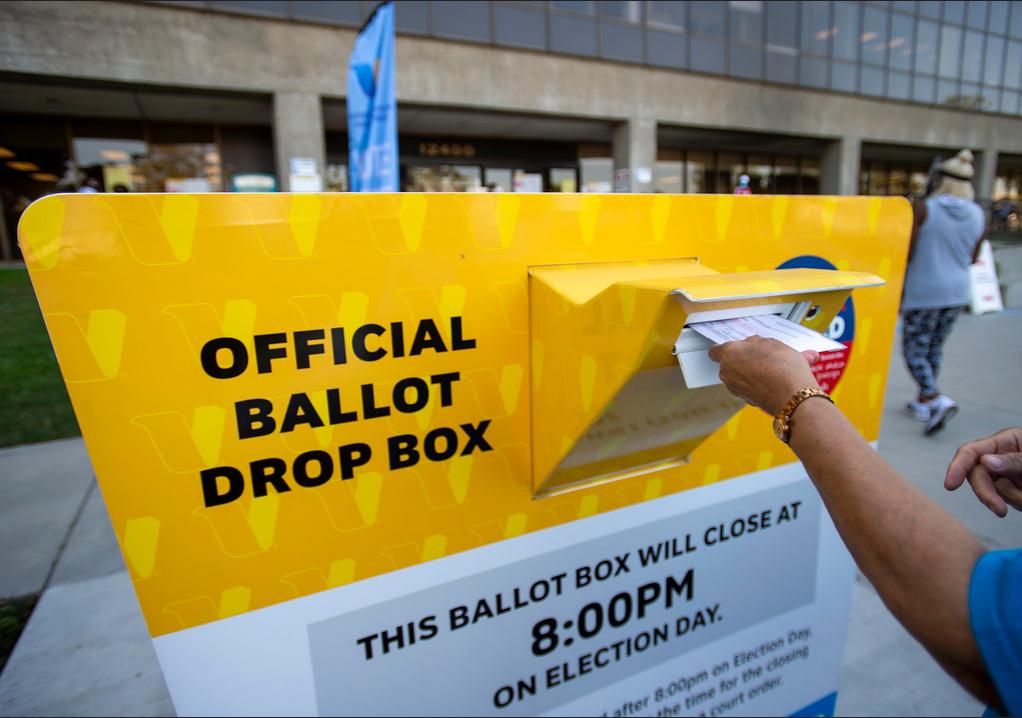 LOS ANGELES – These are uncertain times that demand greater voter engagement and participation in the process to elect officials at all levels even more this election cycle as Angelenos and their fellow Southern Californians head to the polls.
Recent polling has shown that the primary issues of homelessness, rising costs in mortgages, rent, food, gasoline and inflationary effects post-pandemic are driving voter's focus.
Voters also are very focused on rising crime rates across the Southland, especially violent crime. The Public Policy Institute of California, from a study executed last year by the non-profit, showed that data from four of California's major cities—Los Angeles, Oakland, San Diego, and San Francisco—show increases in property and violent crime numbers in 2021.
More disturbing was a trend of a troubling increases in homicides in these cities were up by about 17% in 2021.
In the greater Los Angeles County area, retail smash and grab gangs struck the business community repeatedly with what one source at the Los Angeles Area Chamber of Commerce described as "seemingly brazen impunity unhindered by response from either the Los Angeles County Sheriff's Department or the Los Angeles Police Department."
Voters are demanding action and are dissatisfied with what they view as a lack of responsiveness and are holding both parties accountable.
This election cycle, for the first time with the exception of this paper's endorsement of Governor Gavin Newsom during the recall drive effort last September, the Los Angeles Blade is listing its first round of endorsements in races for offices and in particular key races here in Southern California.
The election cycle this year nationwide takes on graver meaning for the LGBTQ+ community as trans rights are under attack, numerous jurisdictions are attempting to ban LGBTQ+ themed books and in classrooms several states have passed 'Don't Say Gay' laws with other states considering following that path. LGBTQ+ Californians need to be on guard against political encroachment that would potentially remove protections against loss of those hard fought rights.
(In recent weeks the Los Angeles Blade has been publishing a series of 'Viewpoints' from candidates who have been endorsed by the paper.)
Some housekeeping:
All California active registered voters will receive a vote-by-mail ballot for the June 7, 2022, Primary Election.
Return your vote-by-mail ballot by mail with prepaid postage as long as it's postmarked on or before Election day and received by June 14, 2022, or in-person to a secure ballot drop box, to a voting location or your county elections office by 8:00 p.m. on June 7, 2022.
In-person voting locations will offer voter registration, replacement ballots, accessible voting machines, and language assistance to those who need it.
Vote centers open in all Voter's Choice Act counties on May 28, 2022.
Your primary Election ballot will include candidates for U.S. Senate, Governor, Lieutenant Governor, Secretary of State, Controller, Treasurer, Attorney General, Insurance Commissioner, Member of State Board of Equalization, State Superintendent of Public Instruction, U.S. Representative in Congress, State Senator, State Assembly Member, as well as other local candidates.
There are two contests for U.S. Senate on this ballot. You can vote for both contests.

One for a 6-year term ending January 3, 2029; and
One for the remainder of the current term ending January 3, 2023
The Los Angeles Blade's picks
In the race for Los Angeles County Sheriff the Los Angele Blade endorses Eric Strong.
In the race for Mayor of the City of Los Angeles the Los Angele Blade endorses Rep. Karen Bass
In the following local races the Los Angele Blade endorses:
Los Angeles County Assessor: Jeffrey Prang
Los Angeles City Attorney: Kevin James
Los Angeles City Controller: Rob Wilcox
Los Angeles City Council, District 3: Bob Blumenfield
Los Angeles City Council, District 5: Jimmy Biblarz
Los Angeles City Council, District 7: Monica Rodriguez
Los Angeles City Council, District 9: Curren Price
Los Angeles City Council, District 11: No Consensus
Los Angeles City Council, District 13: Mitch O'Farrell
Los Angeles City Council, District 15: Tim McOsker
Los Angeles County Supervisor 1 – Hilda Solis
Los Angeles County Supervisor 3 – Lindsey Horvath
LA County Superior Court Judge
Seat 3: Tim Reuben
Seat 60 – Sharon Ransom
Seat 67 – Elizabeth Lashley-Haynes
Seat 70 – Holly Hancock
Seat 90 – Melissa Lyons
Seat 118 – Klint McKay
Seat 151 – Patrick Hare
Seat 156 – Carol Elswick
| | | | |
| --- | --- | --- | --- |
| LA Unified School District 2 – Dr. Rocío Rivas | | | |
| | | | |
| LA Unified School District 4 – Nick Melvoin | | | |
| | | | |
| LA Unified School District 6 – Kelly Gonez | | | |
| | | | |
| Long Beach Mayor | | Rex Richardson | |
| | | | |
| Long Beach City Council 1 | | | |
| | | | |
| Long Beach City Council 5 | | Megan Kerr | |
| | | | |
| Long Beach City Council 9 | | Dr. Joni Ricks-Oddie | |
| | | | |
| Long Beach Prosecutor | | | |
| | | | |
| Beverly Hills City Council | | | |
| | | | |
| Glendale City Council | | Dan Brotman and Elen Asatryan | |
| | | | |
| Glendale USB B | | Ingrid Gunnell | |
| | | | |
| Pasadena City Council 7 | | Jason Lyon | |
| | | | |
| Pasadena City College Board of Trustees, Area | | Alton Wang | |
| | | | |
| William S. Hart Union School Board | | Andrew Taban | |
| | | | |
| | | | |
| | | | |
| | | | |
| | | | |
| Orange County Assessor | | Rick Foster | |
| | | | |
| Orange County District Attorney | | Pete Hardin | |
| | |
| --- | --- |
| State Senate District 20 – Caroline Menjivar | |
| | |
| State Senate District 22 – Susan Rubio | |
| | |
| State Senate District 24 – Ben Allen | |
| | |
| State Senate District 26 – Maria Elena Durazo | |
| | |
| State Senate District 28 – Lola Smallwood-Cuevas | |
| | |
| State Senate District 30 – Henry Bouchot | |
| | |
| Assembly District 20 – Jennifer Esteen, RN | |
| | |
| Assembly District 21 – James H Coleman | |
| | |
| Assembly District 28 – Joe Thompson | |
| | |
| Assembly District 30 – John Drake | |
| | |
| Assembly District 39 – Andrea Rosenthal | |
| | |
| Assembly District 40 – Pilar Schiavo | |
| | |
| Assembly District 43 – Luz Rivas | |
| | |
| Assembly District 44 – Laura Friedman | |
| | |
| Assembly District 46 – Jesse Gabriel | |
| | |
| Assembly District 48 – Blanca Rubio | |
| | |
| Assembly District 49 – Mike Fong | |
| | |
| Assembly District 51 – Rick Chavez Zbur | |
| | |
| Assembly District 52 – | |
| | |
| Assembly District 53 – Freddie Rodriguez | |
| | |
| Assembly District 54 – Miguel Santiago | |
| | |
| Assembly District 55 – Isaac Bryan | |
| | |
| Assembly District 56 – Lisa Calderon | |
| | |
| Assembly District 57 – Reggie Jones Sawyer | |
| | |
| Assembly District 62 – Anthony Rendon | |
| | |
| Assembly District 64 – Elizabeth Alcantar | |
| | |
| Assembly District 65 – | |
| | |
| Assembly District 66 – Al Muratsuchi | |
Statewide Constitutional Offices:
Governor: Gavin Newsom
Lieutenant Governor: Eleni Kounalakis
Attorney General: Rob Bonta
Insurance Commissioner: Ricardo Lara
Secretary of State: Shirley Weber
Controller: Ron Galperin
Superintendent of Public Instruction: Tony Thurmond
Treasurer: Fiona Ma
Board of Equalization, District 1: Braden Murphy
Board of Equalization, District 2: Sally Lieber
U.S. Senate:
Full Term: Alex Padilla
Short Term (ending January 3, 2023): Alex Padilla
U.S. House of Representatives:
Congressional District 2: Jared Huffman
Congressional District 3: Dr. Kermit Jones
Congressional District 4: Mike Thompson
Congressional District 6: Ami Bera
Congressional District 7: Doris Matsui
Congressional District 8: John Garamendi
Congressional District 9: Josh Harder
Congressional District 10: Mark DeSaulnier
Congressional District 11: Nancy Pelosi
Congressional District 12: Barbara Lee
Congressional District 14: Eric Swalwell
Congressional District 15: Kevin Mullin
Congressional District 16: Anna Eshoo
Congressional District 17: Ro Khanna
Congressional District 18: Zoe Lofgren
Congressional District 19: Jimmy Panetta
Congressional District 21: Jim Costa
Congressional District 23: Derek Marshall
Congressional District 24: Salud Carbajal
Congressional District 25: Raul Ruiz
Congressional District 26: Julia Brownley
Congressional District 27: Christy Smith
Congressional District 28: Judy Chu
Congressional District 29: Tony Cárdenas
Congressional District 30: Adam Schiff
Congressional District 31: Grace Napolitano
Congressional District 32: Brad Sherman
Congressional District 33: Pete Aguilar
Congressional District 34: Jimmy Gomez
Congressional District 35: Norma Torres
Congressional District 36: Ted Lieu
Congressional District 37: Sydney Kamlager
Congressional District 38: Linda Sánchez
Congressional District 39: Mark Takano
Congressional District 40: Dr. Asif Mahmood
Congressional District 41: Will Rollins
Congressional District 42: Robert Garcia
Congressional District 43: Maxine Waters
Congressional District 44: Nanette Barragán
Congressional District 45: Jay Chen
Congressional District 46: Lou Correa
Congressional District 47: Katie Porter
Congressional District 49: Mike Levin
Congressional District 50: Scott Peters
Congressional District 51: Sara Jacobs
Congressional District 52: Juan Vargas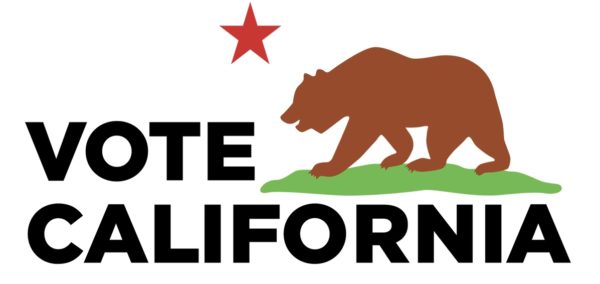 California Senate:
Senate District 2: Mike McGuire
Senate District 6: Paula Villescaz
Senate District 8: Dave Jones
Senate District 10: Aisha Wahab
Senate District 14: Anna Caballero
Senate District 18: Steve Padilla
Senate District 20: Daniel Hertzberg
Senate District 24: Ben Allen
Senate District 26: María Elena Durazo
Senate District 28: Lola Smallwood-Cuevas
Senate District 34: Tom Umberg
Senate District 36: Kim Carr
Senate District 38: Catherine Blakespear
Senate District 40: Joseph C. Rocha
California Assembly:
Assembly District 2: Jim Wood
Assembly District 4: Cecilia Aguiar-Curry
Assembly District 6: Kevin McCarty
Assembly District 10: Eric Guerra
Assembly District 11: Lori Wilson
Assembly District 12: Sara Aminzadeh
Assembly District 14: Buffy Wicks
Assembly District 16: Rebecca Bauer-Kahan
Assembly District 17: Matt Haney
Assembly District 18: Mia Bonta
Assembly District 19: Phil Ting
Assembly District 20: Shawn Kumagai
Assembly District 21: James Coleman
Assembly District 22: Jessica Self
Assembly District 23: Marc Berman
Assembly District 24: Alex Lee
Assembly District 25: Ash Kalra
Assembly District 26: Evan Low
Assembly District 27: Esmeralda Soria
Assembly District 28: Gail Pellerin
Assembly District 29: Robert Rivas
Assembly District 30: Dawn Addis
Assembly District 35: Leticia Perez
Assembly District 37: Gregg Hart
Assembly District 38: Steve Bennett
Assembly District 39: Andrea Rosenthal
Assembly District 41: Chris Holden
Assembly District 42: Jacqui Irwin
Assembly District 43: Luz Rivas
Assembly District 44: Laura Friedman
Assembly District 46: Jesse Gabriel
Assembly District 47: Christy Holstege
Assembly District 49: Mike Fong
Assembly District 50: Eloise Gómez Reyes
Assembly District 51: Rick Chavez Zbur
Assembly District 52: Wendy Carrillo
Assembly District 54: Miguel Santiago
Assembly District 55: Isaac Bryan
Assembly District 56: Lisa Calderon
Assembly District 57: Reggie Jones-Sawyer
Assembly District 58: Sabrina Cervantes
Assembly District 60: Corey Jackson
Assembly District 61: Tina McKinnor
*SPECIAL ELECTION* Assembly District 62: Tina McKinnor
Assembly District 62: Anthony Rendon
Assembly District 63: Fauzia Rizvi
Assembly District 64: Elizabeth Alcantar
Assembly District 65: Mike Gipson
Assembly District 66: Al Muratsuchi
Assembly District 69: Josh Lowenthal
Assembly District 70: Diedre Thu-Ha Nguyen
Assembly District 74: Chris Duncan
Assembly District 76: Brian Maienschein
Assembly District 78: Chris Ward
Assembly District 79: Akilah Weber
Assembly District 80: Georgette Gómez
*SPECIAL ELECTION* Assembly District 80: Georgette Gómez
LGBTQ+ candidates in other local election races:
Alameda County Board of Supervisors, District 3 : Rebecca Kaplan
Anaheim Union High School District, TA 1: Billie Joe Wright
Contra Costa County Board of Supervisors, District 4: Ken Carlson
Contra Costa County Clerk-Recorder: Devin Murphy
Covina City Clerk: Drew Aleman
El Cerrito City Council: Carolyn Wysinger
Fresno City Council, District 1: Annalisa Perea
Hart Union High School District, TA 2: Andrew Taban
Monrovia City Council: Sashary Zaroyan
Monterey City Council, District 1: Thomas Wong
Palm Springs City Council, District 3: Ron deHarte
Pasadena City Council, District 7: Jason Lyon
Pasadena Community College Board of Trustees, District 7: Alton Wang
Riverside County Board of Education, TA 2: Dr. Eric J. Mooney
Sacramento City Council, District 1: Nate Pelczar
San Diego City Council, District 2: Dr. Jen Campbell
San Dimas City Council, District 2: Eric Nakano
San Francisco County Board of Supervisors, District 8: Rafael Mandelman
San Jose City Council, District 3: Omar Torres
San Leandro City Council, District 1: Celina Reynes
San Leandro Unified School District Board of Trustees, Area 2: James Aguilar
San Mateo County Board of Supervisors, District 3: Laura Parmer-Lohan
Santa Cruz County Board of Supervisors, District 4: Jimmy Dutra
Sonoma County Superintendent of Schools: Dr. Amie Carter
Sunnyvale City Council, District 5: Richard Mehlinger
Vallejo City Unified School District Board of Education: John Fox
West Basin Municipal Water District Director, Division IV: Scott Houston
The road ahead as the Los Angeles Blade hits the 5 year mark
Making a difference is the credo of the paper and is the underlying mission mandate by its publisher and editors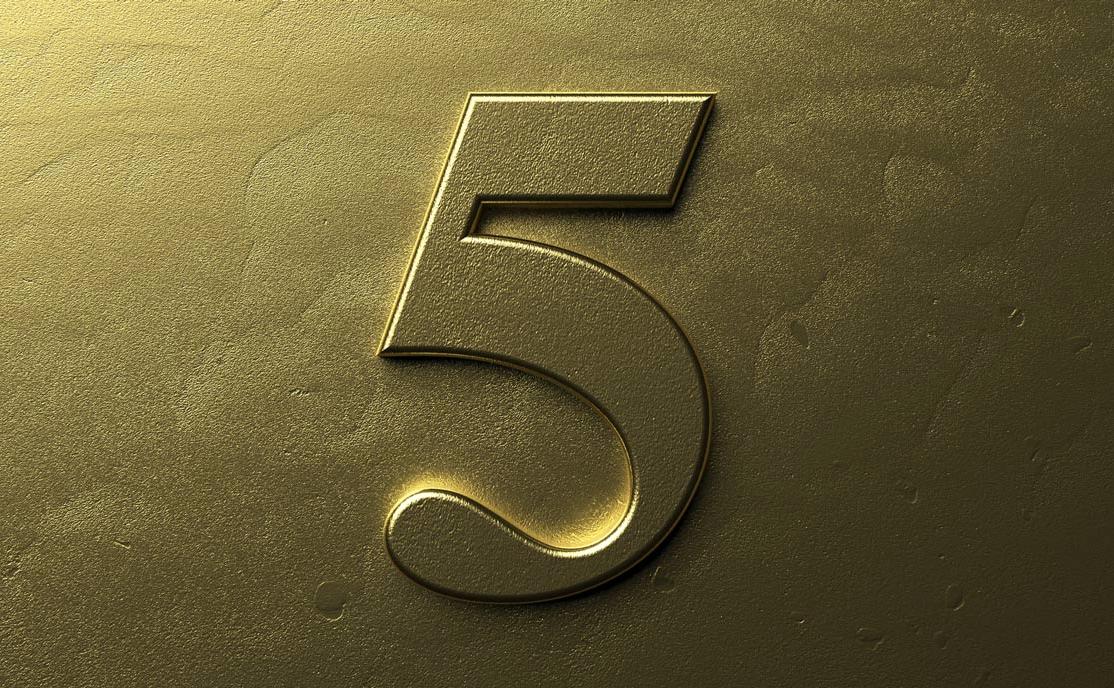 LOS ANGELES – According to numerology, the number five symbolizes freedom, curiosity, and change – a desire to have adventures and explore new possibilities. Five years ago this month for transplanted New Yorker Troy Masters his new adventure was to start up another LGBTQ+ publication. Joining him in the quest to explore new possibilities was veteran award-winning West Hollywood-based LGBTQ+ journalist Karen Ocamb.
Partnering with America's oldest LGBTQ+ newspaper, The Washington Blade, adapting 'Blade' as part of its masthead, Masters and Ocamb set out to ensure that the voices of greater Los Angeles' LGBTQ+ community were amplified with the launch of the Los Angeles Blade.
The modern reality is that although new journalistic ventures are launched continuously on the internet yearly, legacy media like newspapers and broadcasters are often struggling to adapt to a new communications environment. Masters and Ocamb believed strongly that media startups with a loyal community have the ability to succeed as long as they work hard, evolve and stay focused on the correct course.
The key though was a "loyal community" and the Blade set out to build a solid and mutually beneficial relationship with Los Angeles' LGBTQ+ community.
An ancient proverb reads: The proof of the pudding is in the eating, which has been often been shortened to 'the proof is in the pudding.' What that meant was that you had to try out food to know whether it was good. News is not unlike food insofar as it too is 'consumed' and the loyalty of readers/viewers/listeners relies on that very principle.
Along the way come examples of 'proof' as evidenced last fall by now former Los Angeles Blade editor Karen Ocamb being awarded Journalist of the Year for 2020 at the 63rd annual Los Angeles Press Club's Southern California Journalism Awards gala.
The LA Press Club judges noted in their decision bestowing the award, "Karen Ocamb's passionate reporting of the struggles of the LGBTQ community and journalists covering LGBTQ issues during the pandemic earns her a Print Journalist of Year award."
She was also a runner-up in two other categories securing second place in 'Pandemic Reporting Digital' (Online) with awardee Jon Regardie, Los Angeles Magazine, "A Month Inside the COVID-19 War Room with Mayor Eric Garcetti" securing first place. (Karen Ocamb, Los Angeles Blade, "Seeking Truth in the War on the Coronavirus")
Ocamb also secured second place in the category of 'Commentary: on political, social, cultural, investigative, judicial, economic or other serious subjects.'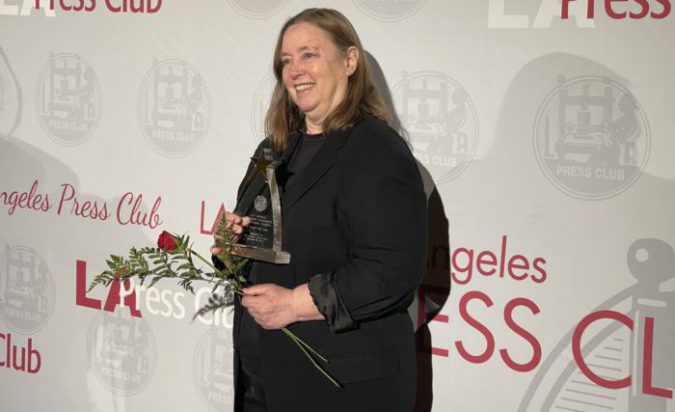 Making a difference is the credo of the paper and is the underlying mission mandate by its publisher and editors. In 2022, Masters was honored by the City of West Hollywood with the prestigious Rainbow Key Award for his role in establishing the Los Angeles Blade and for leading "Pride Walk," an unofficial Pride celebration during June 2021's COVID shutdown.
Dedication to community — a sense of belonging and being part of the more than just the media landscape in Los Angeles and Southern California as a whole — sometimes led the Blade to cover stories that have had far reaching impact in the United States and abroad.
As the government of Afghan President Ashraf Ghani collapsed and he fled the country in August of 2021, chaos had descended on the Afghan capital city. Among the Americans who were trapped in the suburban areas of Kabul under Taliban control was Josie Thomas, 32, a transgender government contractor for the U.S. State Department and former U.S. Air Force Sergeant. Thomas, along with several others, was trapped at the diplomatic support facility known as Camp Alvarado located on the outskirts of the capital city's airport.
Thomas, in a series of text messages provided to the Blade on background by a colleague of hers, relayed that she and others were aware of the immediate presence of the Taliban insurgents, which was communicated at the exact time Afghan security forces abandoned their posts. The texts also expressed frustration at the lack of communication regarding the lack of a presence of U.S. military forces to assist.
The Blade in turn reached out to U.S. officials at both the U.S. State Department and the Pentagon, which ultimately led to one of her colleagues communicating with Thomas receiving a text from her stating that elements of the United States Army's 82nd Airborne Division had arrived at the Camp Alvarado diplomatic support facility. She was then airlifted out the next day.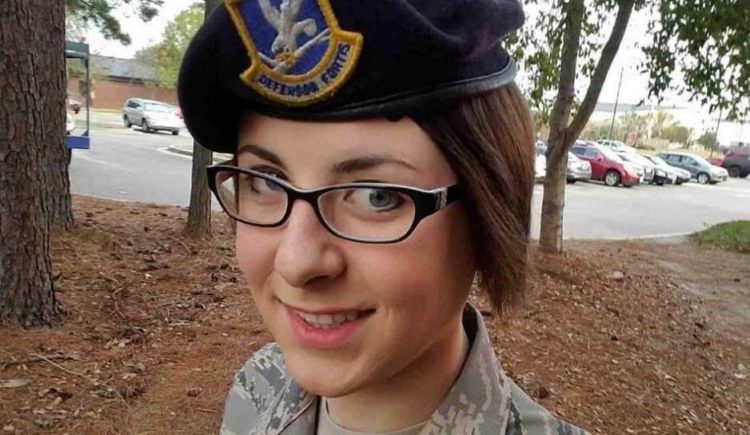 Ocamb was indefatigable in her pursuit of stories that made a difference and contributed to the well being of the LGBTQ+ community. Her coverage of the battle over former President Trump's ban on transgender people in military service was comprehensive and nuanced.
One of the most read and shared articles was her piece titled 'Trump's trans military ban now policy,' which detailed the harsh reality of the policy and the far-reaching negative impact it would have, especially on the trans community.
In July 2020, at the same time the parent company's White House reporter Chris Johnson won the GLAAD Award for Outstanding Newspaper Article, Ocamb received a special recognition award from GLAAD. "After initially starting her career at CBS News and producing the 1984 Olympics in Los Angeles, Ocamb joined the LGBTQ press in the 1980s after more than 100 friends died from AIDS," GLAAD noted, adding, "she has since become a leading force and champion for LGBTQ media. She is known for her smart, fair, and professional writing style as well as her staunch dedication to shining the spotlight on underreported LGBTQ people and issues."
True to that spirit mentioned by GLAAD, Ocamb, in another top-trafficked and read piece covered the story of West Hollywood's Louise Hay, an advocate for unconditional love and forgiveness during the height of the AIDS crisis, who died of natural causes at age 90. "Louise Hay and her Hay Ride gave spiritual support and acceptance to so many in the early days of the AIDS epidemic," says gay former Entertainment Tonight executive producer Brad Bessey. "She was so important to our movement—preaching love over fear and healing, hope and heart over hopelessness."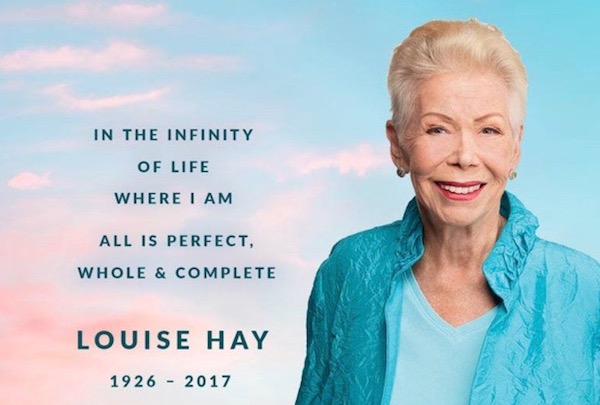 Beyond the journalistic efforts of Ocamb and the other writers, including me, the current editor and a veteran journalist, the Los Angeles Blade reached out with community events it sponsored and promoted.
On June 27 of last year for example, the Los Angeles Blade honored and recognized the achievements of LGBTQ+ students, faculty, staff, and administrators of the Los Angeles Community College District, (LACCD) as about 75 invited guests gathered at West Hollywood's Le Parc Suite Hotel's Skydeck rooftop lounge and pool area to celebrate the LGBTQ+ students, and celebrate the creation of a scholarship program between the Los Angeles Blade and LACCD.
Previously the Blade had highlighted LACCD as it held its second annual 'Lavender' graduation ceremony noting the critical support that the LACCD renders the LGBTQ+ community's economically disadvantaged students.
Sometimes though news can also be a sobering reminder of the challenges that the LGBTQ+ community faces daily. Closer to home, a dynamic young person who had assisted publisher Masters at LA Pride in 2018, Casey Hoke, a transgender artist, activist and national public speaker dedicated to helping others combat marginalization, died in Pomona, according to a family statement on his Facebook page. It was later revealed he had died as the result of suicide.
Masters reported the death himself writing: "My younger brother Casey Hoke passed away yesterday in the Los Angeles, CA area," Hoke's brother Ryan Benjamin Hoke said in a statement. "My family is heartbroken. We ask for privacy, but at the same time want to make sure Casey's friends and connections know."
Ryan Benjamin Hoke later told the Los Angeles Blade: "Casey lost his battle with mental illness."
Hoke, 21, was well known in the national trans community, particularly among the younger generation for his dedication to the LGBTQ community, especially in his art and in art history. He was also a Point Foundation scholar and worked closely on trans rights with GLSEN.
Hoke came out as a transgender male in high school and worked as an organizer and peer educator at his high school's Gay/ Straight/ Transgender Alliance.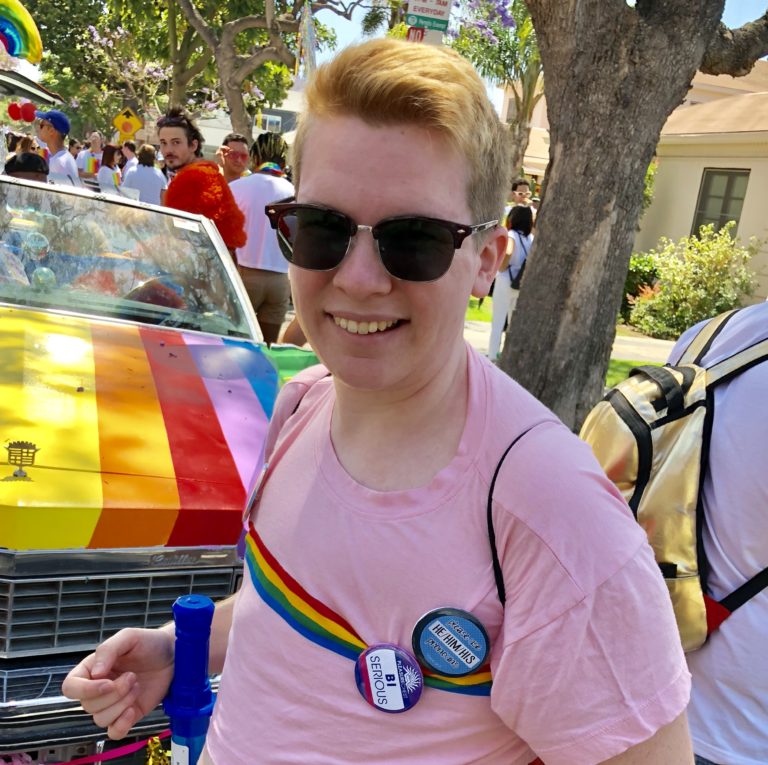 Reaching and building a core audience/readership in today's digital age is difficult at best and a virtual nightmare at worst. Yet, since 2017, the Blade has built an increasingly loyal and interactive base.
In the era of a two-year long coronavirus pandemic, which nearly caused the Blade to cease publication as advertising revenue dried up, that loyalty brought forth a unique partnership with the Ariadne Getty Foundation.
The focus of Ariadne Getty Foundation has been shoring up LGBTQ organizations, such as the Los Angeles LGBT Center and GLAAD. Getty joined the board of directors of the latter in 2016 and last year at the World Economic Forum in Davos she pledged $15 million to the organization, which focuses on media and how Americans as a culture can rewrite the script for LGBTQ acceptance.
The Blade kept publishing and in fact was the only LGBTQ+ publication in the United States to publish daily stories about the coronavirus pandemic. In addition to Ocamb's reporting, I worked to establish a de facto 'virtual' Blade Sacramento Capital Bureau, attending every press conference held by Gov. Gavin Newsom and Dr. Mark Ghaly the Secretary of the California Health & Human Services Agency and then writing daily articles to inform readers as to the latest and often critical updates on the battle with COVID-19.
Standing out in the reporting was the fact the COVID-19 pandemic revealed deep-seated inequities in health care for communities of color and amplified social and economic factors that have contributed to those communities being hit hardest. Additionally, there was virtually no collection of data for the LGBTQ+ community.
That lack of data collection frustrated and angered State Sen. Scott Wiener, (D-SF) who authored a bill last year that passed through the legislature and was signed by Newsom last fall that mandates gathering sexual orientation and gender identity data related to COVID testing in California. The Blade with its reporting and presence at the aforementioned press conferences along with Wiener's staff kept the pressure up to get that law passed.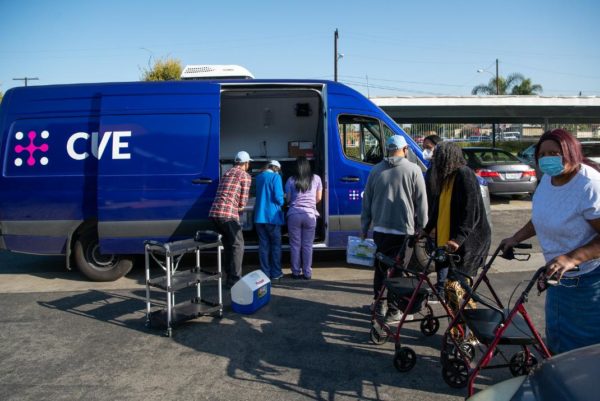 "We're one year into the pandemic, and LGBTQ people continue to be erased in our public health response to COVID-19 — similar to our invisibility throughout history. No government is successfully tracking COVID-19 cases in the LGBTQ community, despite a law I wrote mandating that California do so," Weiner told the Blade. "And, we now know that LGBTQ people are more vulnerable to COVID-19. We've also just learned that vaccination demographic data doesn't include LGBTQ data. It is simply shocking that in 2021, progressive health agencies continue to forget about our community," he added.
The Blade has also combined forces with other publications in unique media partnerships in much smaller markets that have resulted in critical stories receiving notice that is well deserved. One such story was titled 'Gay university student critically injured while passenger on Amtrak' written by Bob Conrad, editor and publisher of ThisIsRenoMedia LLC.
Aaron Salazar was on an Amtrak train traveling from Denver to Portland, but mysteriously ended up in a coma at a Nevada trauma hospital instead. According to the Truckee California Police Department's Detective-Sergeant Danny Renfrow, sometime shortly before noon on May 15, following Salazar's text message, the 22-year-old gay Portland State University junior was found in critical condition by railroad workers lying beside the Union Pacific Railroad's right-of-way property within the town's corporate limits.
Along the U.S.-Mexico border, Richard Montenegro Brown, editor of the Calexico Chronicle and Holtville Tribune, longtime community newspapers, wrote of the still unsolved murder of Oliver or Poe Black, a "two-spirit" transgender male of Wyandot Native American descent, in the Slab City area of the Imperial Valley.
The two-part series in the Blade was a comprehensive look at a troubling case detailing that months after the body of a 21-year-old transgender man, Poe Delwyn Black, was pulled from a canal north of Slab City riddled with stab wounds, investigators have shifted the theater of the murder probe in two directions: Black's home state of Tennessee and the Pacific Northwest.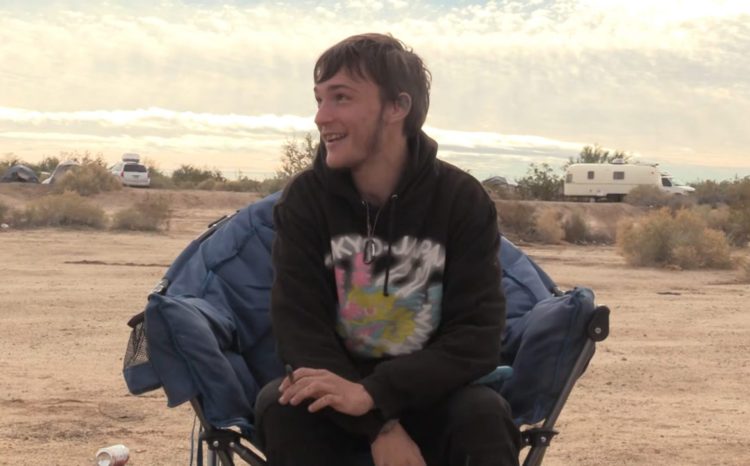 Probably though the best indicator of the worth of the Blade as an integral part of the community over the past 5 years is borne out by the statistics:
• 234 issues
• Millions of copies distributed in print
• 2,350 advertising pages
• 6,000,000 pageviews online
• 3,000 percent increase in web traffic over past year
• 8,448 articles published
• 14 in-person live events
• 300+ editorial contributors
• 100s of photographers
As the Blade marks its fifth year and looks to the future, there is a solid base of its accomplishment, as according to respected professional journalism data, information, publicity, and portfolio site for the media, Muck Rack, the Los Angeles Blade ranks 26th in the Top 50 of all LGBTQ+ Media organizations globally in traffic online and in the Top 30 LGBTQ publications in the U.S., the Blade is number 17.
The future is good, in fact if the Blade was celebrating a 5th wedding anniversary the appropriate gift would be something crafted from wood. Instead, the Blade will simply 'knock on wood,' celebrate and then move forward.